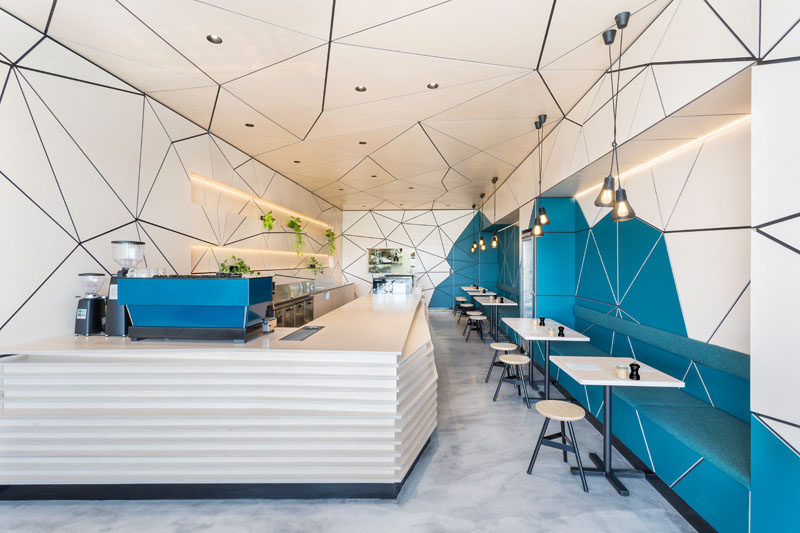 Biasol: Design Studio have recently completed the design of the Little Hugh cafe in Nunawading, a suburb of Melbourne, Australia.
The unassuming shopfront opens up to a compact cafe with a geometric patterns featured throughout.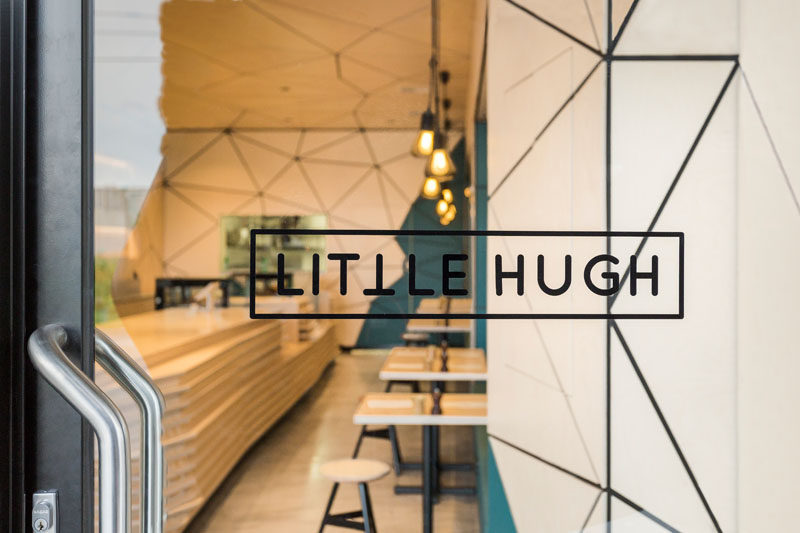 ---
When designing the space, the designers experimented with computational geometry and Delaunay triangulation to develop the interior concept and branding. This resulted in the creation of the tessellated pattern that wraps from the walls around to the ceiling.
---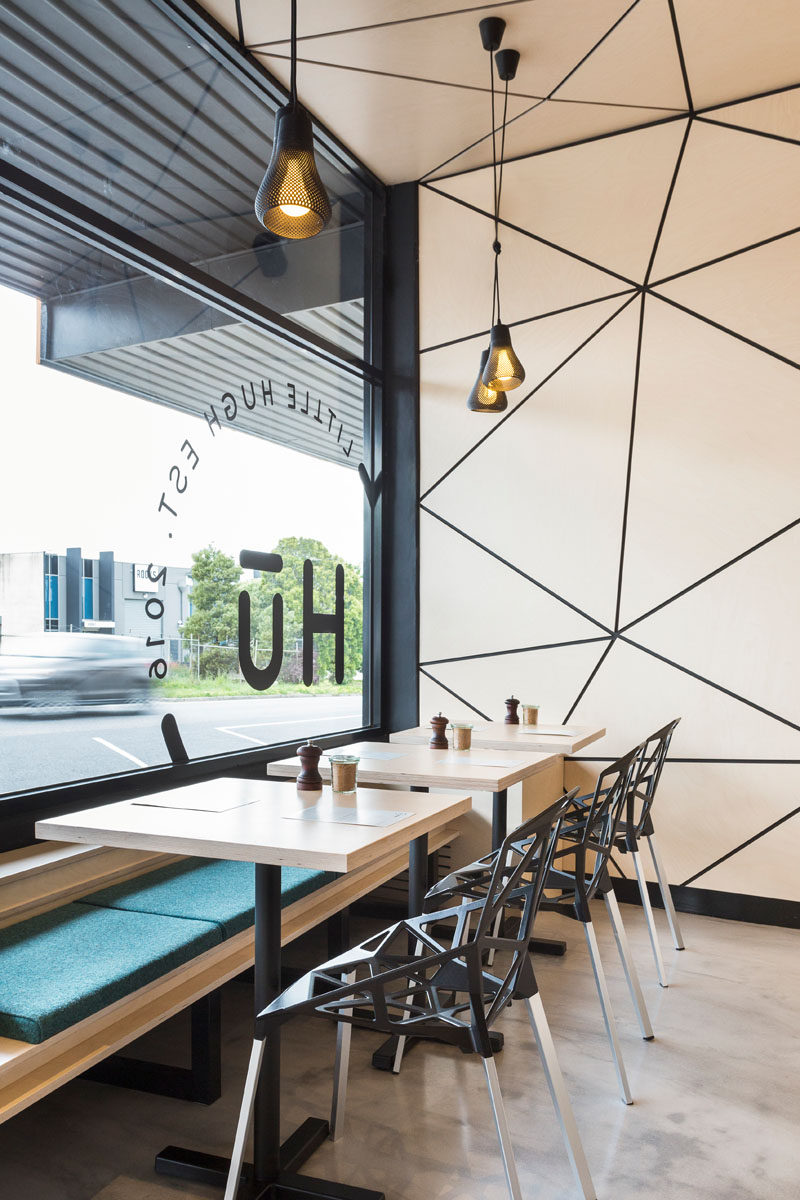 ---
Pale lime-washed birch panels have been paired with a rich teal color to accentuate the geometric patterns. Teal banquette seating has been set back into the wall, while the tables and stools (also designed by Biasol: Design Studio), match the upper sections of the walls and ceiling.
---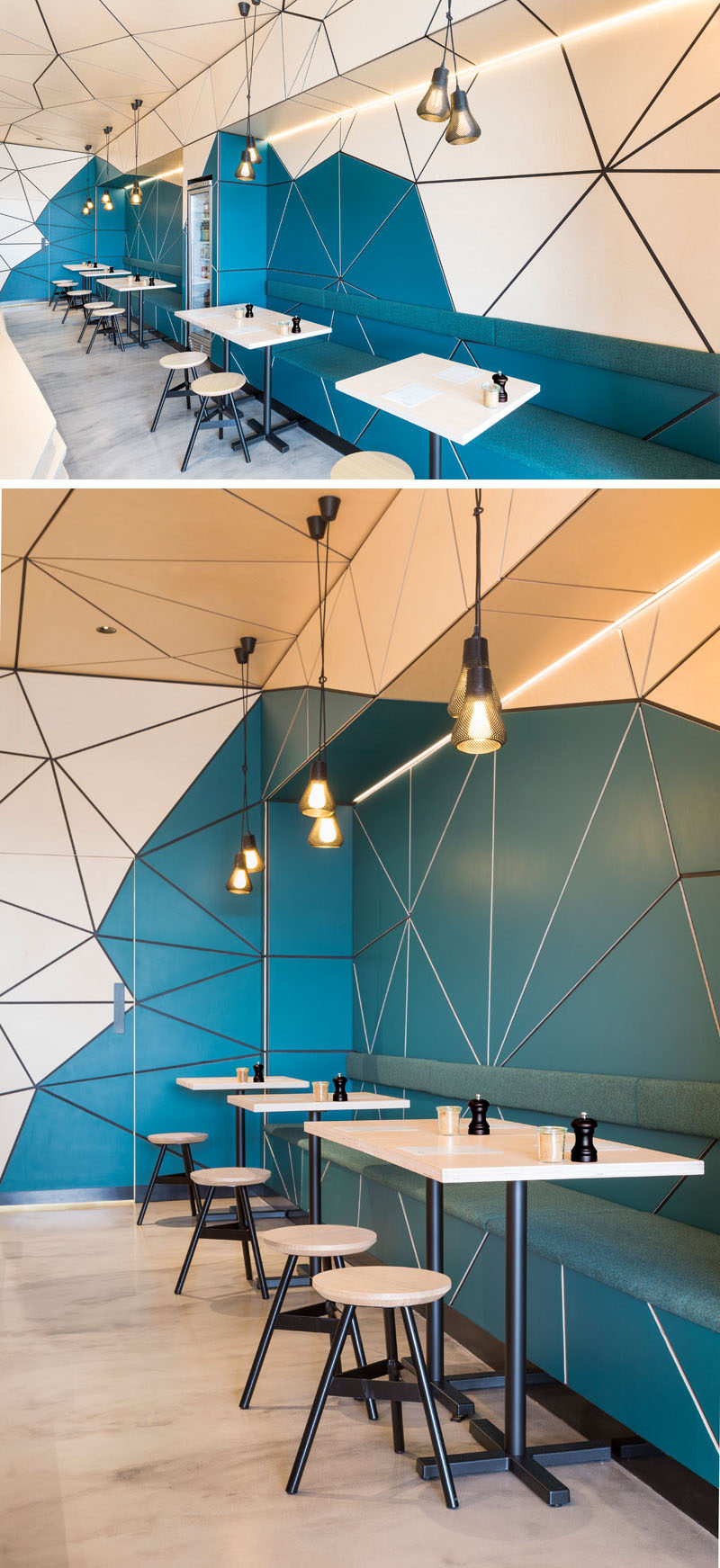 ---
Here's a closer look at the seating nooks.
---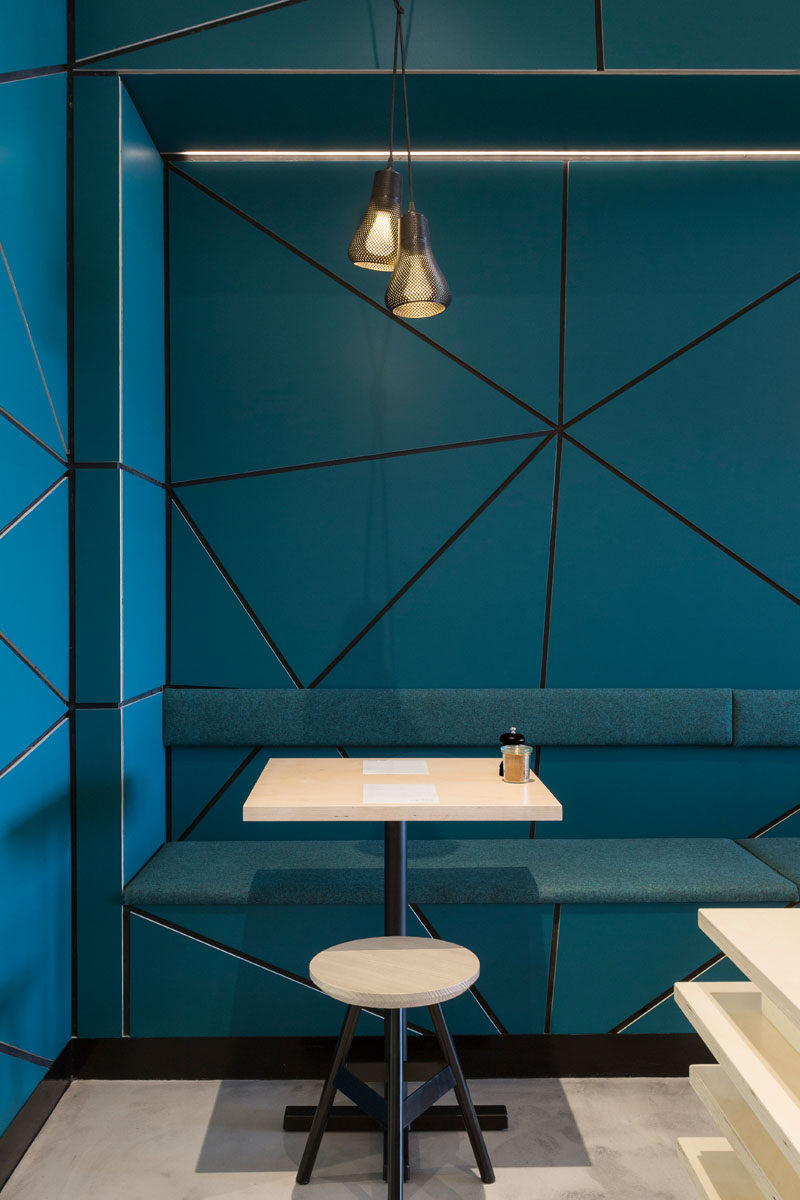 ---
The lights hanging above the tables are pairs of Kayan pendants from Plumen.
---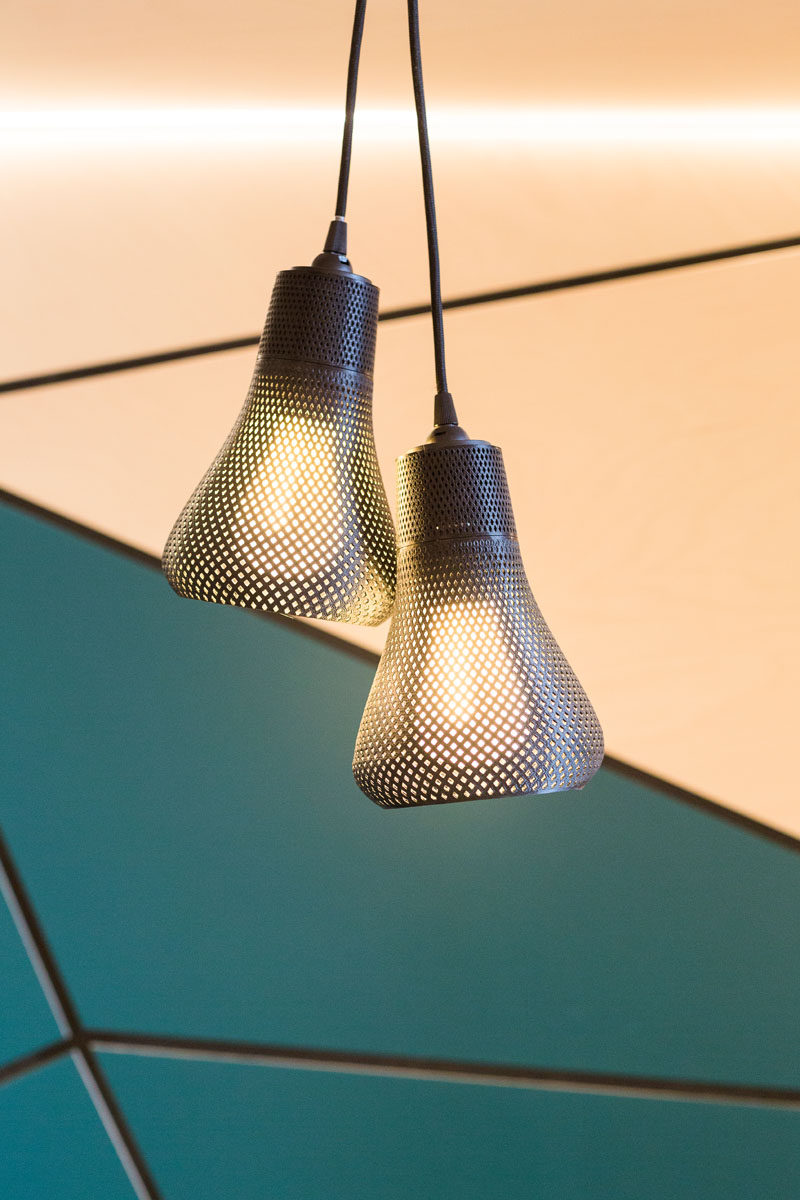 ---
On the opposite side of the cafe, a long L-shaped service counter kinks and bends along its length. The floor of the cafe is made from concrete resin as it's a practical and hard-wearing material.
---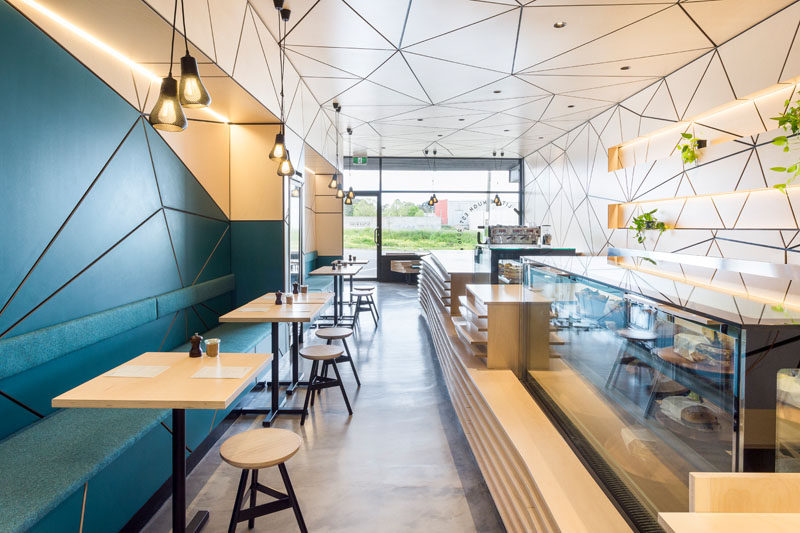 ---
Behind the service counter are some cut-outs for displaying items and plants. The tessellated pattern continues through these spaces for an uninterrupted look, and hidden lighting highlights the space.
---