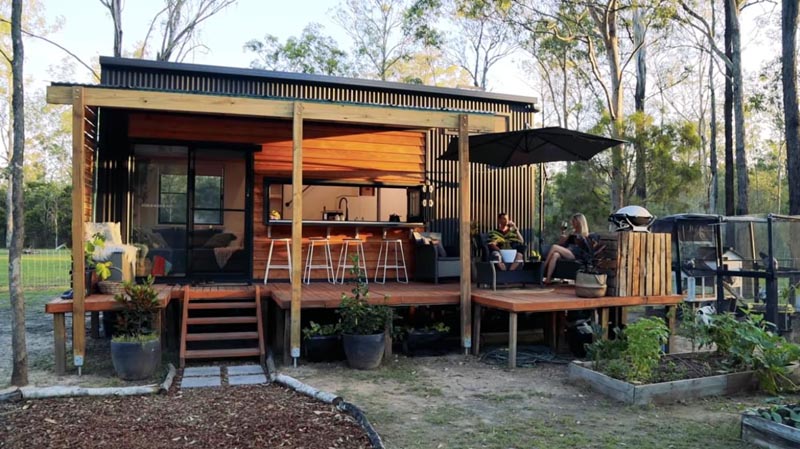 Bryce, the host of Living Big In A Tiny House, visited Amy and Greg in Queensland, Australia, to take a tour of their tiny house that features two lofted bedrooms.
The exterior of the tiny house features black corrugated metal siding, an accent of wood, and a front porch that's partially covered.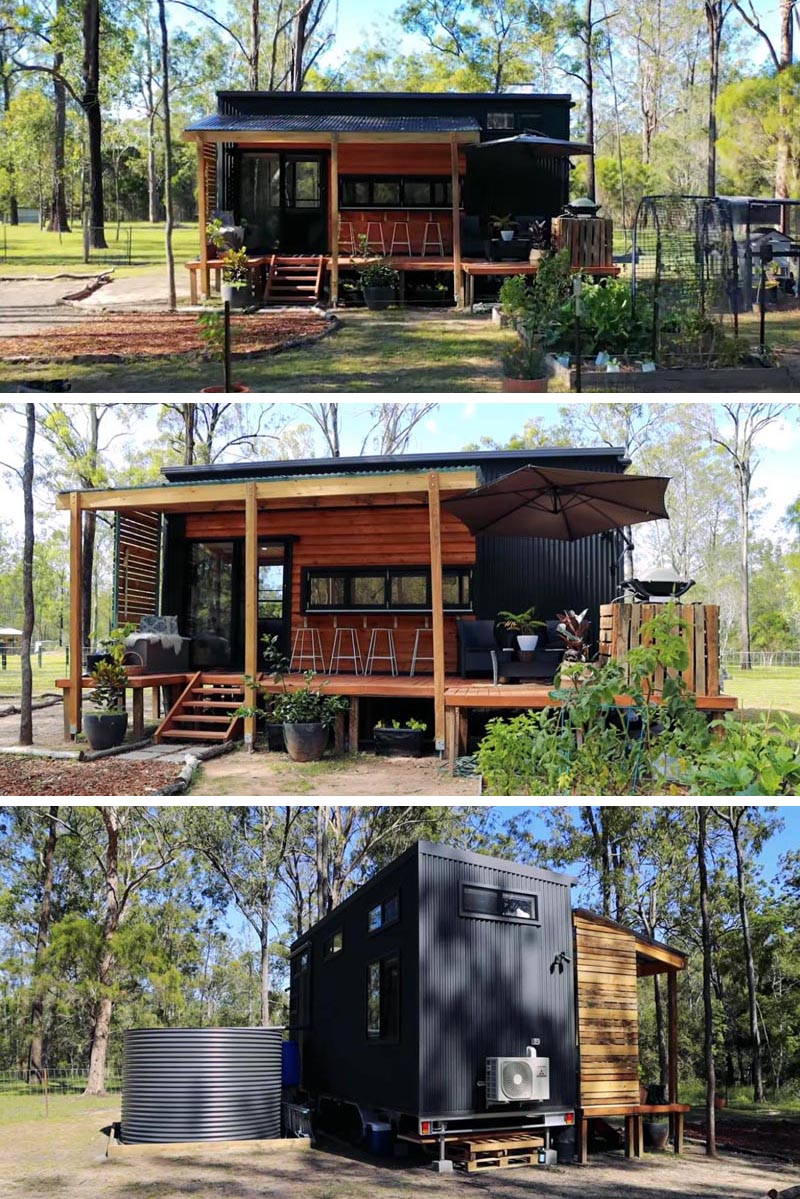 Designed for relaxing, the front porch is home to a casual lounge area with a BBQ and a bar area.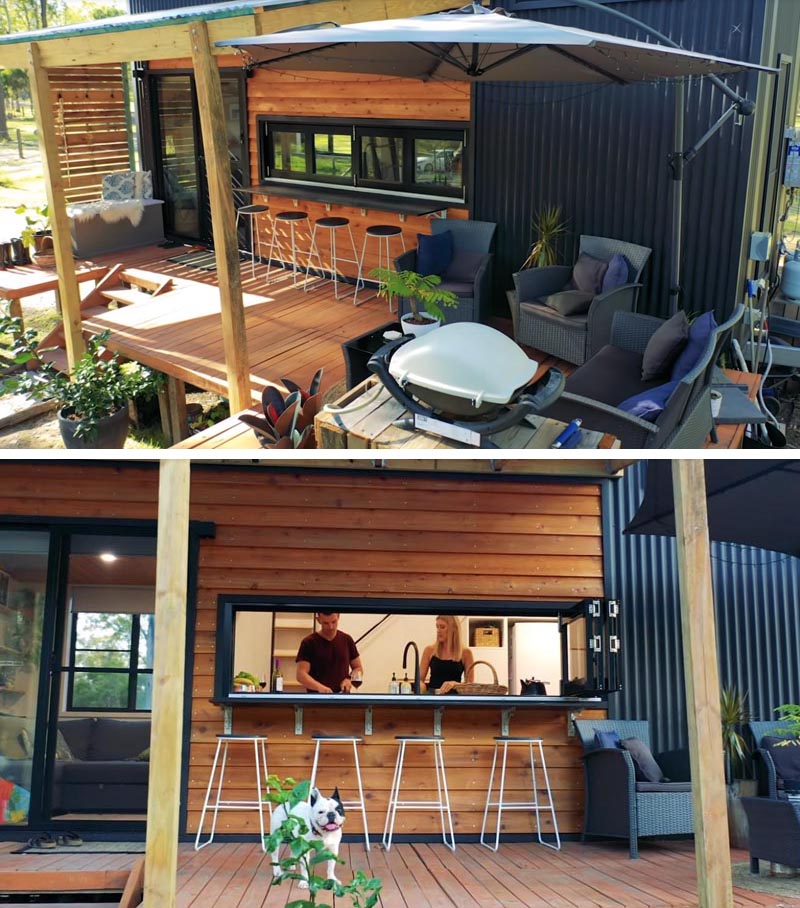 Step through the sliding doors and you're immediately in the living room that has a wall of wood bookshelves and a regular size couch with hidden storage and a pull-out section that transforms it into a comfortable place to watch TV.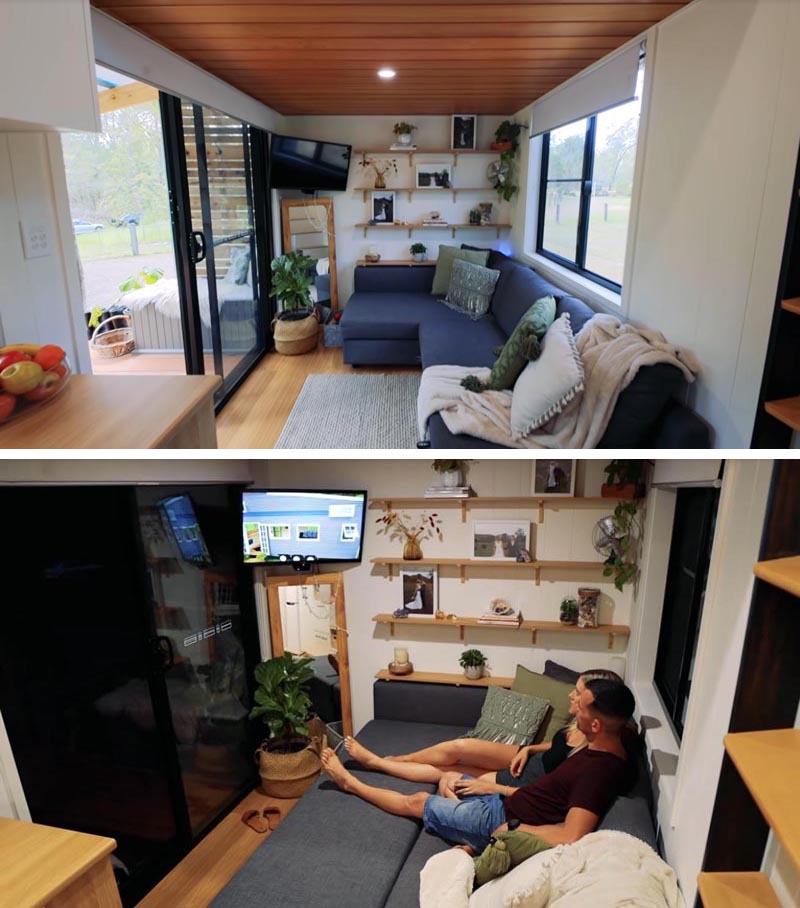 Adjacent to the living room is the kitchen. Light wood countertops and white cabinets help to keep the interior bright, while the black framed windows open up to provide direct access to the bar outside.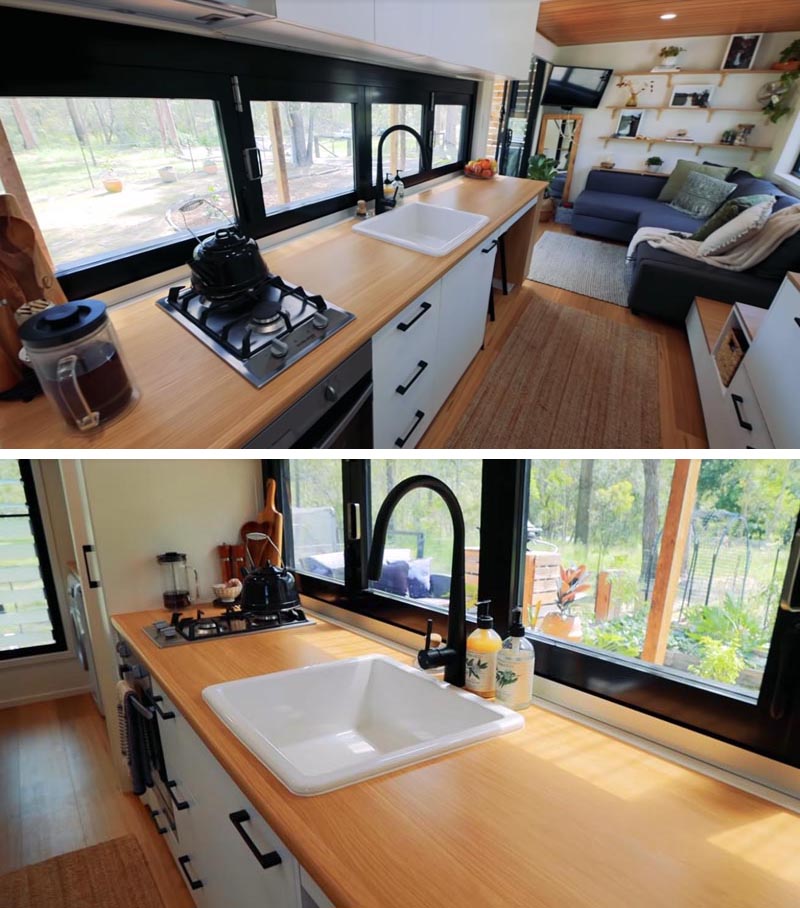 At the end of the tiny house is the bathroom, where there's a large vanity that sits below a round mirror. There's also a full-size shower, a toilet, and a washing machine.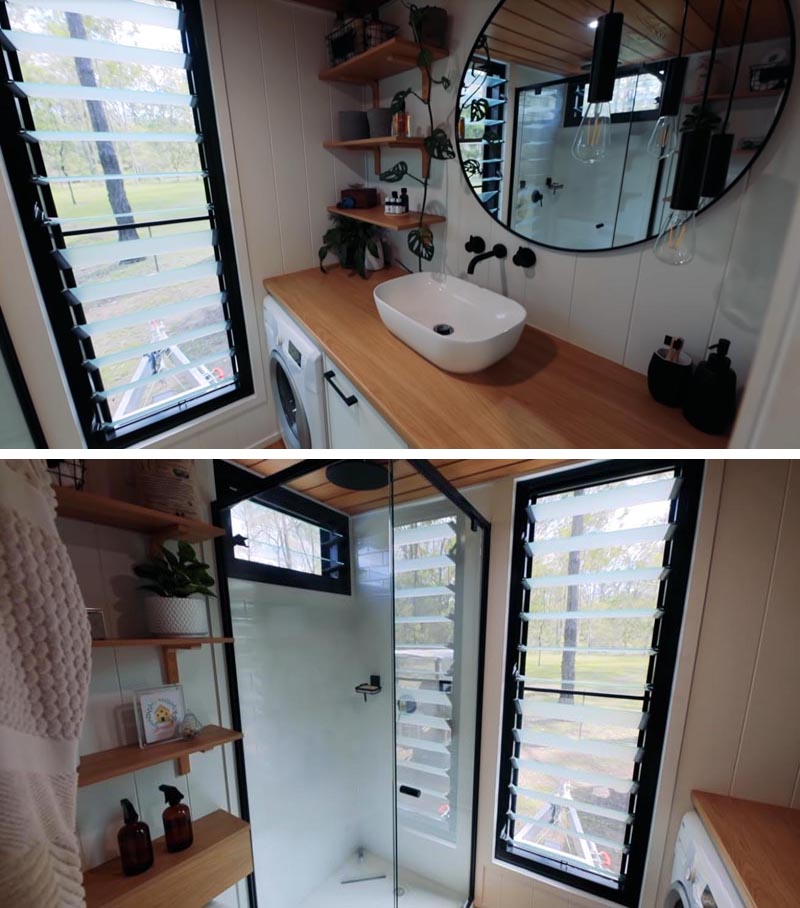 The modern tiny house has two lofted sleeping areas. The first being one for kids, which is furnished with two mattresses, and is accessed via ladder.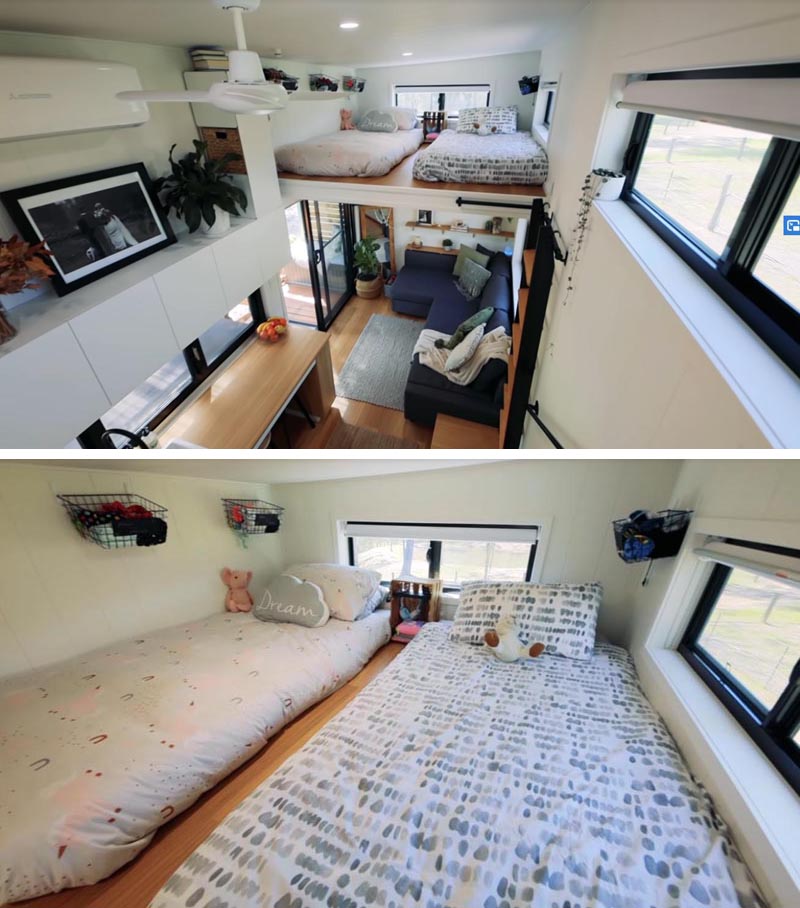 The second bedroom has a set of stairs with storage that lead up to the lofted area above the bathroom.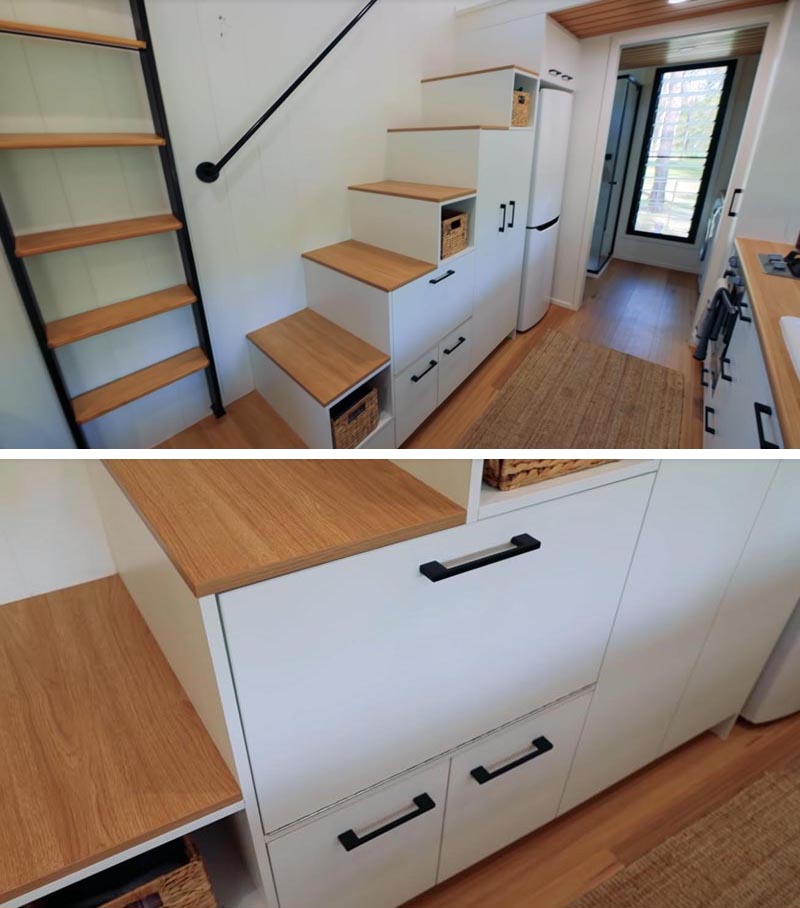 This lofted bedroom is considered to be the master bedroom. There's windows on each side, and a skylight in the ceiling above.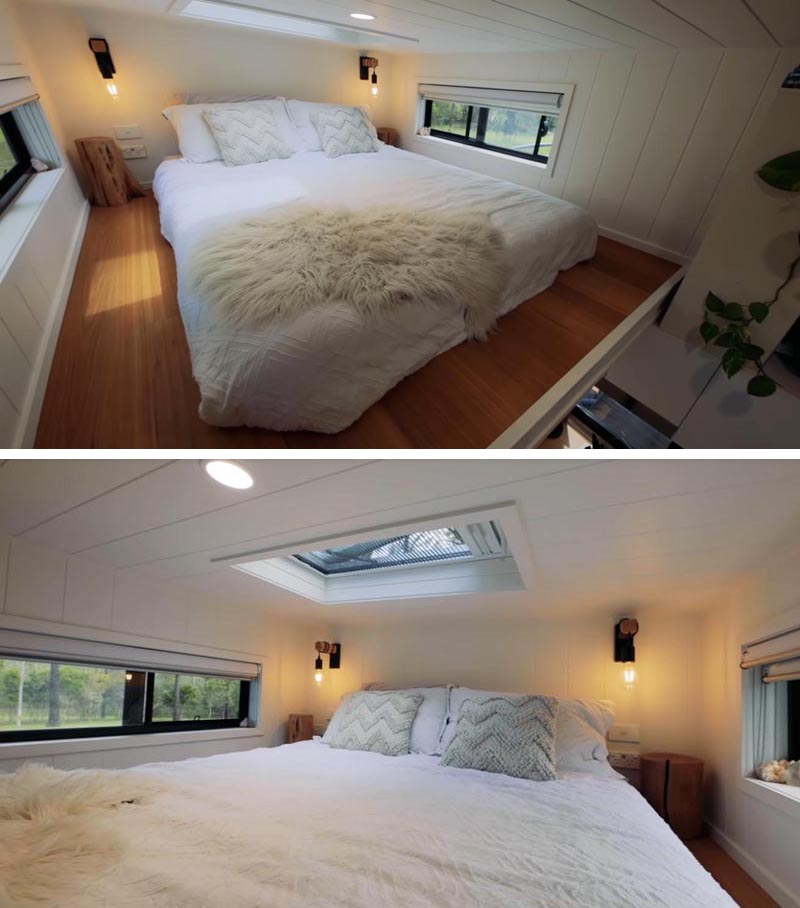 Watch the video below by Living Big In A Tiny House to learn more about this tiny house.