New Practice Studio have recently completed Hunan Slurp, a restaurant located in the East Village neighborhood of New York.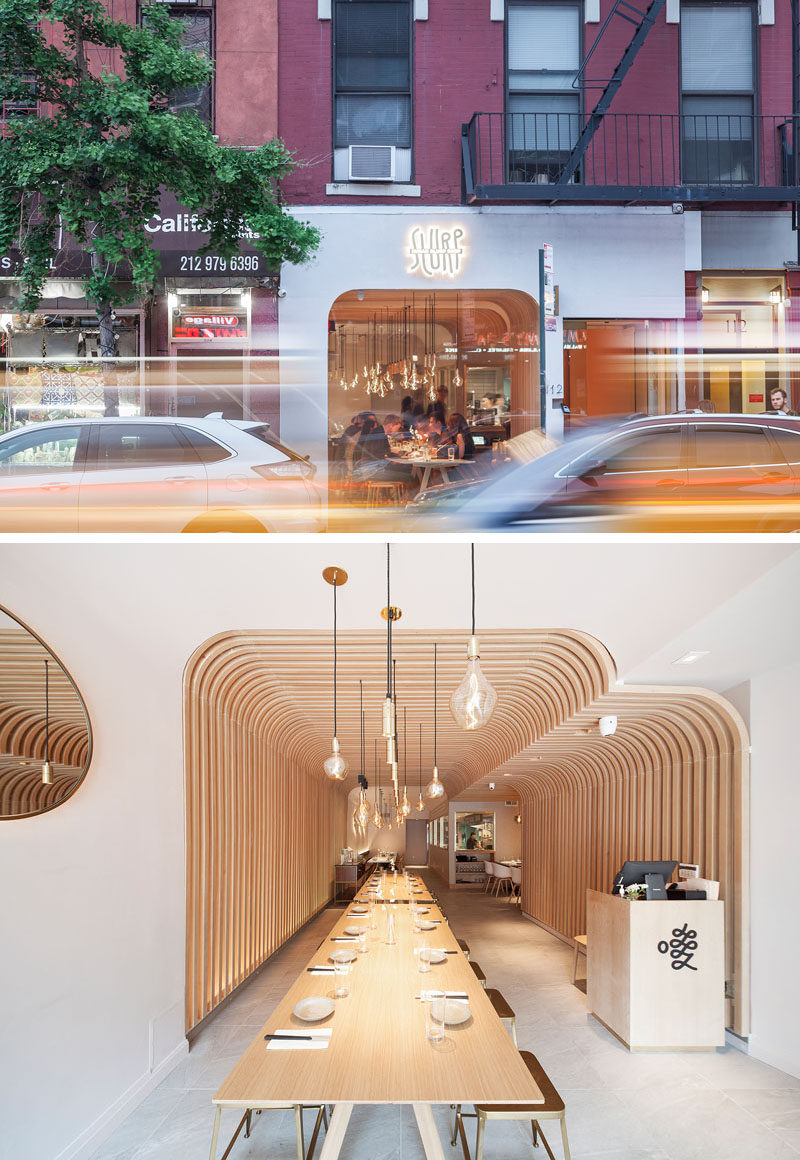 ---
The design of the restaurant has a large front window that establishes a relationship between the street and the restaurant, and floods the interior with natural light.
---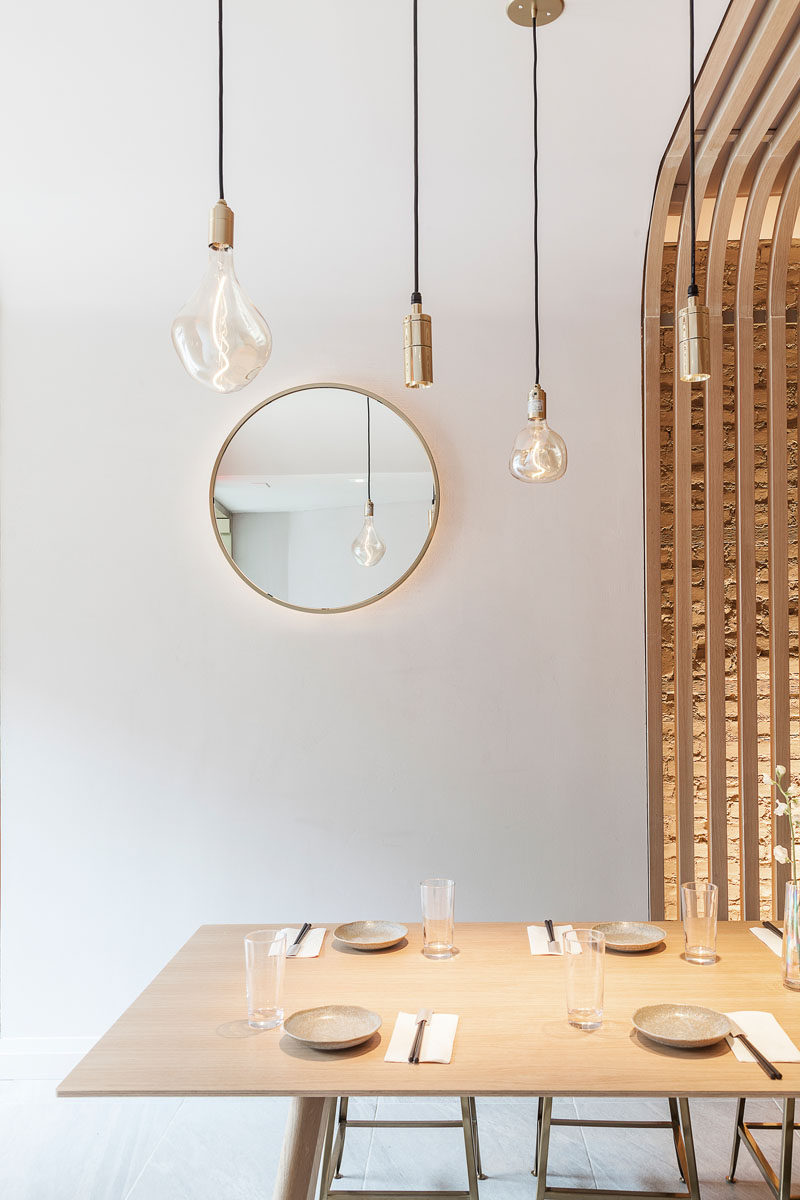 ---
Lining the walls and ceiling is a wood slat screen that resembling the rice noodle featured in this restaurant. The wood screen sits in front of existing brick walls where carefully designed backlighting added another layer of subtlety to the space.
---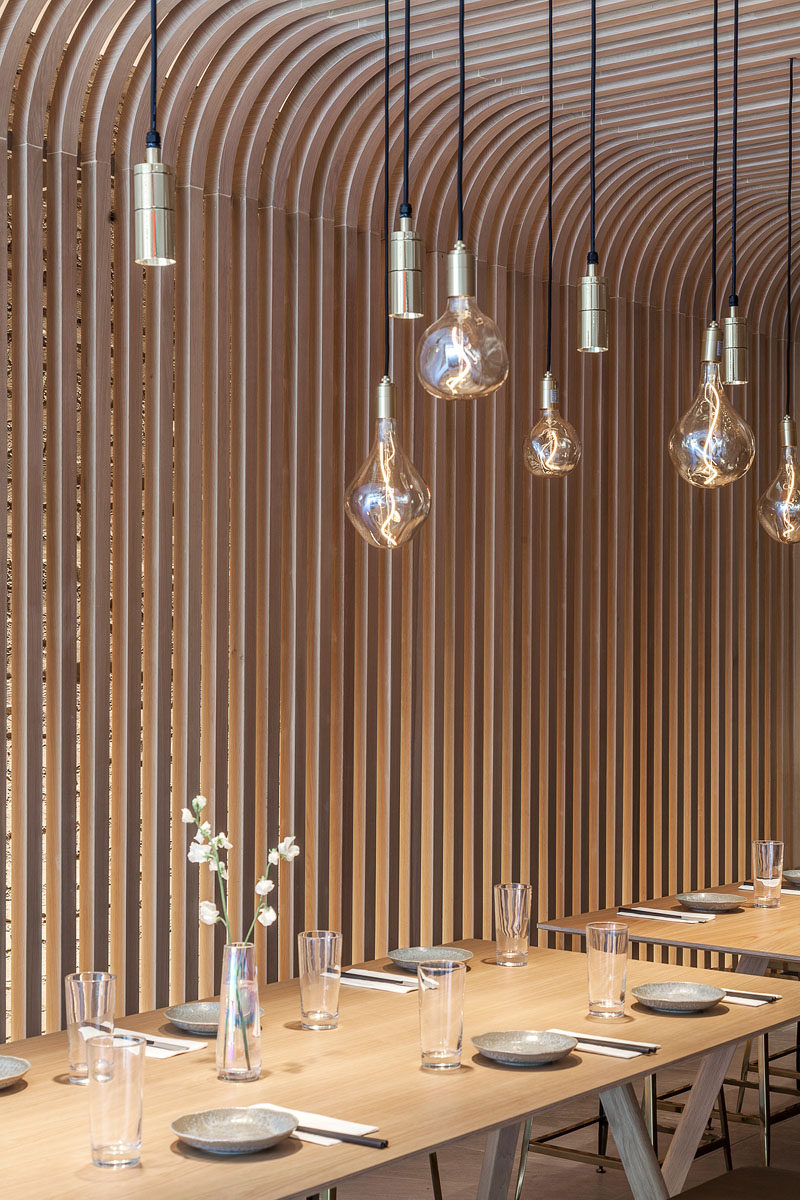 ---
At the rear of the restaurant, white walls are highlighted by hidden lighting behind the banquette and the mirrors.
---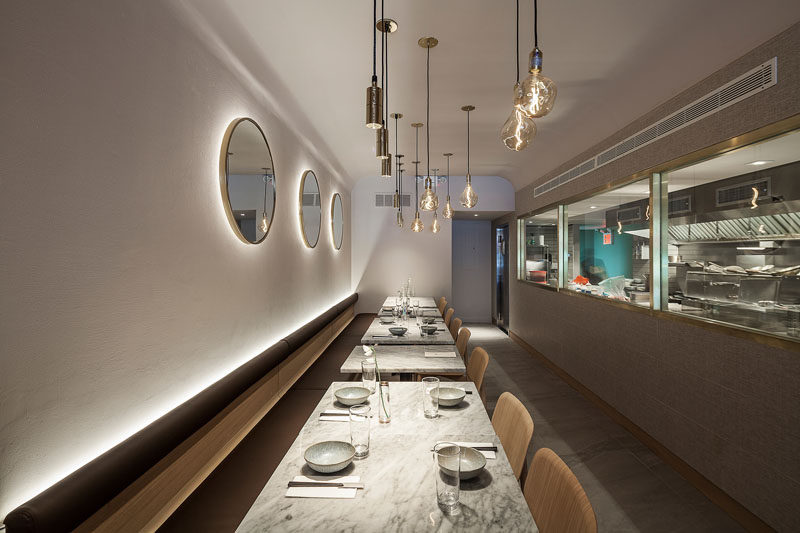 Photography by Montse Zamorano | Interior Designer: New Practice Studio | Design Team: Nianlai Zhong, Tai-li Lee, Sidong Lang, Junchao Yang, Steve Fang, Junrui Wang (Lighting Design) | Project Participant: Chao Wang
---