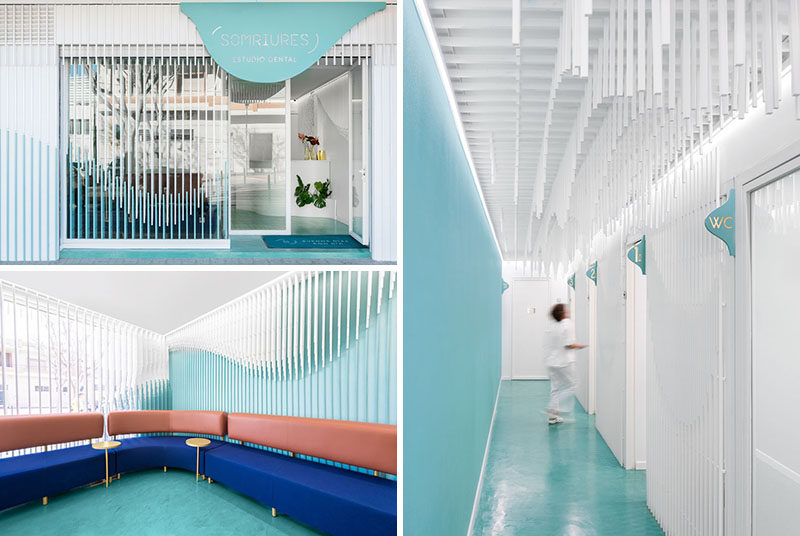 Masquespacio have designed Somriures, a new dental clinic in a small town called L'Alcudia, that's about 30 km (18 miles) away from Valencia, Spain.
The bright white and blue facade of the clinic provides a glimpse of the interior and guides you inside.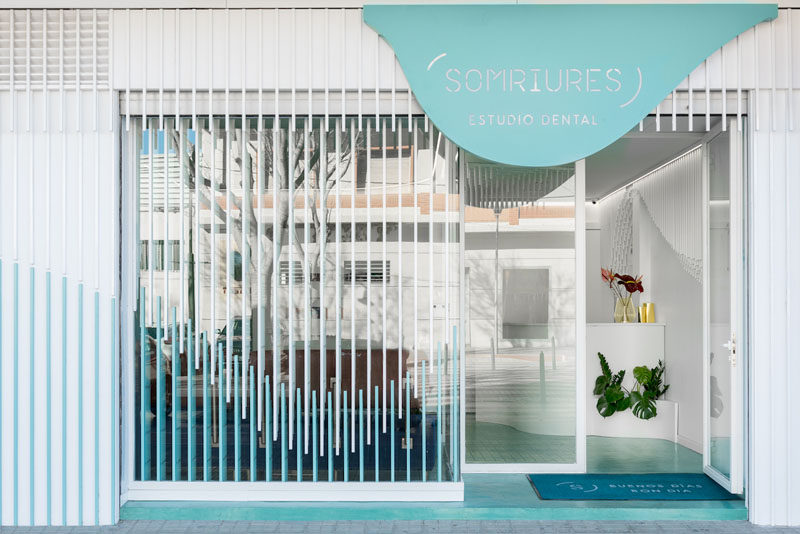 ---
The color scheme from the exterior of the clinic is also represented inside, with white walls and blue flooring. A curved reception desk greets visitors and plants add a natural touch. There's a waiting room beside the reception area and white shelving wraps around the corner, creating a place to store reading materials.
---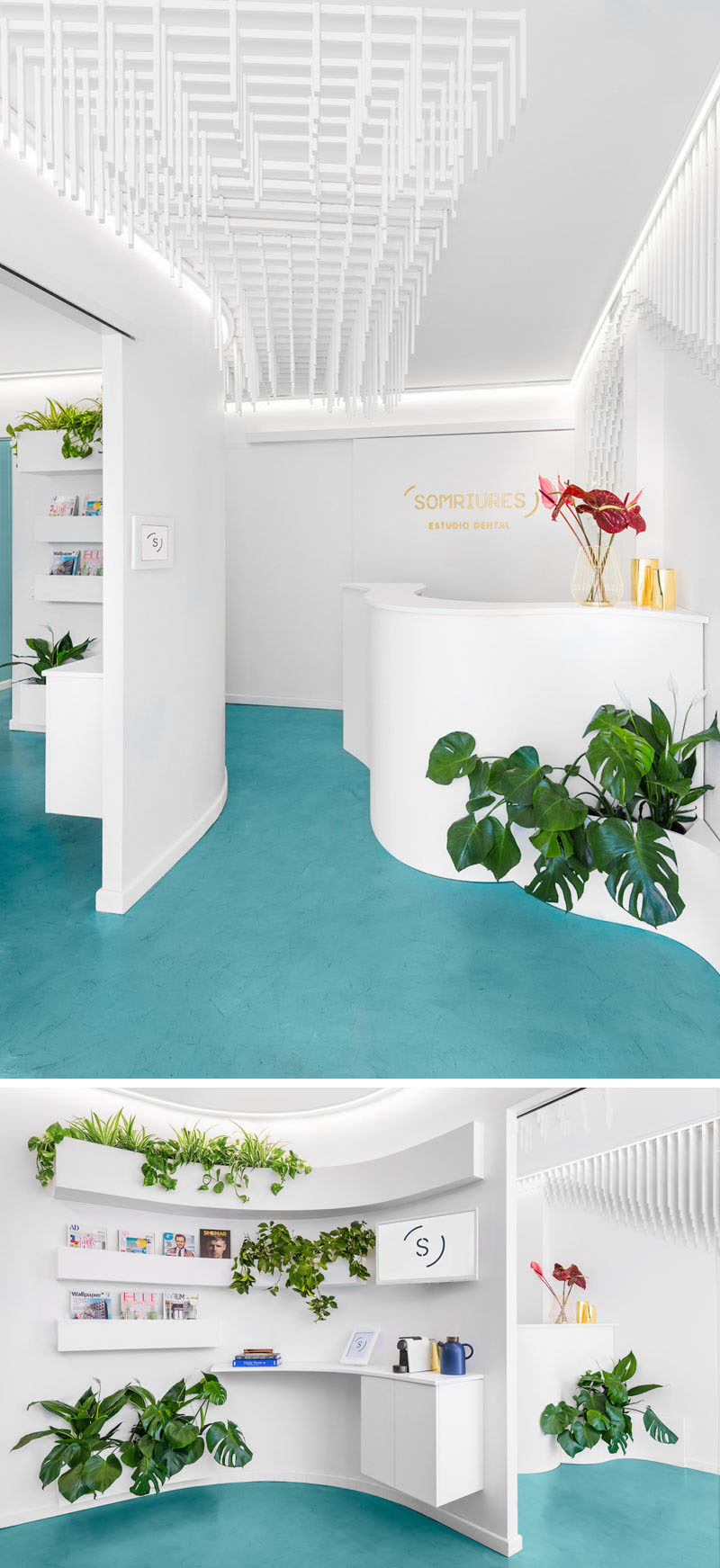 ---
Throughout the clinic, including the waiting room, there's a sculpture of 2884 wooden strips that hang from the ceiling and overwhelm some of the main walls with the aim to recreate a smile.
---

---
The sculpture guides clients from one point to another, like down the hallway to the various rooms.
---
---
Here's a look inside one of the offices in the space that's similar to the curved corner shelving in the waiting room.
---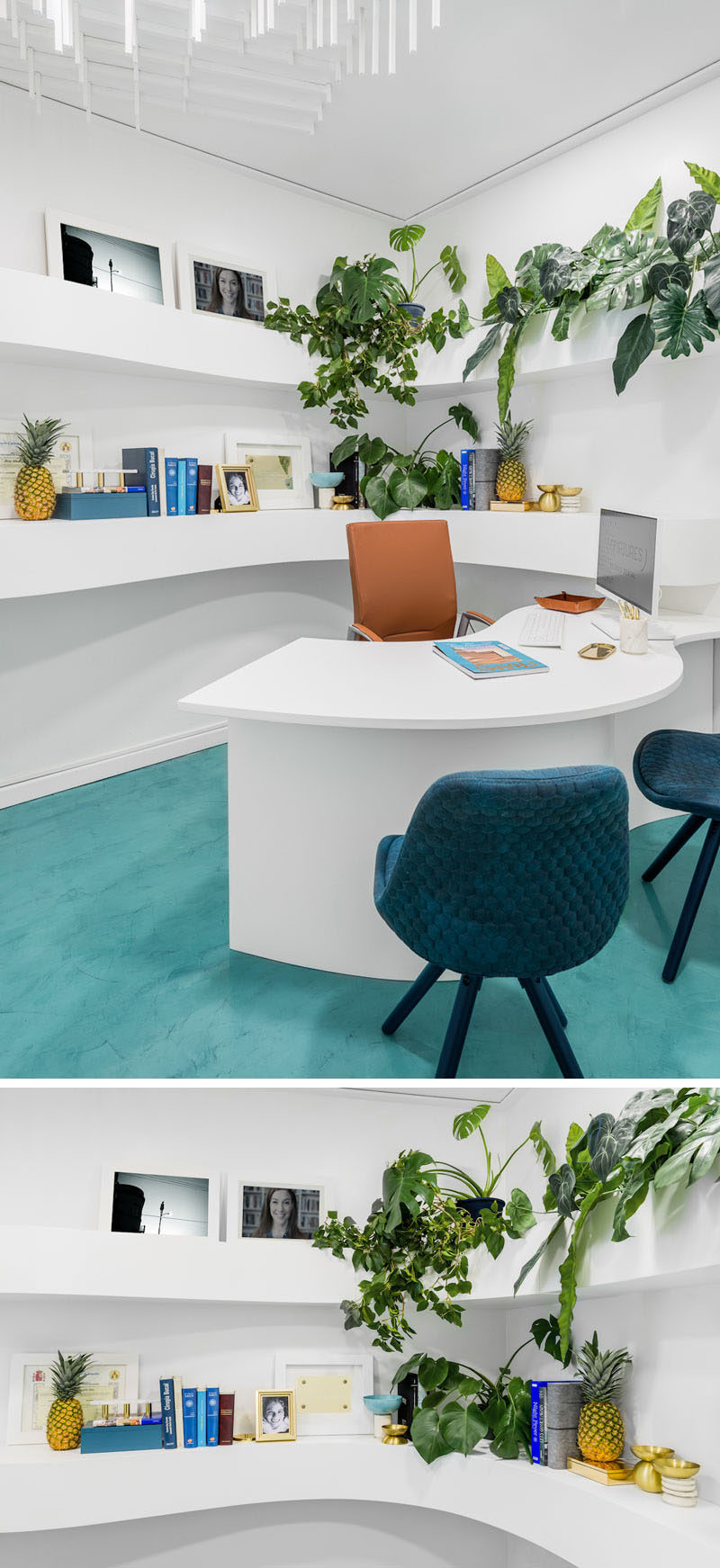 ---