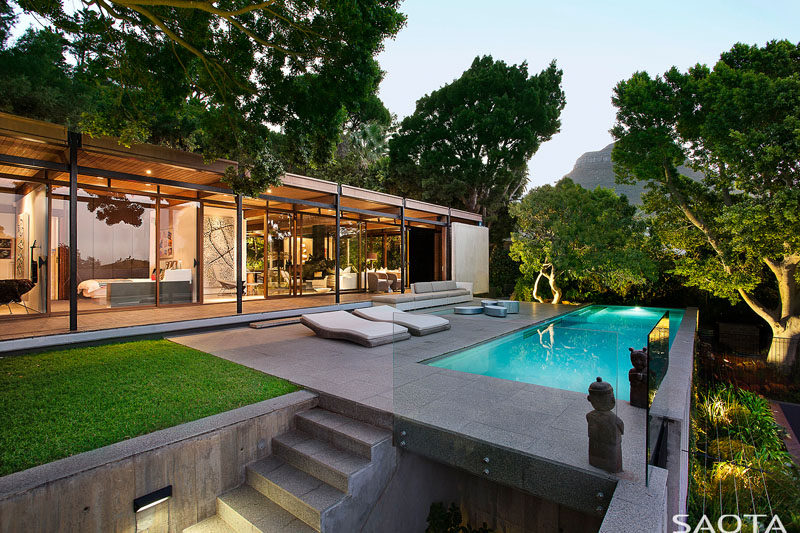 After being inspired by two iconic modernist houses, Phillip Johnson's 1949 Glass House and Mies van der Rohe's 1951 Farnsworth House, South African architect Gilbert Colyn designed the Invermark House for himself in 1969.
Unfortunately, since then the house had fallen into a state of disrepair, and over the years numerous inappropriate alterations and additions were added to the house. In 2013, Stefan Antoni, Director of the architecture firm SAOTA, purchased the house in hopes to bring it back to its original design.

---
As part of the update, the pool was moved from the dark mountain side of the house to the front of the house that receives more sun and has views of the sea.
---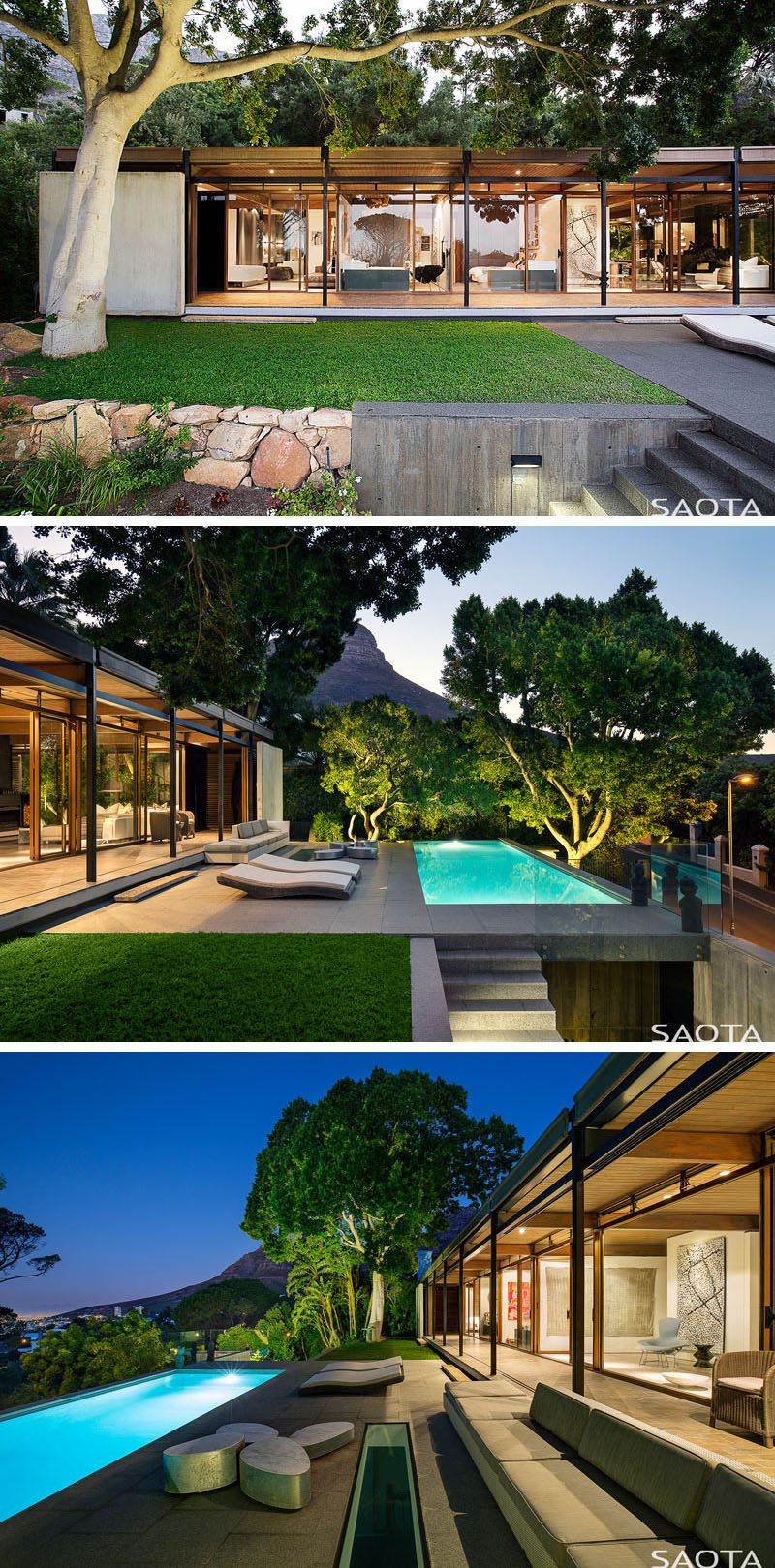 ---
Inside the home, screens were removed to improve the flow of the living areas, and bring it up-to-date with contemporary living.
---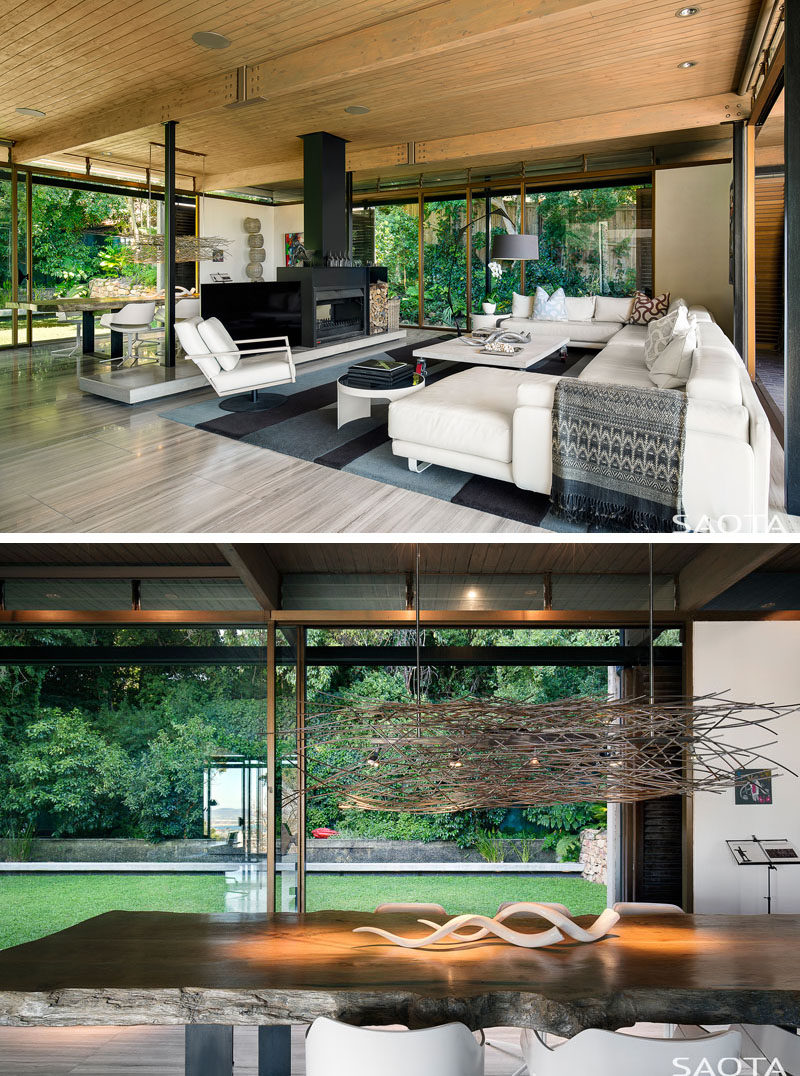 ---
As the pool was removed from the backyard, a new garden was planted that included a lawn and a row of Elderlower (Sambucus Nigra) trees.
---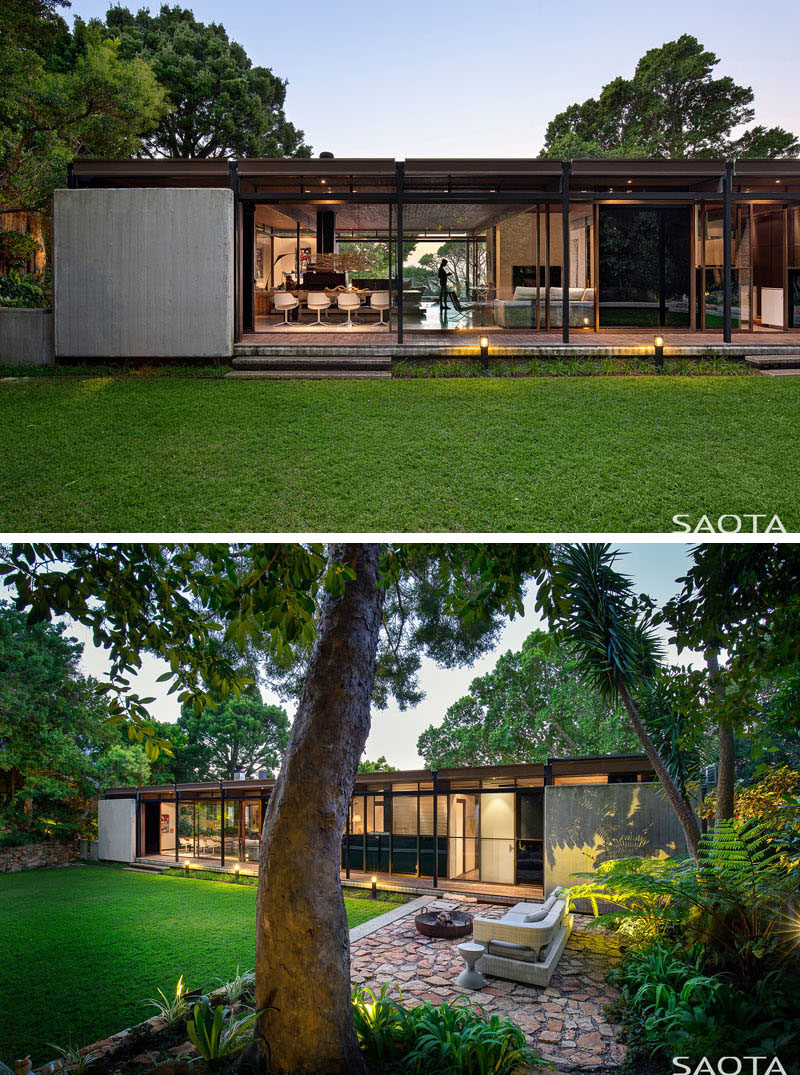 ---
Back inside, and there's a second living area just off the kitchen.
---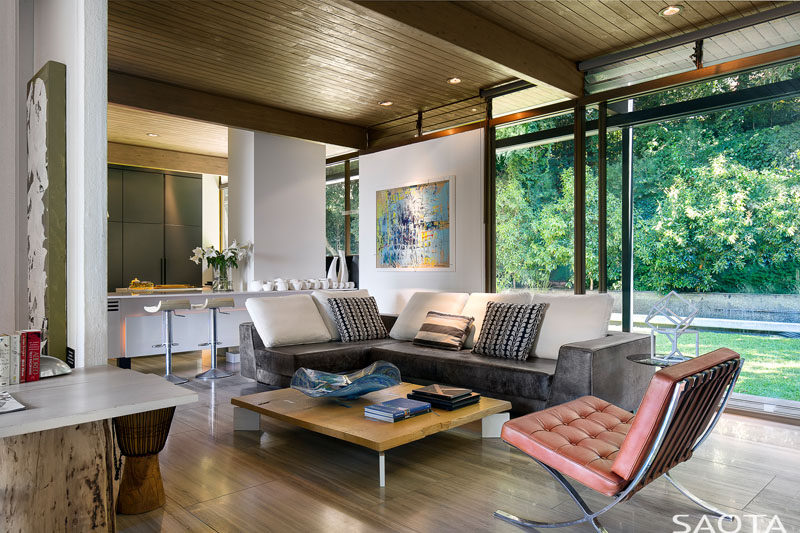 ---
In the master bedroom, structure and screens were removed to make the bedroom and ensuite bathroom one large open space.
---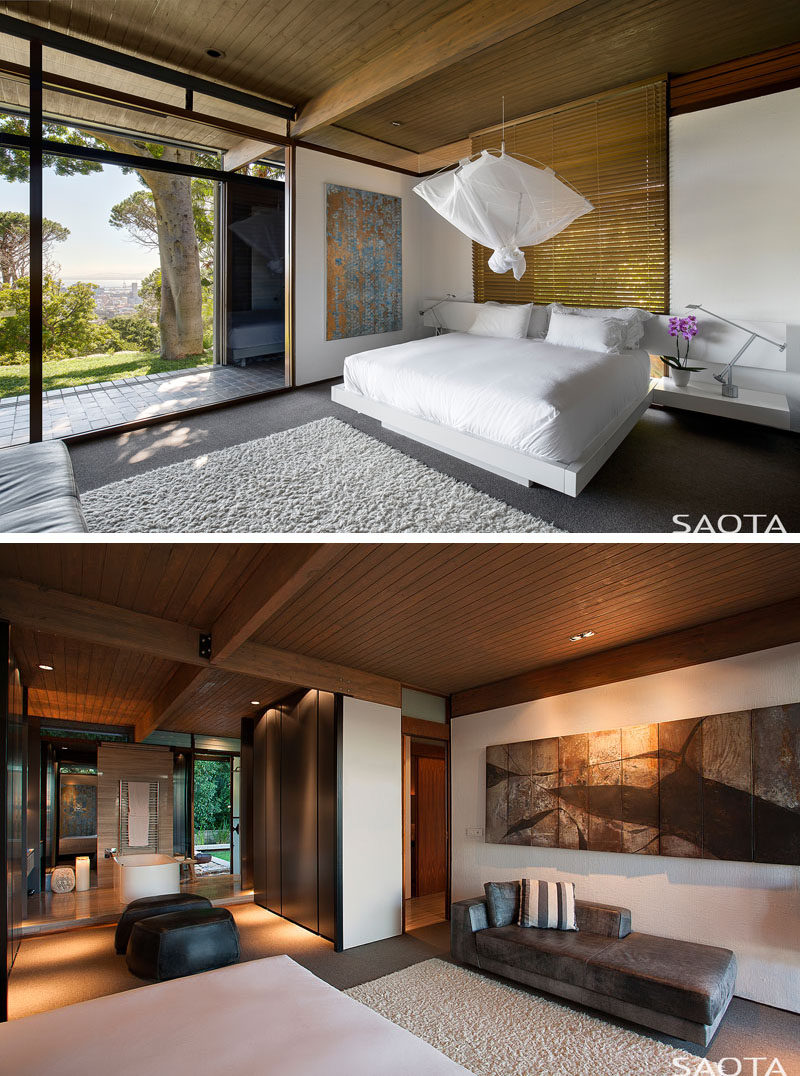 ---
Separating the bedroom and the bathroom is a walk-through are with closets on either side, before stepping up into the bathroom that has views of the backyard.
On another note, the original architect Gilbert Colyn, viewed the updated house after its completion and he was suitably impressed.
---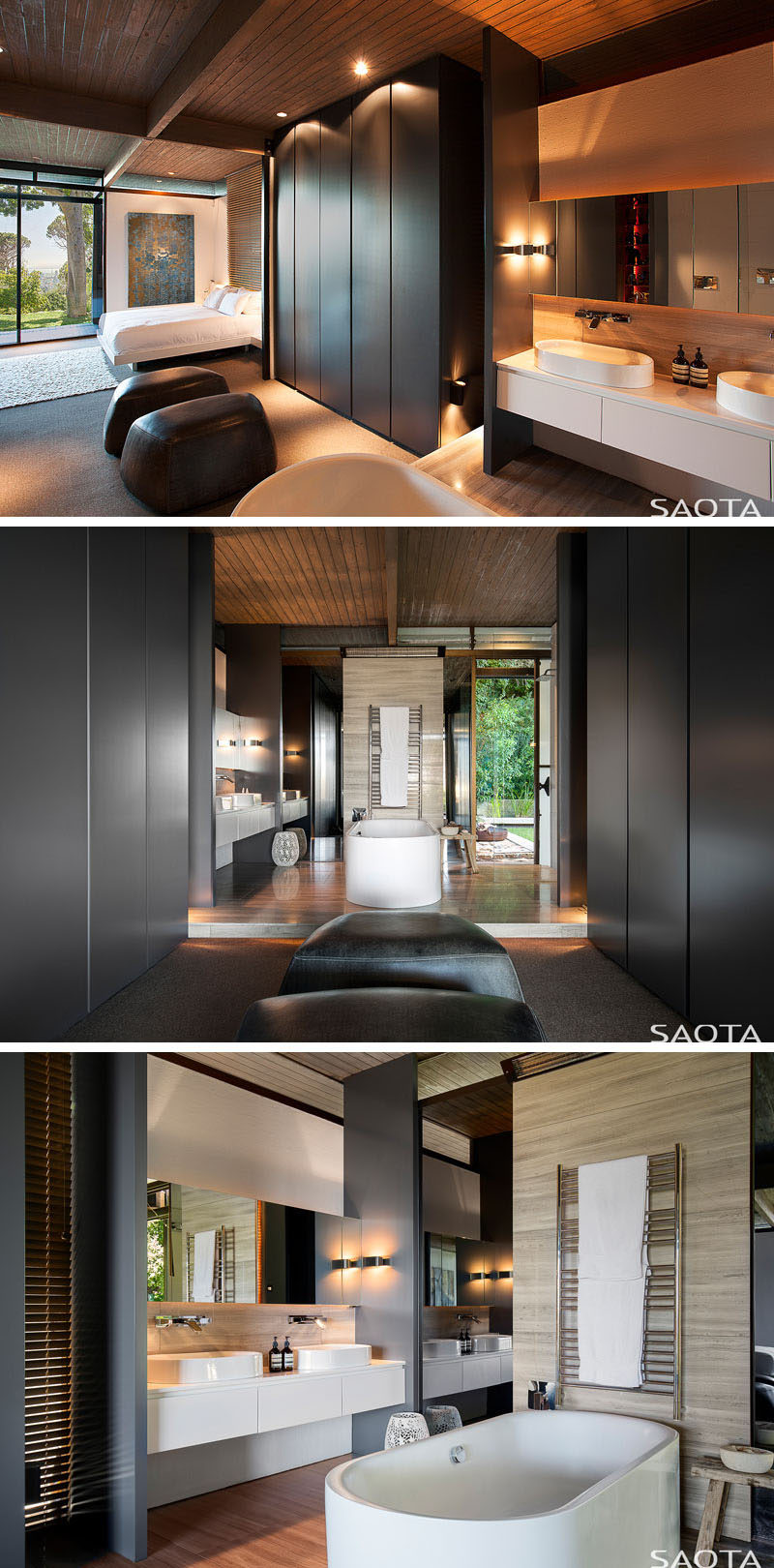 Photography by Adam Letch and Stefan Antoni | Architects & Interior Architects: Gilbert Colyn (1969) and SAOTA | Interior Decor: OKHA | Project Architects: Stefan Antoni and Leah Johnson | Quantity Surveyor: SBDS | Consulting Engineers: Morofe & Kühne | Main Contractor: Mansield Construction | Interior Design: ARRCC and Home Owner | Landscaping: Nicholas Whitehorn