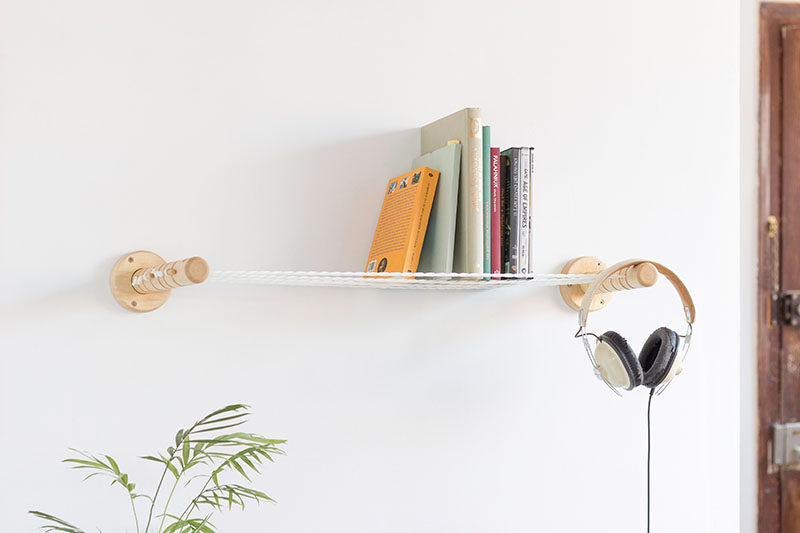 The team behind Spanish design studio Smallgran, have created a unique and simple shelf design that adds an interesting element to your walls.
Instead of having solid shelves made from wood or metal, the shelf has ropes that have been pulled tight between two wood ends to create a surface that allows objects to be displayed on them.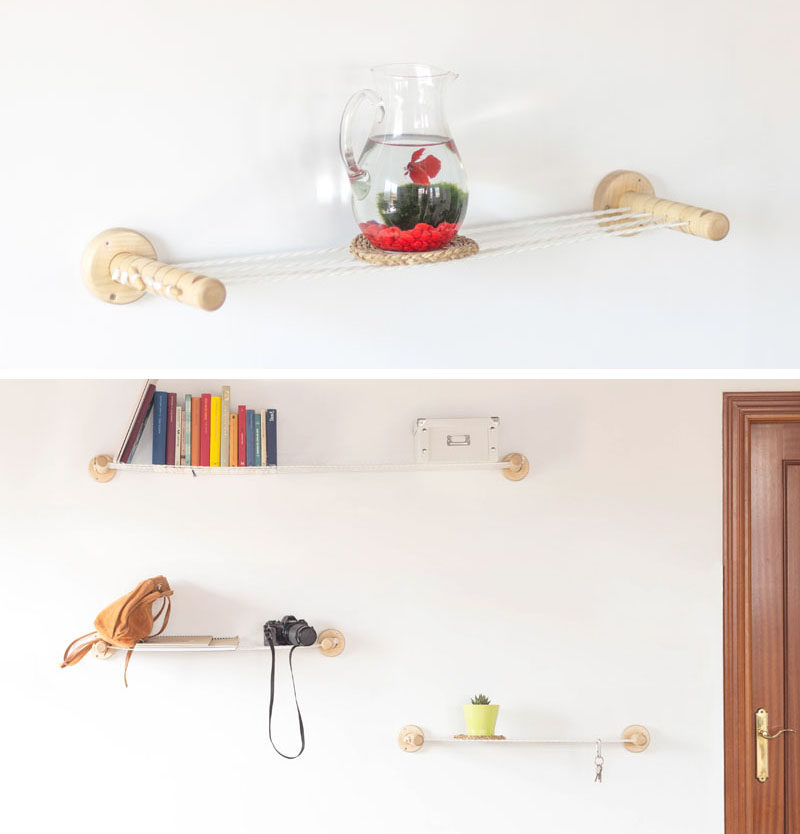 ---
The shelves are easy to assemble with the wood ends that are attached to the wall with screws, and then the rope is connected to the ends, with small wood dowels used to make sure the rope is taut. Once installed, the shelf is strong enough to display books, plants and a variety of other decorative objects.
---

---