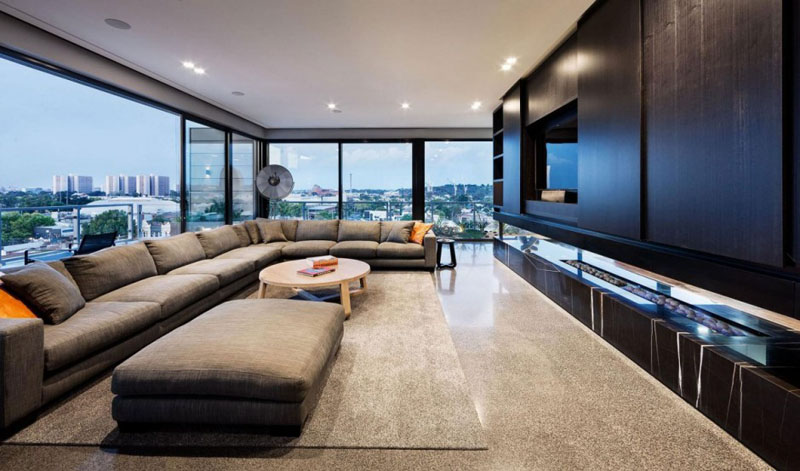 JAM Architects designed the Coppin Penthouse in Melbourne, Australia, that's decorated in hues of blacks and greys, and has plenty of space for entertaining.
Outside on the balcony of the penthouse is a long see-through pool. A set of grey tiled stairs brings you to the top of the pool, while two black sun chairs lookout at the city.
---
---
To the side of the pool, sliding glass doors open onto a casual dining area equipped with a large dining table, a sofa and a bar fridge.
---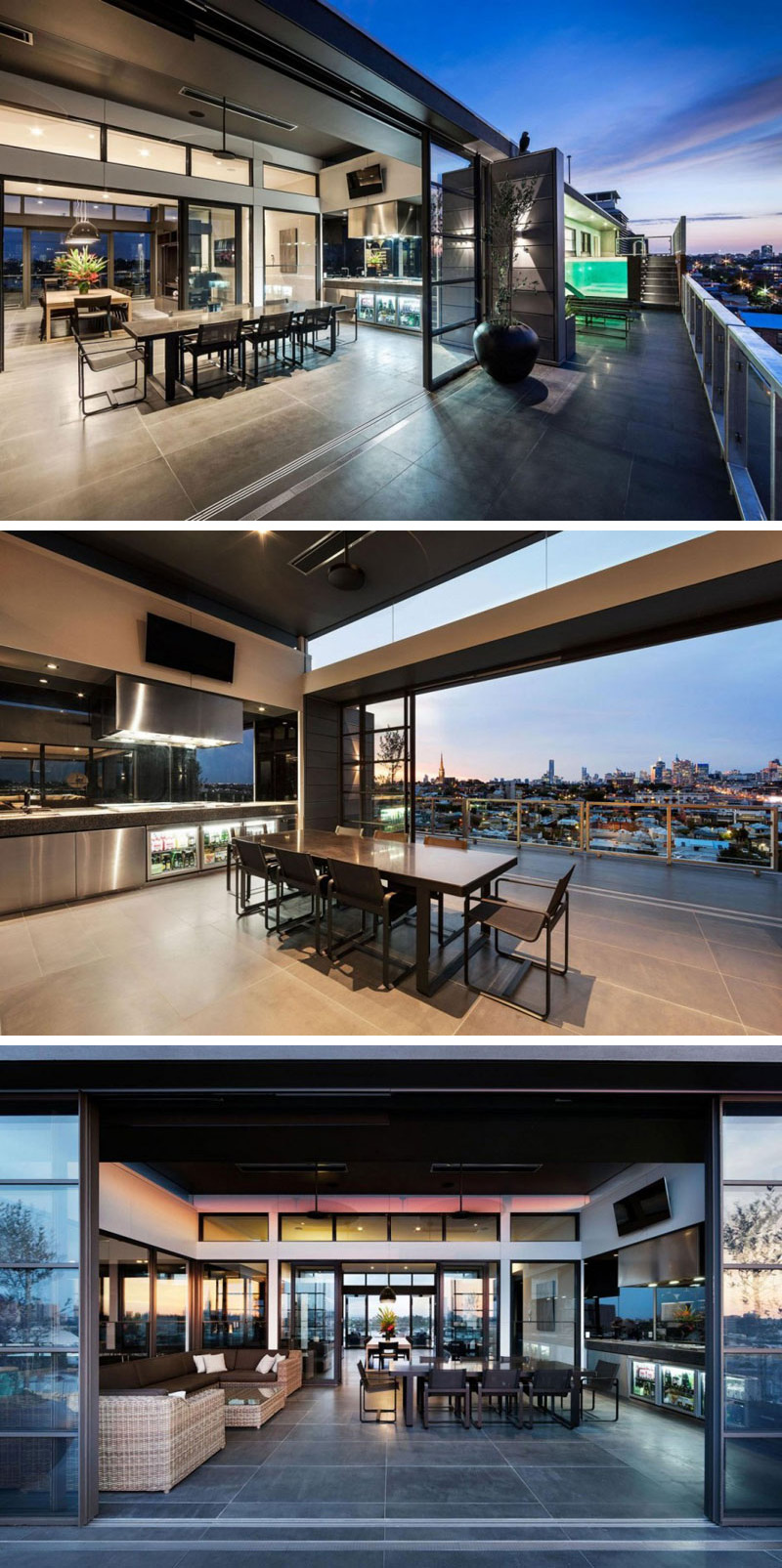 ---
Heading inside, a large white dining table sits below three black pendant lights, and divides different areas of the home.
---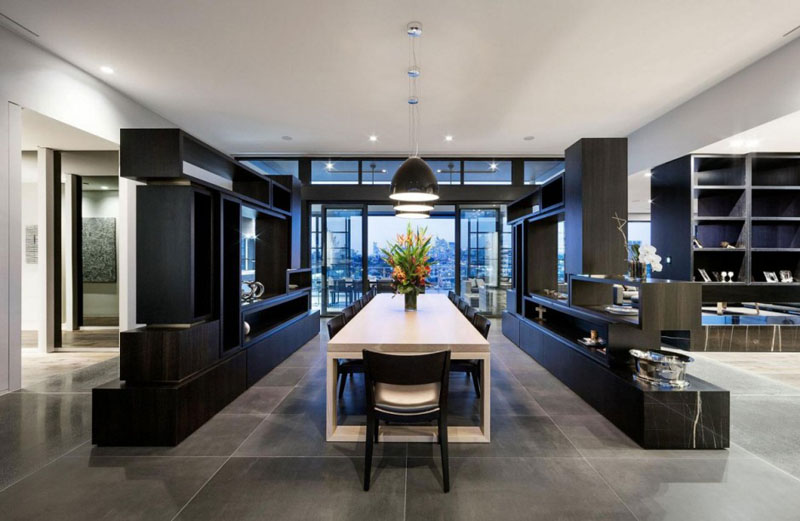 ---
On the other side of the dining table is another outdoor balcony with an unobstructed view of the city. Two large black sofas provide more than enough room for guests.
---
---
Back inside, a large L-shaped couch is focused on the fireplace and tv.
---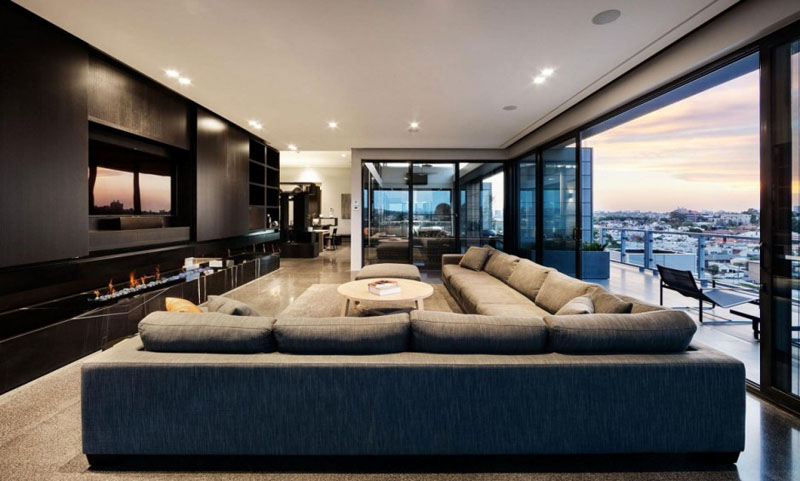 ---
In the kitchen, a large black and stainless steel island is home to built-in shelving for cookbooks and bar seats. Light grey cabinetry compliments the colors used throughout the home and equips the space with storage.
---

---
Around the corner of kitchen is a built-in wine fridge. Backlit shelving makes it easy to grab the right wine for dinner.
---

---
In the light grey tiled bathroom, a large rectangular mirror reflects light from the hidden lighting in the ceiling, and from the windows above the freestanding white bathtub.
---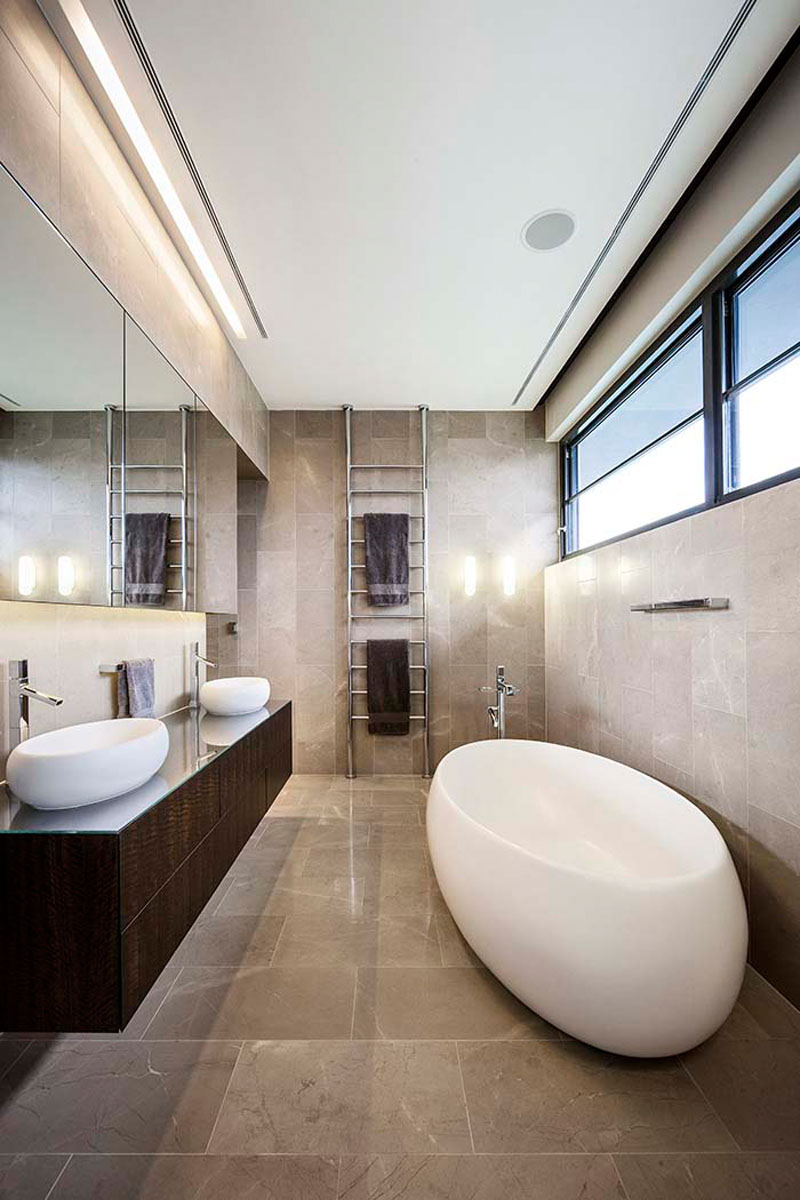 ---