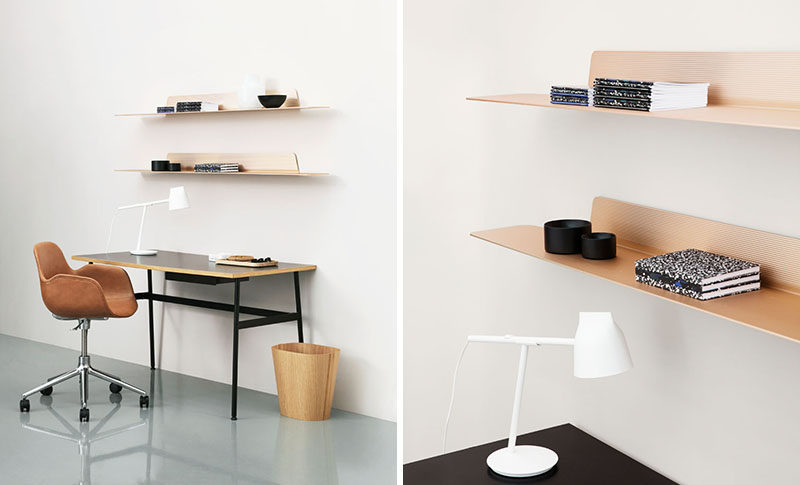 Jet shelf, a thin, modern, minimalist shelf designed by Simon Legald for Normann Copenhagen, is a wall storage solution that combines horizontal and vertical lines to create a simple yet sturdy shelf that can be used to store and display objects of all sorts.
Made by pressing liquid aluminum through a thin profile, each shelf is only 4mm thick. The surfaces have a textured finish created by grooves in the aluminum that prevent objects from falling off or sliding around on the shelves.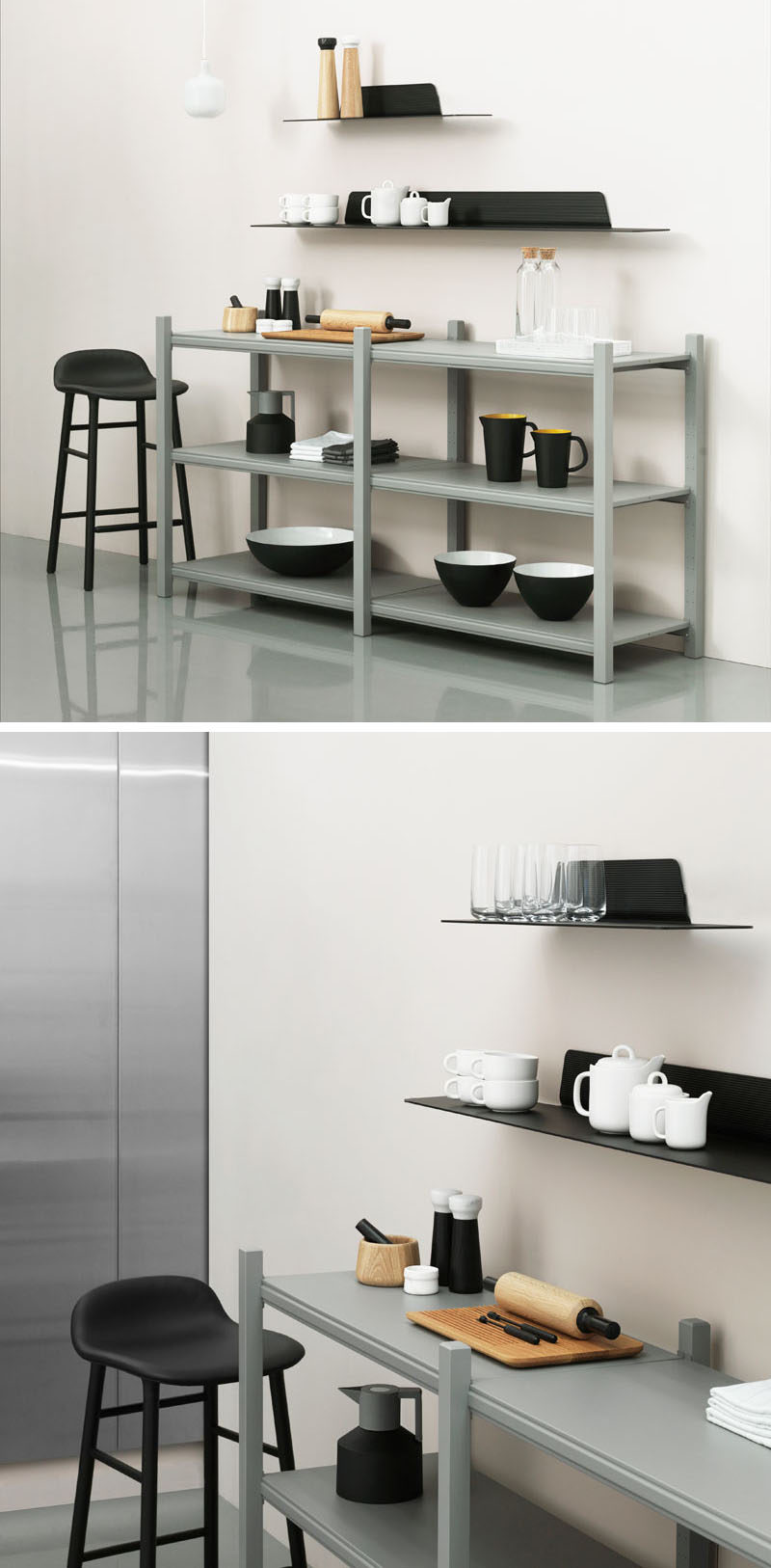 ---
The light weight aluminum shelves come in white, black, silver, or champagne, and can add both an industrial look to interiors and create a more glamorous or futuristic look when using the metallic shelves with their anodized finish.
---