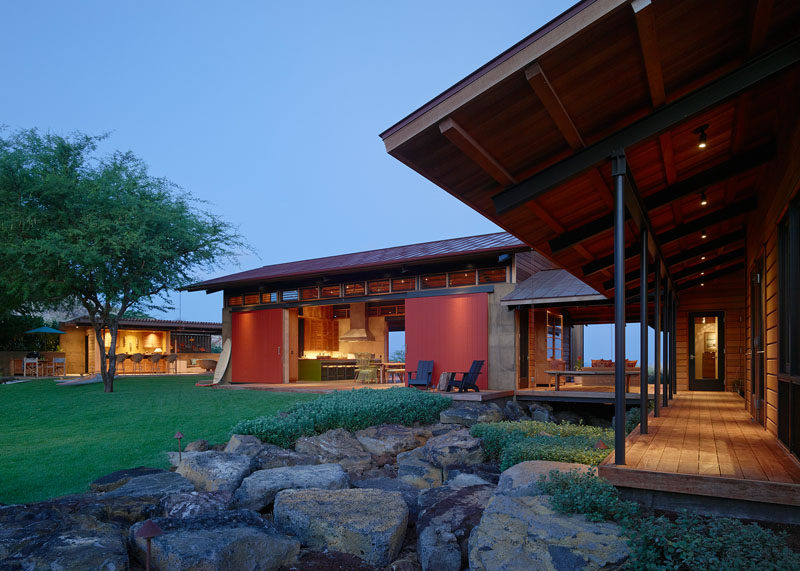 California based Walker Warner Architects, have designed Kahua Kuili, a house on the Big Island of Hawaii, that's a contemporary interpretation of a classic Hawai'i summer camp.
The property was originally used for ranching, but over time the owners let it return to its natural state with a mix of lava and grasses.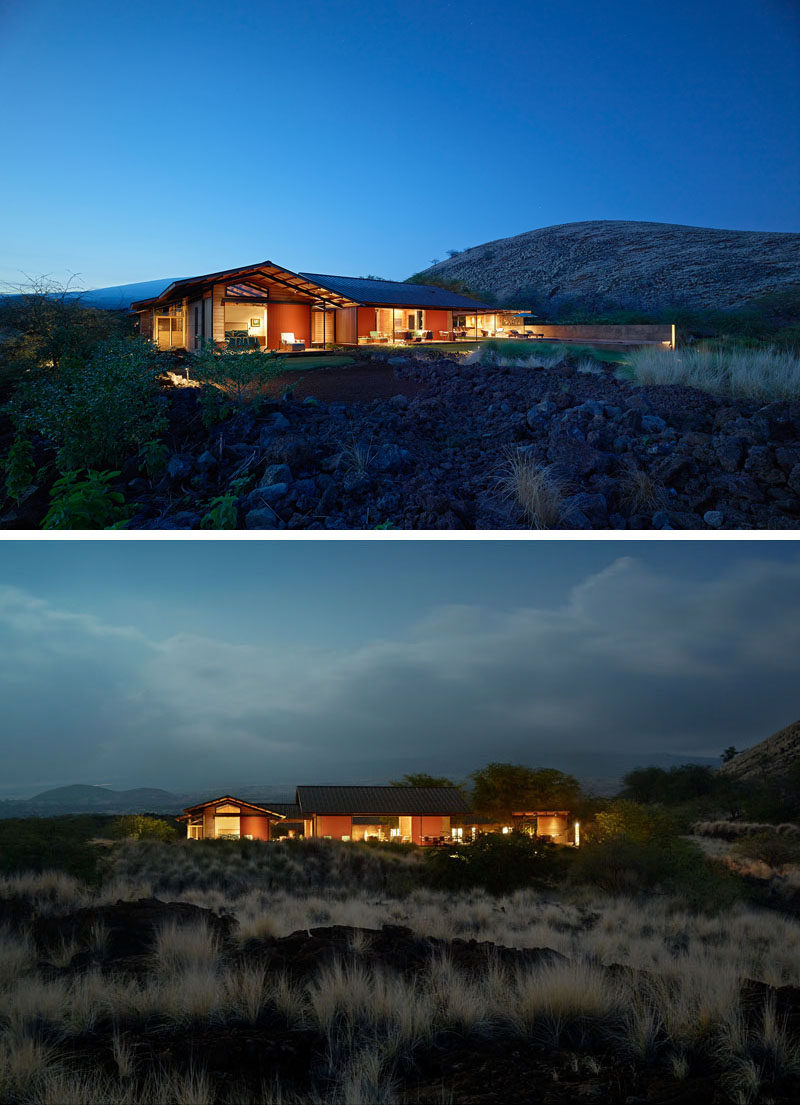 ---
The property is made up of a variety of hang out spots that allow the residents to easily interact with each other. Materials like board-formed concrete, western red cedar, over-sized sliding doors, operable wood ventilation louvers, and rope lashing, have been used throughout the home.
---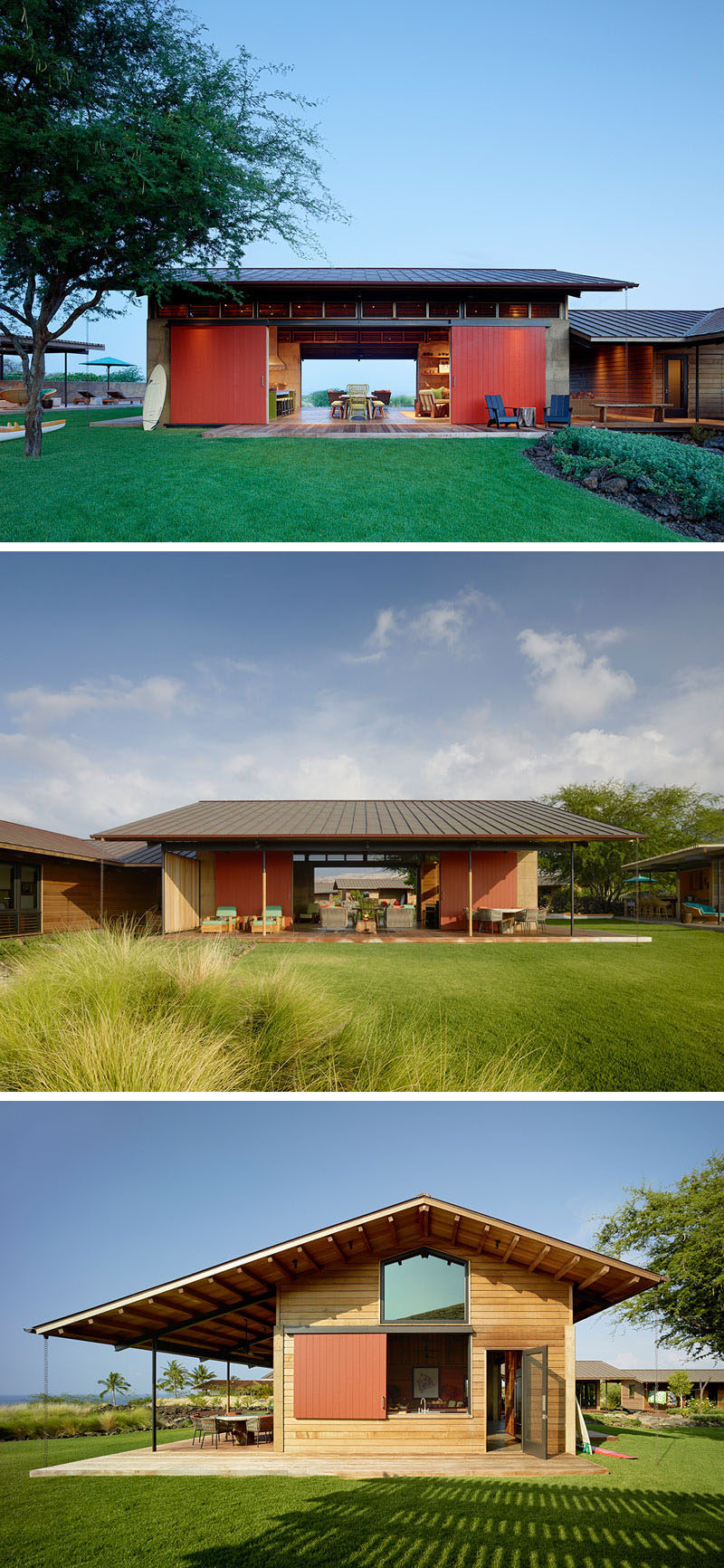 ---
Inside the main building is the living room, dining area and kitchen. The interiors have been designed by Marion Philpotts, where she used bright colors and retro elements to create a contemporary and relaxing space.
---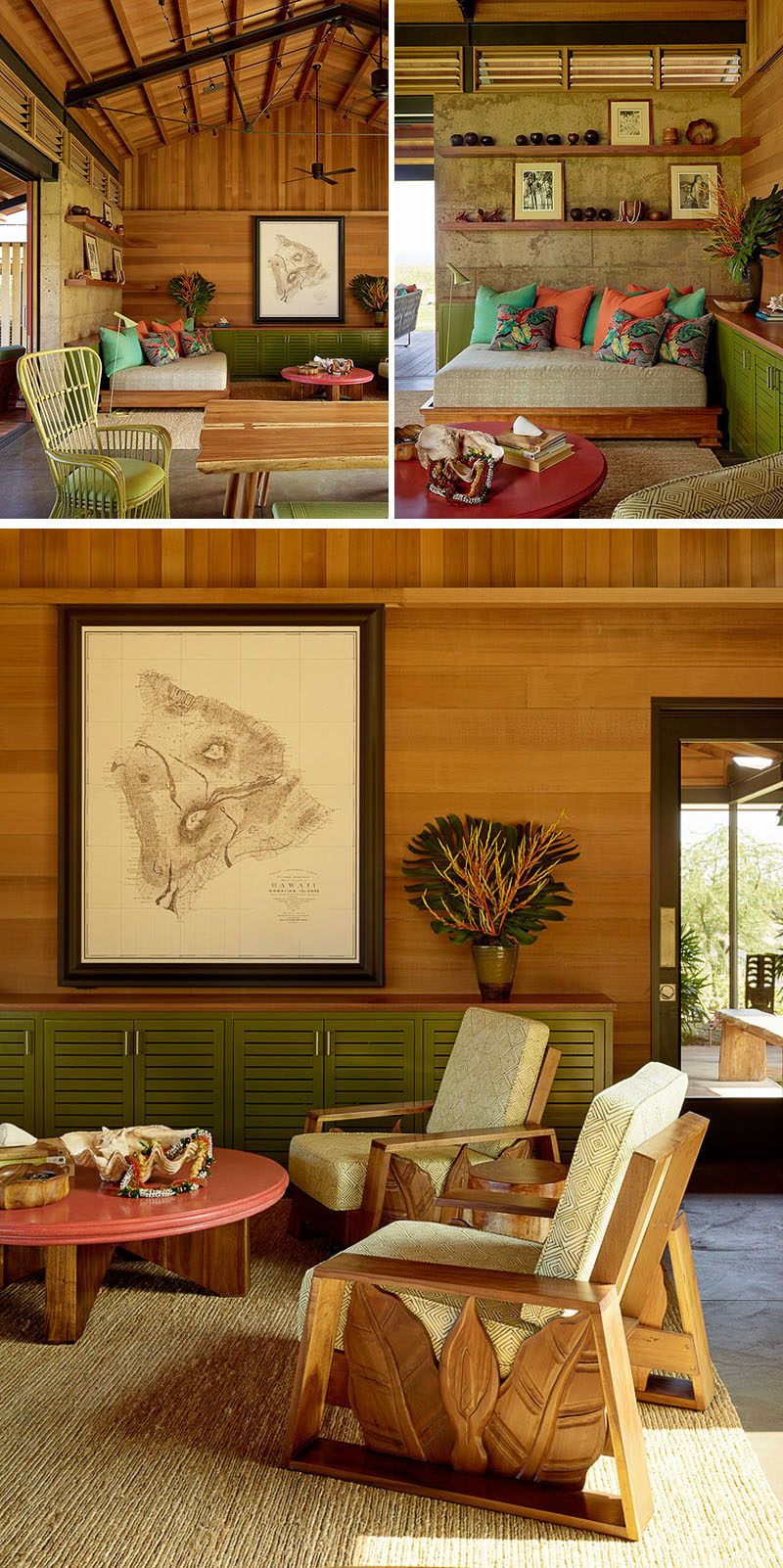 ---
The large room is open on both sides to allow the breeze to flow through and makes it possible to have indoor / outdoor living.
---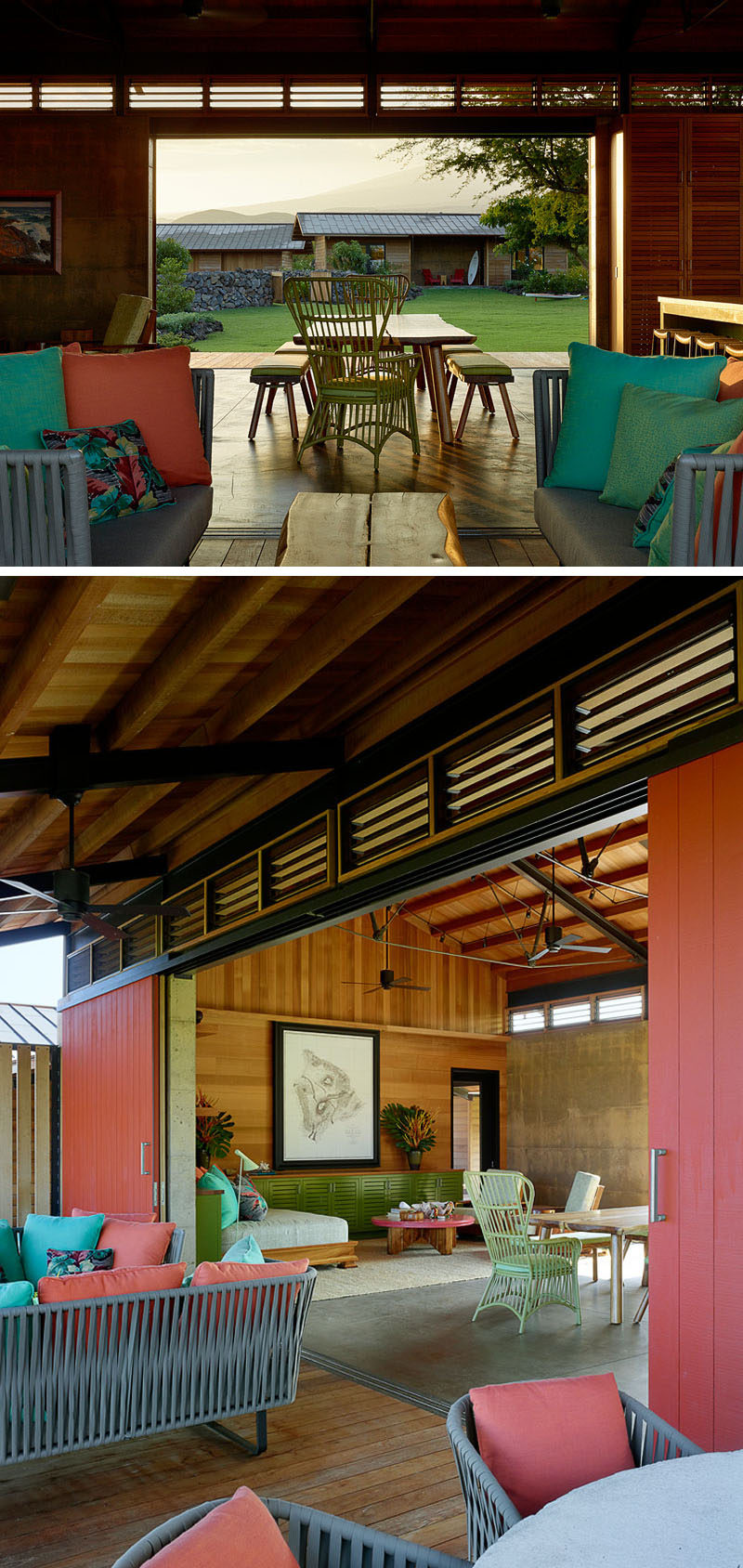 ---
In the kitchen, green cabinets add a pop of color, while large windows provide ample natural light and let views of the other nearby gathering places be seen.
---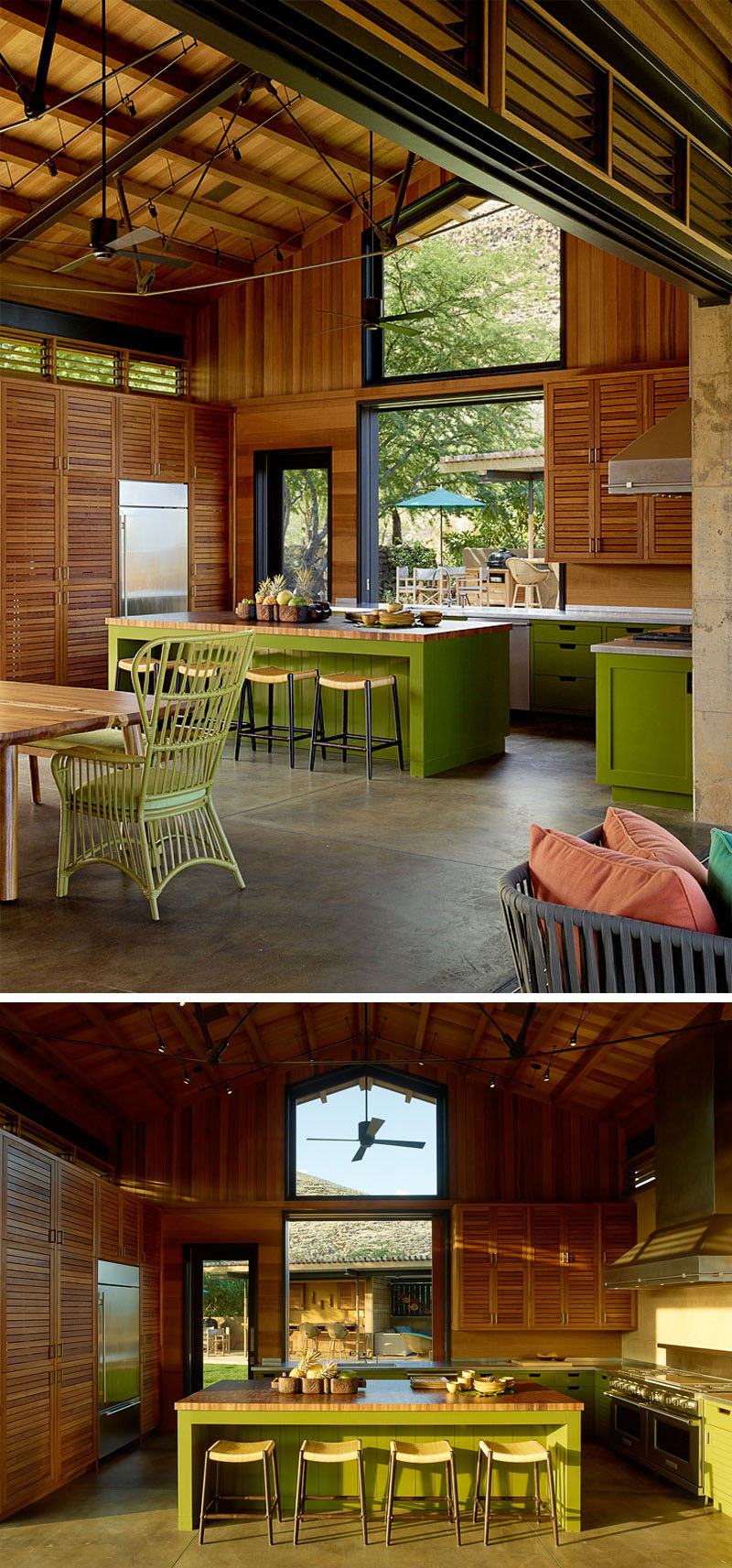 ---
On the property there's a pool with views of the Pacific Ocean and Kua Bay.
---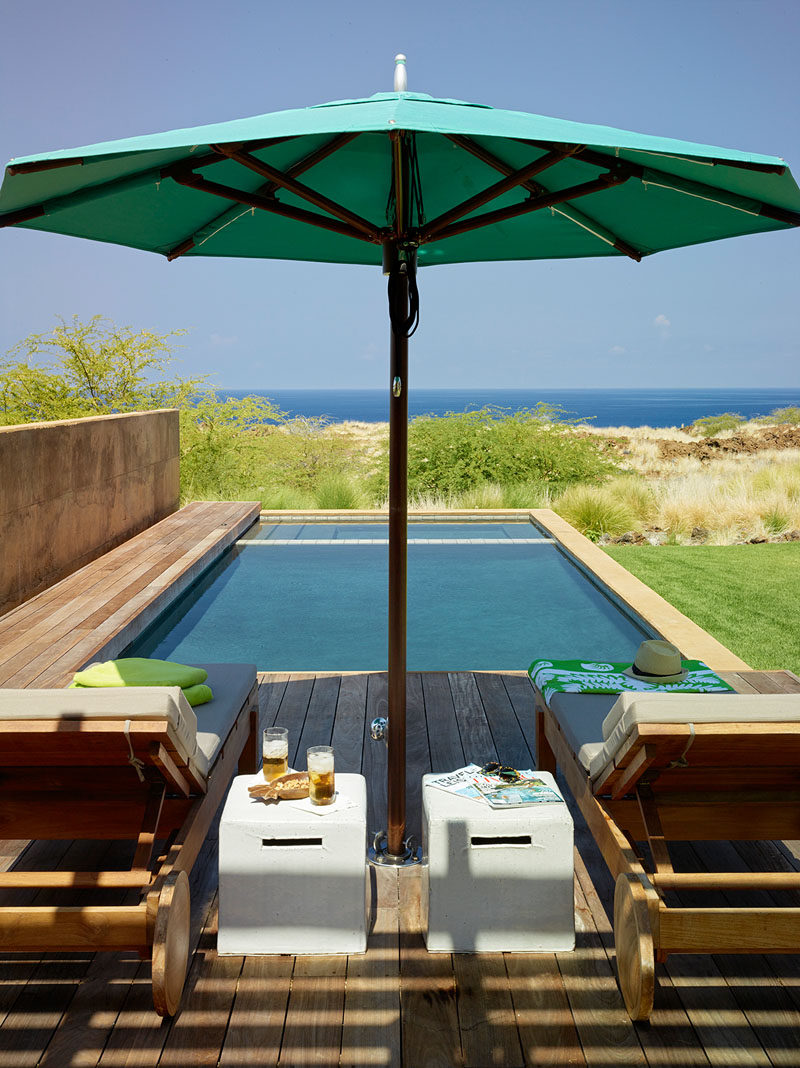 ---
Connecting to the pool is a cabana. The cabana is home to an outdoor lounge area, bar seating and an outdoor kitchen. At the opposite end to the pool, there's an outdoor dining area under the trees.
---

---
The bedrooms are located in separate buildings, and in this bedroom, red has been used to brighten up the other more neutral tones.
---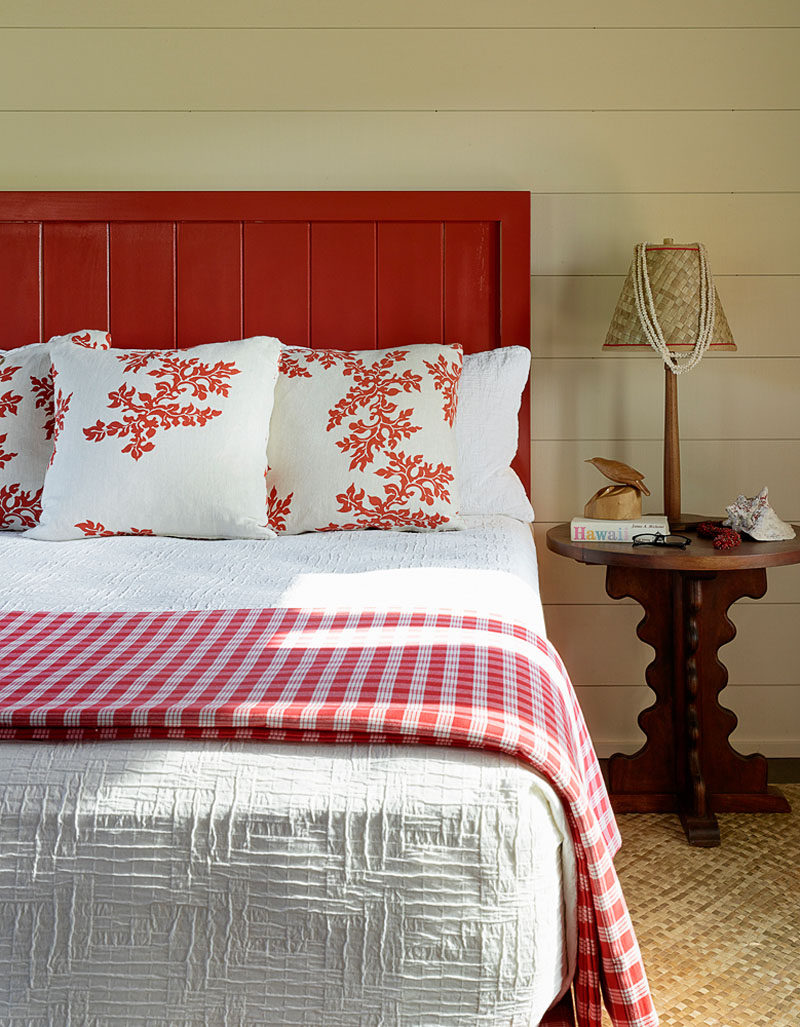 ---
In the bathroom there's a wood vanity with exposed shelving, and through a doorway, there's a deep wood soaking tub with views of the surrounding landscape.
---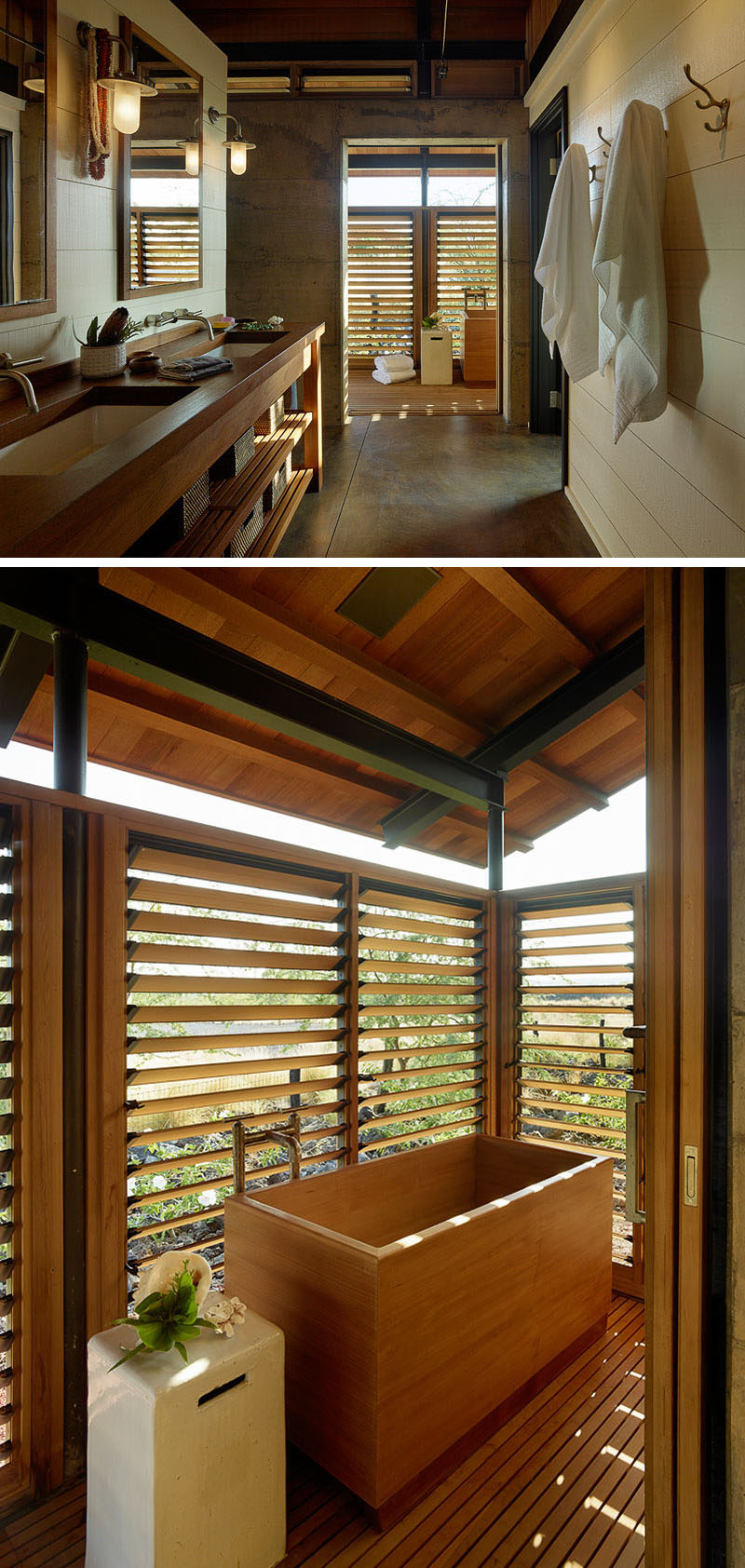 Photography by Matthew Millman | Architect: Walker Warner Architects – Greg Warner, Principal, AIA, LEED AP and Clark Sather, Senior Associate | Interior Designer: Philpotts Interiors | Landscape: David Y. Tamura Associates | Builder: Maryl Construction
---