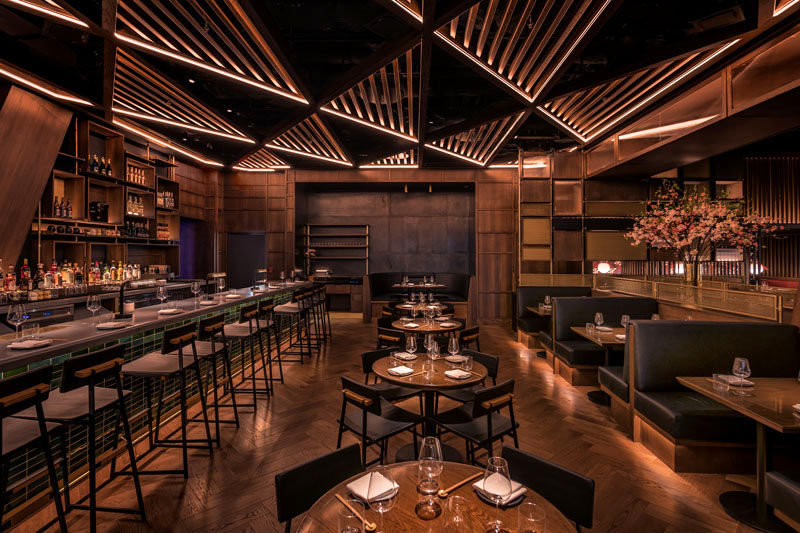 DesignAgency has collaborated with Momofuku, to completed Kāwi, their latest restaurant, located in Hudson Yards, New York.
A wood slat facade helps the restaurant stand out, while nestled into Kāwi's facade is Peach Mart, Momofuku's tribute to the popular Korean and Japanese convenience stores.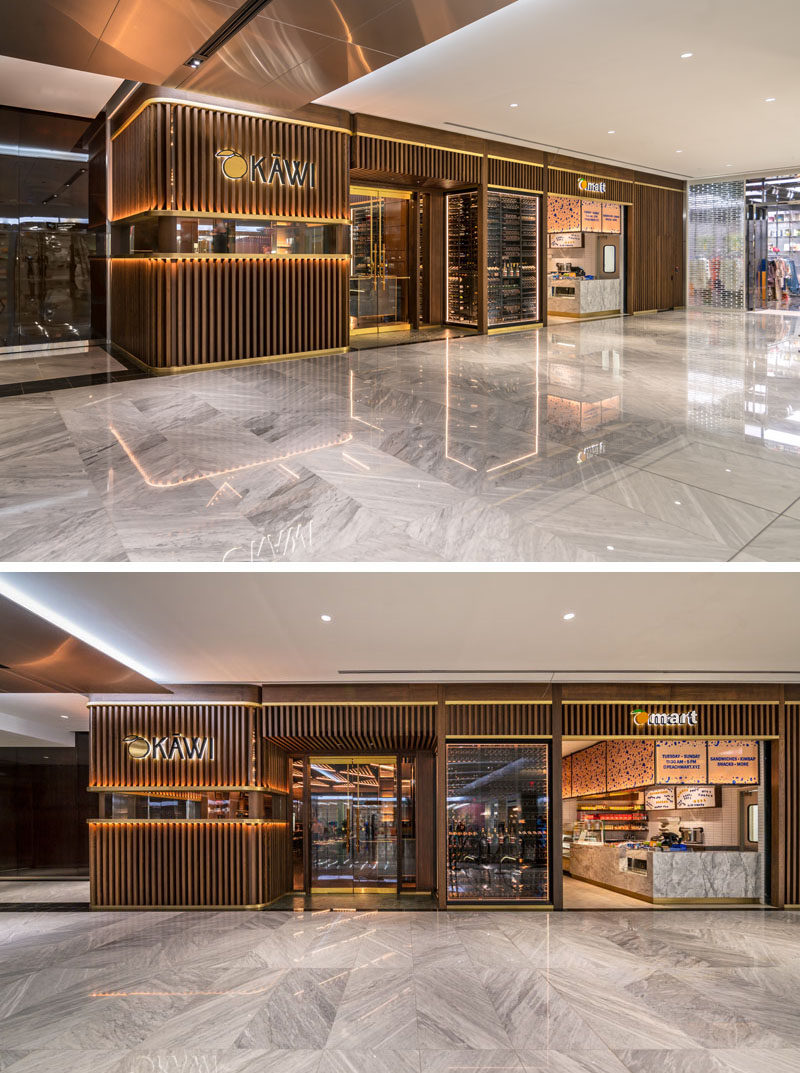 ---
A rich palette of dark stained oak with satin brass, black metal, and textured glass detailing, greets patrons as they step inside the restaurant.
---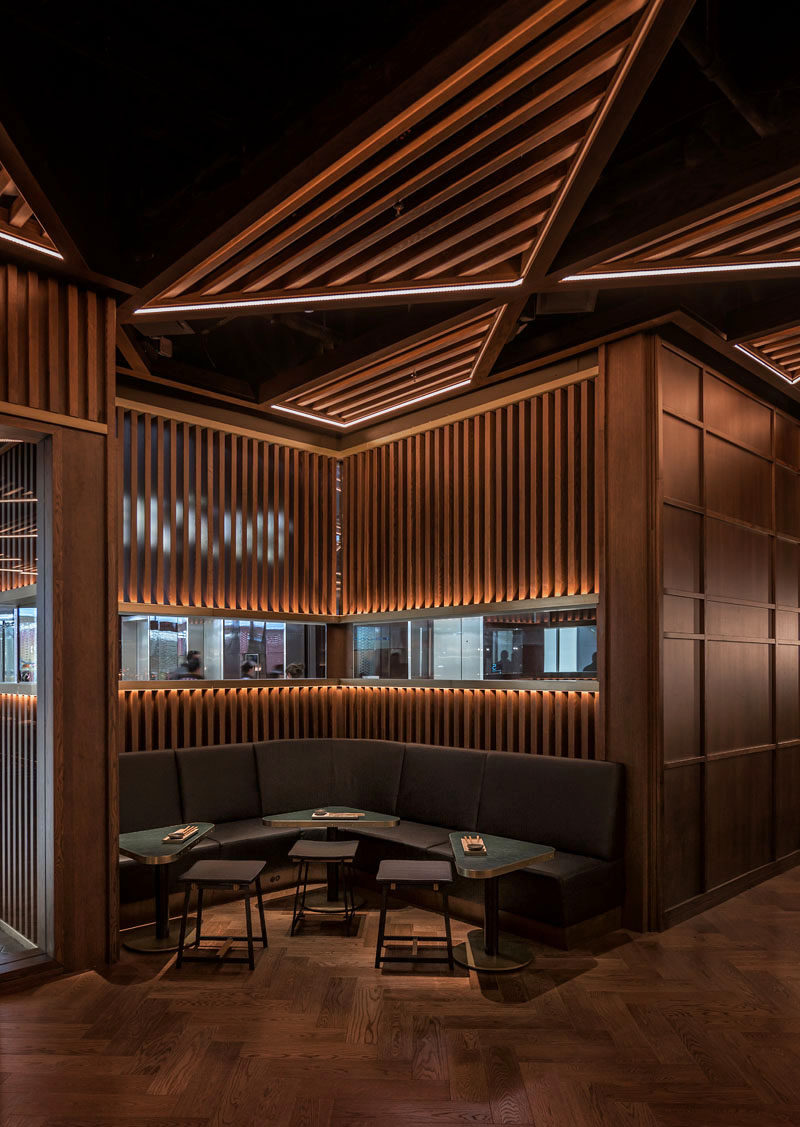 ---
The restaurant's distinctive and massive structural joists divide the bar area from the main dining room. These angled columns inspired the bar's geometrical millwork and its triangular patterned wood trellis ceiling.
---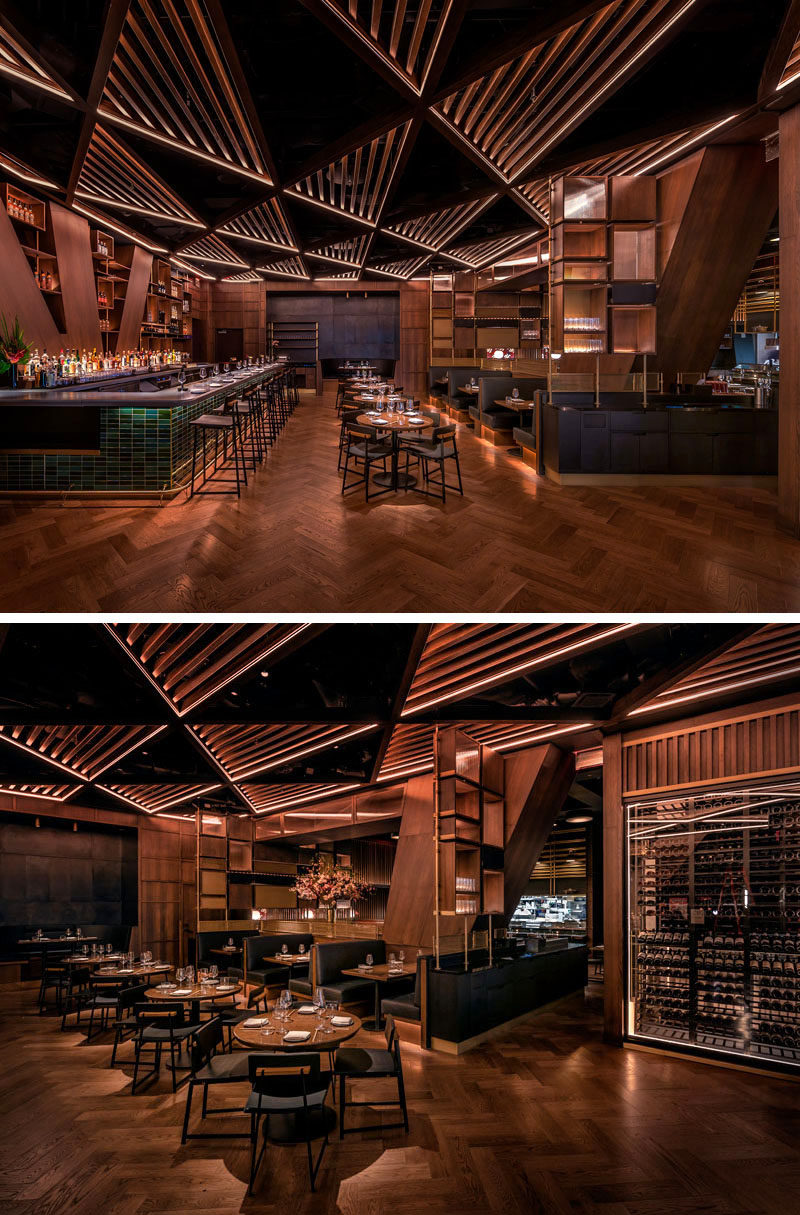 ---
The trellis' alternating patterns of open and slatted triangular surfaces help to conceal the acoustical and lighting systems, while also acting as a unifying element that draws guests into the heart of the interior.
---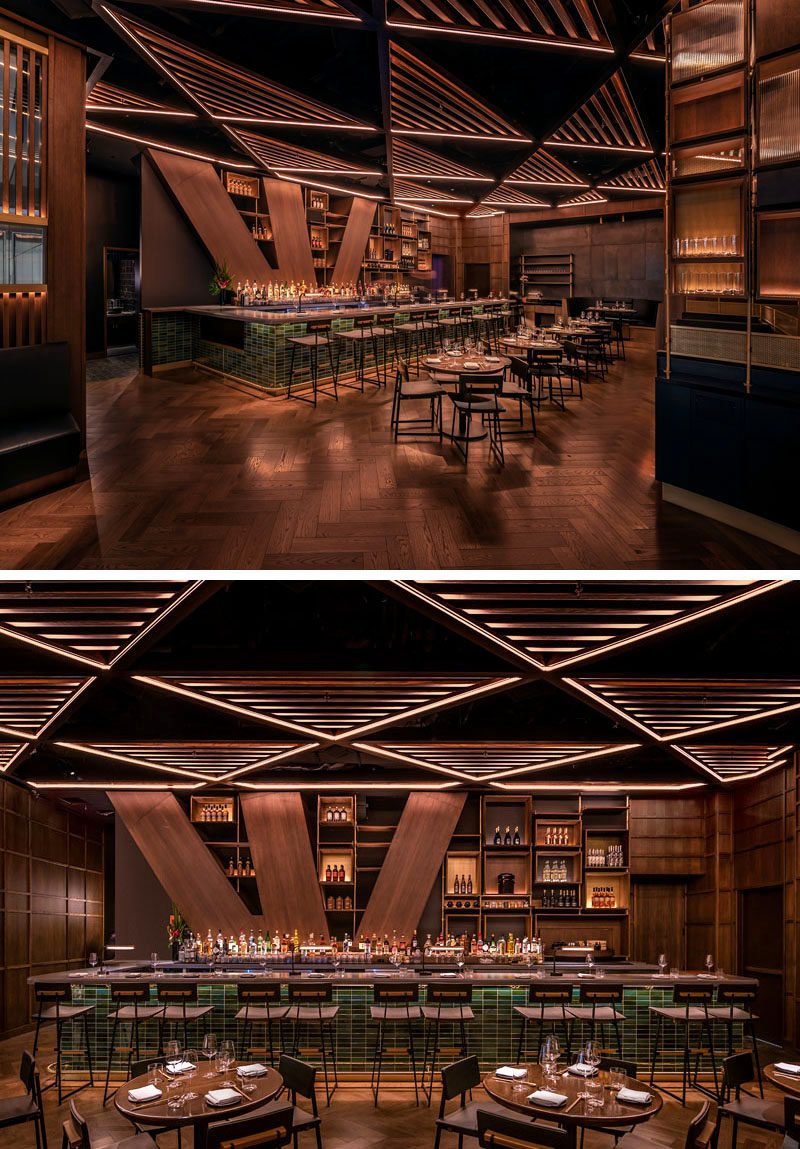 ---
An open kitchen is framed by a chef's table that offers guests privileged views of food preparation. Depending on group size and occasion, guests may also choose from table seating or a series of custom banquettes with red leather seating.
---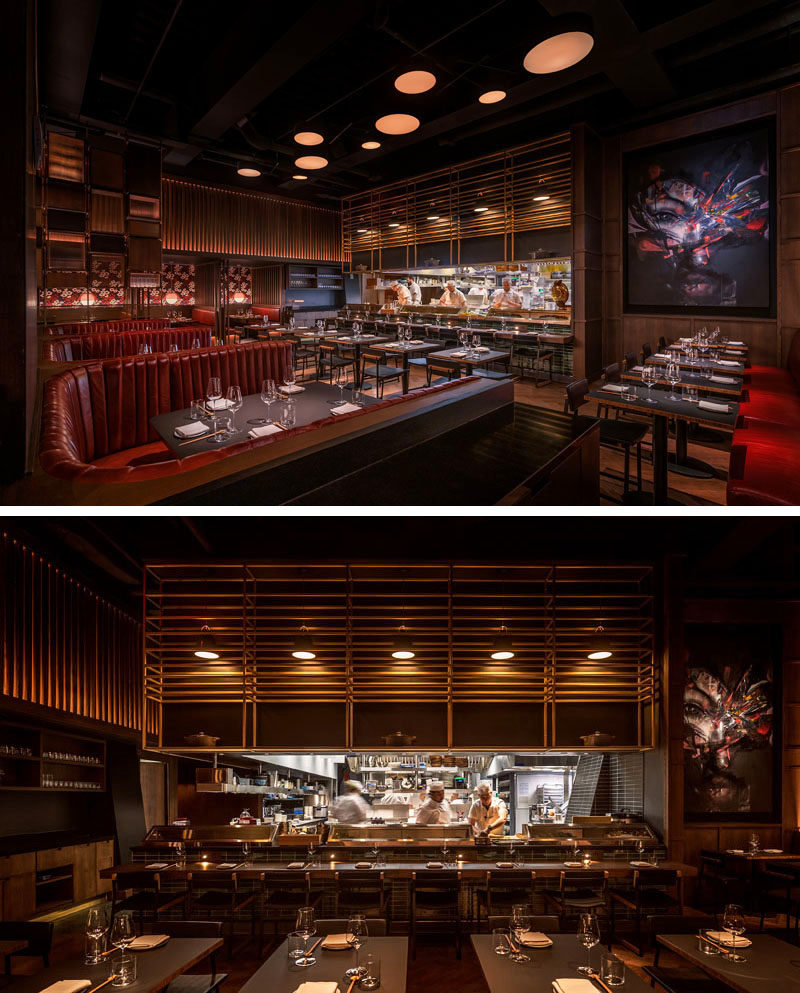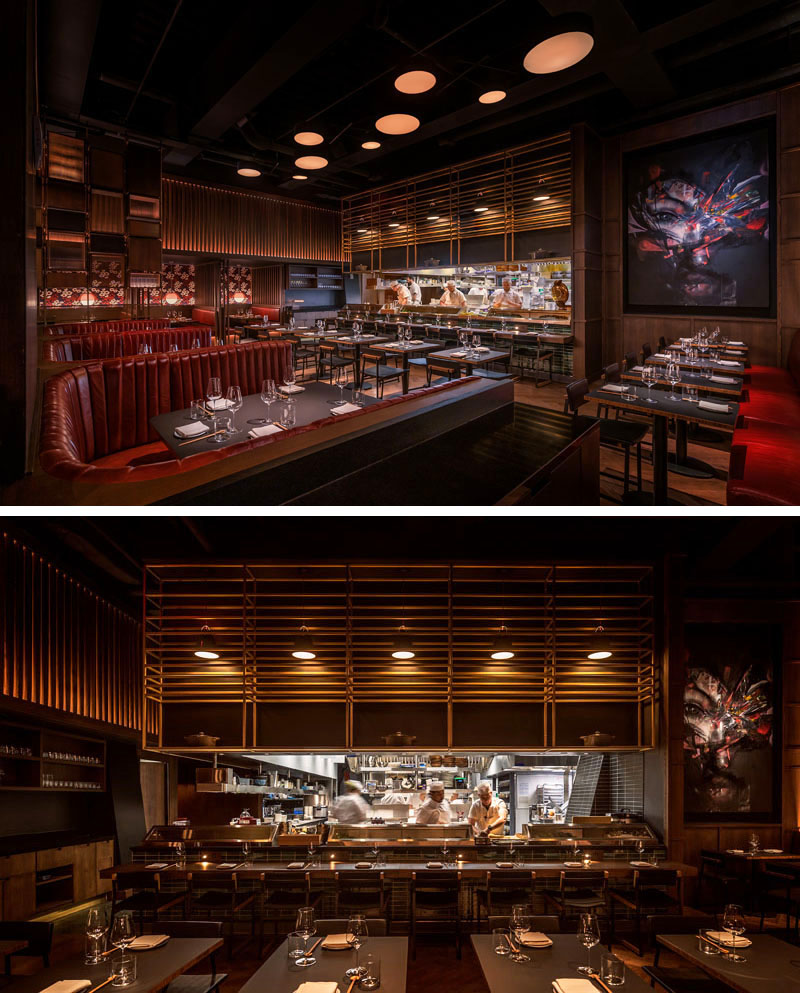 ---
For those who diners who desire more intimate encounters, there are also more booths available that have been lined with poppy-patterned wallpaper.
---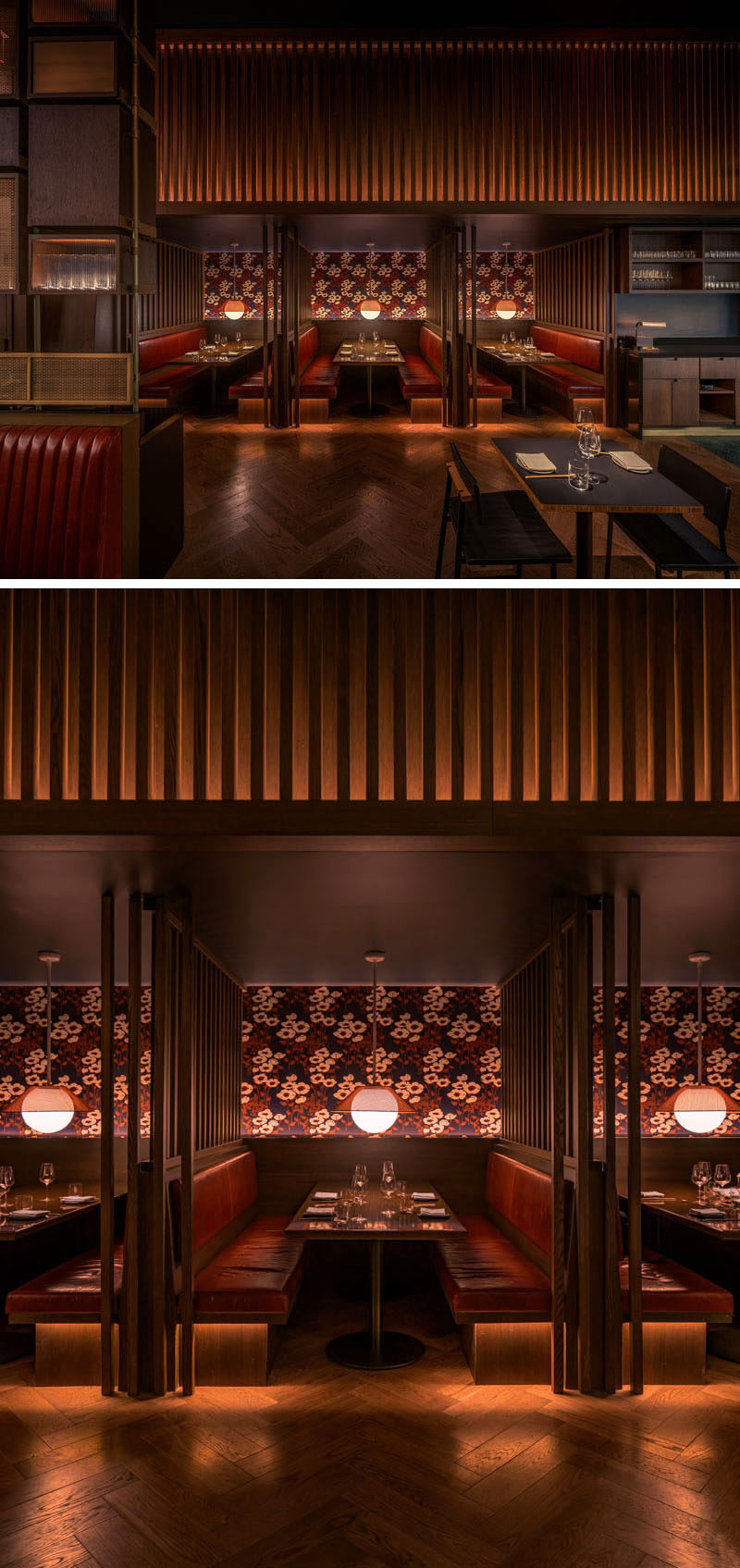 ---