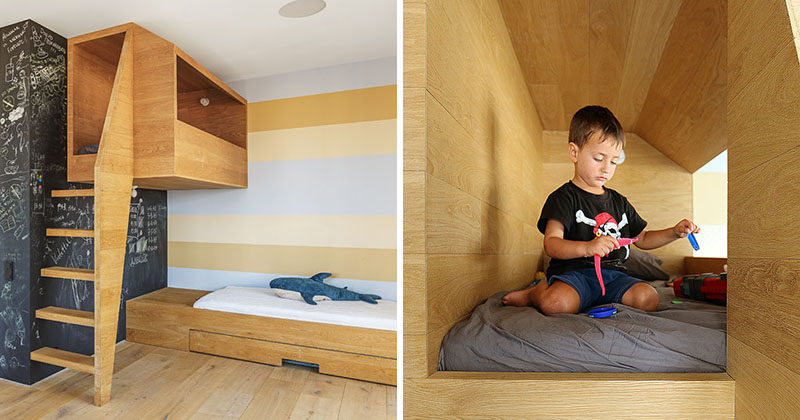 When architectural studio PROJECT905 were asked to design an apartment in Moscow for a family with three children, they decided to create a 'nest' in one of the children's bedrooms.
The 'nest' is an elevated wood box that looks out over the rest of the bedroom and gives the children a quiet secluded place to play.

---
To reach the nest, there's a ladder to climb that runs along side the chalkboard wall.
---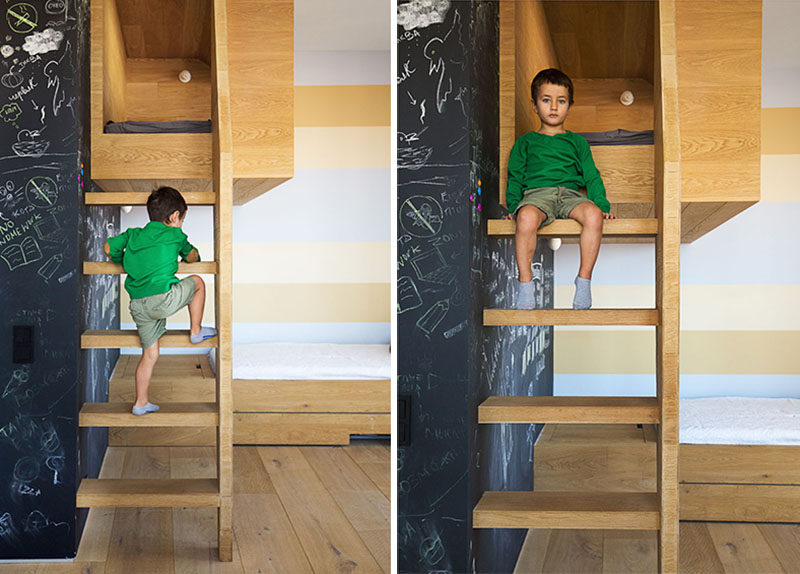 ---
Inside the nest, there's a fitted cushion to make playing more comfortable.
---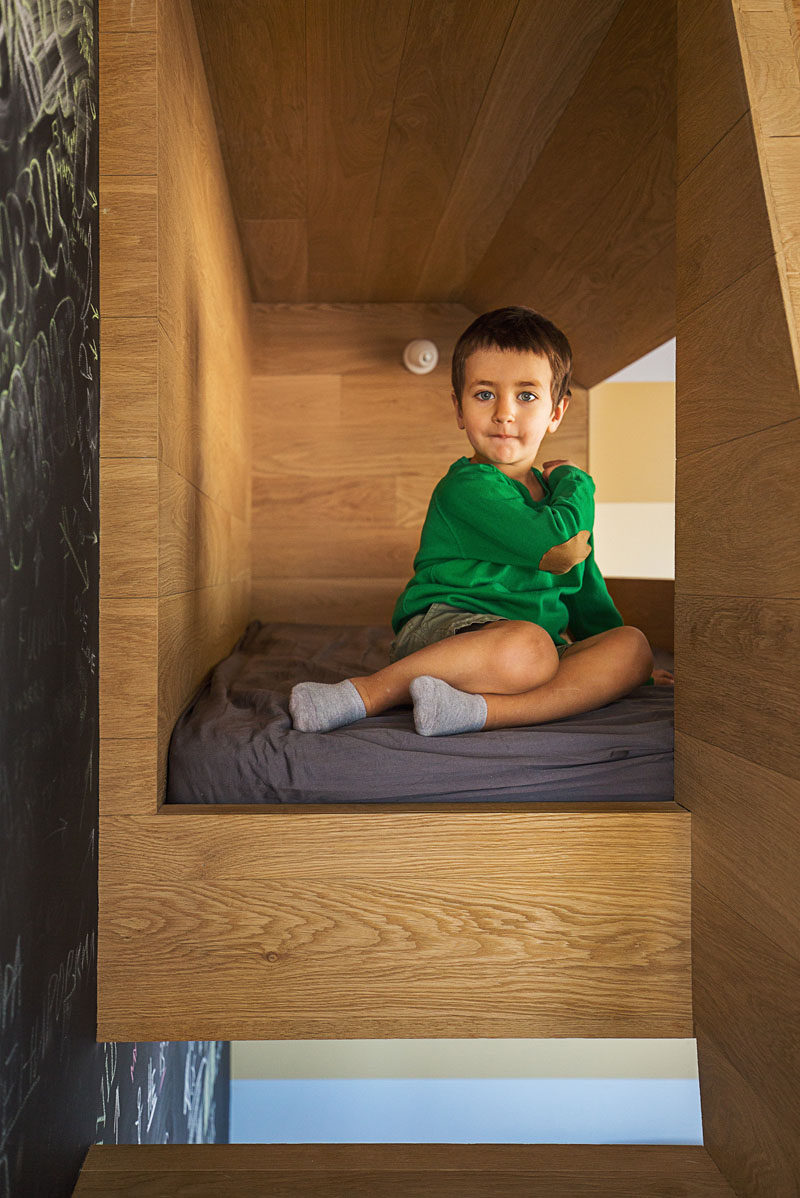 ---
Here's a close-up look at some of the woodwork of the nest.
---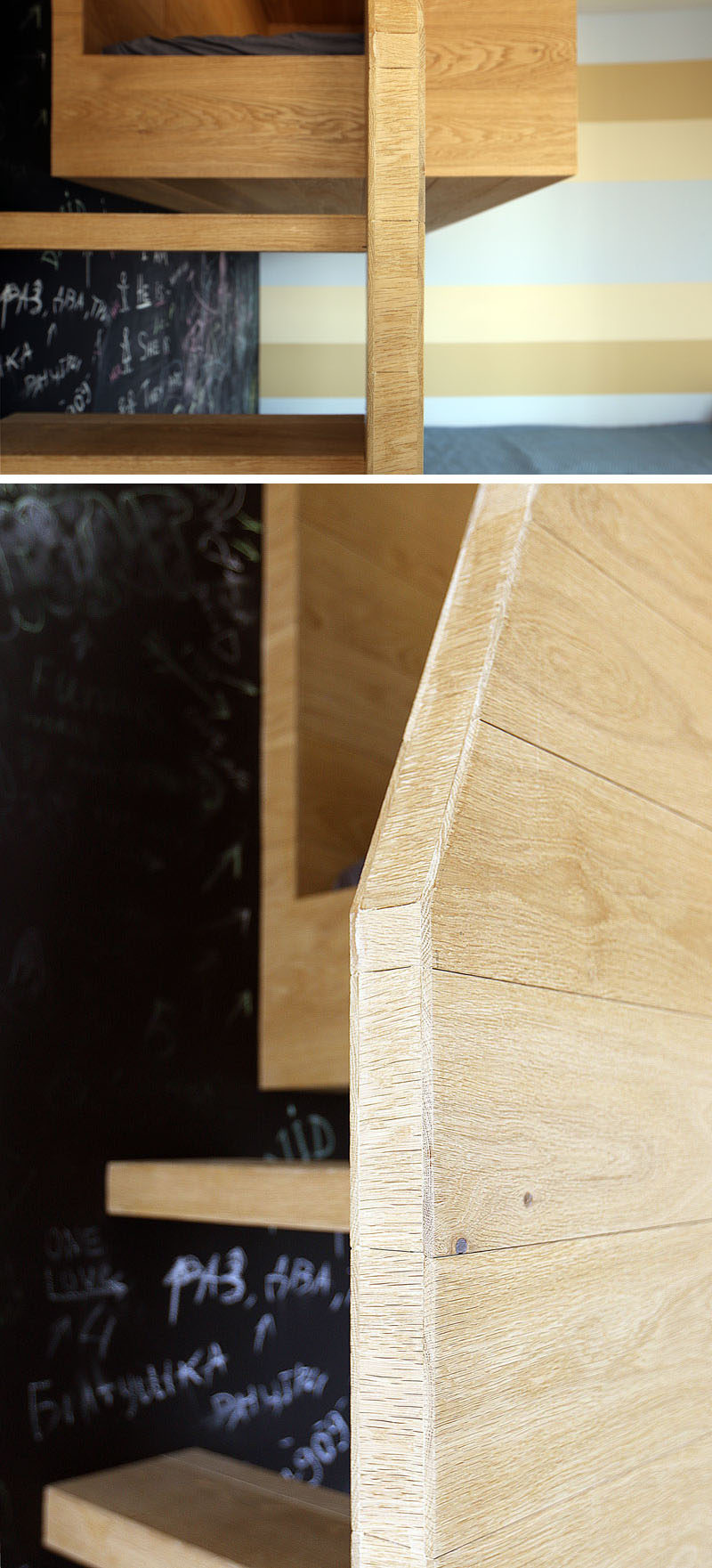 ---
And if you're interested, this diagram shows the entire layout of the bedroom.
---