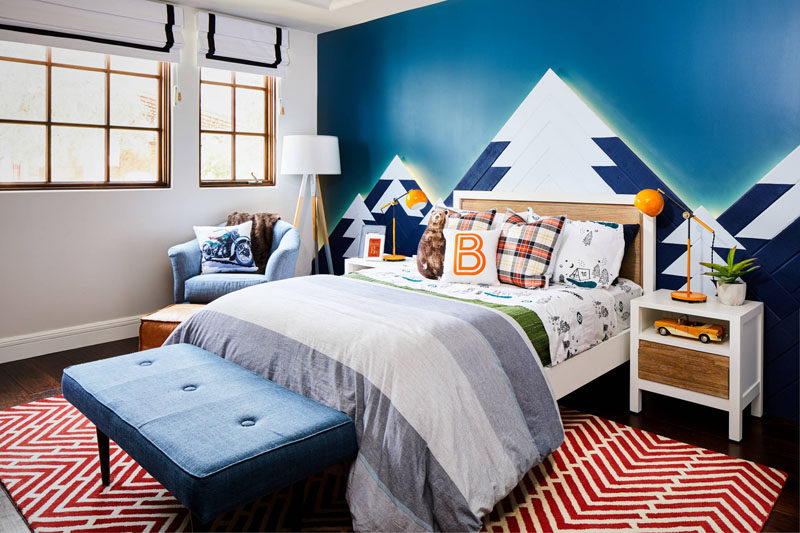 J & J Design Group has designed this kids bedroom that includes elements from the great outdoors and Lego, two of the most important things when you're a little kid.
A wooden mountain range headboard not only lights up normally, but can also be controlled by an app (on the parent's phone) that makes the lights change colors to look like the Northern Lights.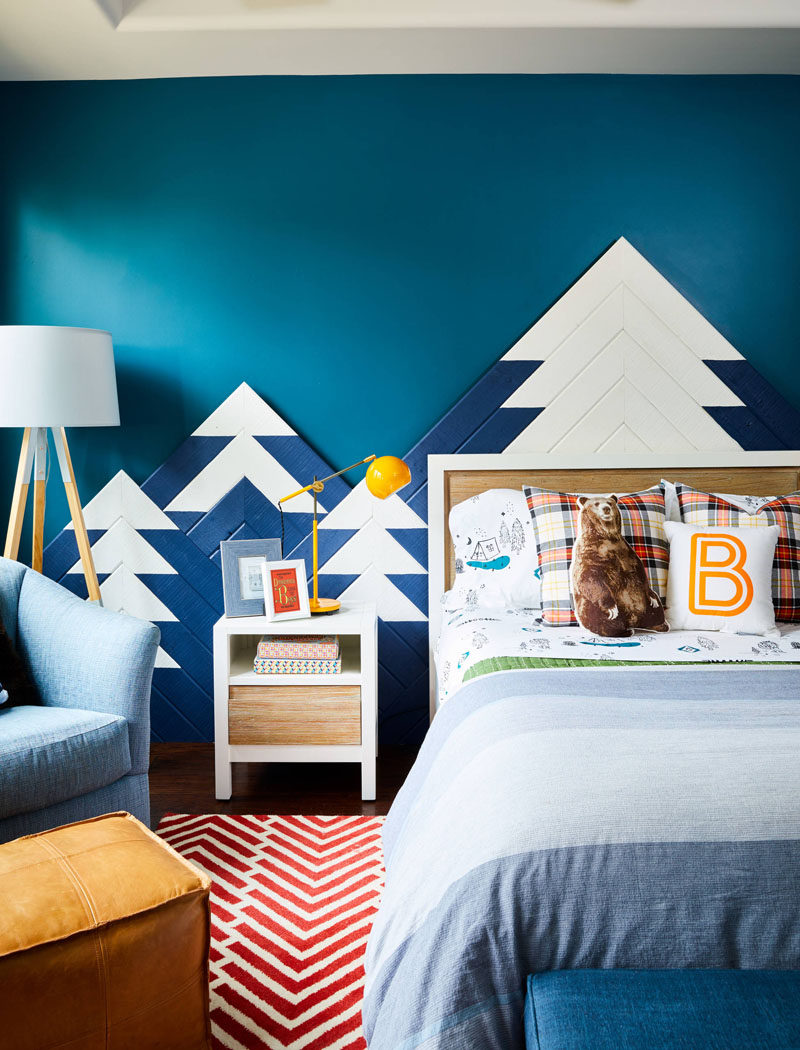 ---
Camping inspired sheets, including a grizzly bear throw pillow, cover the bed and keep the bedroom playful but can easily be switched out when tastes change.
---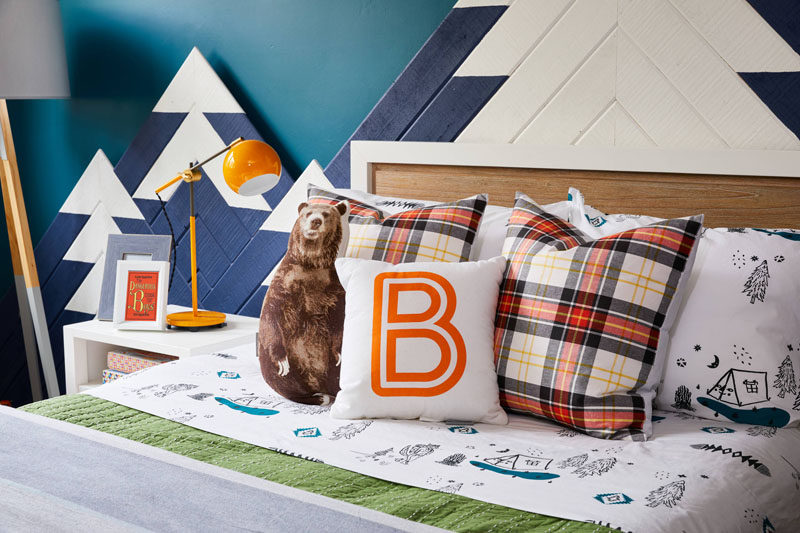 ---
A desk along the back wall provides a place to do homework, assemble Lego creations, or paint masterpieces. A custom bulletin board provides the perfect place to pin inspiration, photos, or notes.
---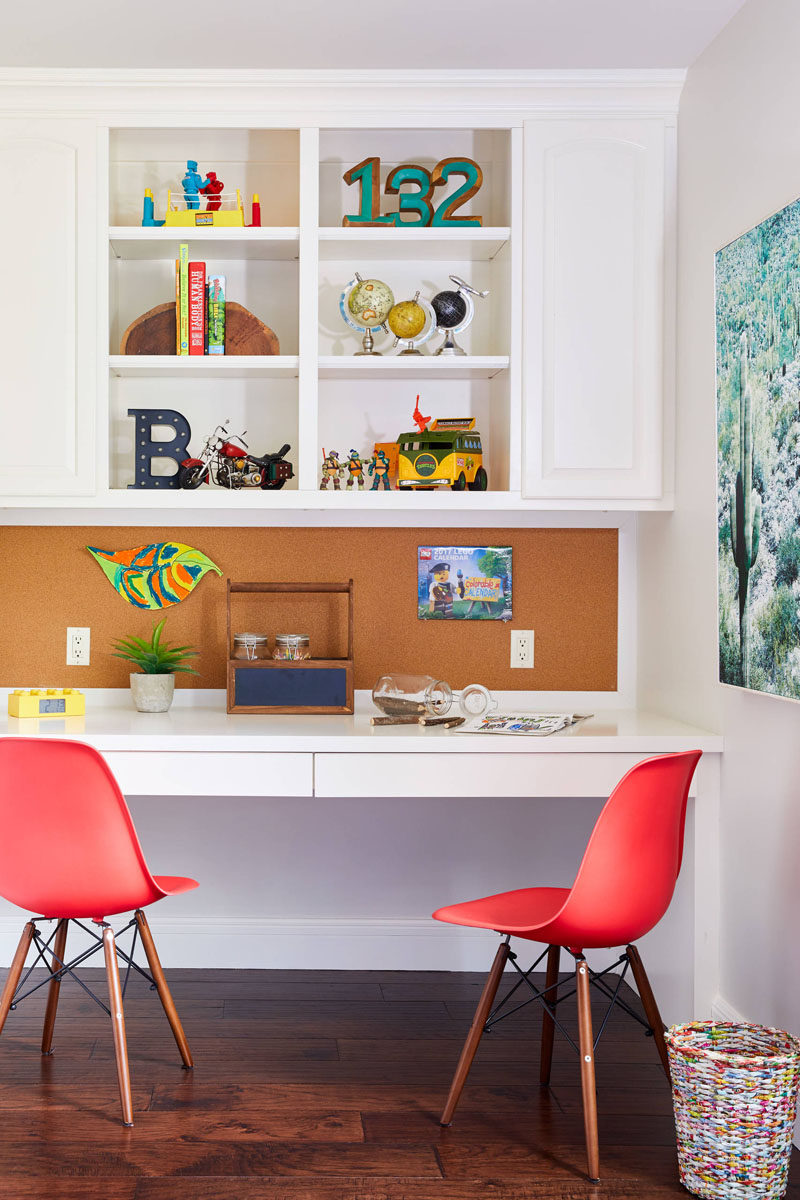 ---
And, because Lego creations need to be displayed once they've been painstakingly assembled, a Lego display wall was made by attaching clear acrylic shelves to a colorfully painted wall.
---