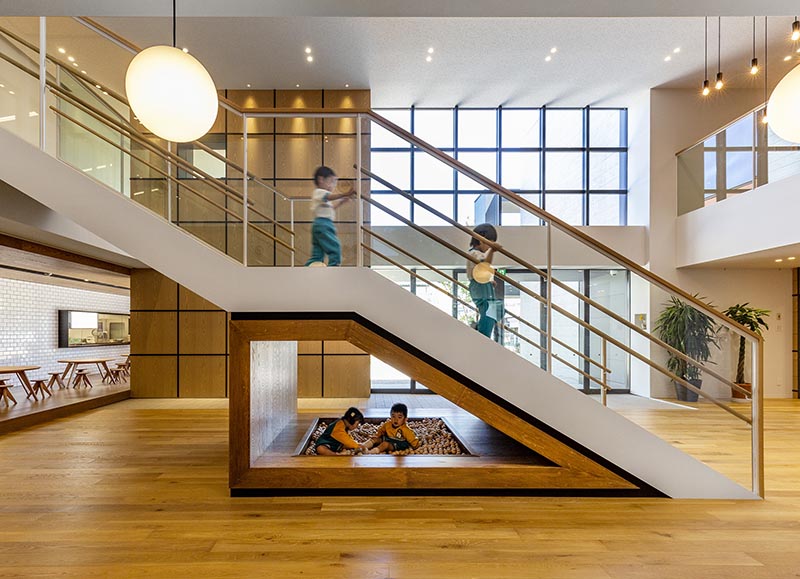 In an Japanese kindergarten designed by HIBINOSEKKEI + Youji no Shiro + KIDS DESIGN LABO, there's a centrally located staircase that has a play area tucked neatly under it.

Located under the lower half of the stairs is a wood-framed area that's home to a small ball pit. Normally this space would be left unused, but the designers created a wood frame that follows the line of the stairs.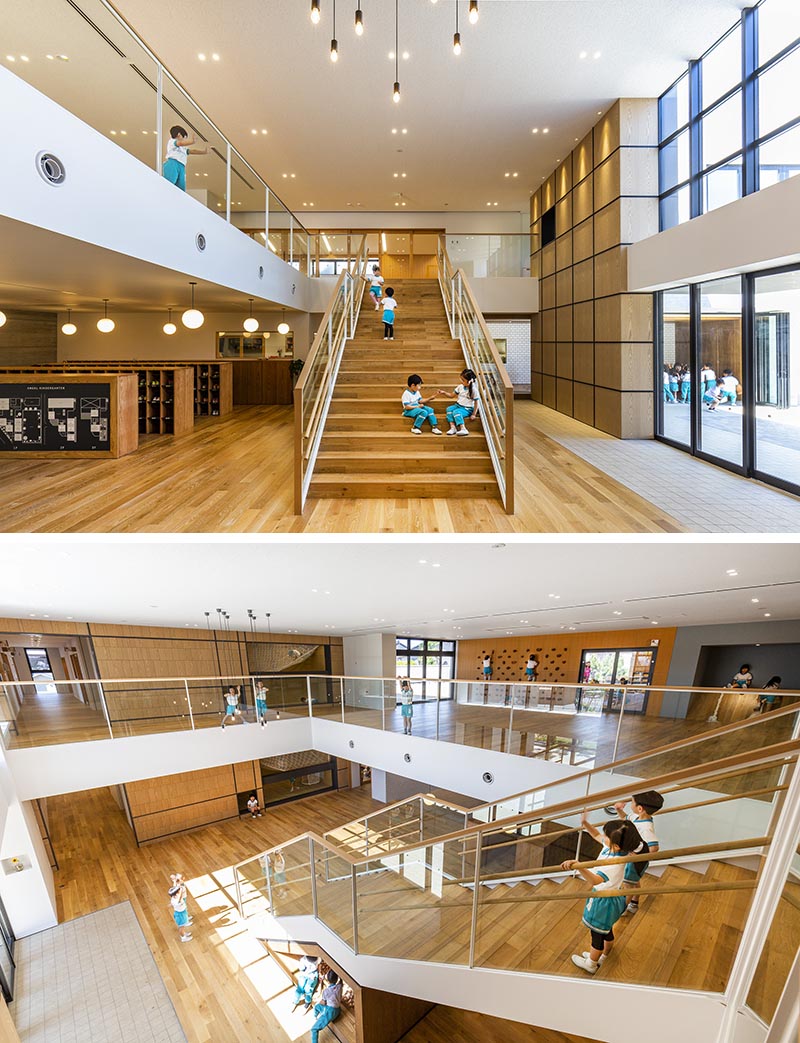 Within the wood frame is a play area featuring a ball pit filled with smooth wood balls that complement the surroundings. The wood surface surrounding the ball pit is also the perfect height for small children to sit and chat.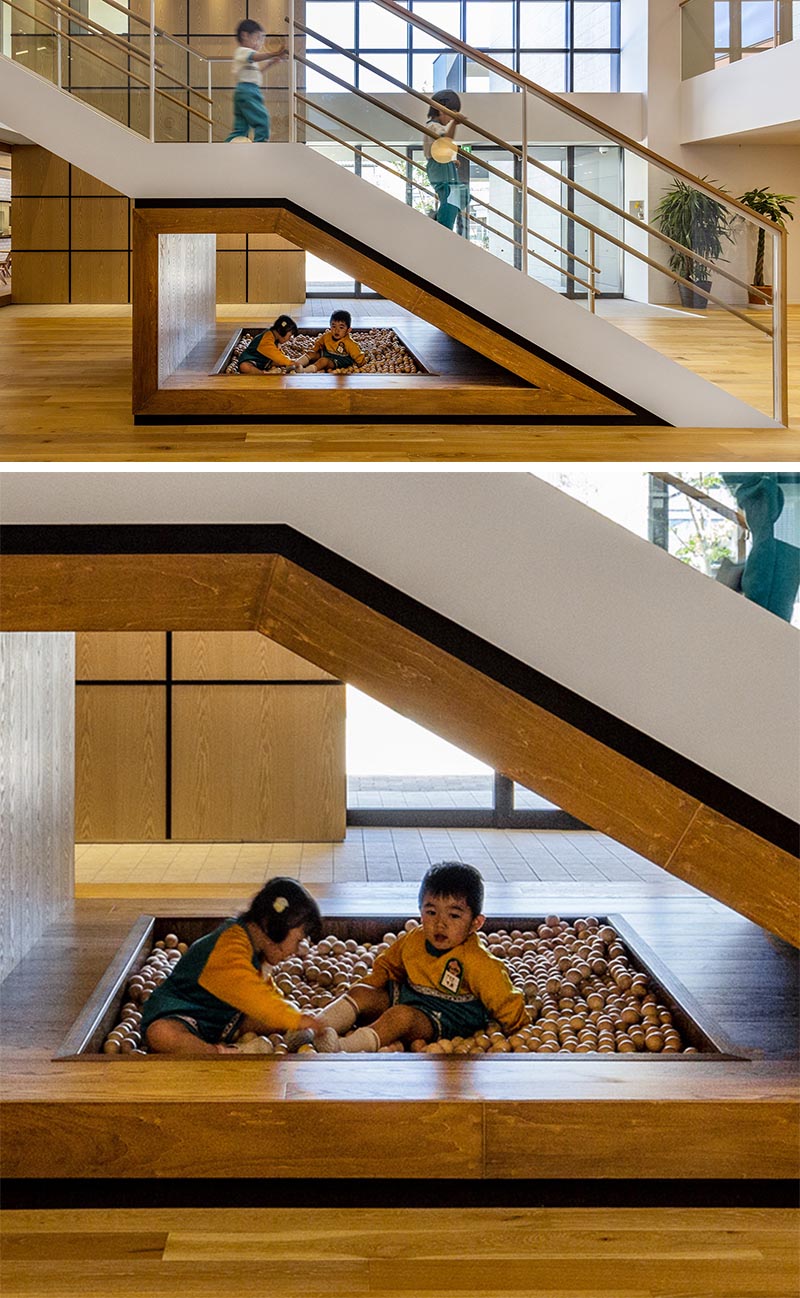 Photography by Toshinari Soga (studio BAUHAUS) | Design: HIBINOSEKKEI + Youji no Shiro + KIDS DESIGN LABO