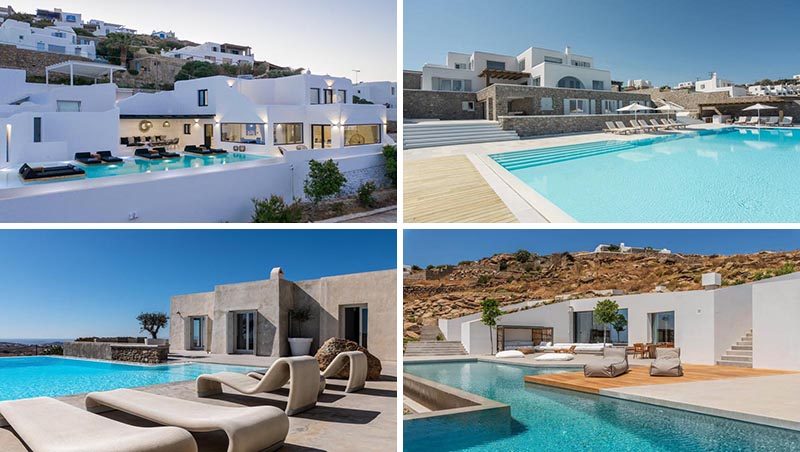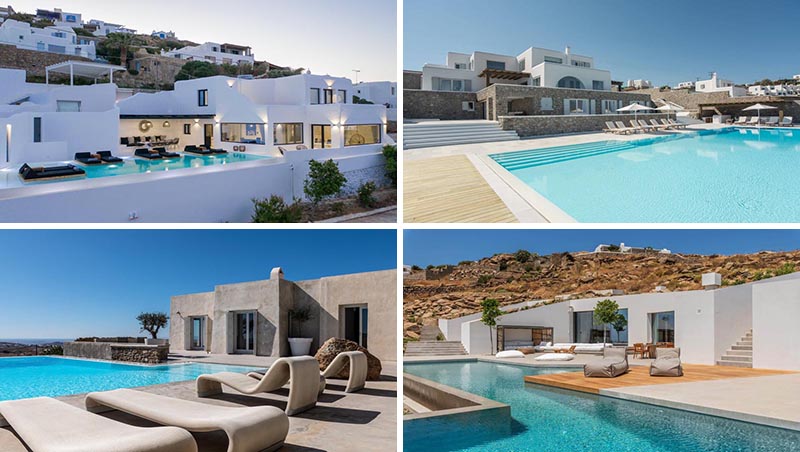 contemporist has partnered with Kinglike Concierge to bring you this editorial feature
Travel company Kinglike Concierge, have recently added four new properties to their portfolio of vacation villas on the island of Mykonos in Greece.

Working directly with the owners of the villas, Kinglike Concierge makes booking a luxurious villa on Mykonos easy as they have over 250 villas to choose from, as well as a private offline portfolio.

Kinglike Concierge focus on the overall experience, and as they have a physical presence on the island, they can help with services like transportation, boat trips, in-house chefs, babysitters, personal trainers, beauty, and massage therapy.
Let's take a closer look at four of their newest villas…
---
Villa Atelier
Featuring elements from traditional Cycladic architecture, Villa Atelier provides unobstructed views of the Mykonos coastline and the Aegean Sea. The 5 bedroom villa is divided into two levels, with modern amenities and facilities like an infinity pool, spacious living rooms, stylish en-suite bedrooms, private balconies with seating areas, a fully equipped kitchen, as well as built-in loungers and outdoor dining spaces.

To learn more or to book a stay visit > Villa Atelier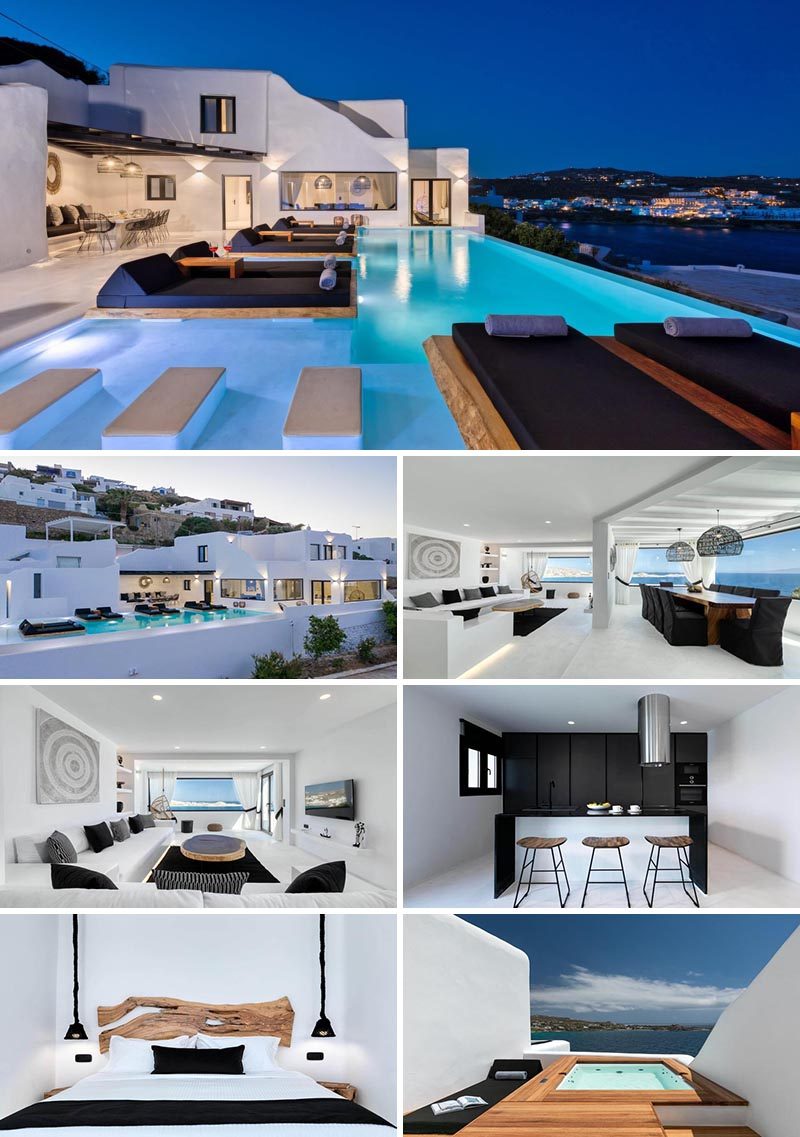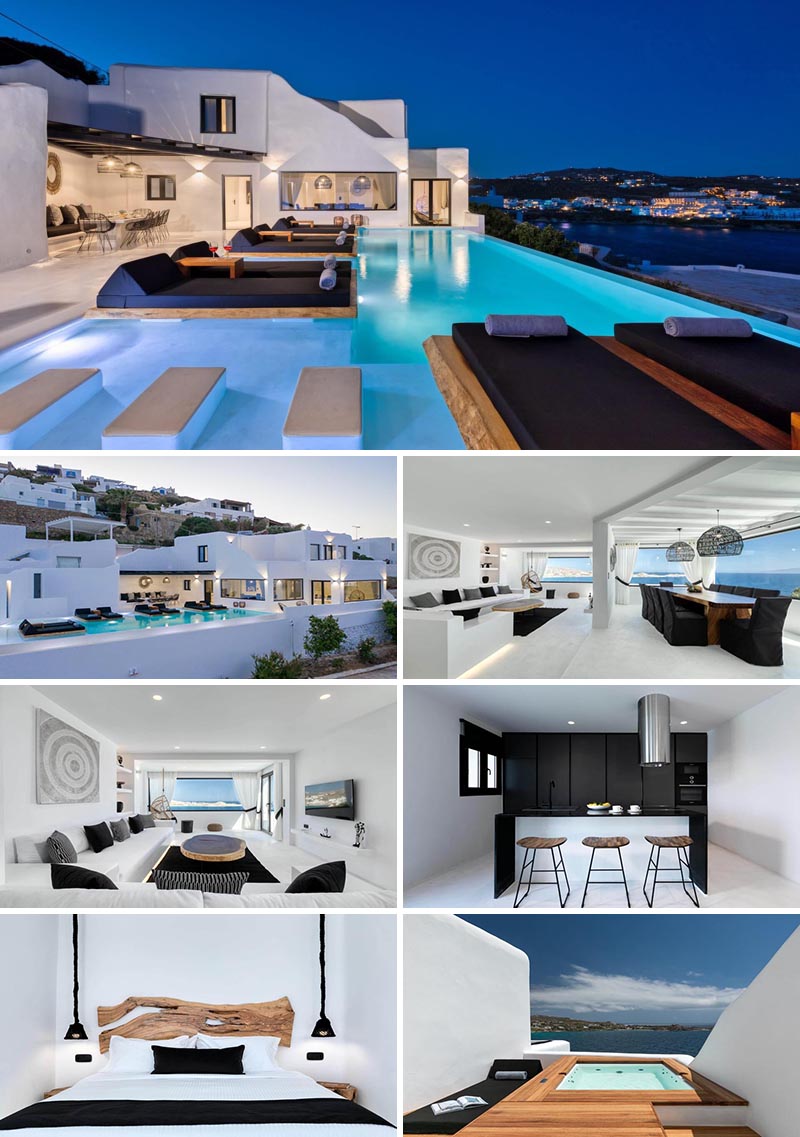 ---
Villa Bellavista
Located in the area of Agios Lazaros, Villa Bellavista is a 10-bedroom Cycladic property that exudes elegance and style with elements from traditional Greek architecture. With ample space over five levels, the villa has been specifically designed to meet the needs for privacy of up to 20 guests. All bedrooms are equipped with lavish en-suite bathrooms, while those of the entrance floor and upper level have their own private terraces that offer panoramic views of the Aegean Sea. Outside, there's a heated infinity pool, multiple lounge areas, a fully equipped pool bar, outdoor kitchen, and a heated Jacuzzi.
To learn more or to book a stay visit > Villa Bellavista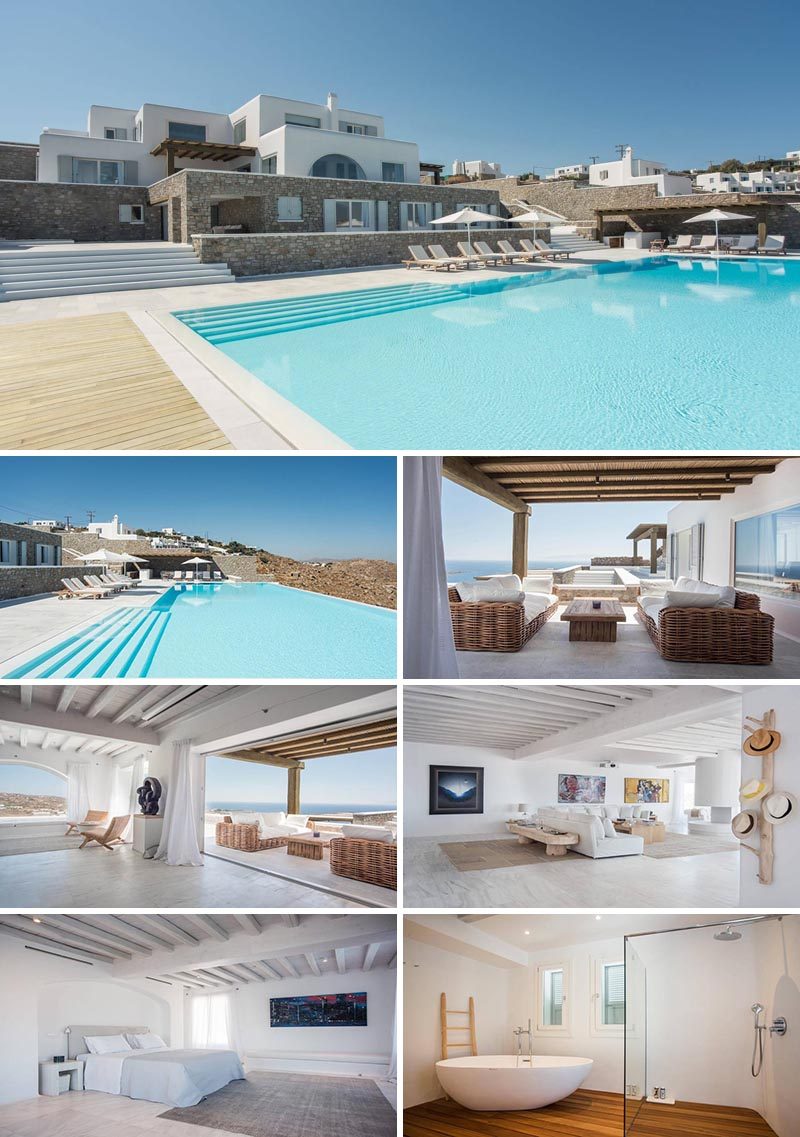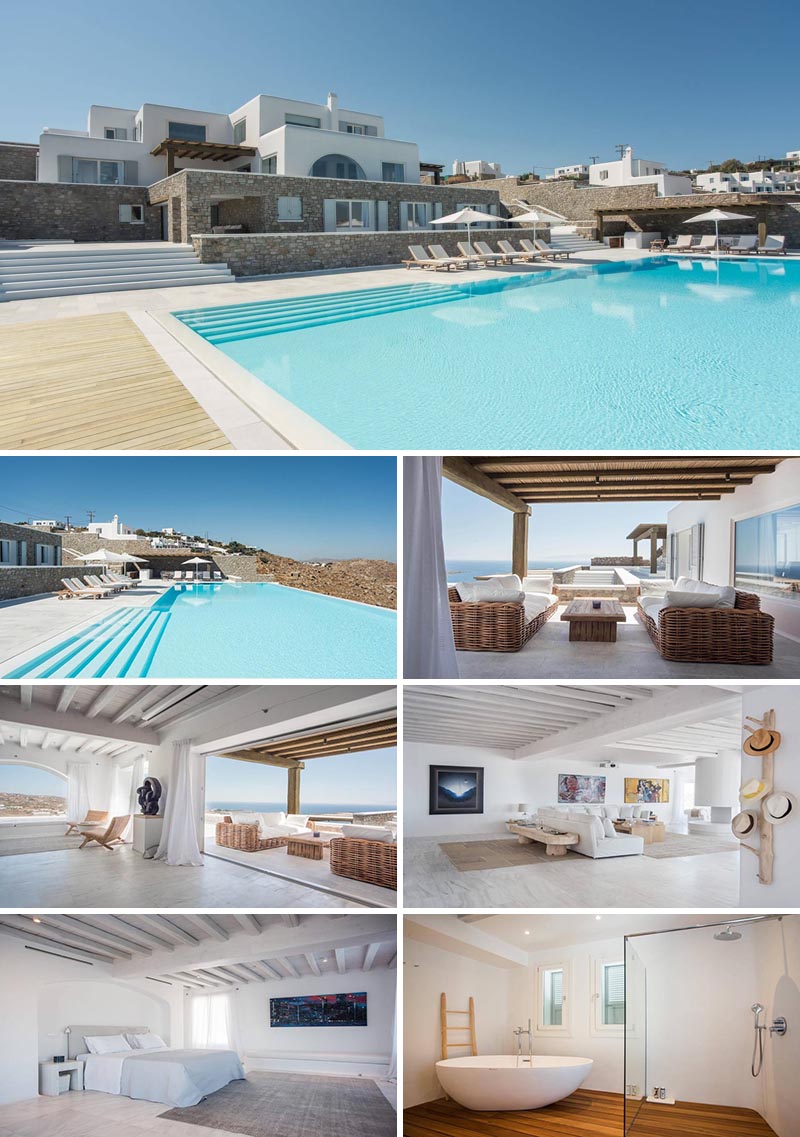 ---
Villa Blendy
With over 3000 square feet of space located in the area of Kounoupas, Villa Blendy boasts 5 bedrooms and a swimming pool with sweeping views of the island, as well as covered outdoor lounge and dining areas. Inside the villa, there are minimal furnishings with contemporary artwork, a fireplace that can be enjoyed from both the living room and dining room, a fully equipped kitchen, a gym, as well as bedroom with ensuite bathrooms that have windows which perfectly frame the views.

To learn more or to book a stay visit > Villa Blendy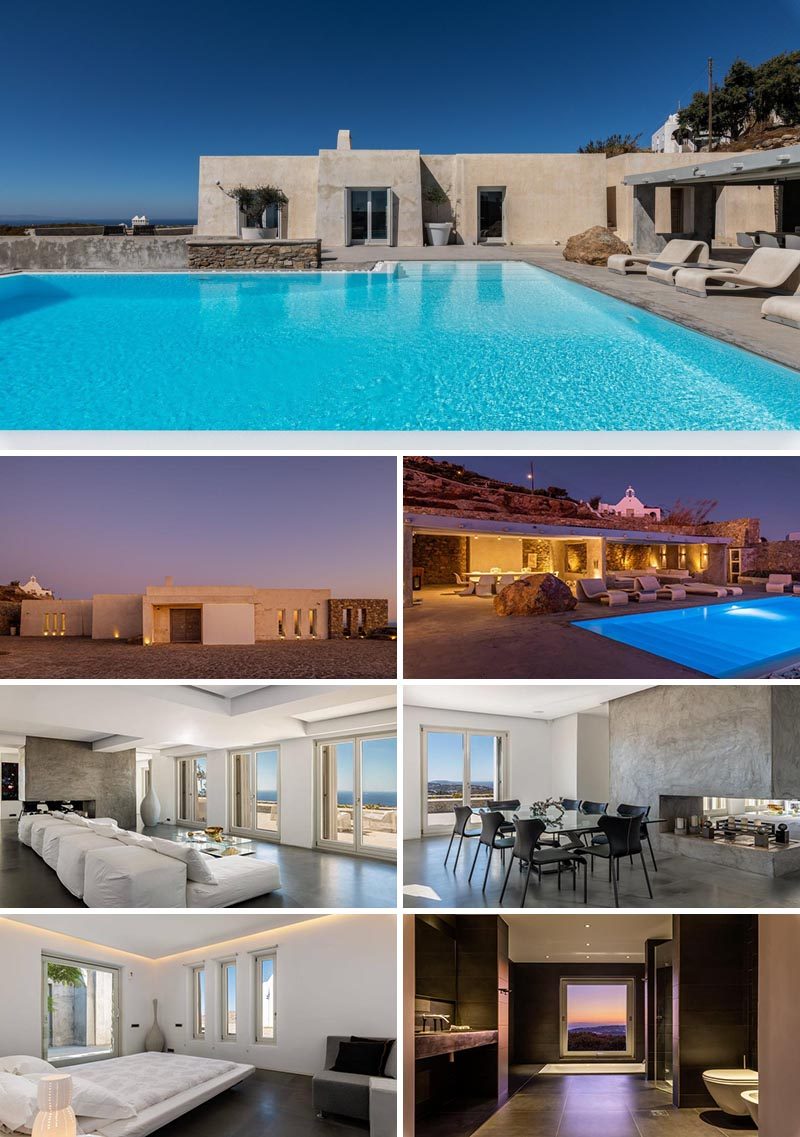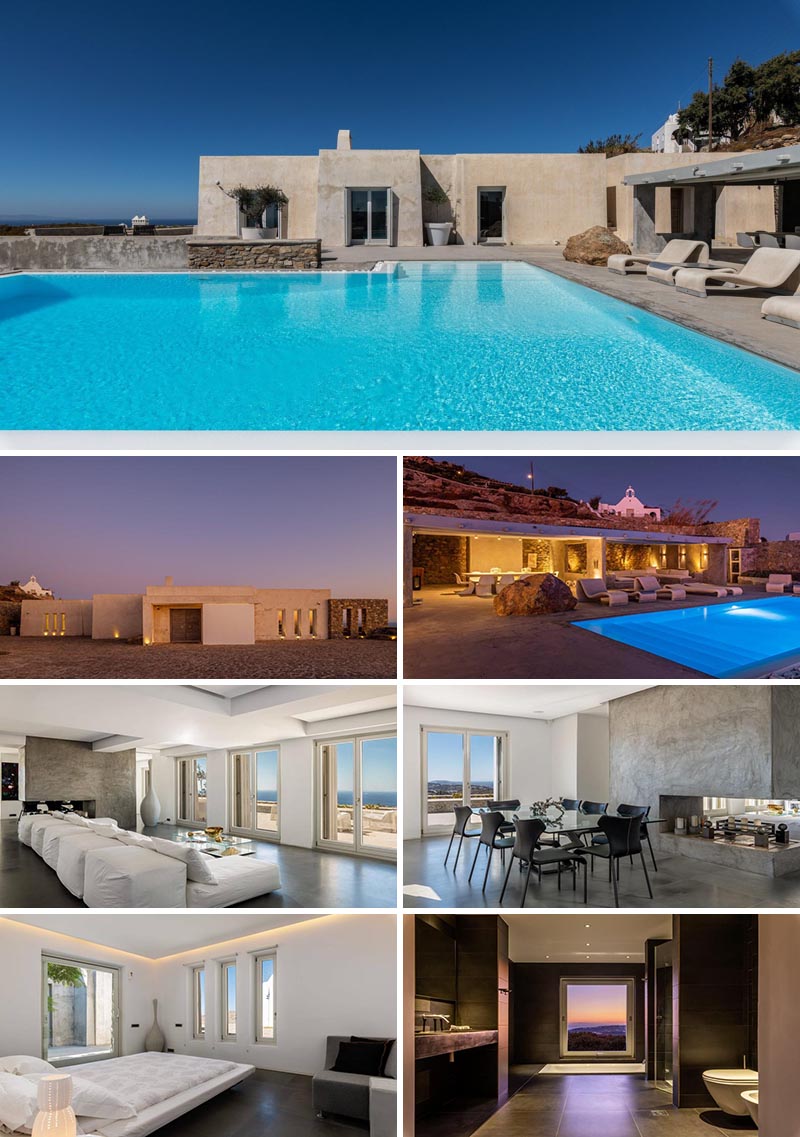 ---
Villa Groovy
Occupying a privileged spot on a hillside overlooking the Aegean Sea, Villa Groovy has a relaxing vibe with subtle details of traditional Cycladic architecture, such as the cubic-shaped construction and the whitewashed walls. Able to accommodate 12 guests, the villa has a plethora of modern amenities including a private indoor gym, a fully equipped kitchen, a home theatre, a cellar with local wines, a built-in outdoor BBQ, as well as an infinity pool that provides sunset views. The villa also has multiple indoor and outdoor dining and lounge areas, and bedroom's with natural elements like woven lighting and wood furniture.

To learn more or to book a stay visit > Villa Groovy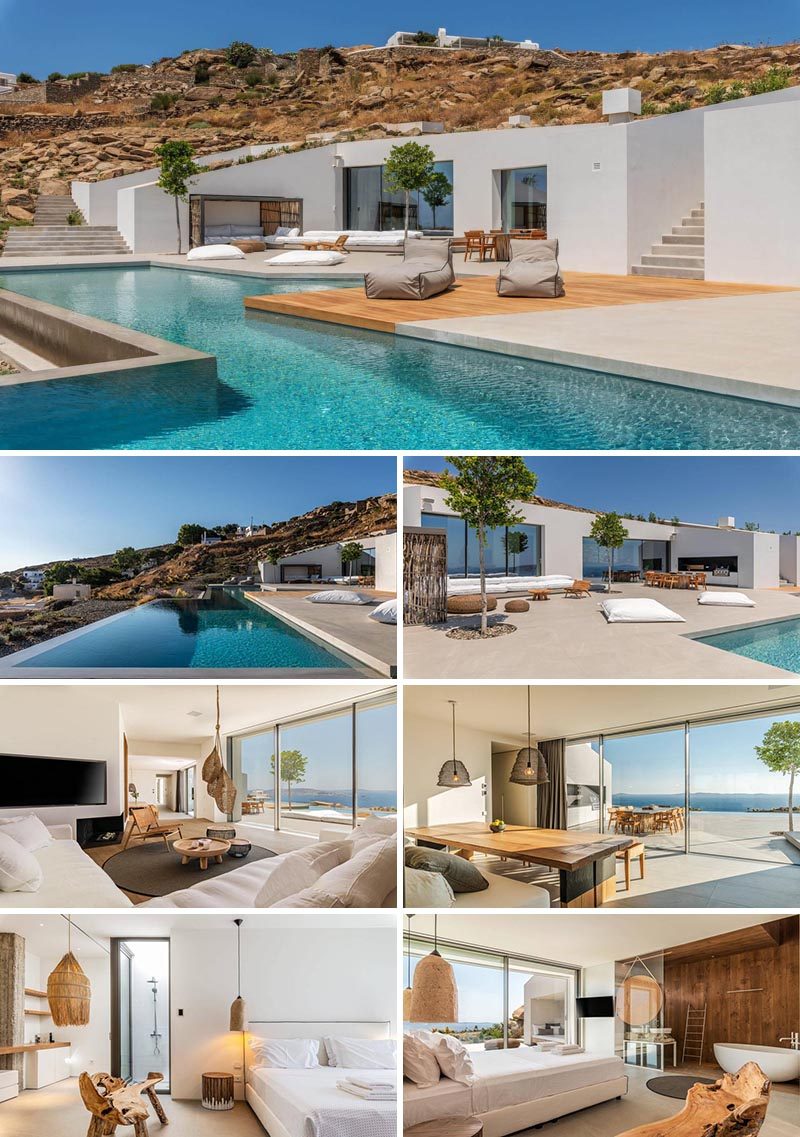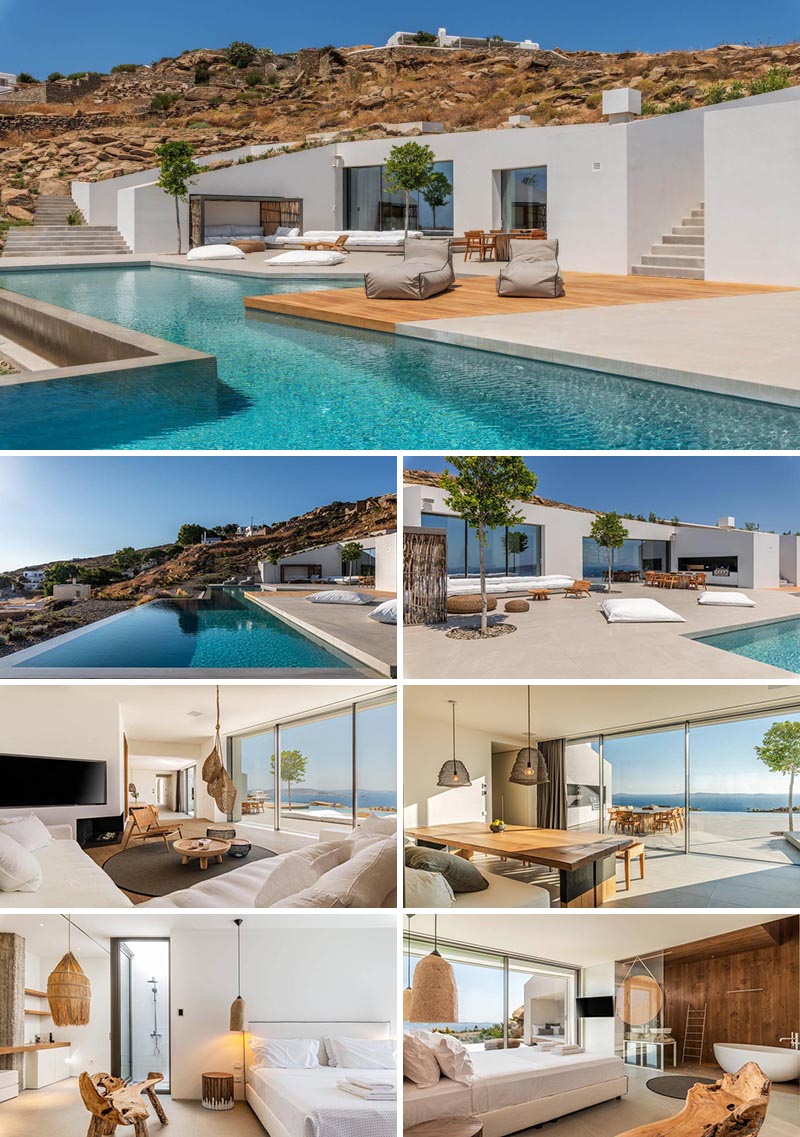 ---
With more than 100 positive reviews from previous guests, Kinglike Concierge creates full-service vacations that include complementary services with each booking, like daily housekeeping, linen and towel changes twice per week, airport picks up, check-in and check-out assistance, 24/7 guest support, villa pre-stocking service, and VIP reservations.

You can learn more about the services offered – here.
---
contemporist has partnered with Kinglike Concierge to bring you this editorial feature