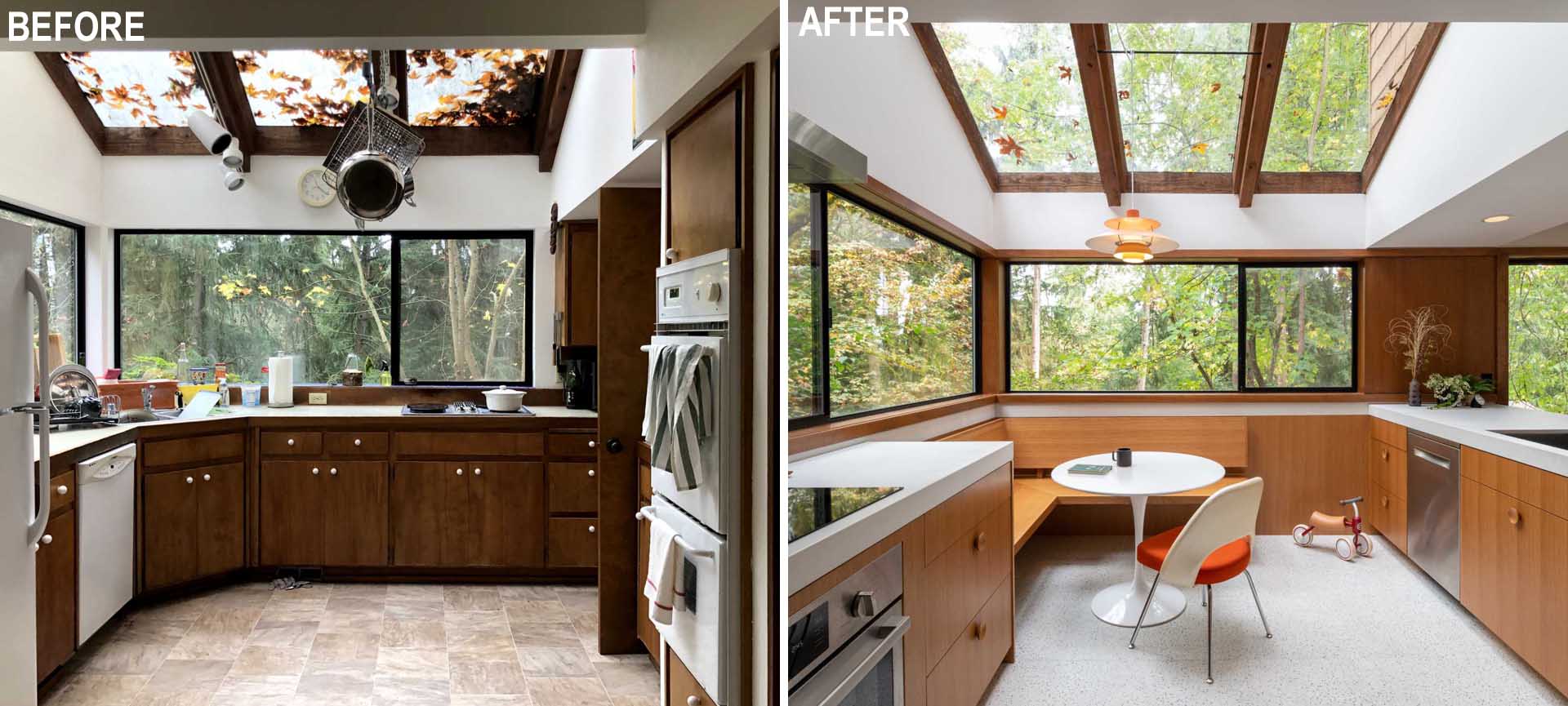 SHED Architecture & Design has shared their latest project, the contemporary interior remodel of a 1970s home on Seattle's Mercer Island that was originally designed by William Rutledge.
The house met the functional needs of its new owners but did not quite suit their contemporary taste.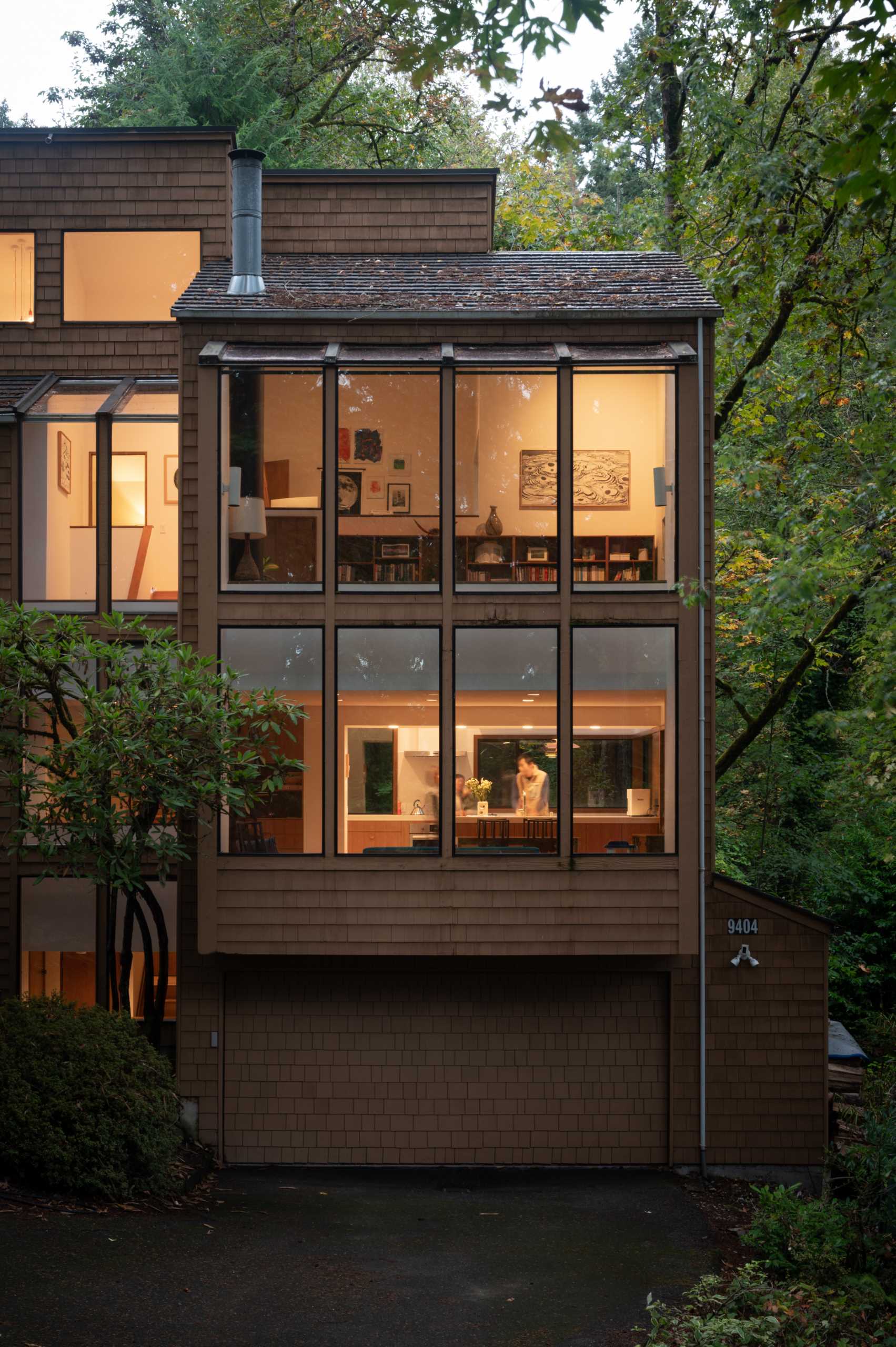 Featuring original details including split levels, high ceilings, and integrated skylights, and the owners knew it only needed a gentle nudge to achieve their desired aesthetic.
Here's what the dining area looked like before the remodel, with dark wood trim and doors.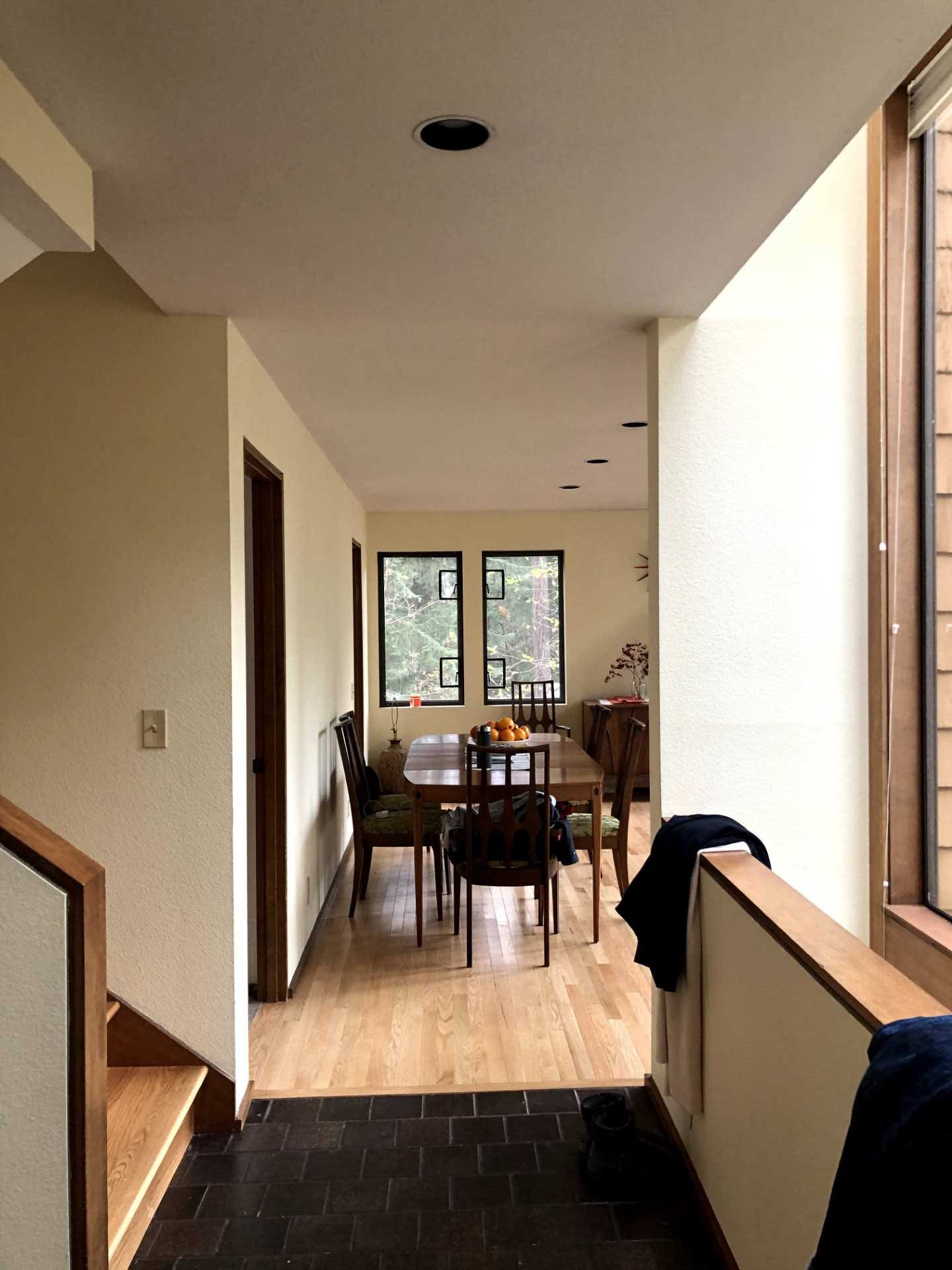 The new dining area was moved further into the room, while the wall on the left was removed and is now open to the kitchen. There's also a new built-in wood cabinet, drawers, and shelving unit that sits flush with the wall.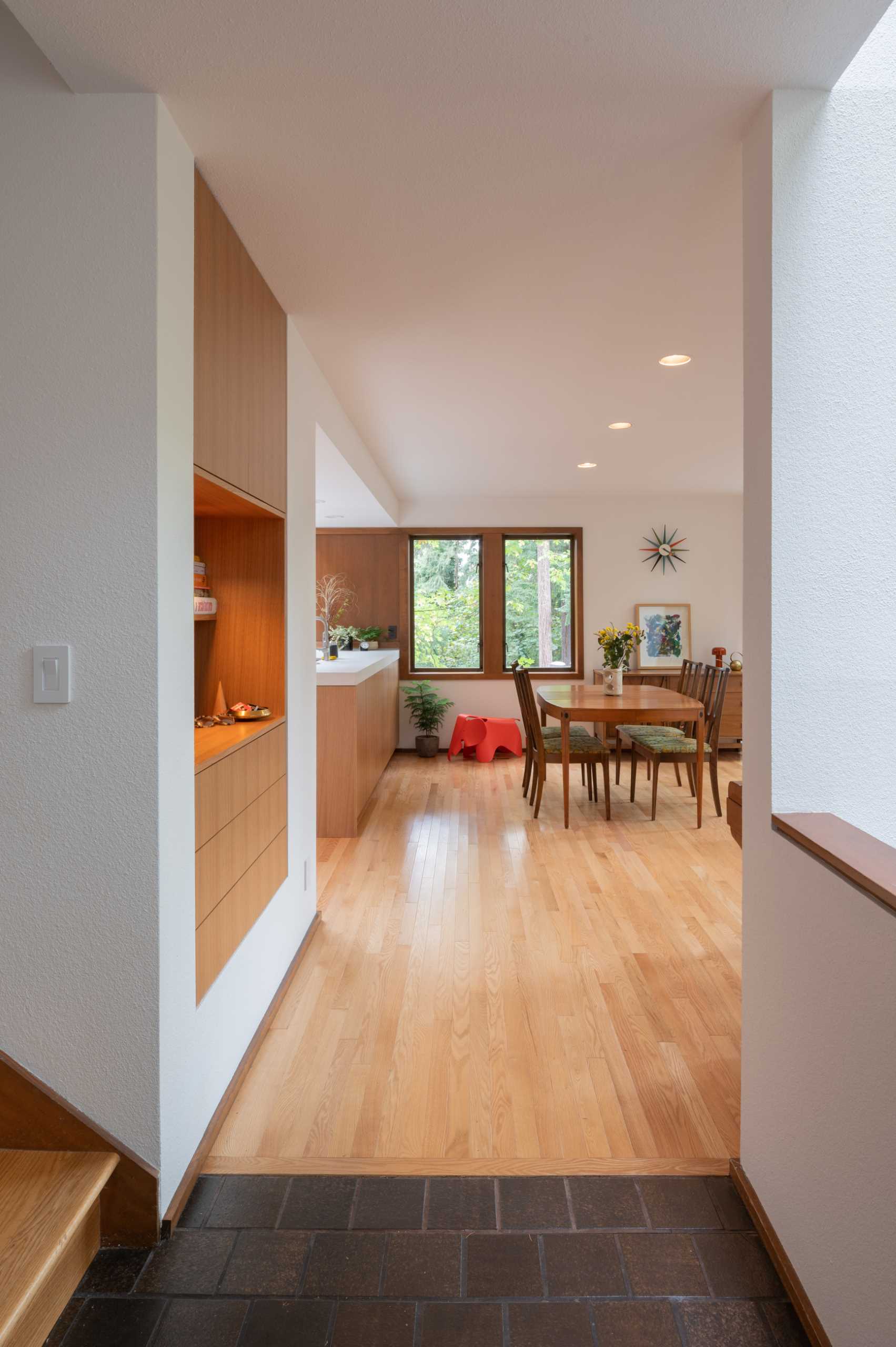 The previous kitchen wrapped around the corner and included dark wood cabinets and a separate corner area that was used as a breakfast nook.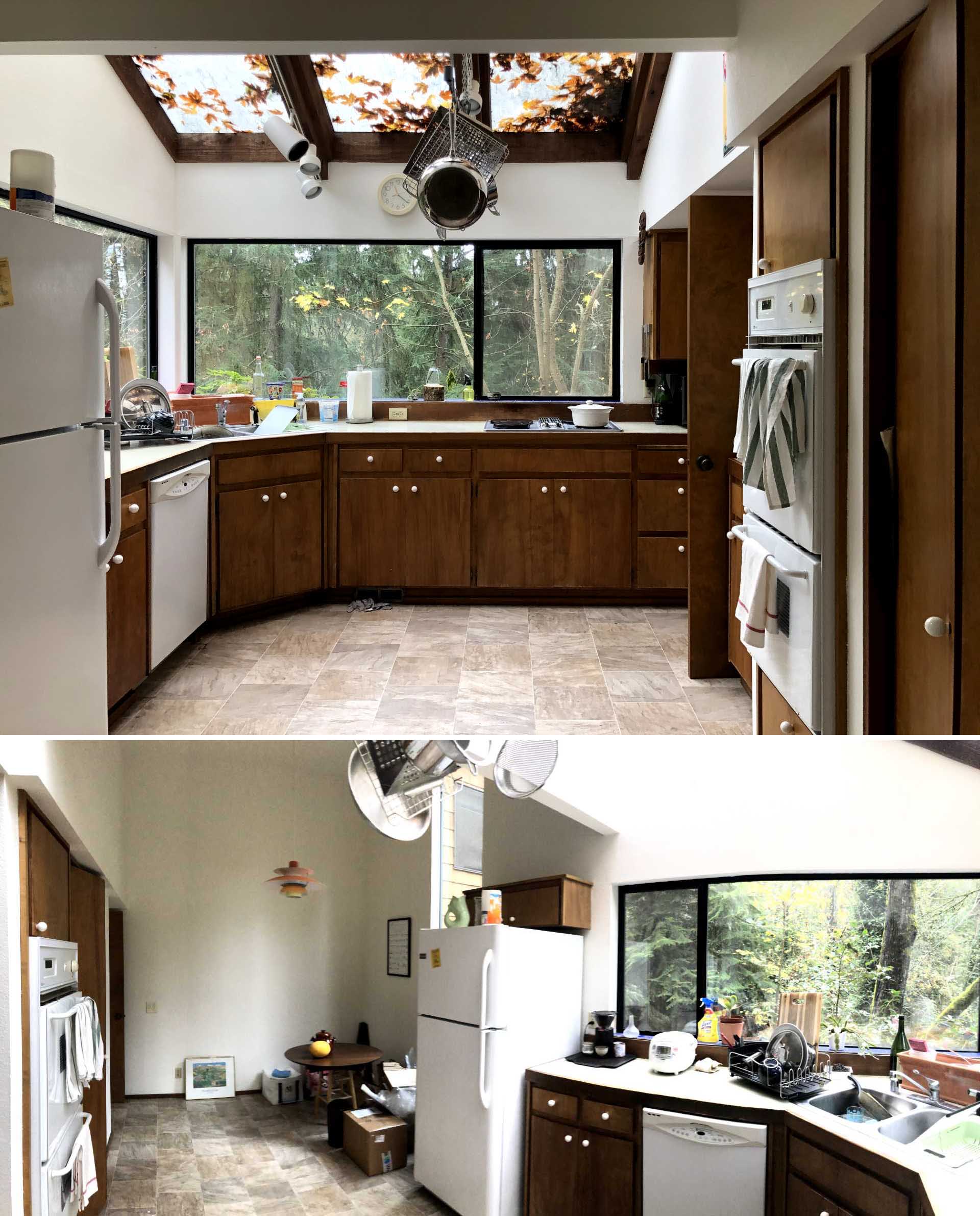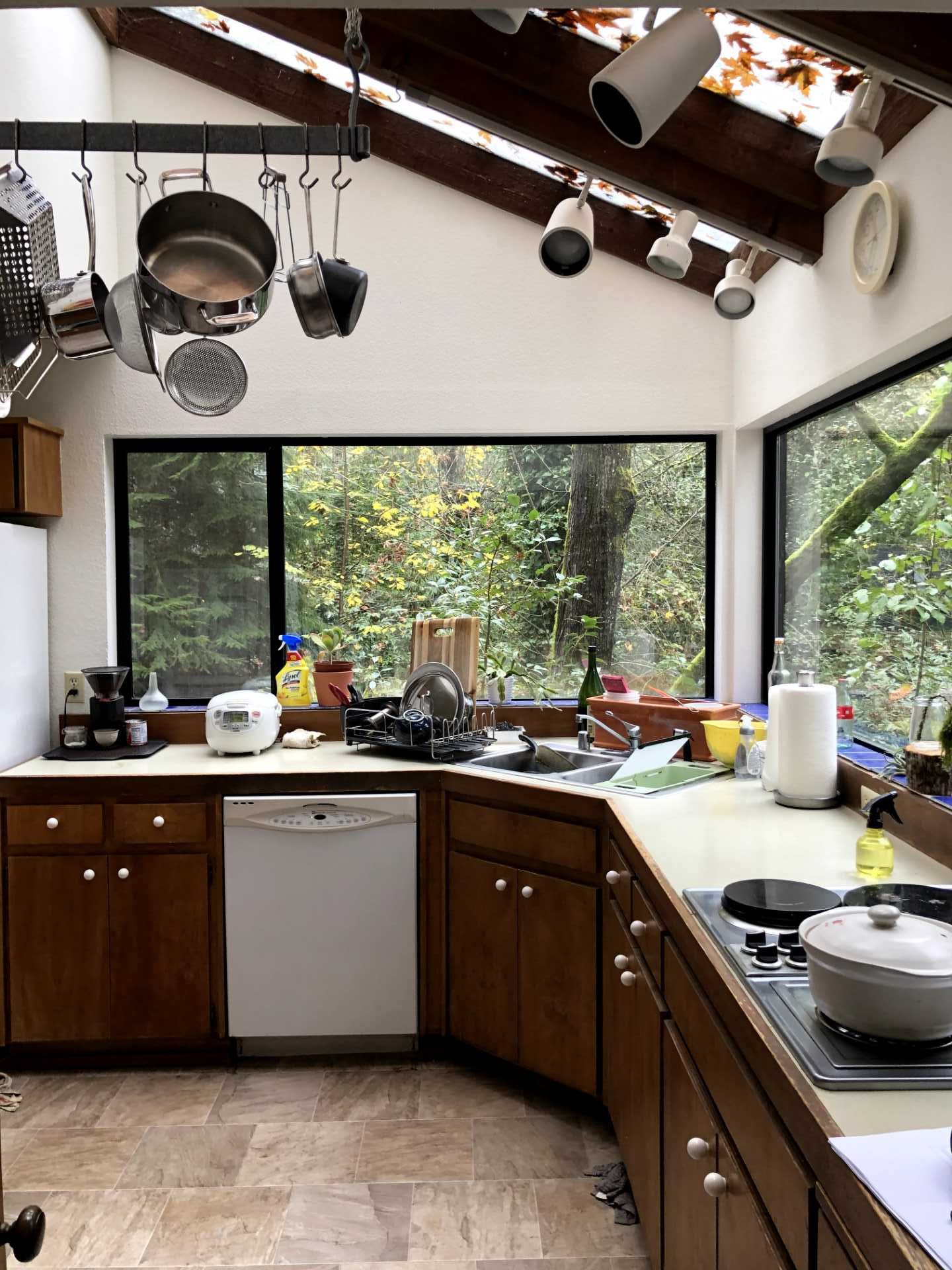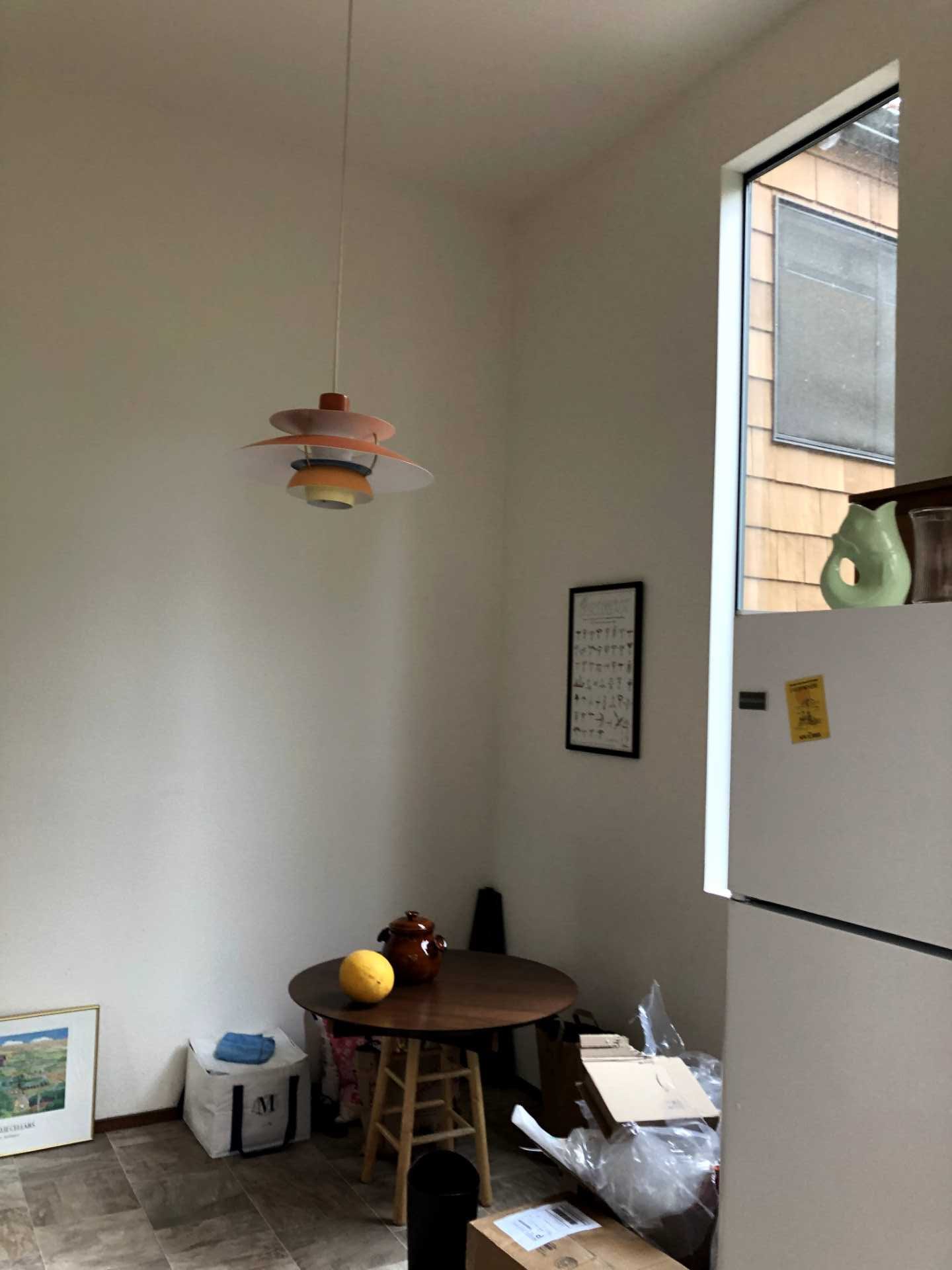 The new kitchen, which can be seen from the dining area, is large and open. The new custom breakfast nook was relocated to be under the skylight and next to the corner windows to take advantage of the forest views.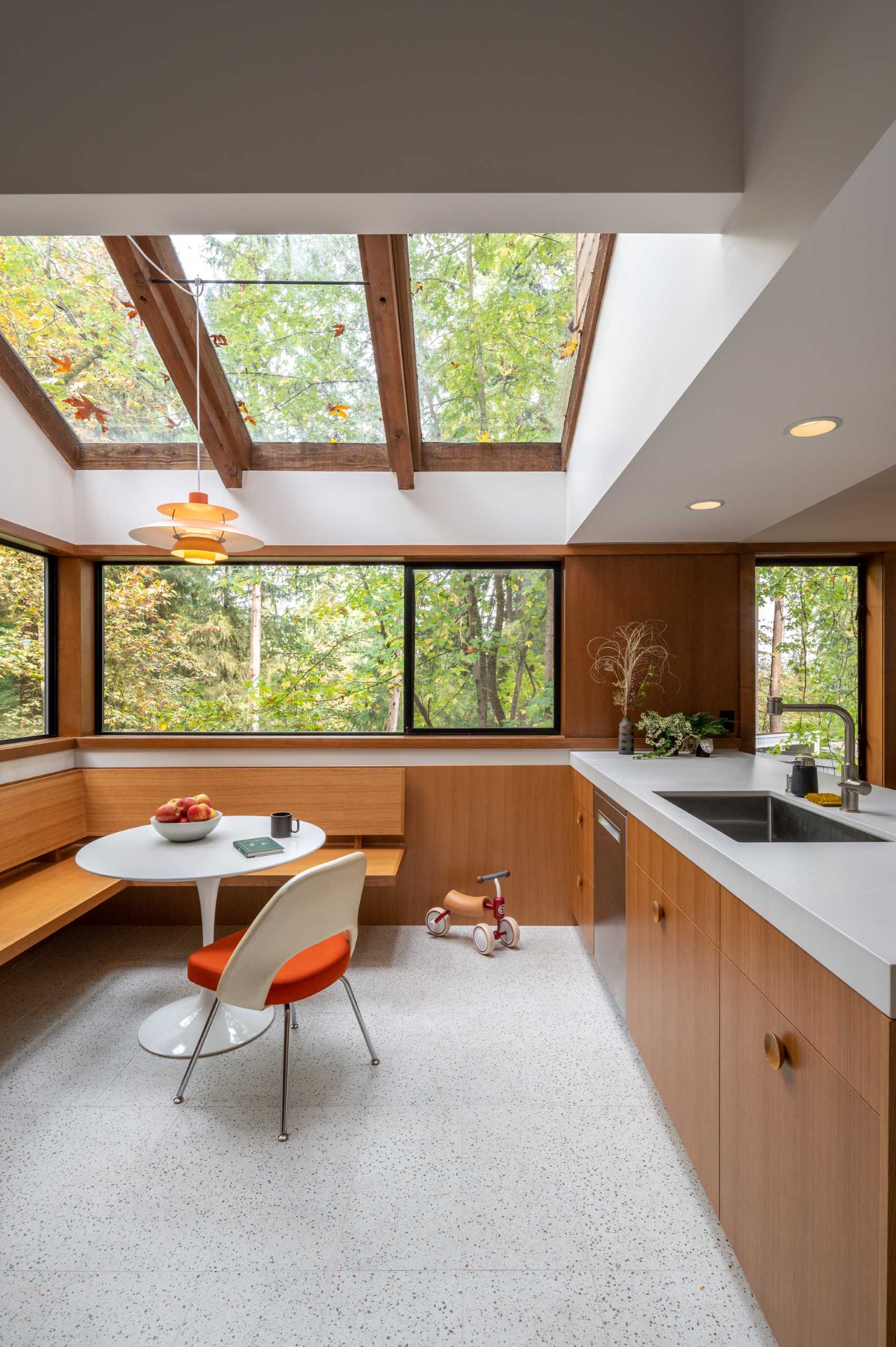 The space that previously housed the old breakfast nook was replaced with a longer countertop that lines the wall and corner, while wood shelving breaks up the white wall and matches the nearby cabinets and drawers.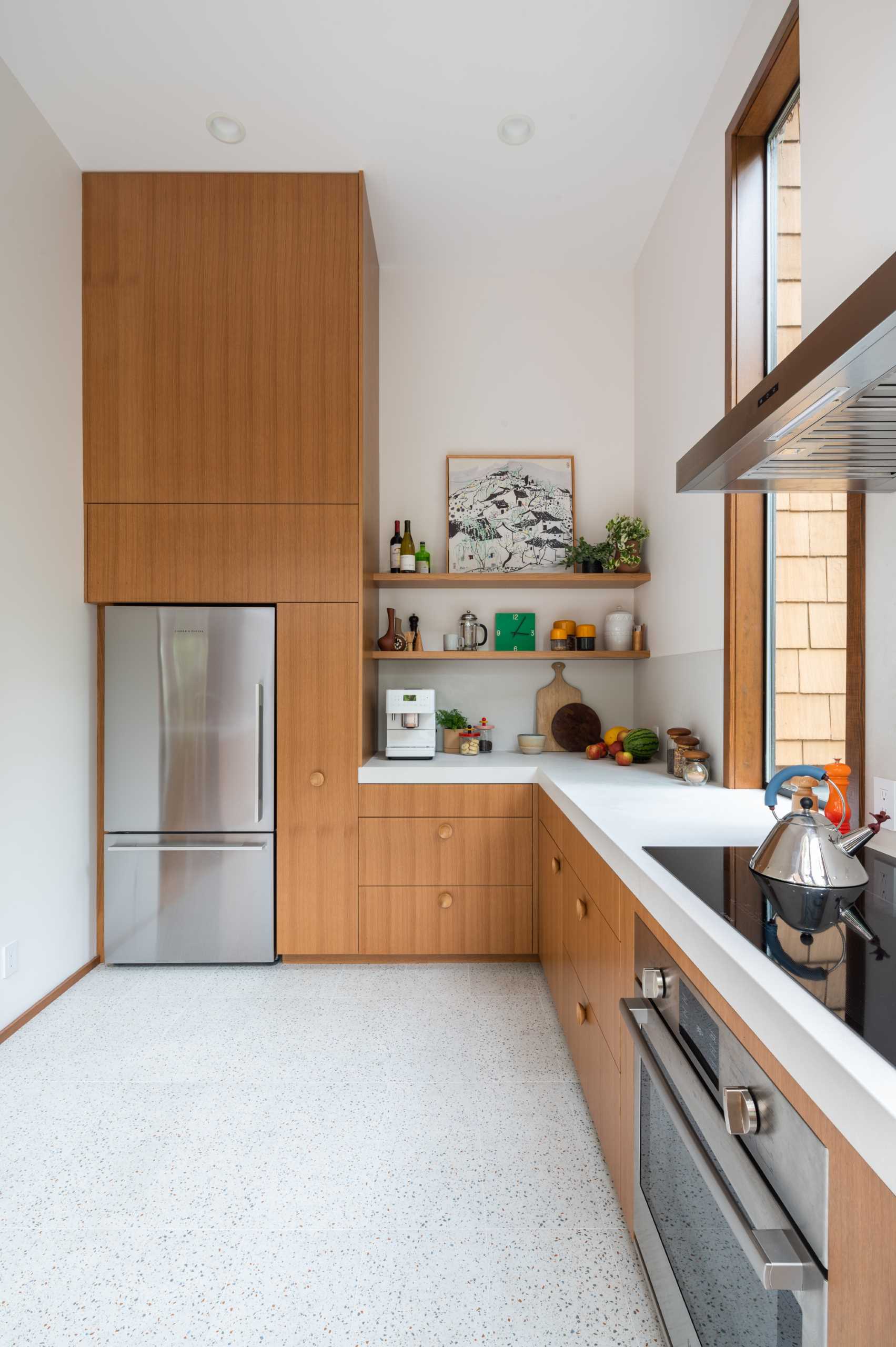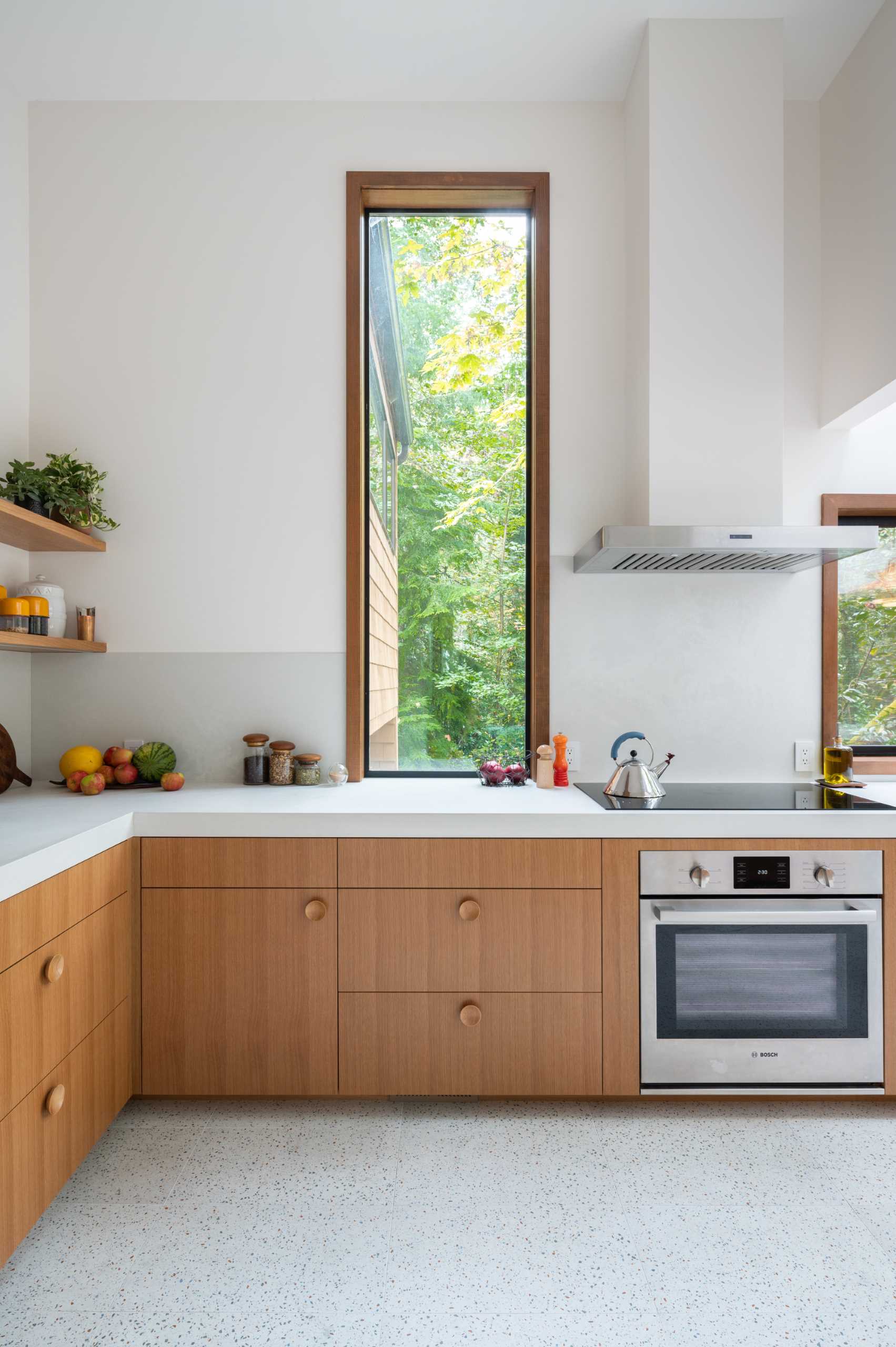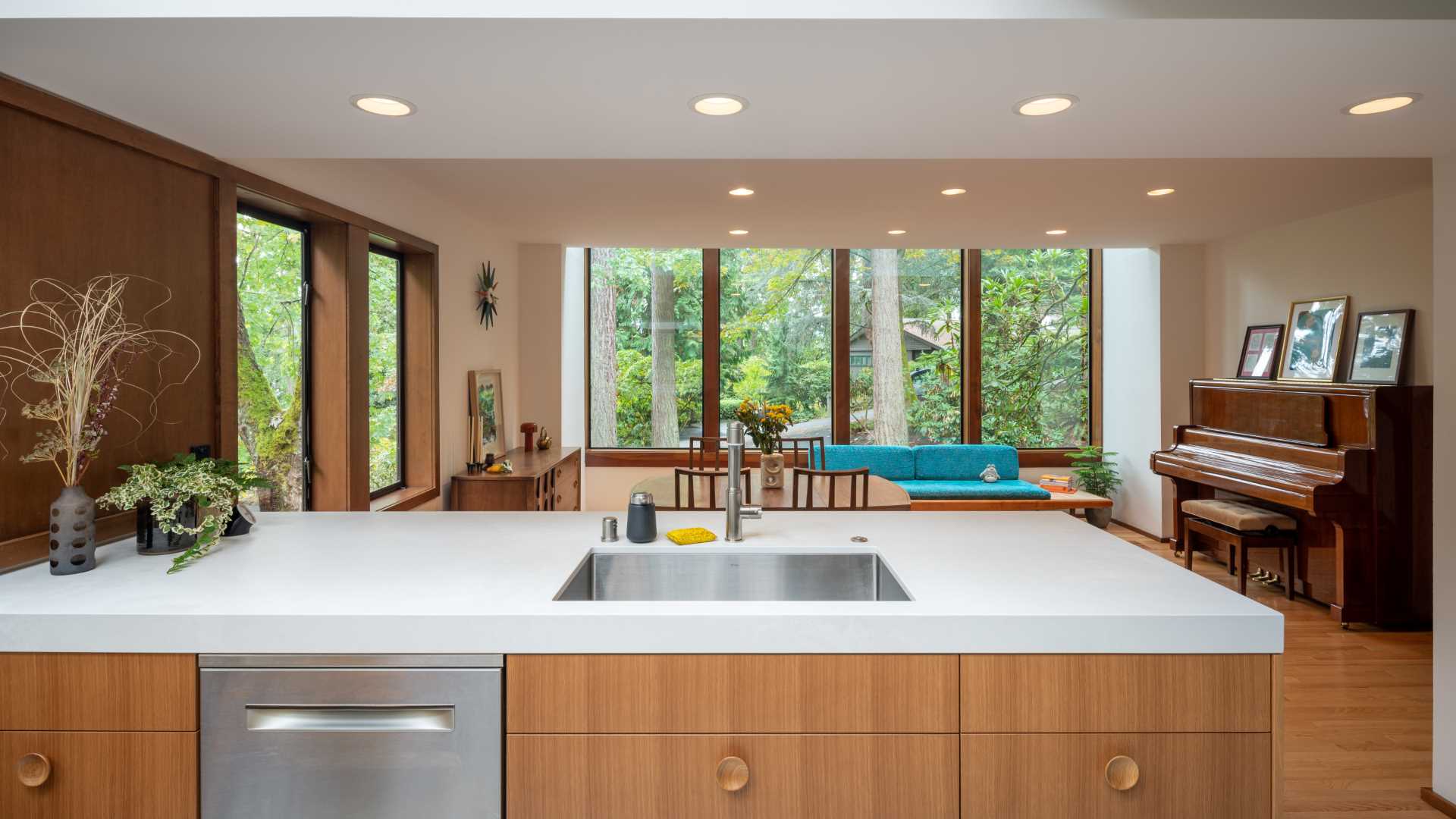 The updated bedroom includes floating bedside tables and has a view of the new en-suite bathroom.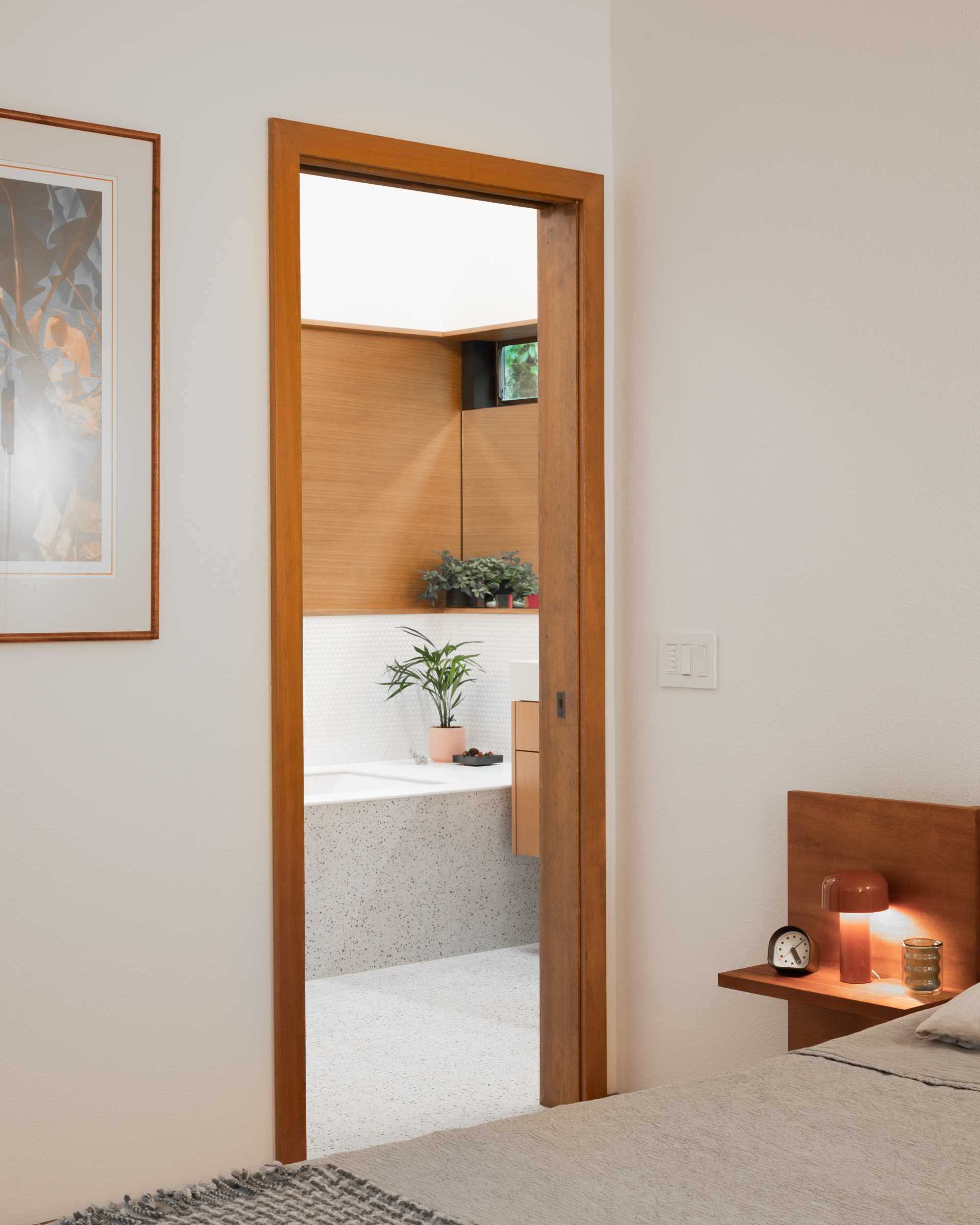 The original bathroom has dark vanity cabinets, white tiles in the shower, and a partial wall dividing the toilet from the rest of the bathroom.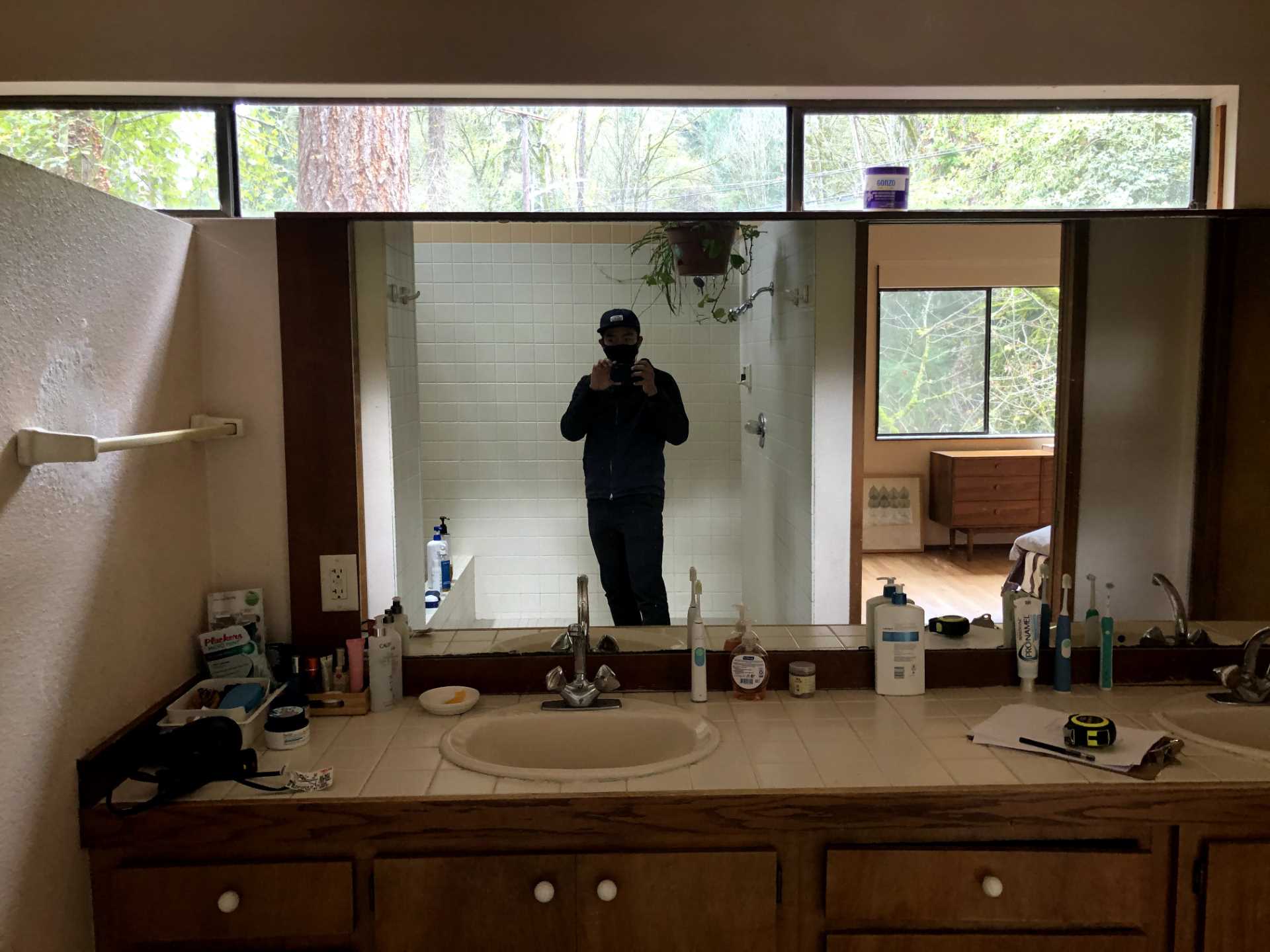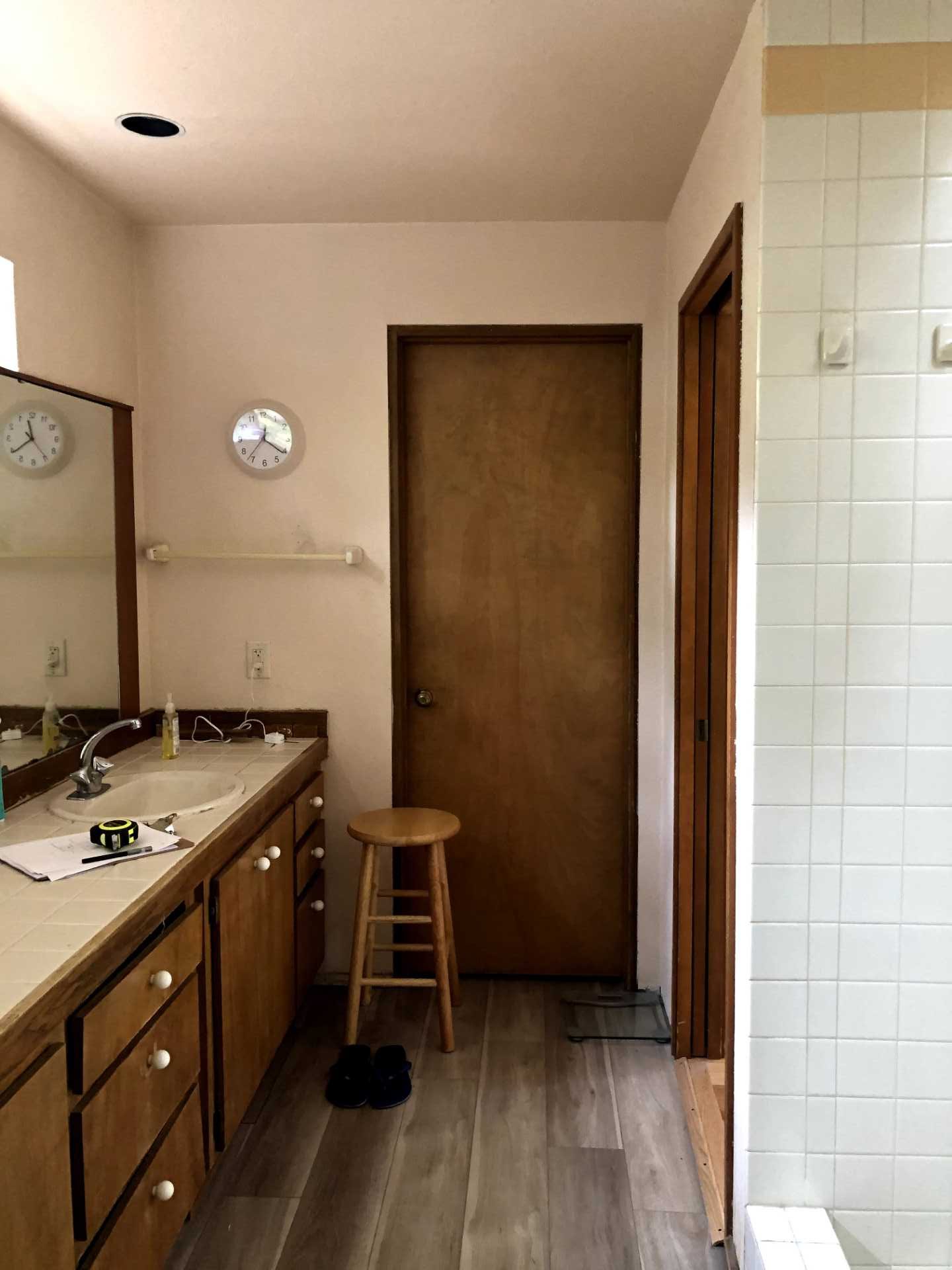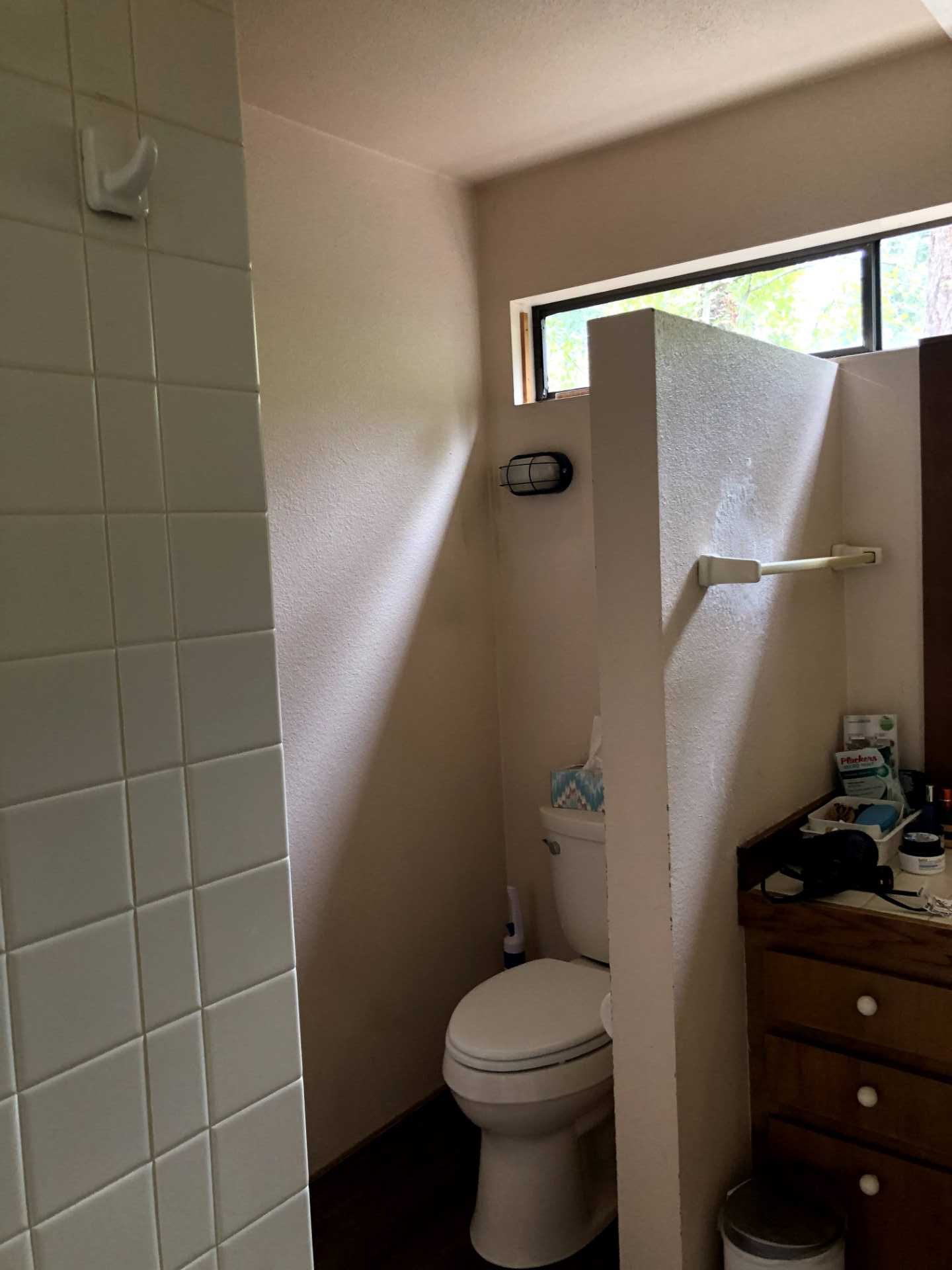 The updated bathroom is much brighter and open. The toilet was moved to be on the opposite side of the floating double vanity, while a new bath has been built into the space, and the updated shower includes walls lined with white penny tiles. A wrap-around wood wall detail surrounds the window and a large horizontal mirror.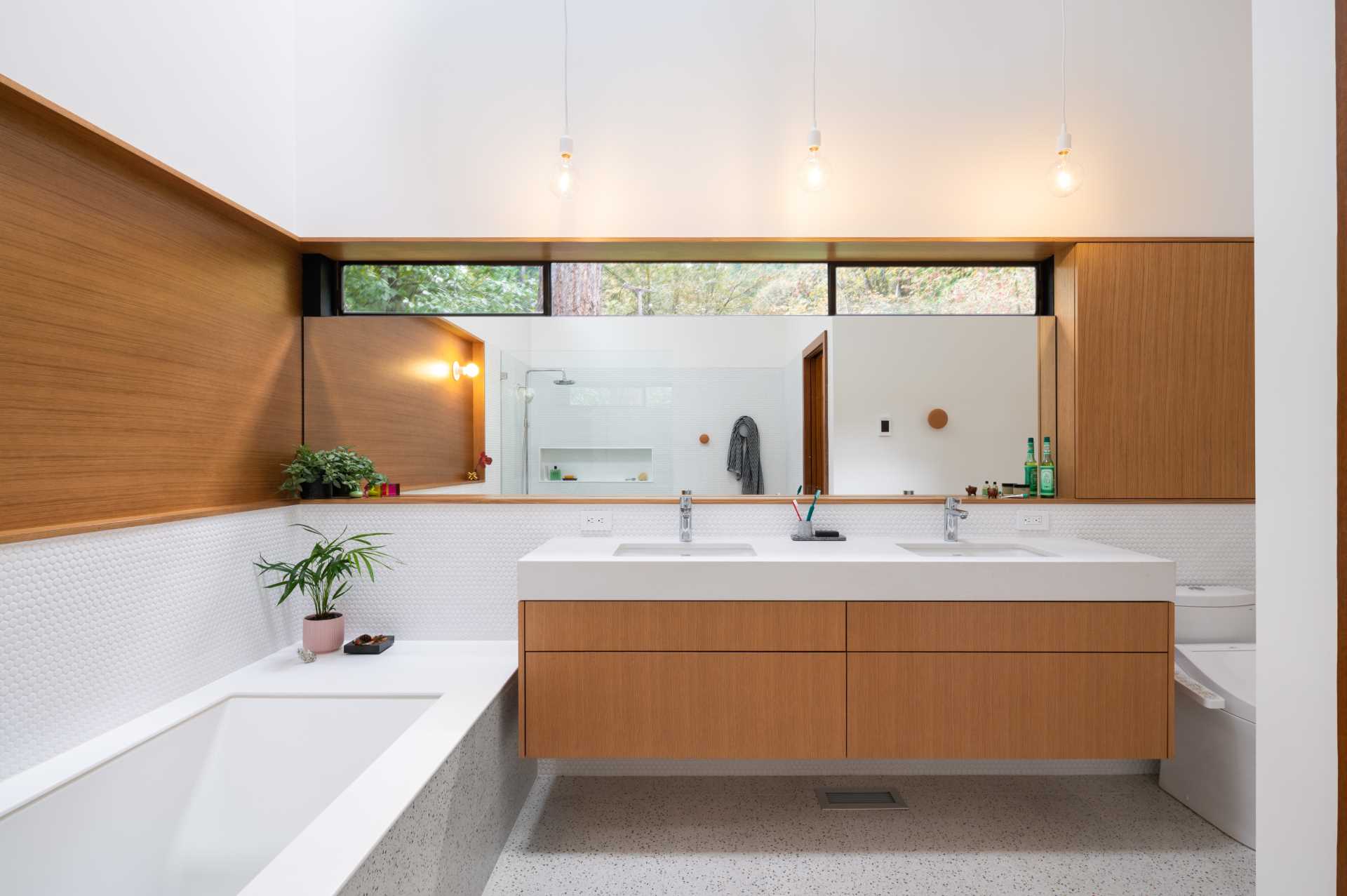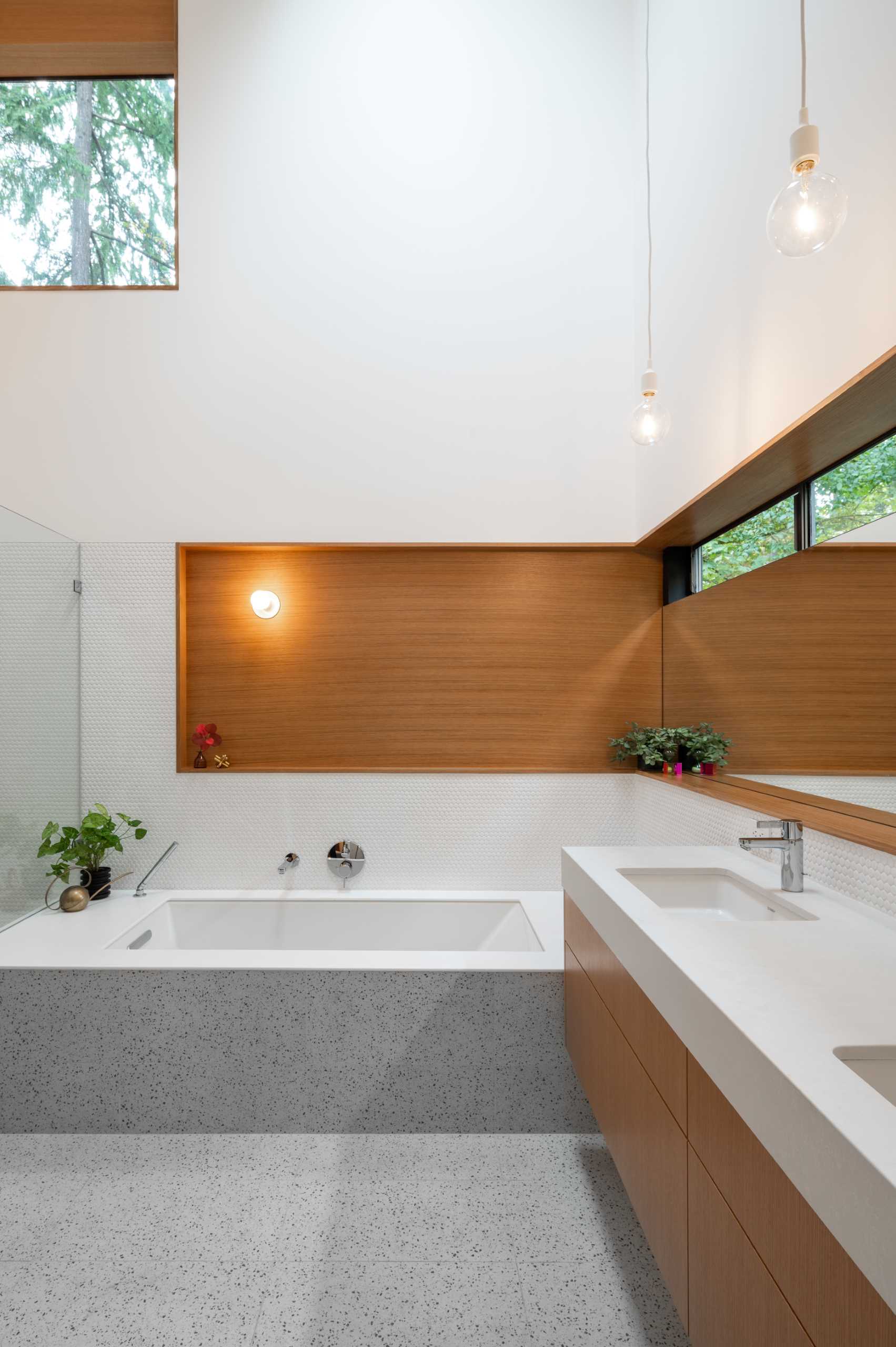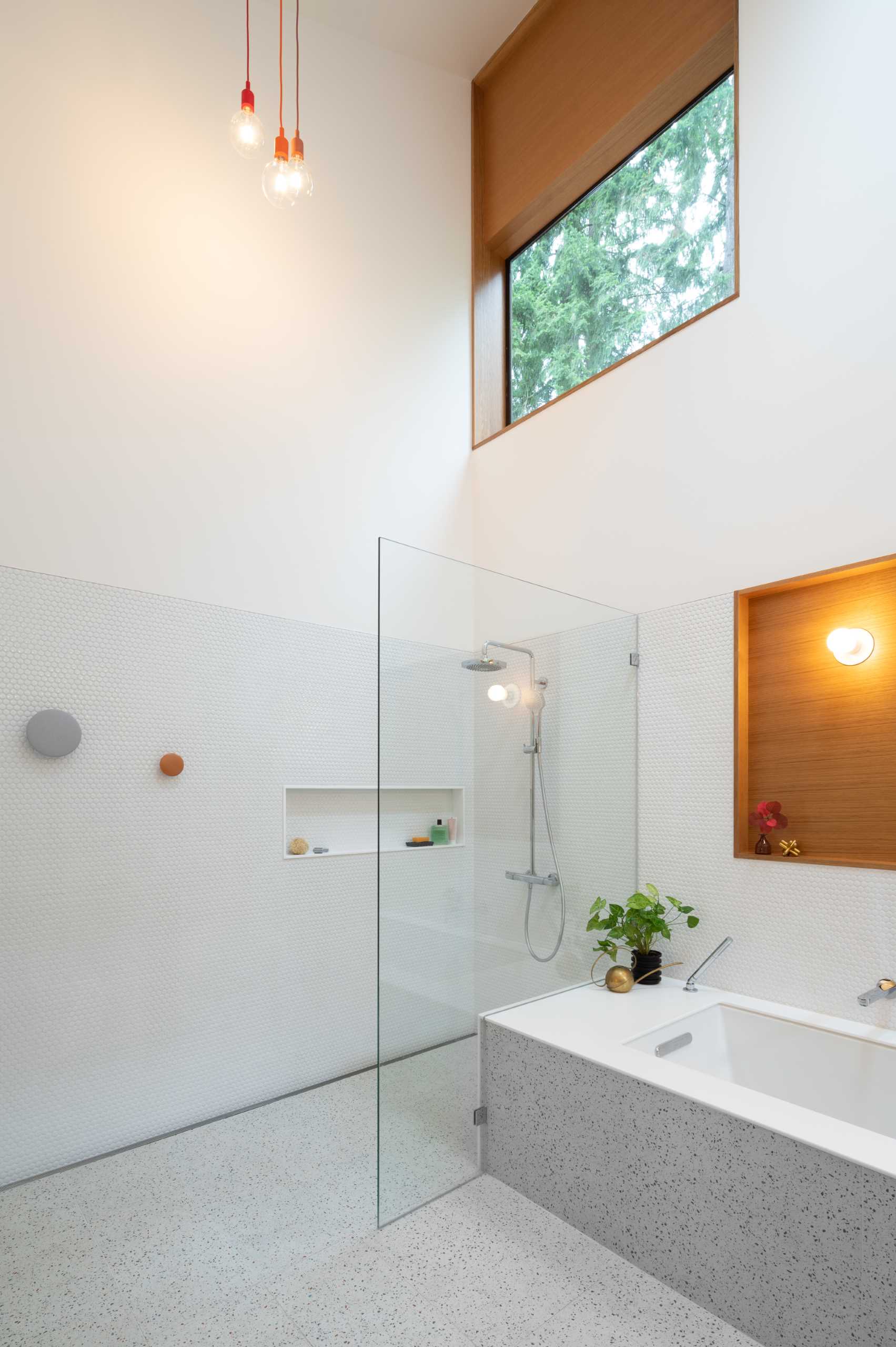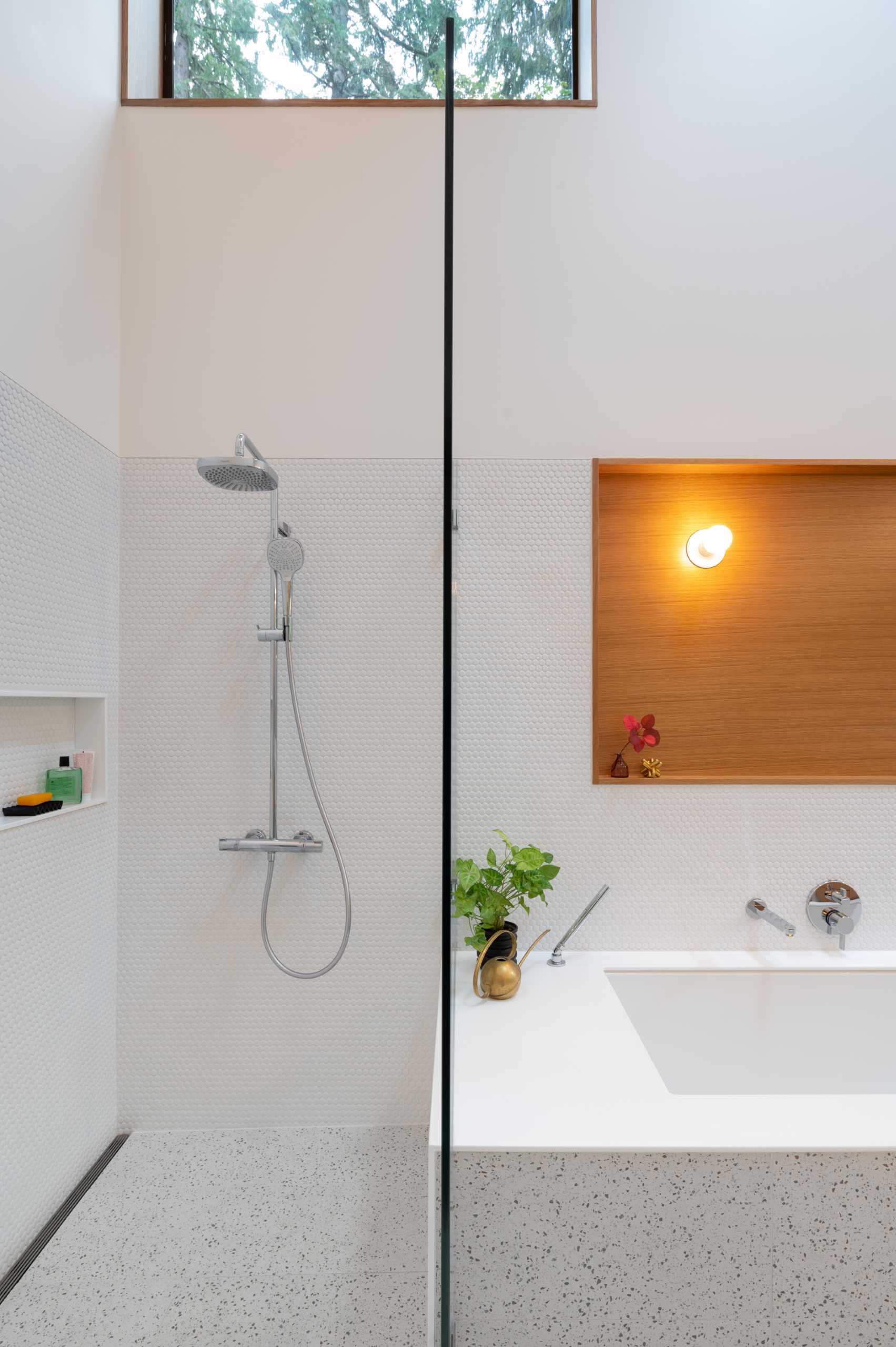 In a powder room, the color and material palette, and appearance was designed to match the en-suite bathroom.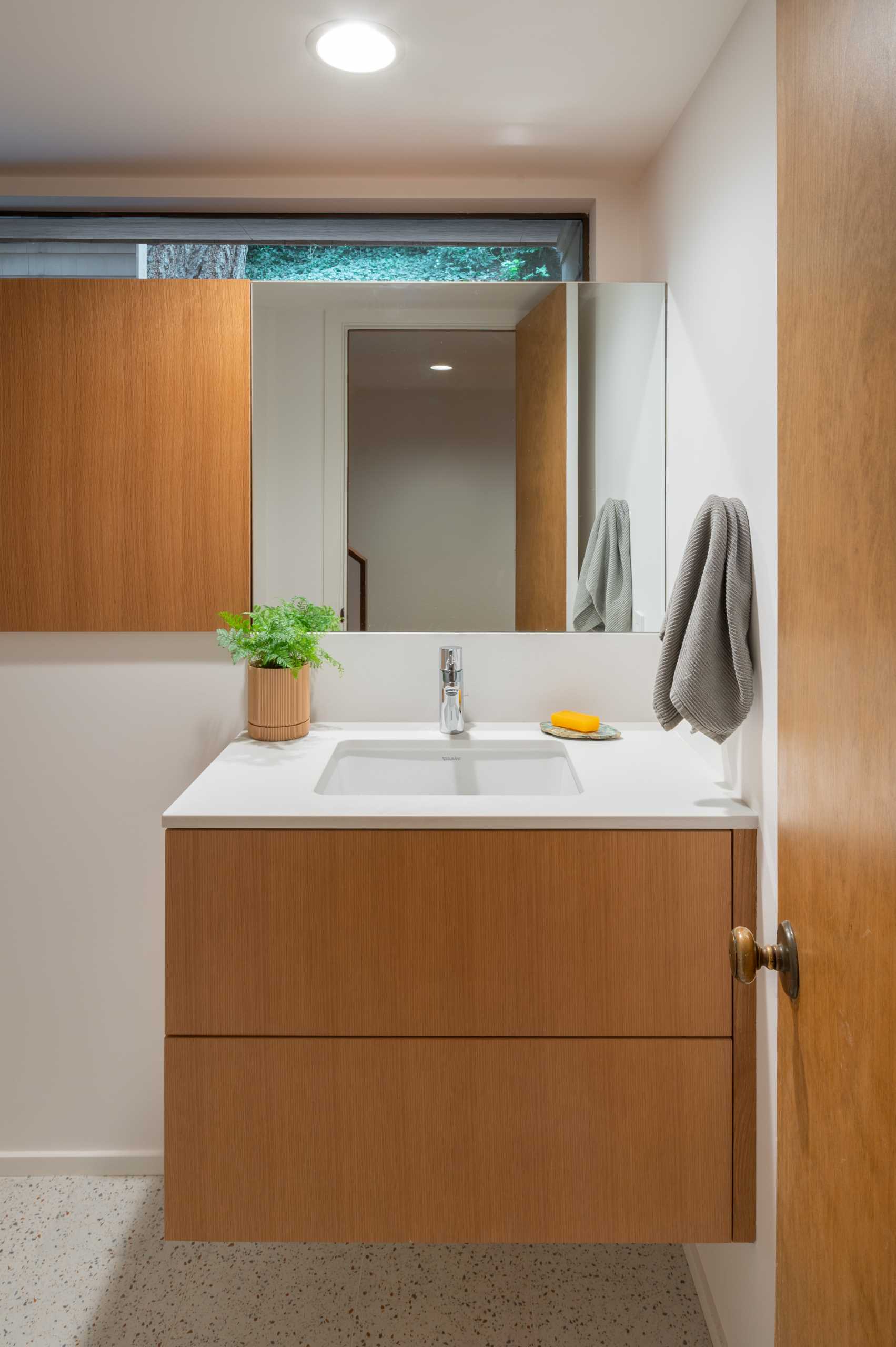 Photography: Dain Susman | Architect: SHED Architecture & Design | Original Architect: William Rutledge | Contractor: Thomas Jacobson Construction | Structural Engineer: Todd Perbix