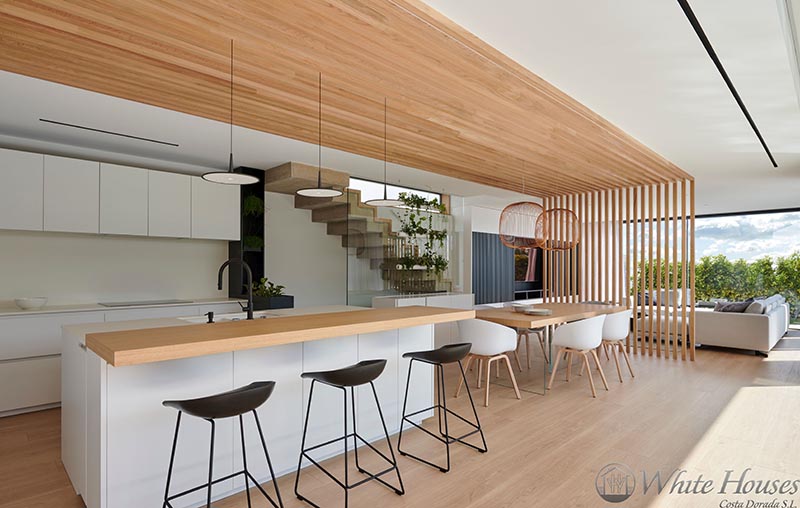 Kitchens and dining rooms are often combined in an open floor plan, much like this example by White Houses Costa Dorada together with interior designer Susanna Cots.

In this home, they connected and defined the two areas with a wood slat accent that travels from one wall at the end of the kitchen onto the ceiling and through to the dining area.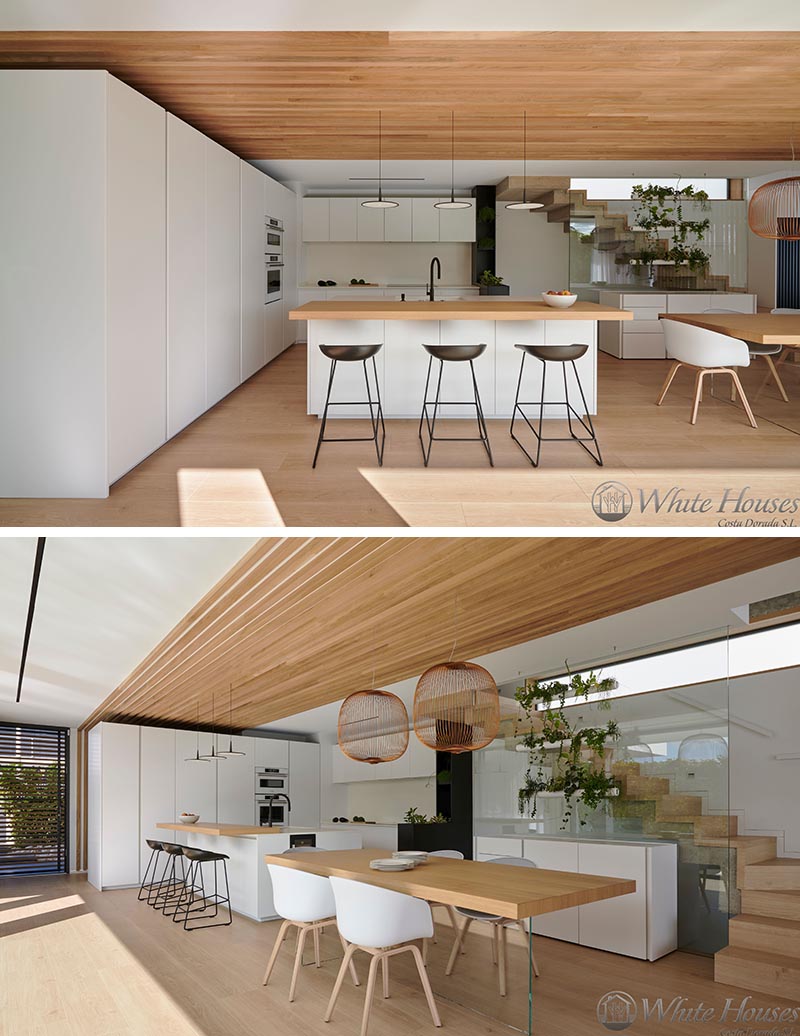 The wood slat accent travels from the ceiling down to the floor, creating a see-through partition separating the dining area and the living room.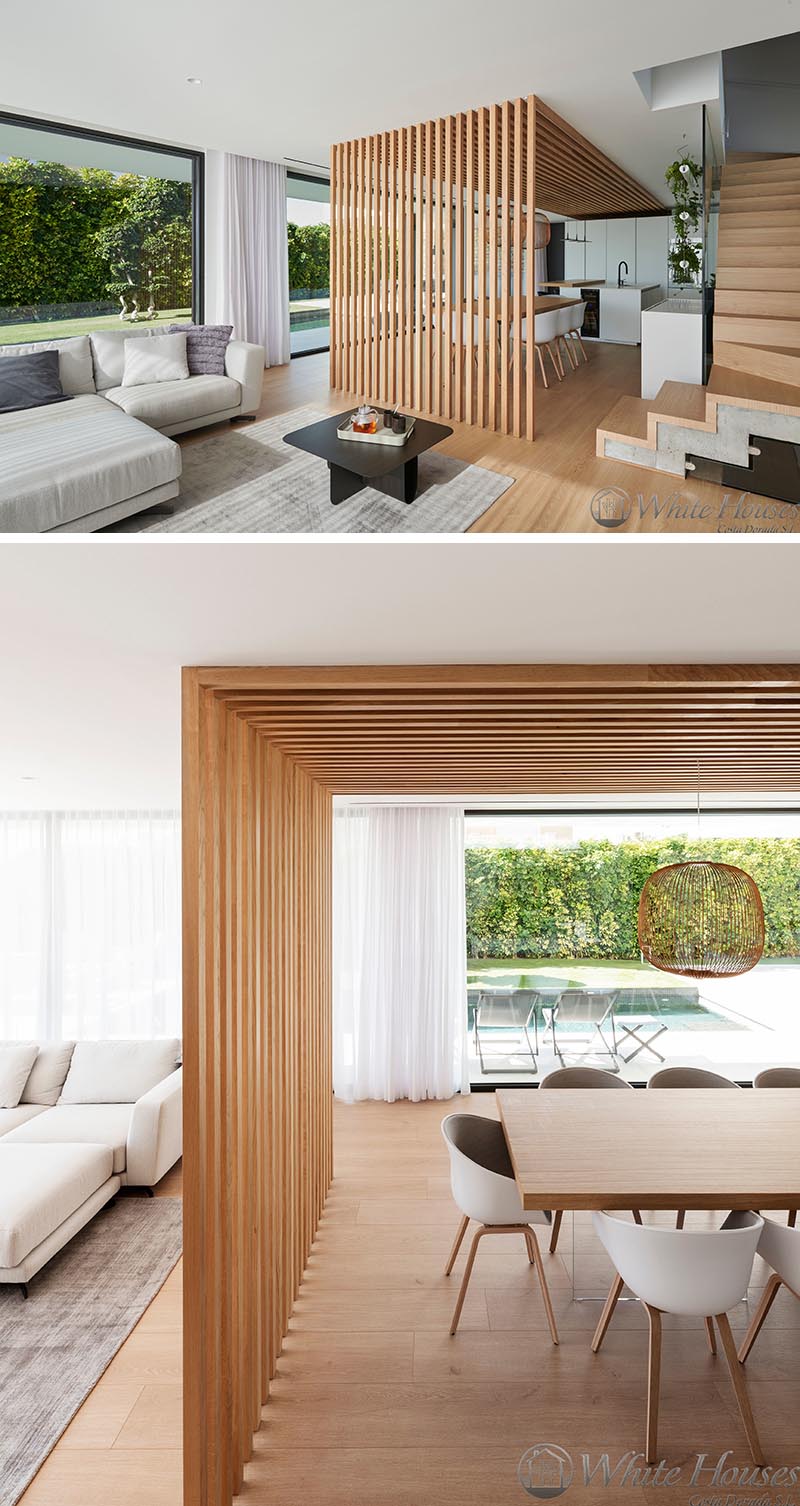 Other notable design details in the kitchen are the white appliances that have been chosen to blend in with the surrounding minimalist white cabinets, helping to create a somewhat seamless appearance.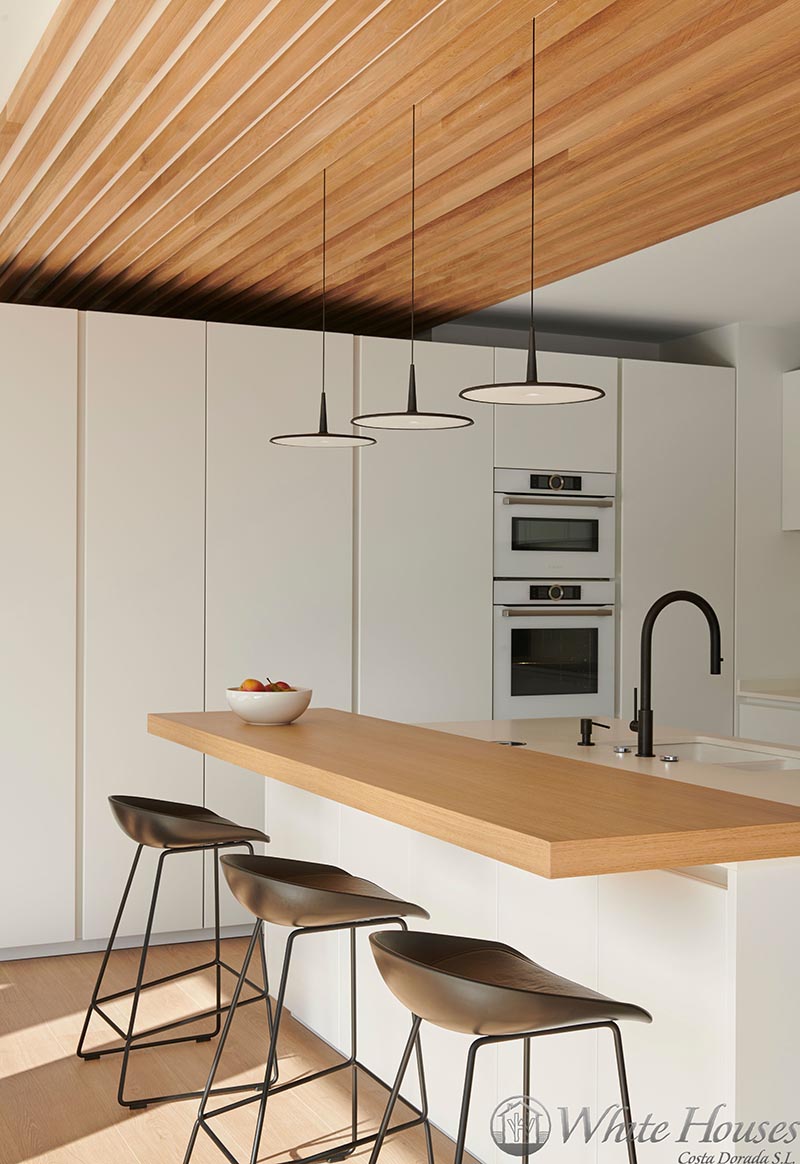 At the end of the kitchen, the island has a small built-in wine fridge, while black planter at the end of the cabinets, travels up to the ceiling with shelves for even more plants, adding a contrasting element and a natural touch.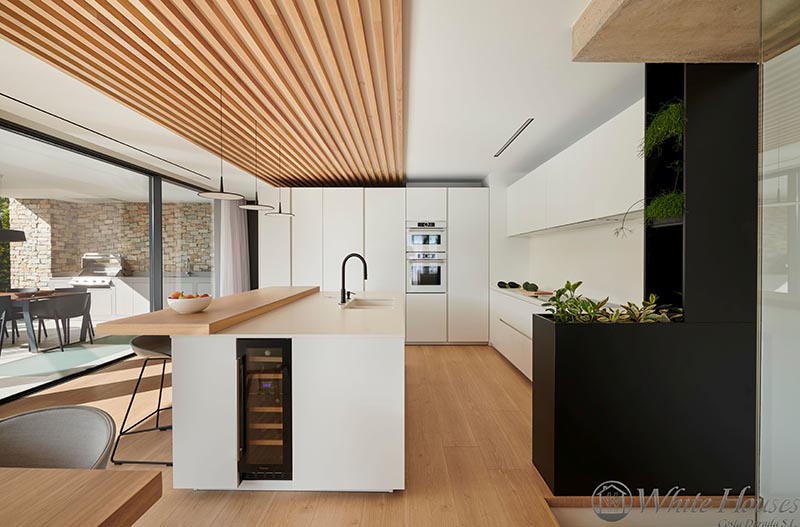 Photography: Eugeni Pons | Design and construction: White Houses Costa Dorada SL (Roberto Oblatore & Valeria Soragni) | Interior design: White Houses Costa Dorada & Susanna Cots