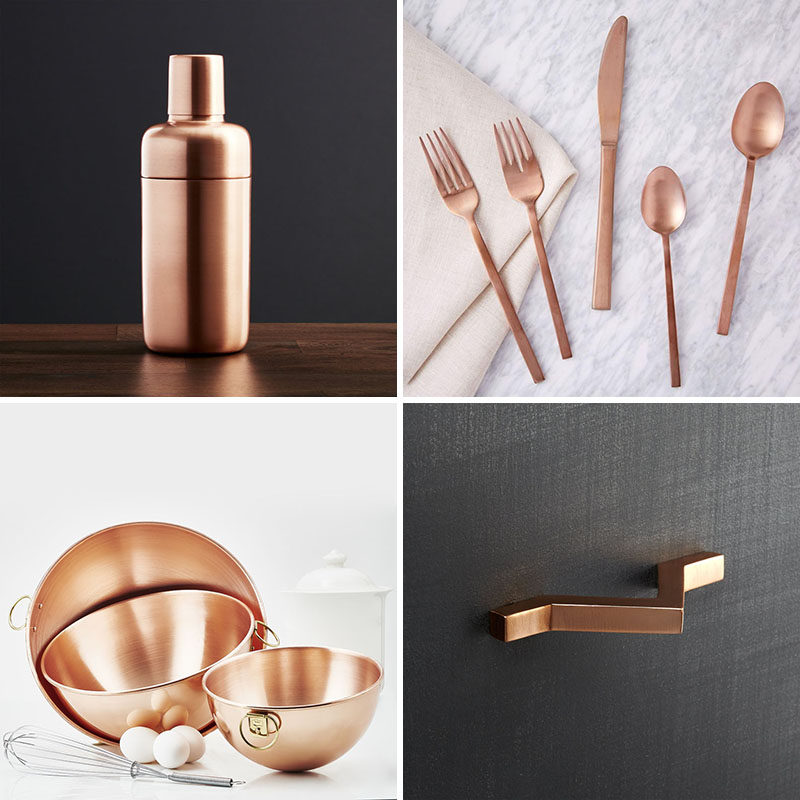 When paired with a minimal clean design, and used in moderation, copper in the kitchen is a great way to take a classic material and create a modern look. Today we're sharing 12 ways you can use copper home decor to add functionality and style to your kitchen.
---
1. Hang copper pendant lights above your kitchen island to provide additional light to your food prep area.
---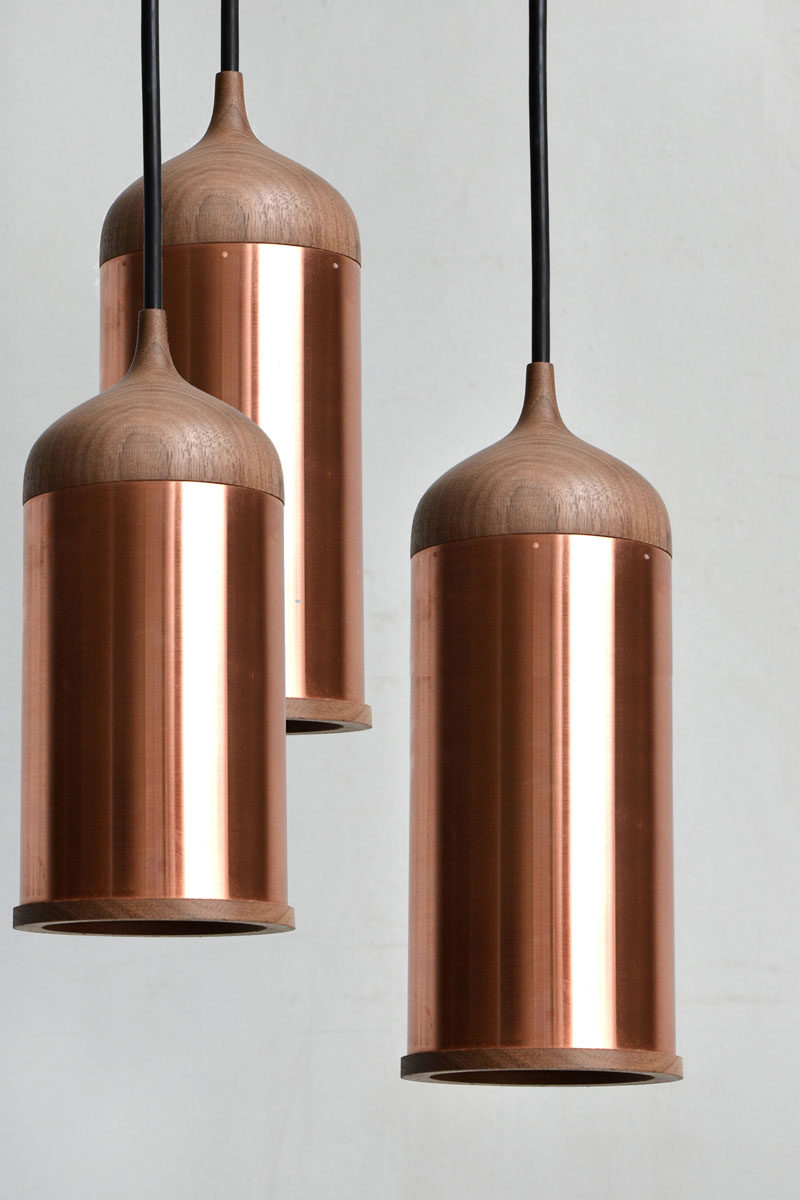 ---
2. Keep hot drinks hot and cold drinks cold in this copper pitcher with a glass lining for perfect insulation.
---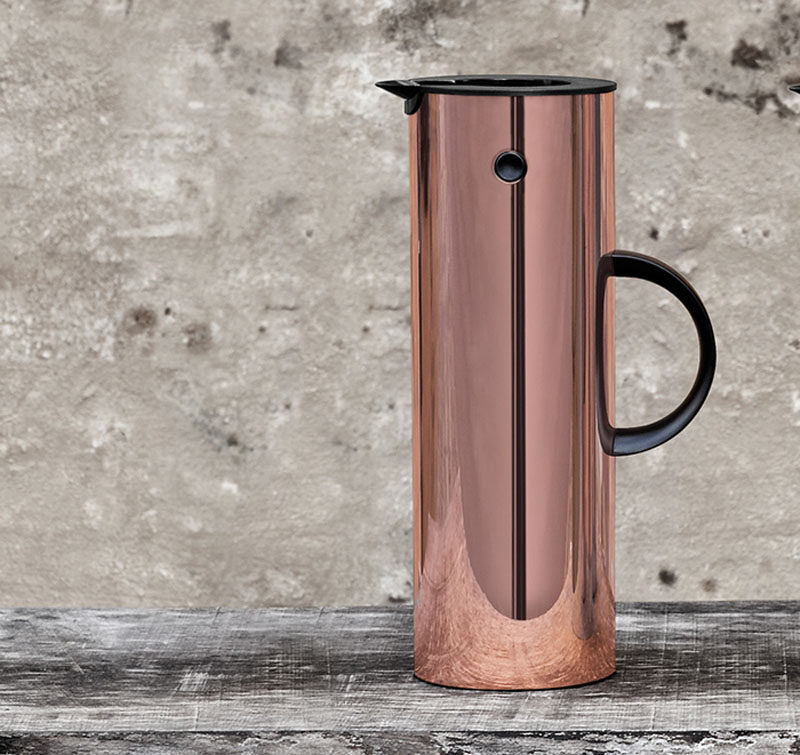 ---
3. You and your guests will want to take all of your drinks shaken, not stirred with this minimalist copper martini shaker.
---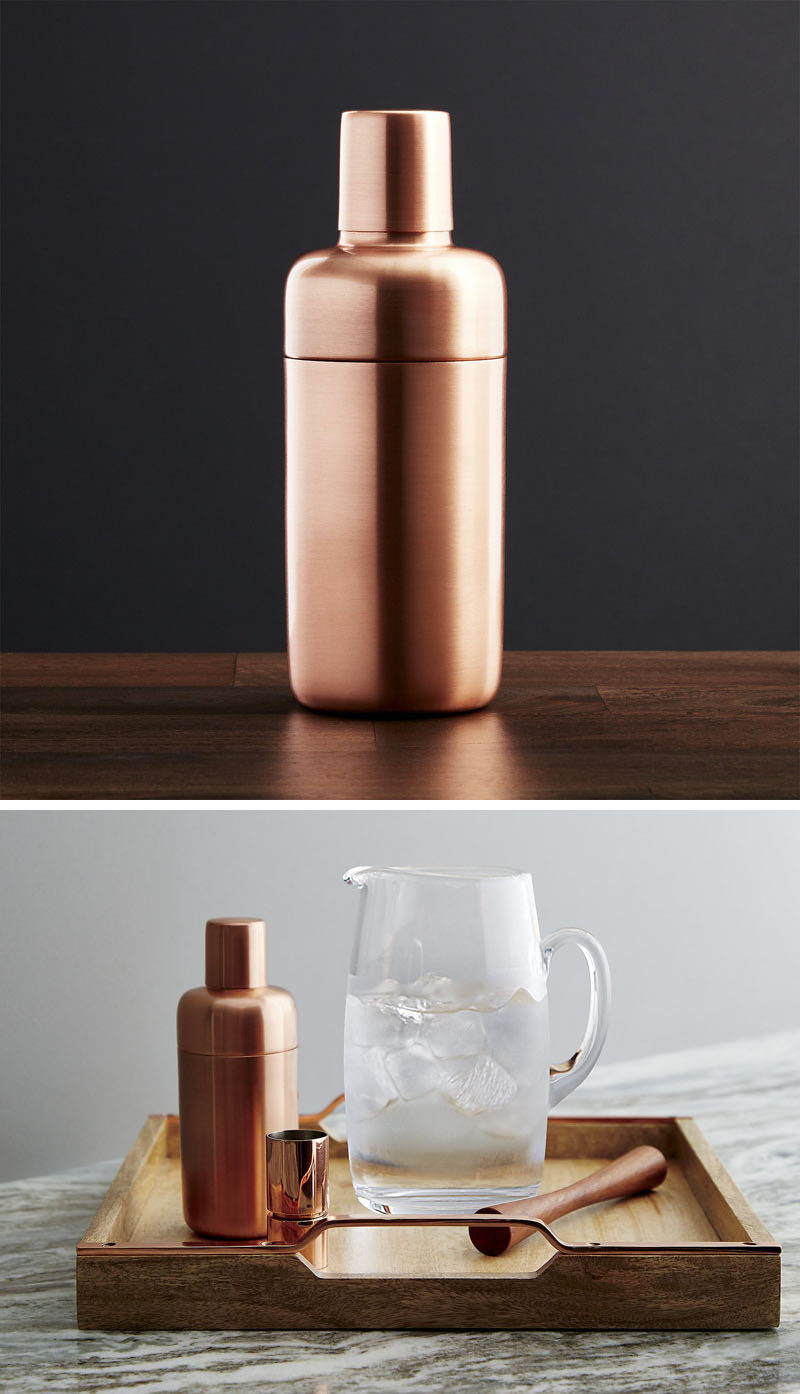 ---
4. Make your breakfast in style with this entire copper series that includes two kinds of kettles, a toaster and an espresso machine.
---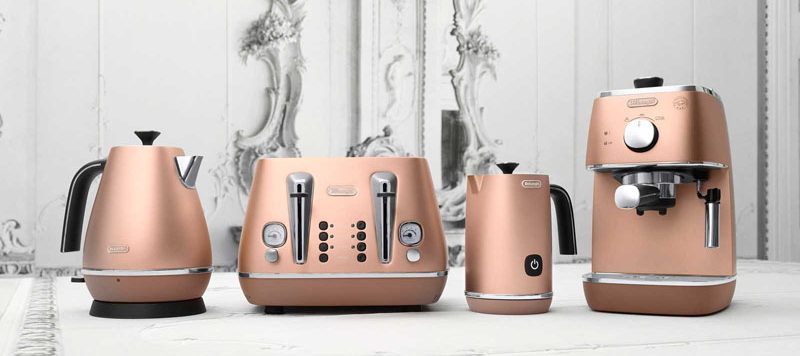 Distina Breakfast Collection from DeLonghi
---
5. Beat your eggs in a solid copper bowl to create the perfect texture every time.
---
3 Piece Copper Beating Bowls from Old Dutch – available through Wayfair.
---
6. Eating your food with copper flatware will make you feel all kinds of sophisticated.
---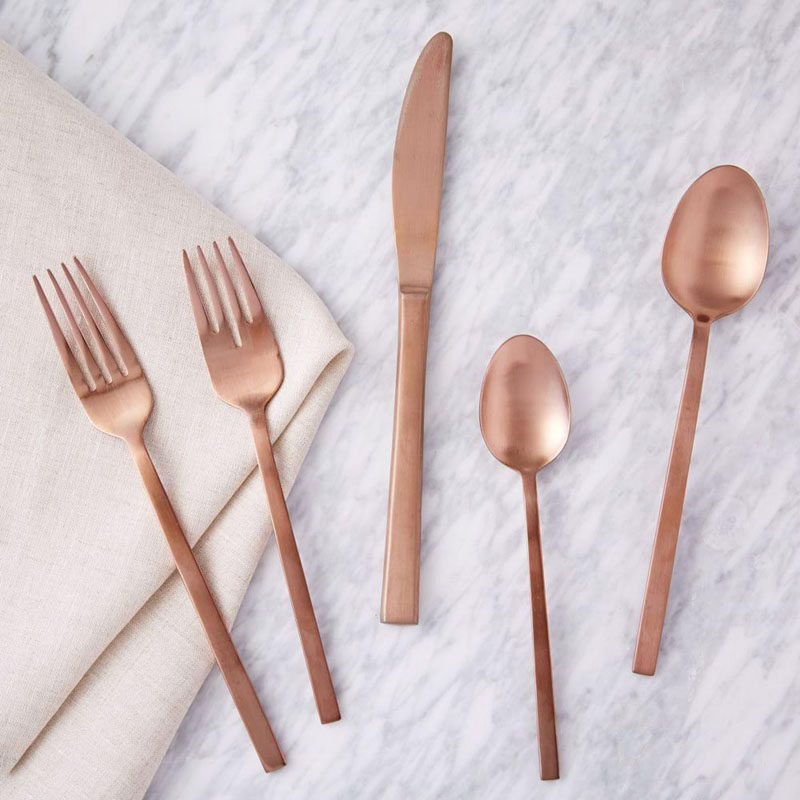 Copper Flatware from West Elm
---
7. A set of copper cookware gives your kitchen a put together look and makes cooking that much more enjoyable.
---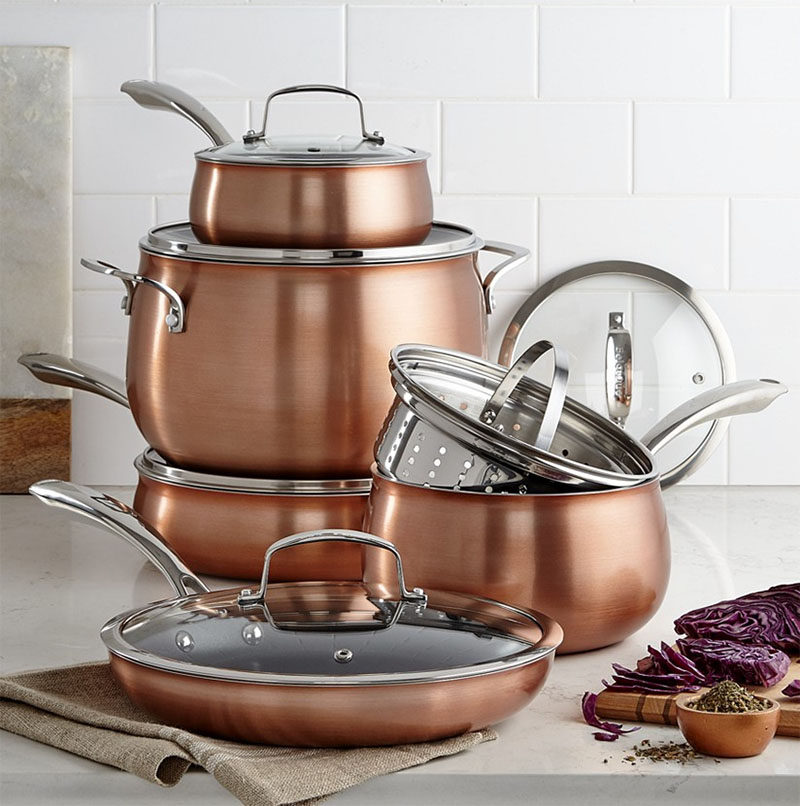 Belgique Copper cookware from Macy's
---
8. Reusable copper straws are both a stylish and environmentally friendly way to sip your drinks.
---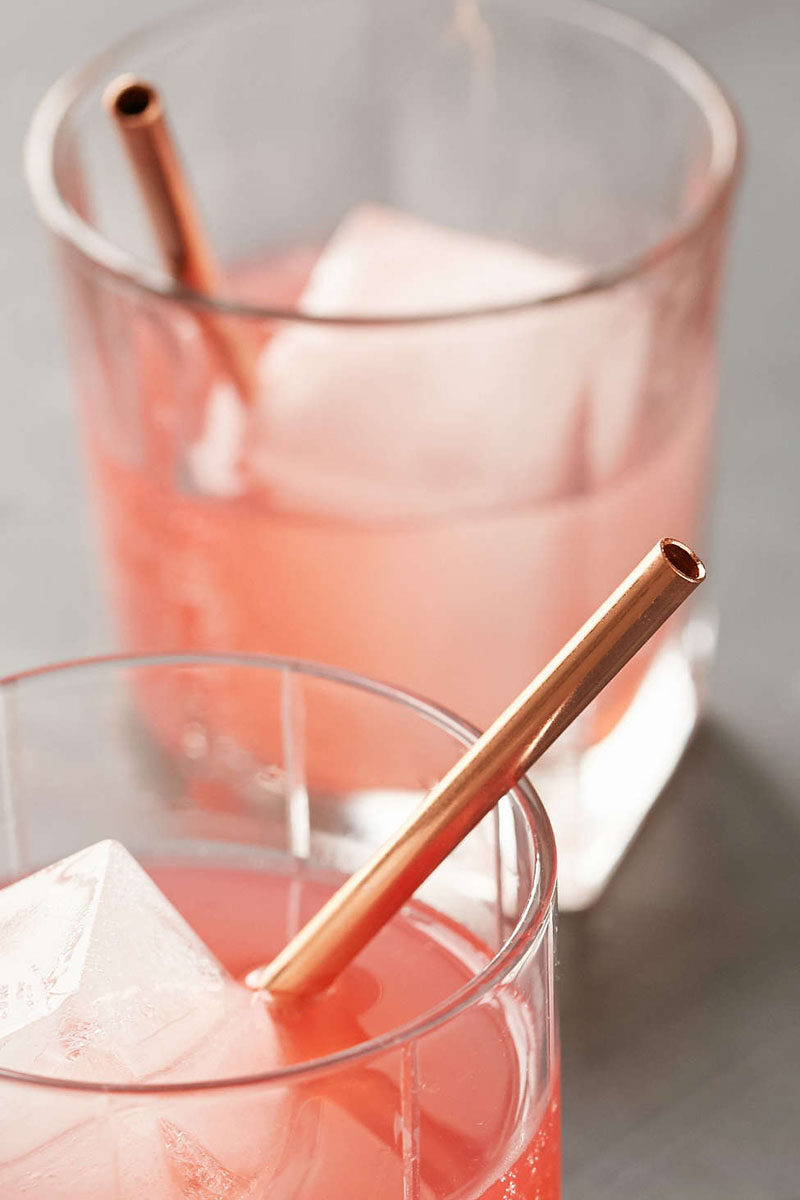 W&P Design Copper Straws Set from Urban Outfitters
---
9. Keep track of your time in the kitchen with a copper clock that adds shine and sophistication to the space.
---

---
10. Make even the garbage in your kitchen a source of envy with a black and copper trash can.
---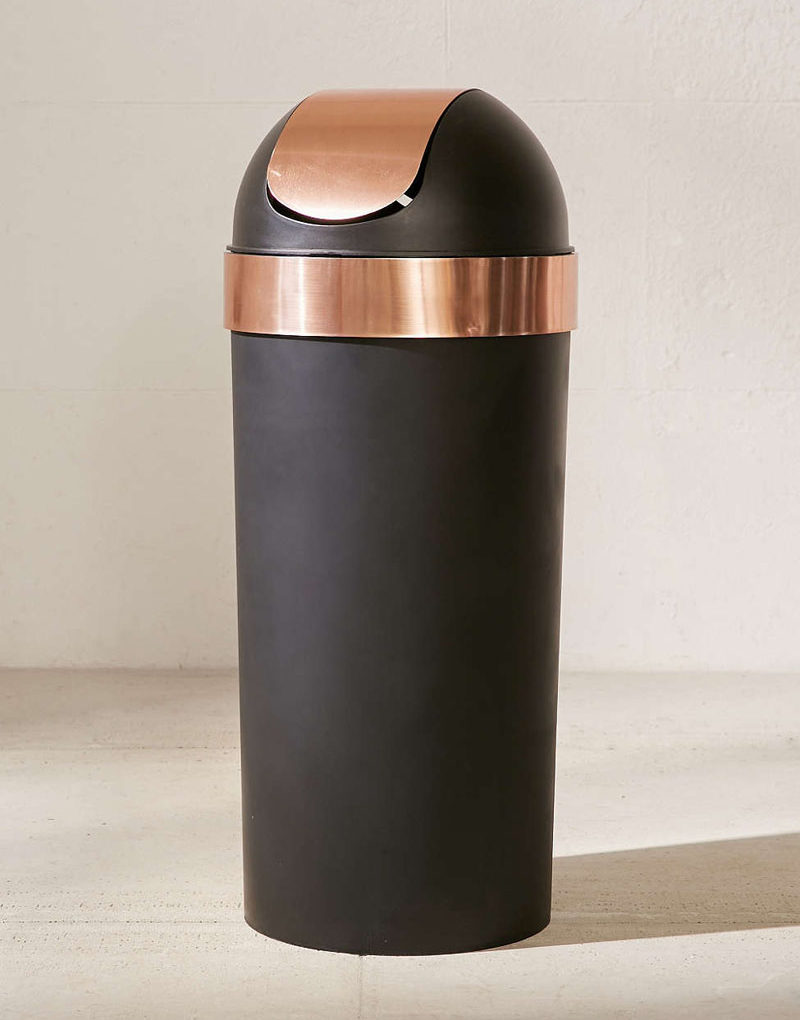 ---
11. Angular copper hardware on your drawers and cabinets brings the metallic material into your kitchen in a subtle yet stylish way.
---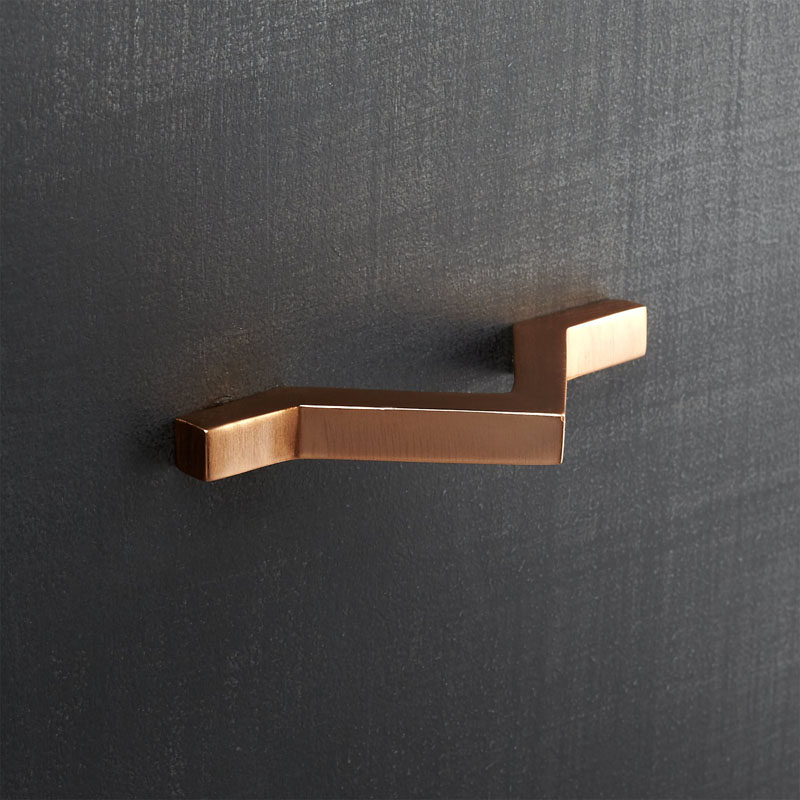 Chevron Copper Drawer Pull from CB2
---
12. You can also use simple copper drawer pulls to tie together the other copper elements scattered throughout your kitchen.
---