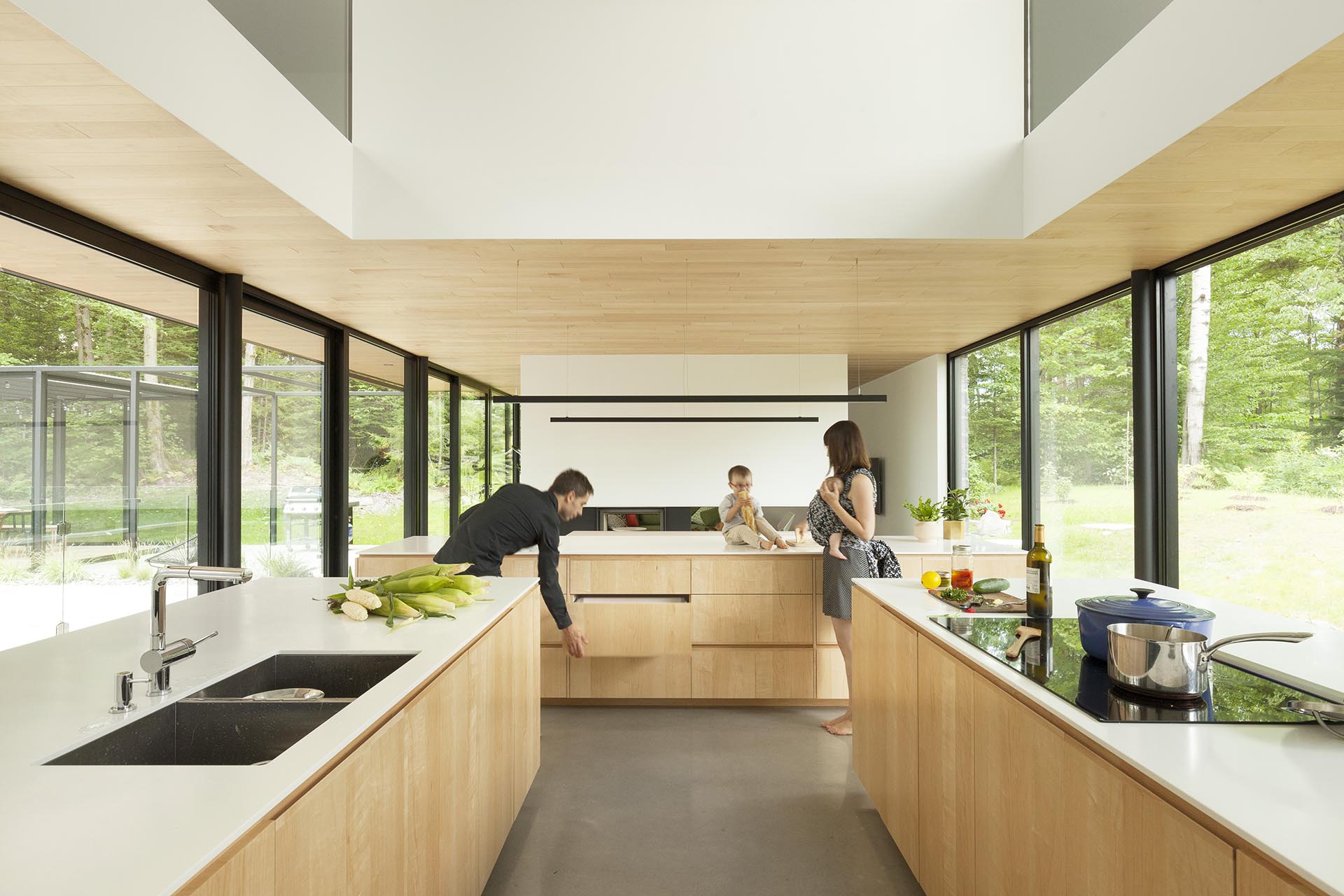 A kitchen design with three islands is rare to see, but is absolutely possible, as seen in this house designed by la SHED architecture, which makes use of an open floor plan to include a three island kitchen that provides an abundant amount of cabinet and countertop space for cooking.
The kitchen is located in the great room, which includes the living room, dining area, and kitchen.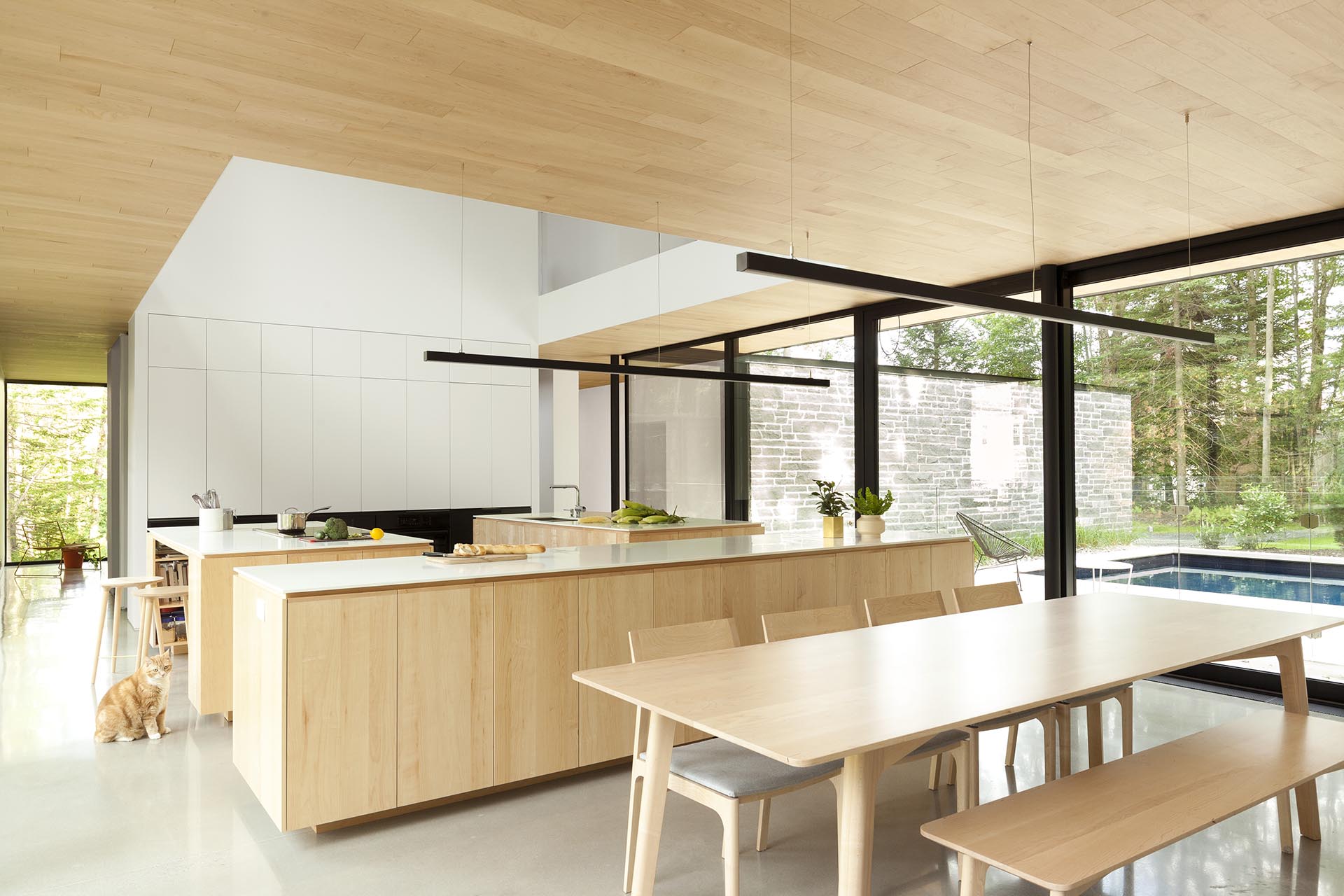 The kitchen has light wood cabinets with white countertops, however the difference with this kitchen is that there's no upper cabinets.

The three islands and a wall of white cabinetry also provides plenty of storage for the family that lives in the home.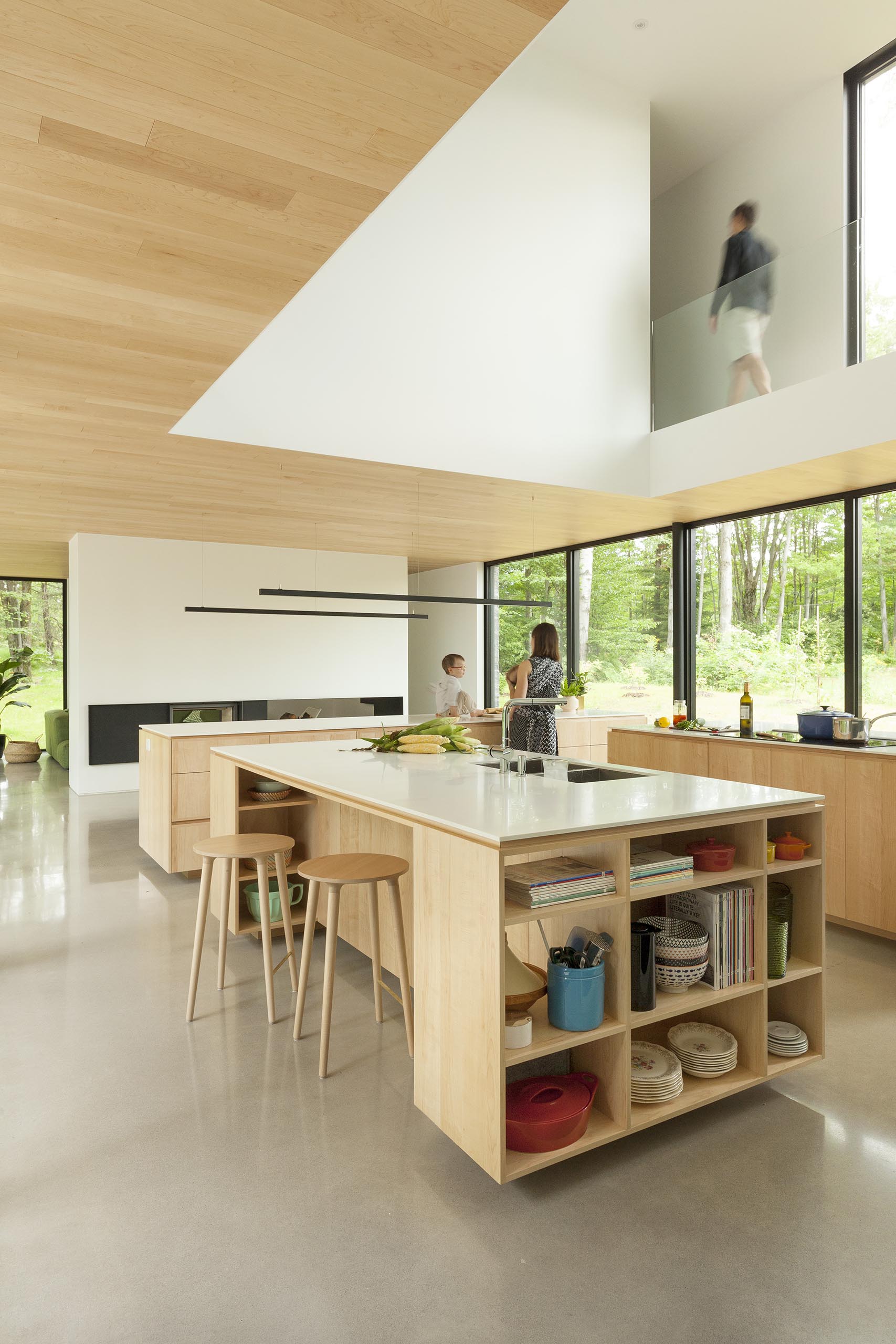 Each island in the kitchen has a function, the largest island has plenty of countertop space for food preparation and can also act as a place to serve food for the dining room. With the smaller islands, one has an embedded cooktop, while the other has a double bowl sink.
Above the kitchen is an opening that creates a double-height ceiling, allowing natural light from the upper floor to filter through.