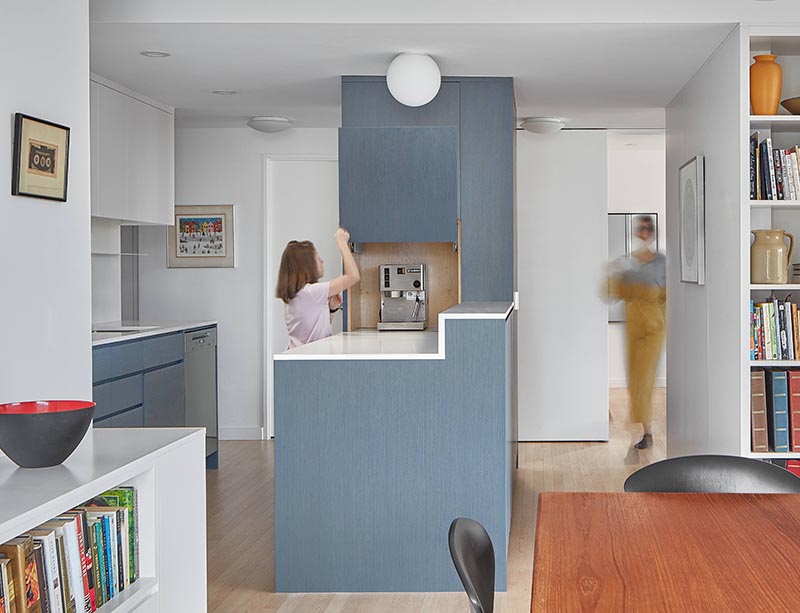 Post Architecture Inc. completed an interior design project in Toronto, Canada, where we see in the kitchen they included an appliance garage.
Aiming to keep the countertops clutter-free, the appliance garage blends into the surrounding blue cabinets.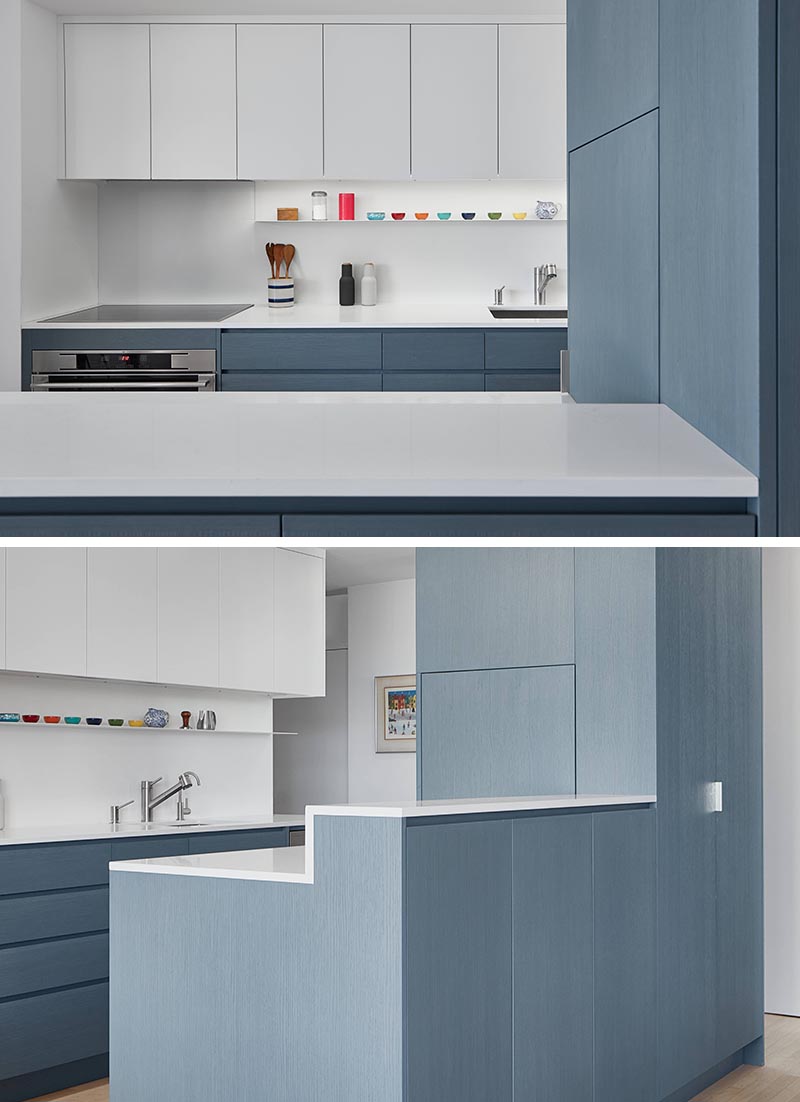 When the lift-up door is opened, it reveals a natural wood interior with a coffee machine inside.

By having the cabinet door on hinges that allow it to be raised, the door doesn't intrude upon the countertop or swing open into the walking area of the kitchen.