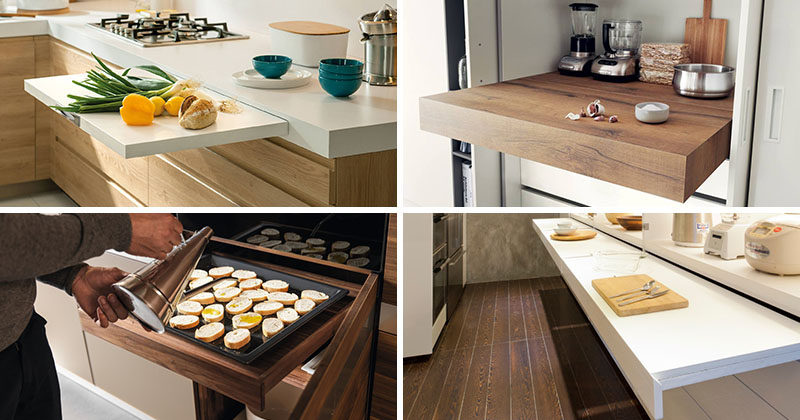 No matter how much counter space you have, when it's time to start preparing food, there never seems to be quite enough room. Pull-out counters are a great way to solve this problem as they give you more space just when you need it. Here are 10 examples of pull-out counters.
---
1. In this kitchen, not only does the drawer and counter beneath the oven pull out, but the counter that the espresso machine sits on pulls out too.
---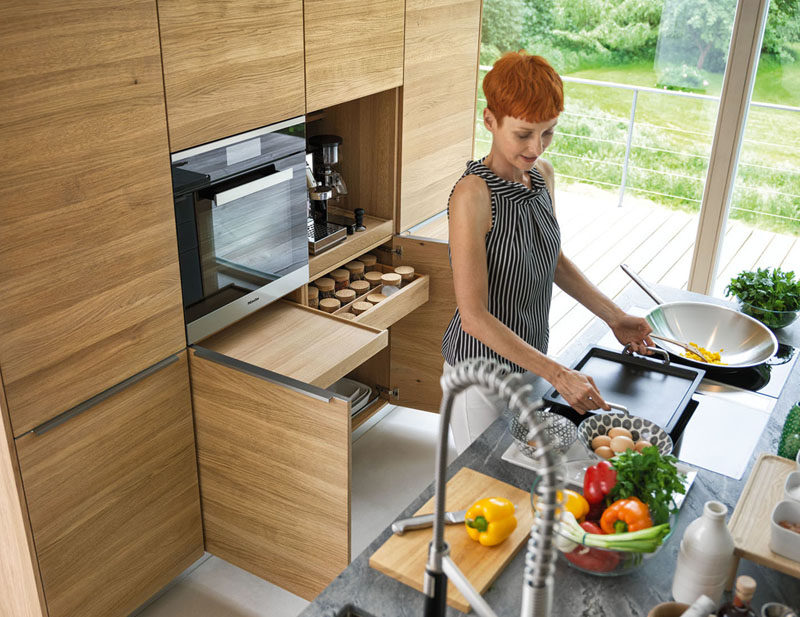 Linee Kitchen by Team 7.
---
2. The stainless steel surface of this work space can be pulled out to nearly double the amount of prep space you have.
---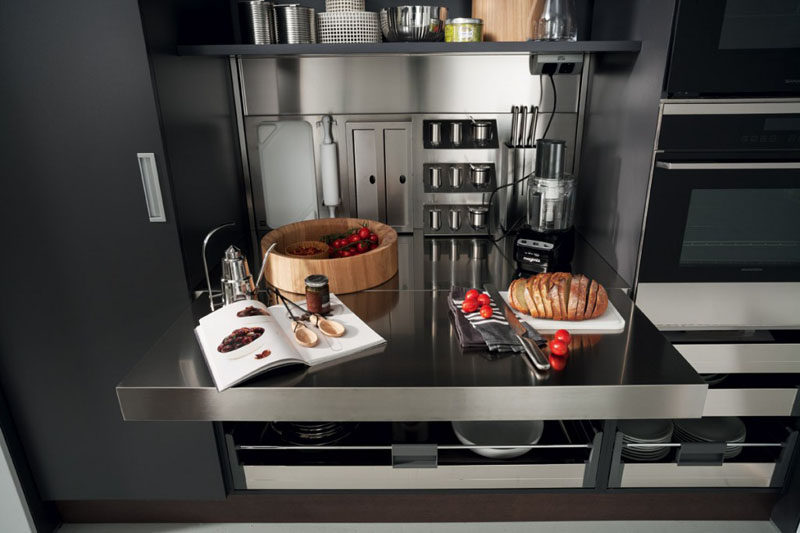 Kitchen designed by Pedini
---
3. A pull out counter installed right under the oven creates a convenient spot to do final prep before putting food into the oven.
---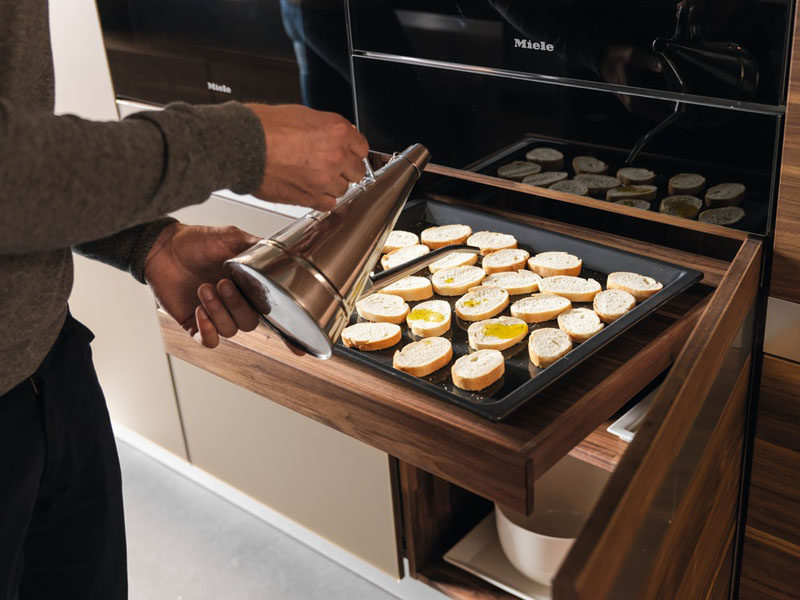 ---
4. A wooden pull-out counter also acts as the perfect spot for an additional cutting board.
---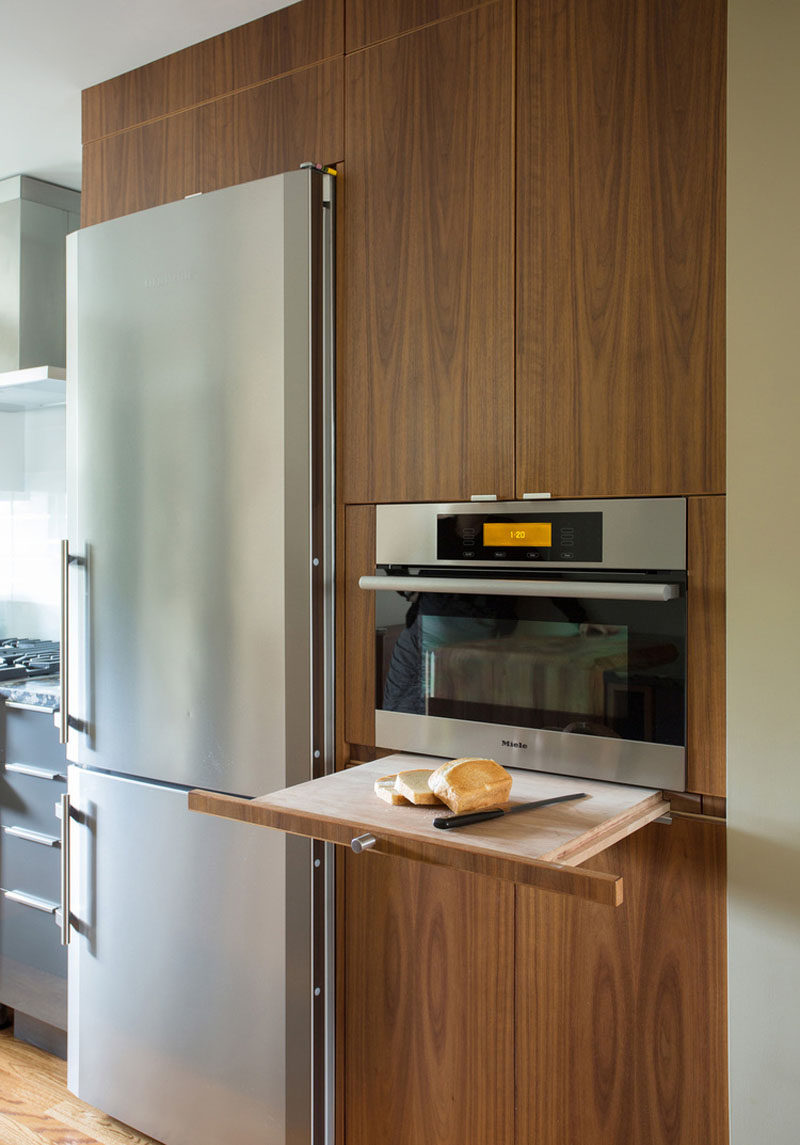 ---
5. Pull-out counters are great for creating more space in a compact kitchen that can be closed up completely when it isn't being used.
---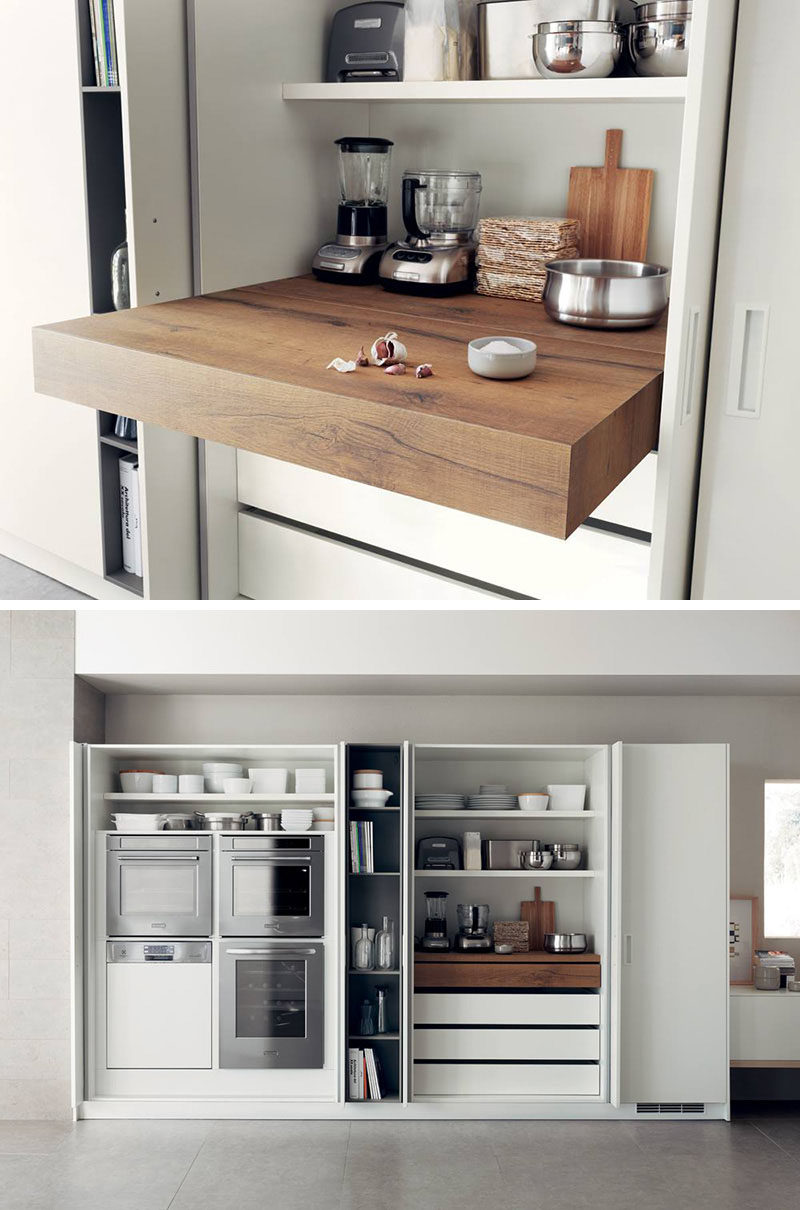 ---
6. When you're working with a small kitchen, any and all extra work space is a great addition.
---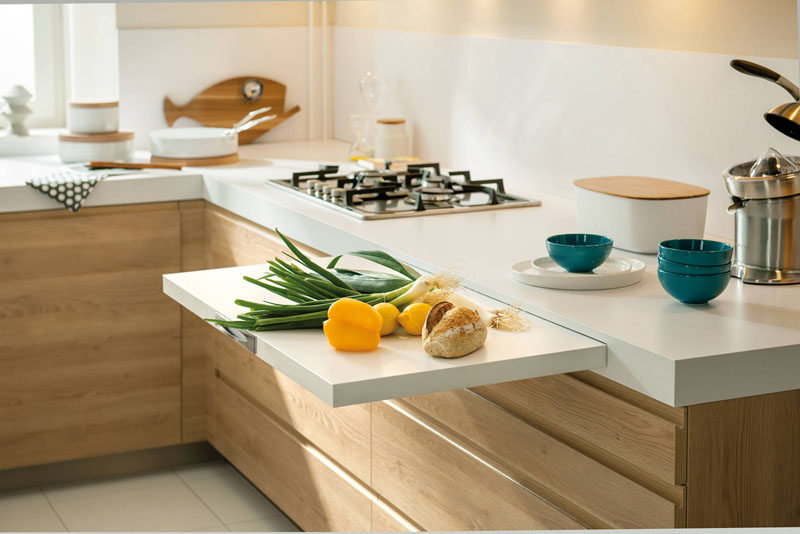 ---
7. The nice thing about pull out counters is that they can be completely concealed when they aren't in use, like this one here that blends right into the cabinet door.
---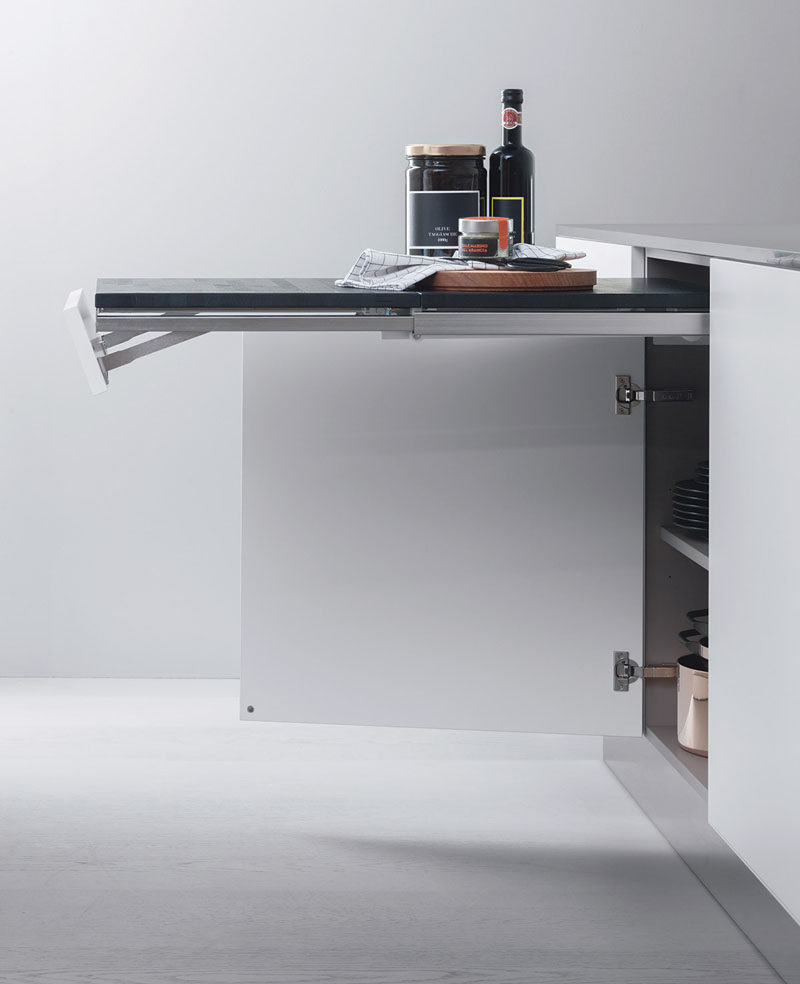 Pull-out base unit by Arclinea
---
8. Pull-out counters don't just have to go underneath the counter. Put them up higher to make sliding shelves that free up your countertops and keep your appliances easily accessible.
---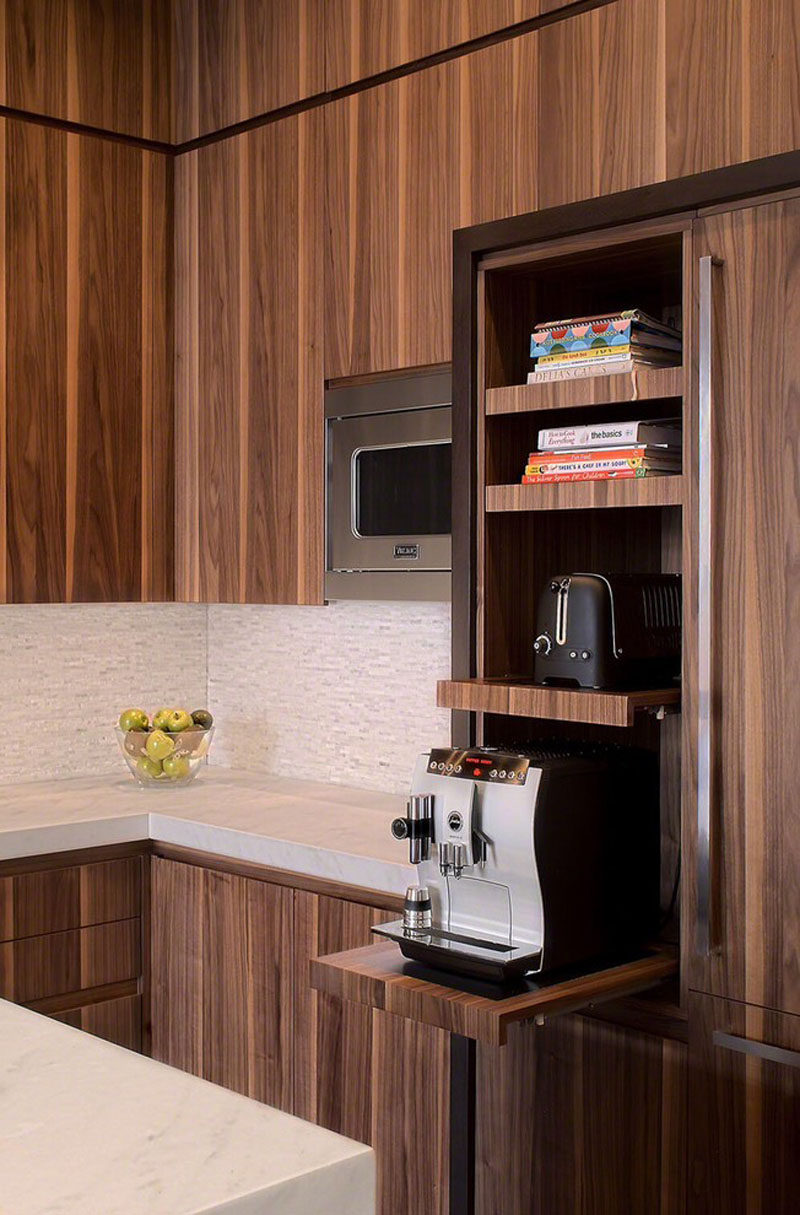 ---
9. In this white streamline kitchen, the countertops are completely hidden until needed.
---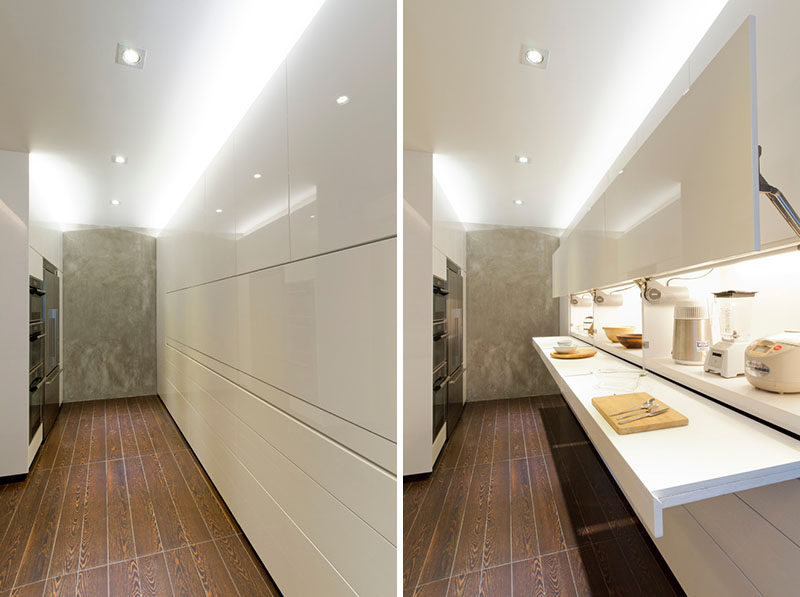 Inspiration from a kitchen designed by Architology.
---
10. An adjustable pull-out counter gives you the freedom to create as much or as little additional counter space as you need.
---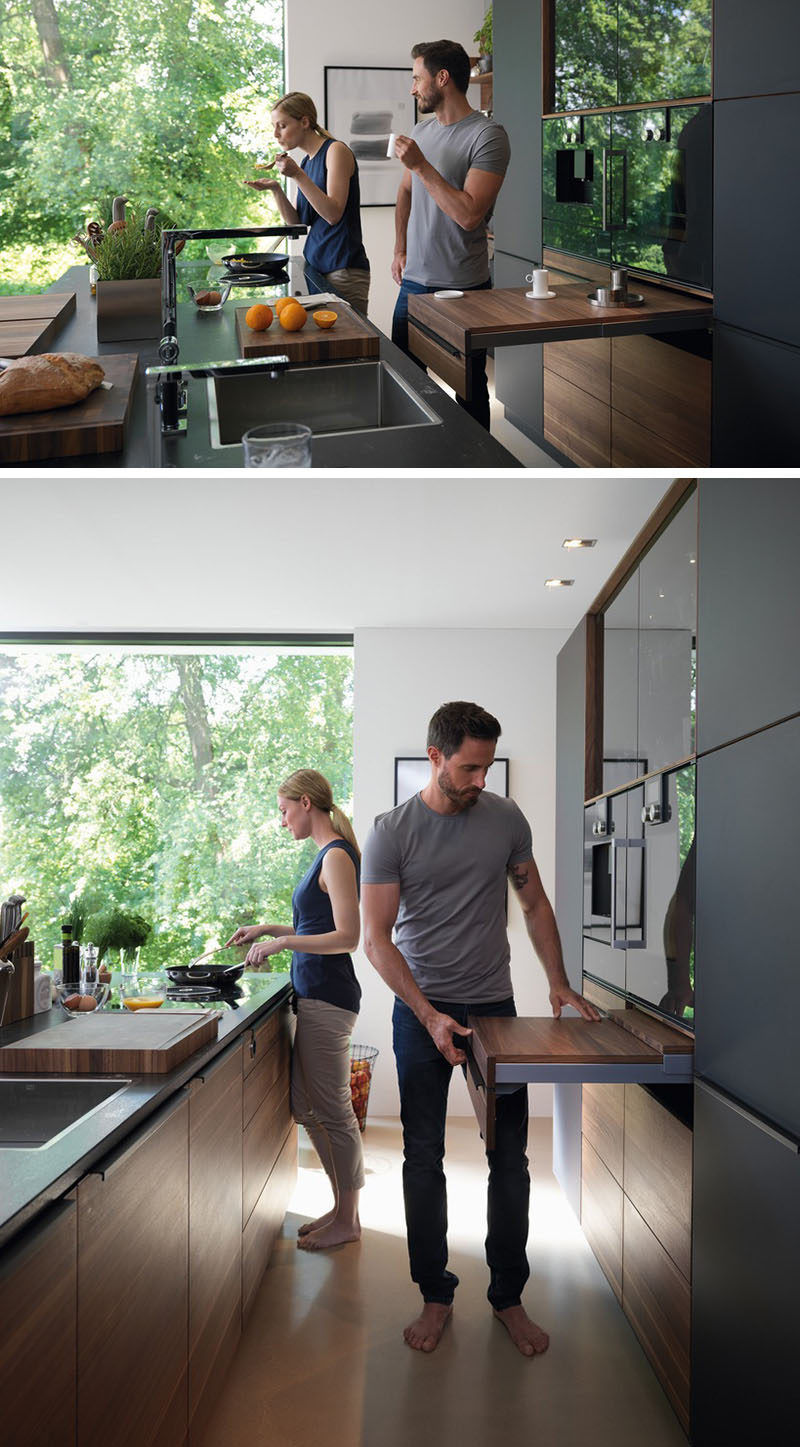 The Black Line Kitchen by Team 7.