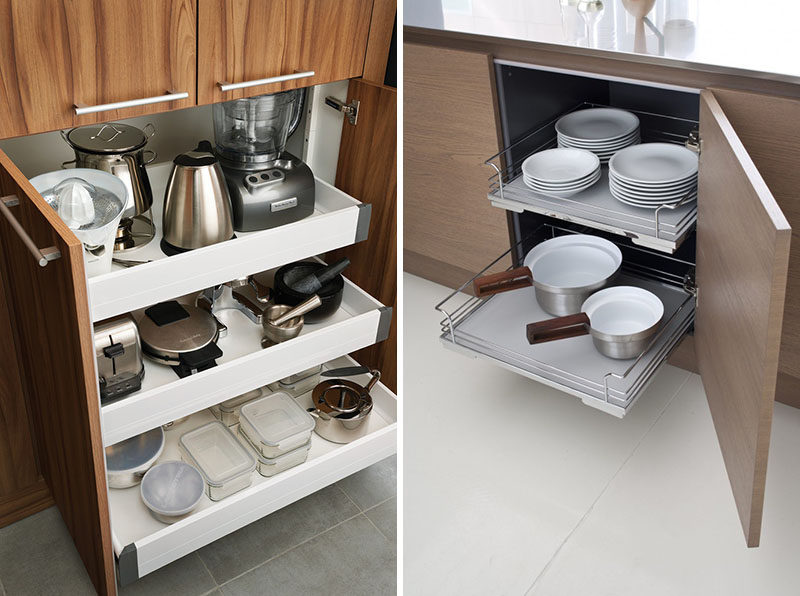 When you open your kitchen cabinets to reveal shelves full of stuff, chances are you can only see the first few things at the front. And that's usually okay because it's your favorite stuff that you keep at the front. But using pull-out drawers rather than stationary shelves could allow to you make better use of your space.
Keeping things like plates and pots in pull-out drawers tucked into your cabinets ensures you can always find exactly what you're looking for without the hassle of taking out everything else that's already in the cabinet.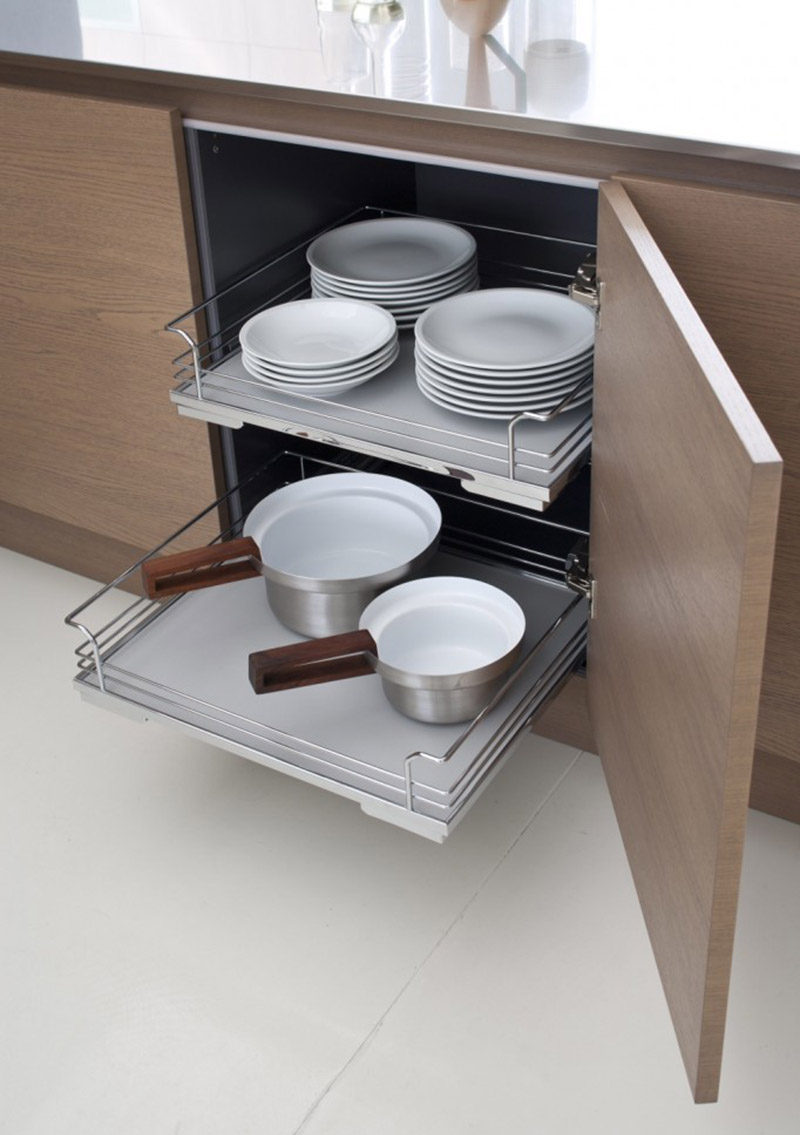 System 01a by Pedini
---
Because they're often customized, pull-out drawers in cabinets can be made to your specifications. Want a dedicated spot for lids? You can have it!
---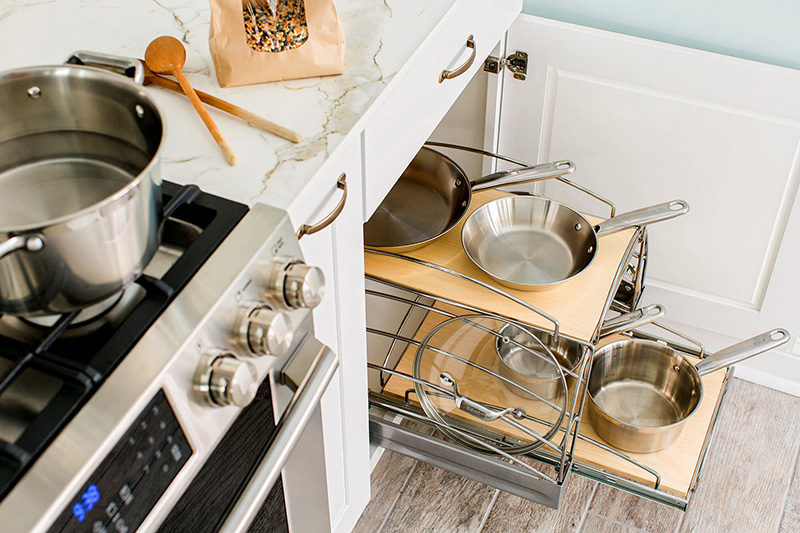 ---
Adding pull-out drawers to your cabinets also makes it easier to access your heavy appliances. Leaving them on a shelf in the cupboard is fine but when you want to use one of them you have to take out the other things around it, slide it to the front and repeat the process again when you're done with it. And when you want a smoothie, there's just no time for all that work.
---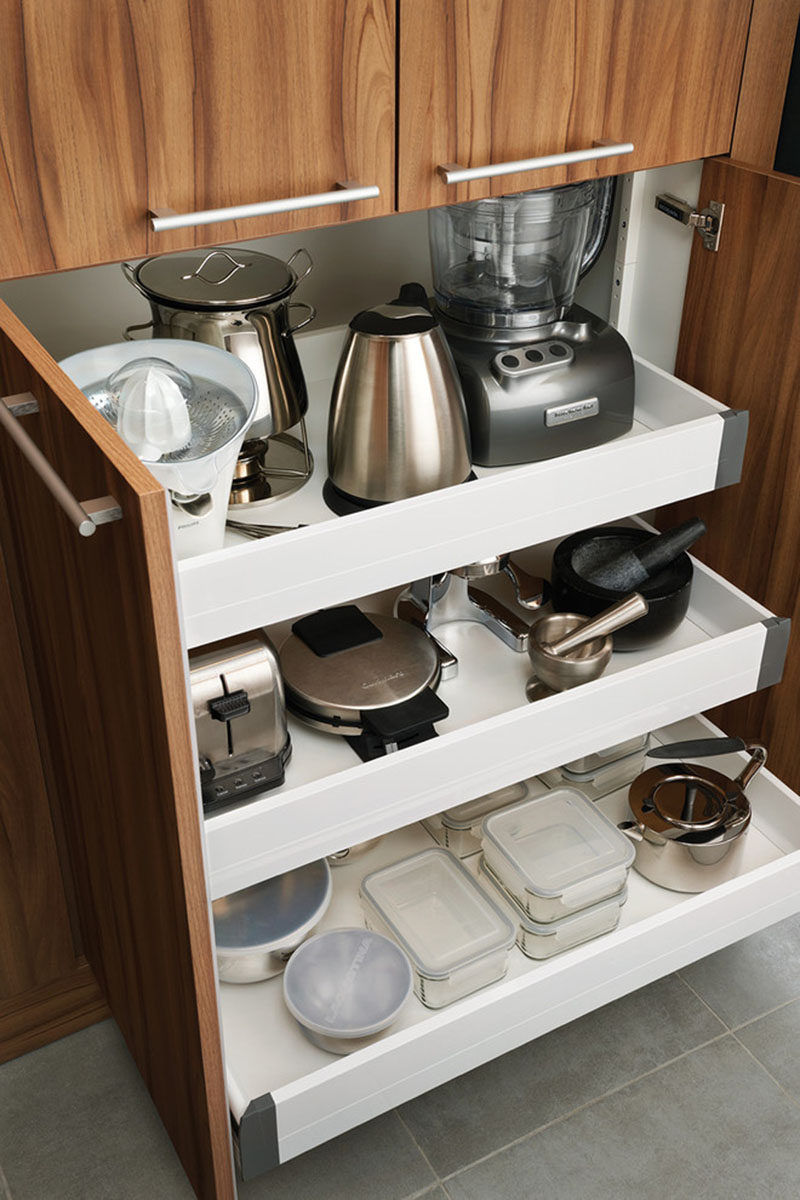 Wood cabinets designed by Wood-Mode.
---
Pull-out drawers in your cabinets also give you an opportunity to play with color. Because they're kept out of sight the majority of the time, the fronts of the drawers can be decked out in fun colors or different textures than the rest of your kitchen to make spending time in there a little more fun.
---