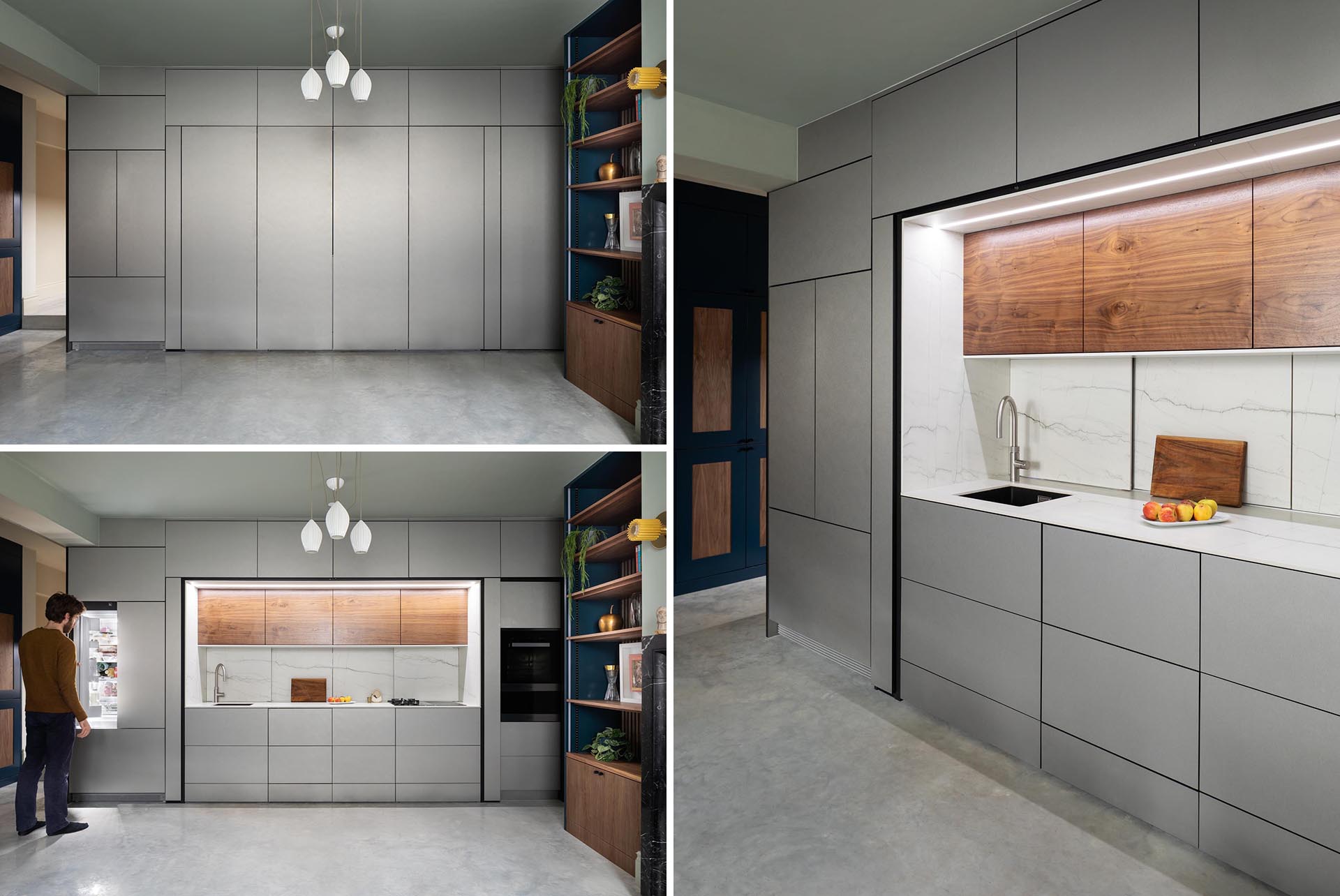 Woodrow Architects has designed the remodel of a lower ground floor apartment in London, England, and included in the updated interior is a kitchen that's been hidden within a wall of cabinetry.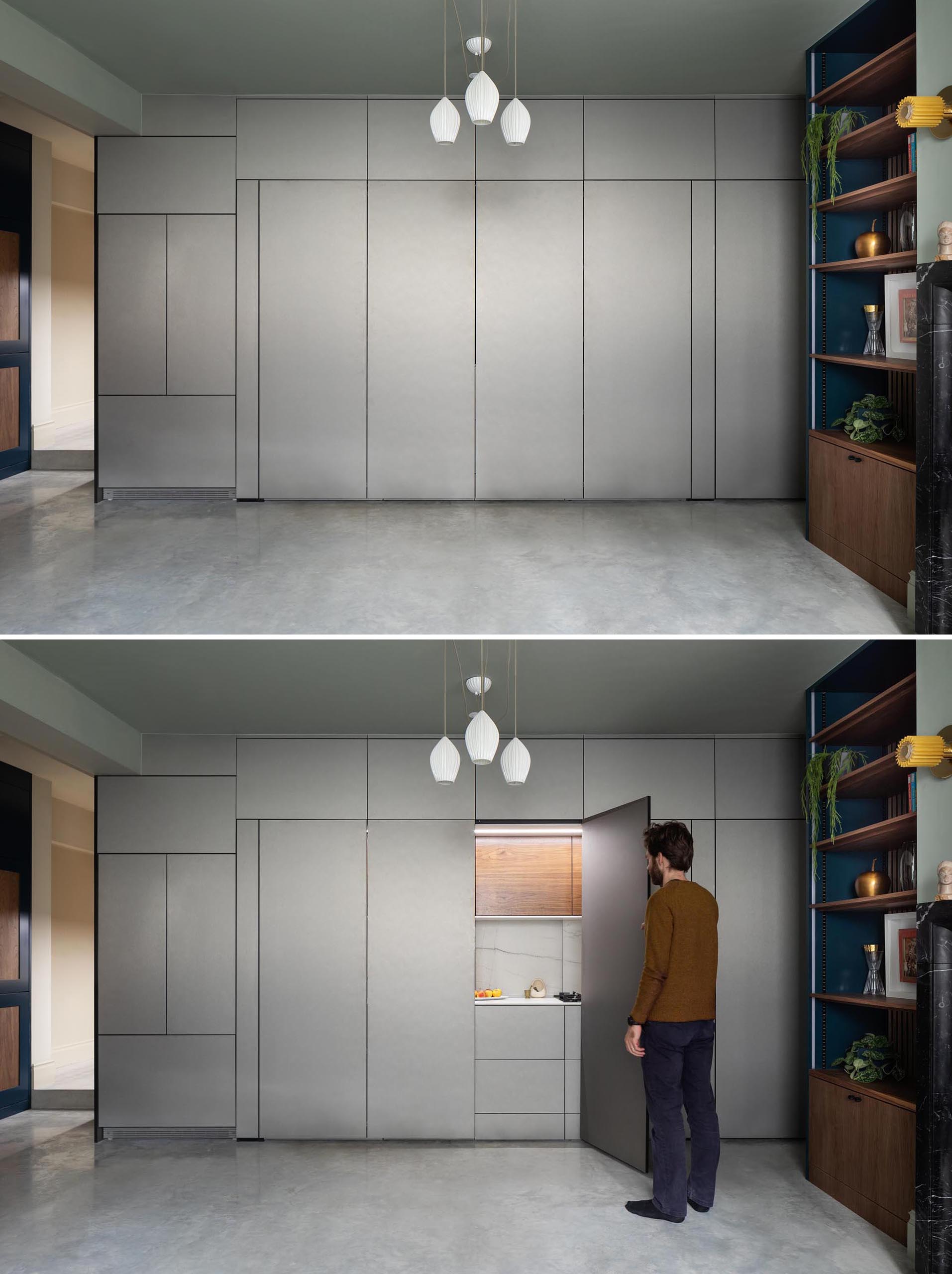 The kitchen, which can be hidden away when not in use, is enclosed in muted metallic gray cabinets. The main section of the kitchen is accessed via a pair of folding doors.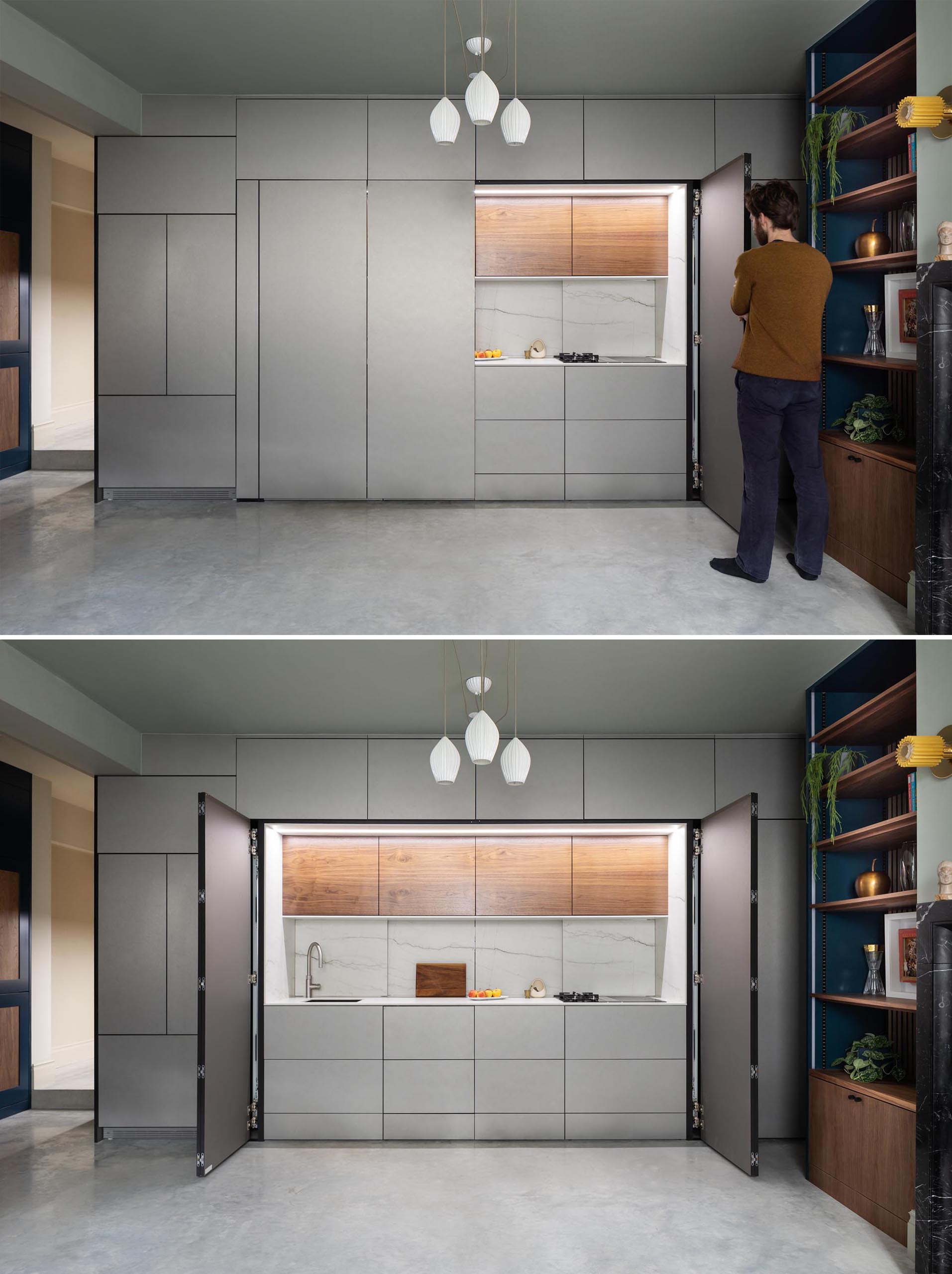 The folding doors can be completely hidden within the cabinetry, exposing the main countertop of the kitchen.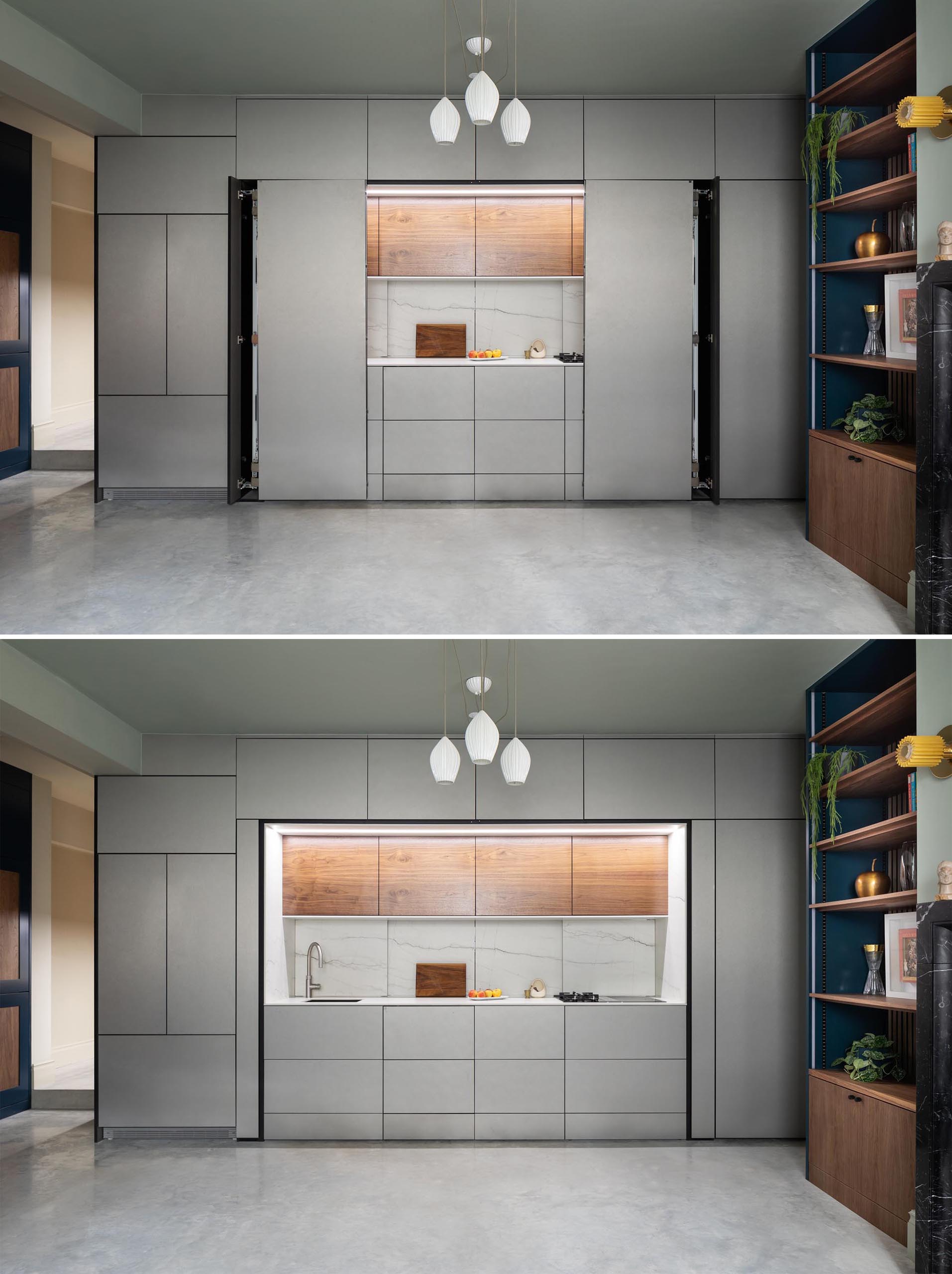 The main section includes a small sink, a cooktop, counter space, hidden lighting, drawers with minimalist fronts, and wood upper cabinets.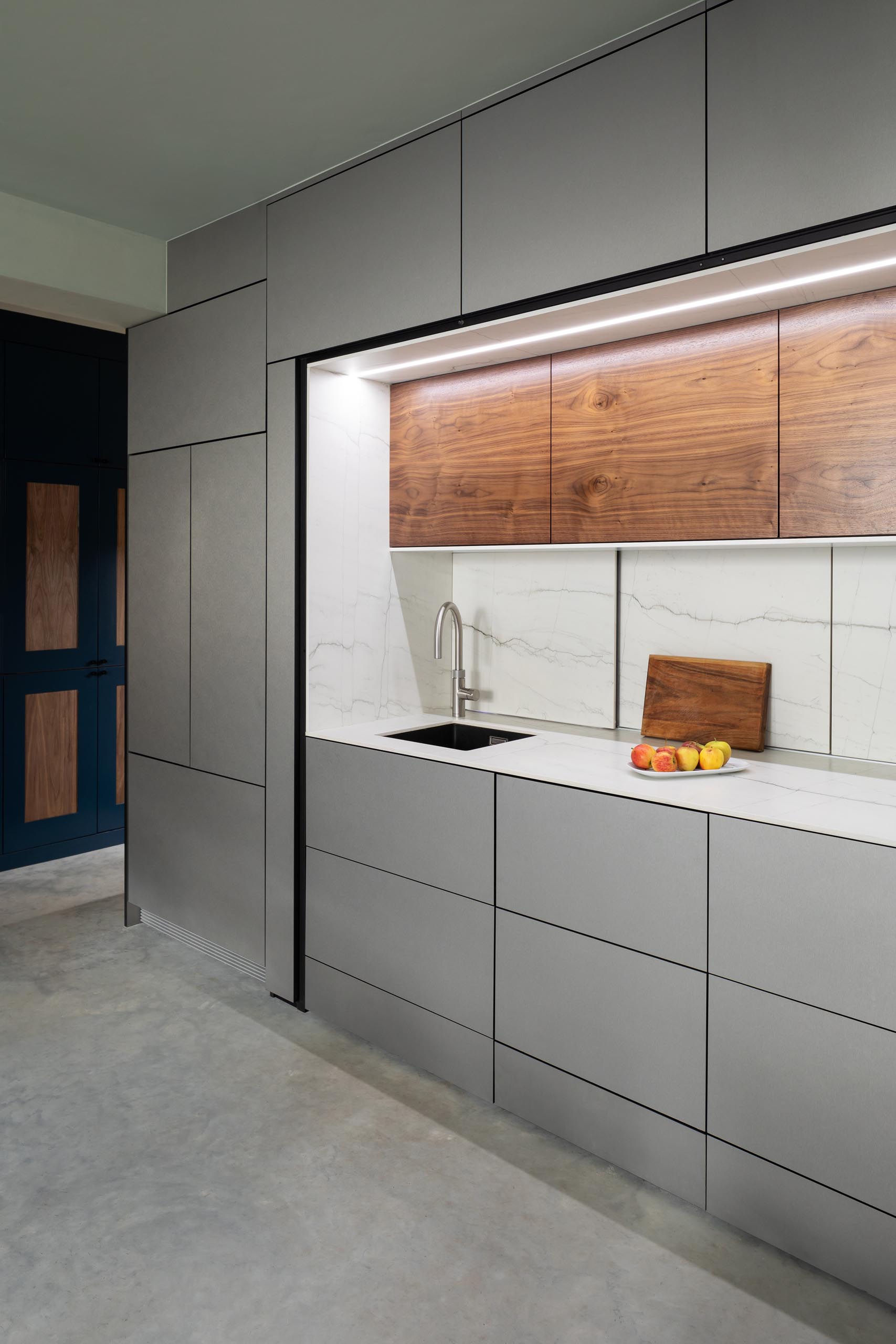 Integrated appliances have also been included, with a wall oven on the right-hand side of the kitchen, while the refrigerator is on the left.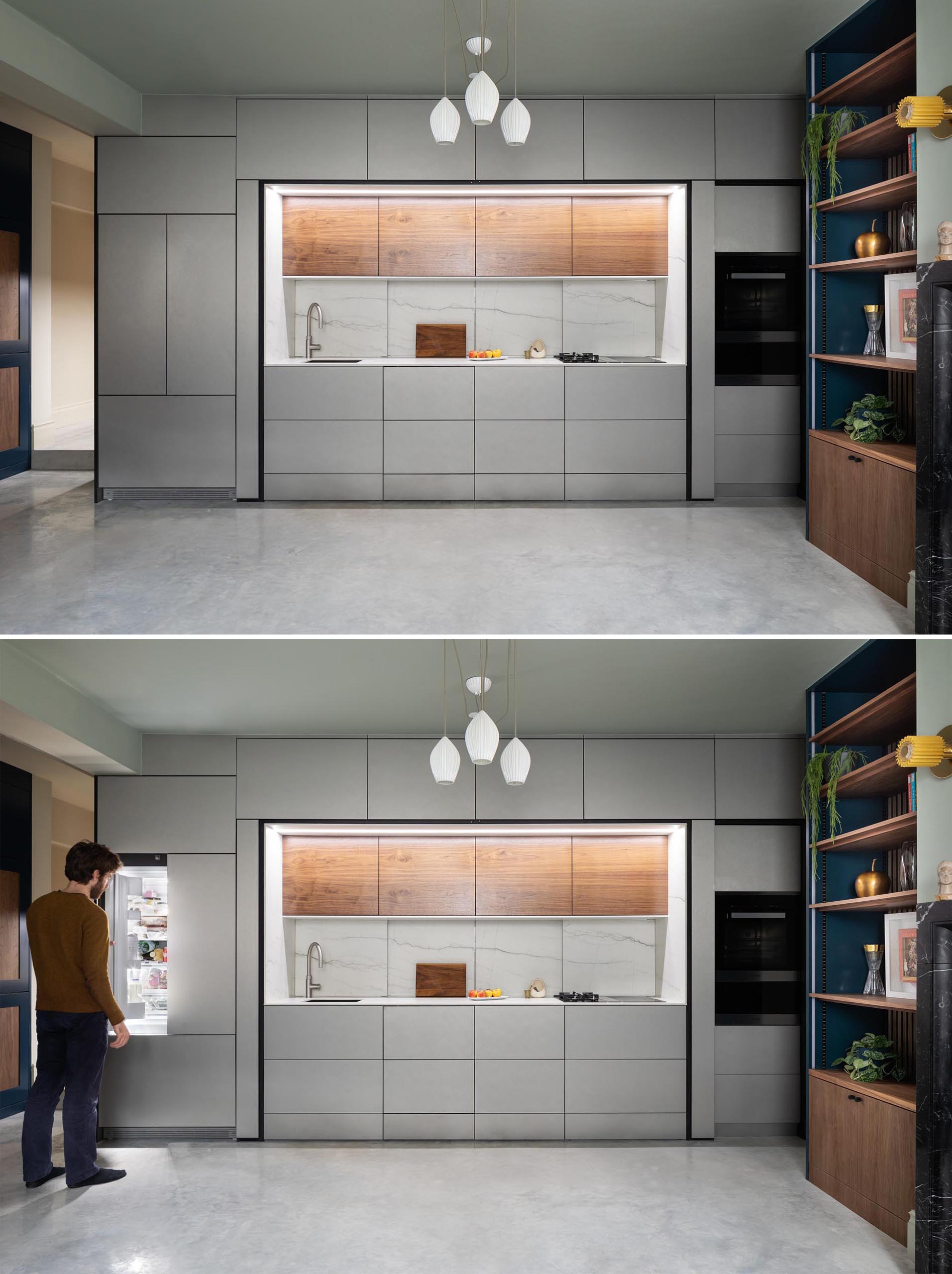 Let's take a look at the rest of the remodeled apartment…
Stepping inside, there's an entryway with a closet that's been built into the wall.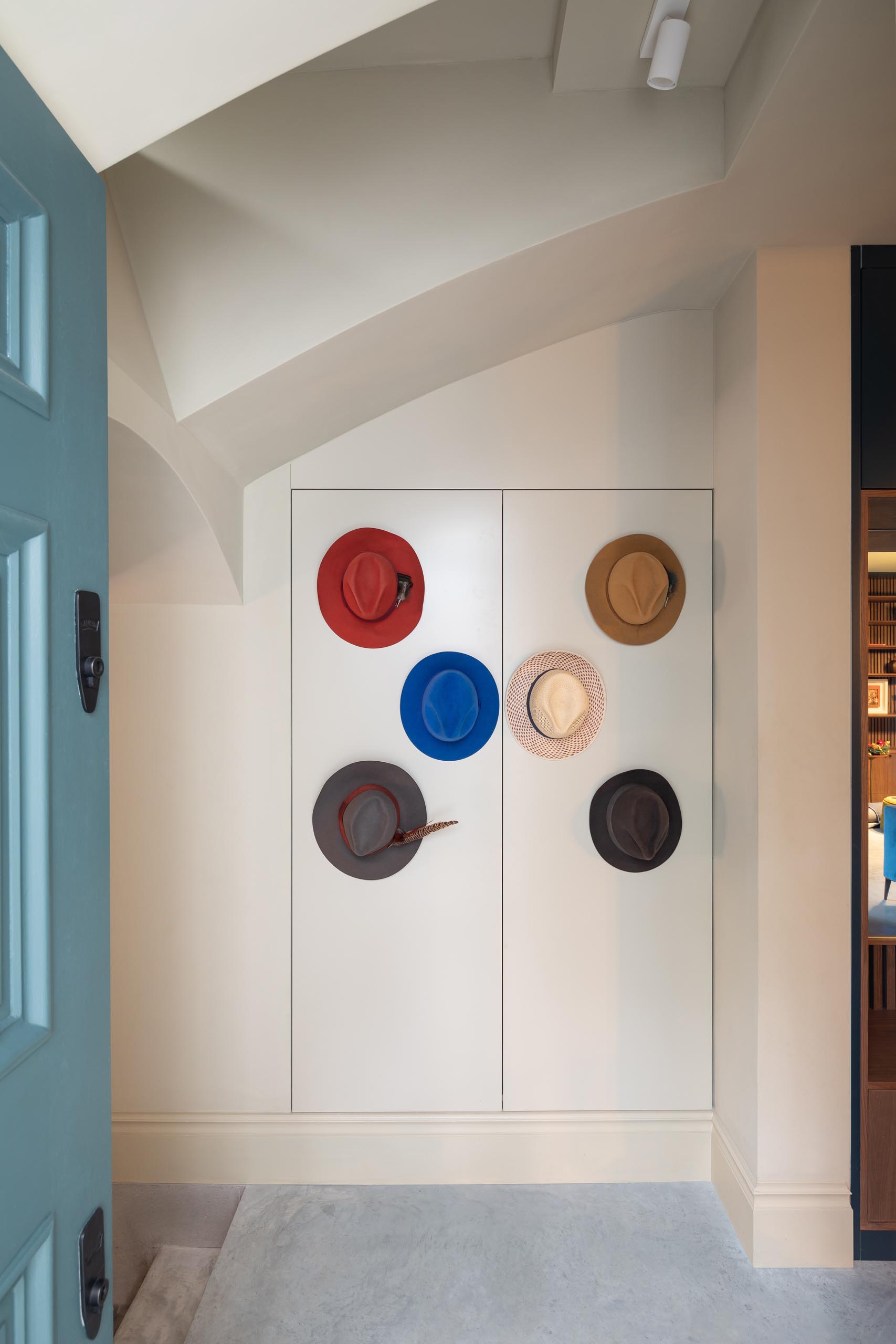 The entryway opens up to the living room, where there's an entire wall of dark blue and wood cabinetry that includes a bench with a mirror, plenty of storage, a fish tank, open shelving, and an integrated coffee station.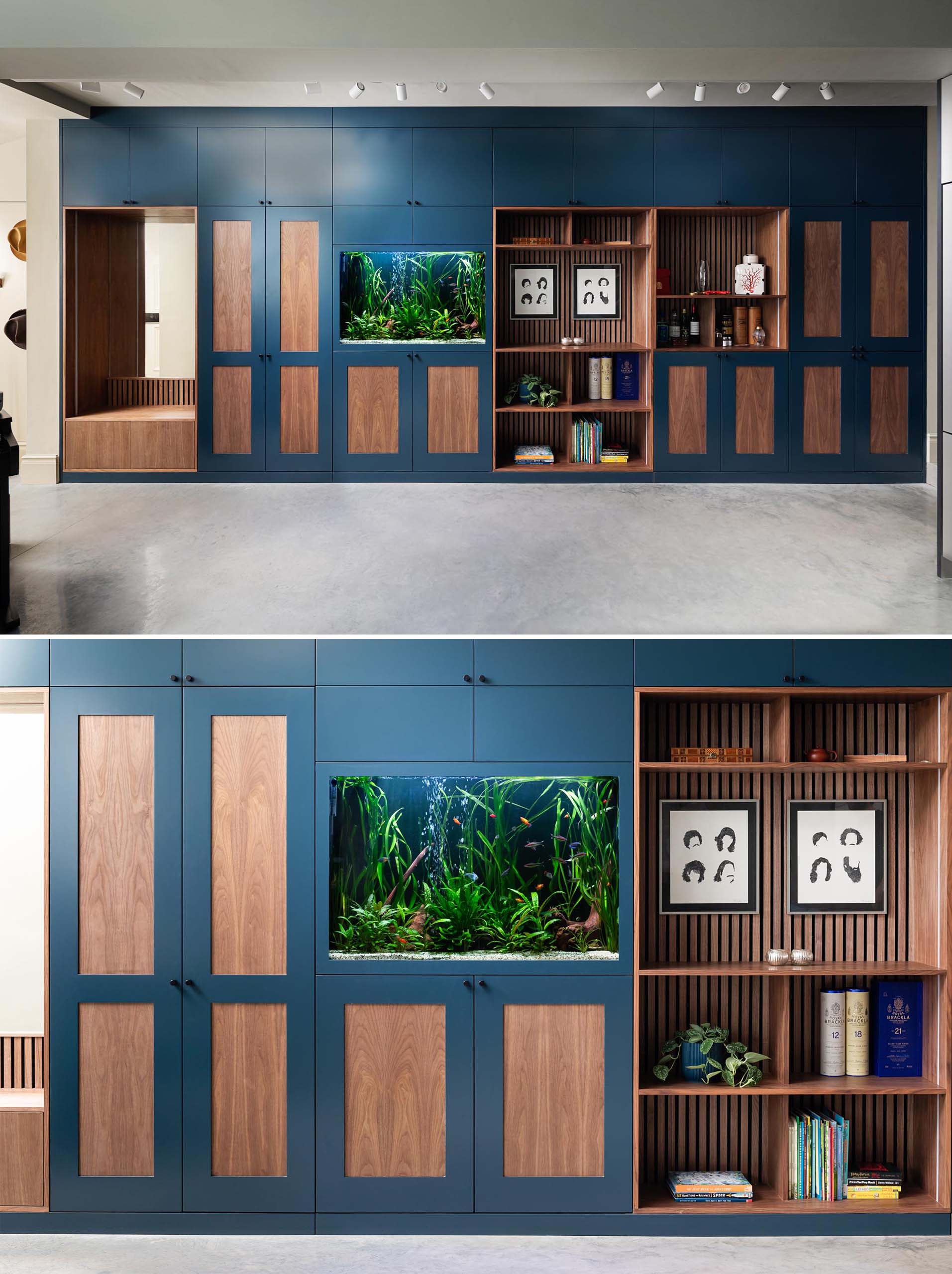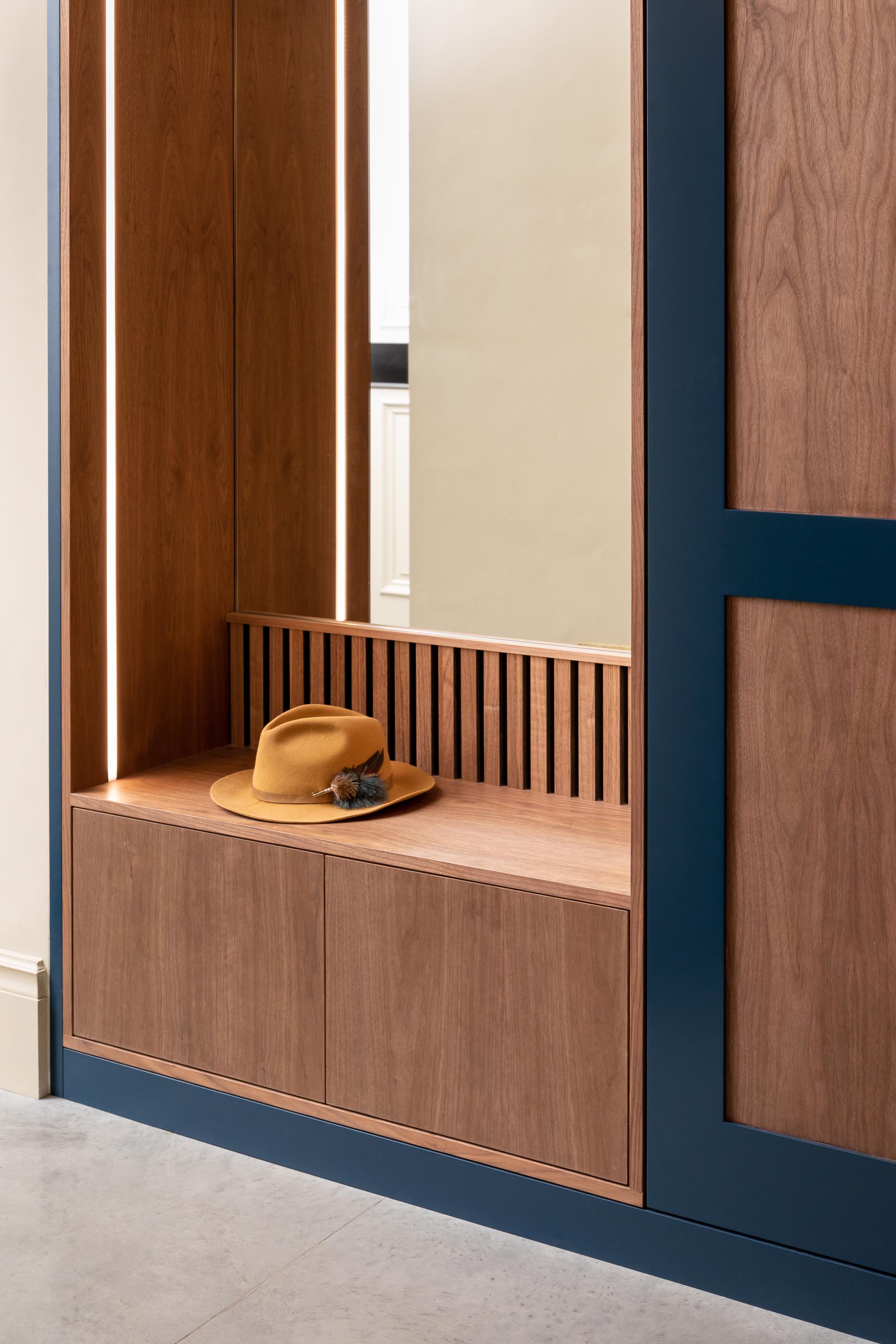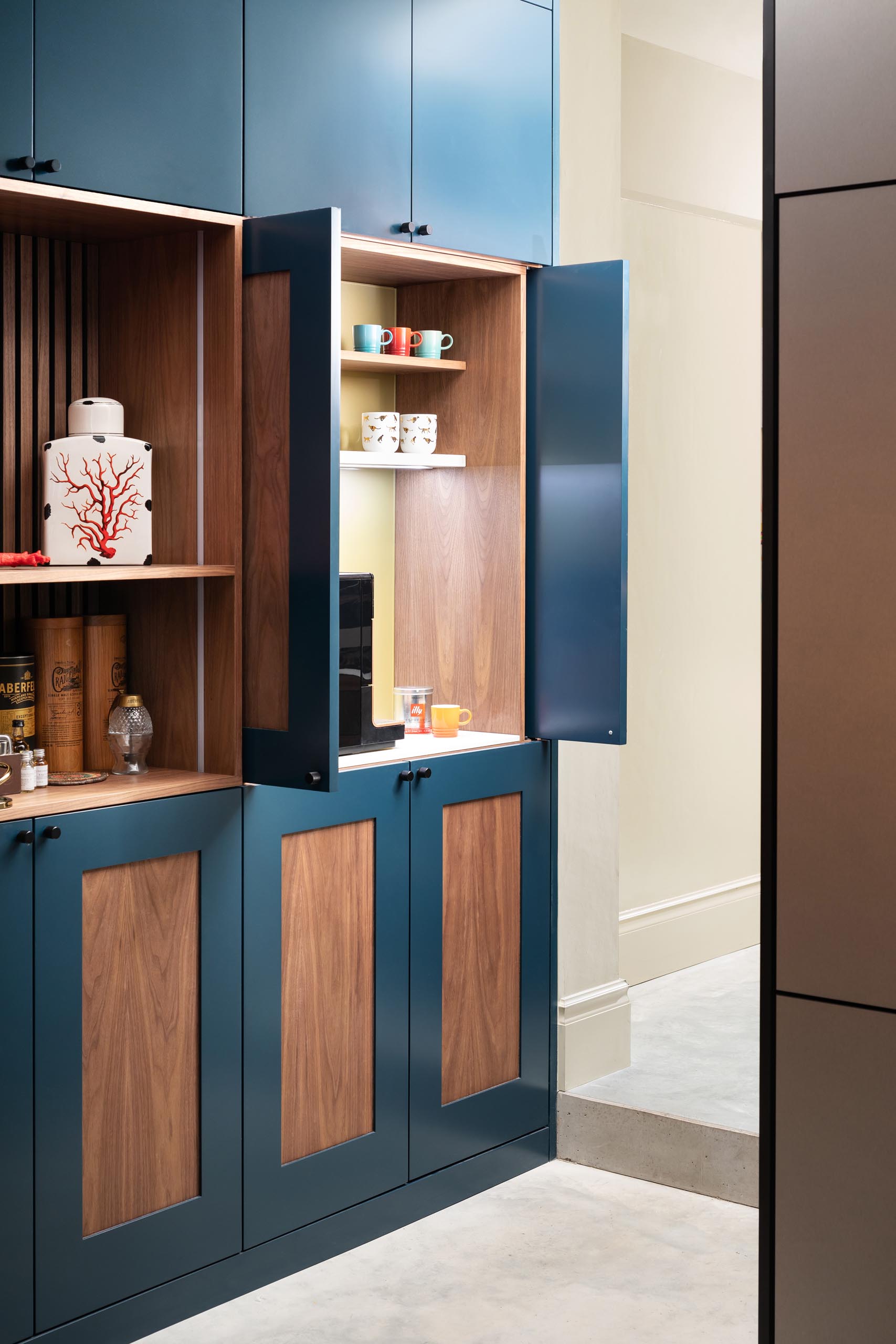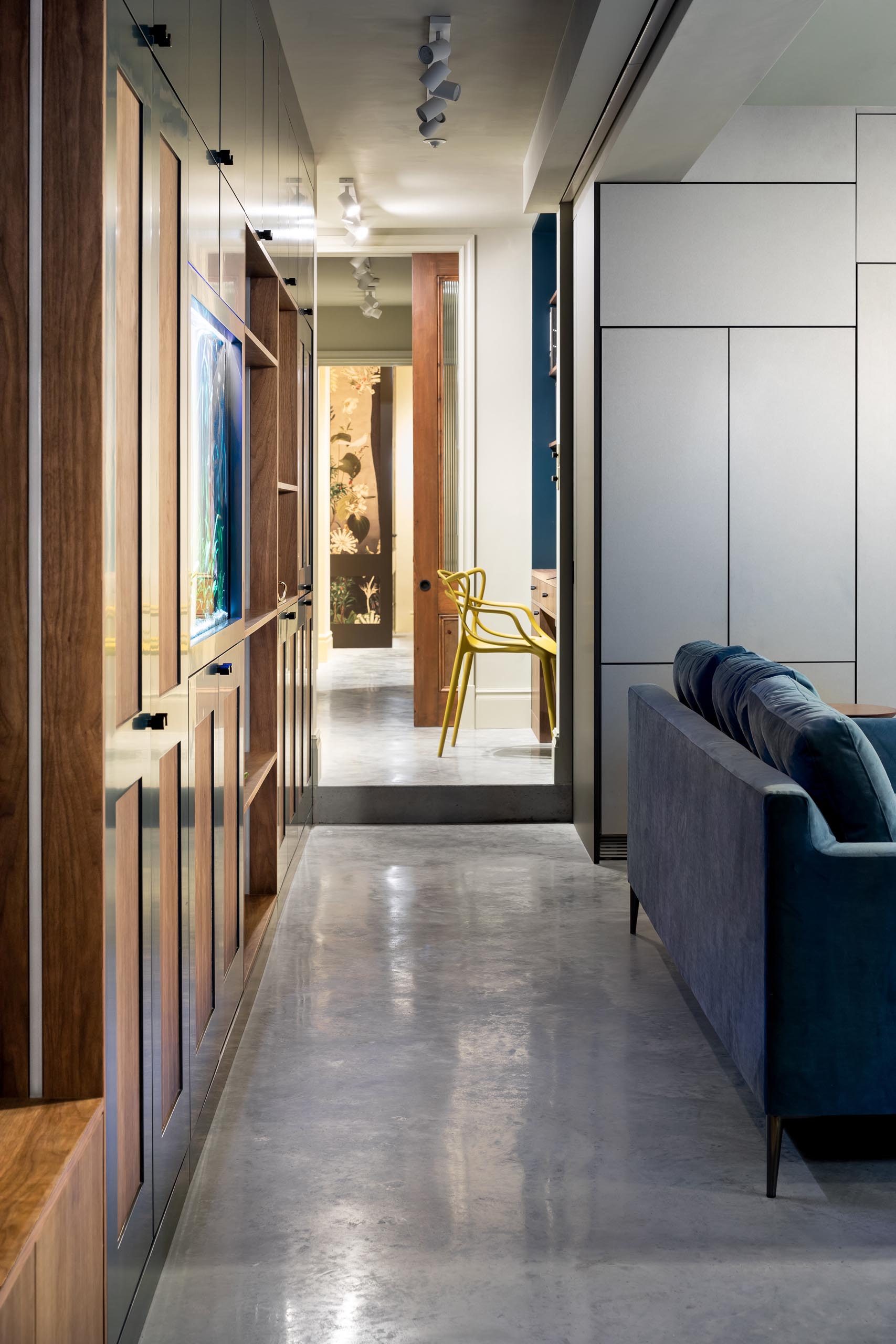 Down the hallway between the living room and the kitchen/dining room, is a custom-designed home office.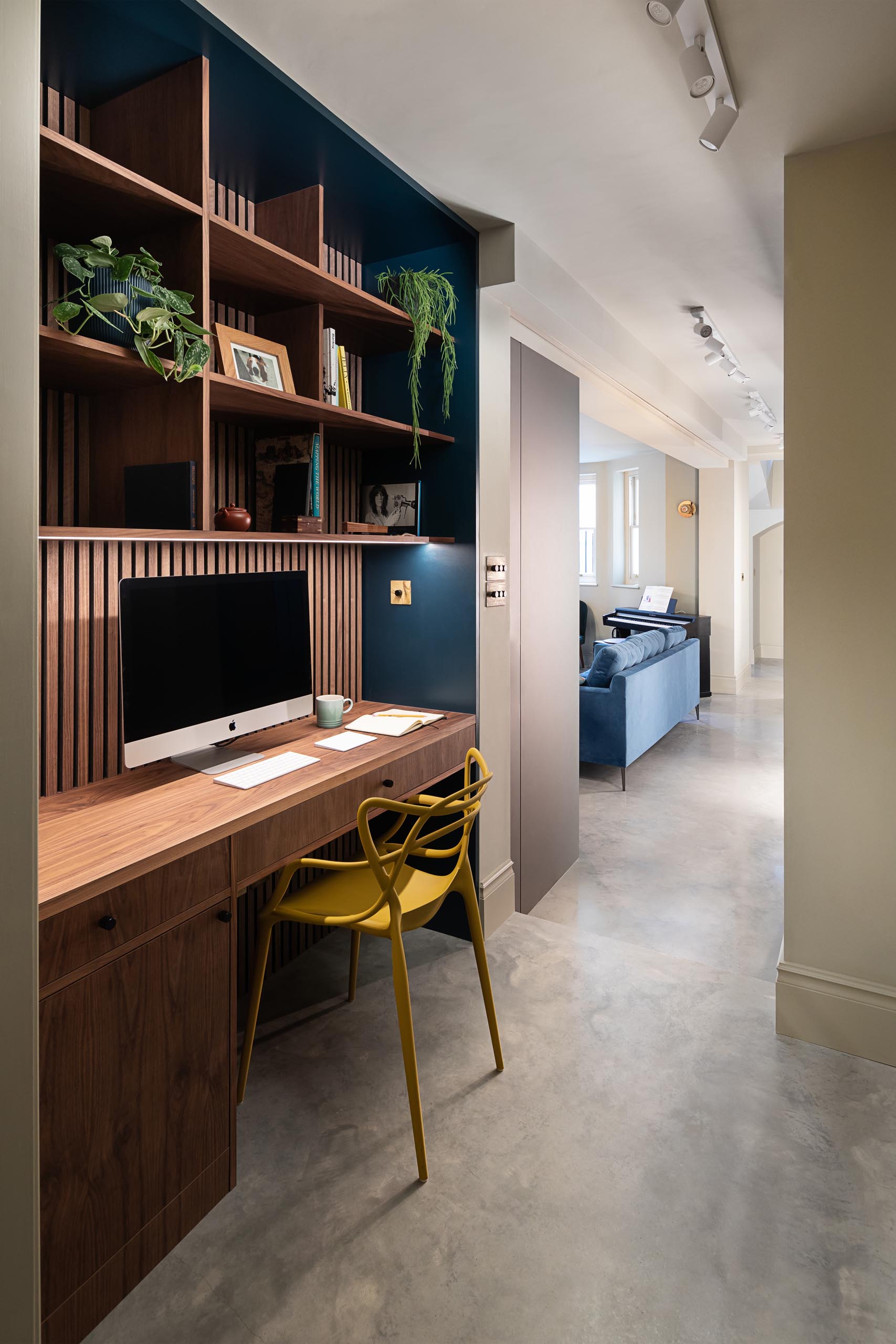 The kitchen shares the open room with the dining area. White lighting hangs from the ceiling, while a fireplace is flanked with floor-to-ceiling wood bookshelves.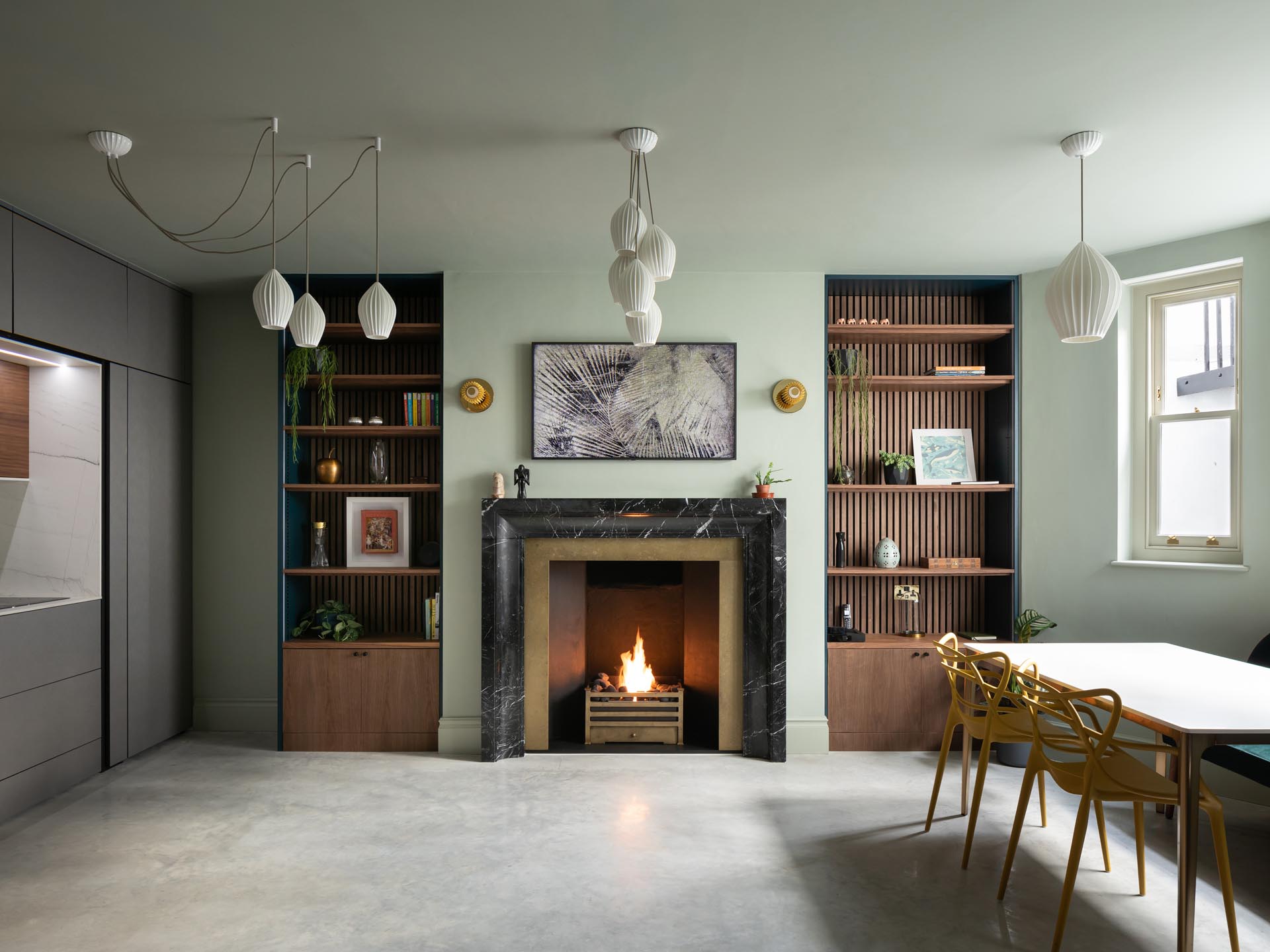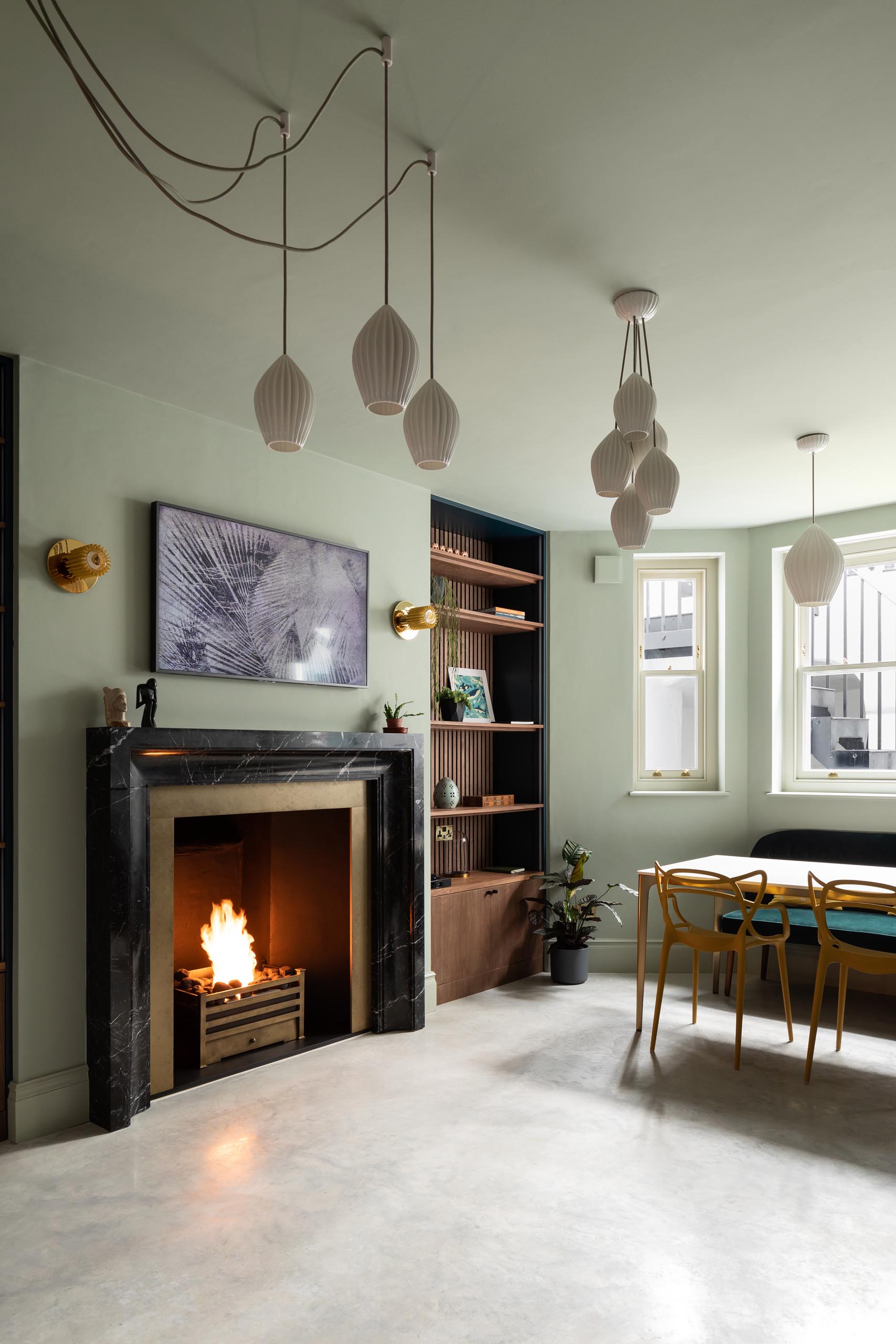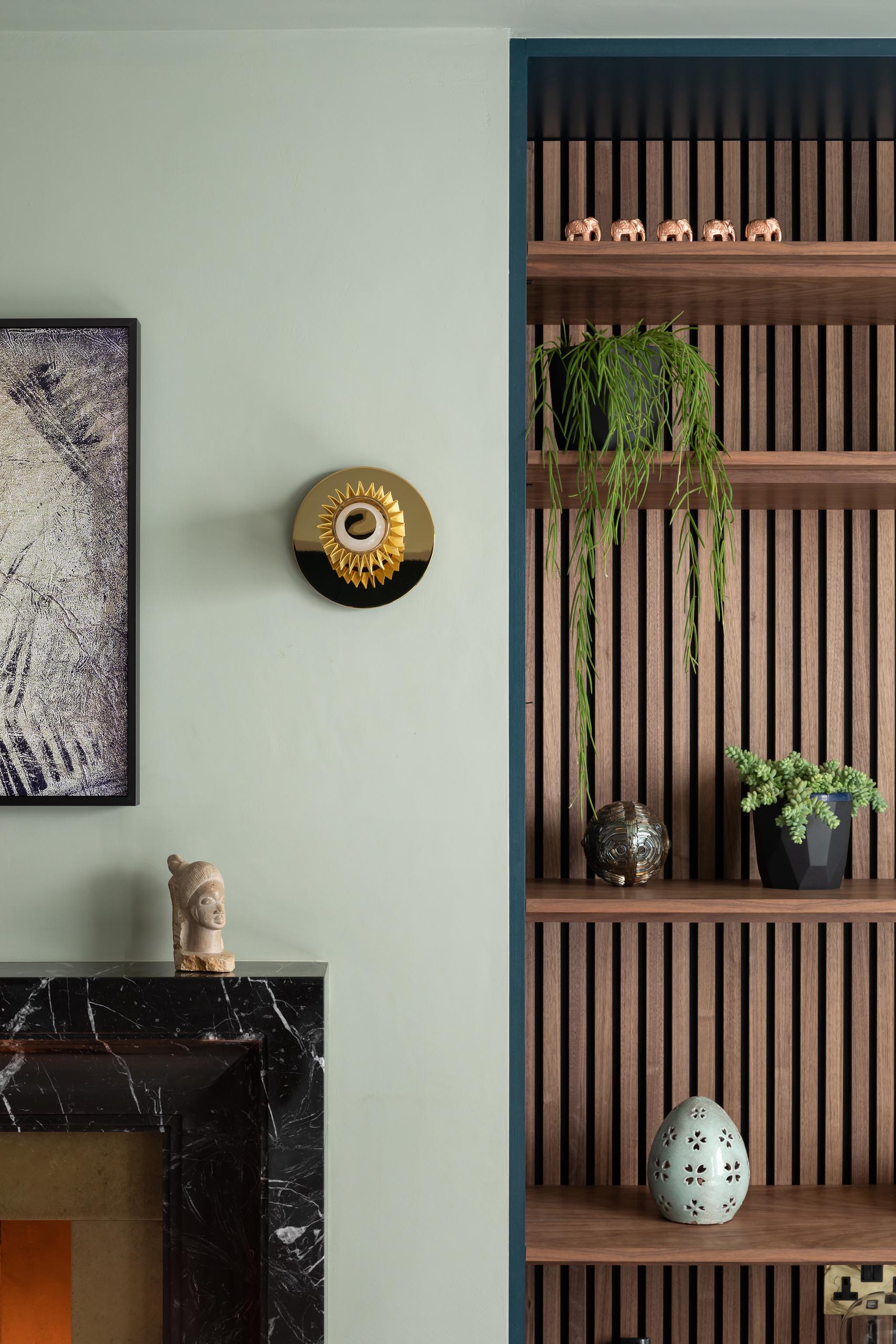 In one of the bedrooms, blush pink walls and bedding creates a calm and relaxed environment.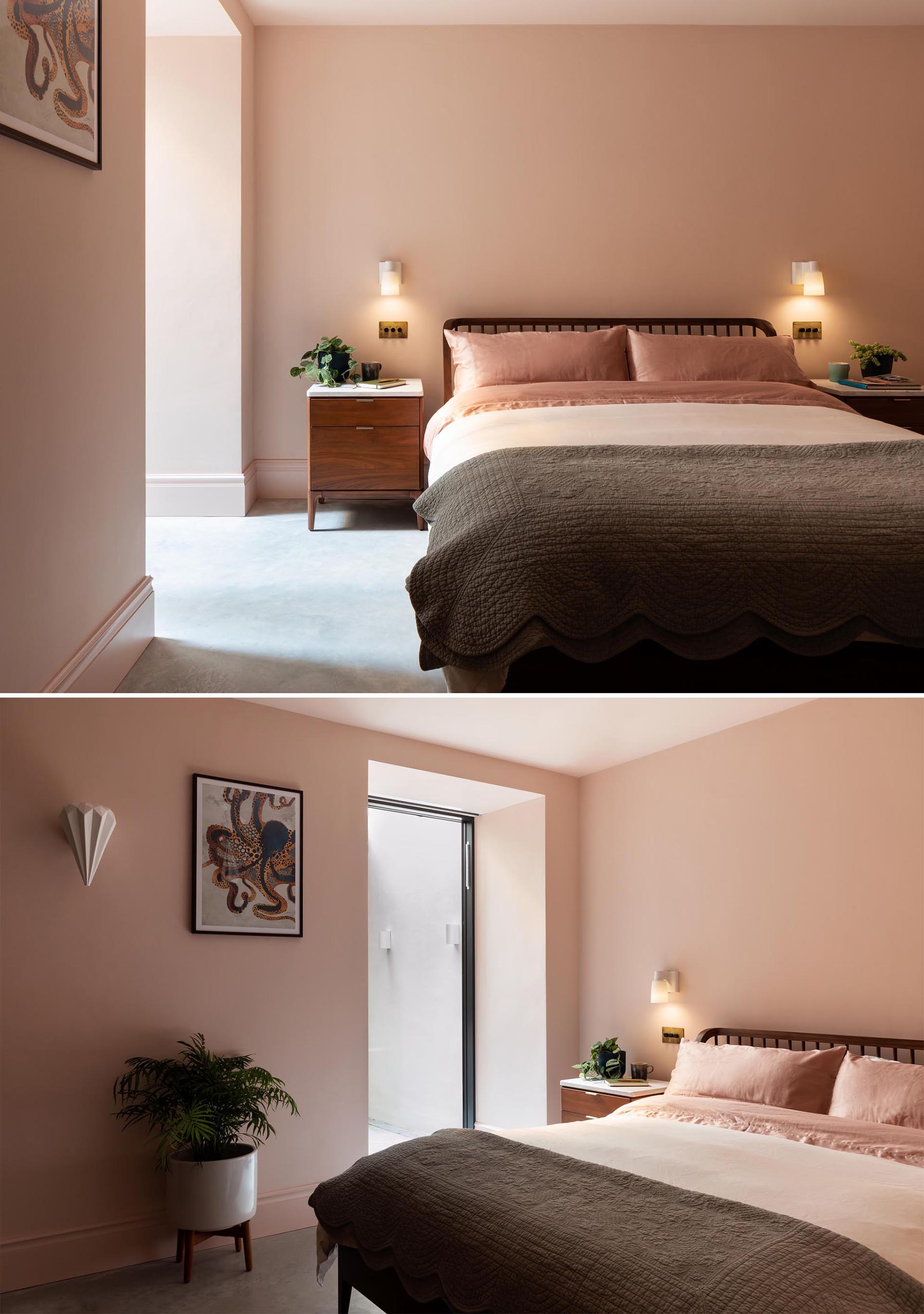 In the bathroom, there's a white vanity with dual sinks, a matching bathtub, as well as a walk-in shower, and a storage cabinet that hangs above the bathroom and adds a natural design element.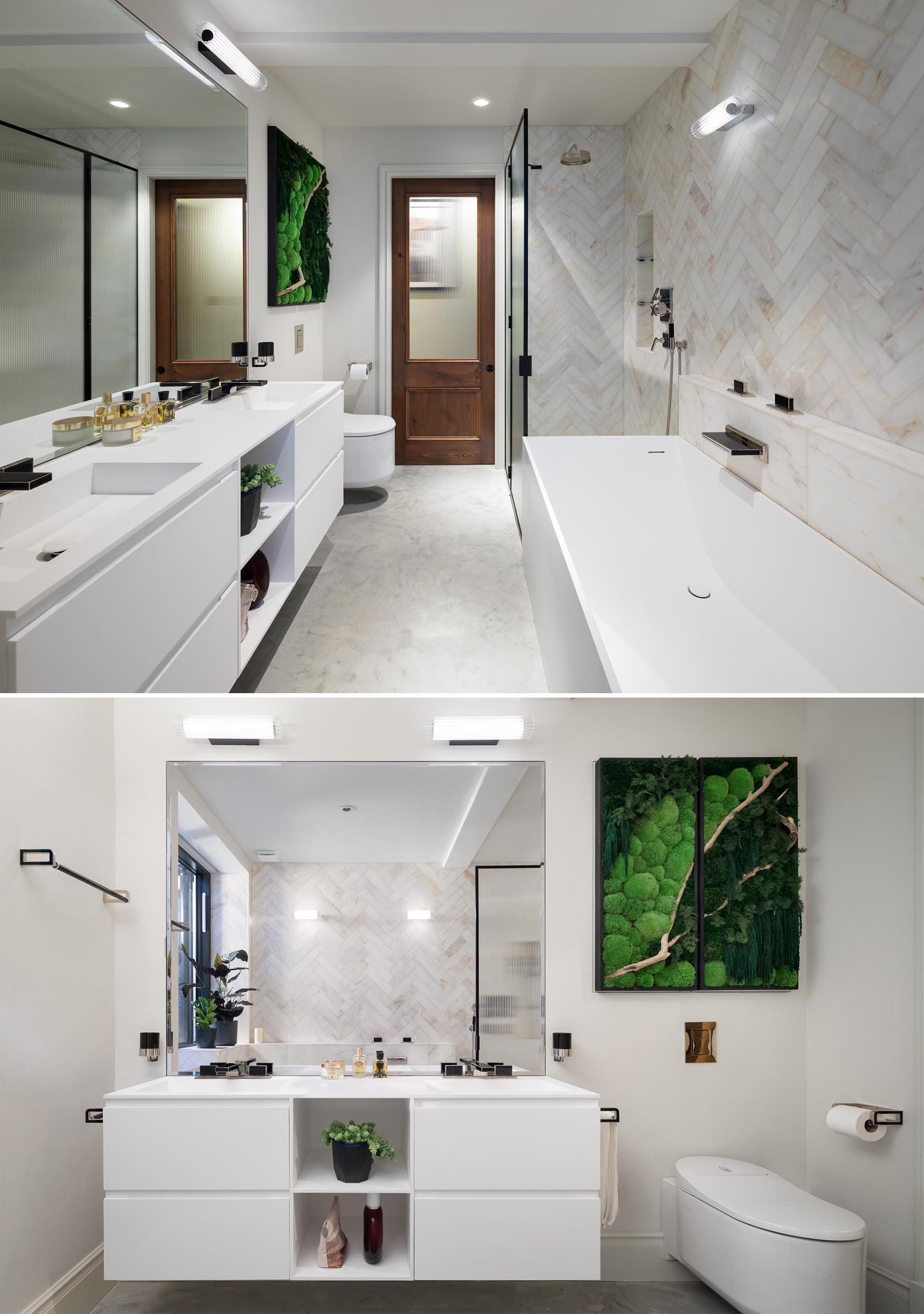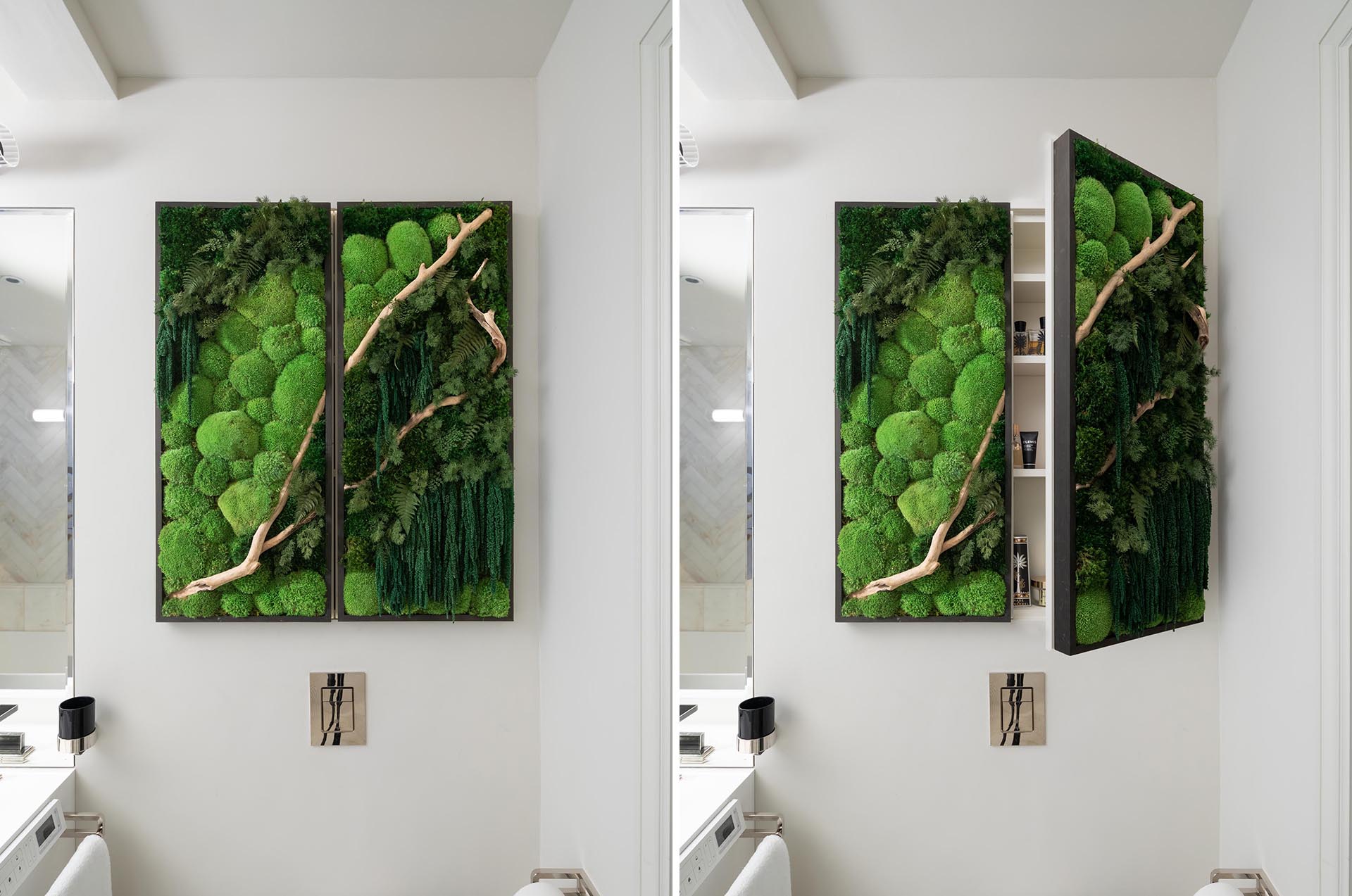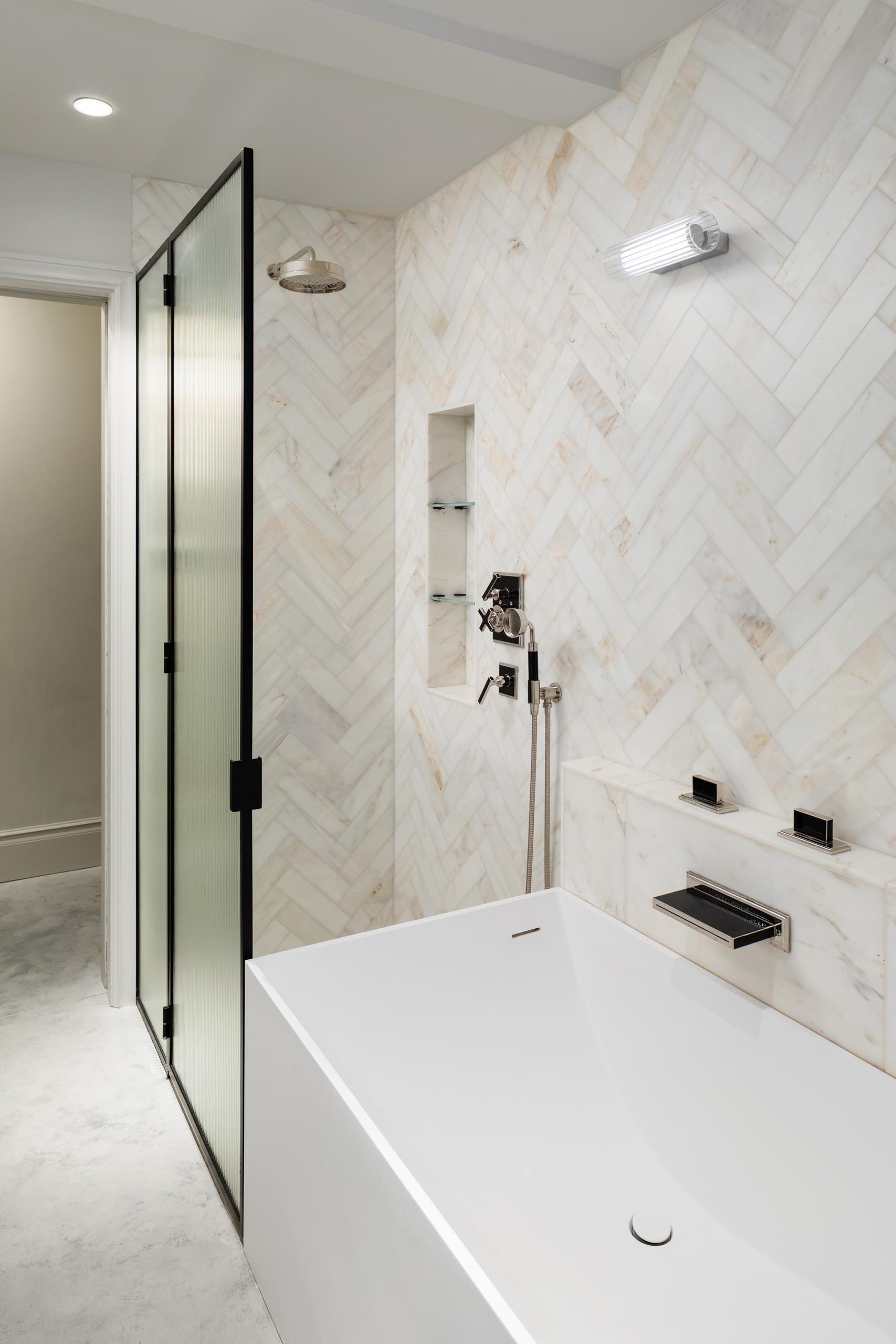 Another unique design element of this apartment is a steam room with a curved glass screen, blush pink walls, and rose gold accents.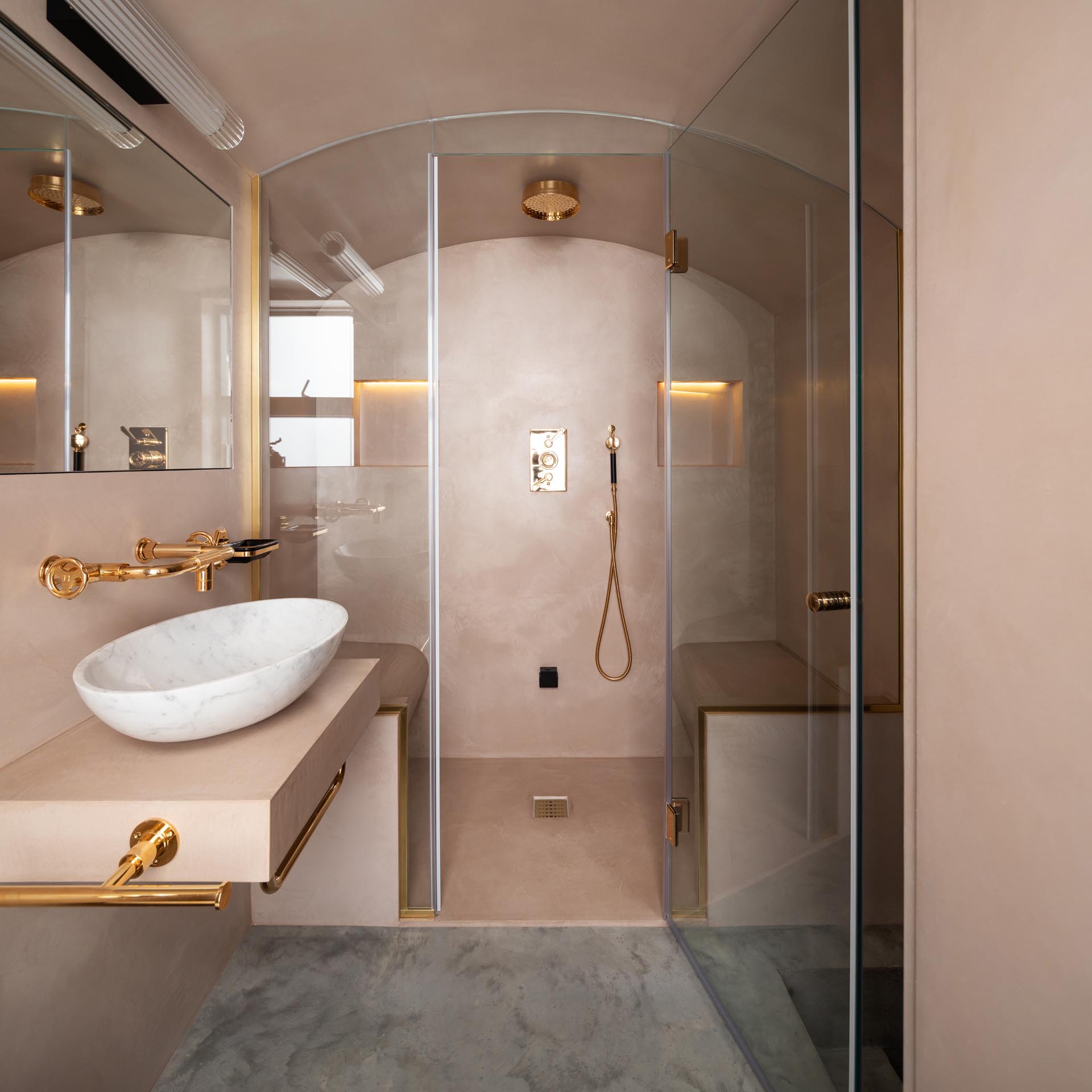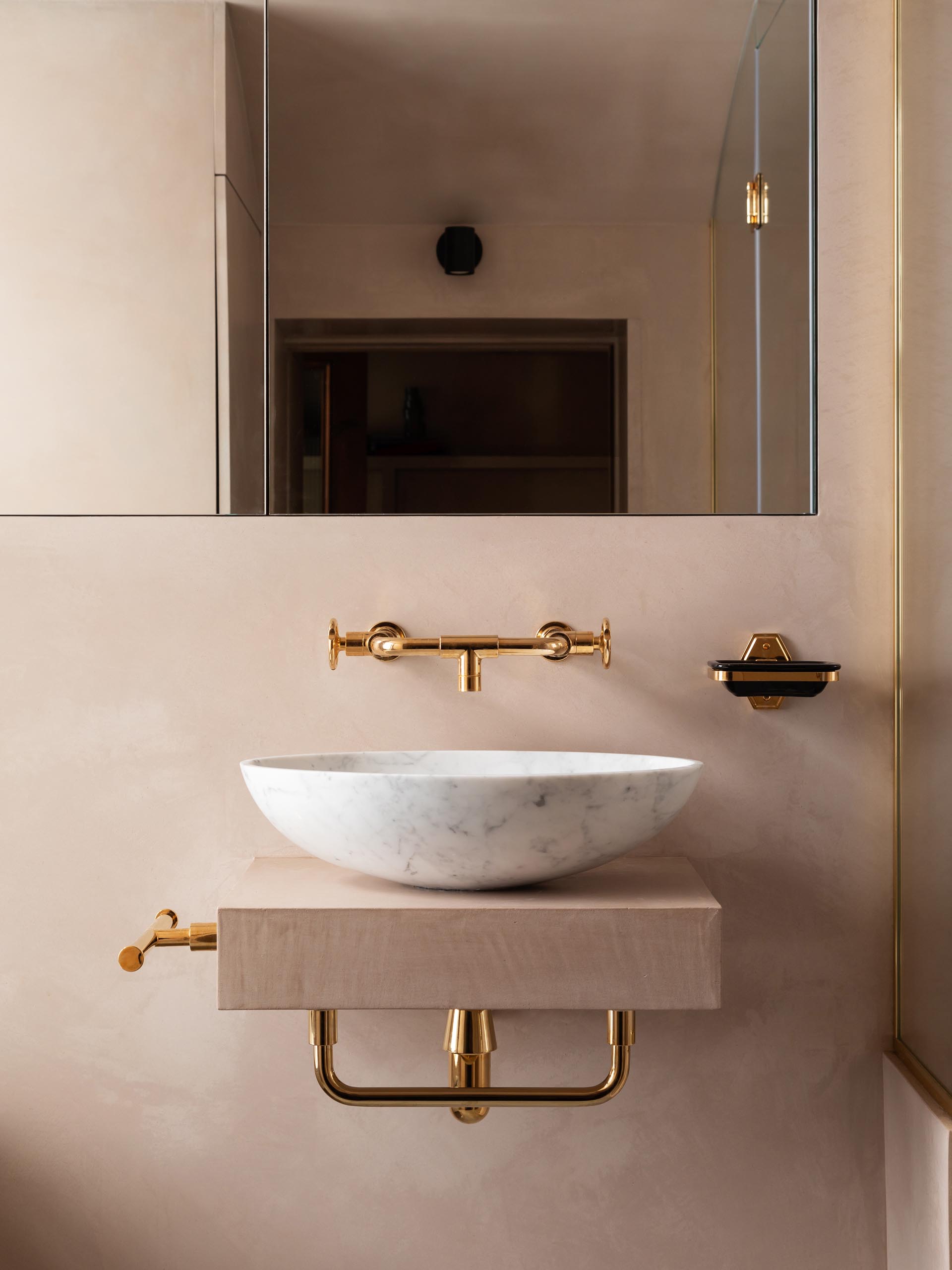 Here's a look at the 'before' and 'after' floor plan of the apartment remodel.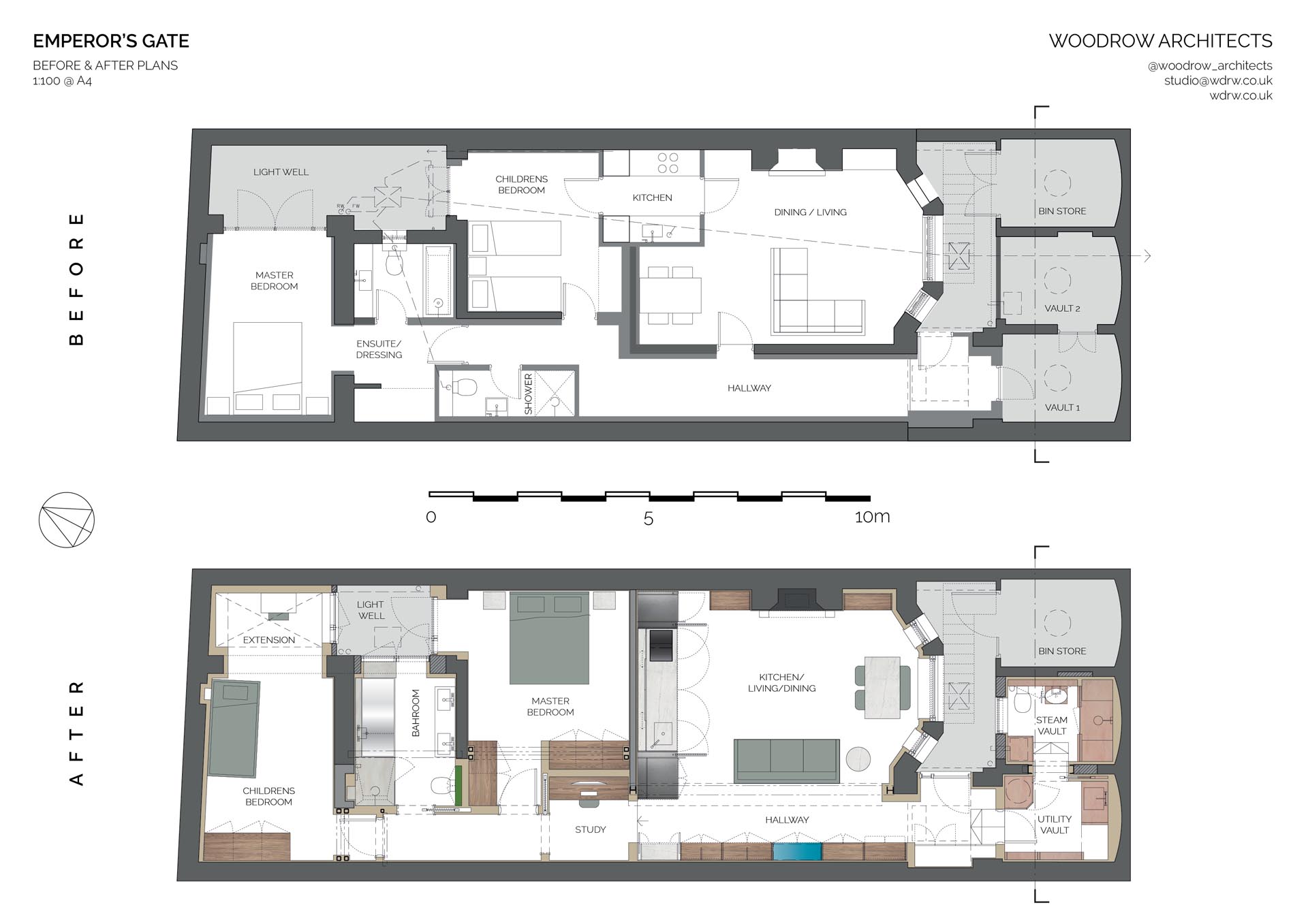 Photography: Adam Scott Photography | Architect: Woodrow Architects | Structural Engineer: J Friis Consulting Structural Engineers | Contractor: Decor House Construction