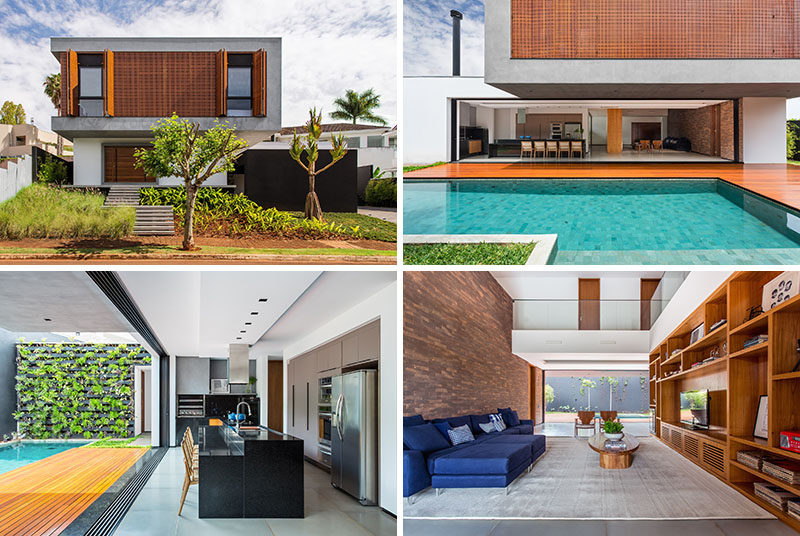 Carolina Sakuno and Fausto Cintra of CF Arquitetura have designed this contemporary home for a young family in Londrina, Brazil.
From the street, the two-storey house has large wood shutters on the upper floor that provide privacy and security, while landscaping guides you to the wood front door.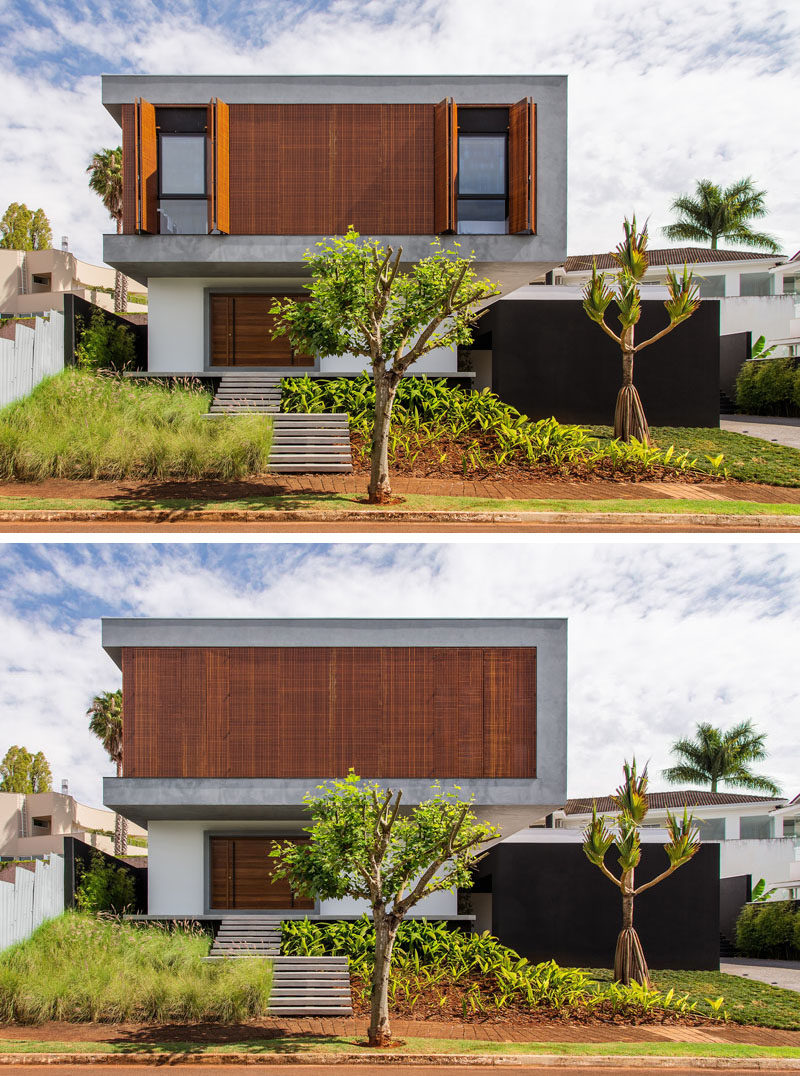 ---
Located at the side of the house is a covered carport that's large enough to accommodate three cars, and also provides access to the home via a set of stairs.
---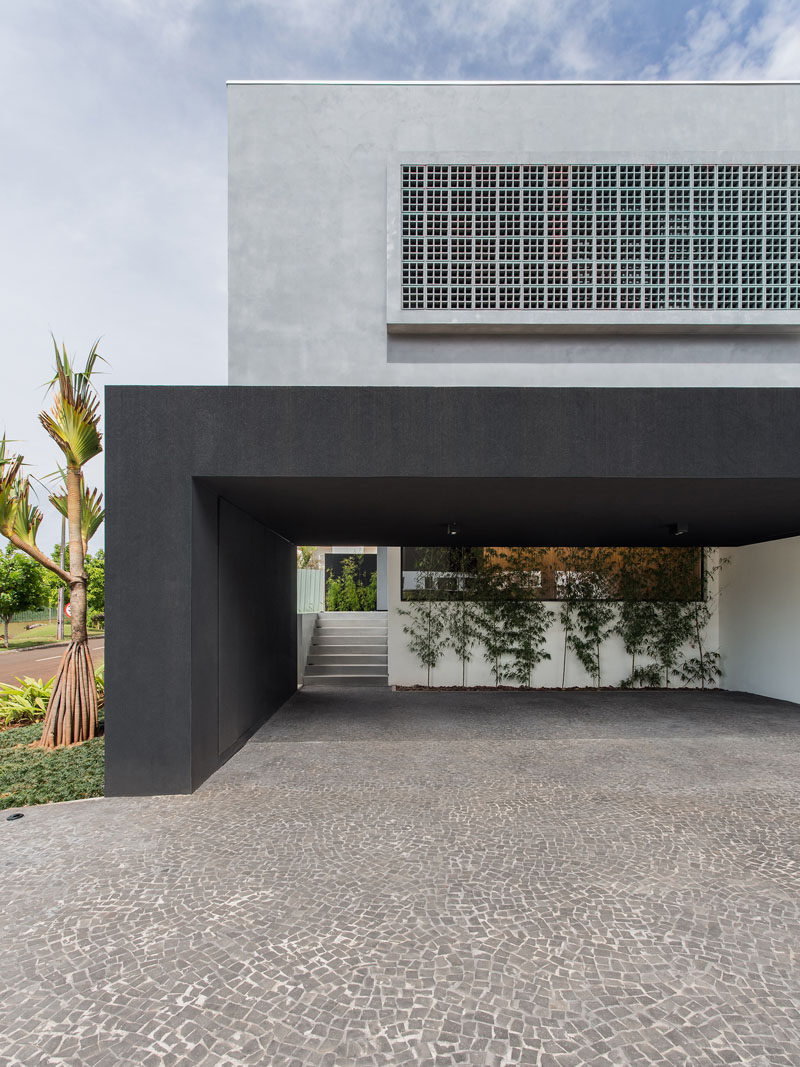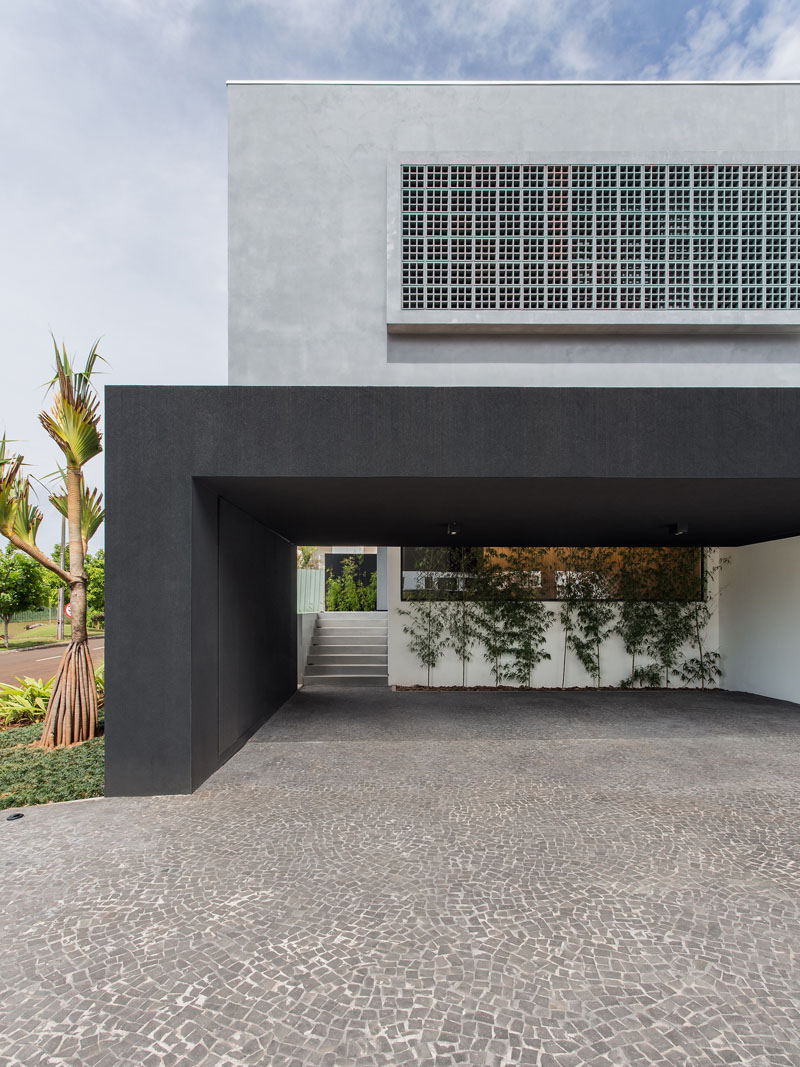 ---
The lower floor of the home has backyard with swimming pool, green wall, and direct access to the kitchen and living areas of the home.
---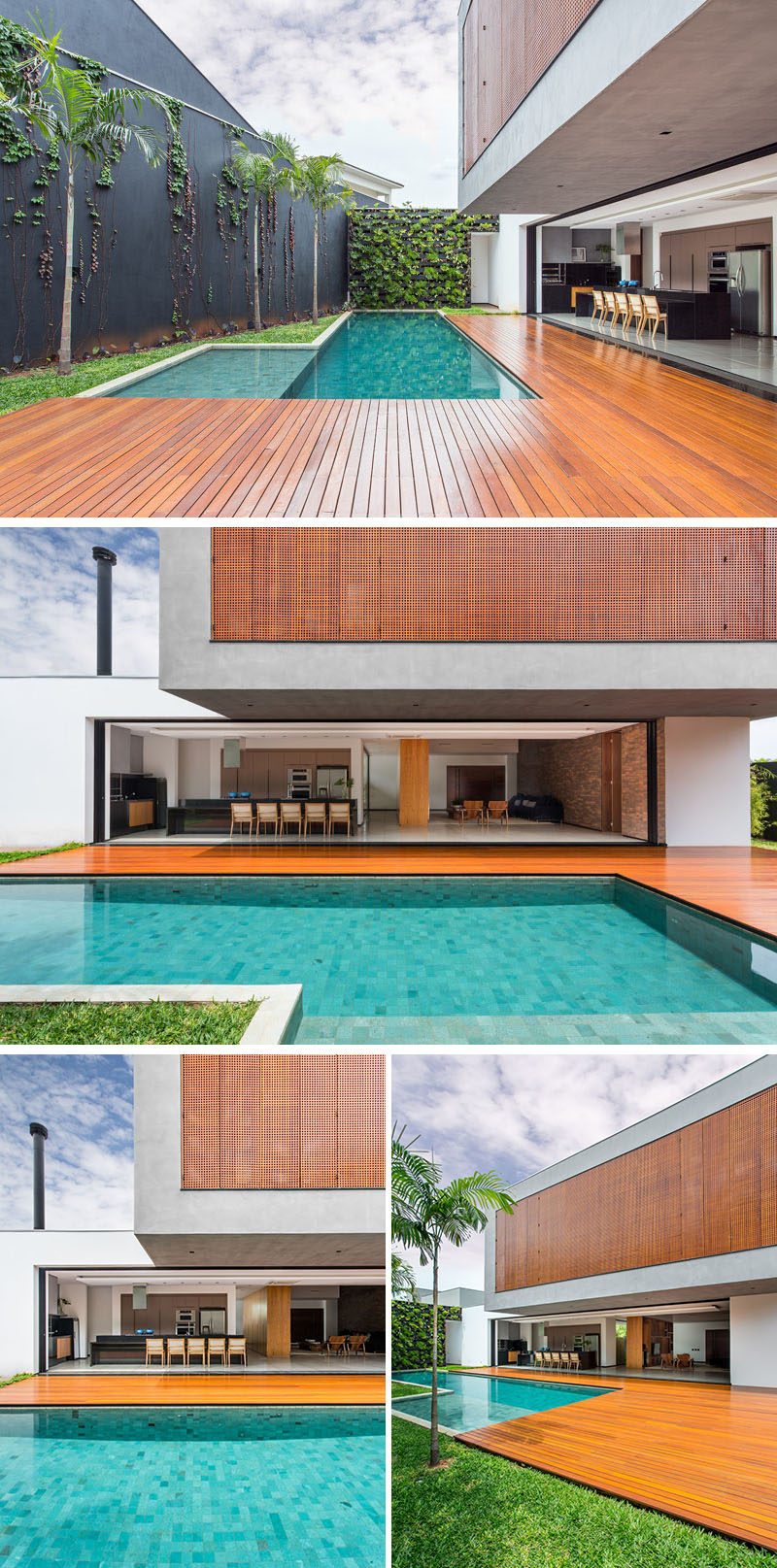 ---
The gourmet kitchen has a central black island with a lower section that's the perfect height for a group of dining chairs.
---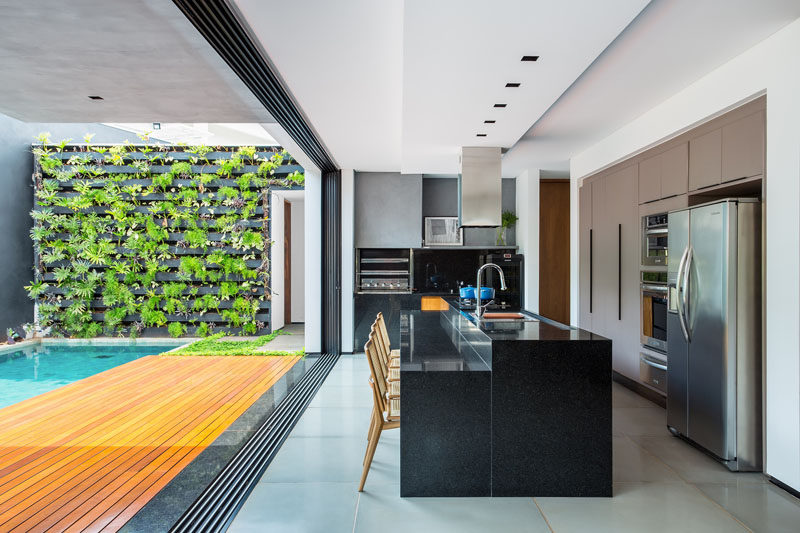 ---
In the living room, a large wood shelving unit fills one wall, and on the opposite wall, bricks have been used as a feature wall behind the sofa.
---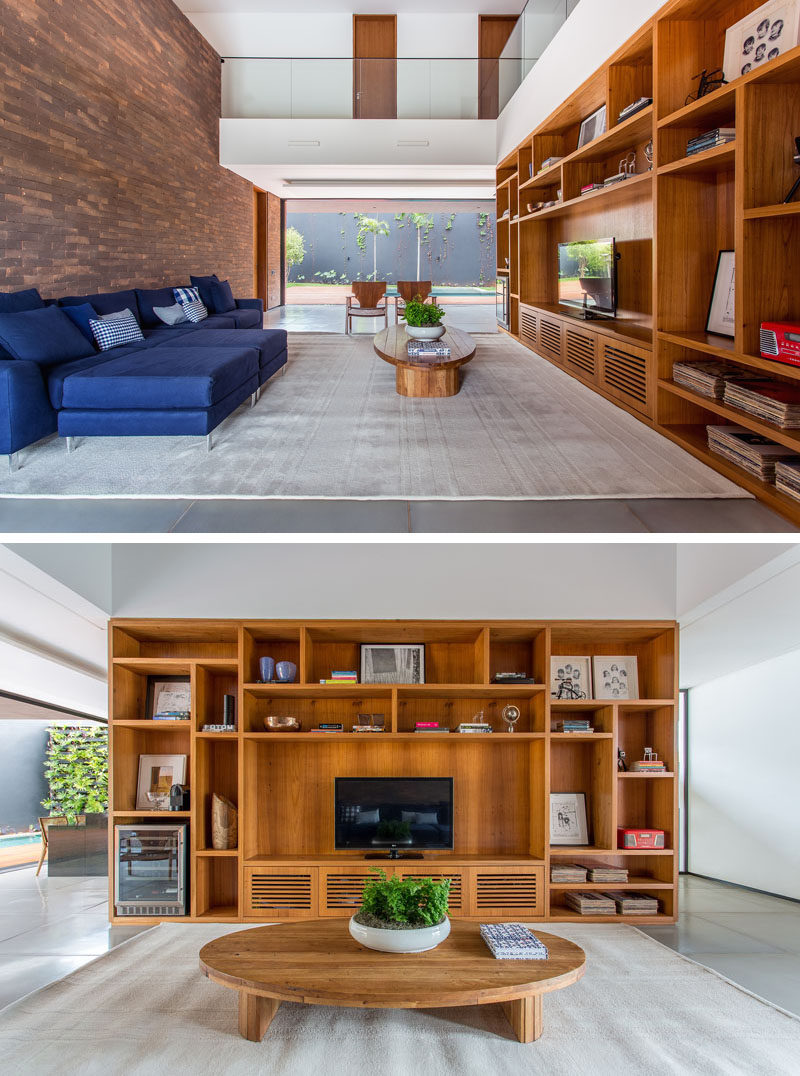 ---
A hallway between the living room and the kitchen creates a space for extra storage and a view of the garden.
---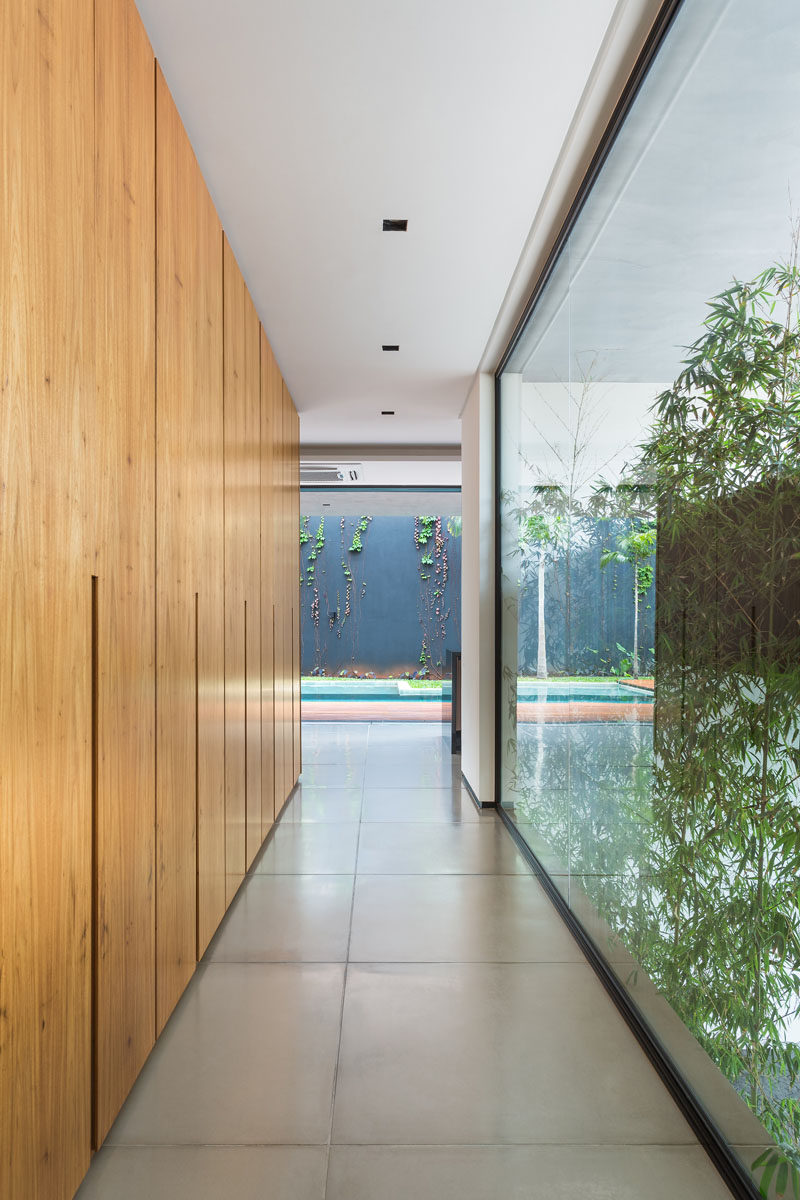 ---
Wood stairs with black metallic skirting boards and lighting, lead you to the upper floor of the home.
---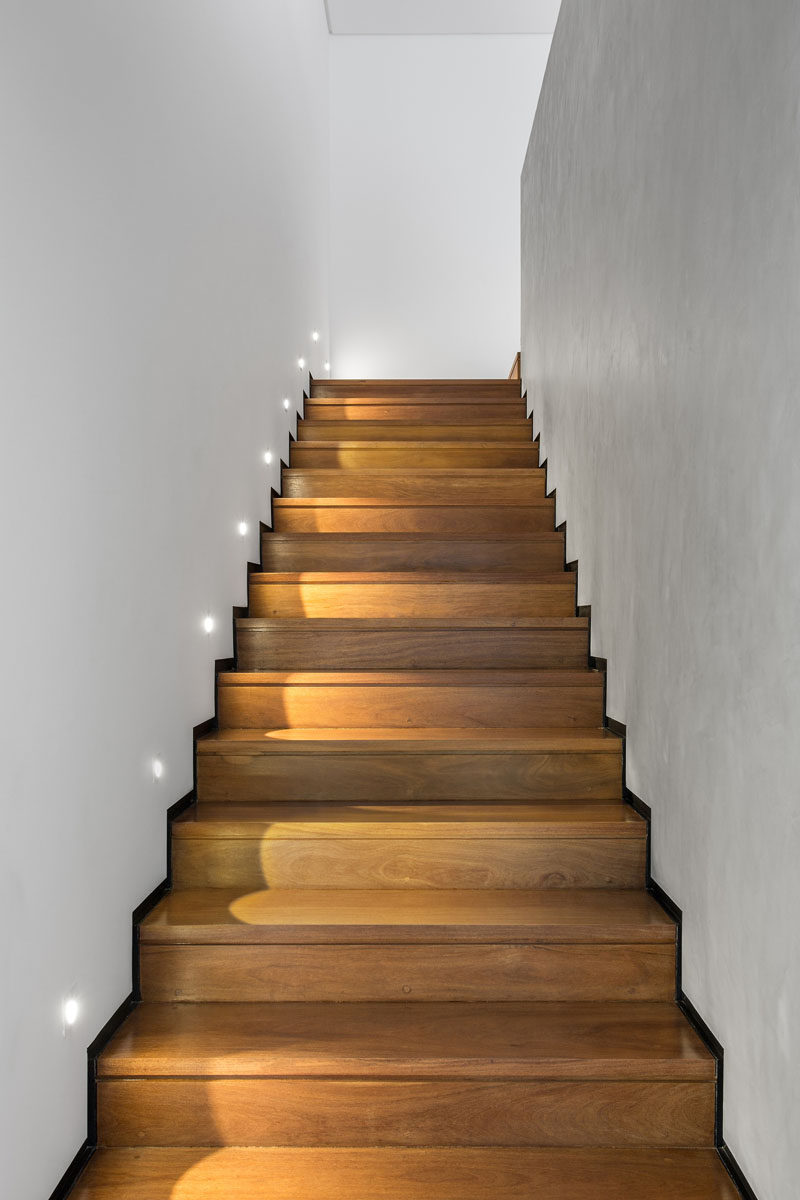 ---
This bathroom has a wood and white palette with wood floors, door, cabinetry, and shutters, while the tiles, sinks, countertop and bath have been kept white.
---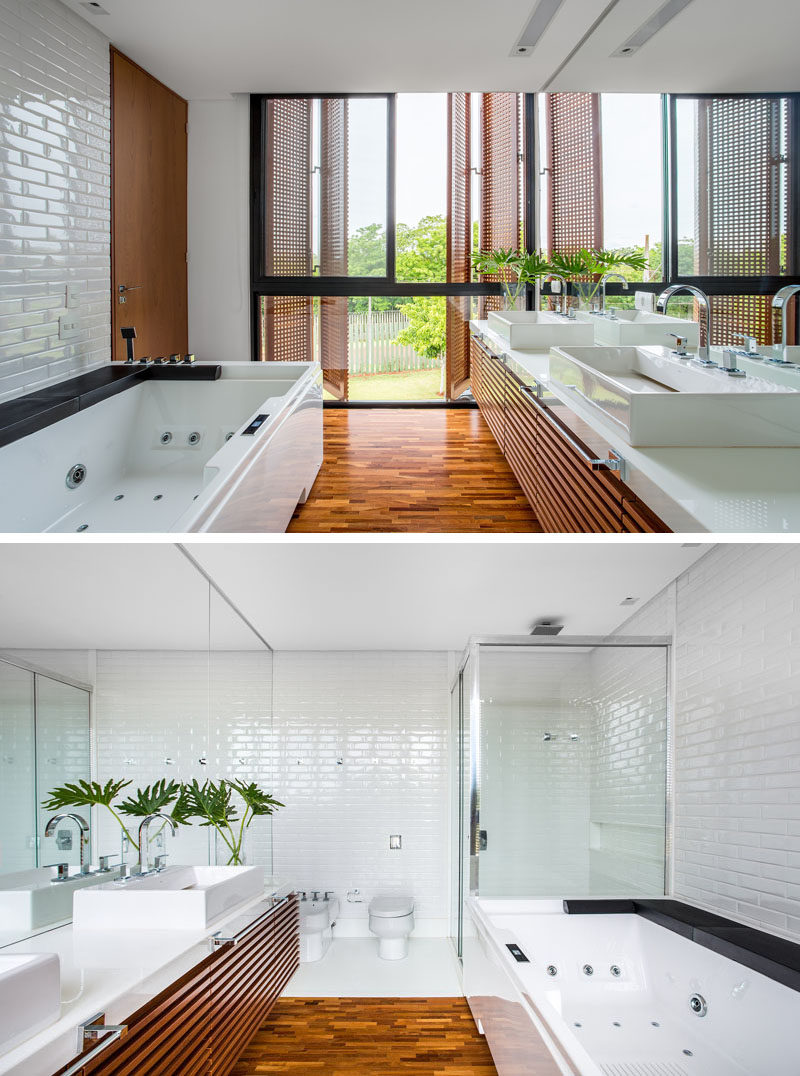 ---
In this bathroom, there's a more masculine look with concrete walls and sink, a thin vertical mirror, and black toilet and shutters.
---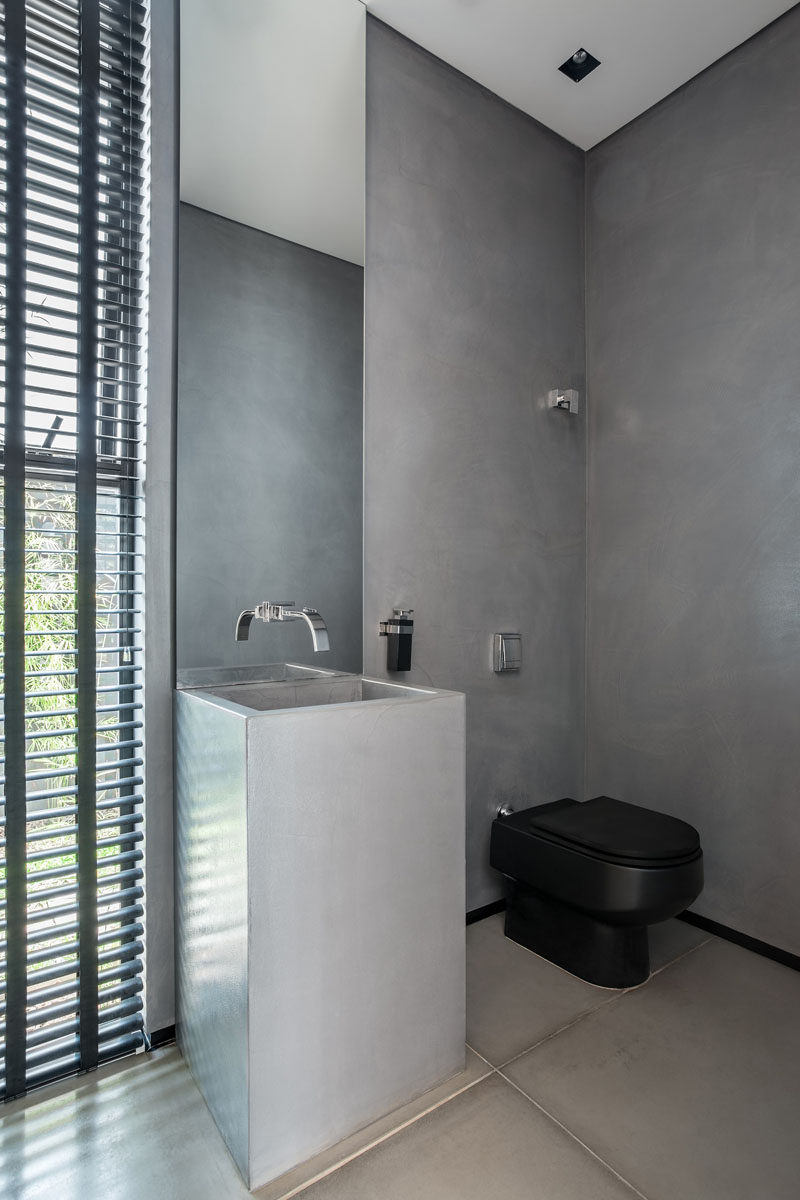 ---
This bathroom is the opposite, with a completely white look.
---