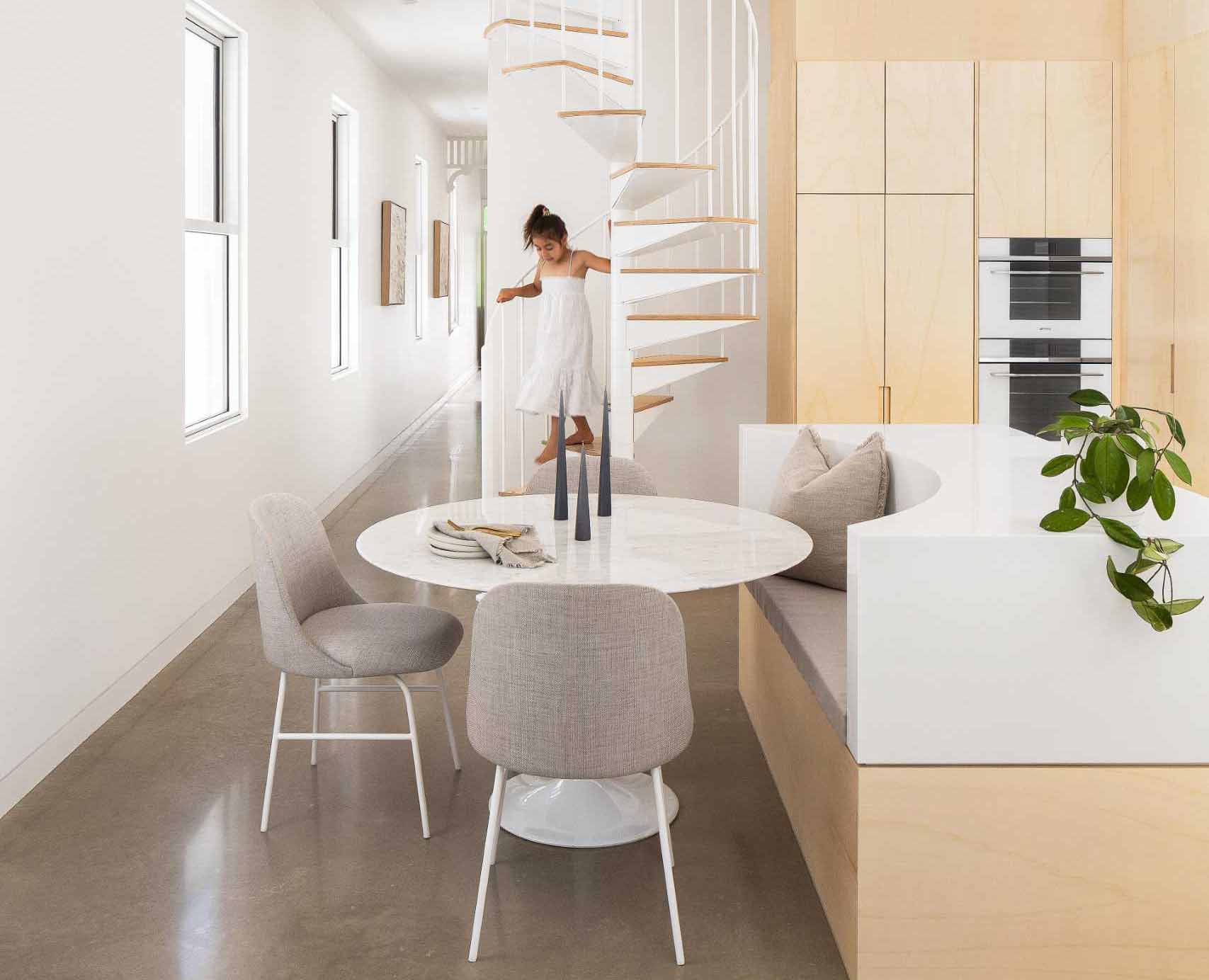 C. Kairouz Architects has shared photos of a renovation and extension project they designed for a home in Melbourne, Australia.
One of the design details in the new extension is the kitchen island that doubles as seating for the dining area.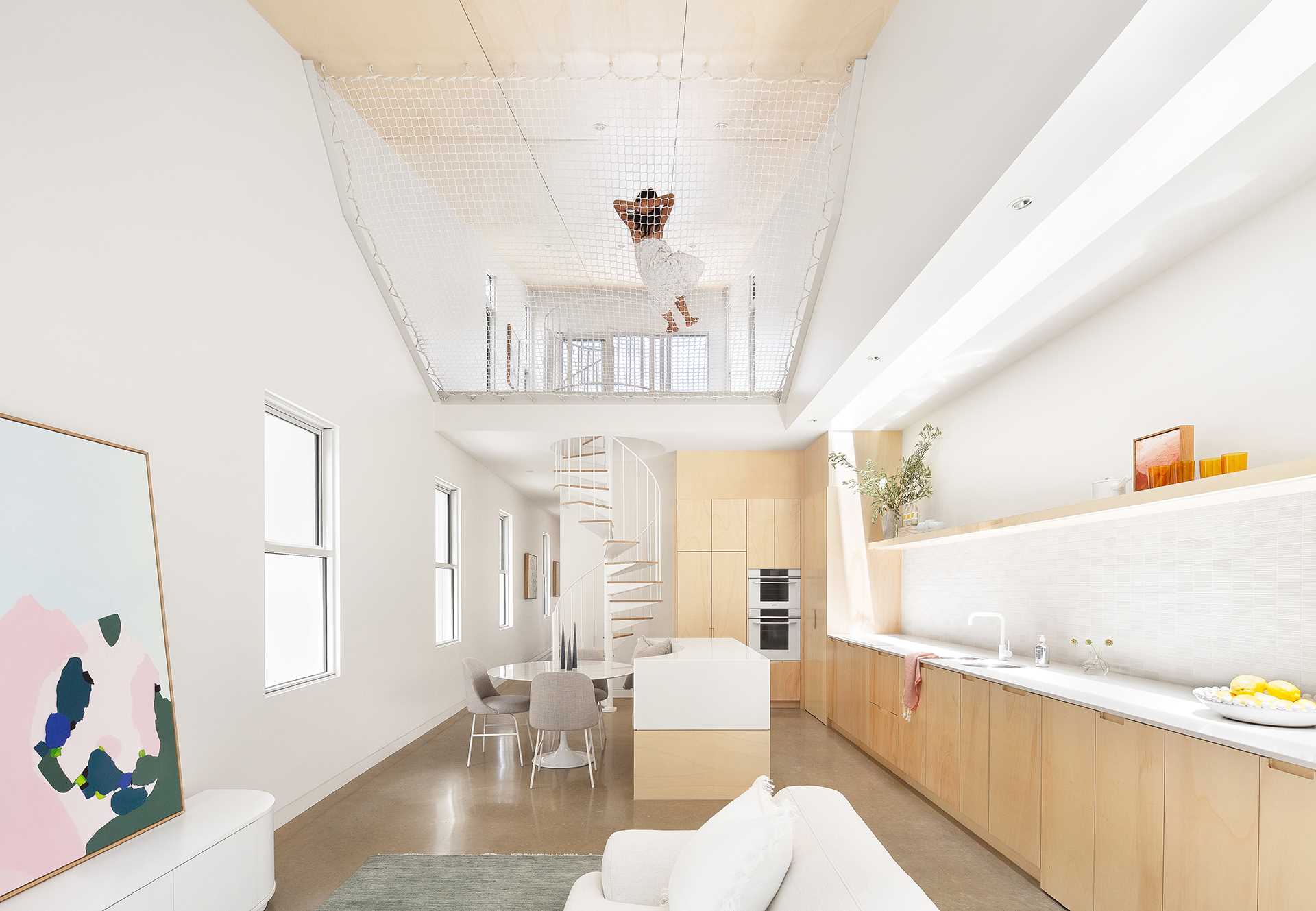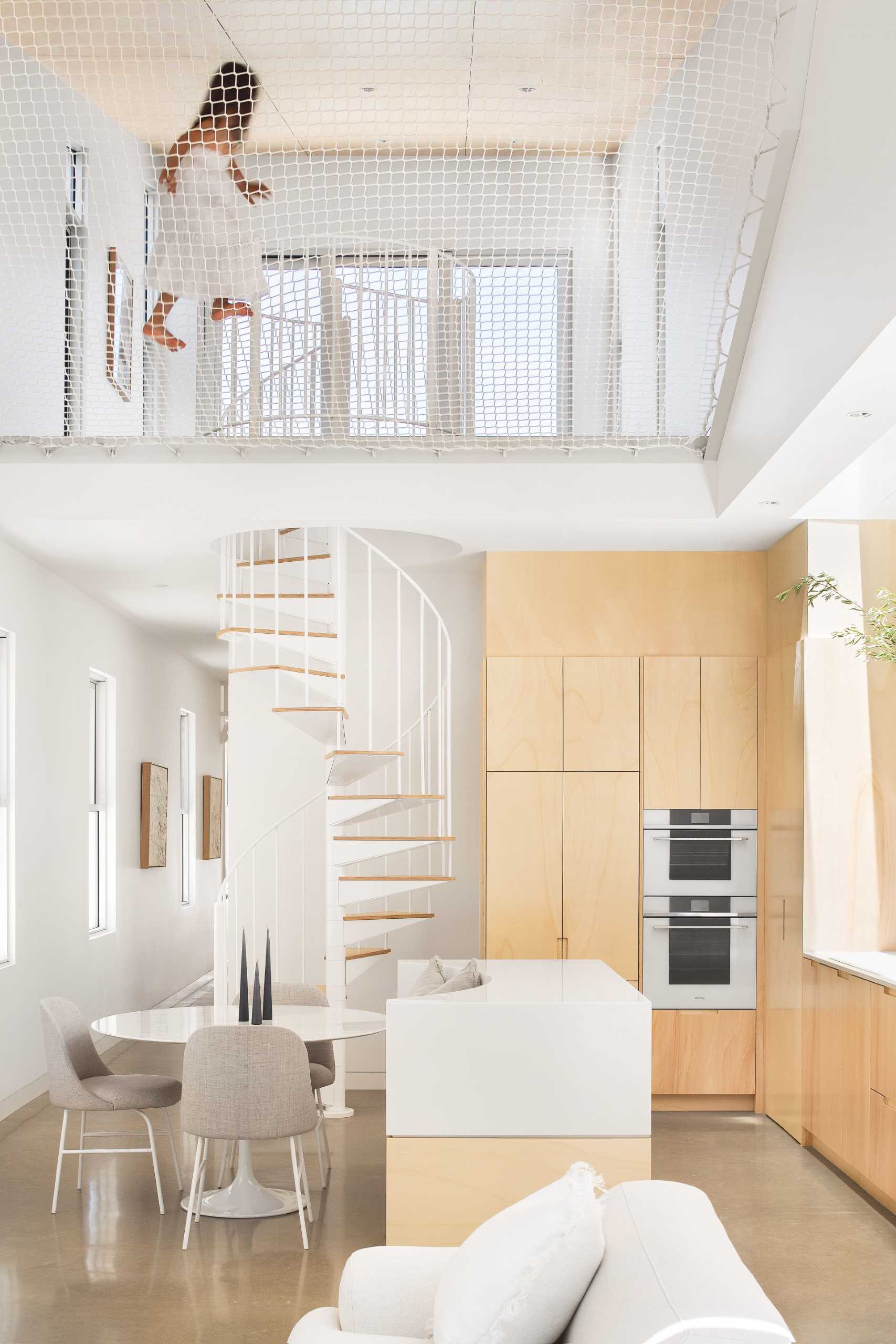 The design of the kitchen island has a carved-out curved section that includes a padded cushion, allowing it to act as seating for the dining table.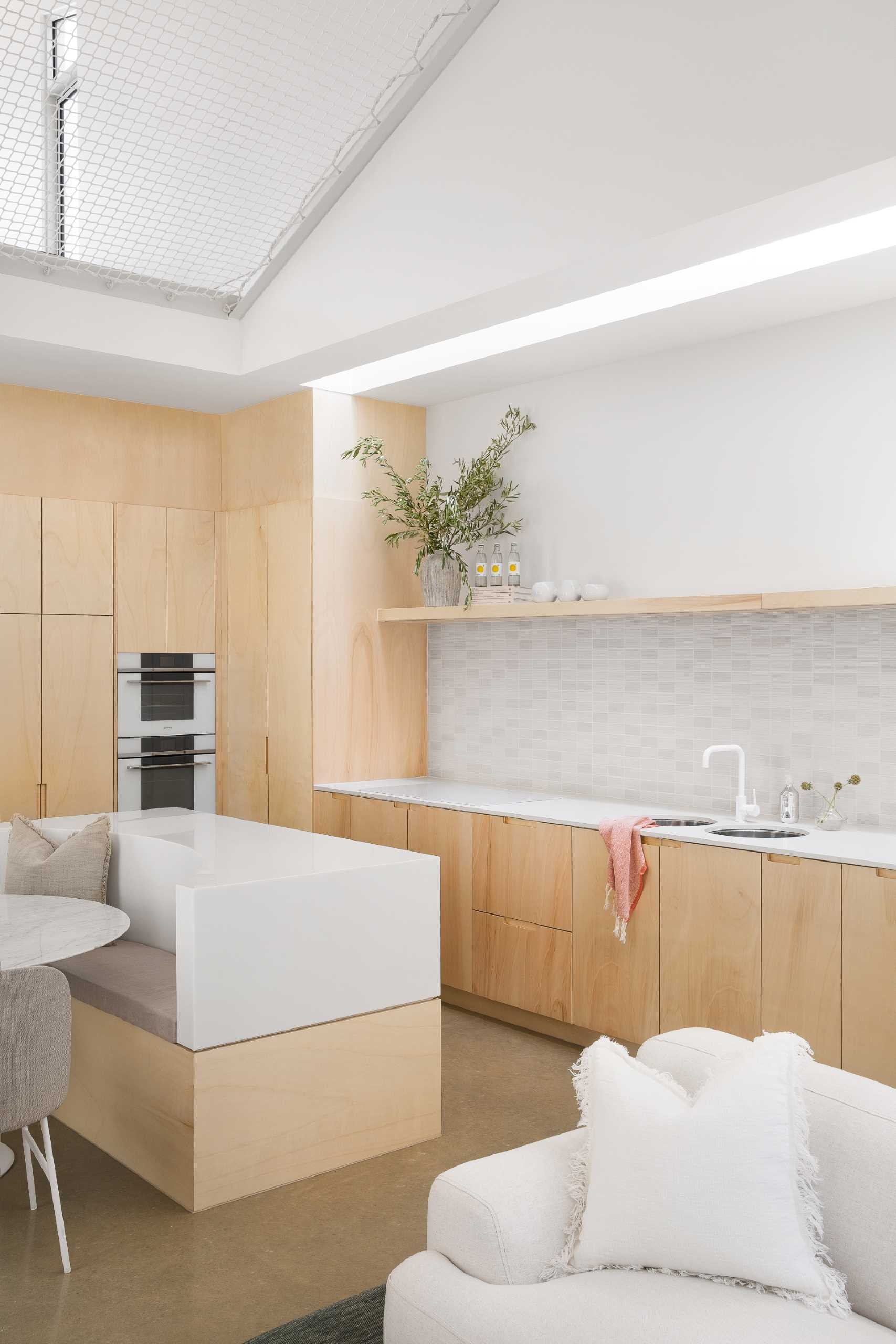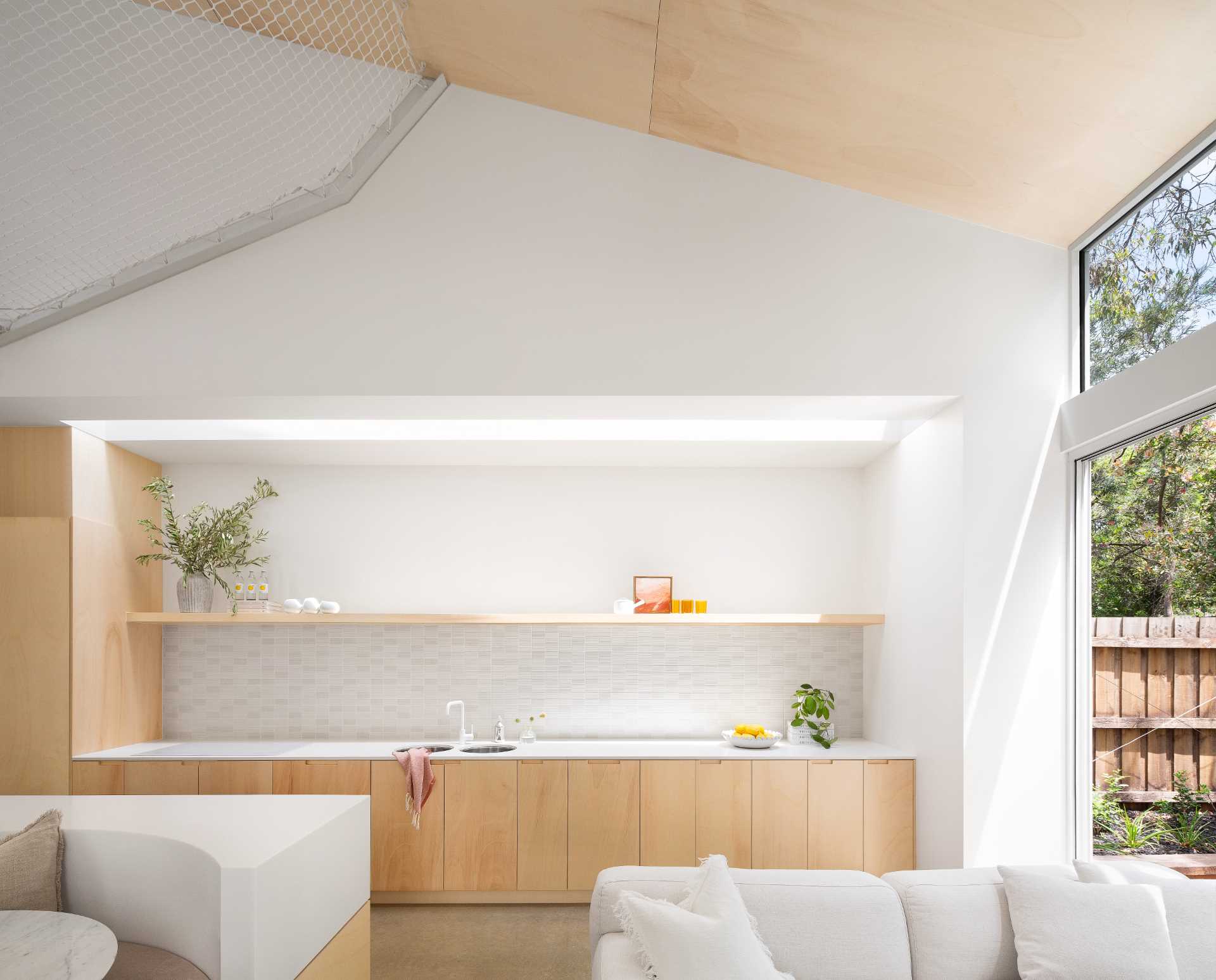 Let's take a look at the rest of the home…
The quaint heritage home fits in with the other homes in the neighborhood, while the new rear extension peaks out from behind.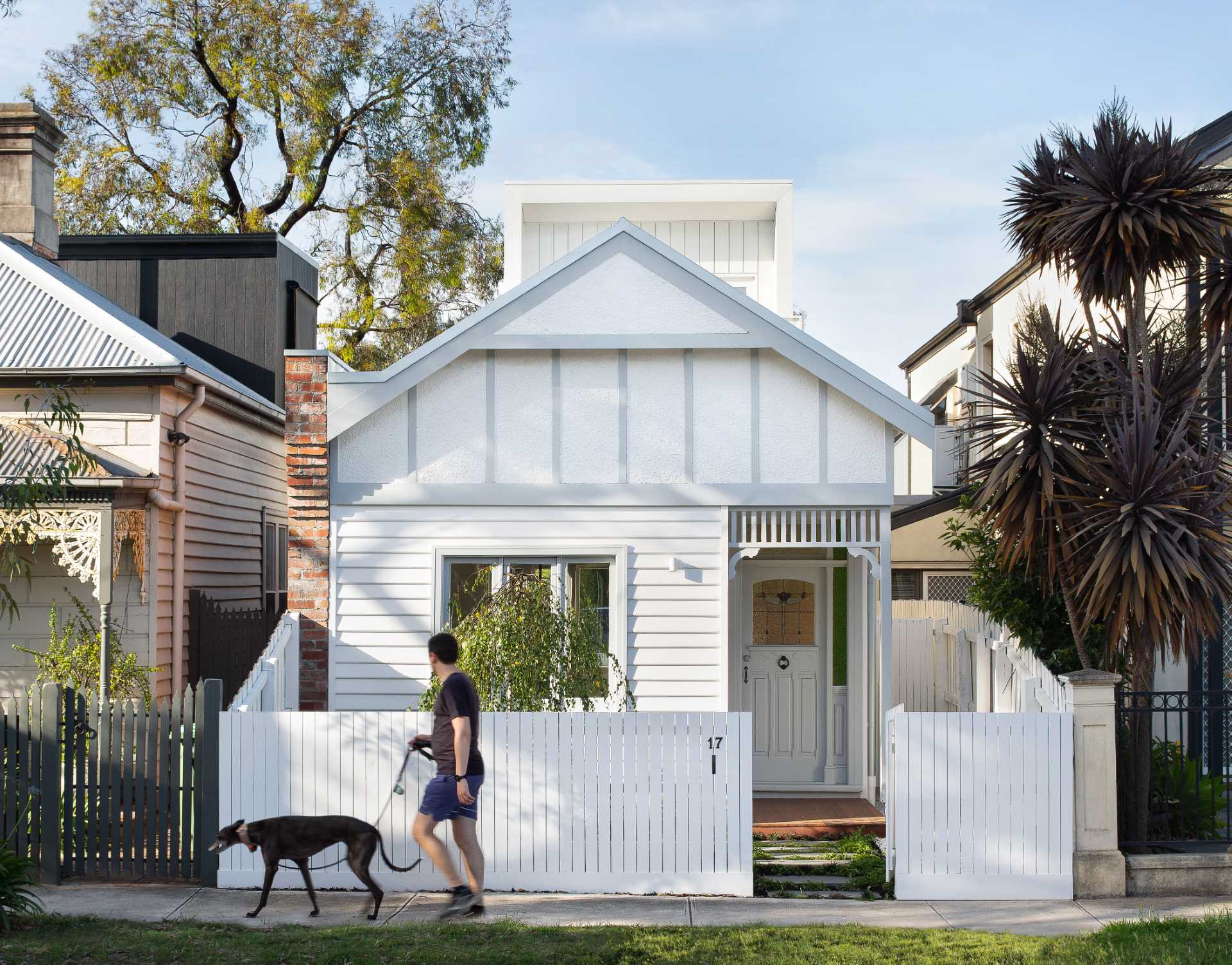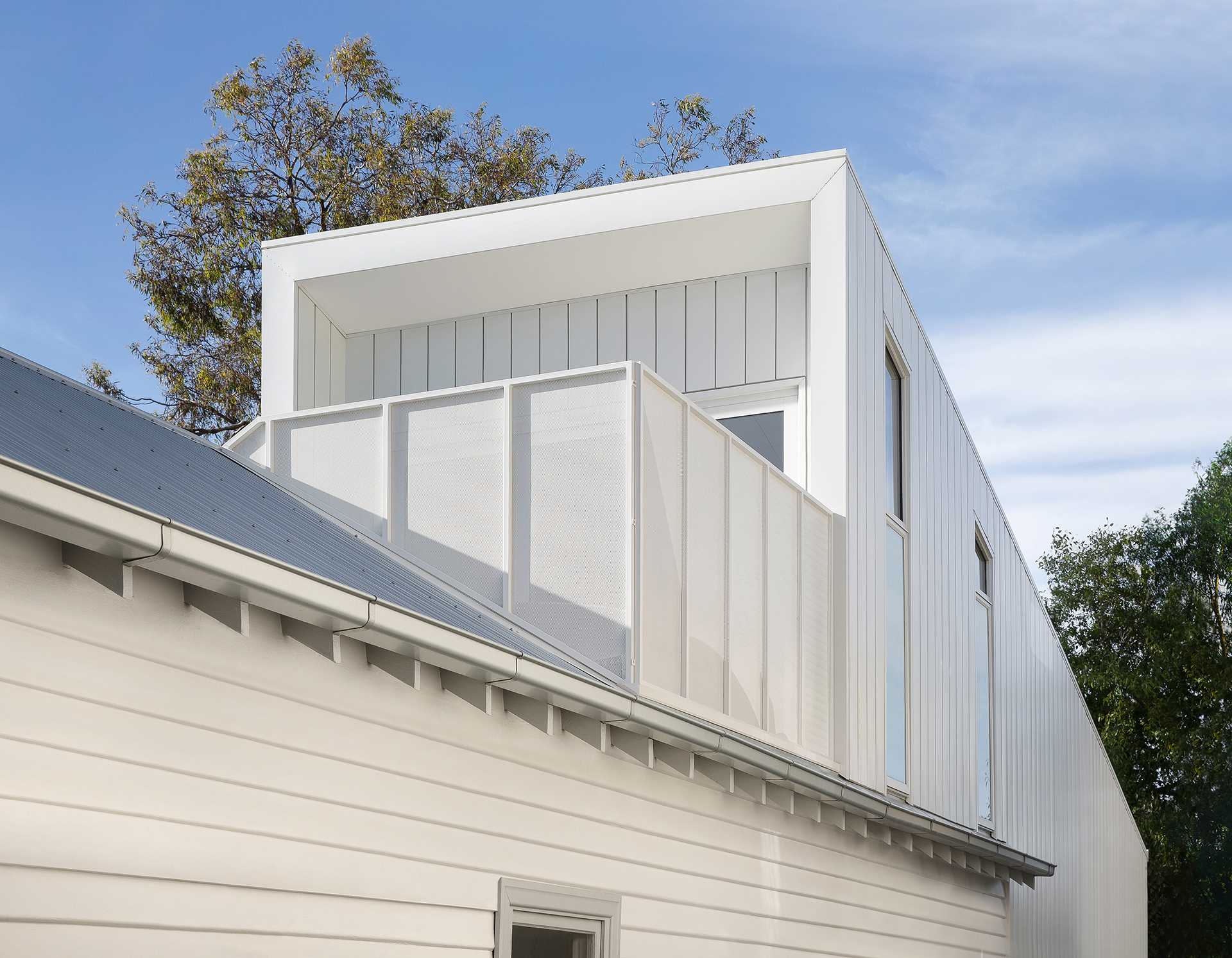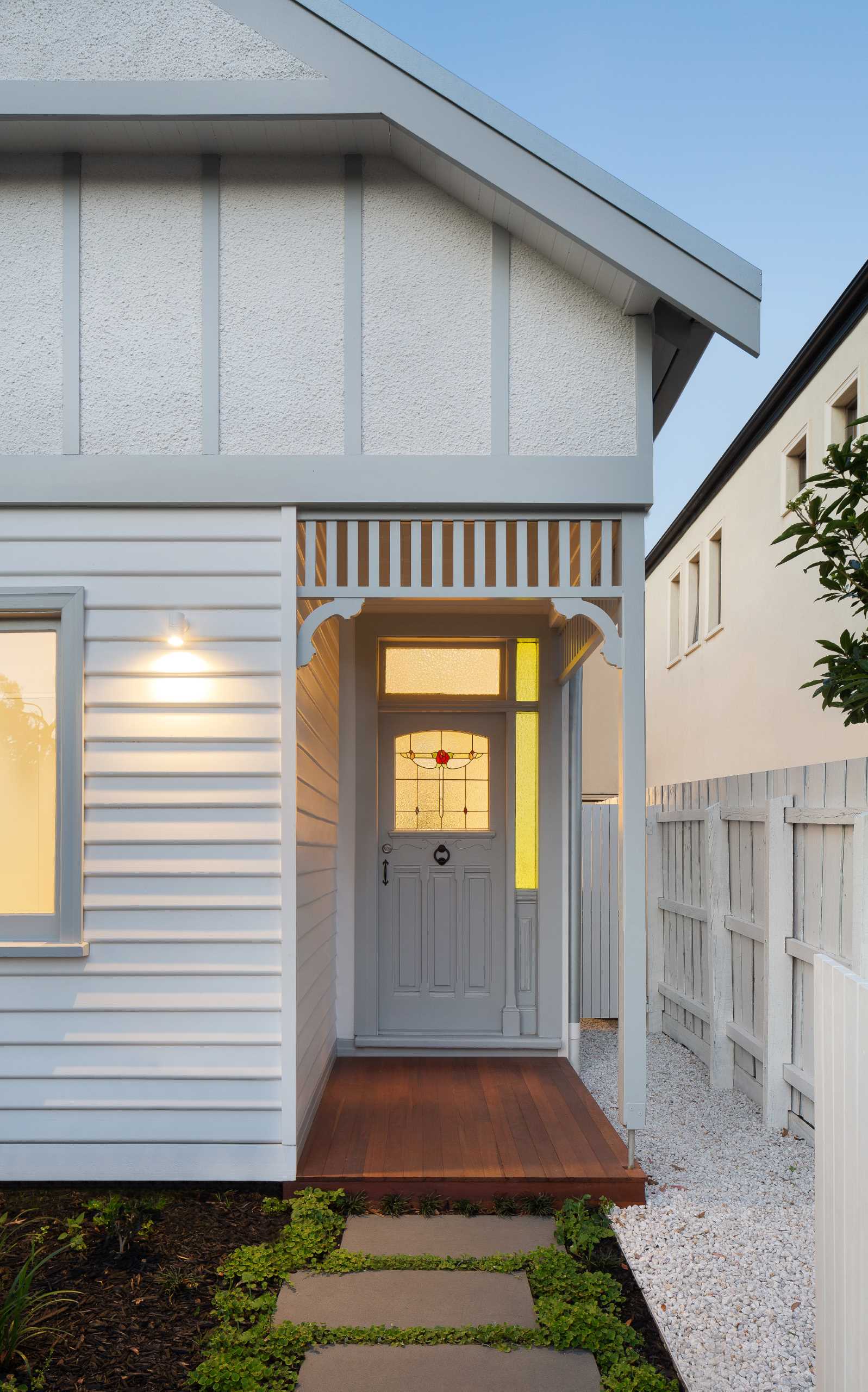 The entry hallway connects the original part of the home with the new extension.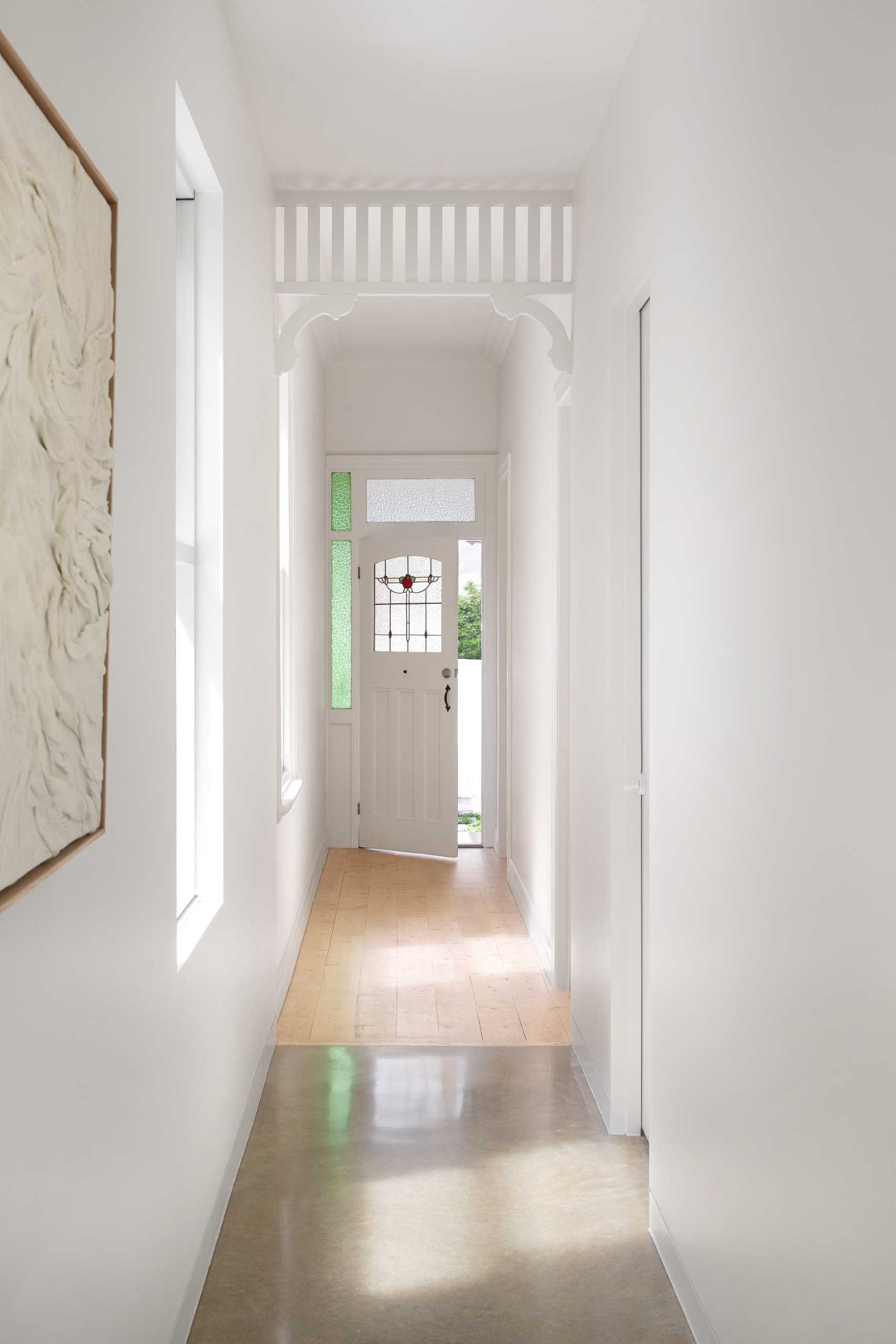 The double-height rear extension has sliding glass doors that connect the living room to the yard.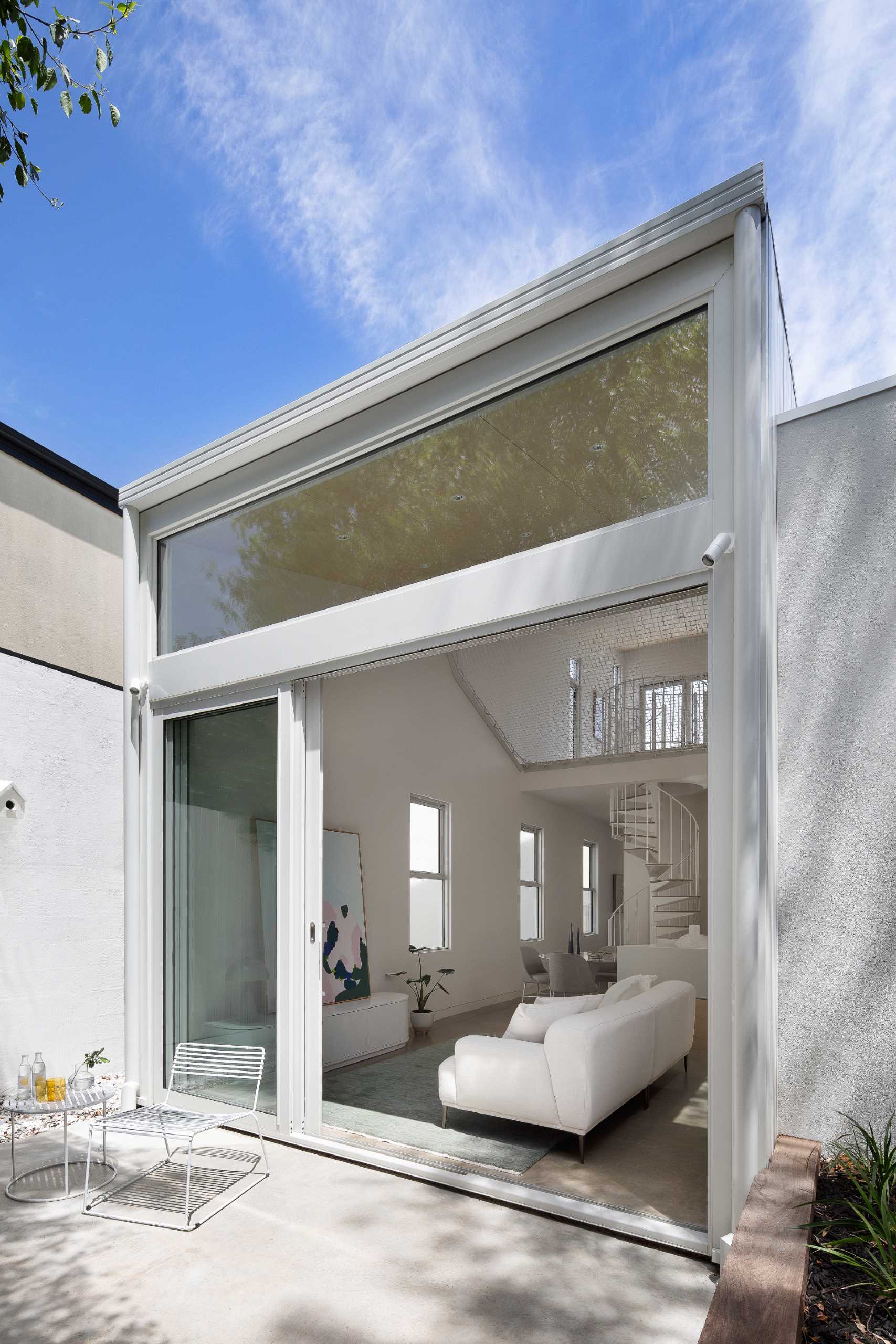 The kitchen, which enjoys natural light from a skylight above and has wood cabinets as well as a floating shelf, is located along the wall and behind the couch.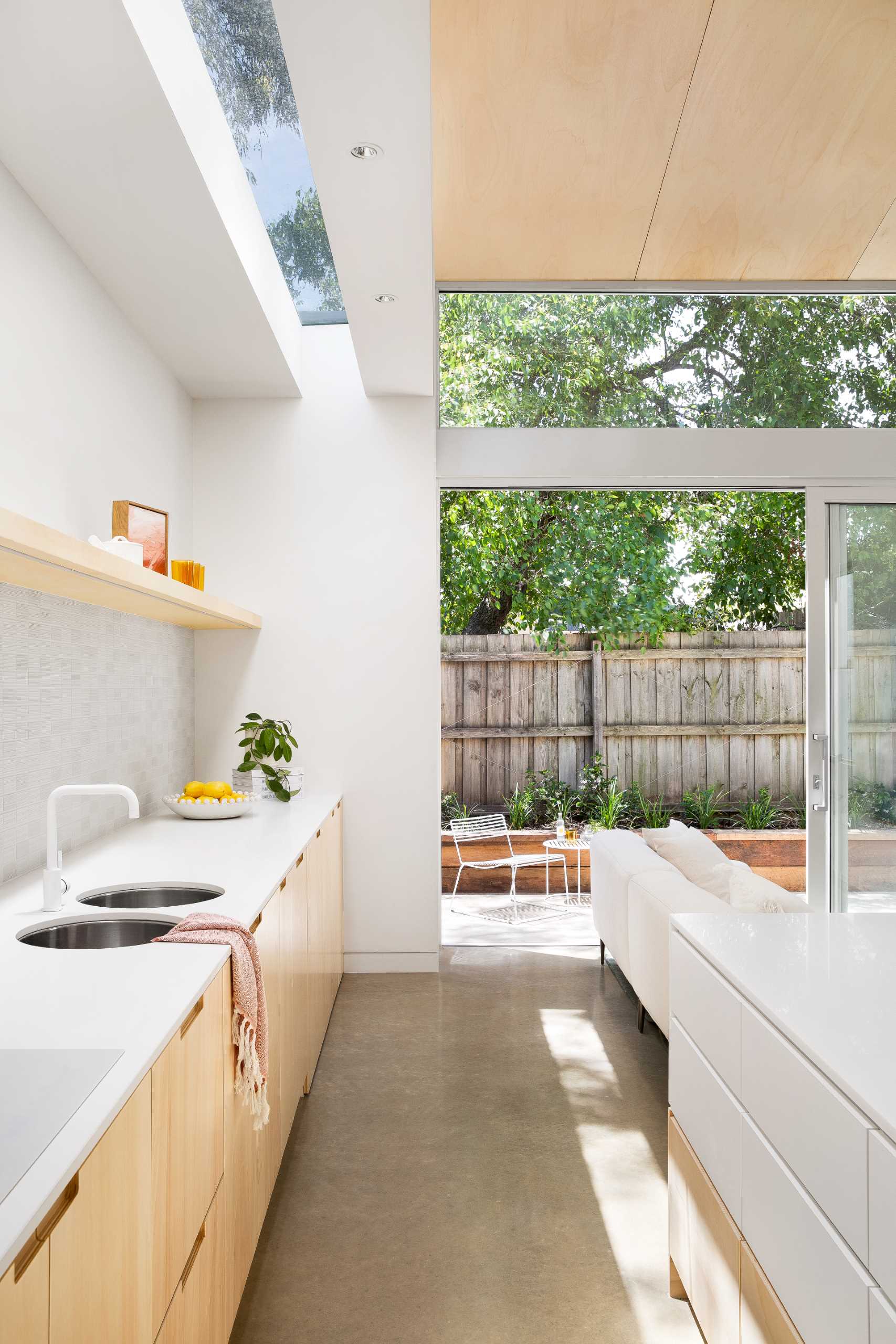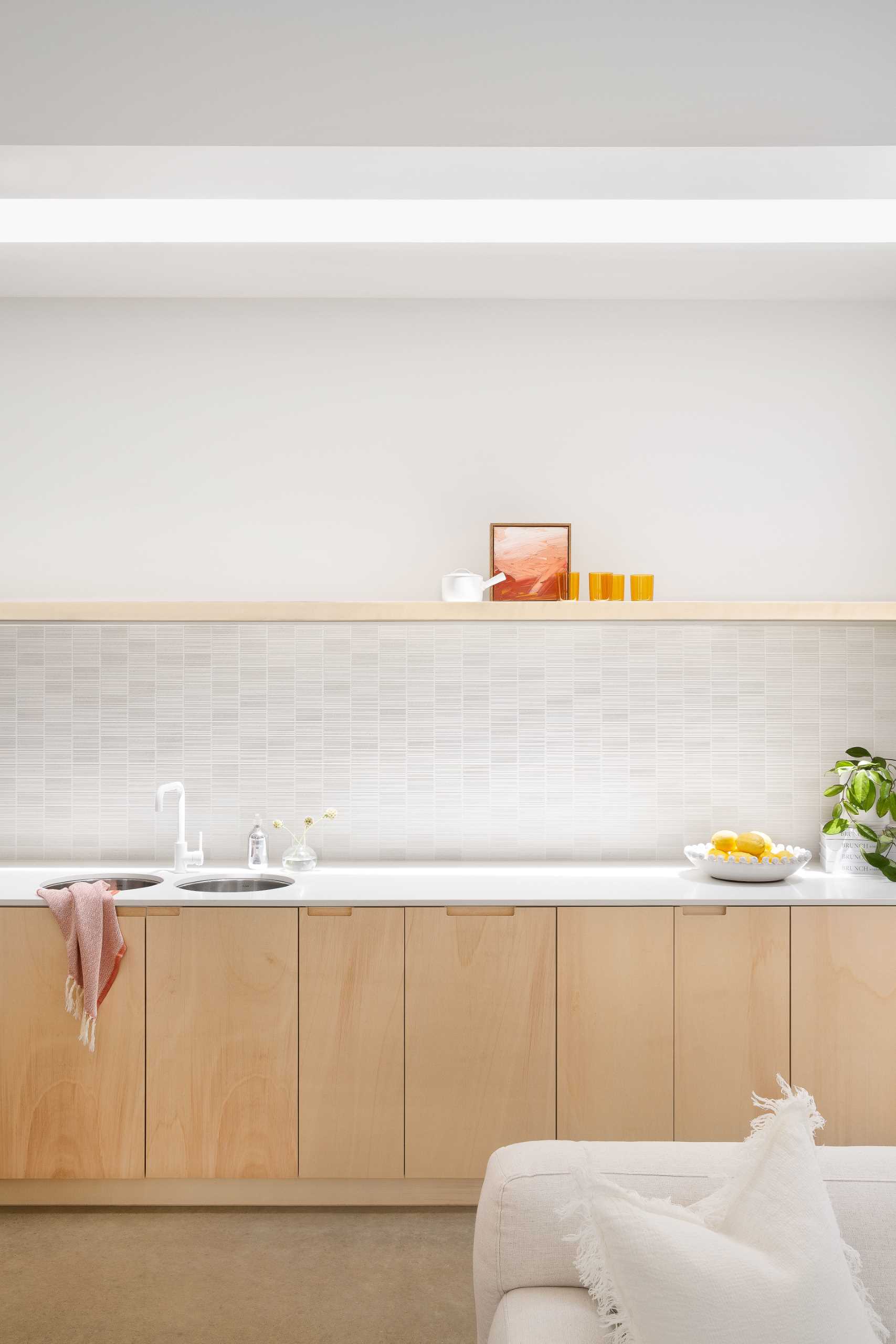 Spiral stairs with a white railing and wood treads lead from the home's main floor to the upstairs mezzanine level.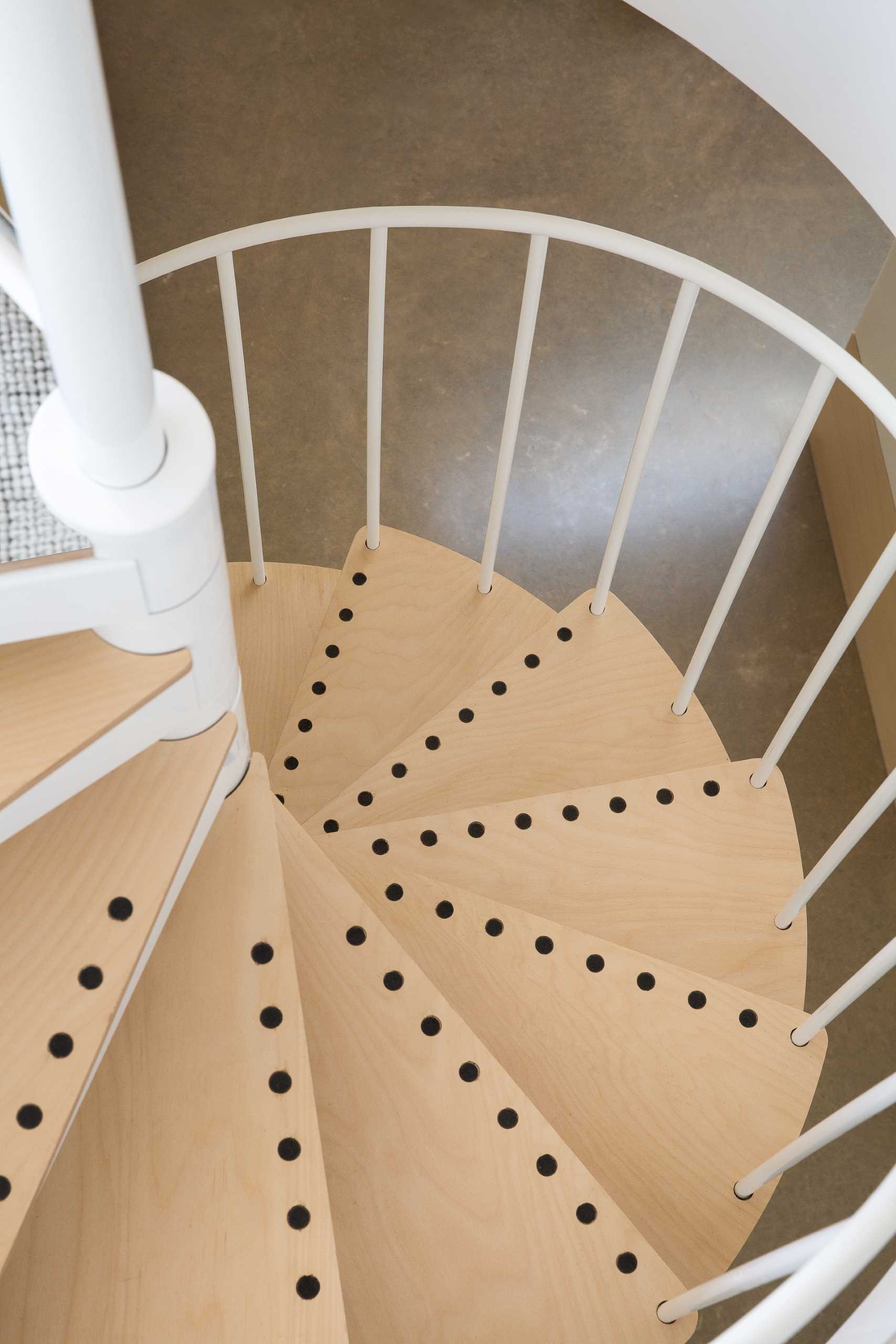 The mezzanine level includes a hammock-like netting, a plywood ceiling, and a secondary living area.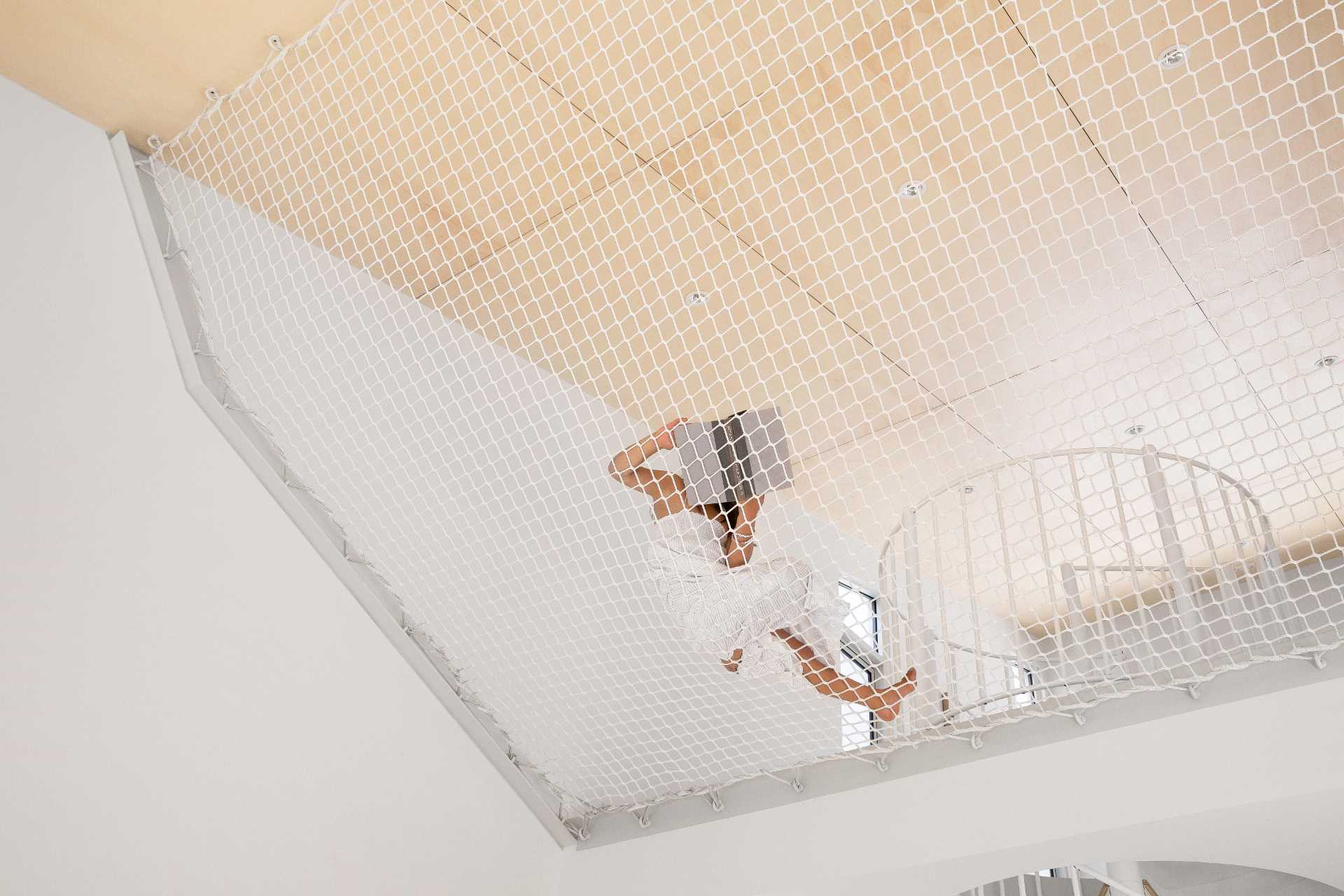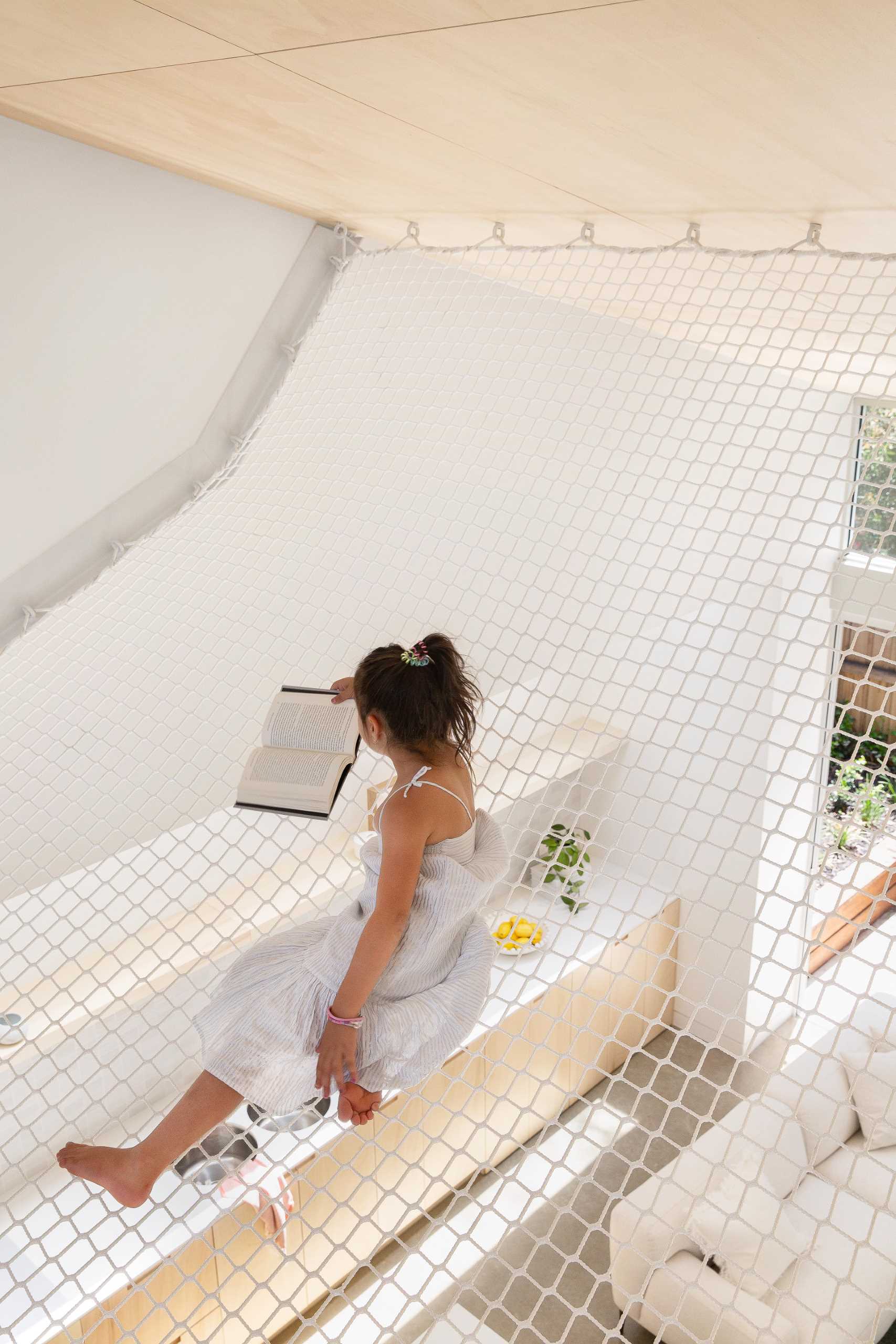 The living room has sliding glass doors that open to a rooftop patio that's furnished for outdoor dining.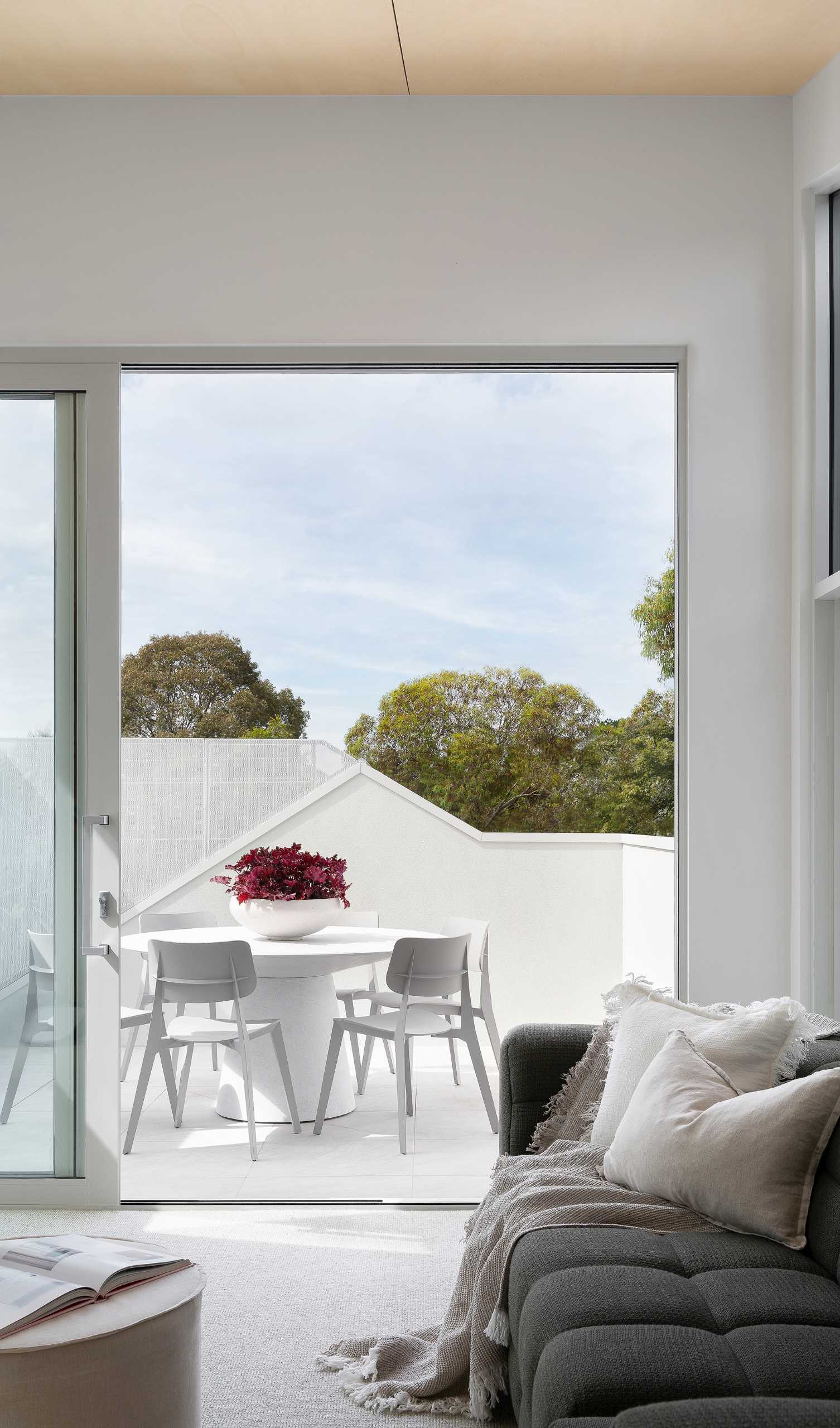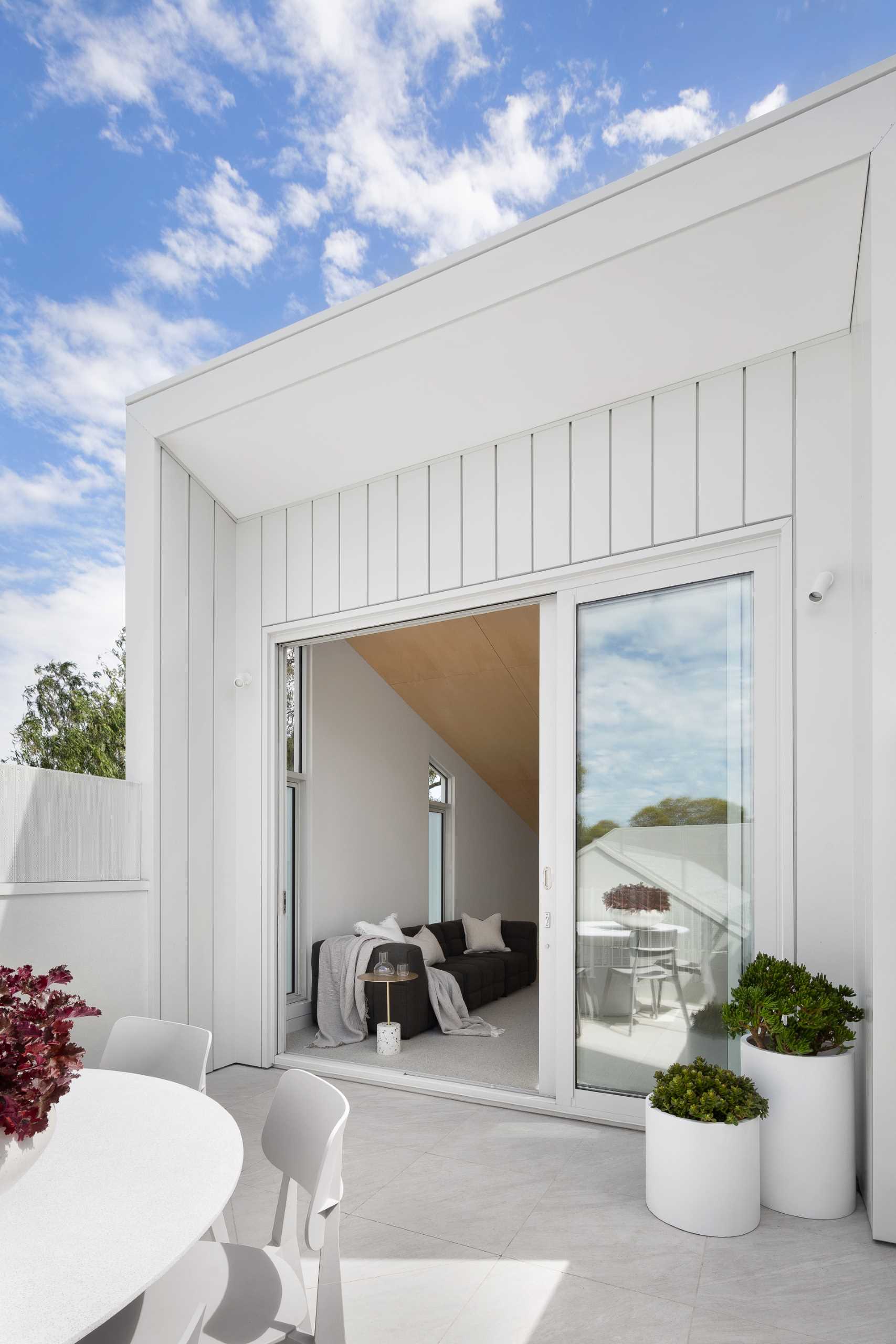 In the updated bathrooms, textural Japanese tiles in a terracotta color were chosen to reflect an earthiness, while the crisp white fixtures add freshness, lightness, and a contrasting element.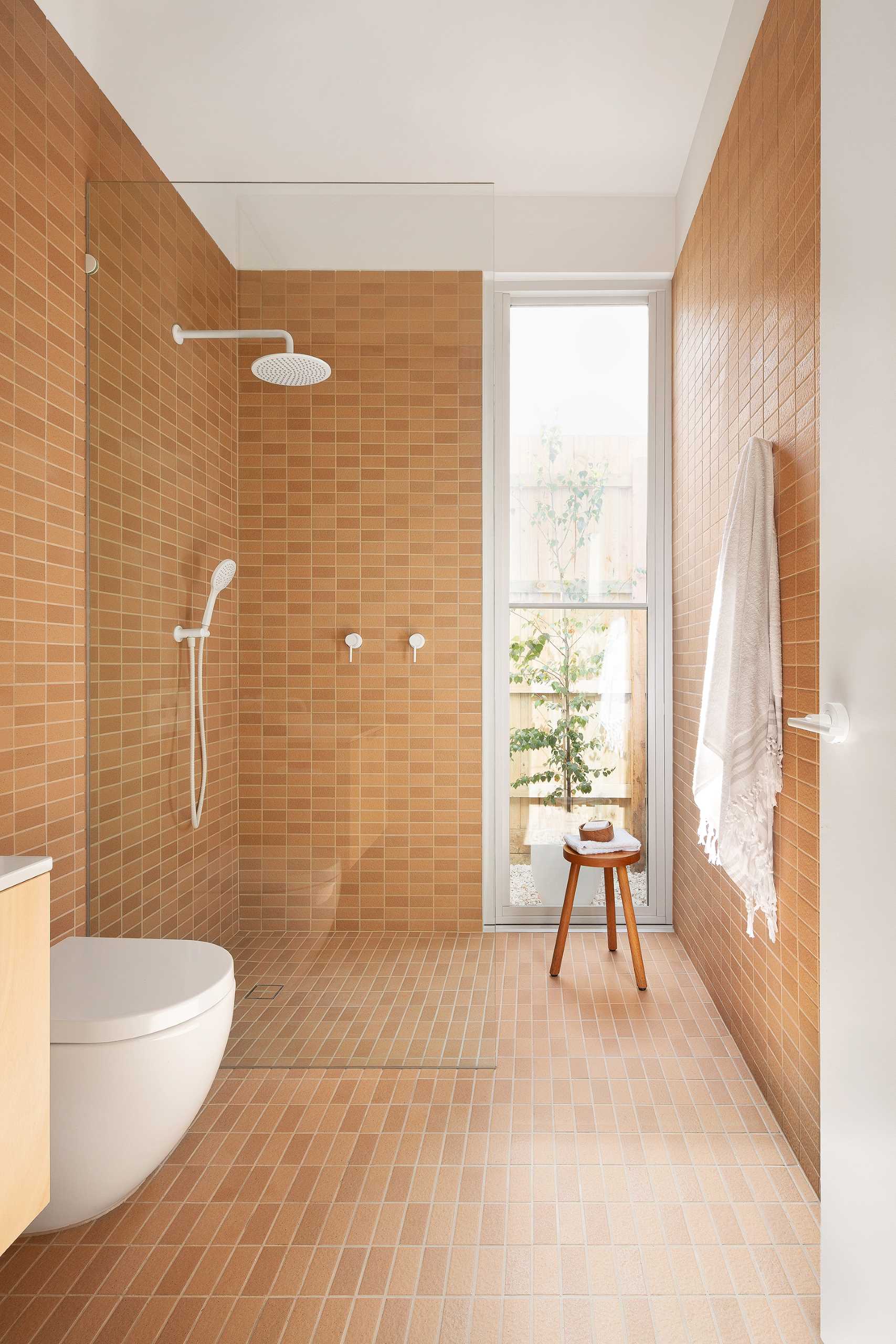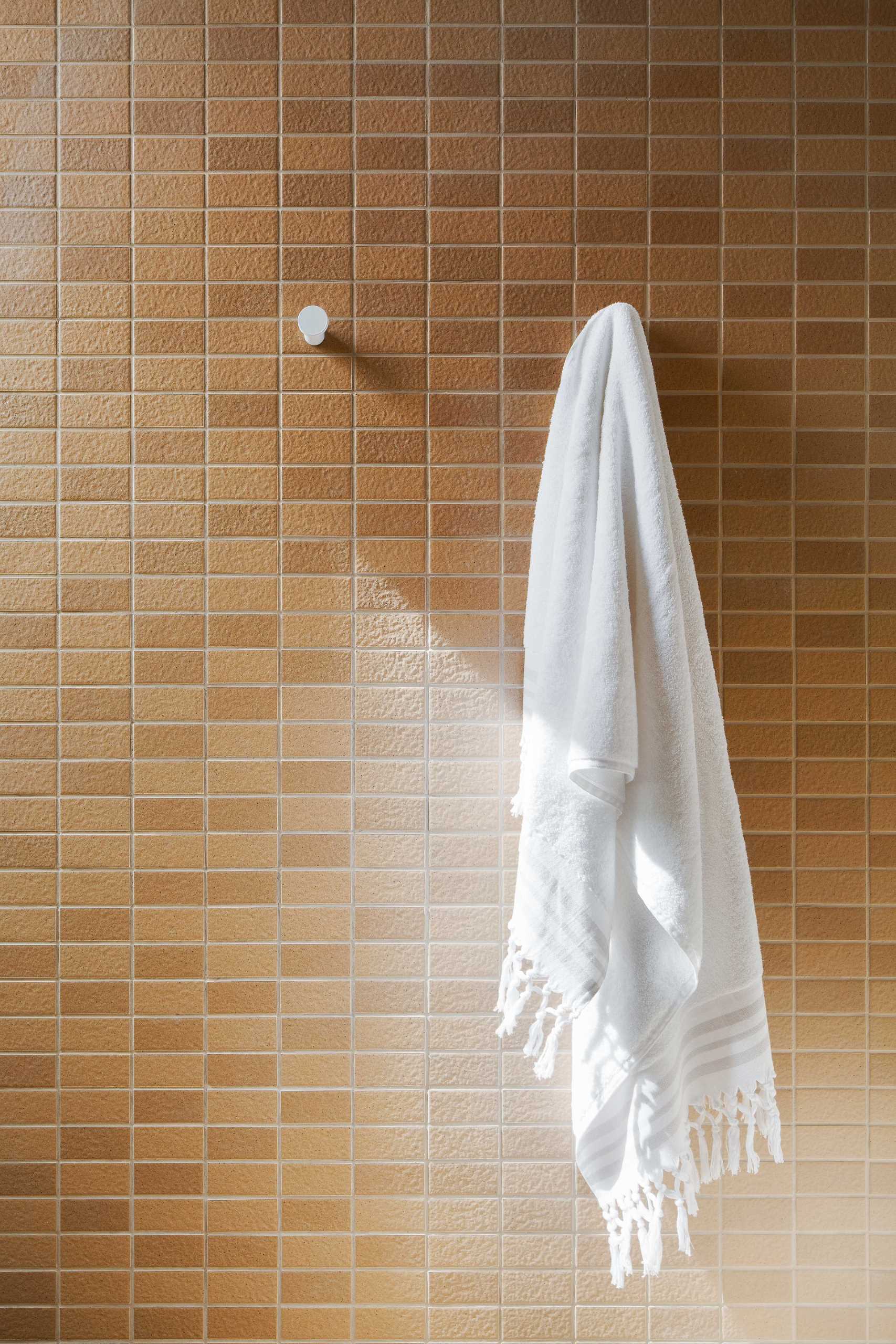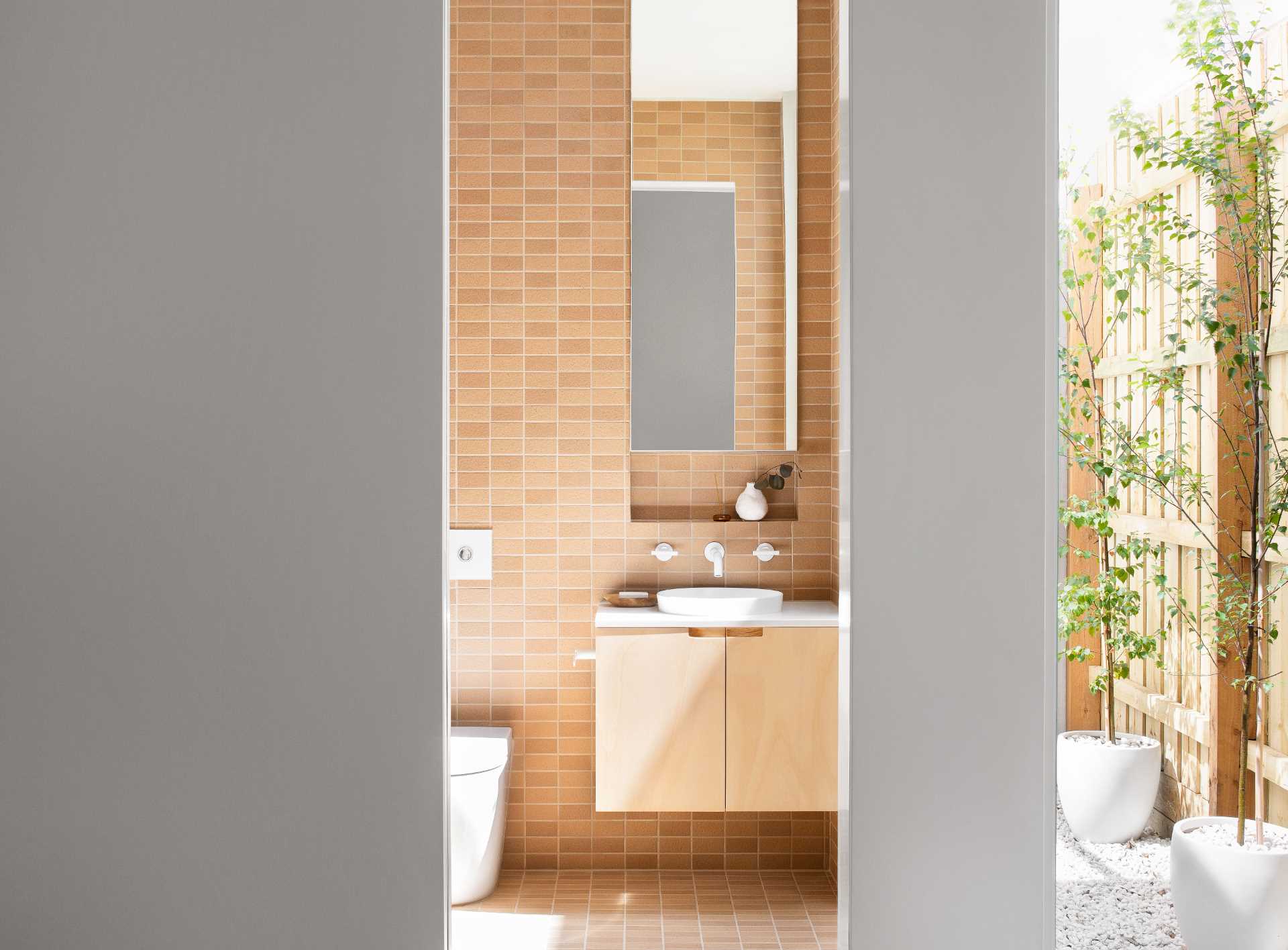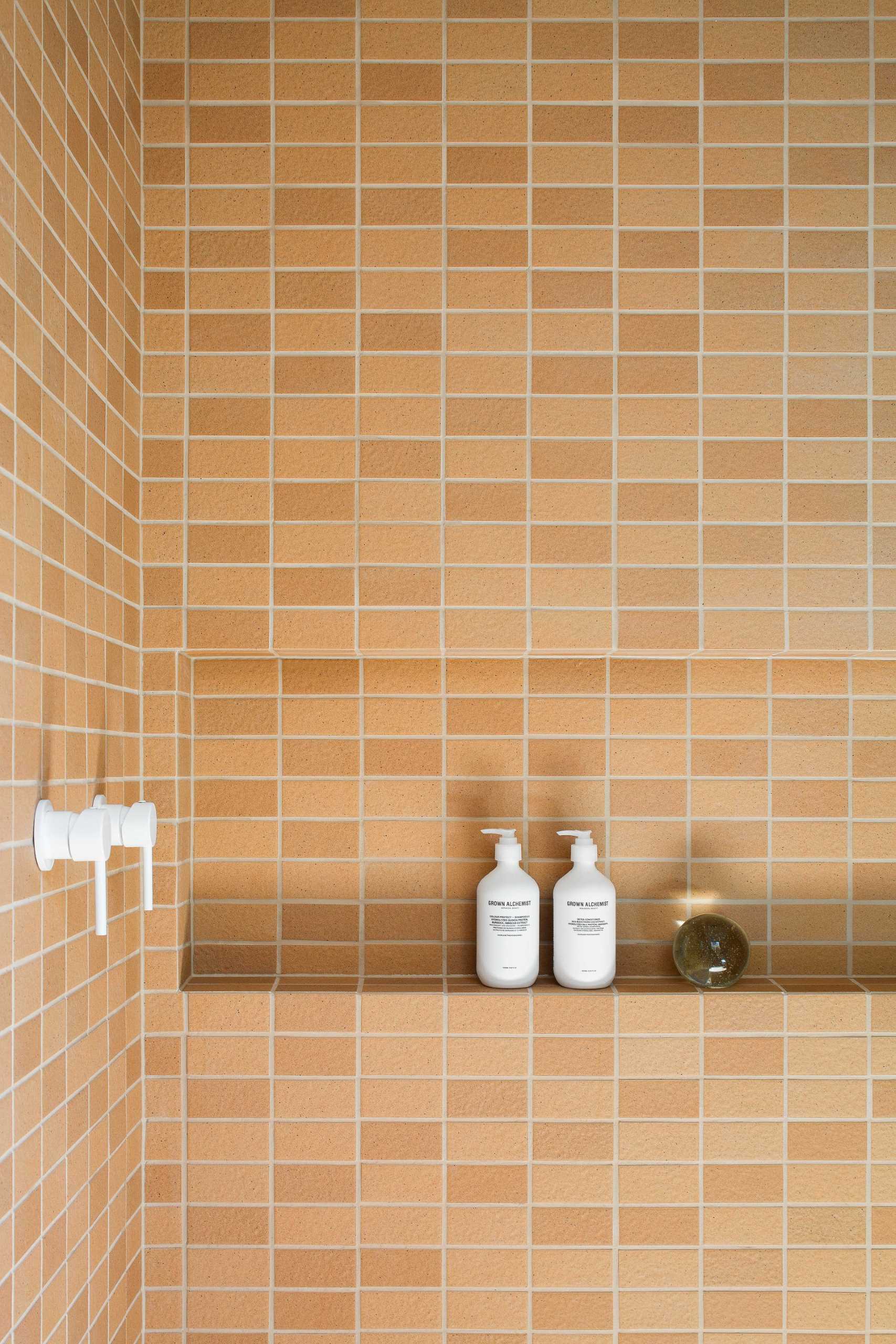 Here's a look at the elevations, section plan, and floor plan for the home.