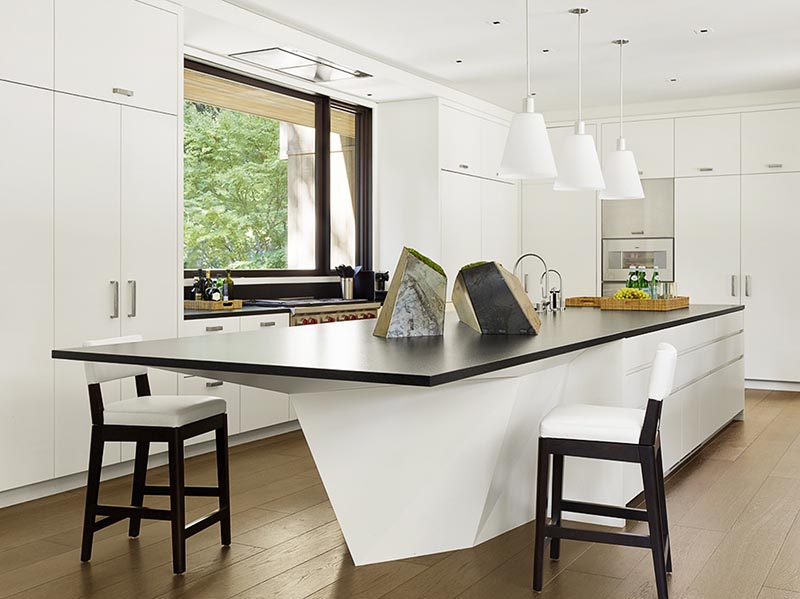 Designed as part of an overall house project by San Francisco-based firm Walker Warner Architects together with interior designer David Oldroyd of ODADA, this modern kitchen features a large island with a geometric base.

Inspired by the surrounding landscape outside, the kitchen island, with its white base and black countertop, has a geometric shape with angles and slopes, creating a sculptural feature with an overhand that allows space for people to sit at.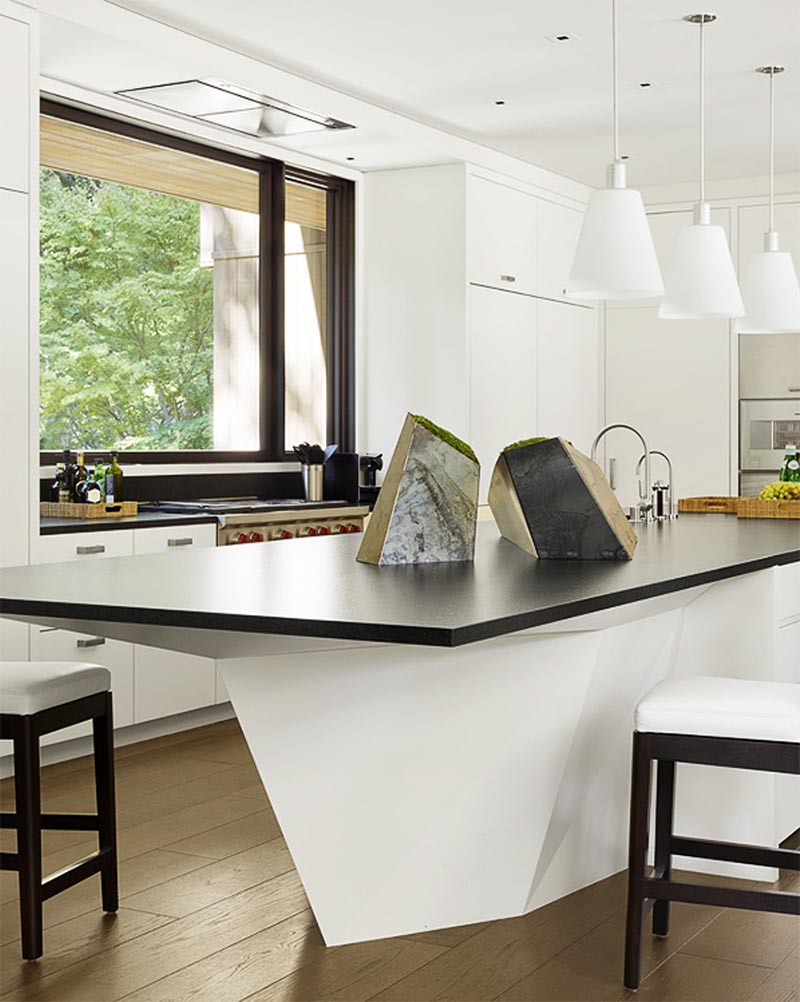 Complementing the geometric base of the kitchen island is a matching table base in the dining nook. Surrounded by colorful banquette seating, the dining nook, with its large windows that look out to the trees, provides a comfortable space to have a casual meal.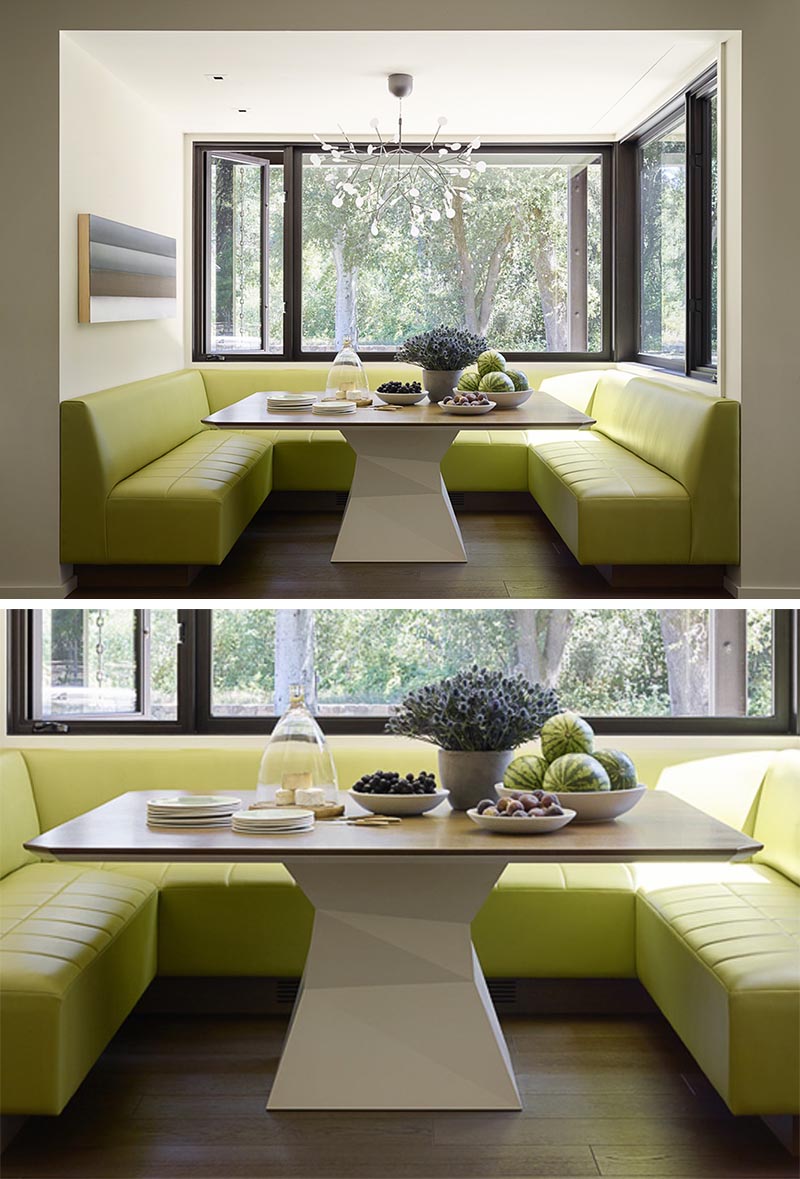 Photography by Matthew Millman | Walker Warner Architects project team: Mike McCabe, Lead Principal; Greg Warner, Principal; John Pierson, Senior Project Manager; Rob Campodonico, Job Captain | ODADA project team: David Oldroyd | Builder: Redhorse Constructors | Lighting Design: Eric Johnson Associates