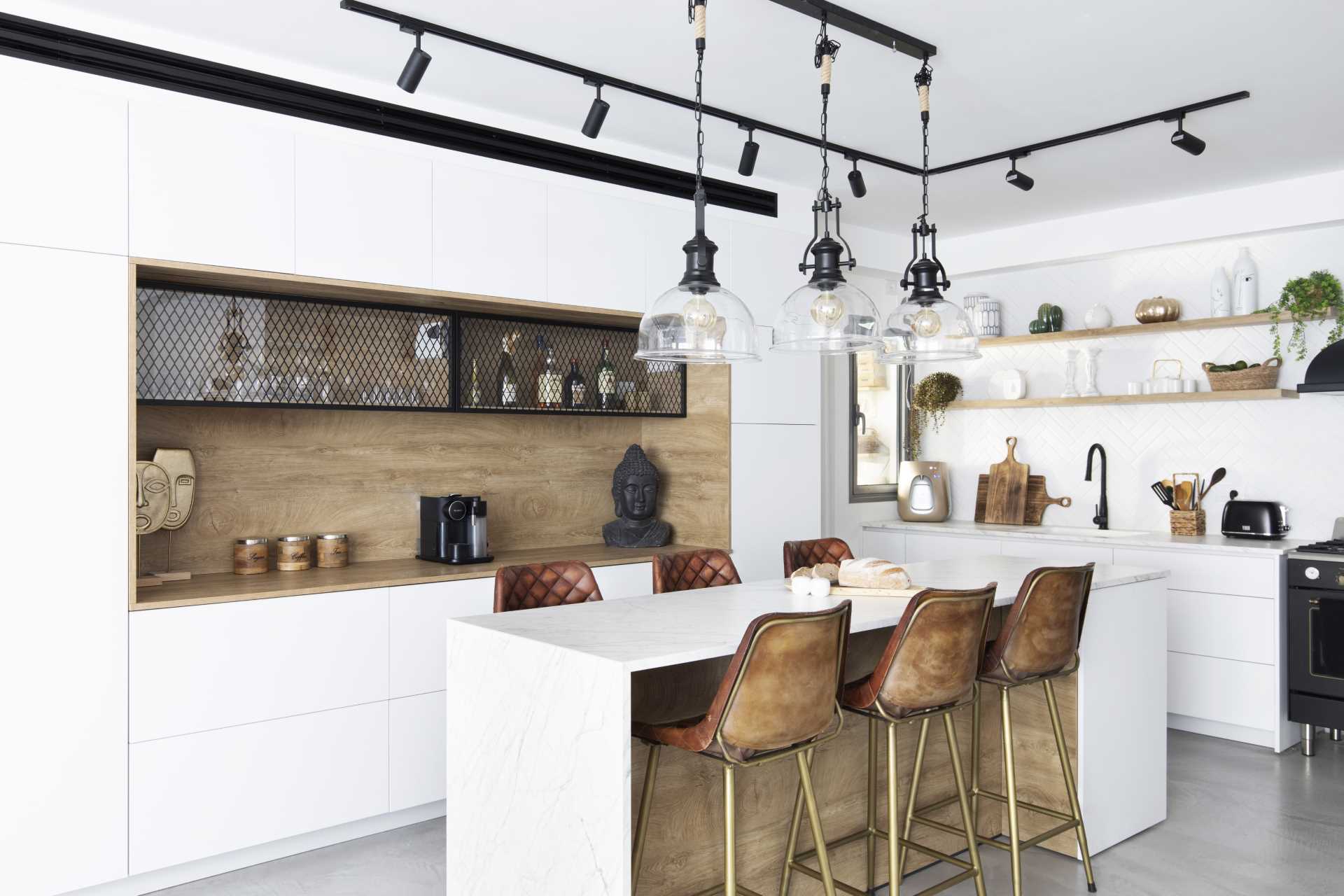 OD interior design has designed the remodel of an apartment in Israel, that includes a kitchen with a large kitchen island that doubles as a dining table.
The kitchen was originally designed as a separate space, however, the designers removed the wall to open it up to the living room.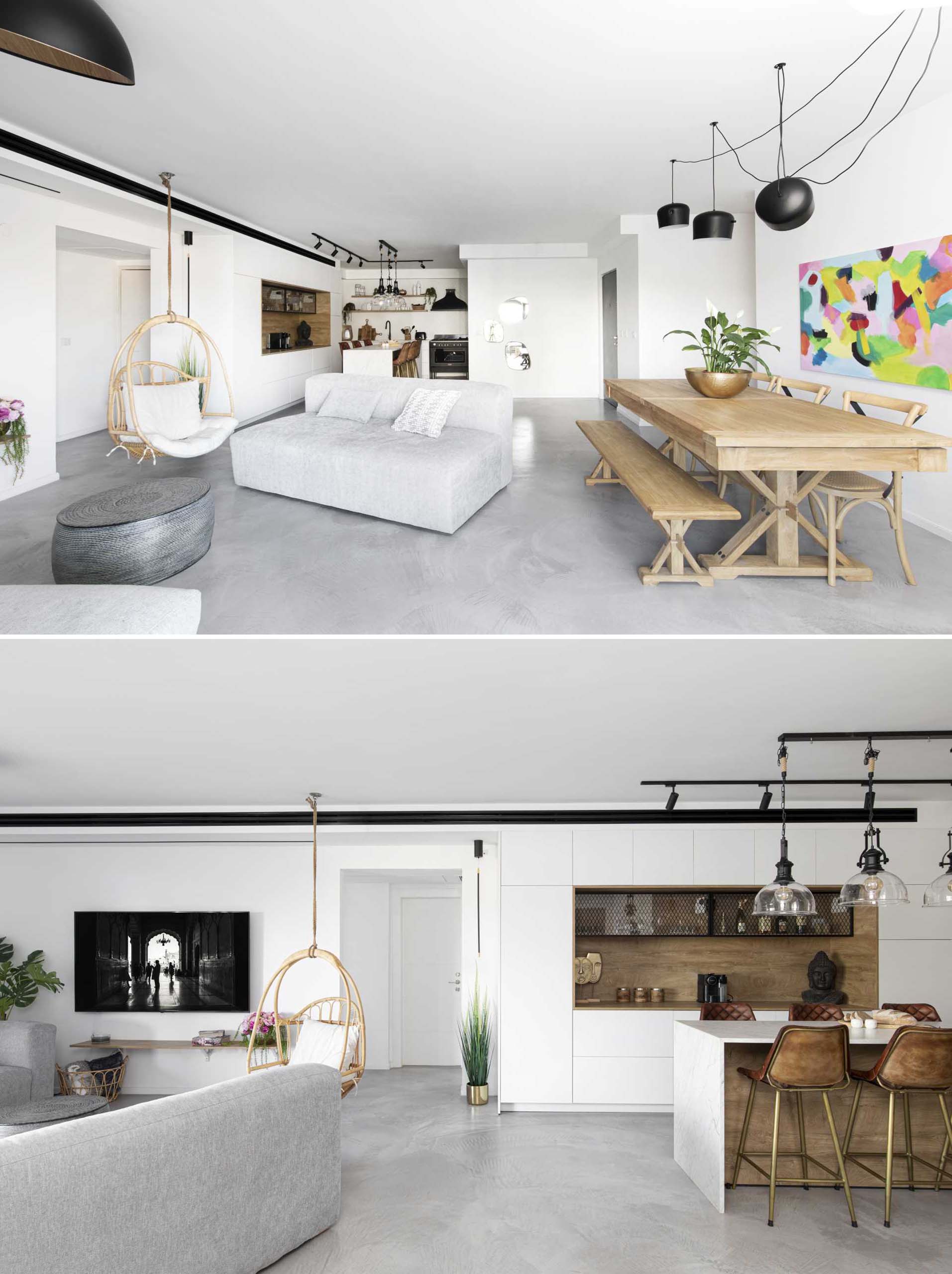 This allowed for an island to be added to the kitchen. Not only does the island act as an additional food prep surface, but it's also used as a secondary dining area with room for six seated people.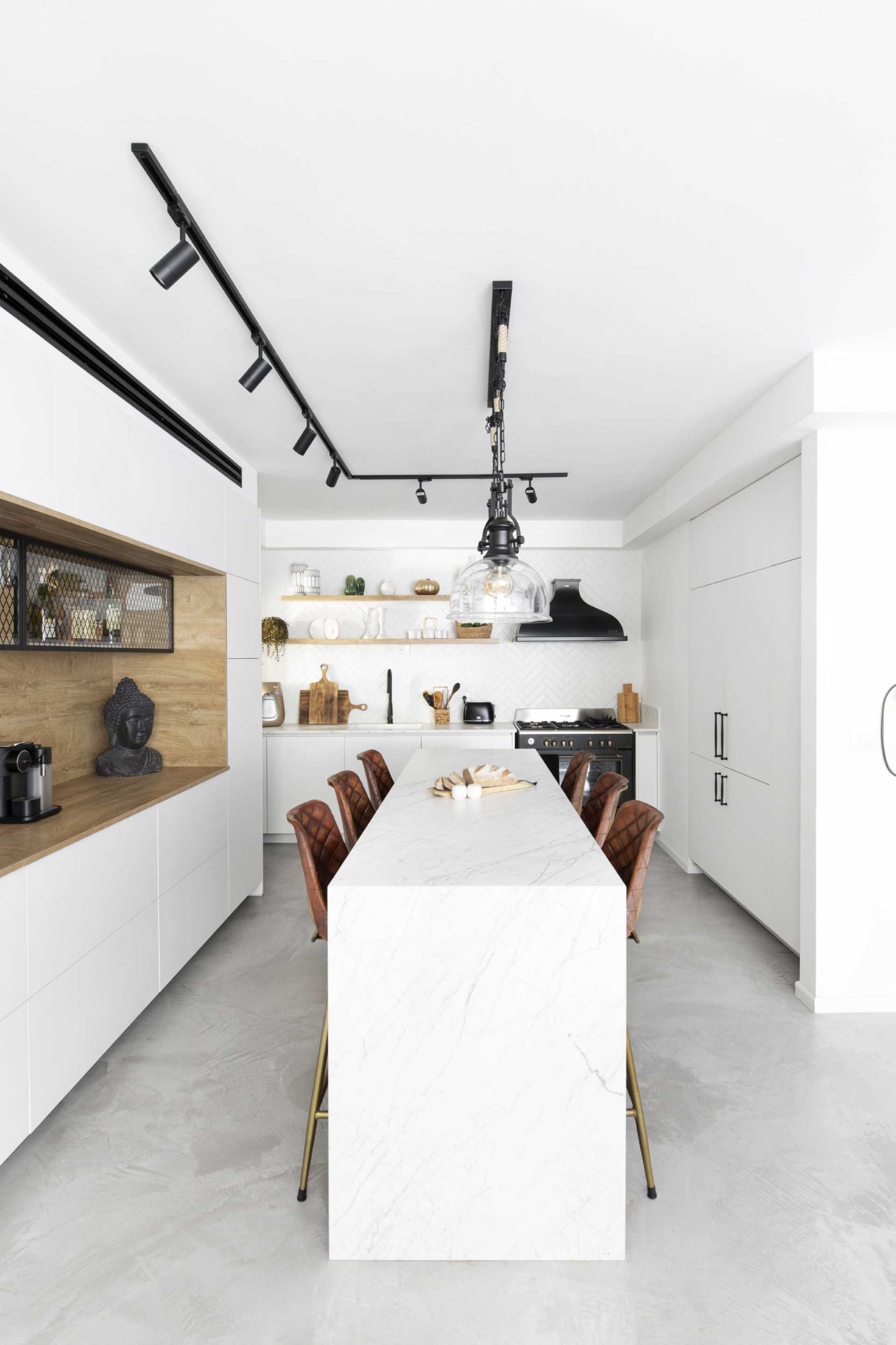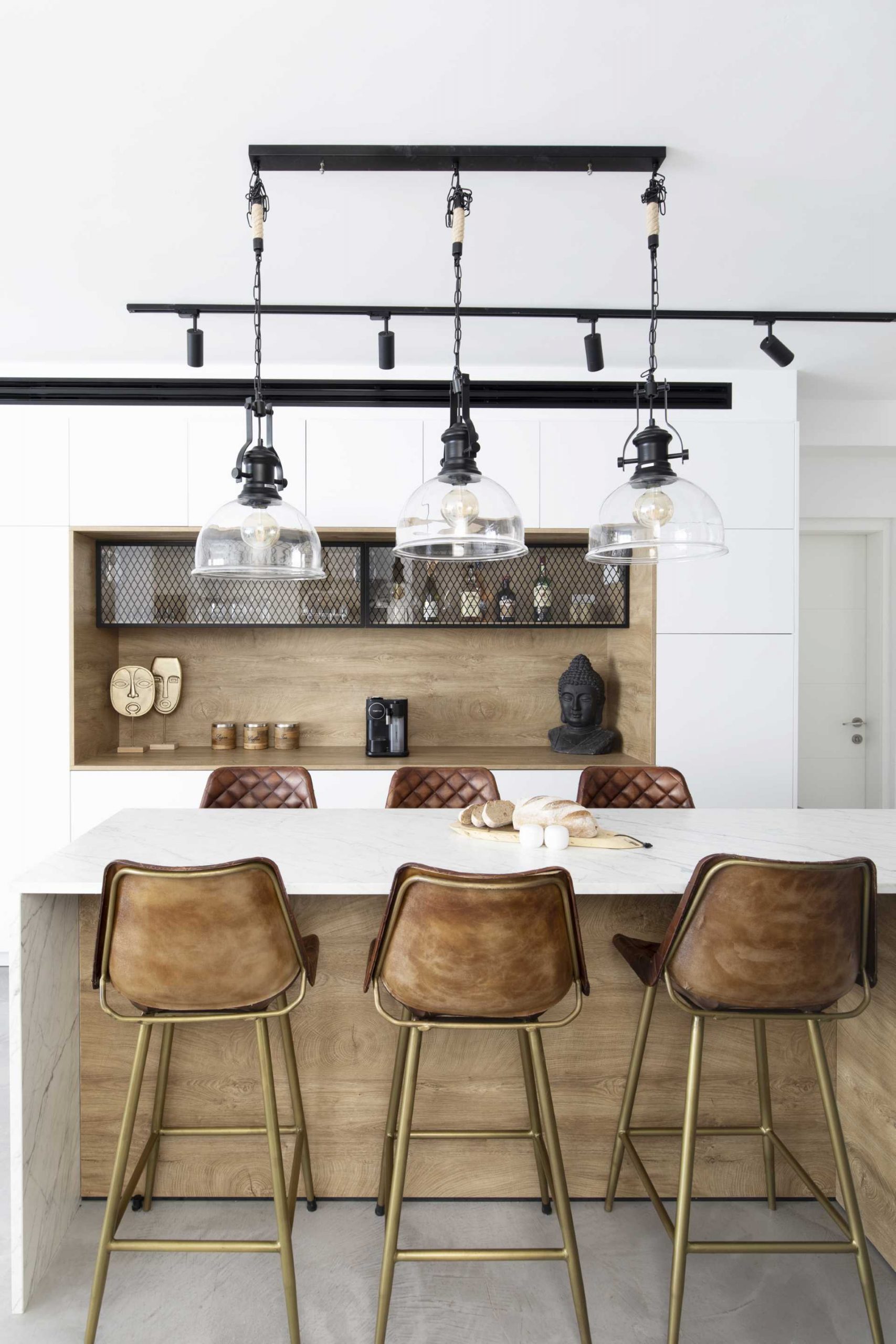 The kitchen also includes design elements of wood and small bricks, as well as black accents, like pendant lights, the oven, and hardware.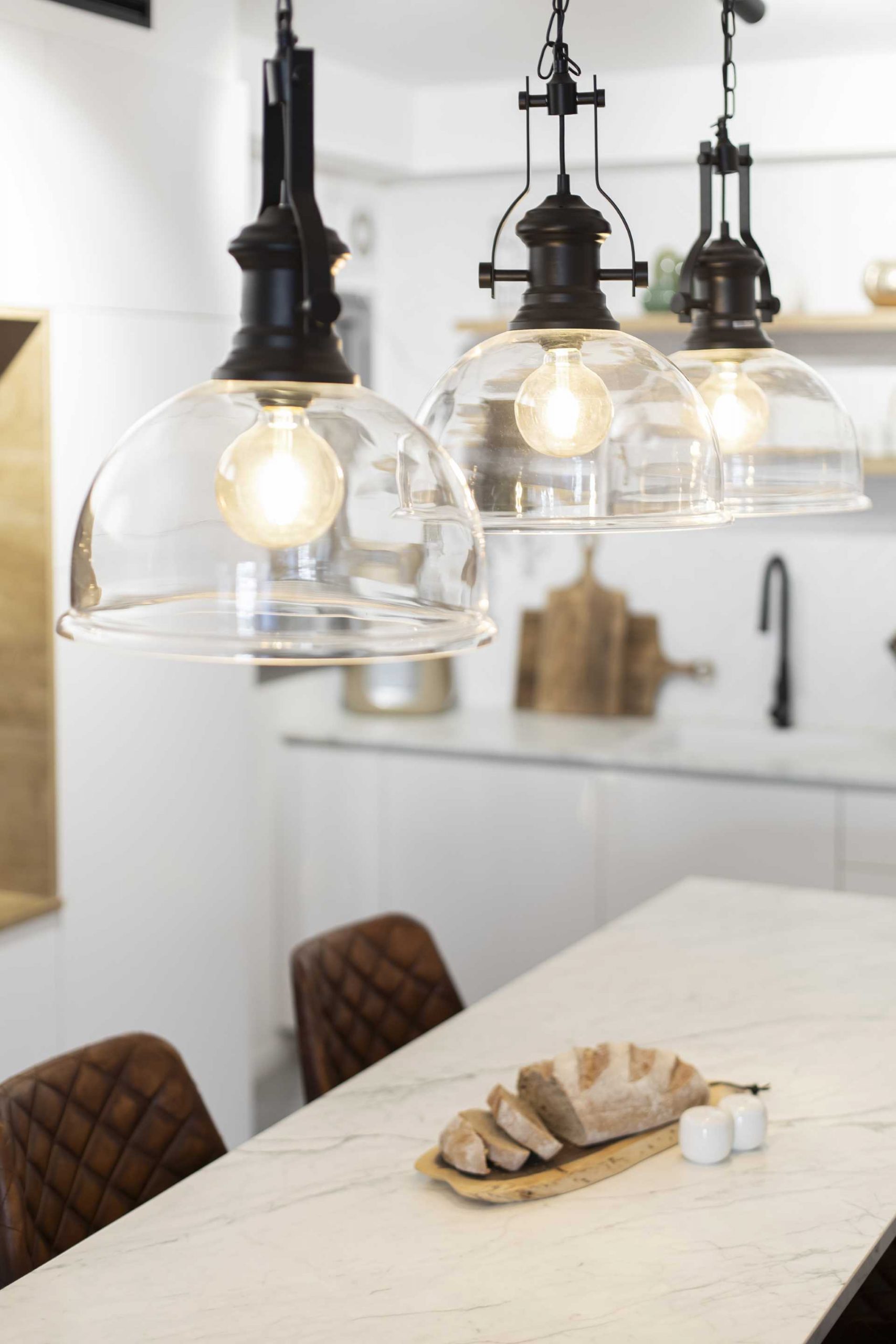 Let's take a look at the rest of the apartment interior…
The main social areas of the home, like the living room, dining area, and kitchen, all include a floor with a cement-based coating, giving the feel of a large and open space.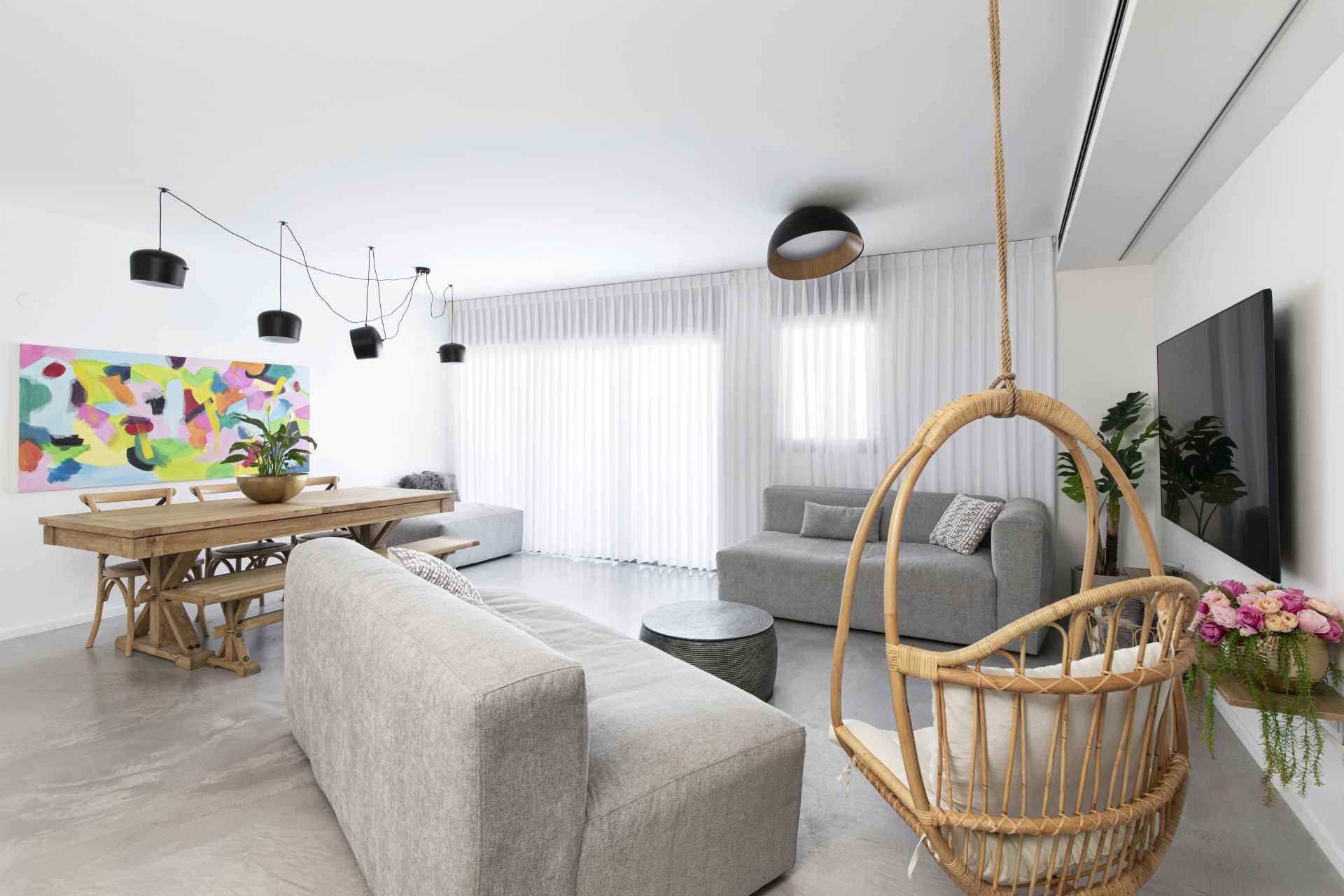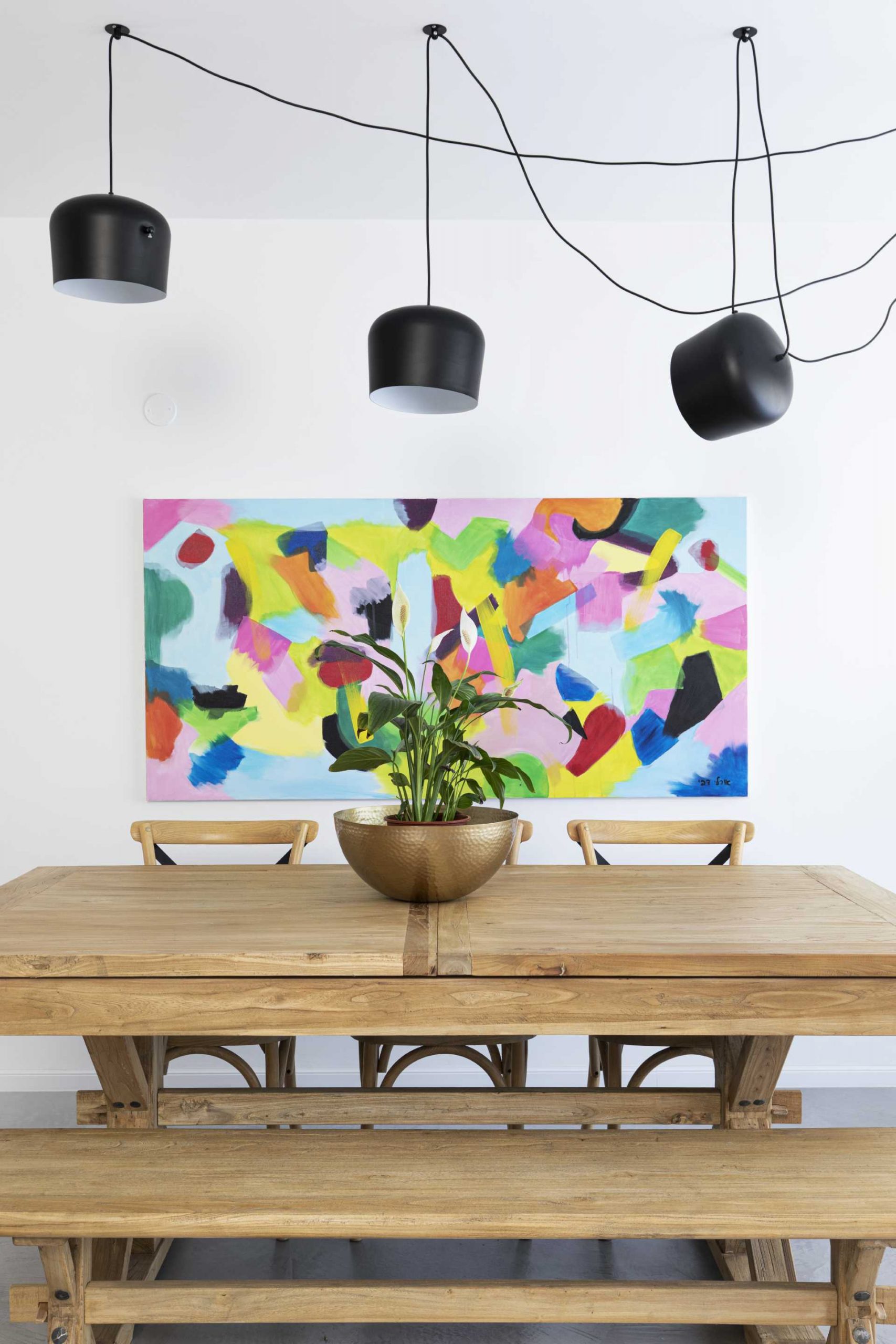 In the home office, the walls have been painted with a very light gray color, while a crystal ceiling lamp and sheer white curtains create a calm atmosphere.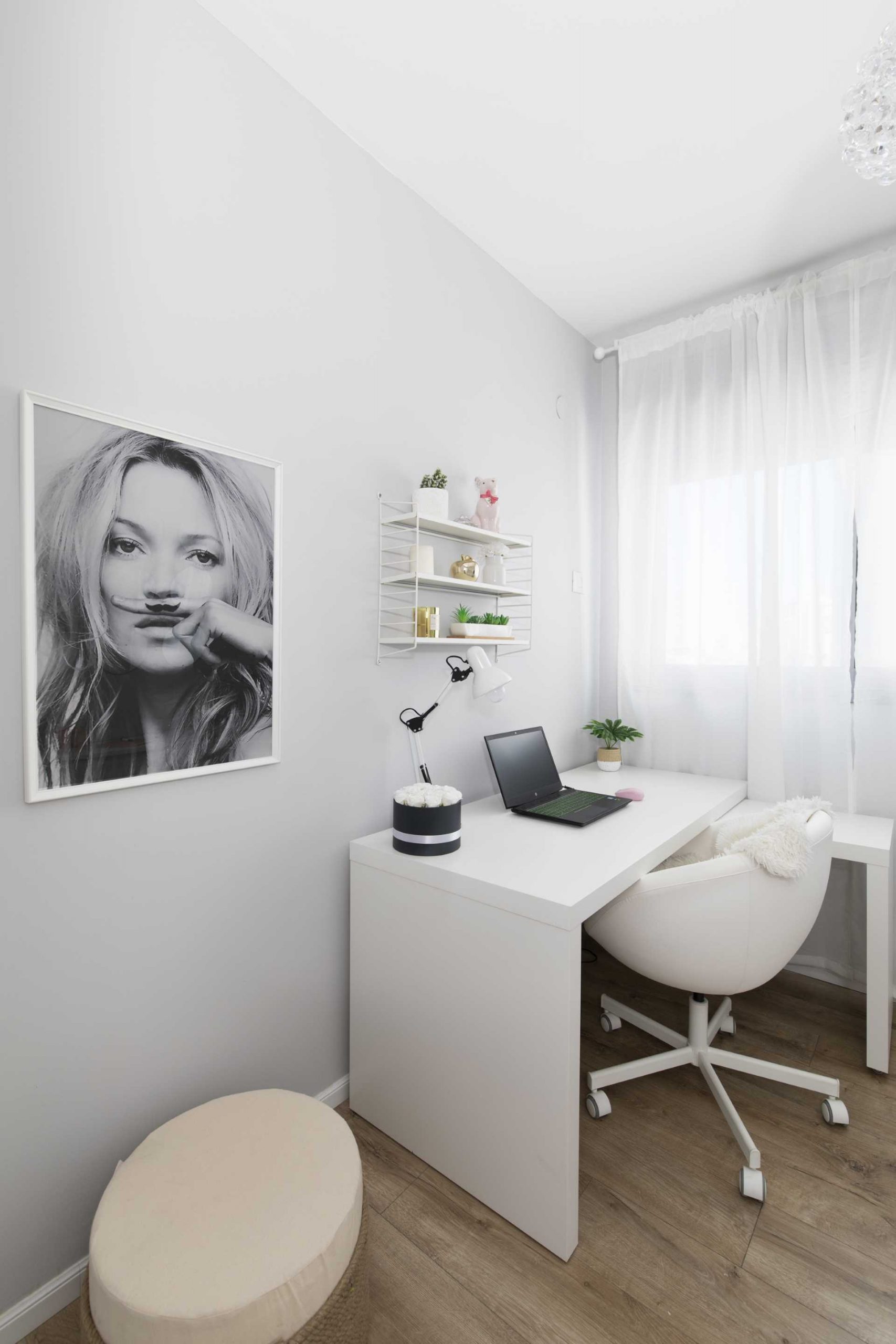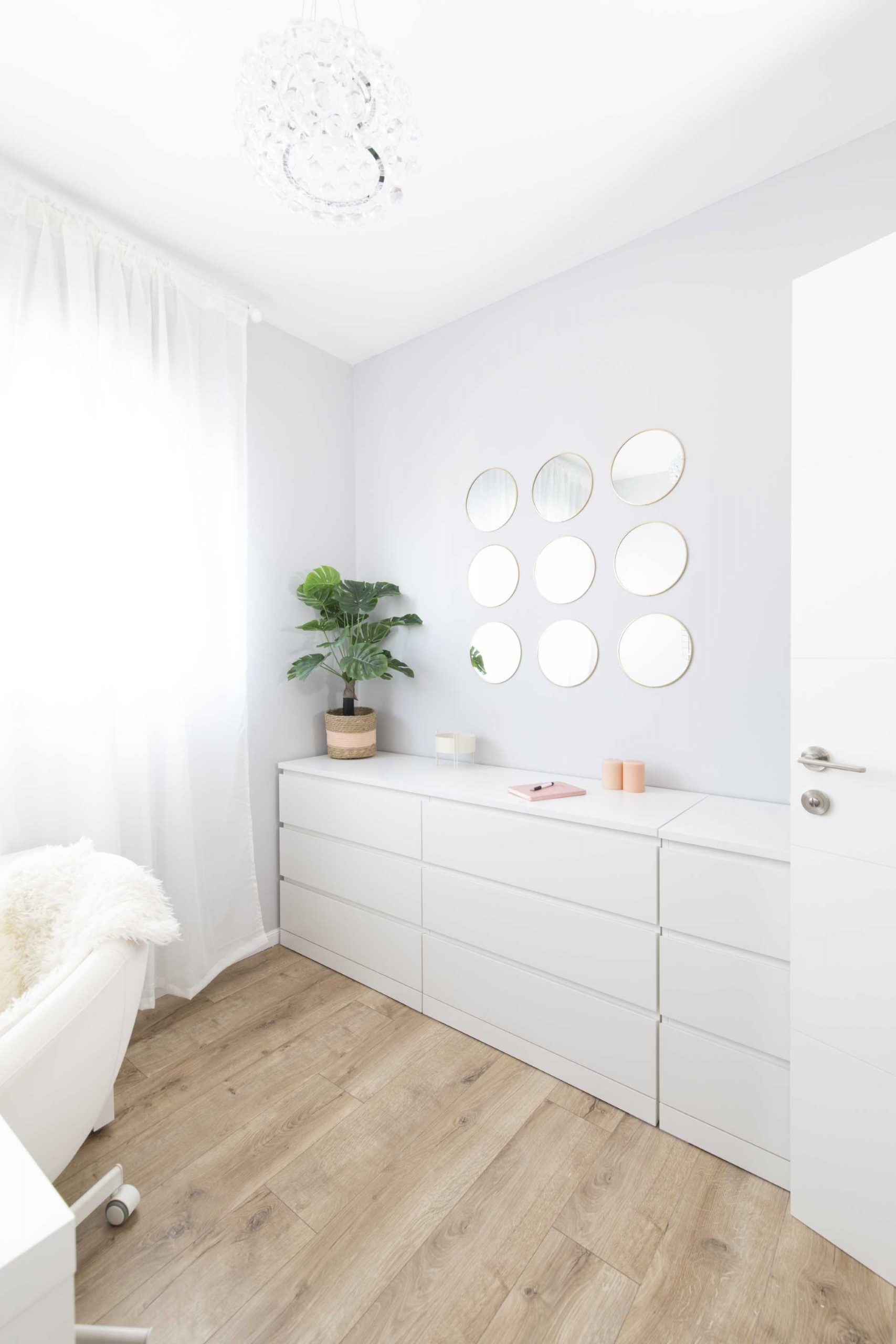 The main bedroom includes a mirrored wardrobe making the room appear larger than it is.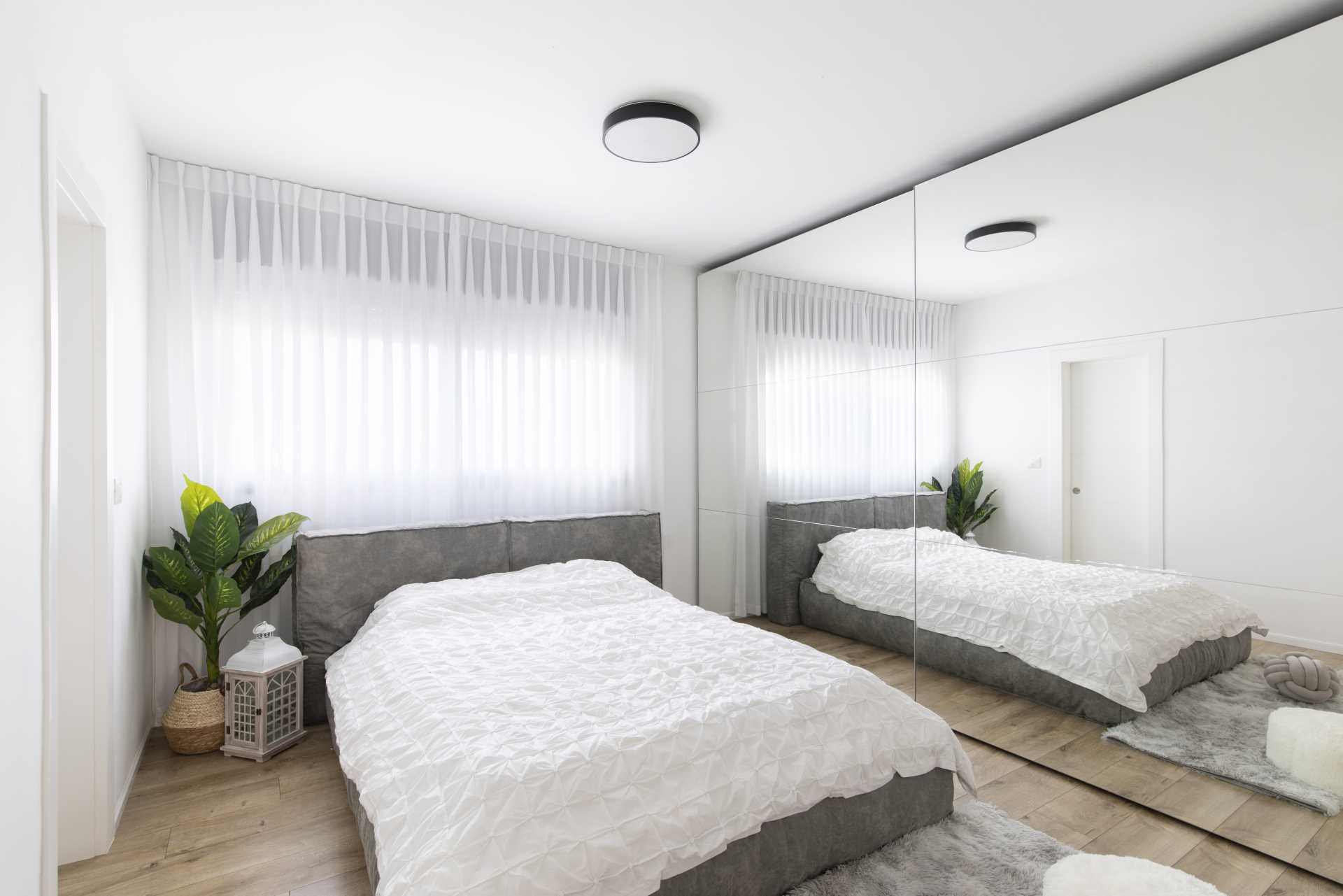 In this teenage girl's bedroom, her wishes were granted, a large bed, a place to study, a makeup table, and a wardrobe, while the use of paint, stickers, and art created an elegant design on the wall.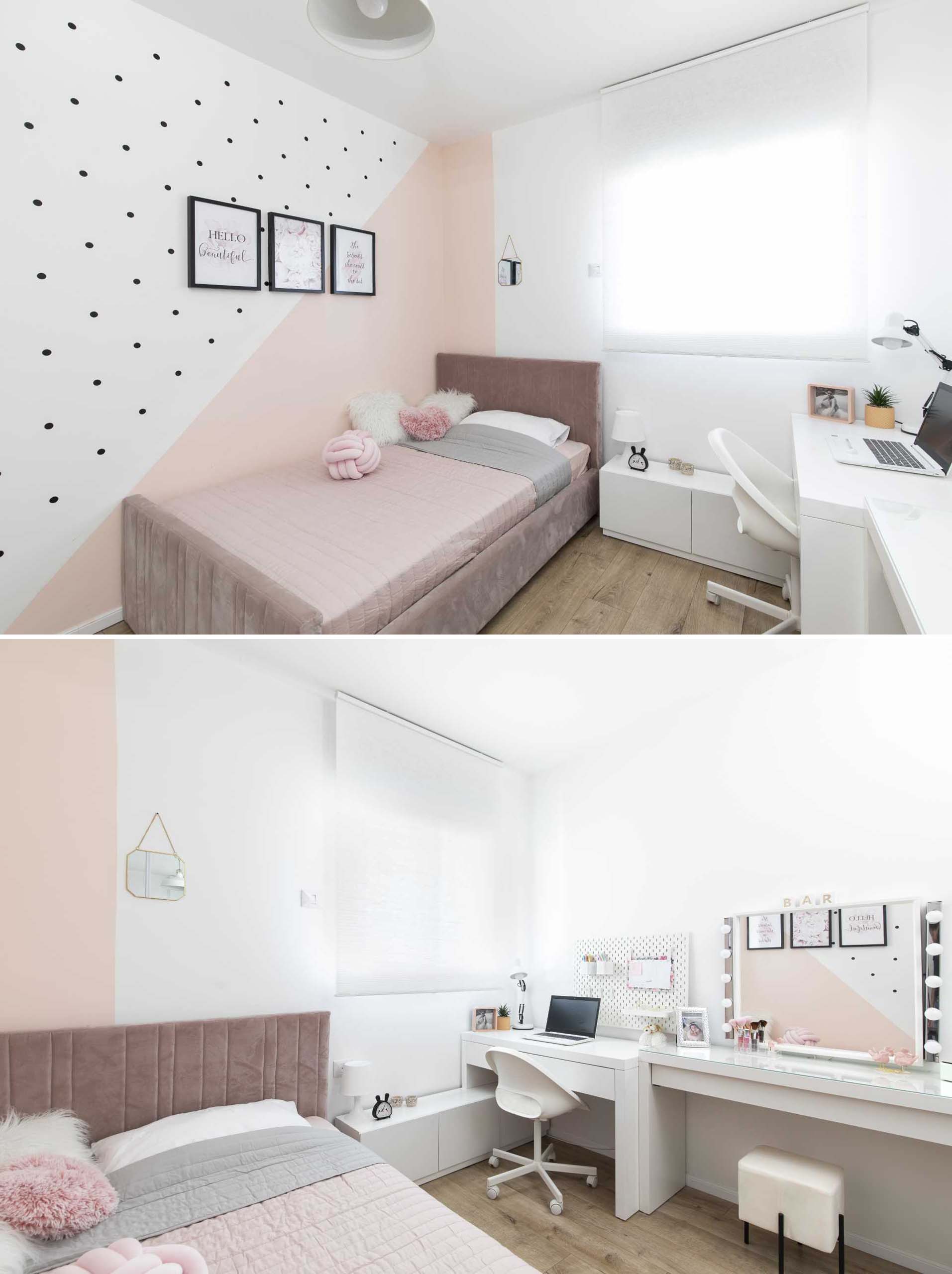 In the bedroom for a young boy, the designers created a climbing wall, added a rope ladder, and included stickers to add a Nordic touch.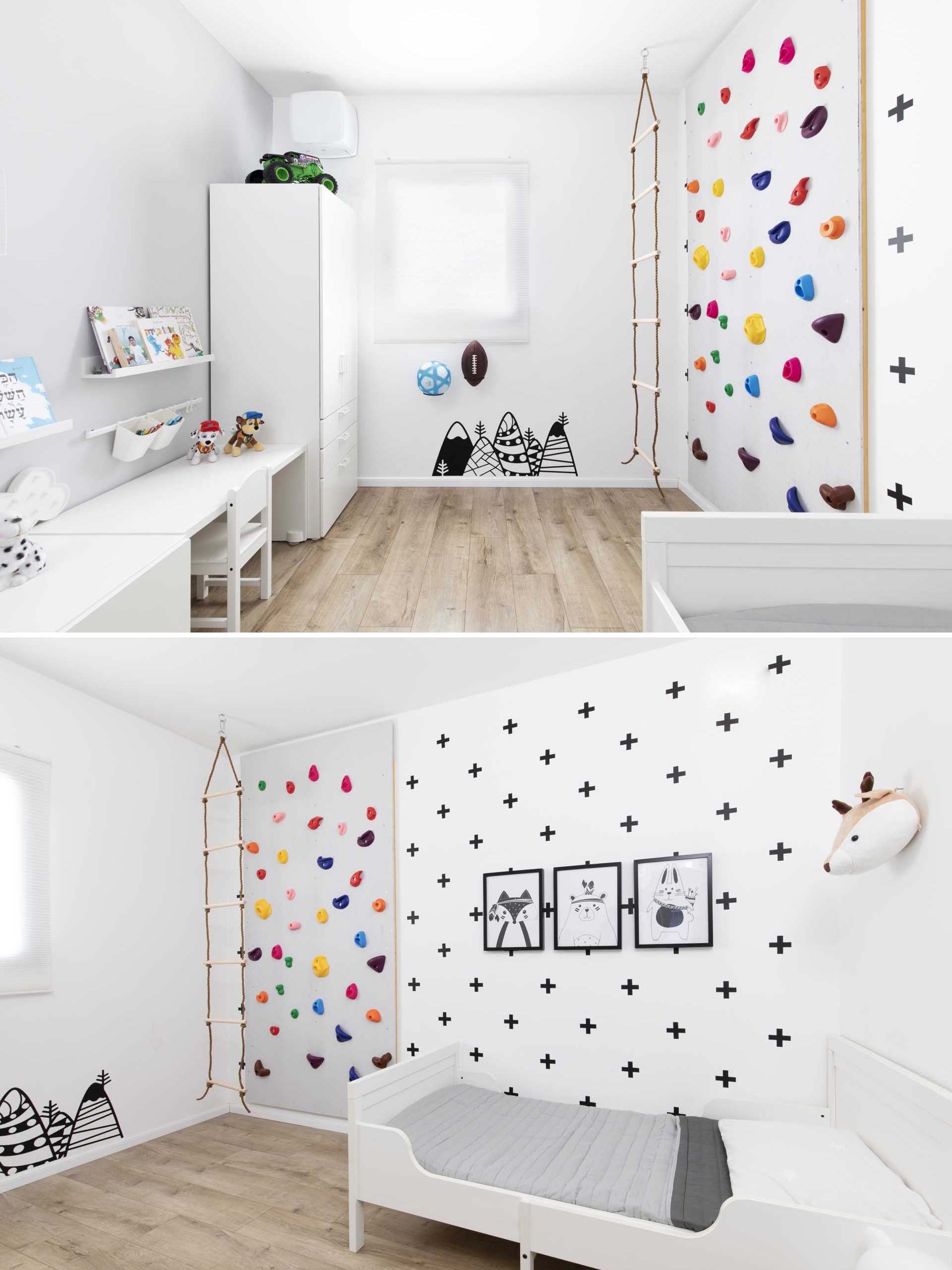 All three of the bathrooms in the apartment were designed with the Nordic style in mind, with wood elements complemented by white, black, and grey.