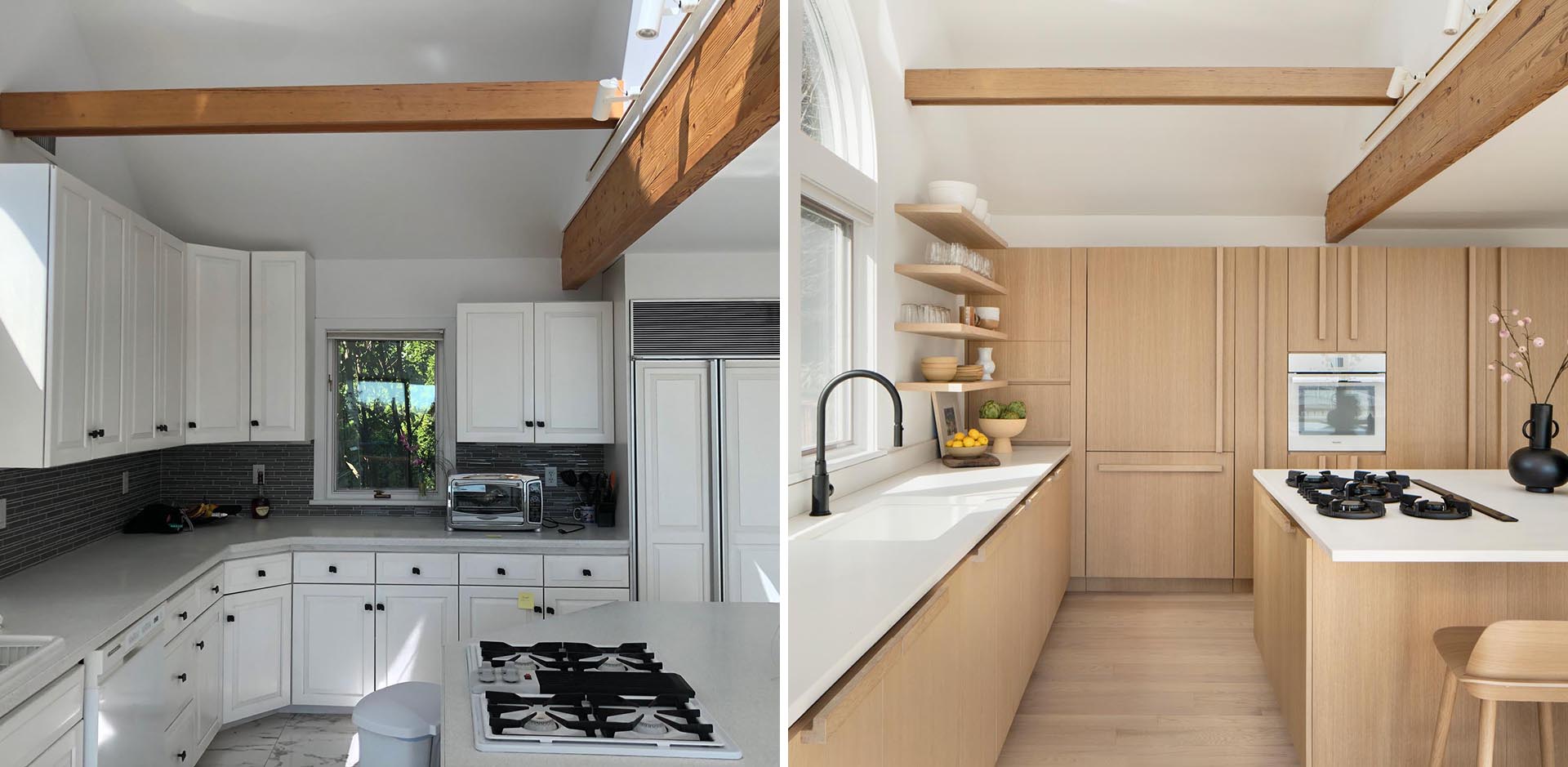 James Veal and Christine Stucker, co-founders of interior design firm and architecture studio Stewart-Schafer, have recently completed the renovation of a home in Nyack, New York, and included in the remodel, was the transformation of the kitchen.
Before The Renovation
The original 1980s kitchen was outdated with old appliances, an overmount sink, and an uniquely shaped island.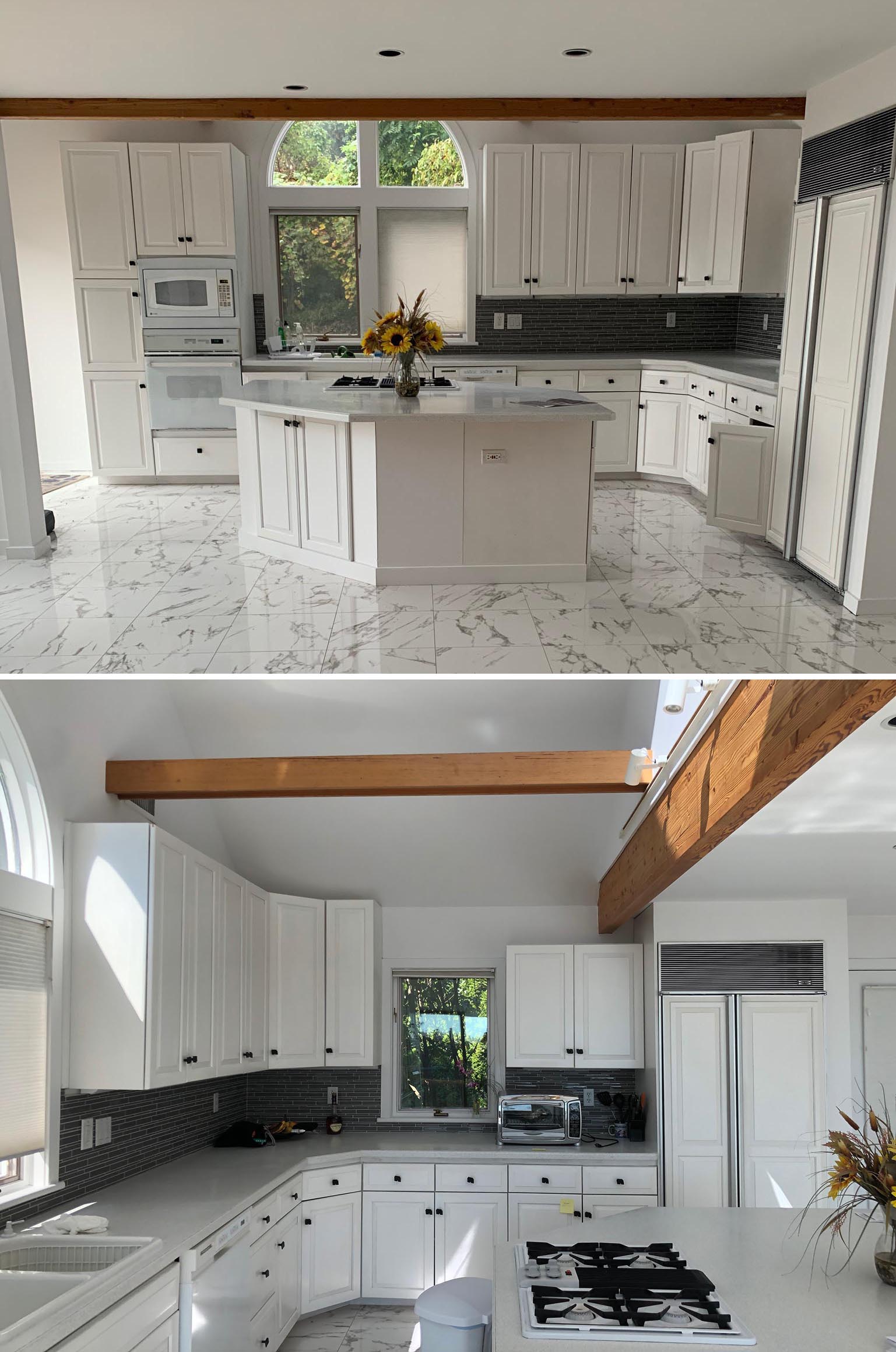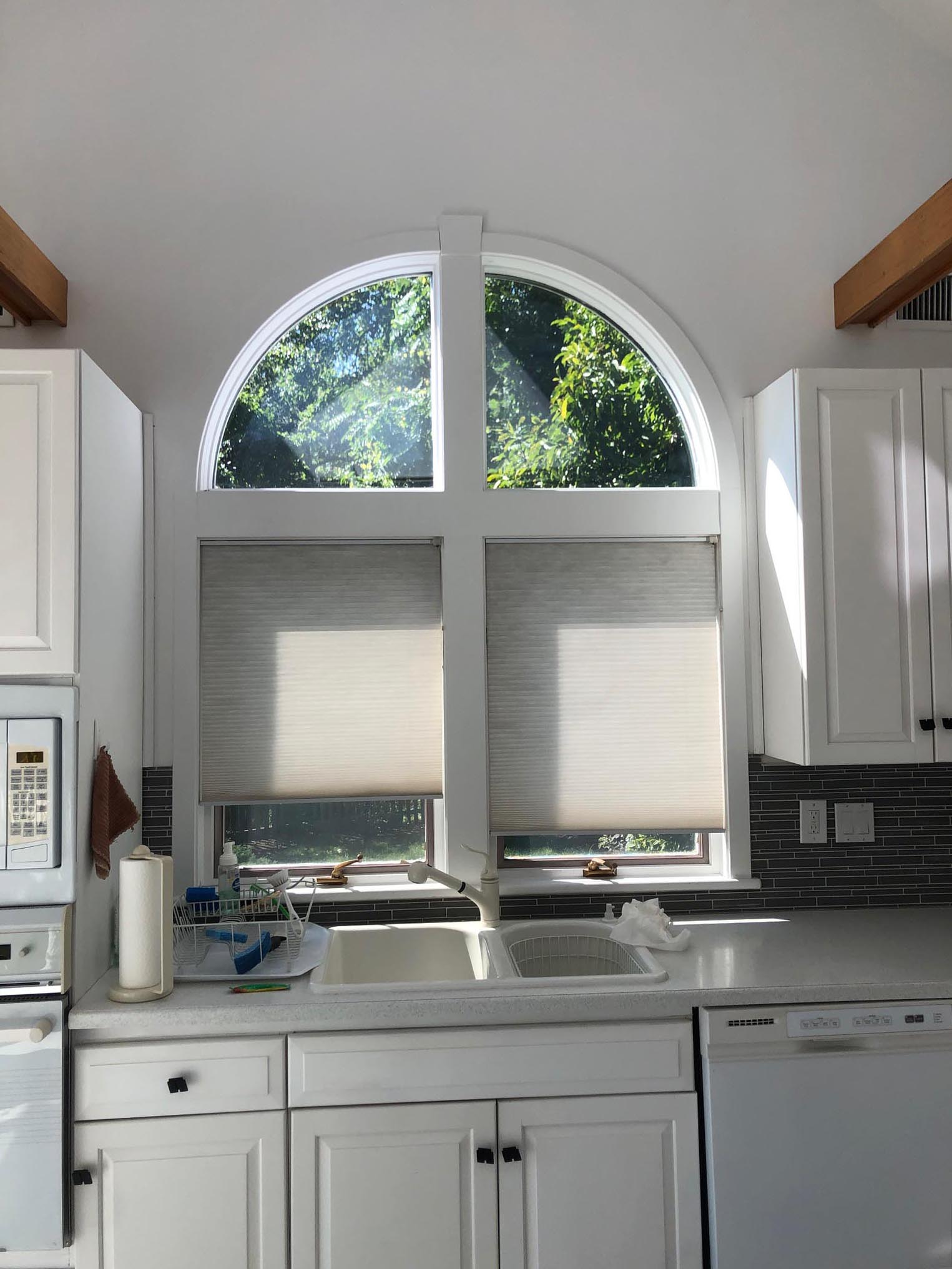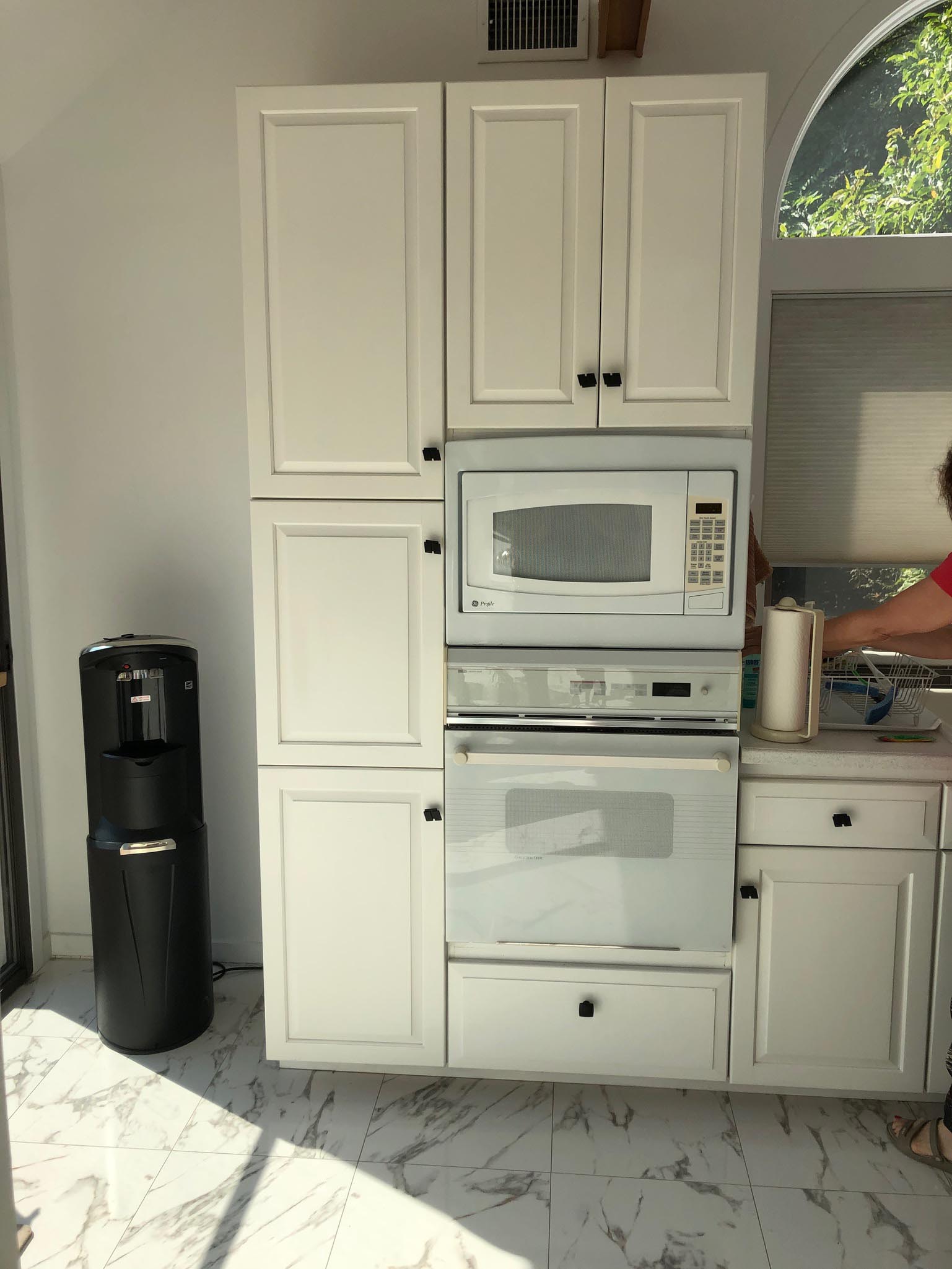 After The Renovation
The updated light-filled contemporary kitchen design fuses Scandinavian minimalism with relaxed Californian elegance and Japanese undertones.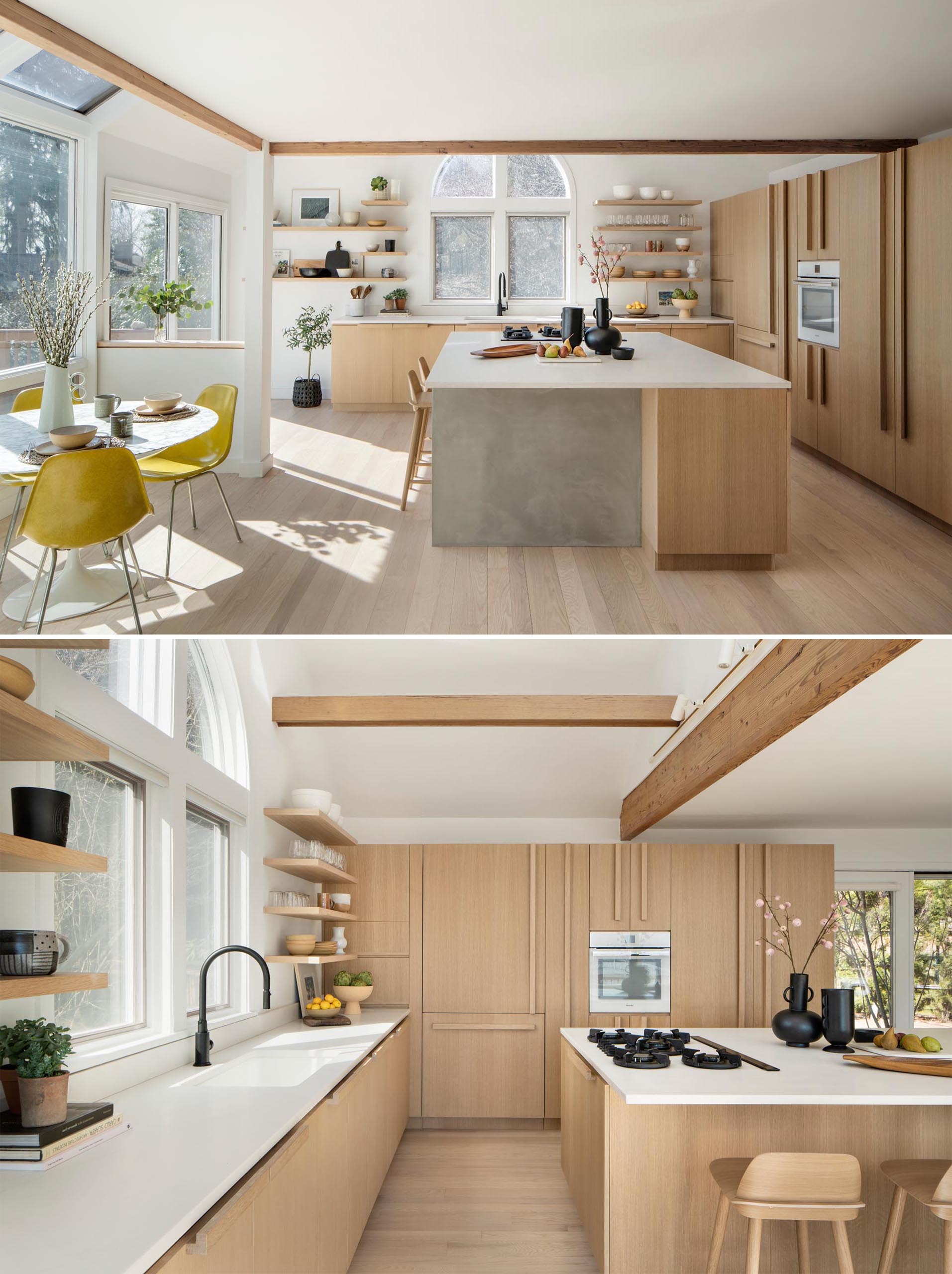 The redesign included installing a new floor, moving appliances, with some integrated, and a larger island with more counter space and room for seating.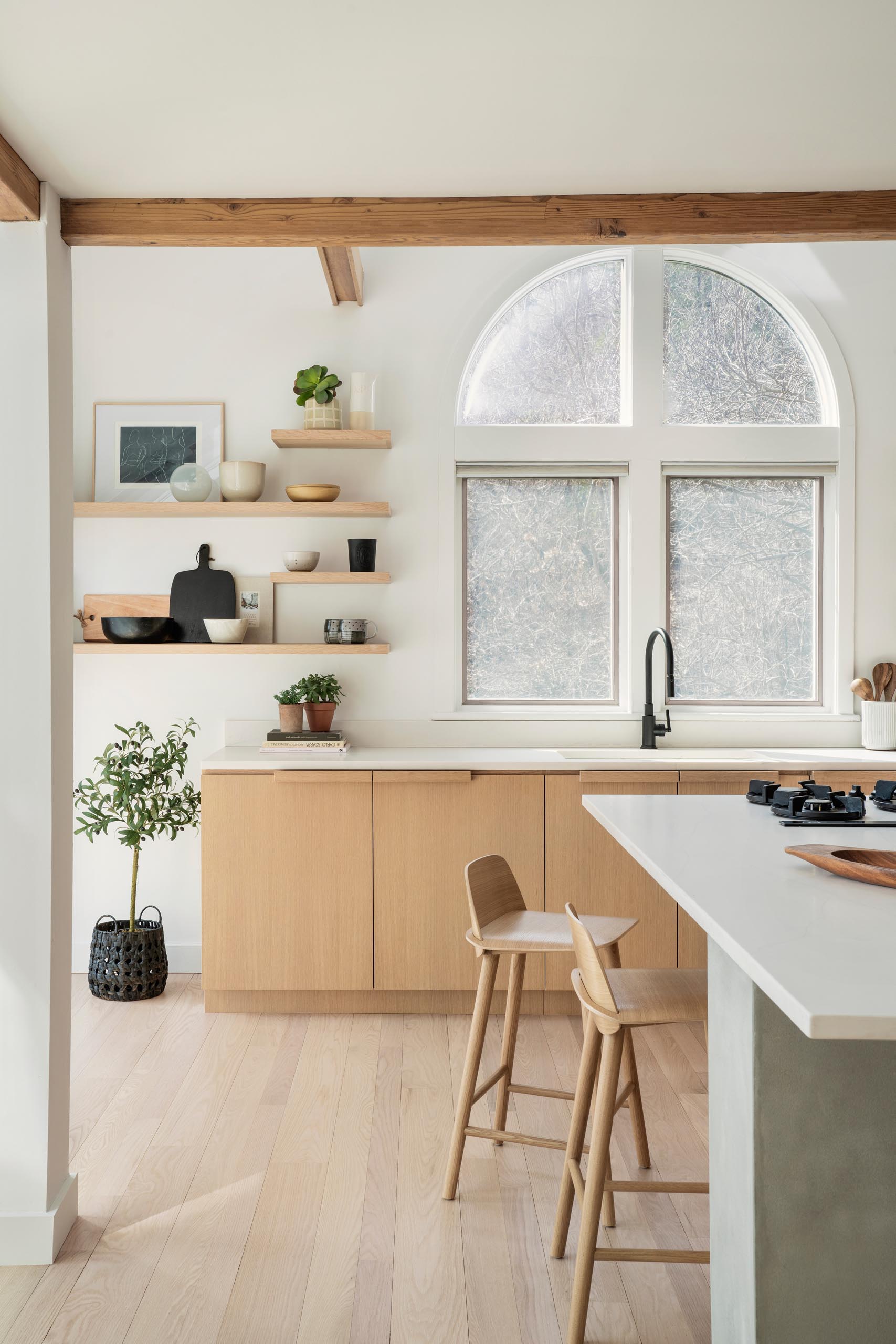 Challenged with completing the remodel in under three months, the designers incorporated durable, high-quality materials including quartz countertops that complement the white walls.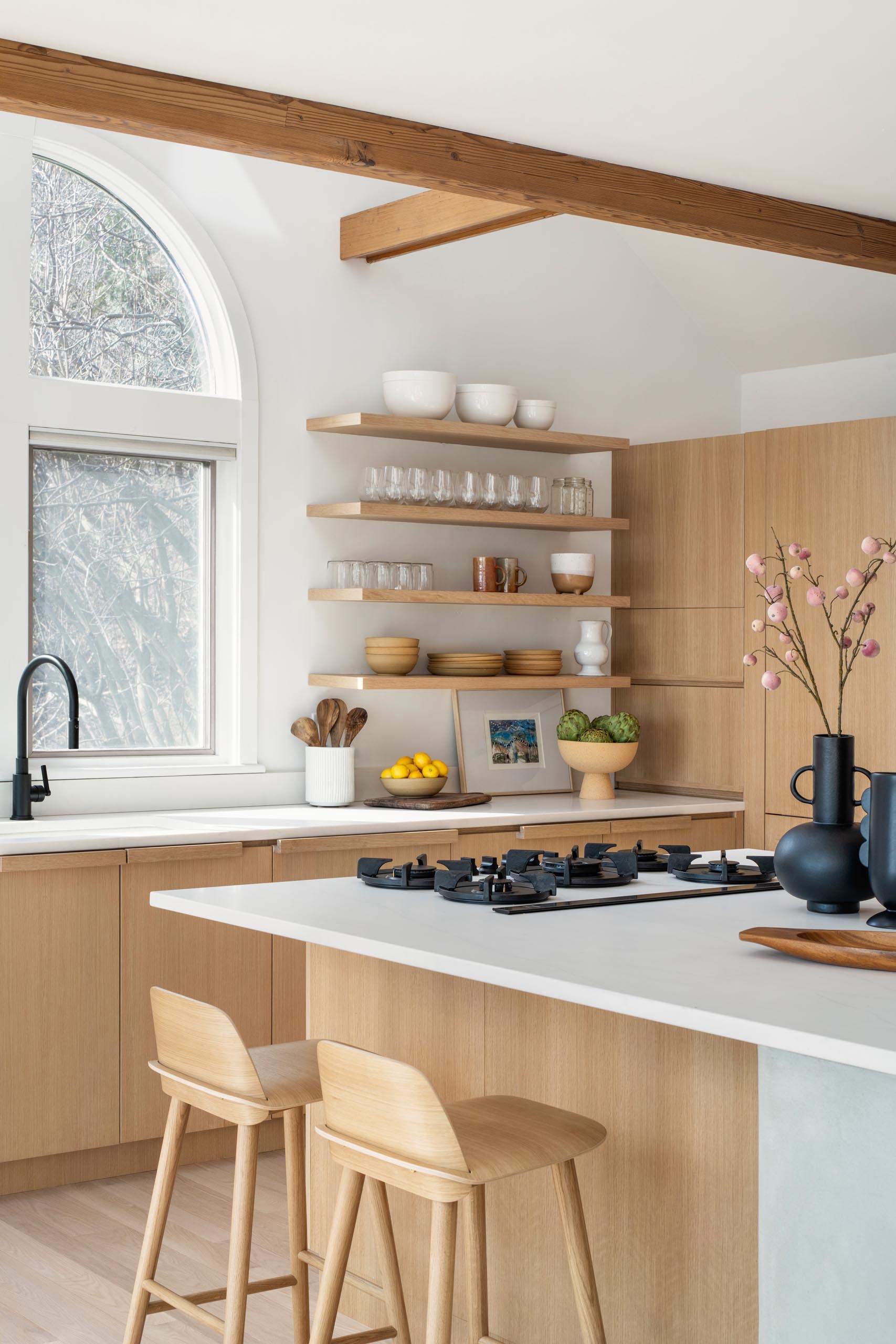 Also included in the kitchen design are white rift oak for the cabinets, chosen for their durability to stand heavy usage.