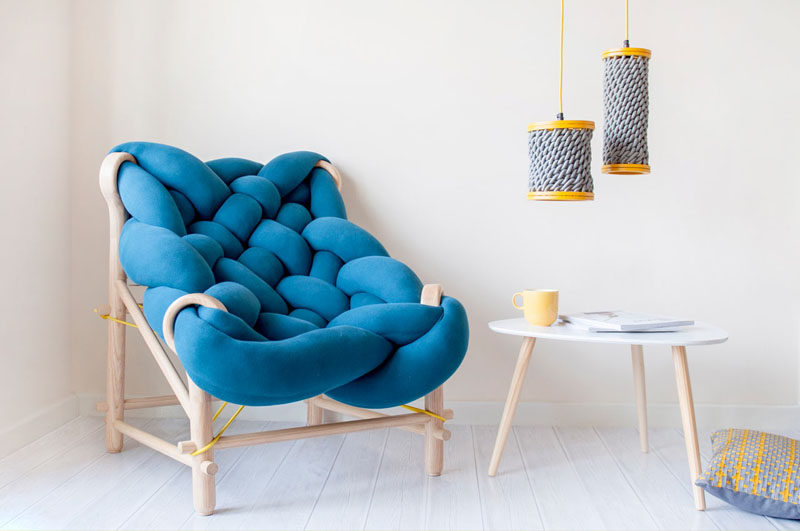 Veega Tankun, a recent graduate from the University of Brighton, and founder of VeegaDesign, has created a collection of furniture that features weaving and knitting techniques.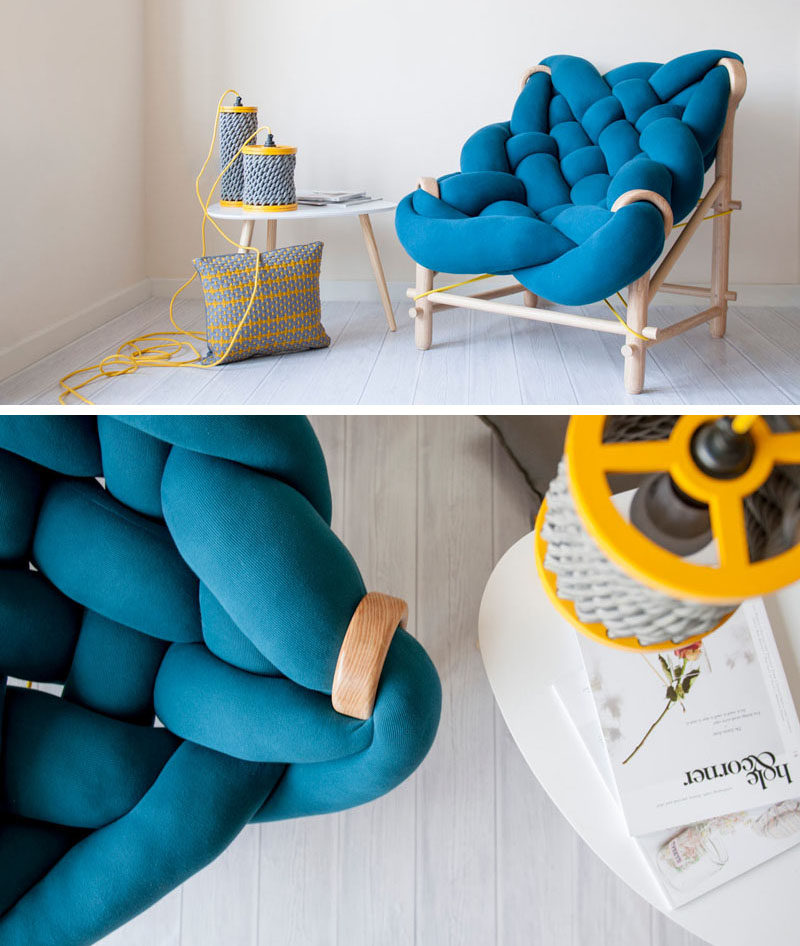 ---
The London-based designer combines traditional techniques with modern day design to create playful and bold designs, like this chair that has a wooden frame that's cushioned with large noodle like upholstery.
---

---
In this armchair design, she uses crochet to create the upper cushion that sits on the armrest.
---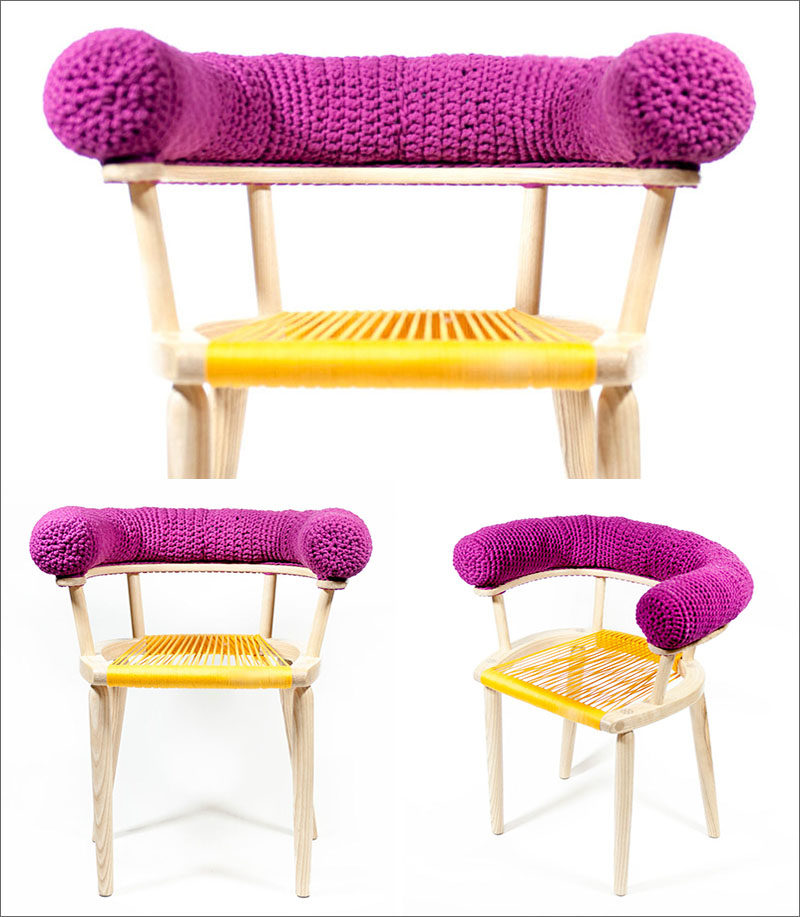 ---
For the seat of the chair, yellow yarn has been wrapped around the wooden chair frame.
---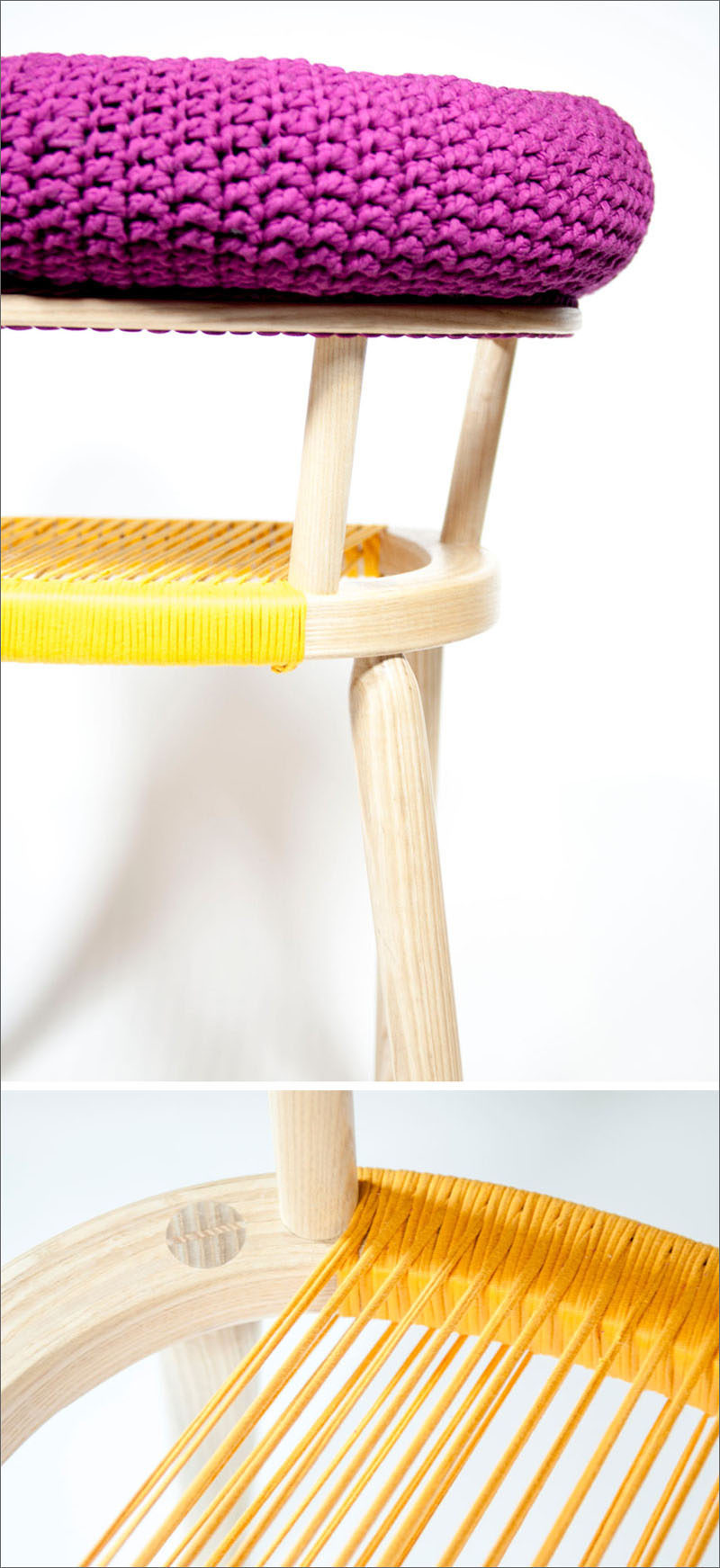 ---
Rounding up the collection is a pair of pendant lights with grey cord sandwiched between two bright yellow discs that match the yellow electrical cord.
---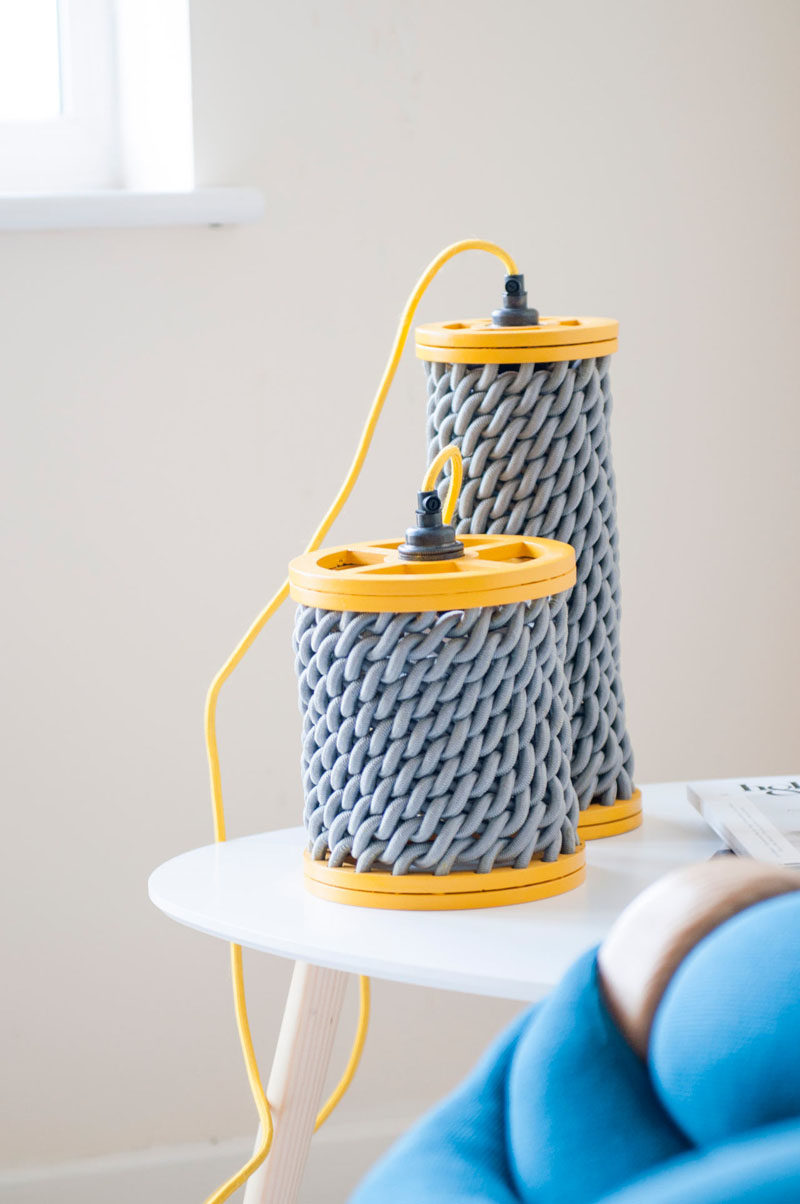 ---