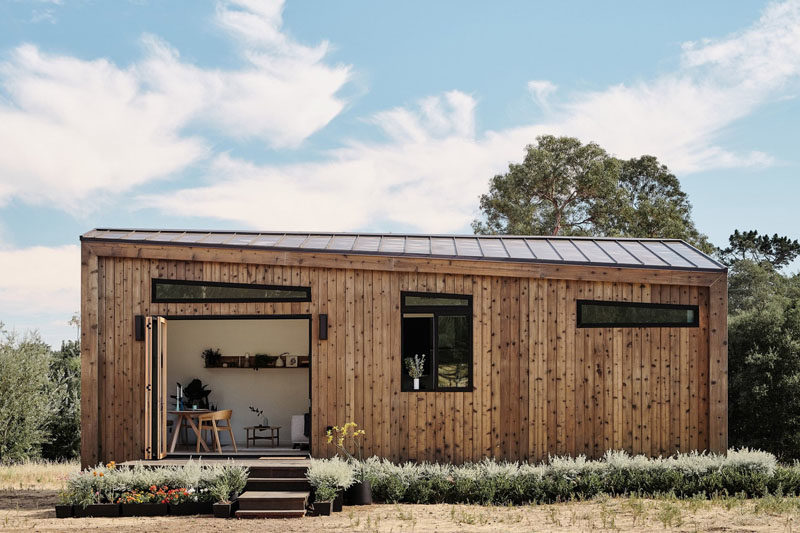 British firm Koto, has unveiled their first US collaboration with US startup, Abodu, which resulted in them designing modern tiny backyard homes and guest houses.
Drawing influence from the Californian coast, the tiny house showcases naturally-stained cedar siding and a standing-seam metal roof.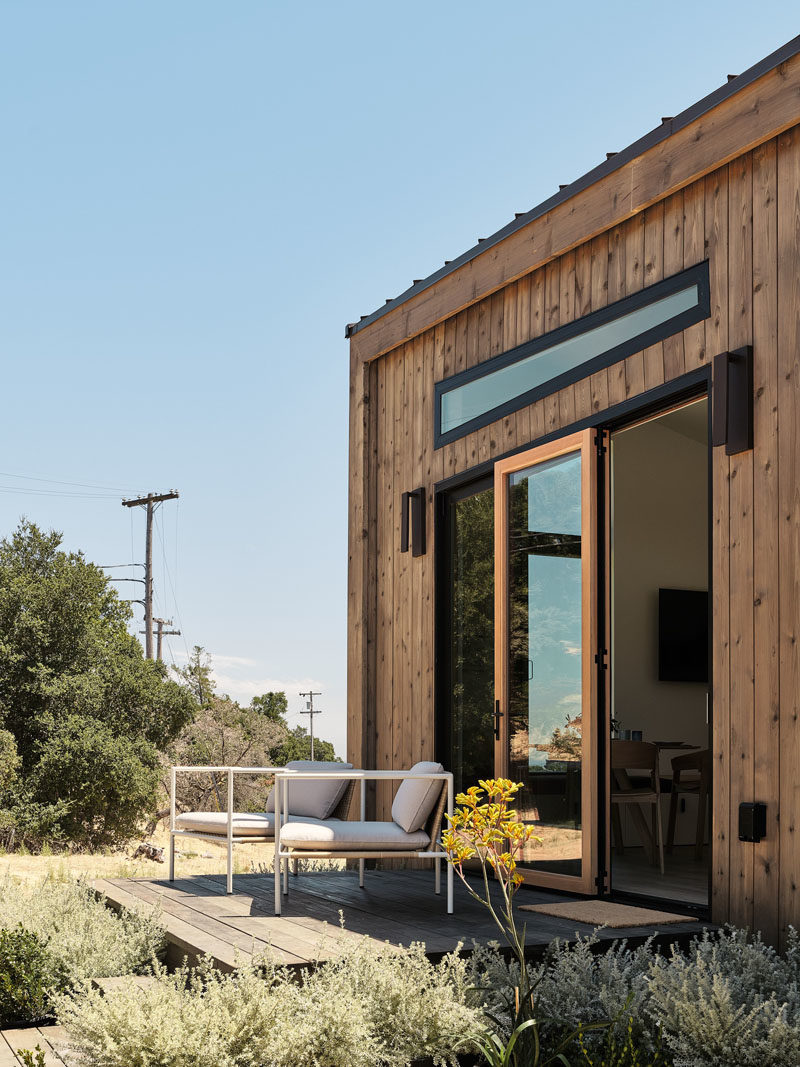 ---
There's 500 square feet (46sqm) of interior space, that feels larger than it is due to the cathedral ceilings that measure in at 11.5 ft tall.

A 3 panel folding door connects the interior to the outdoor space, while just inside the door is a small dining area with a bench that runs the length of the wall.
---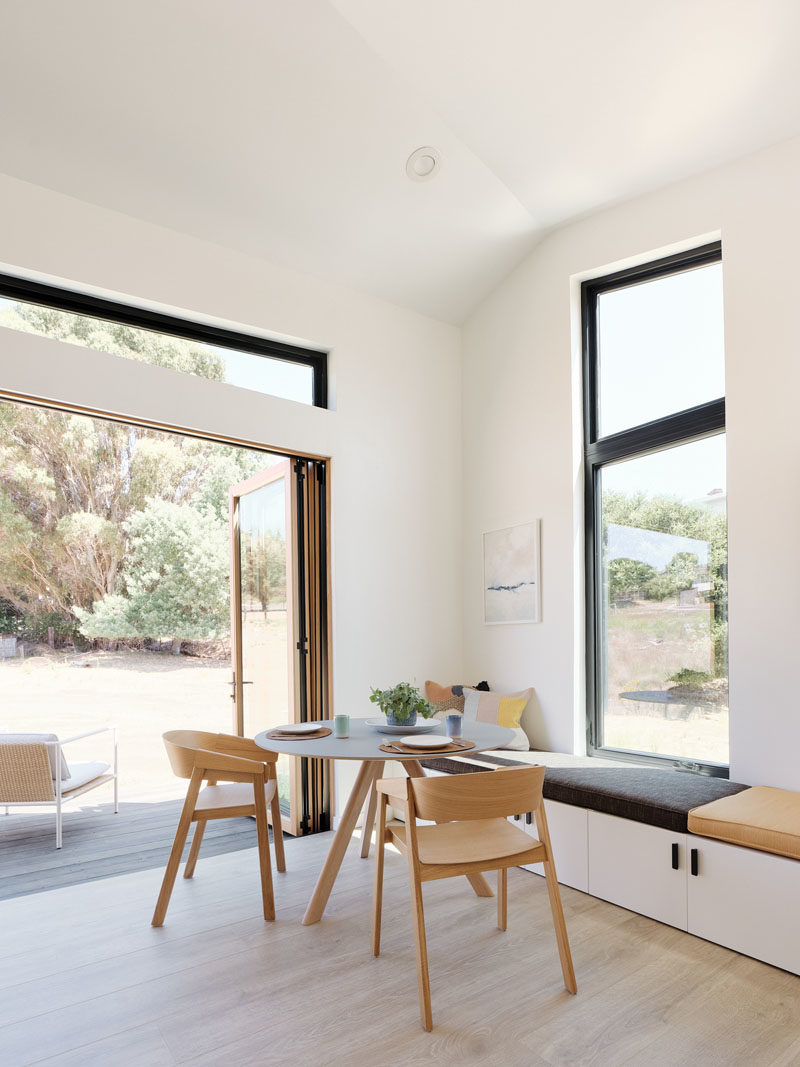 ---
The dining area shares the space with the living room, that's been simply furnished with a couch, a floating wood shelf, and some built-in shelves.
---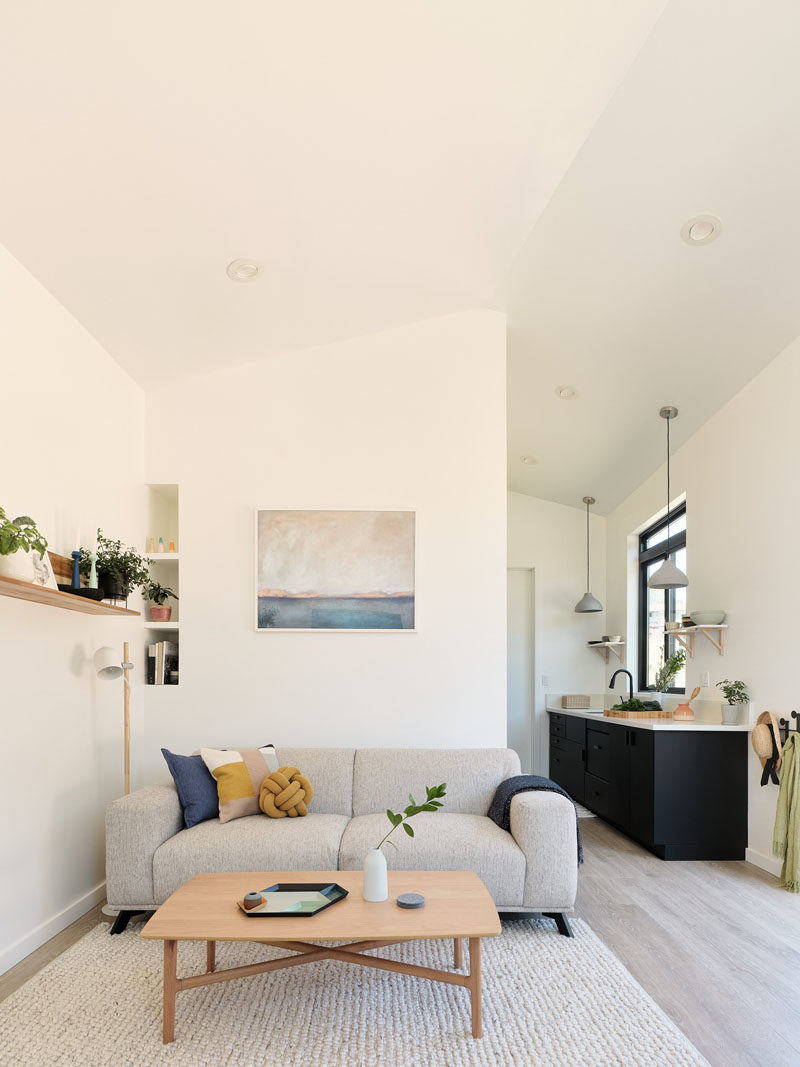 ---
The kitchen doubles as a hallway to the bedroom and bathroom, while the black cabinets contrast the light walls and white quartz countertops, and complement the black window frames.
---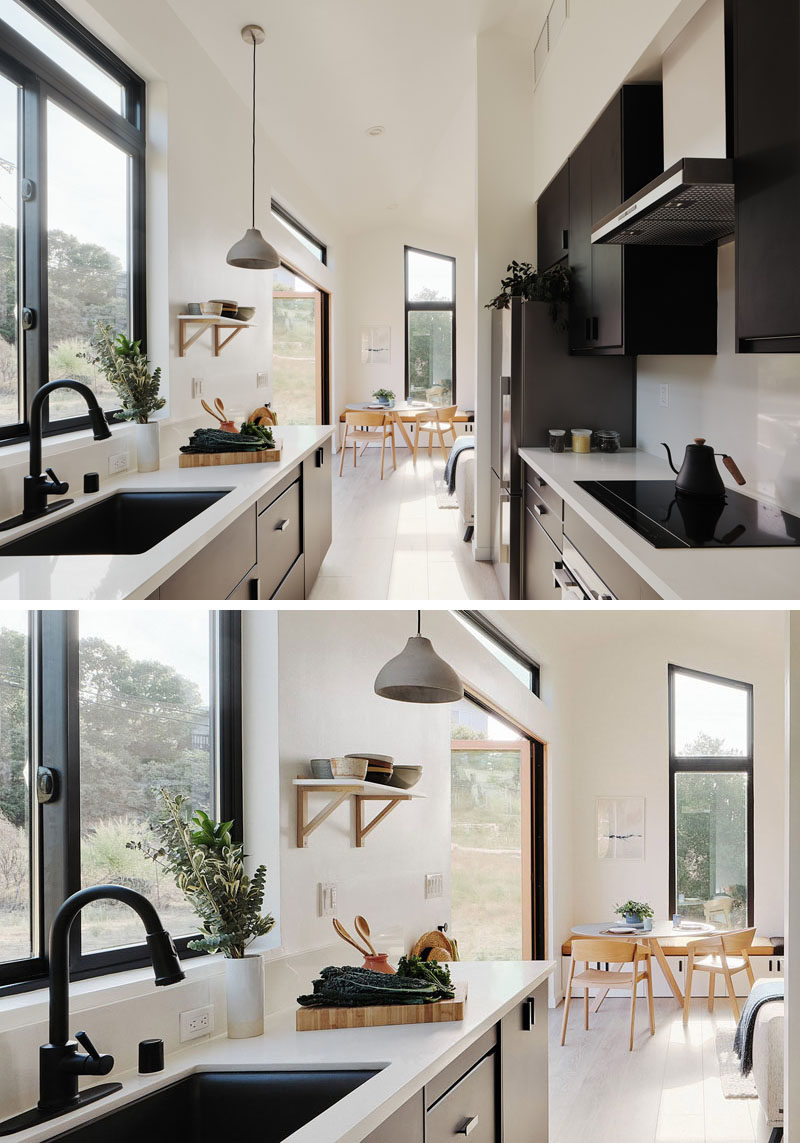 ---
In the bedroom, a vertical window draws the eye upwards, making the space feel open and bright. Storage has been added underneath the bed, a must-have for a tiny home.
---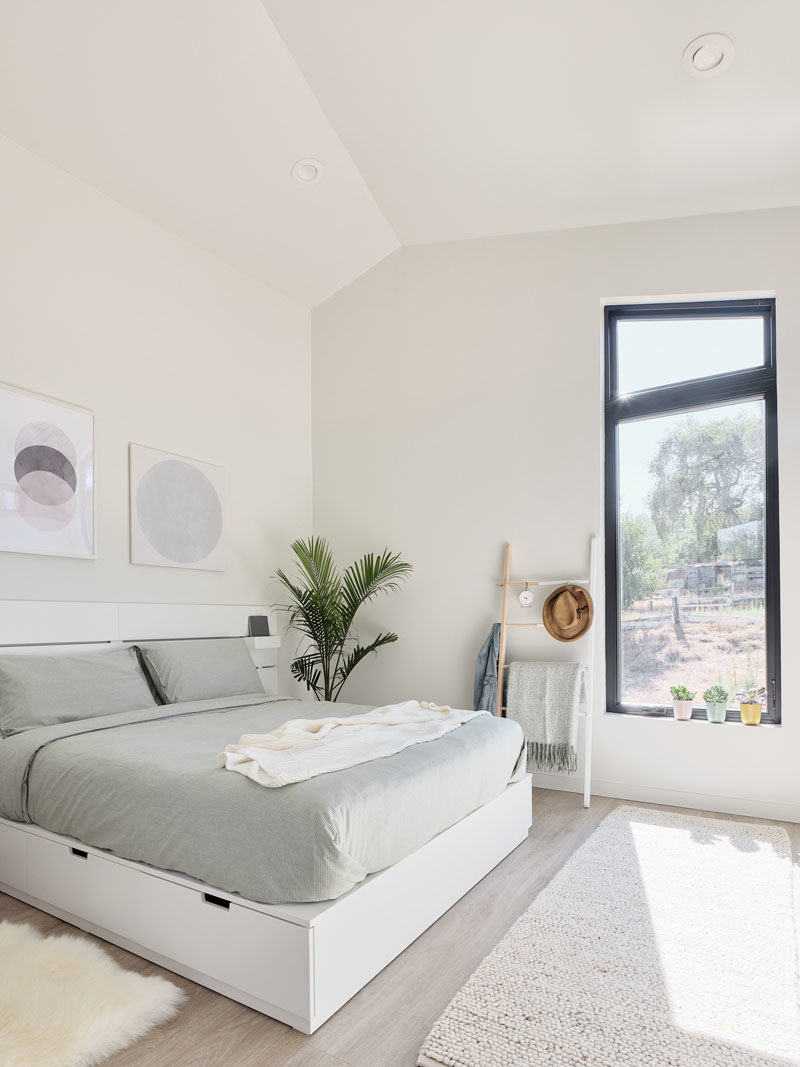 ---
In the ensuite bathroom, a glass shower door allows light to travel through to the shower, while beside the toilet are more built-in shelves.
---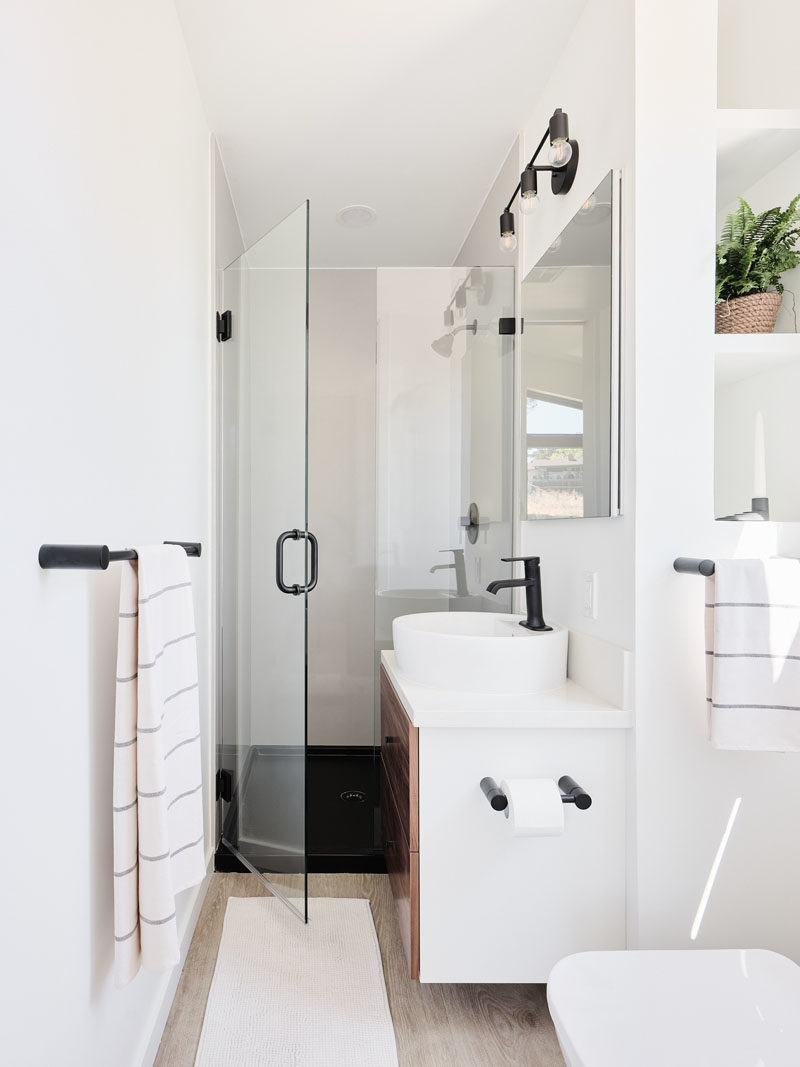 ---
Get the contemporist daily email newsletter – sign up here