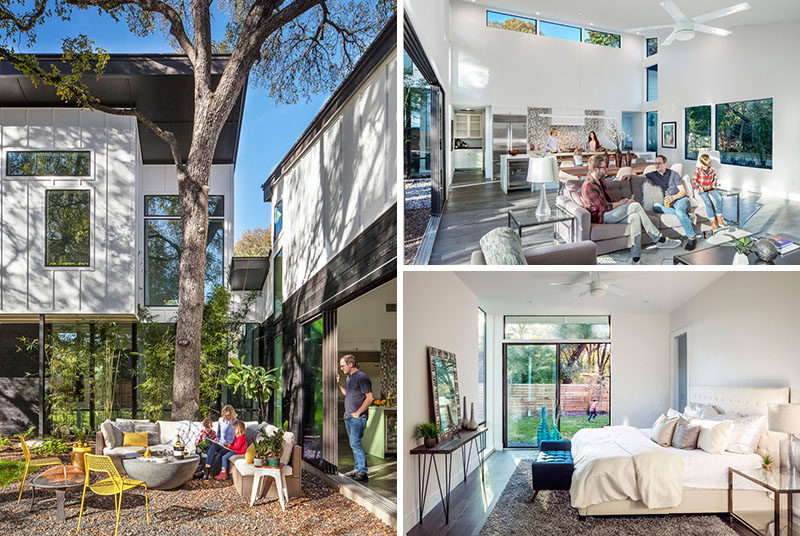 Matt Fajkus Architecture (MF Architecture) together with general contractor Sett Studio, have recently completed this new family home in Austin, Texas, that's laid out in an 'L' shape.
At the front of the house, simple gravel and grass landscaping has been broken up by rectangular steel planters, while dark wood has been used to highlight the home's entrance.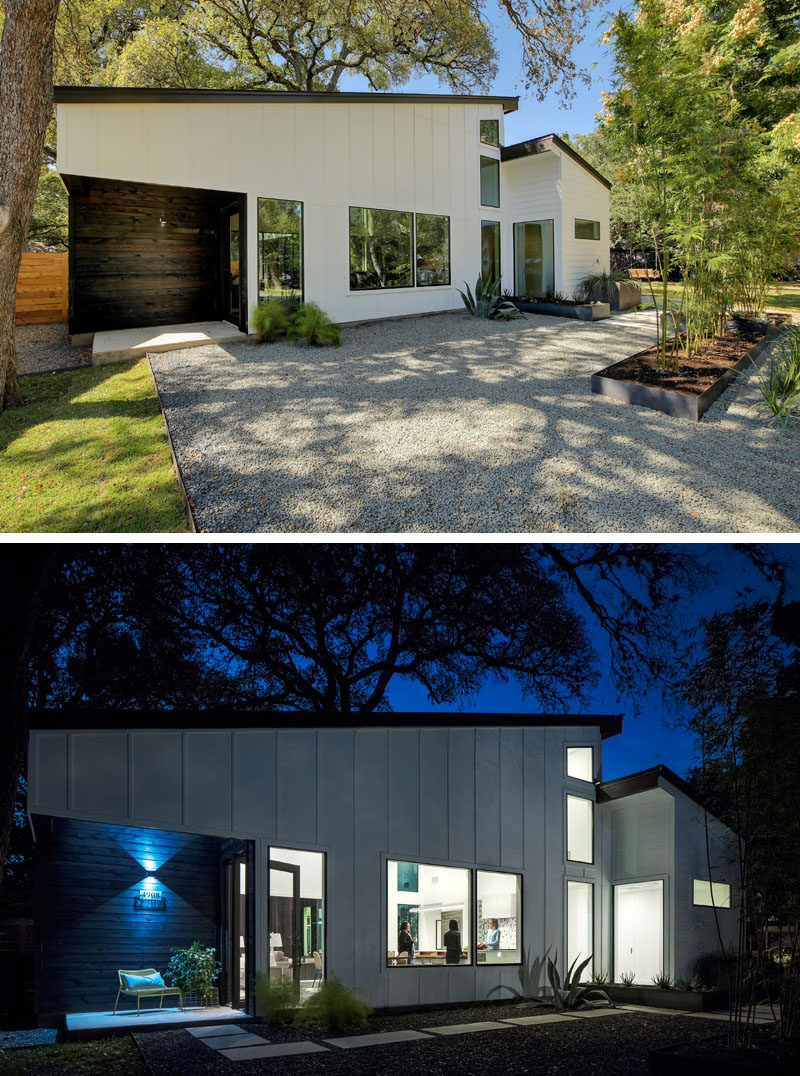 ---
The covered entryway leads to the front door, and instead of a more traditional solid wood door, the house has a large pivoting glass door, allowing guests to see into the home or the occupants to see out.
---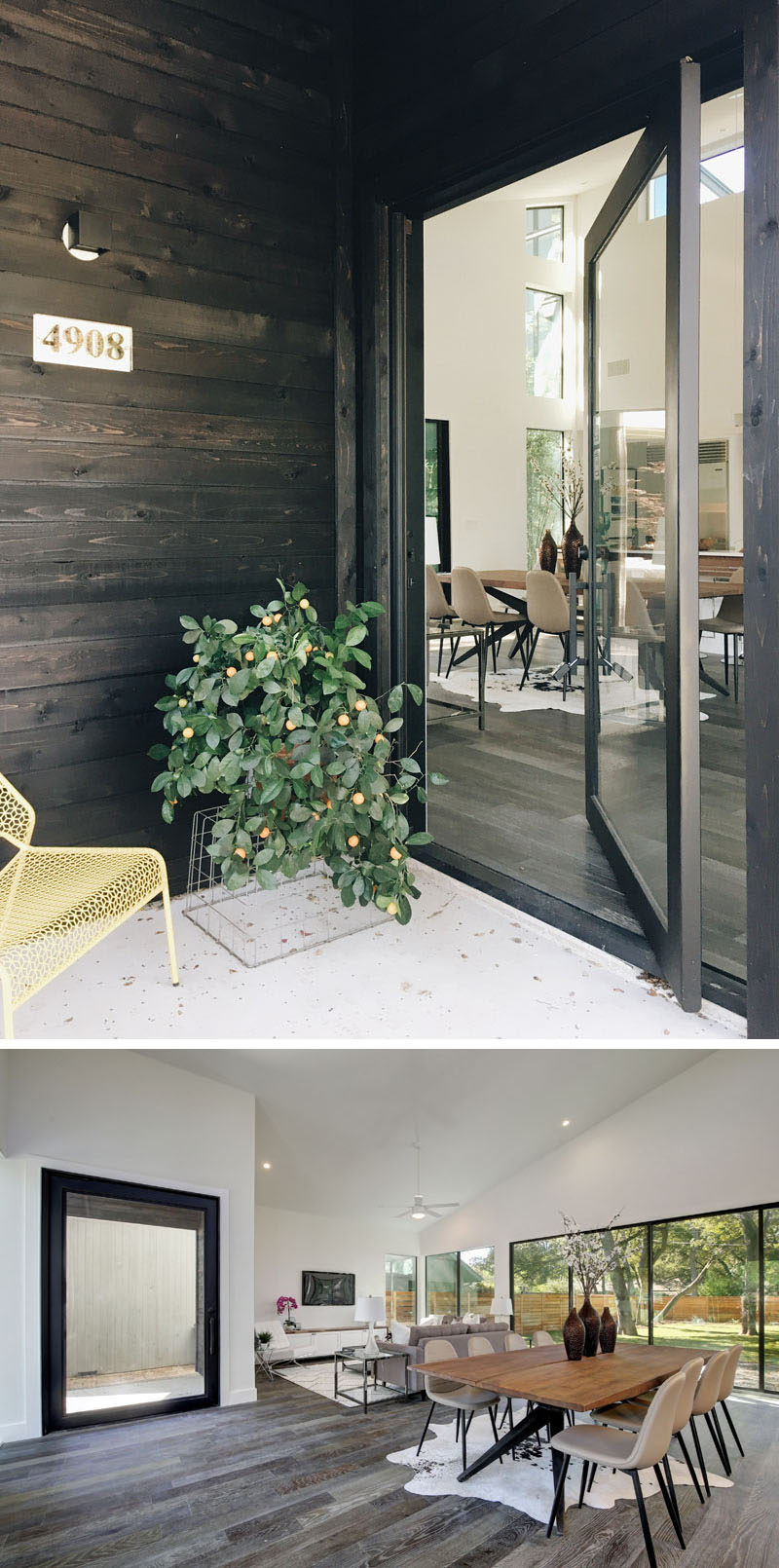 Top photo by Anna Katsios | Bottom photo by Twist Tours
---
Once you're inside the home, staged by Elite Austin, there's an open floor plan with the living, dining and kitchen all sharing the same main room. Tall ceilings made the space feel even larger than it already is.
---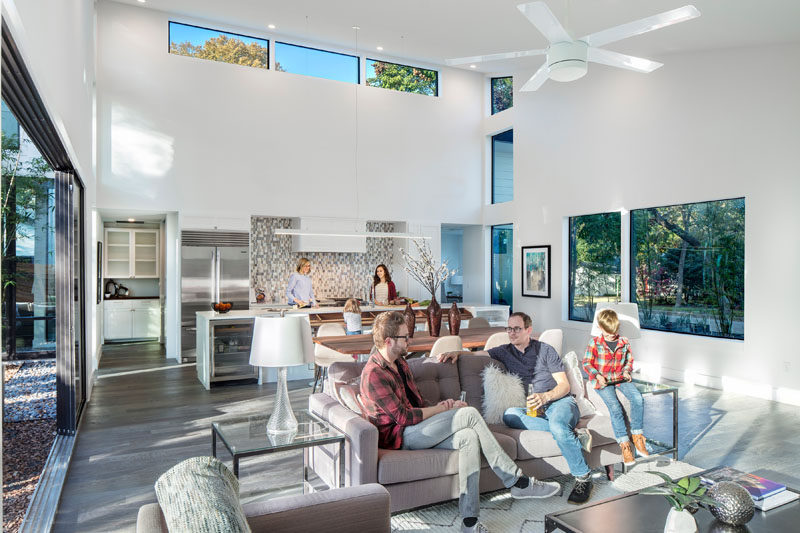 ---
The dining area has views of the backyard, and the wood dining table ties in with the tall trees outside.
---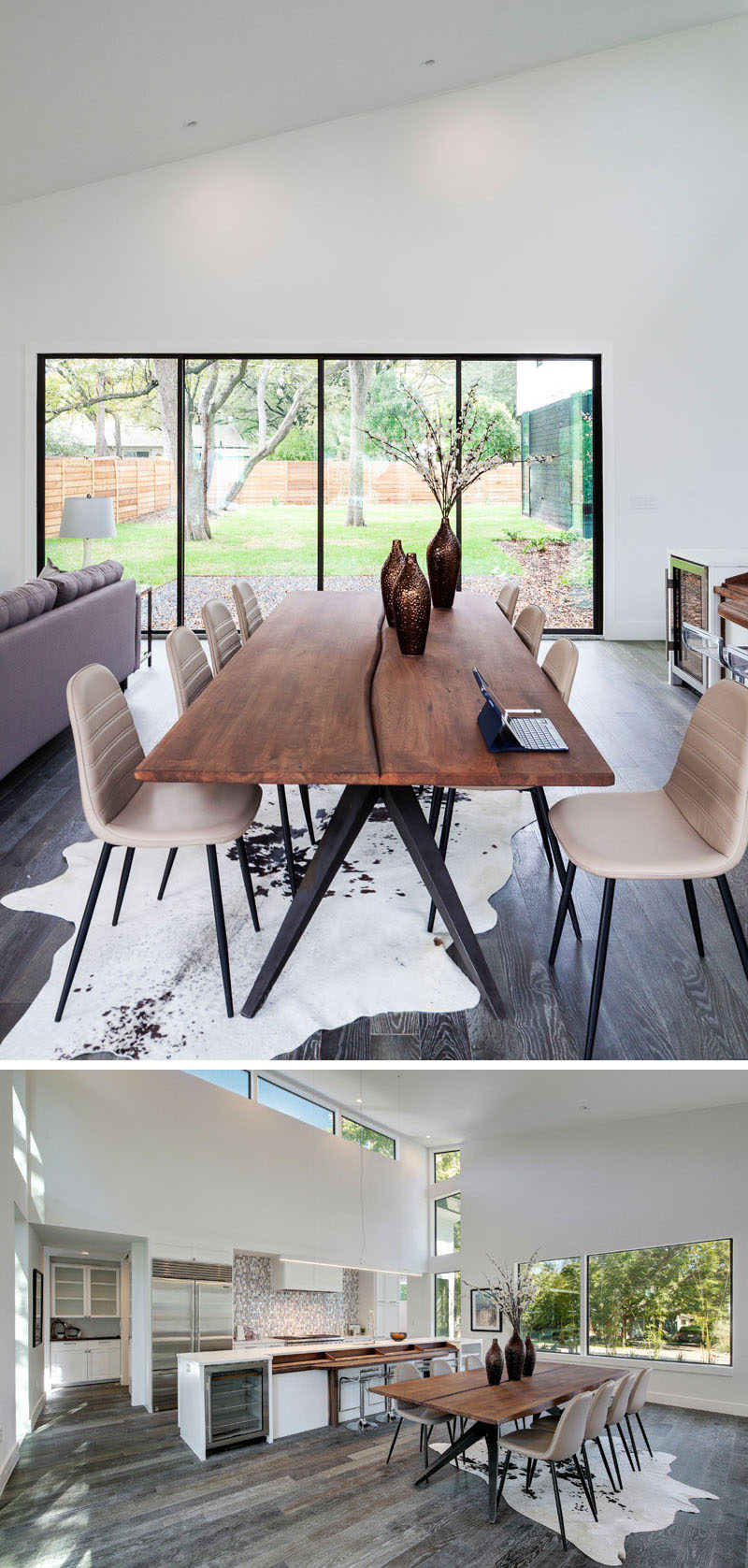 ---
Behind the dining table is the kitchen. The large island has a built-in wood bar with stools, and at one end there's a small drinks fridge, and at the other end is open shelving. White cabinets keep the space bright and patterned tiles used for the backsplash add an artistic touch.
---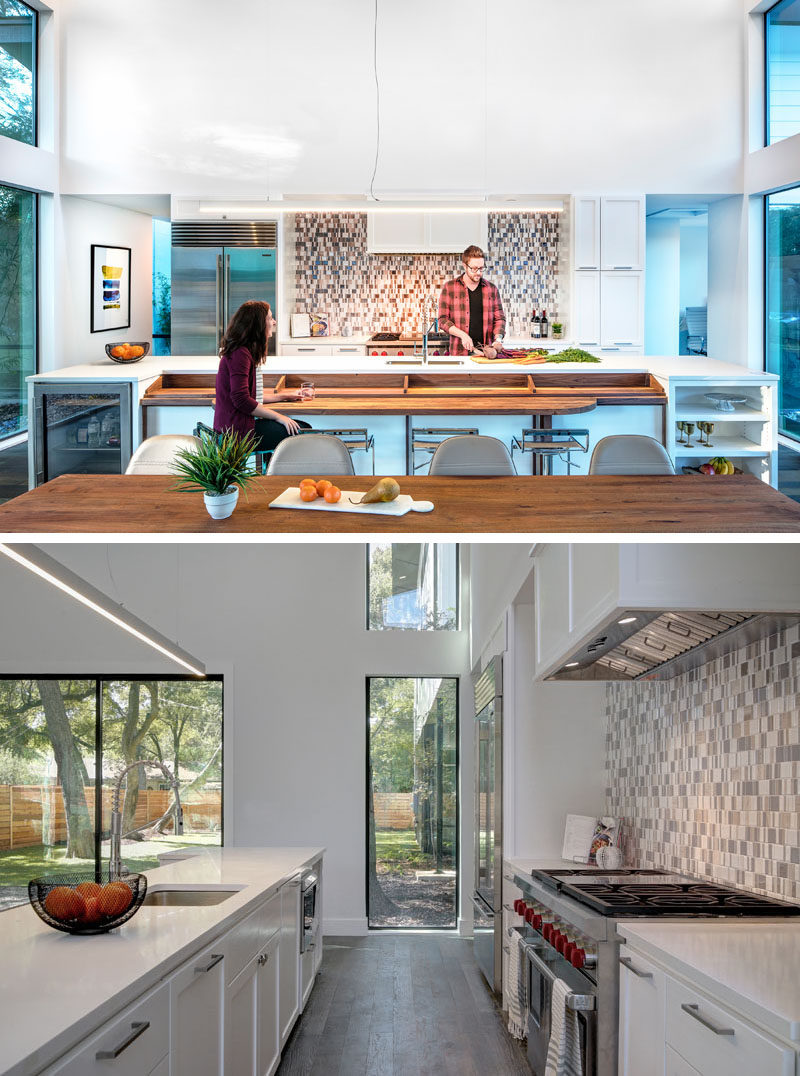 ---
The sliding glass doors off the main room open up to create an indoor / outdoor entertaining space. An L-shaped outdoor couch follows the shape of the house, and at nighttime, a portable wood burning firepit can be enjoyed.
---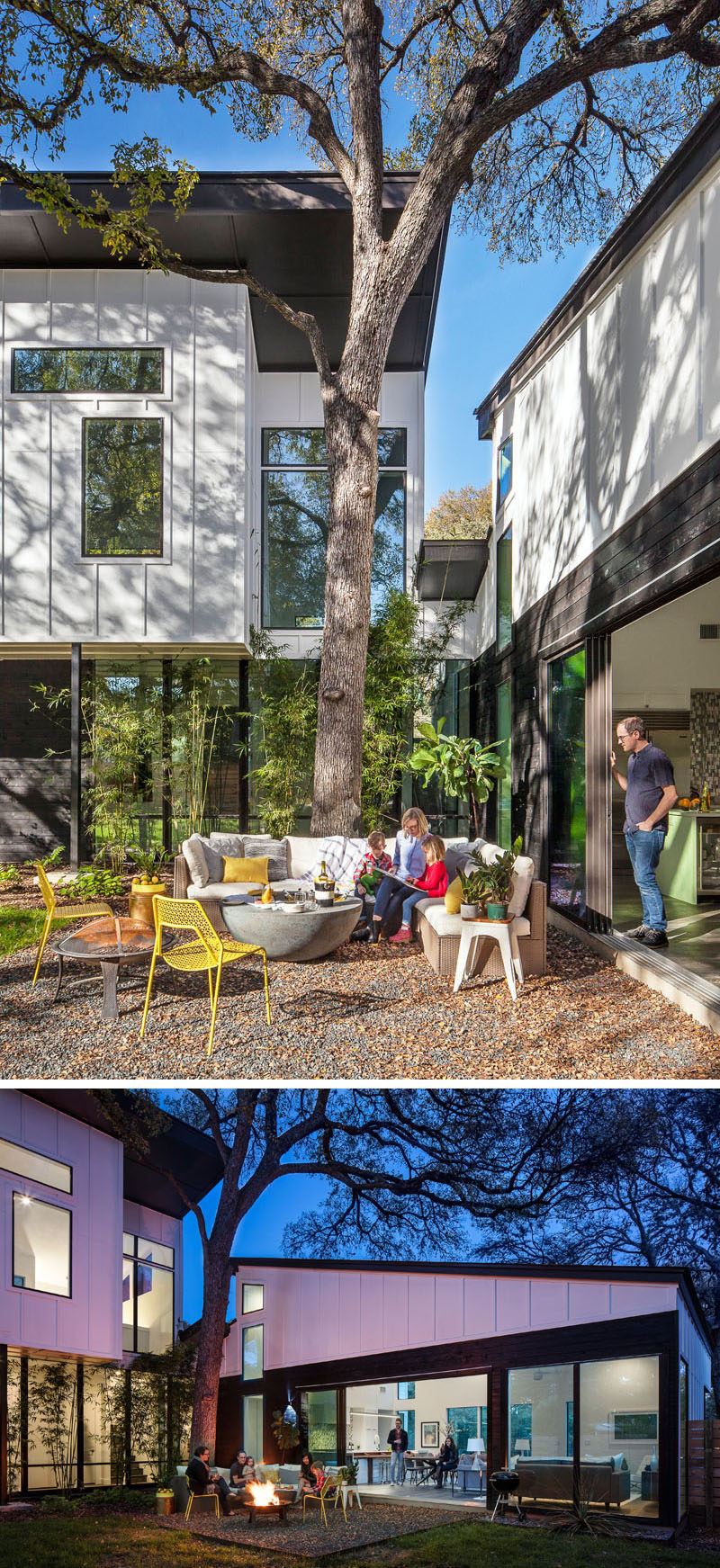 ---
At the opposite end of the house, there's a small private patio located outside the master bedroom suite.
---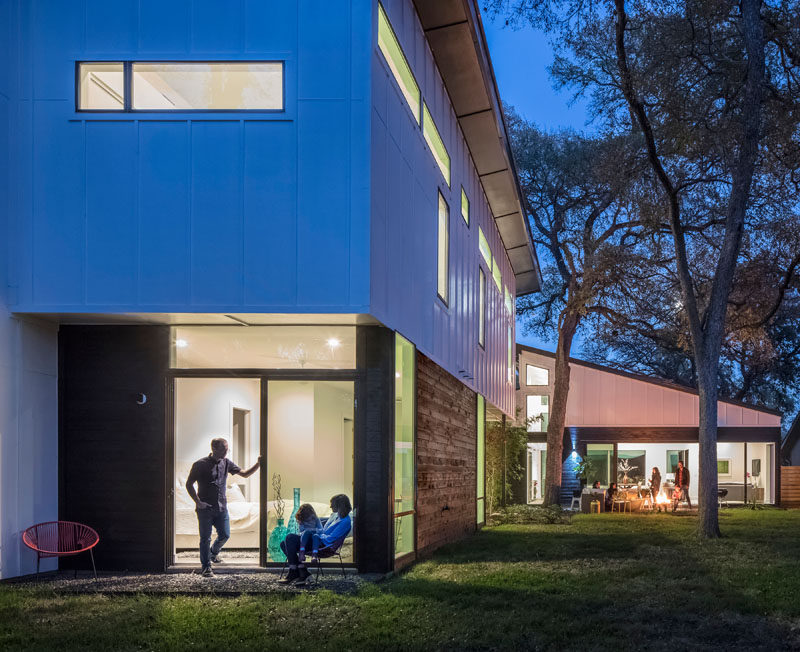 ---
The master bedroom suite has wooden floors paired with a light brown rug, while the bed and the walls have been kept light and bright.
---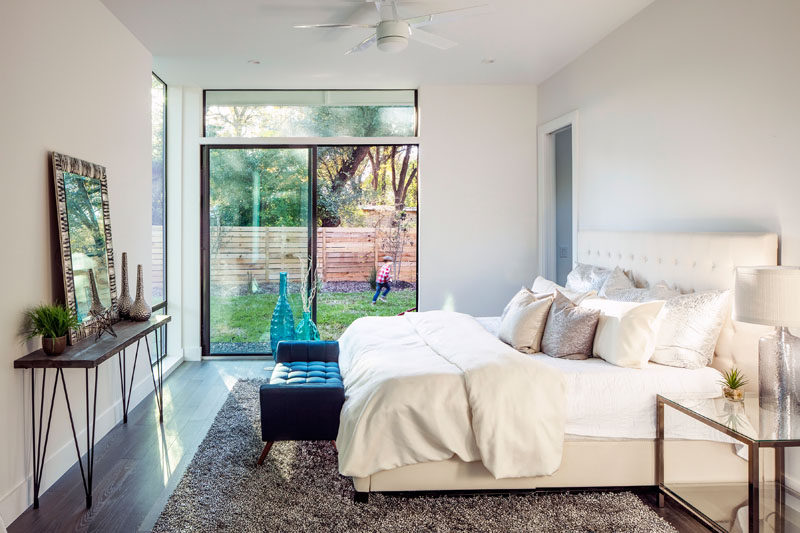 ---
In the master bathroom, there's a deep freestanding soaker tub, a dual shower with a glass partition, and a large vanity.
---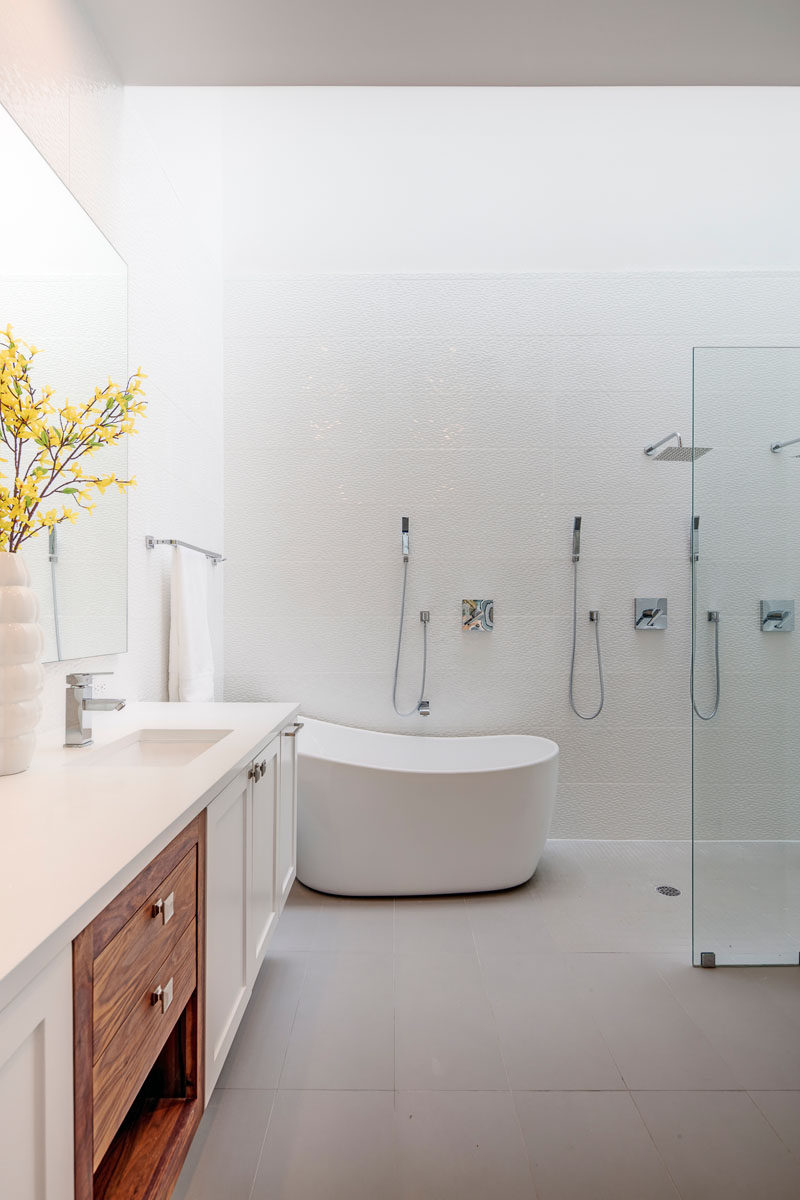 ---
A hallway with another bedroom and bathroom, connects the master bedroom with the rest of the house.
---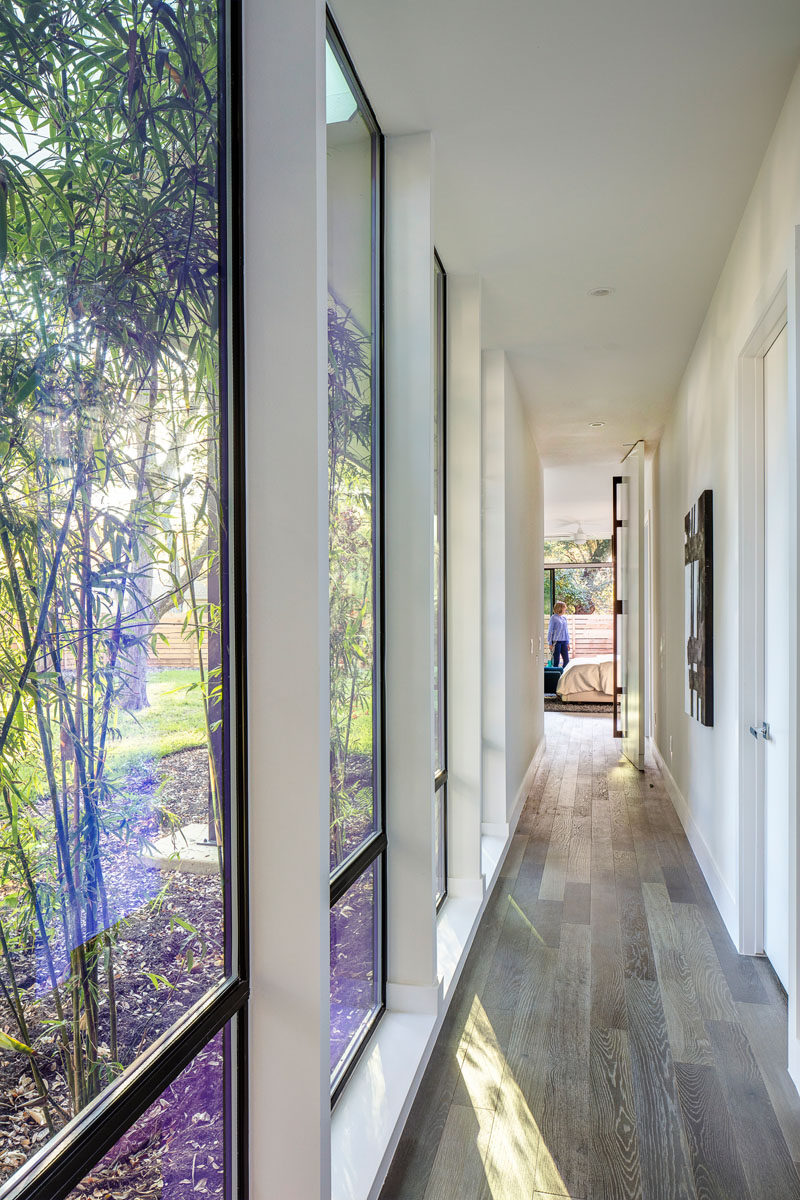 ---
Back near the kitchen and off to the side, is a small home office with a built-in wood desk.
---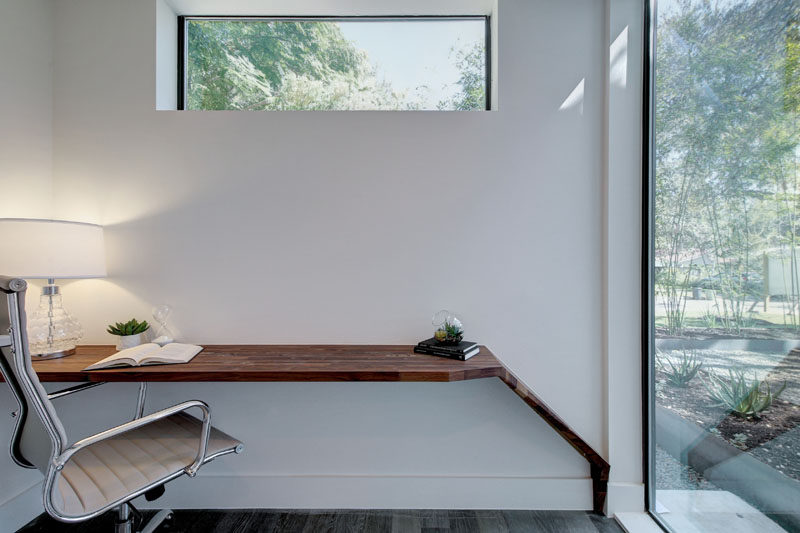 ---
A wood and white staircase with large windows leads you up to the second floor of the home, where there's a couple more bedrooms, a bathroom and a media / play area.
---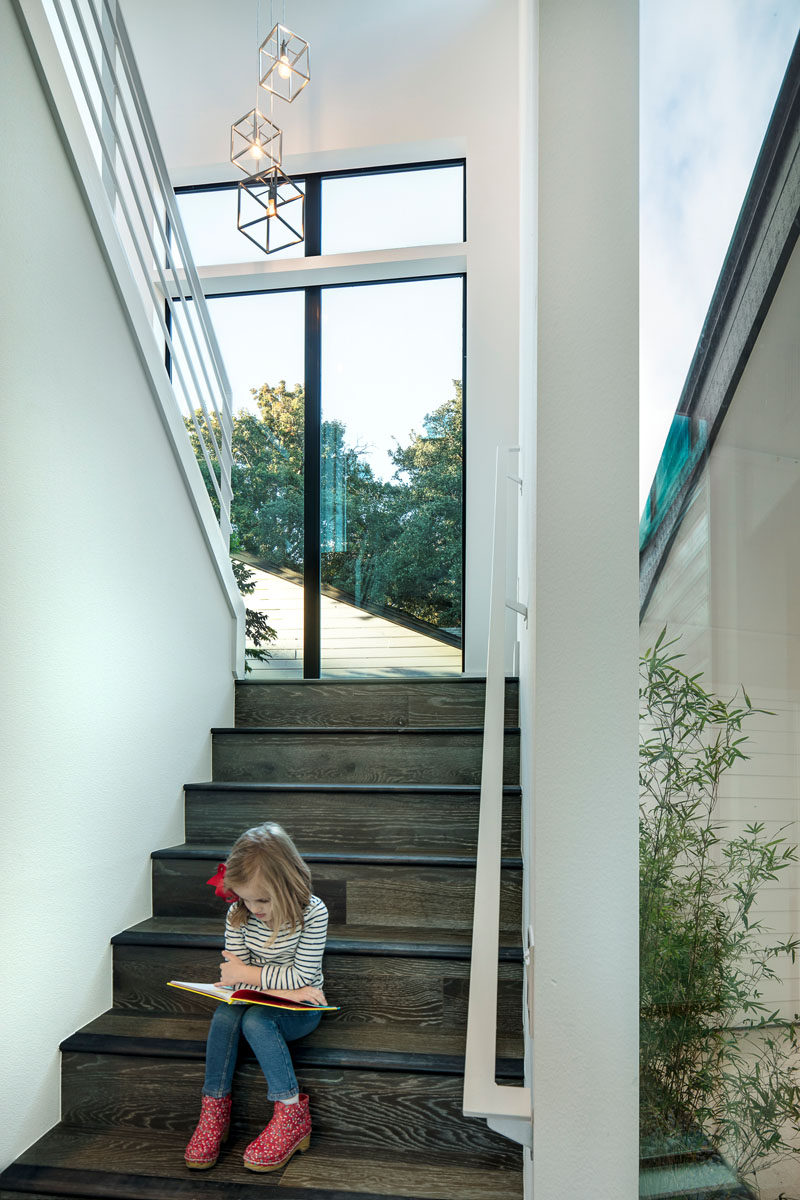 ---
If you're interested, here's the layout and floor plan of the home.