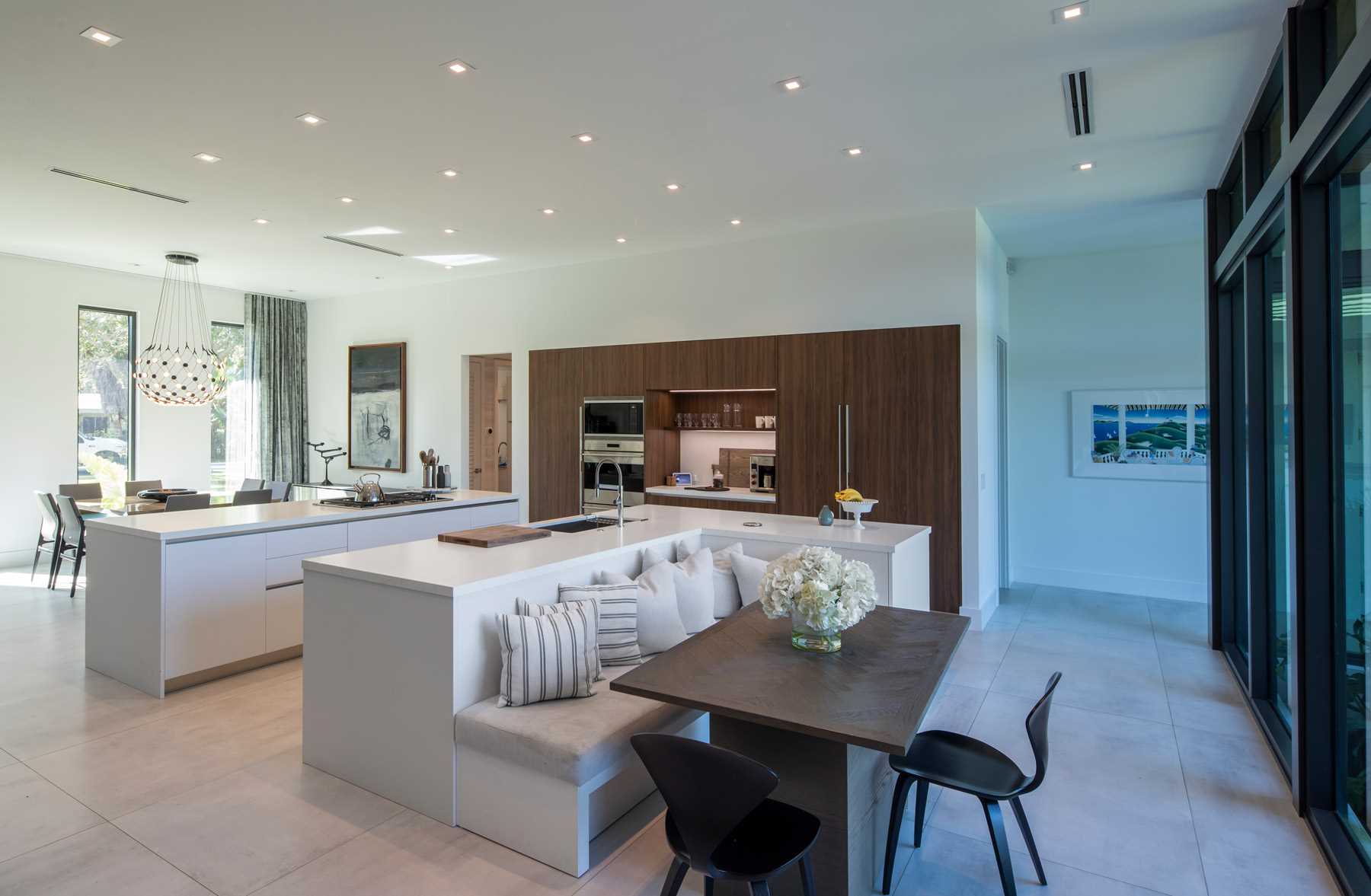 SDH Studio Architecture + Design has completed a new home in Pinecrest, Florida, where a noticeable design feature is a kitchen, that includes two large islands. The larger of the two islands has an L-Shape, and the back side drops down to act as banquette seating with a table for a casual dining area.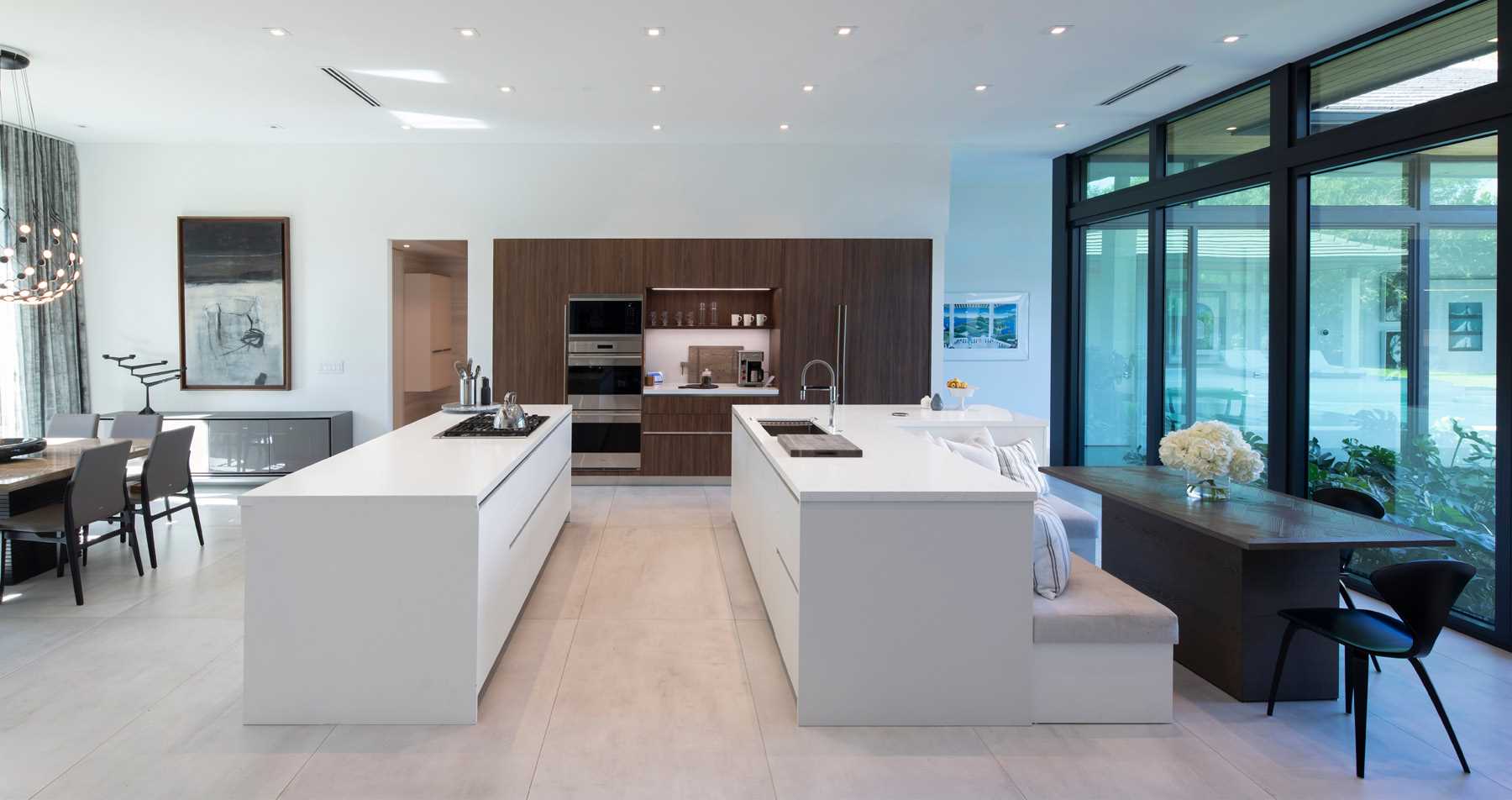 The second island has a cooktop and views of the more formal dining area. Both islands have hardware-free cabinets and drawers, while wood cabinets along the wall finish off the kitchen.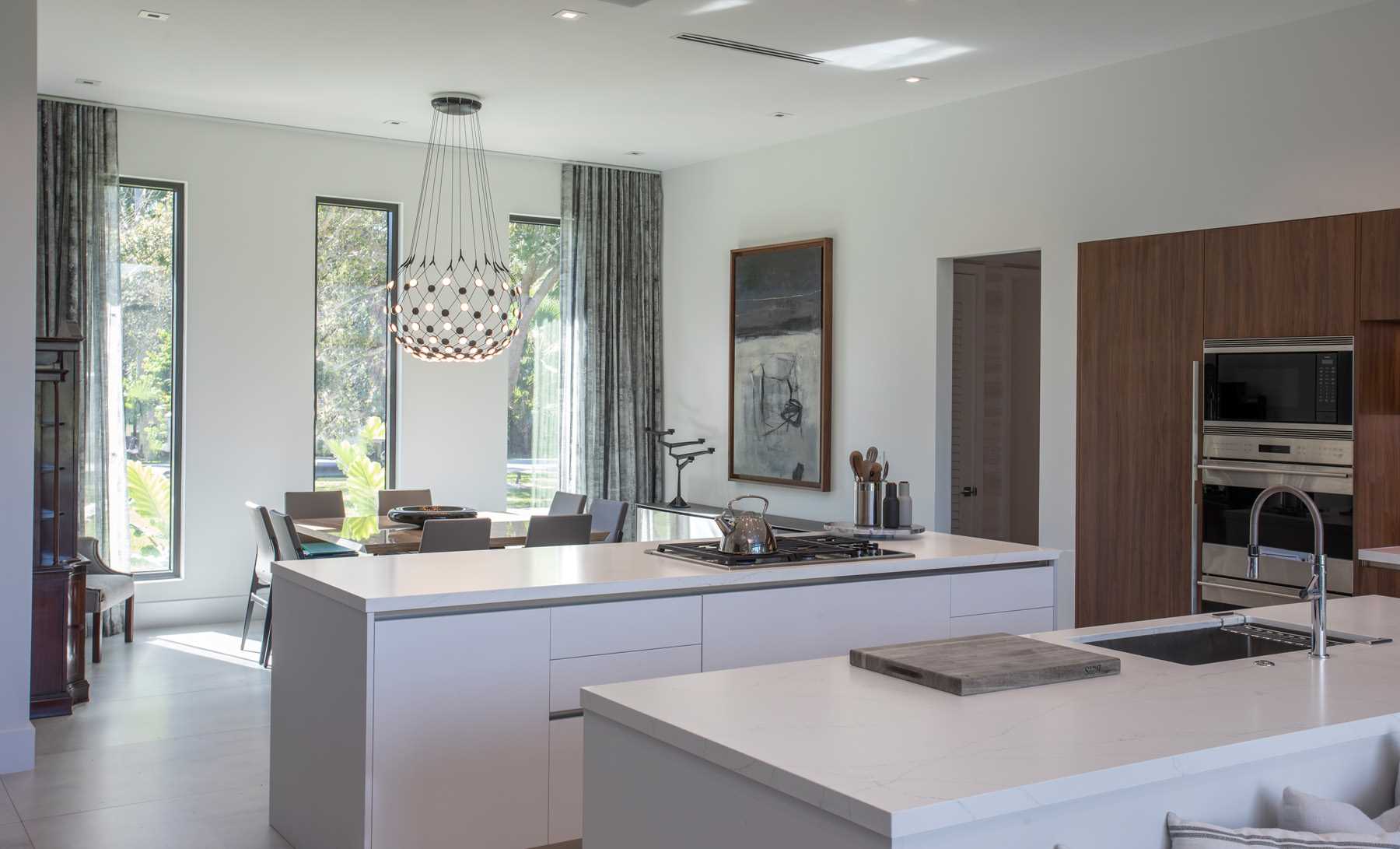 Let's take a look at the rest of the home…
The front of the house was designed with a large lawn that has a path leading to the front door. Plants and lighting soften the exterior of the home, while rain chains add a sculptural element.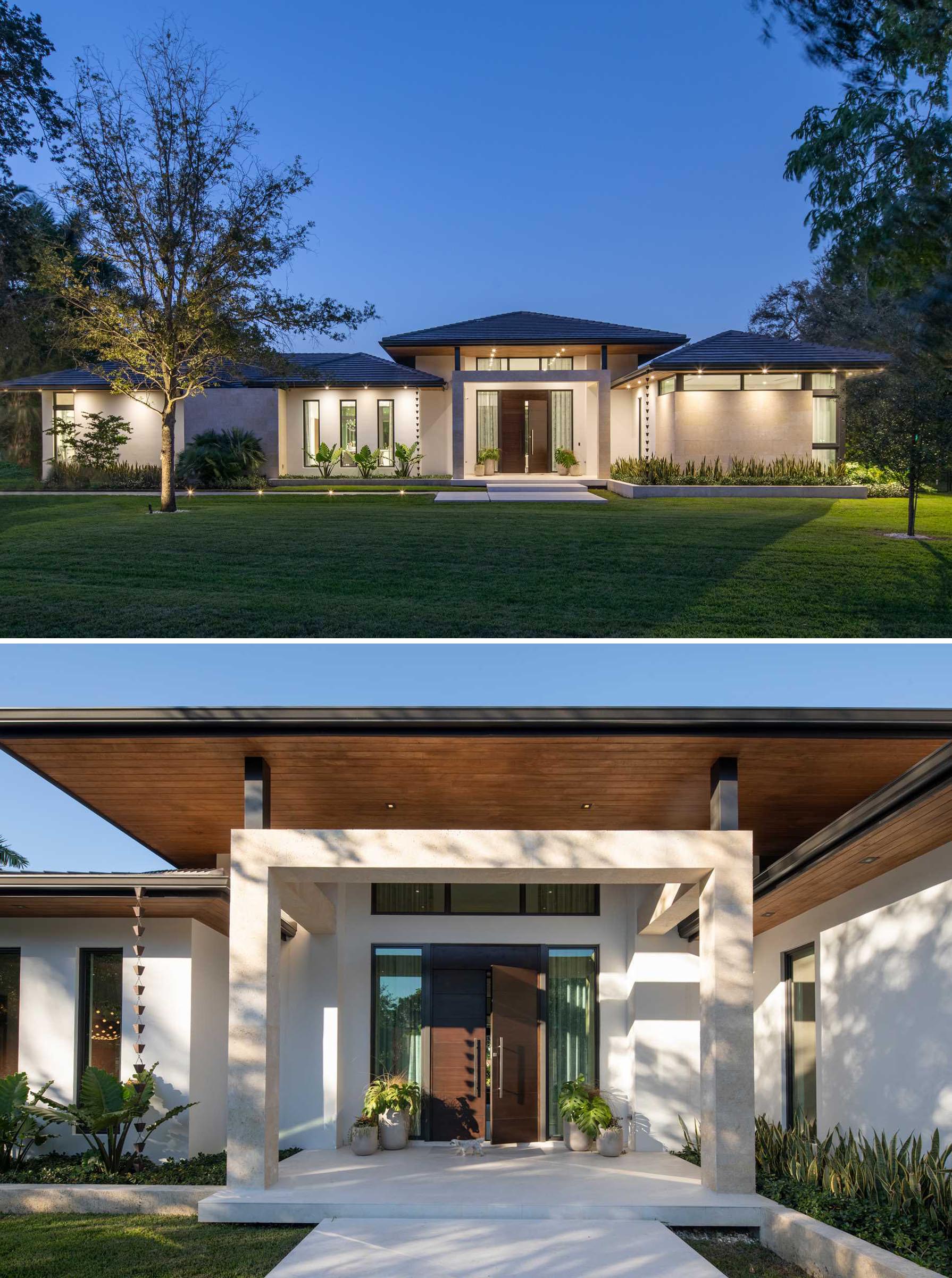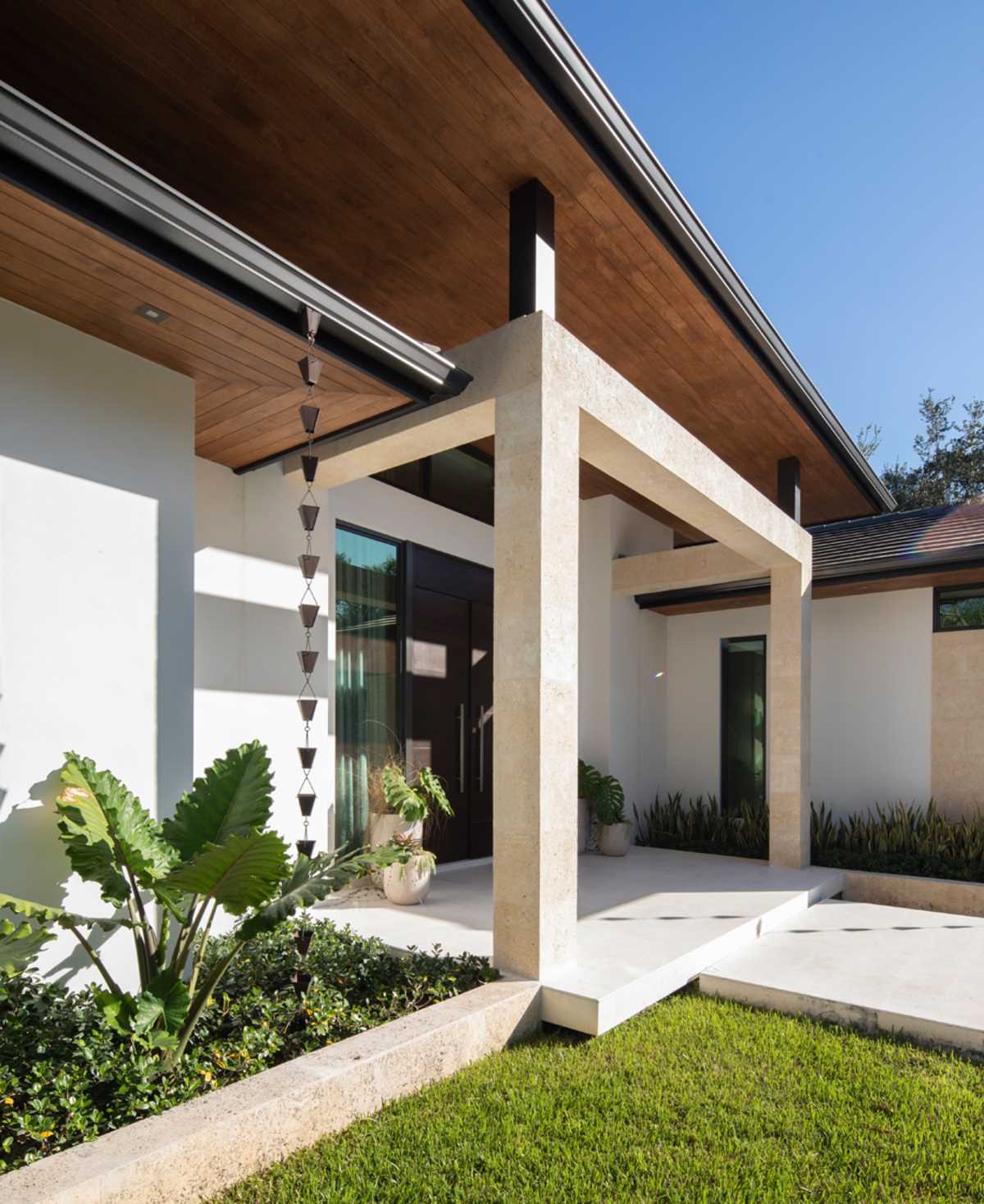 The rear of the home shows the U-shape design, with the bedrooms and social areas all having views of the swimming pool through floor-to-ceiling windows.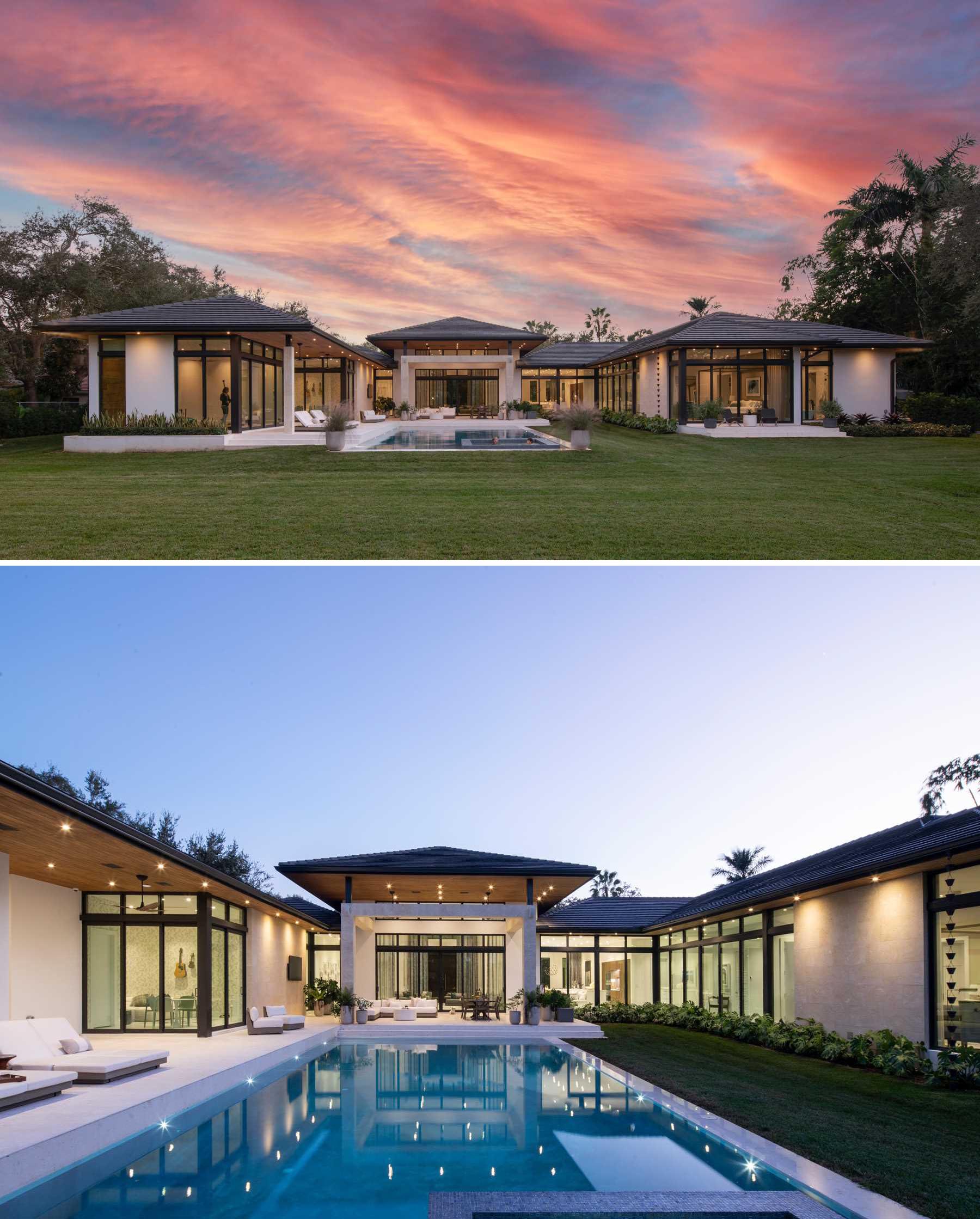 Along one side of the pool is a deck and covered patio with a BBQ and dining area.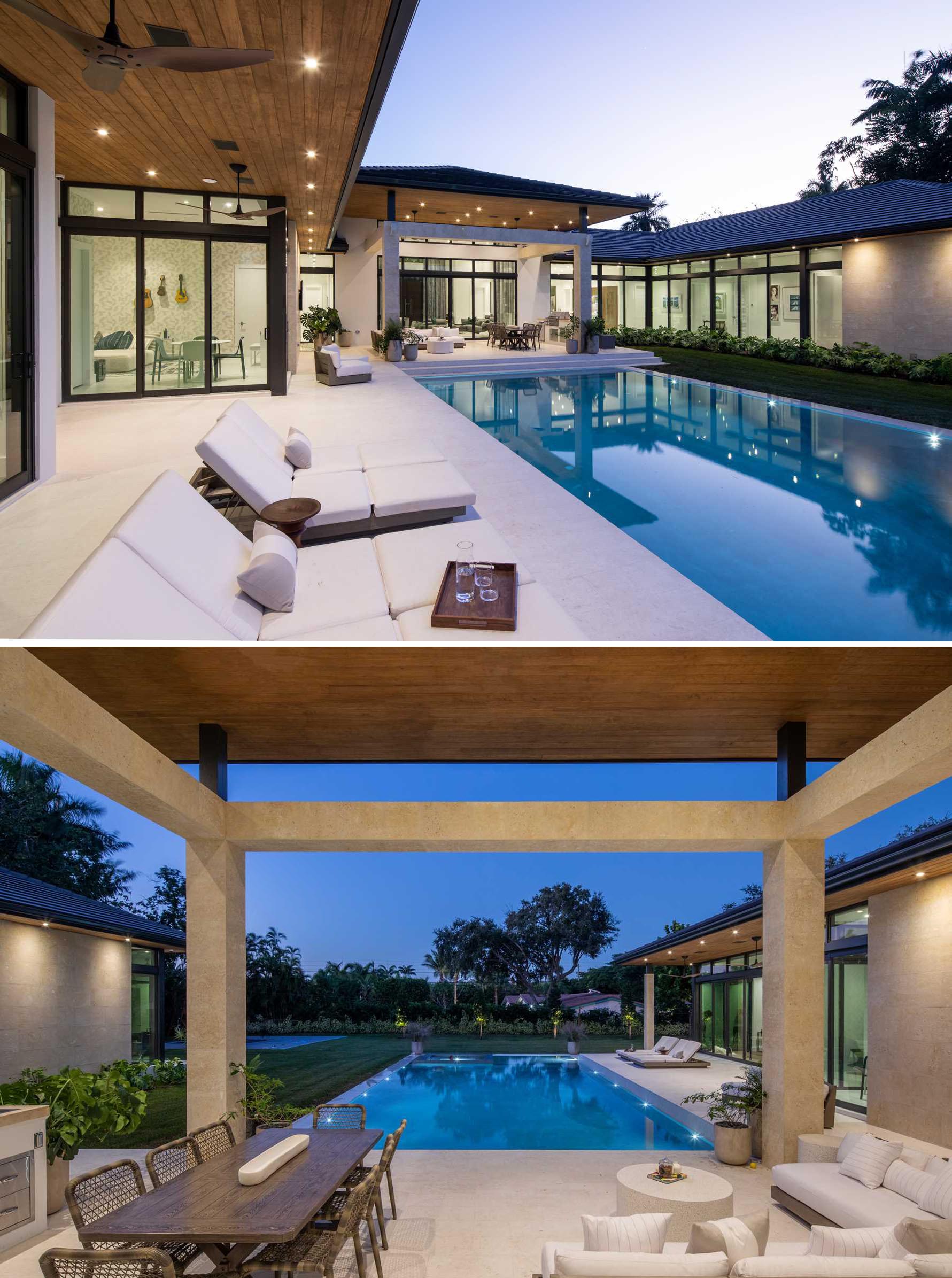 Inside, the living room has a vertical wood accent wall that draws the eye upward to the high ceiling.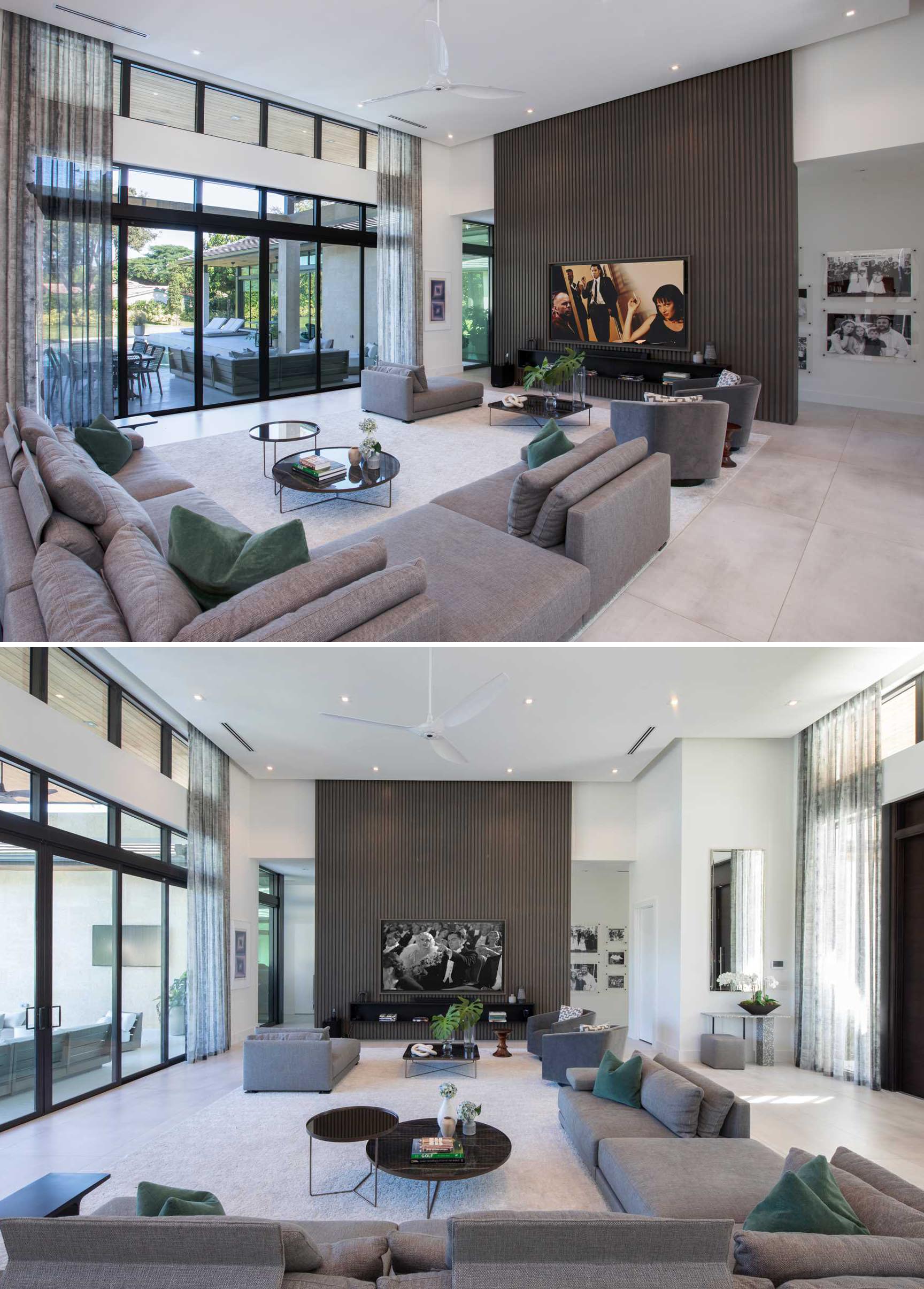 Two of the bathrooms include pebble accents, while the powder room has a wall-to-wall vanity.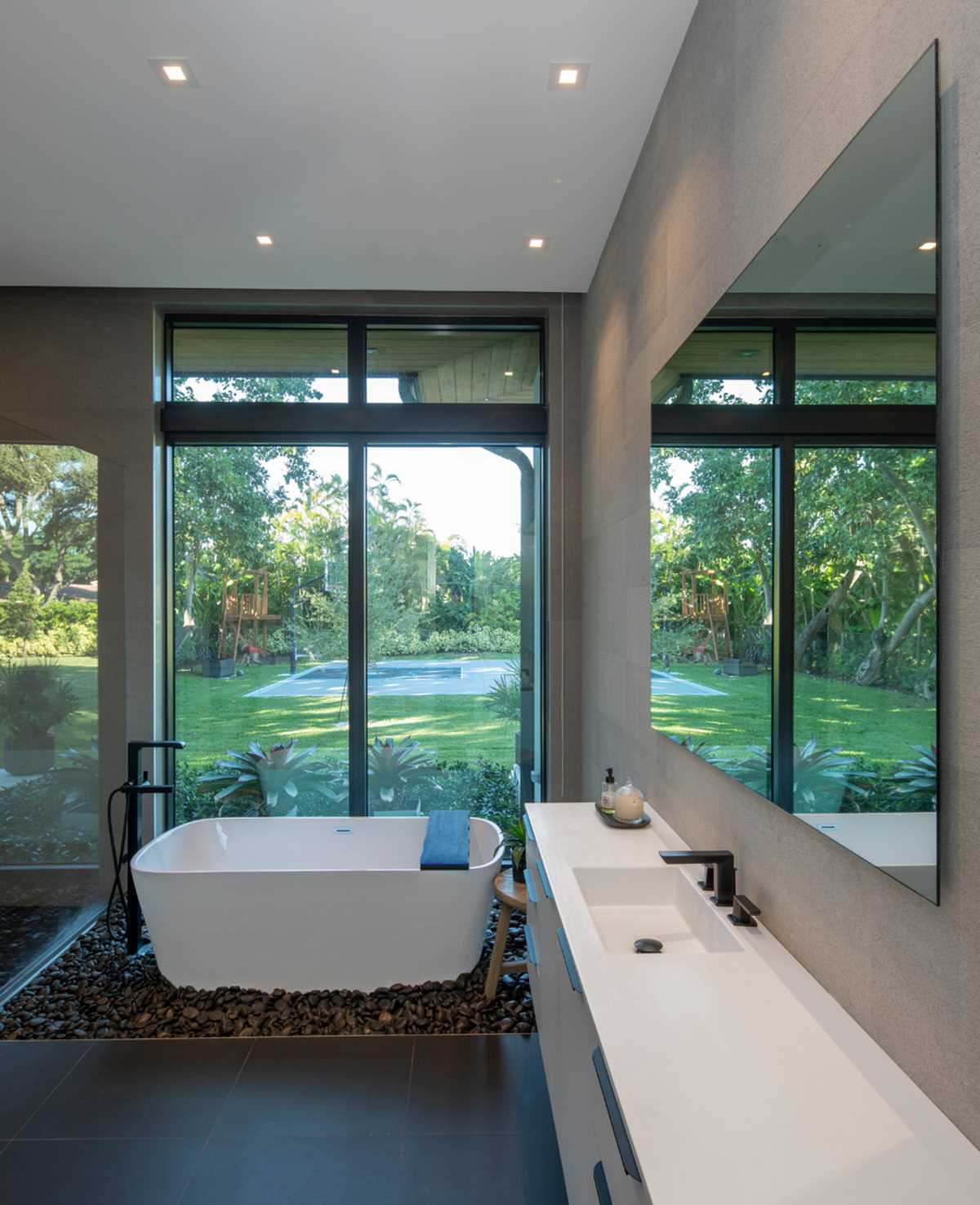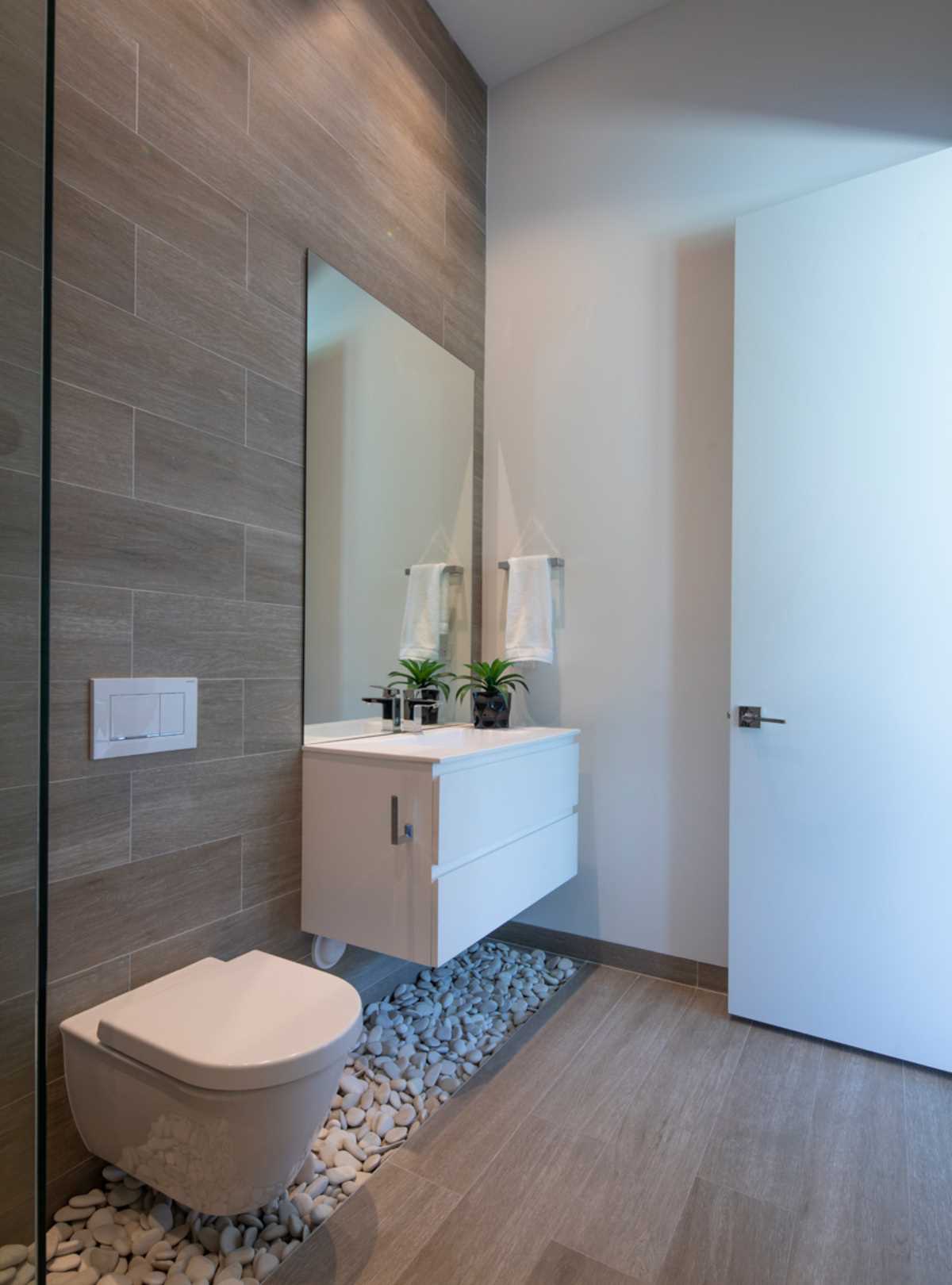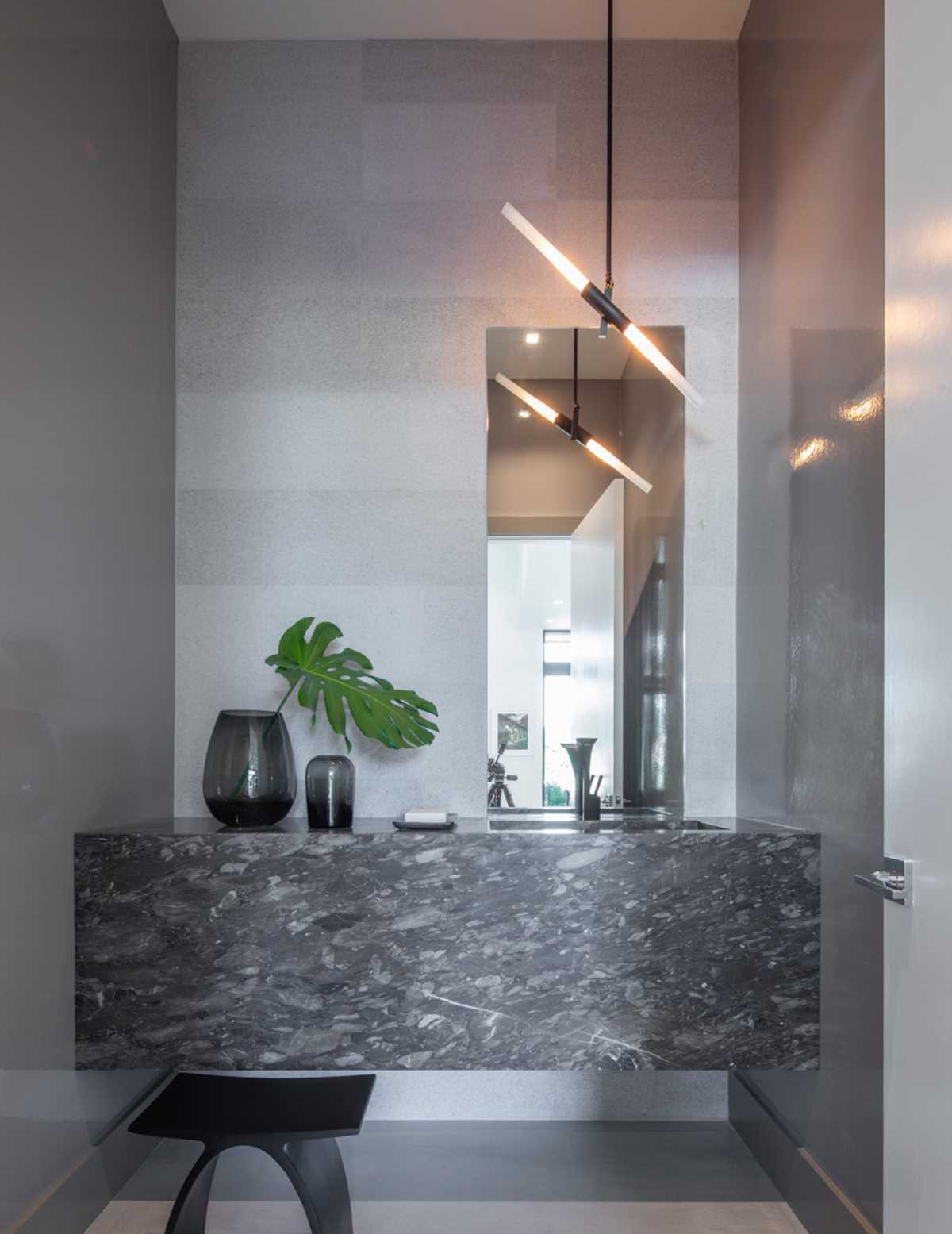 Here's a look at the floor plan, elevations, and section diagrams.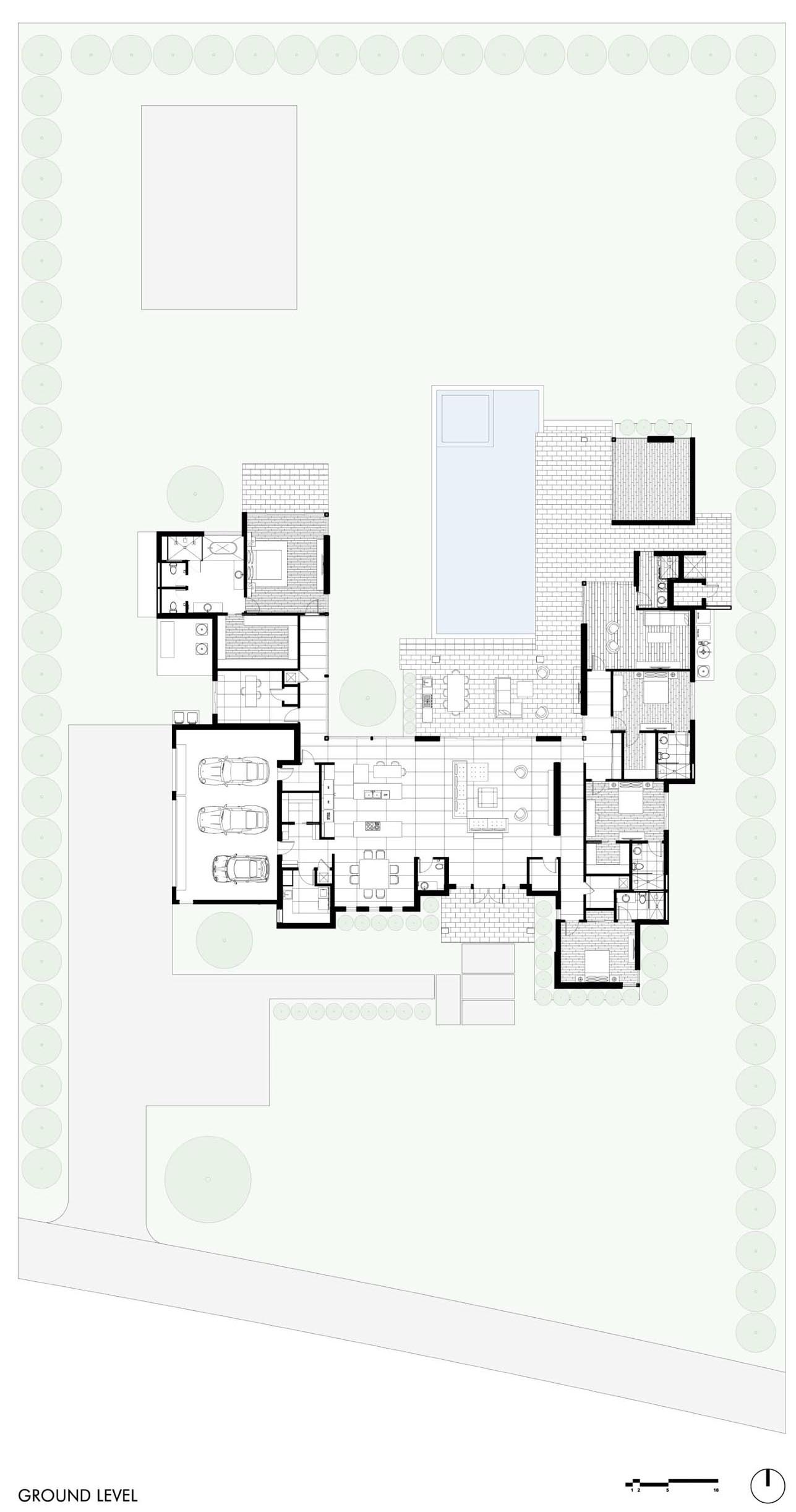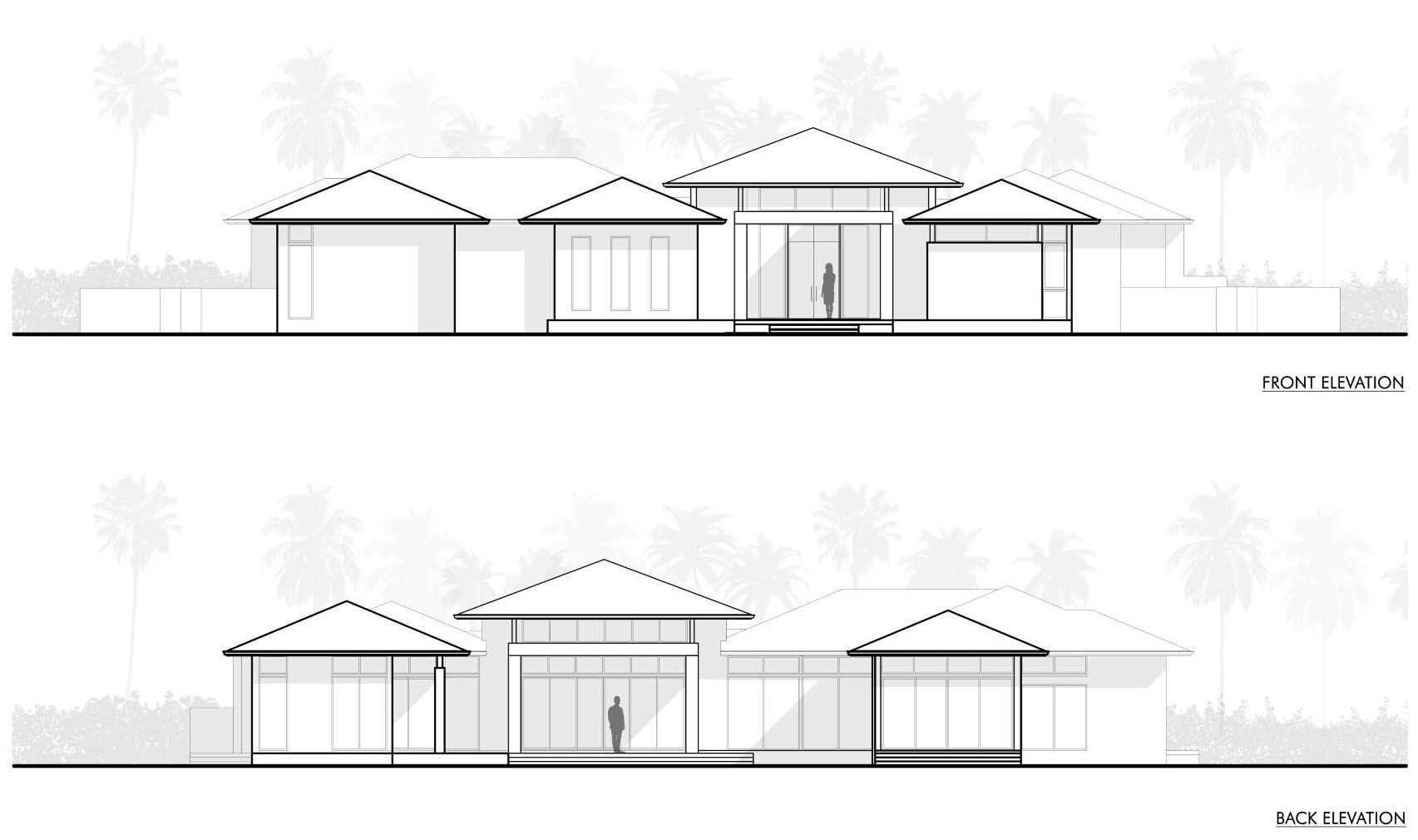 Photography by Robin Hill