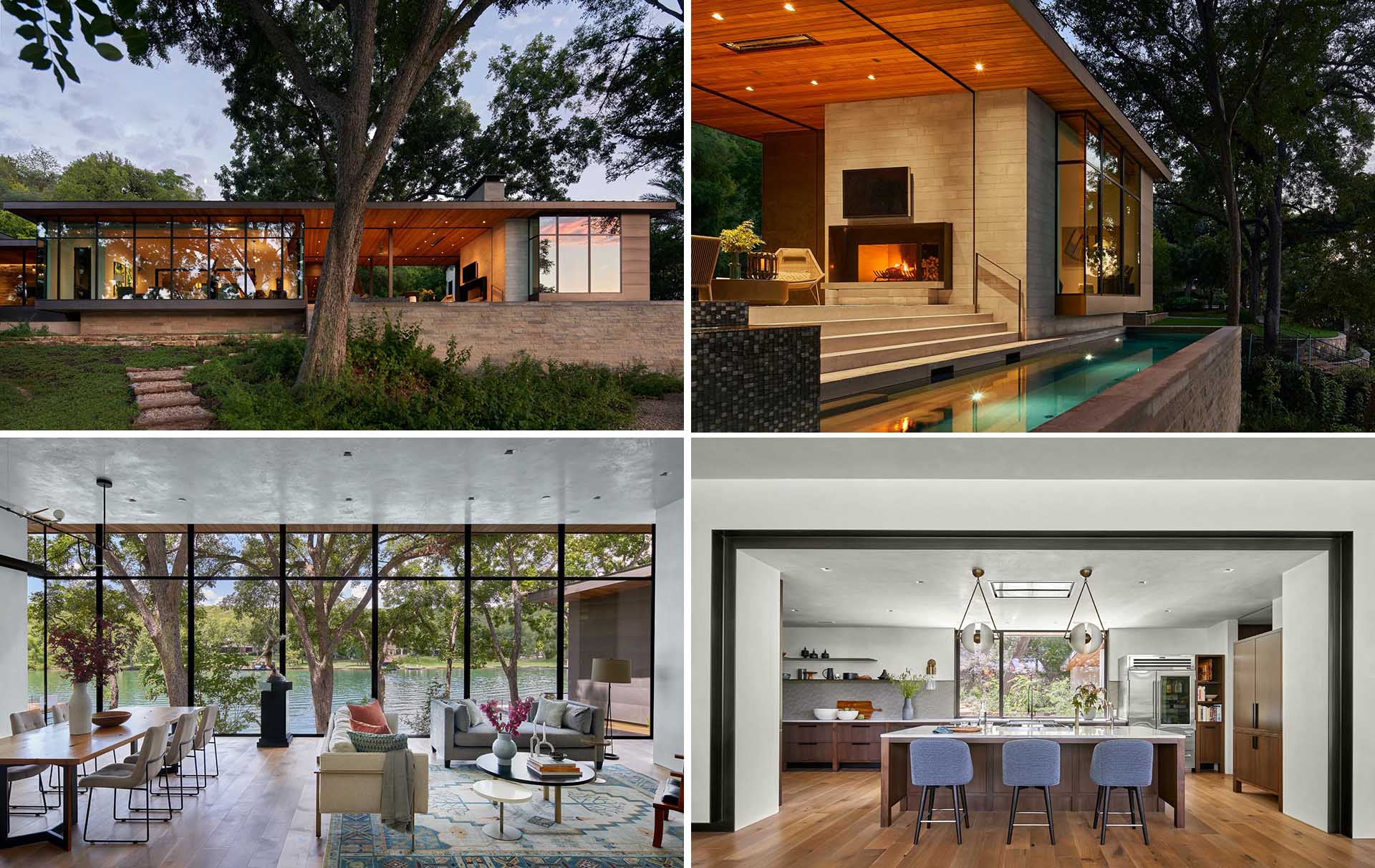 LaRue Architects, together with interior design firm Britt Design Group, have designed the renovation of a lakeside cabin with a quirky hexagon shape and transformed it into a modern getaway home with room for outdoor entertaining.
Located in Austin, Texas, the original home was built in the 1950s as a vacation lake cabin, which was typical for the area, however, in the 1970s, the cabin was renovated with an addition added.
The renovation included removing the 1970's addition and keeping the original hexagon-shaped main living area and changing it into the primary suite.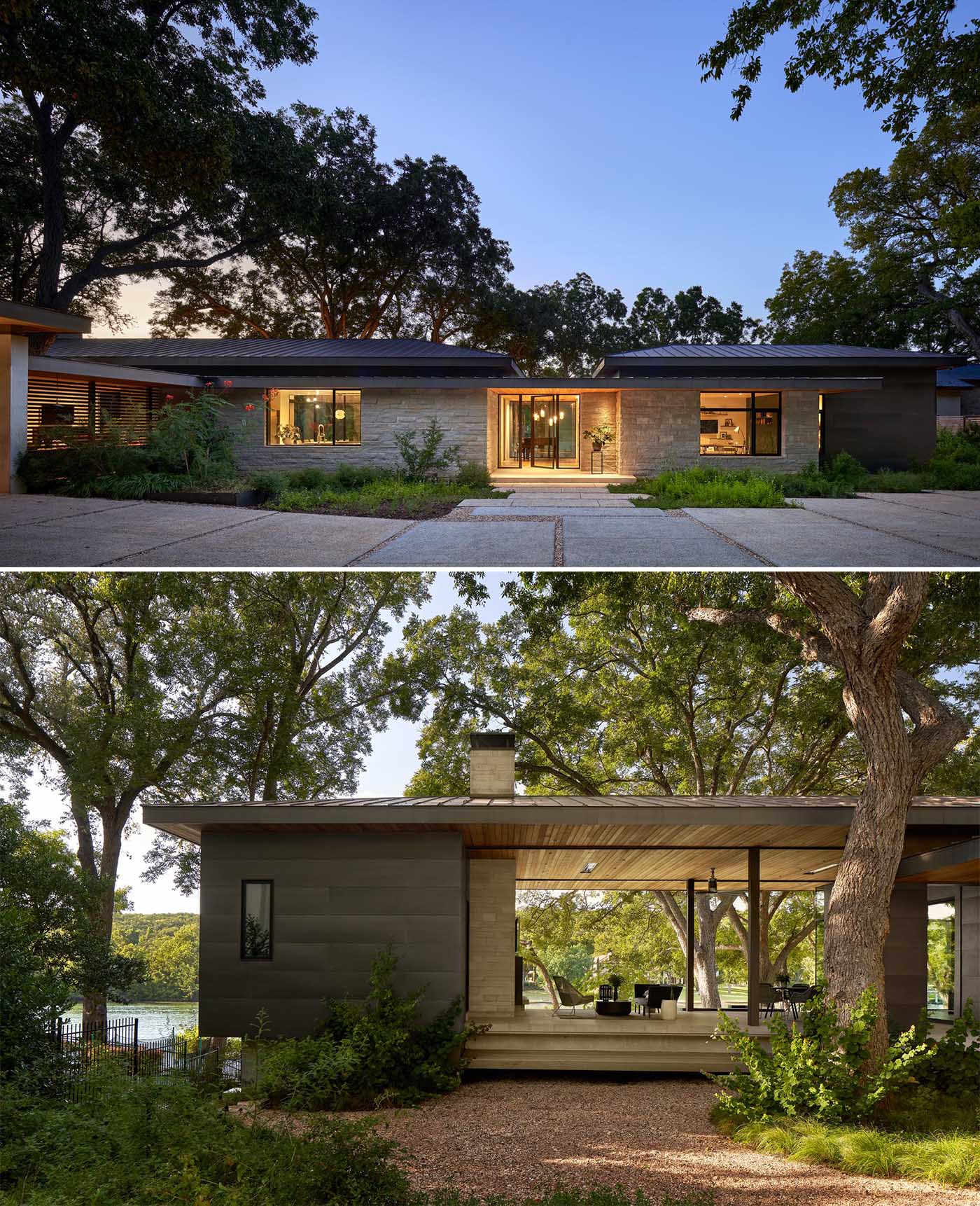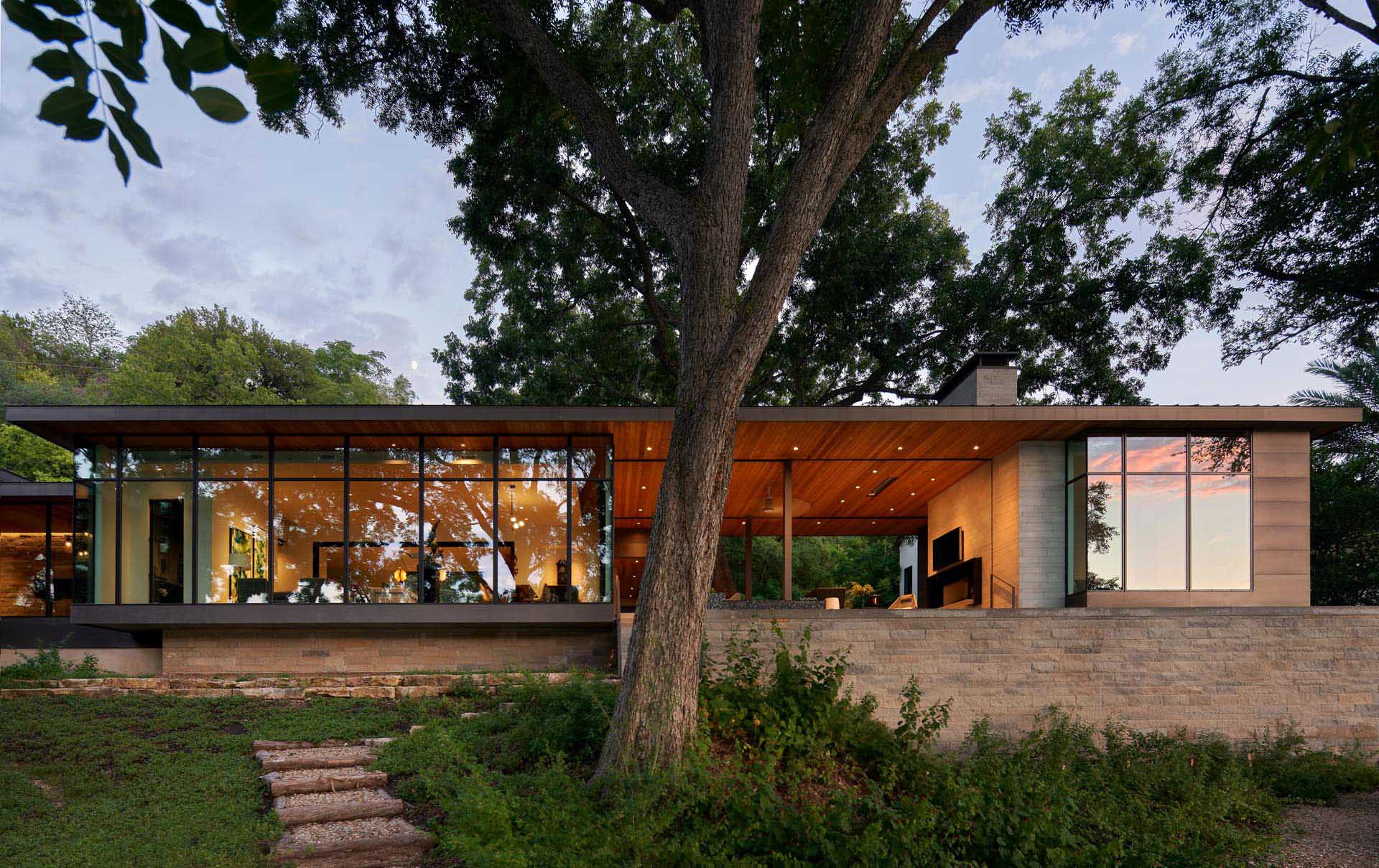 The remainder of the house was built around the original parts of the home, while the areas of the home include a covered outdoor entertaining space with a lounge, dining area, and a fireplace. Steps lead down to a swimming pool with views of the lake.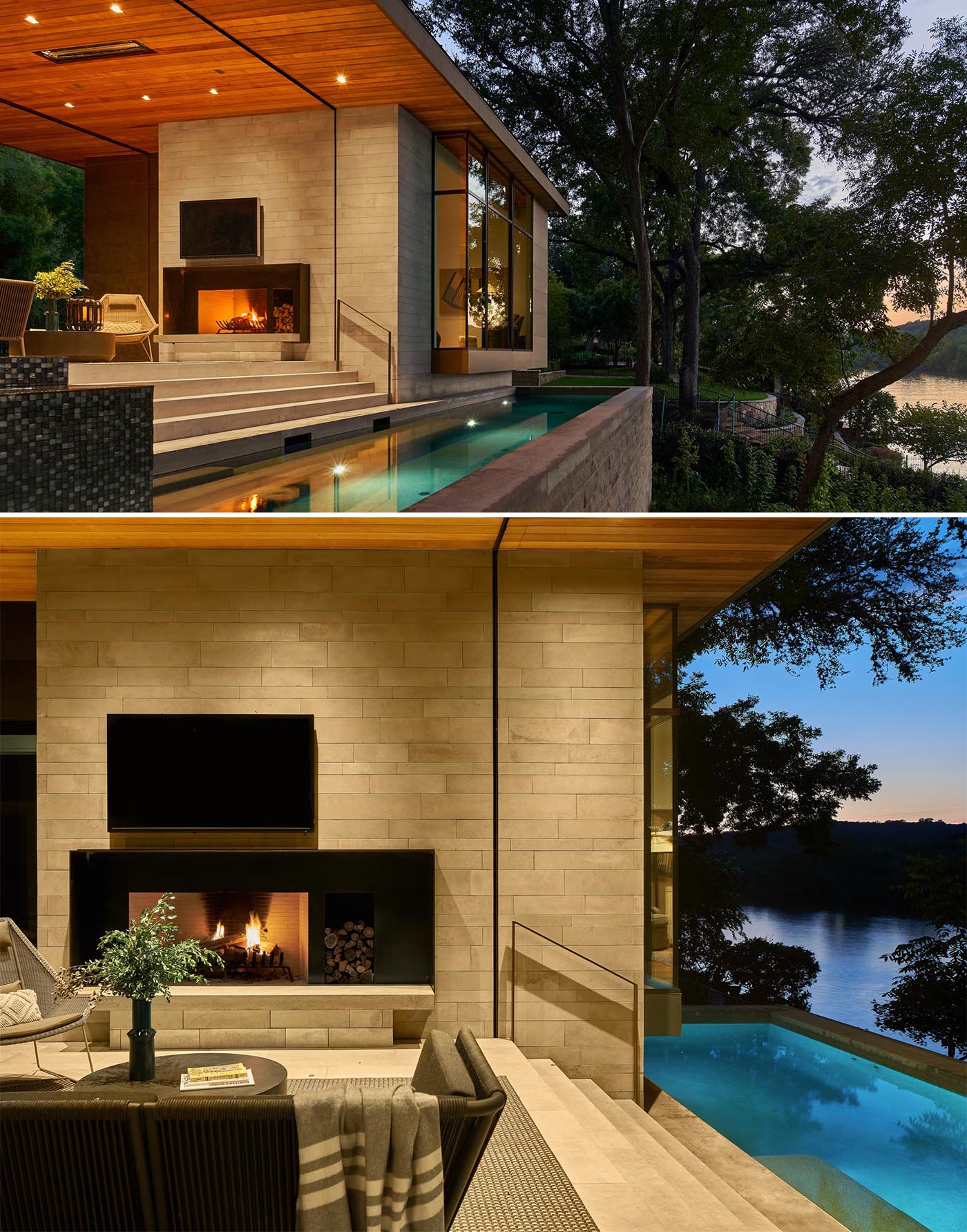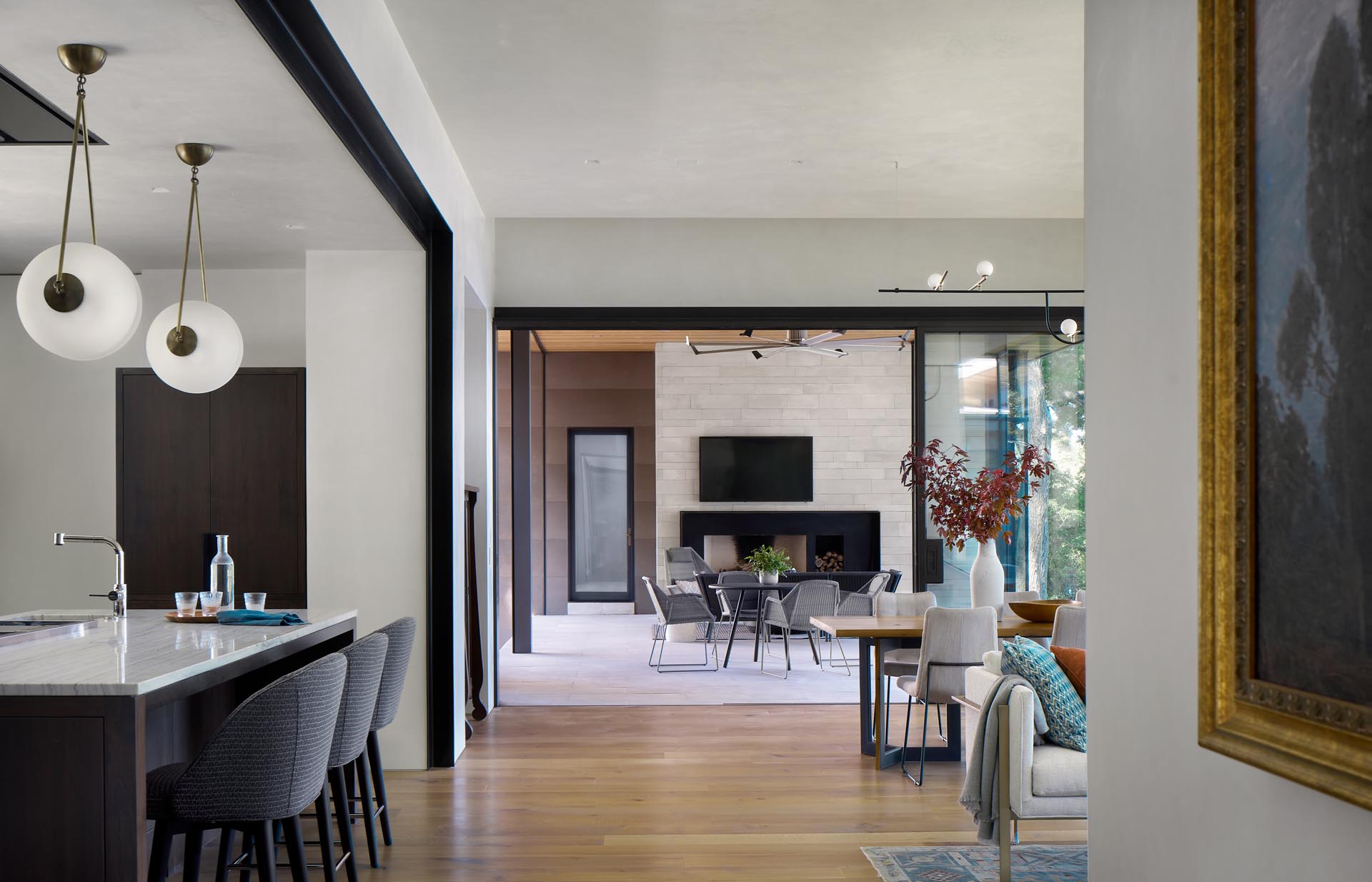 The new living room and dining area, which is open to the outdoor space, has a wall of floor-to-ceiling windows, while the open-plan nature of the room allows the natural light and views to be enjoyed from any location.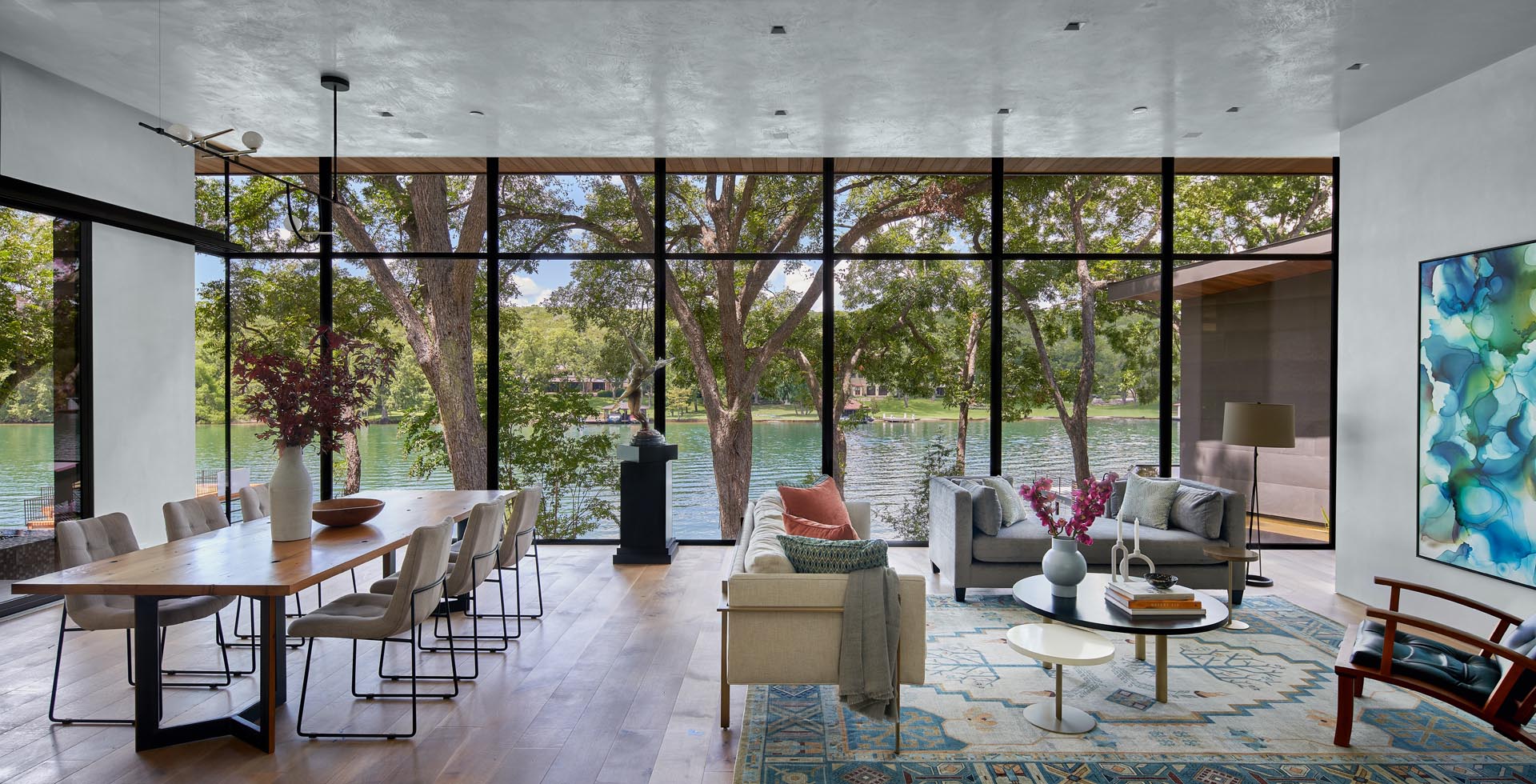 Adjacent to the dining area and living room is the kitchen, which features cabinets on wooden legs that create a physical and visual space between the floor and cabinets. A glass front refrigerator adds to the design of the kitchen, while a custom kitchen armoire stores coffee-making equipment.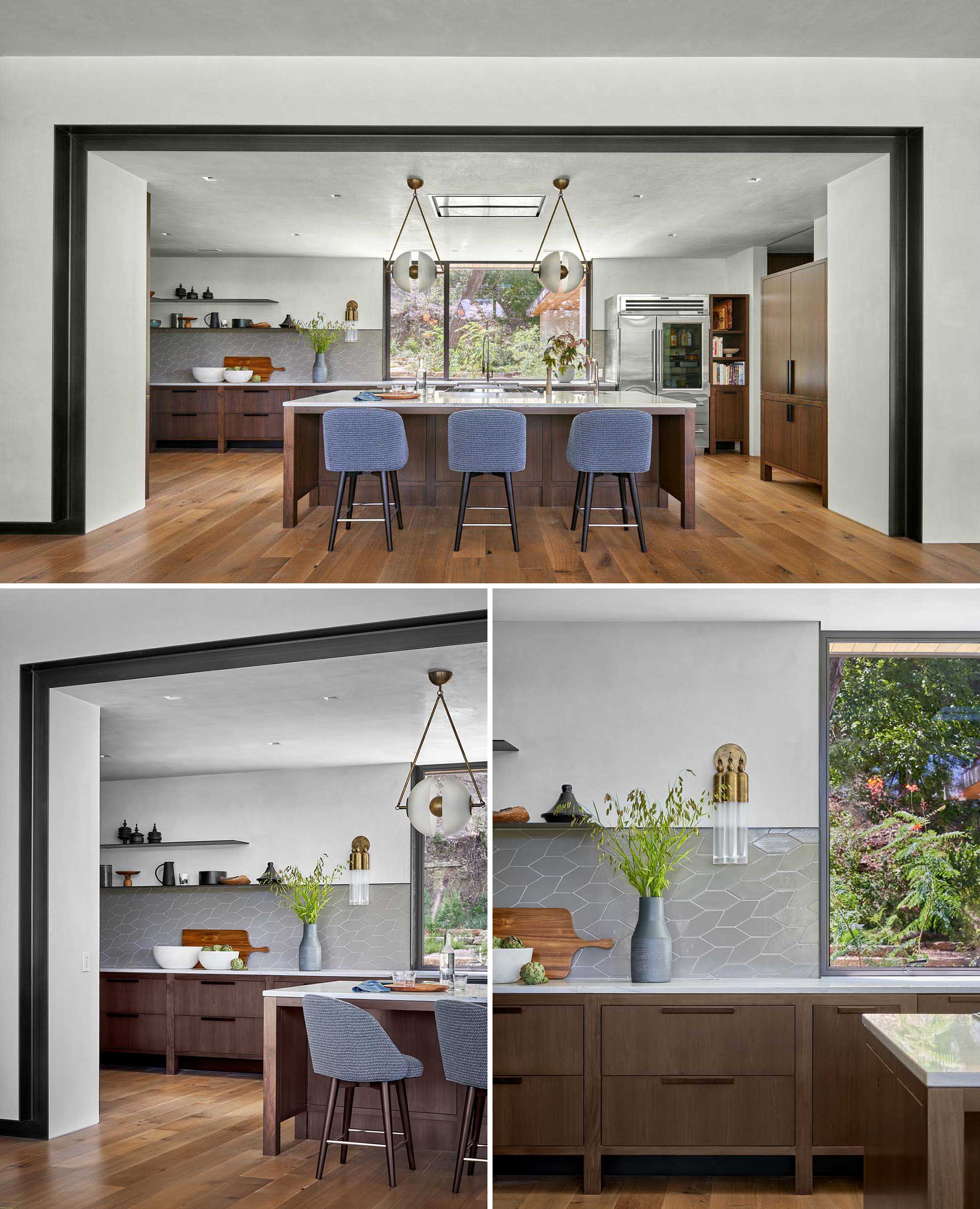 Further into the home are a wine cellar and the entryway, which is furnished with a Steinway grand piano and custom Apparatus lighting.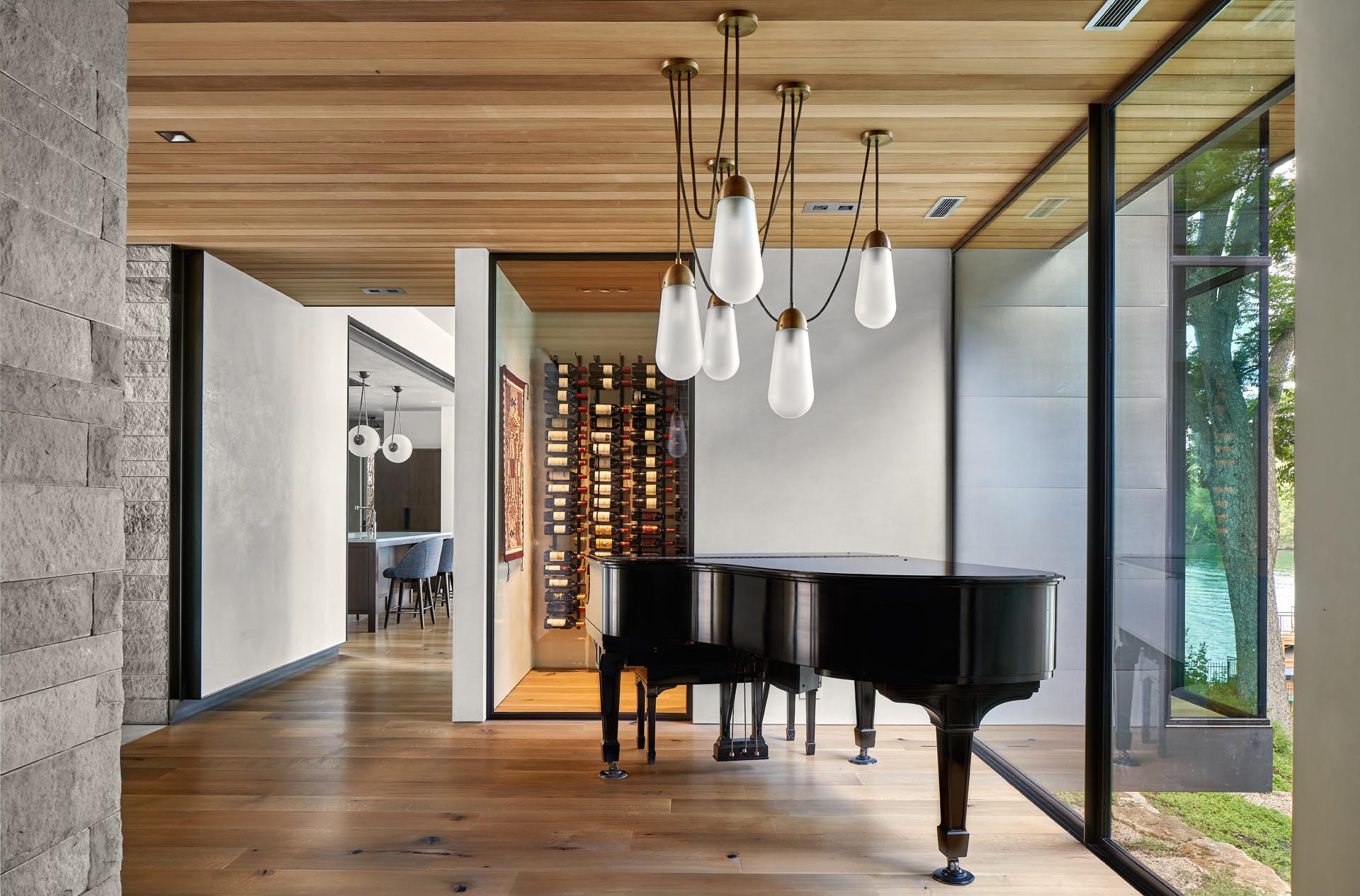 A hallway with wood flooring and built-in shelving connects the various areas of the home.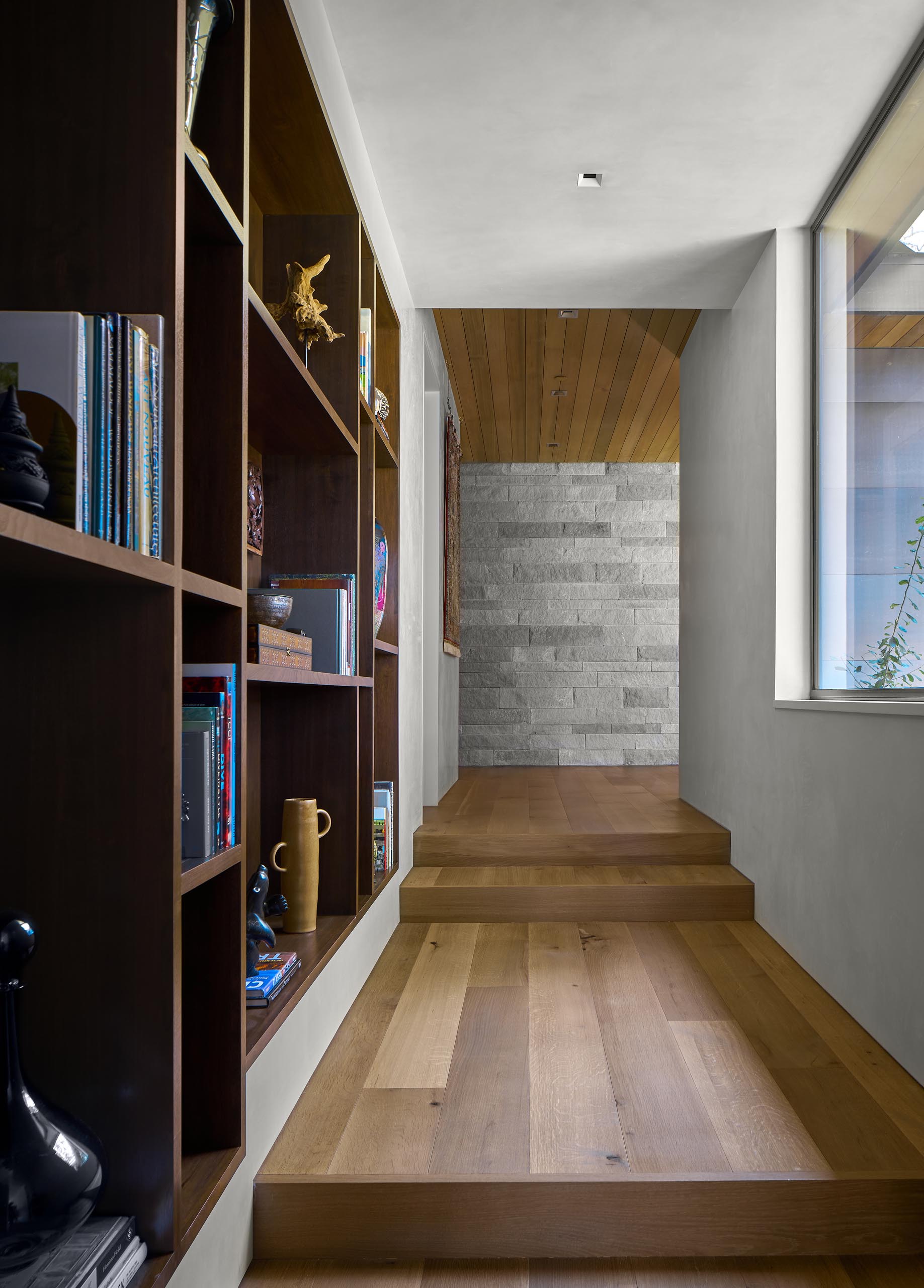 The primary bedroom has a hexagonal layout and 180-degree views of the lake.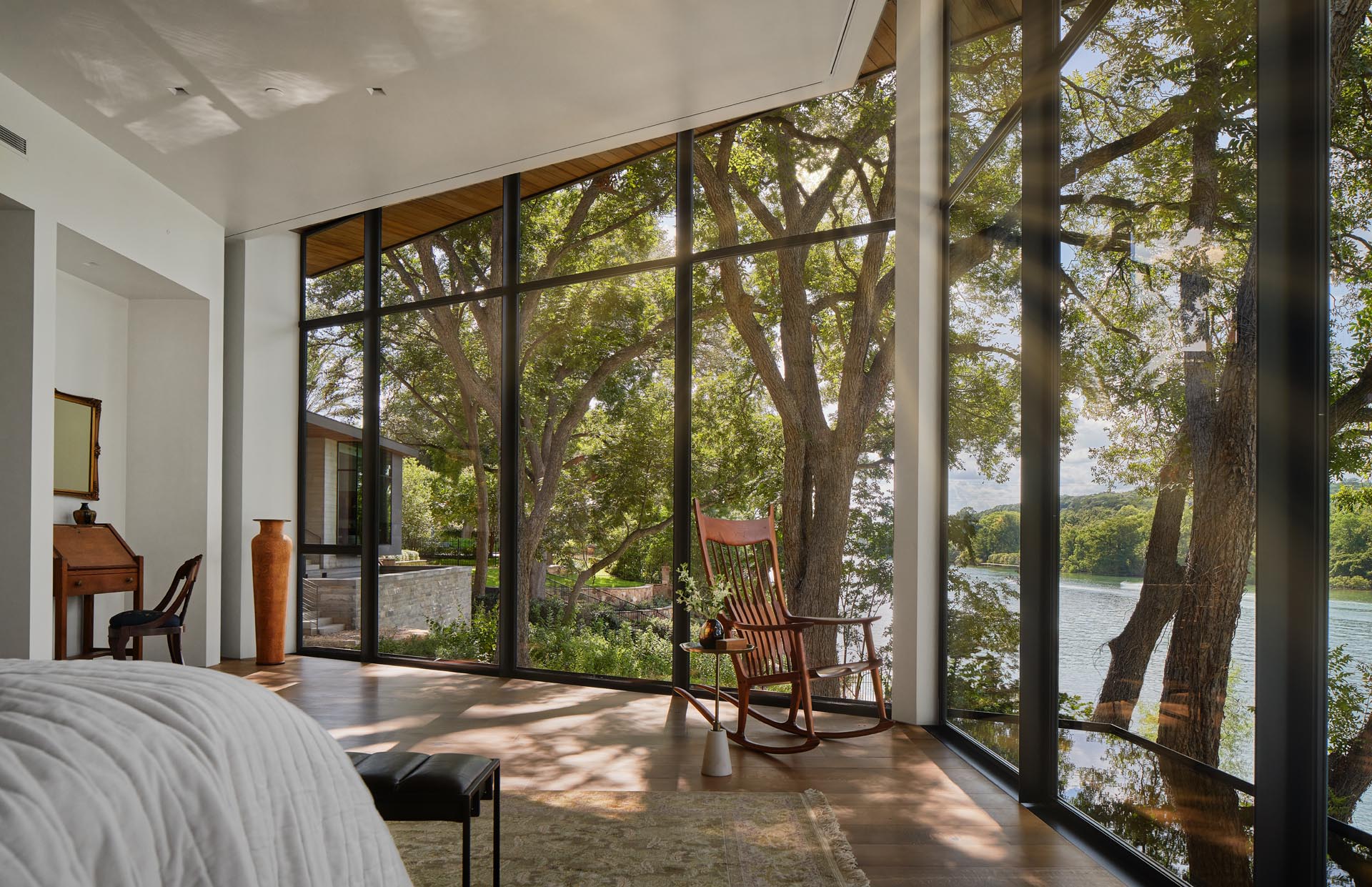 In the primary bathroom, there are dual vanities and a freestanding bathtub by the windows.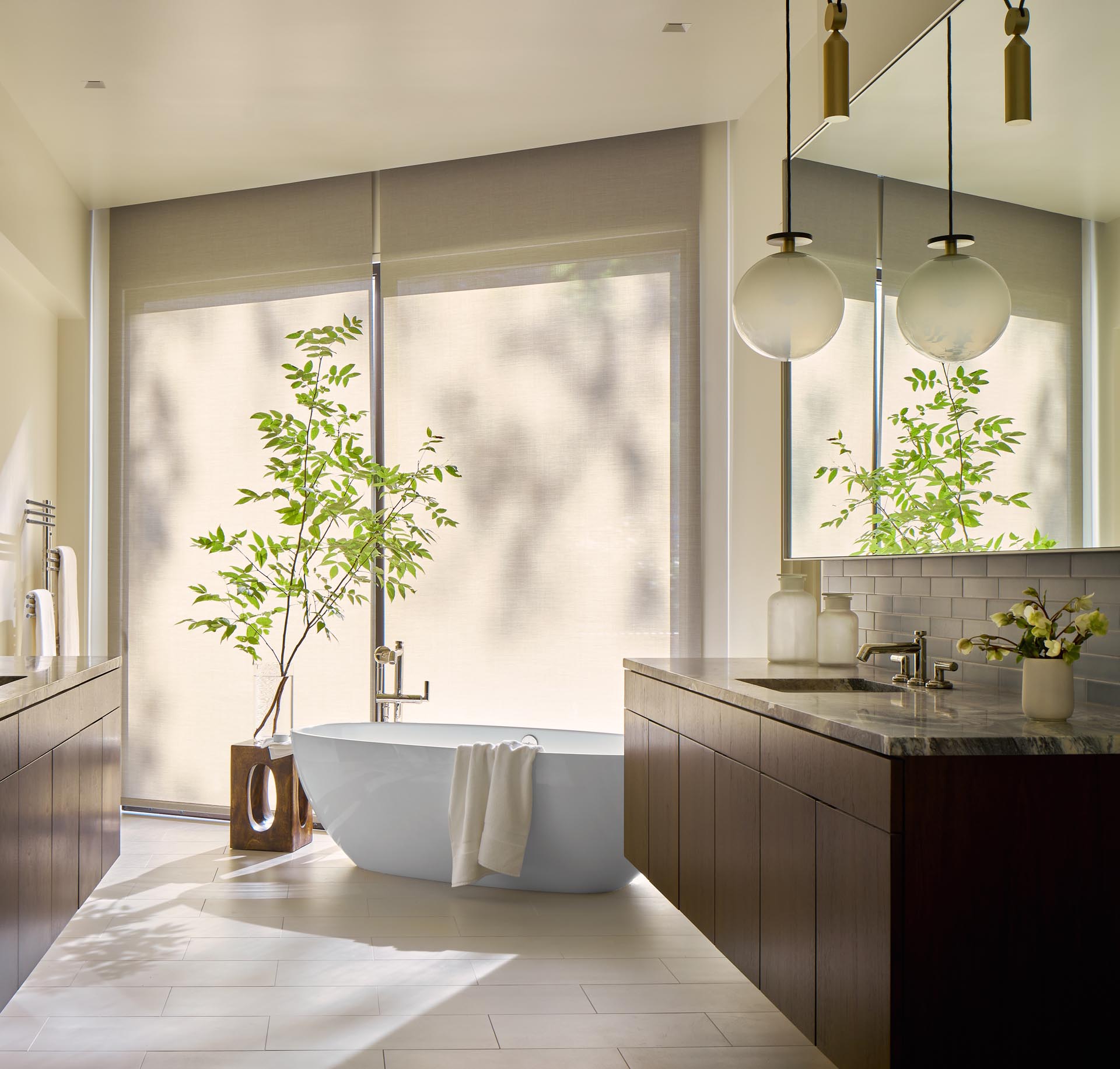 In a secondary bathroom, there's a dark vanity with a marbled top and metallic lighting.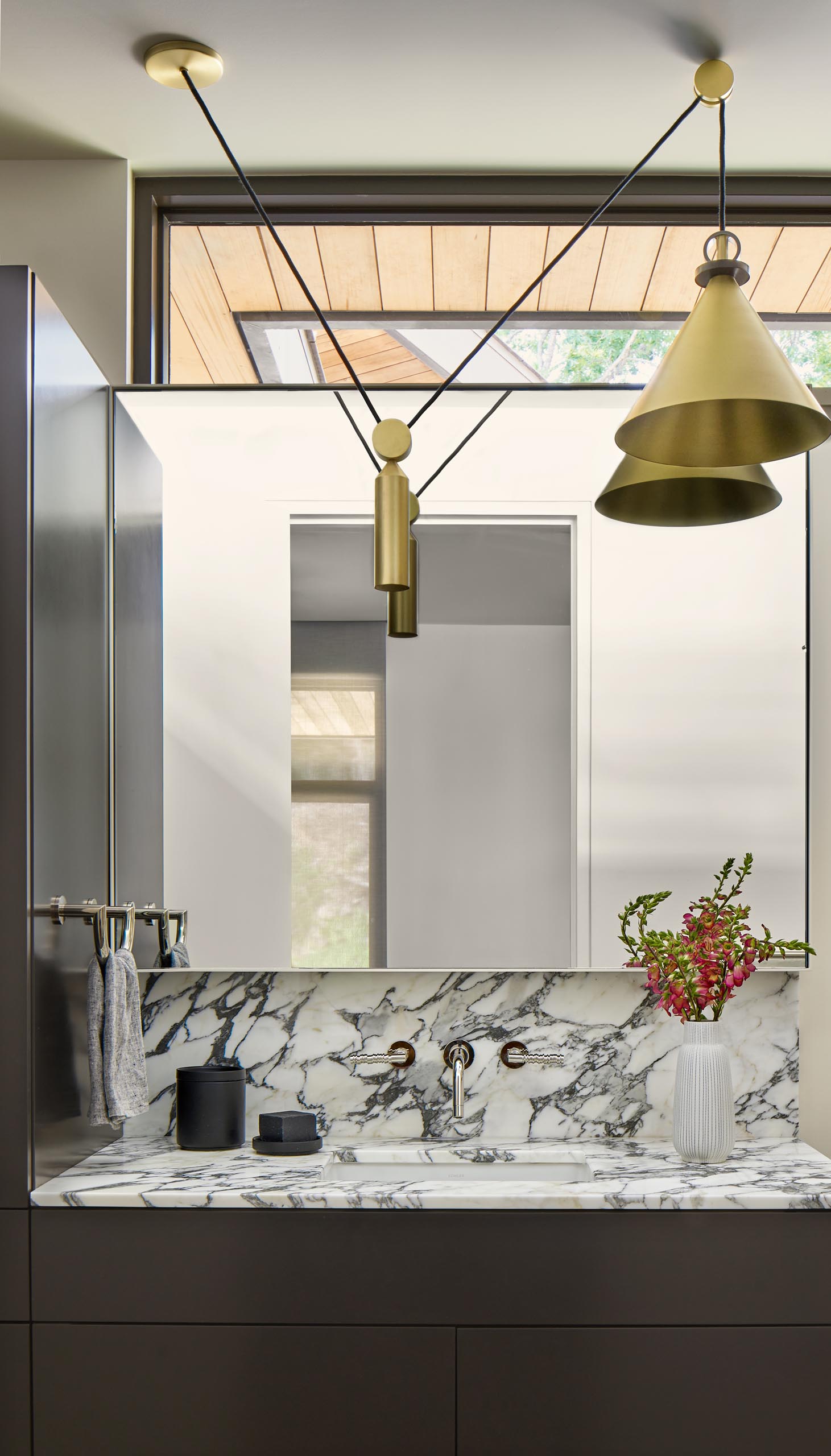 The home also has a two-level boat dock (part of the renovation) providing an outdoor lounge space perched above the water.