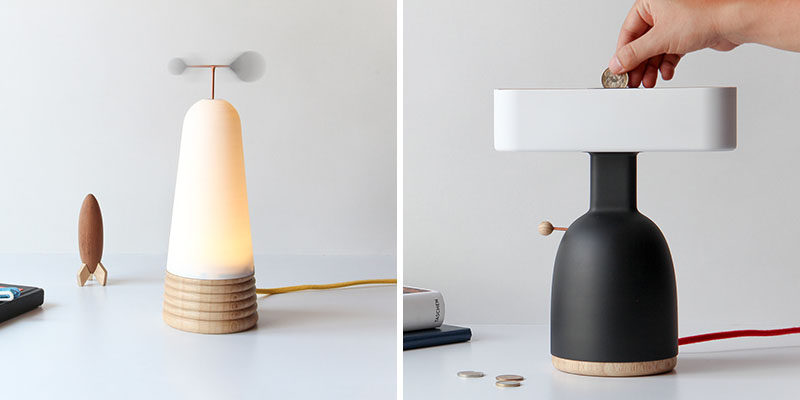 Kelly Durango and Mauricio Sanin of MOAK Studio have created two lamps that need additional actions other than turning on a switch to work.
The first is the DINA Lamp, made from PLA (plastic filament), ash wood, and copper. The designers explain "We have become light dependents and without it we would have long, sad and in-officious nights, but we have forgotten that it is a resource that we must pay for and we even misspend."
To make the user aware of the value of the light, energy, and money needed to use the lamp, DINA needs to be fed coins to activate and transmit the power to let it shine.
---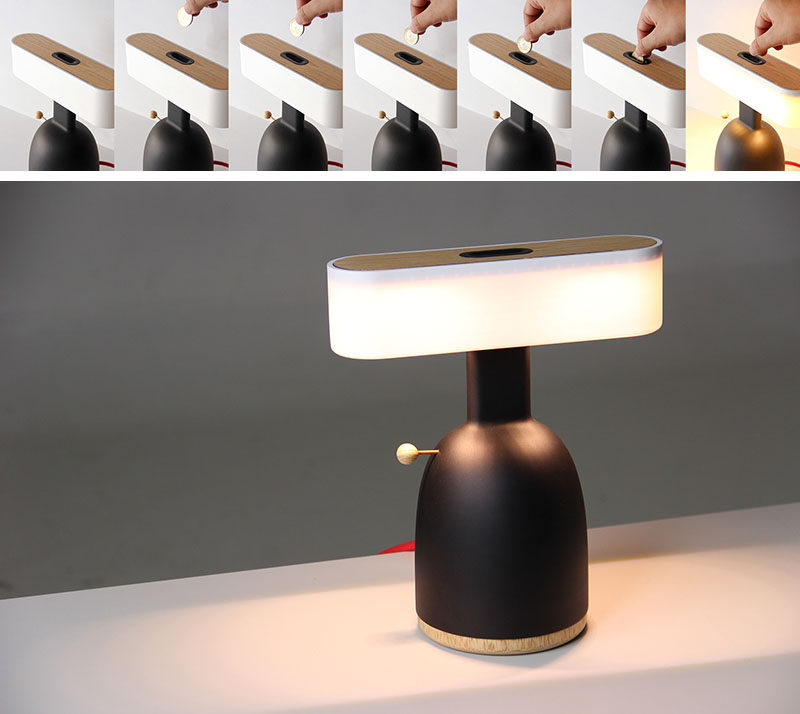 The second prototype is the Volé Lamp, that's made from the same materials as DINA, however designers have used wind as an inspiration. They explain, "Wind is a force that can be as subtle as devastating, it is nature's engine and its changes generate different states.
By blowing, we can be originating mild forces, tiny storms." With a simple blow of wind, the dim light of VOLÉ can be turned on or off when needed.