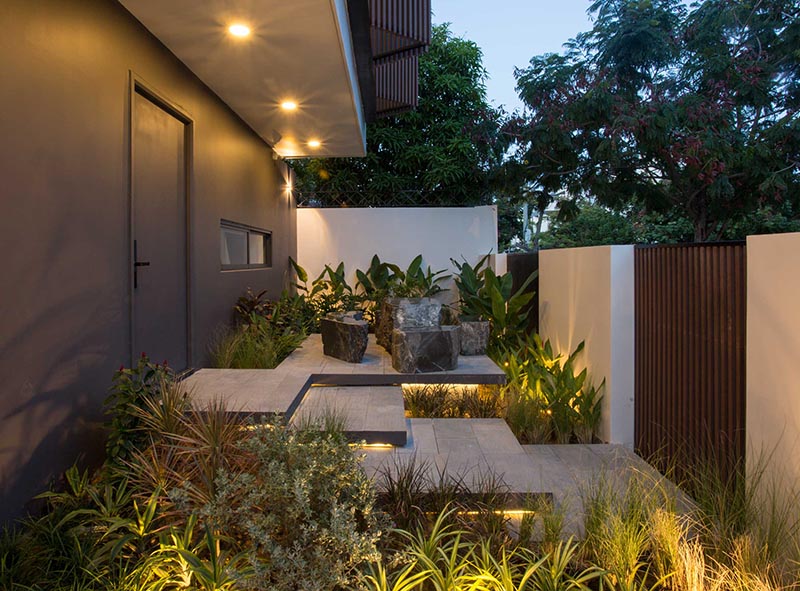 A small landscaped front garden greets visitors to a new house in Vietnam that was recently completed by architecture firm 85 Design.
The garden is designed so that overlapping steps lead you on a path from the front gate to the front door, as well as to a small patio that's decorated with a table and stools made from stone. Tropical green plants in varying shades stand out against the white and grey walls, adding color and texture to the landscaped garden.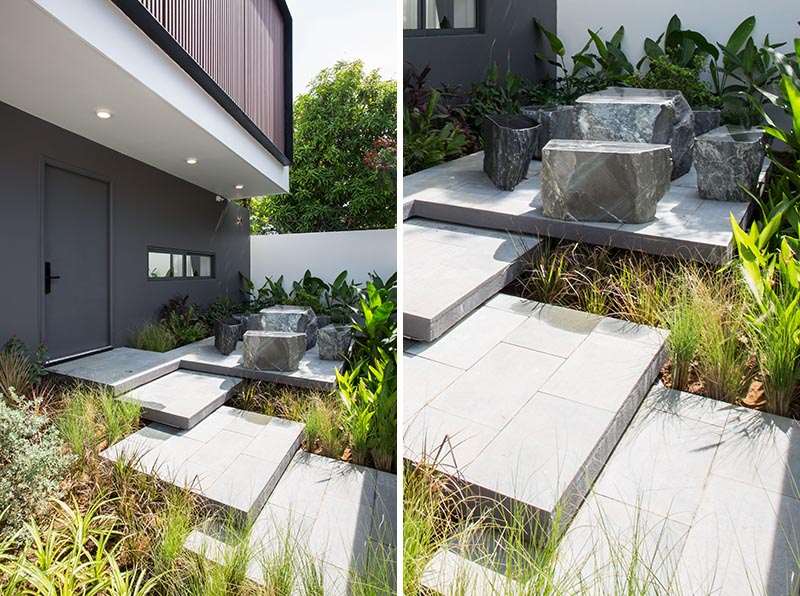 At night, hidden outdoor lighting creates an enchanting environment, casting shadows onto the walls, and making the steps appear as though they are floating over the garden.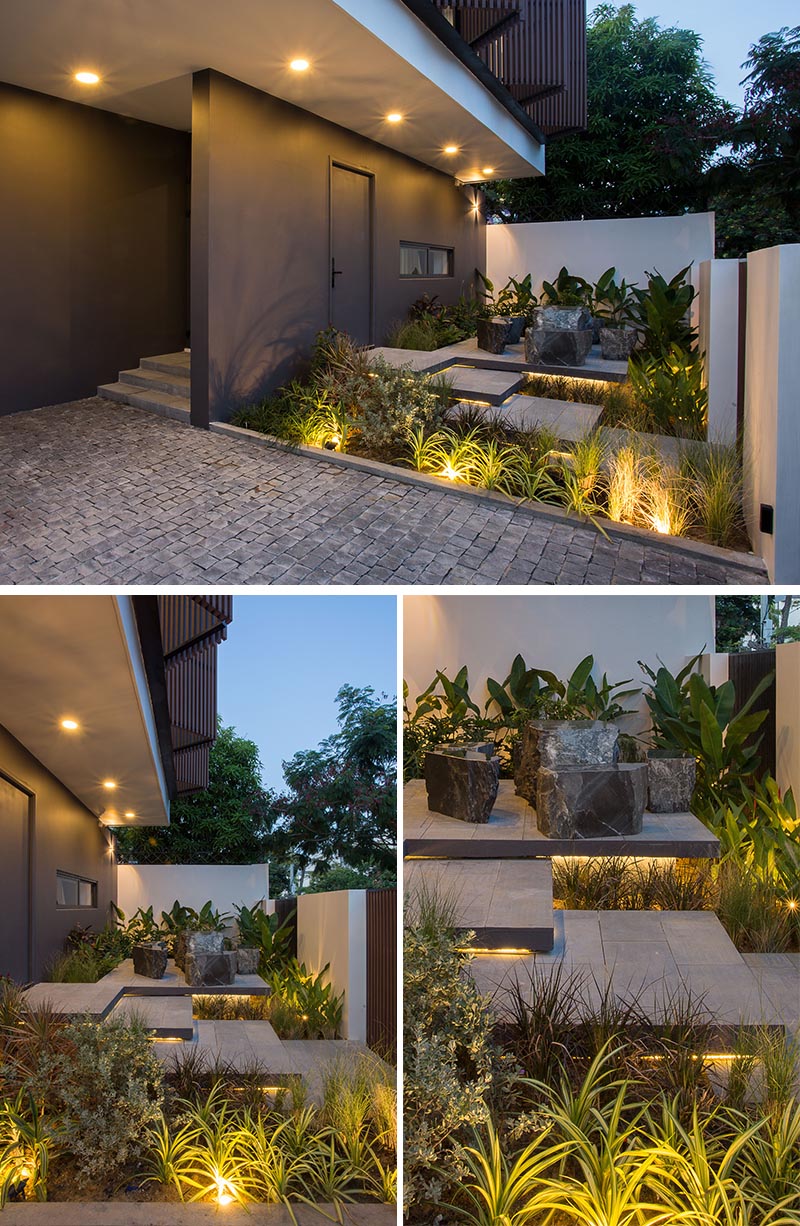 Photography by To Huu Dung and courtesy of 85 Design | Architecture firm: 85 Design | Lead Architect: To Huu Dung | Engineering: Dao Ngoc Son | Landscape: To Huu Dung | Collaborators: Nguyen Ngoc Binh