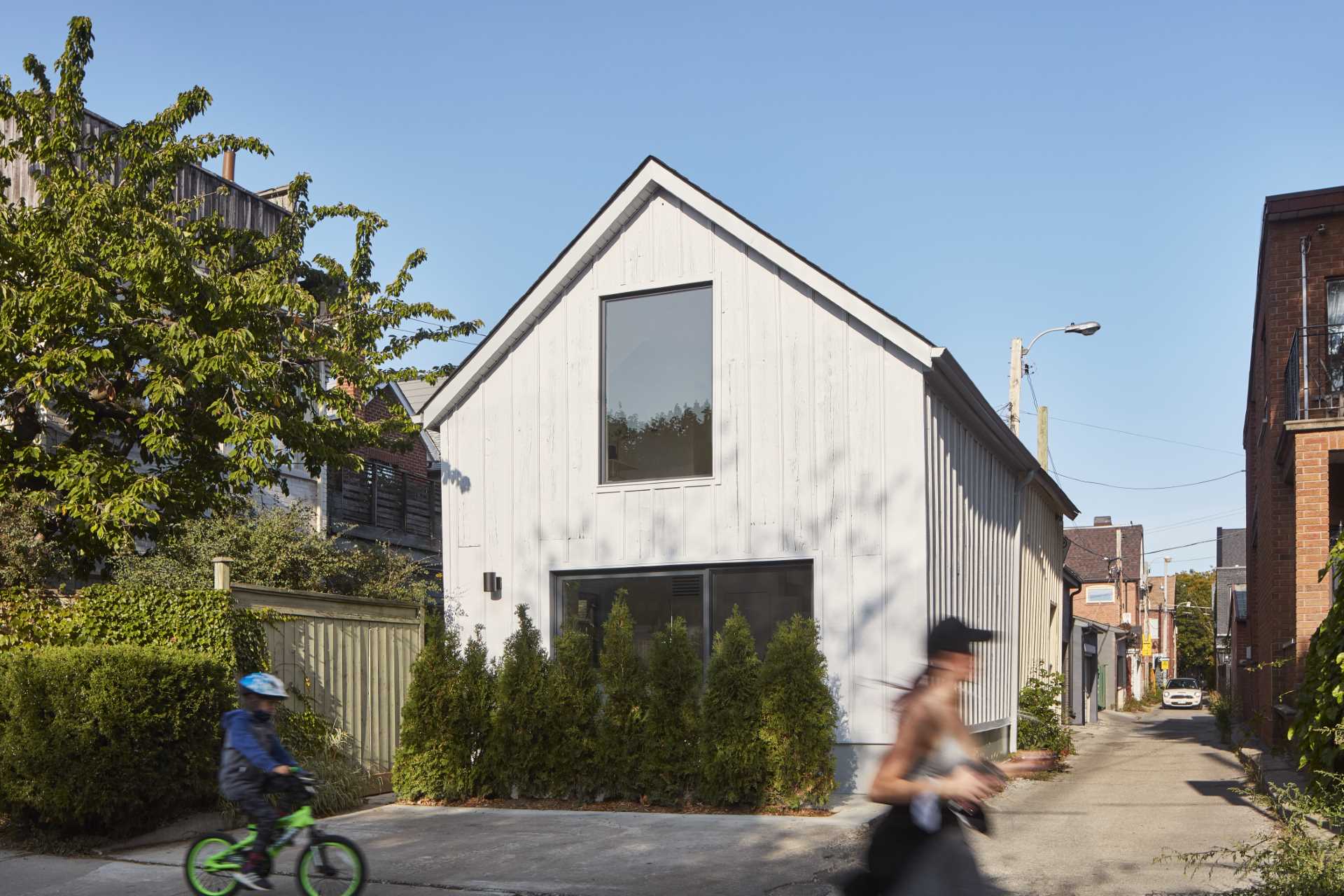 Creative Union Network Inc. has designed a small laneway house in Toronto, Canada, that was originally built as a garage.
The building occupied a prominent location on the corner of the lane and main street. The original structure, although rundown, was a well-loved structure that made an outsized impact on the neighborhood's collective memory.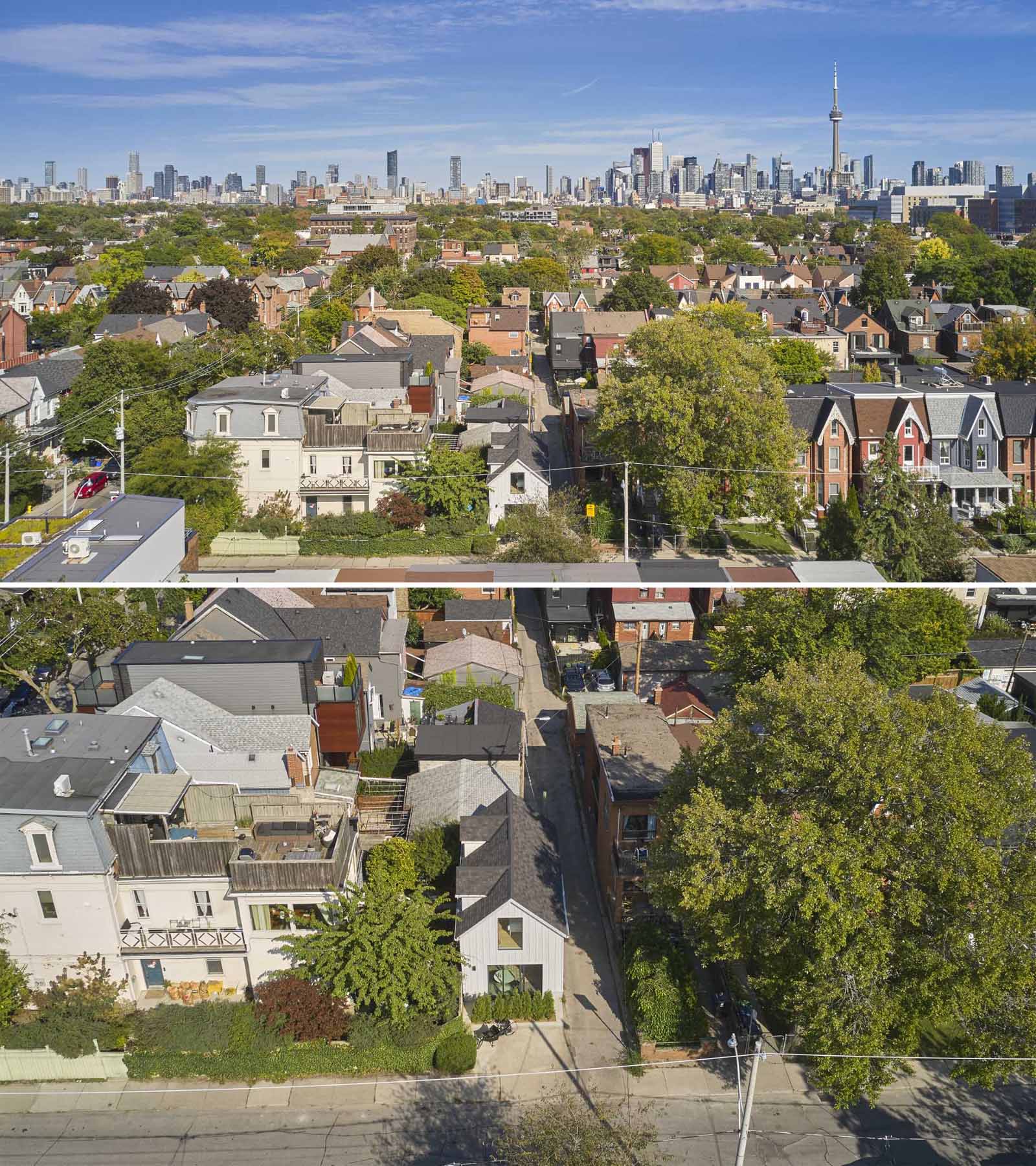 The garage has been converted into a one-bedroom apartment to serve as their client's pied-à-terre while he runs his on-site design studio in Toronto.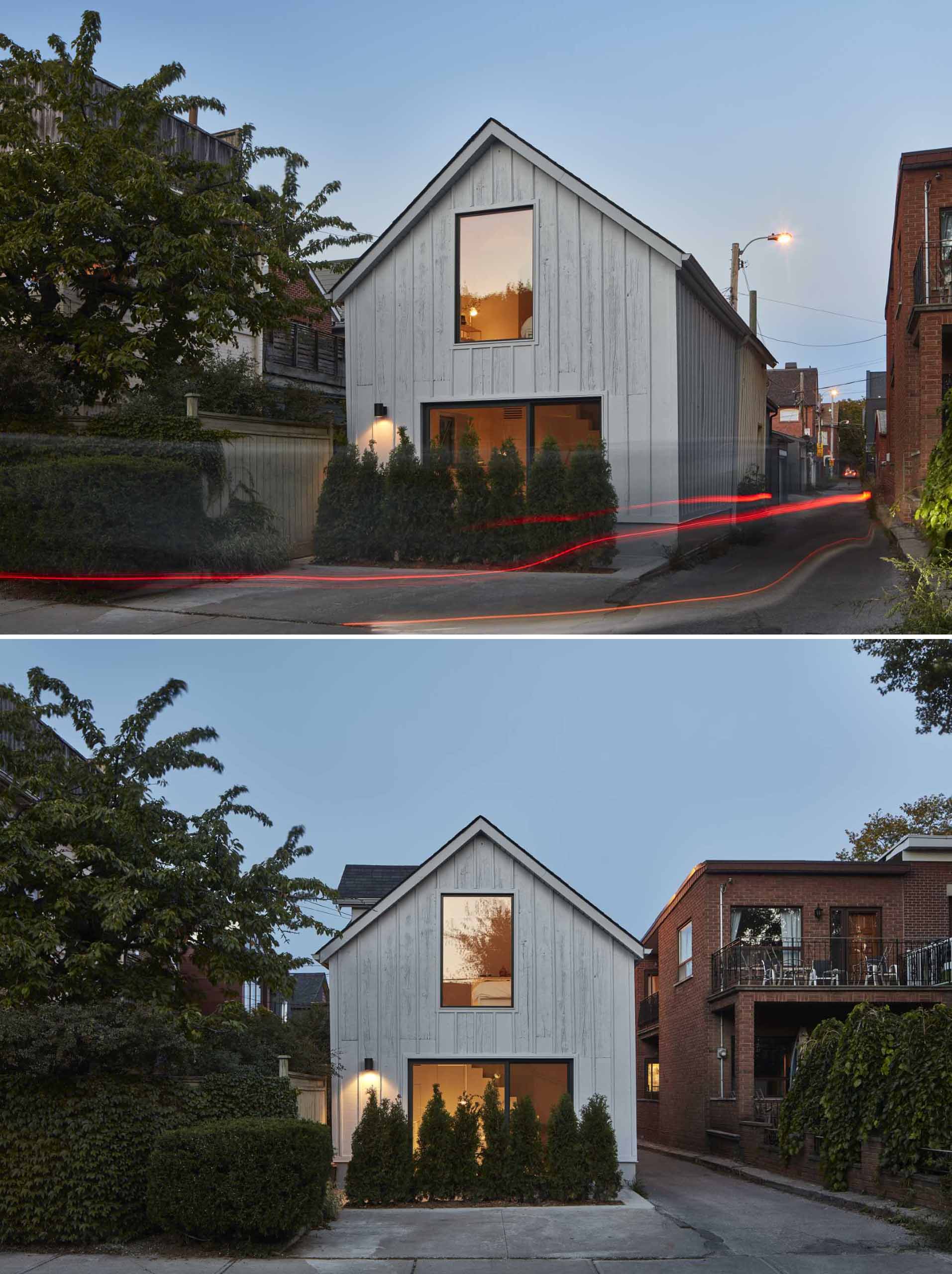 Stepping inside, the ground floor is home to a dining area by the windows, with a door opening to a small patio. The kitchen, which lines the wall has minimalist white cabinets, with the sink located underneath the window.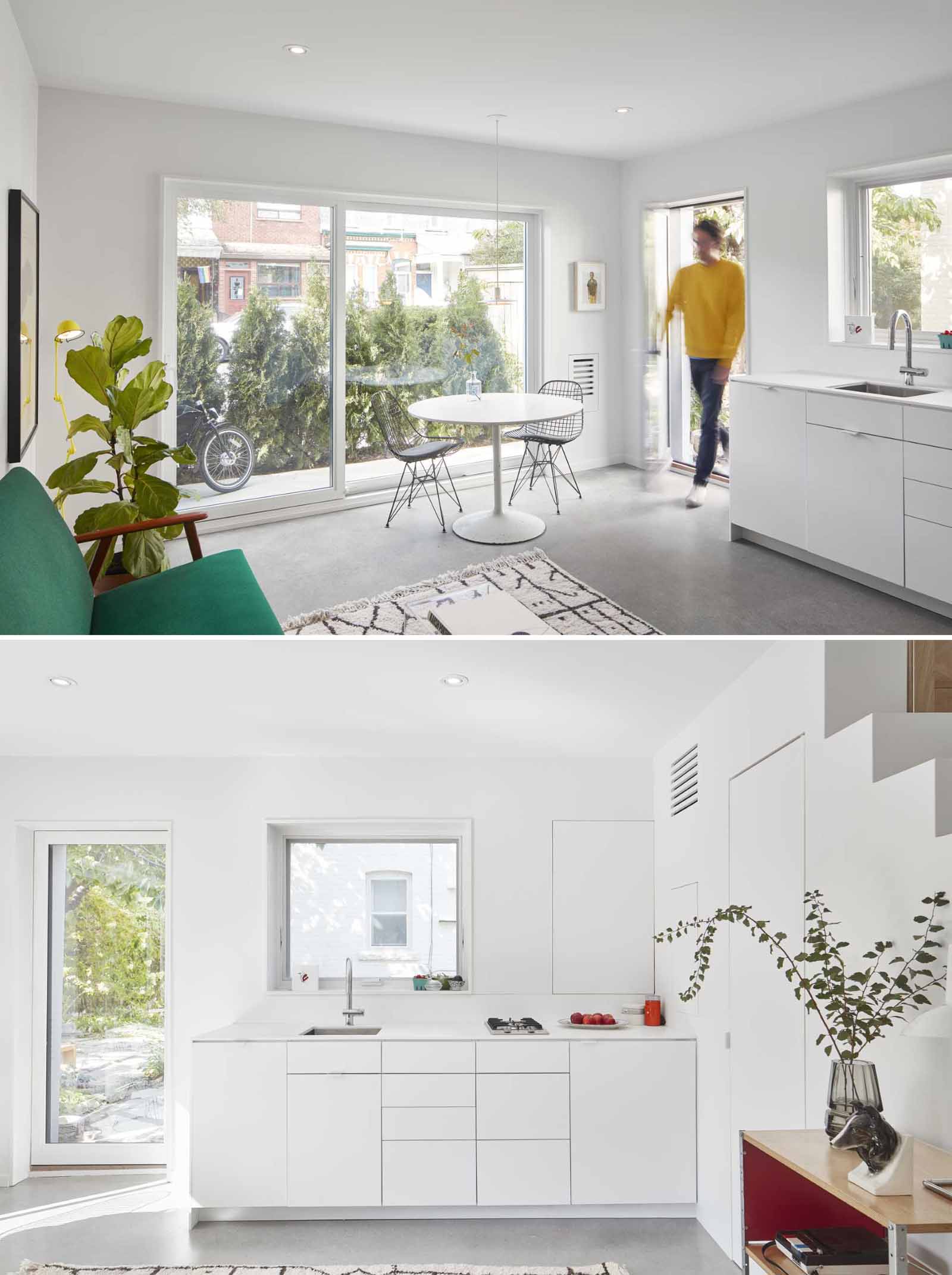 Adjacent to the kitchen is a bathroom door that almost blends into the wall.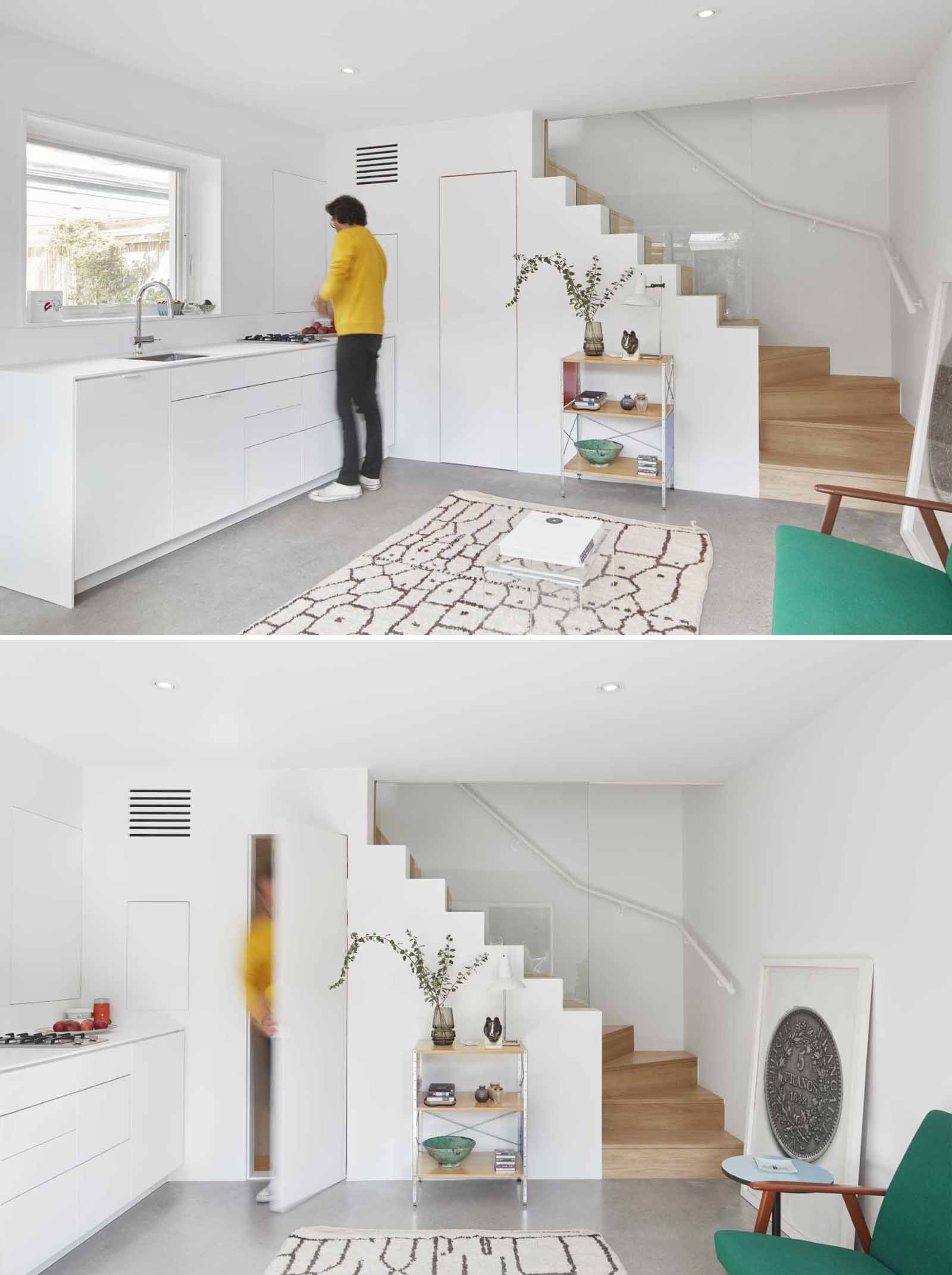 The bathroom includes a pop of color with a yellow floor, as well as a toilet, vanity, and a walk-in shower.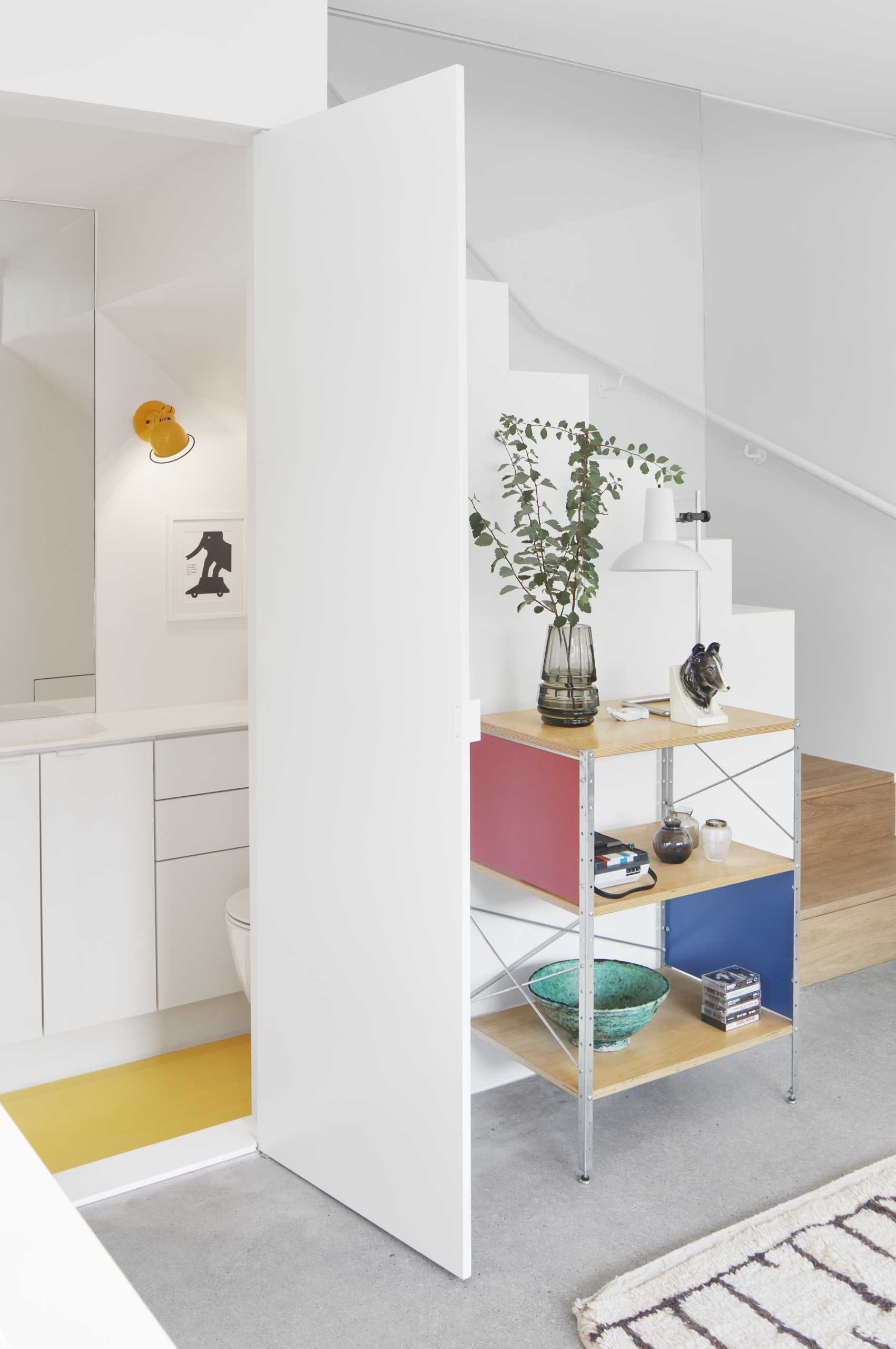 The wall opposite the kitchen is dedicated to being a small living room, with a green couch, artwork, and a plant. Stairs connect the main floor with the upper floor.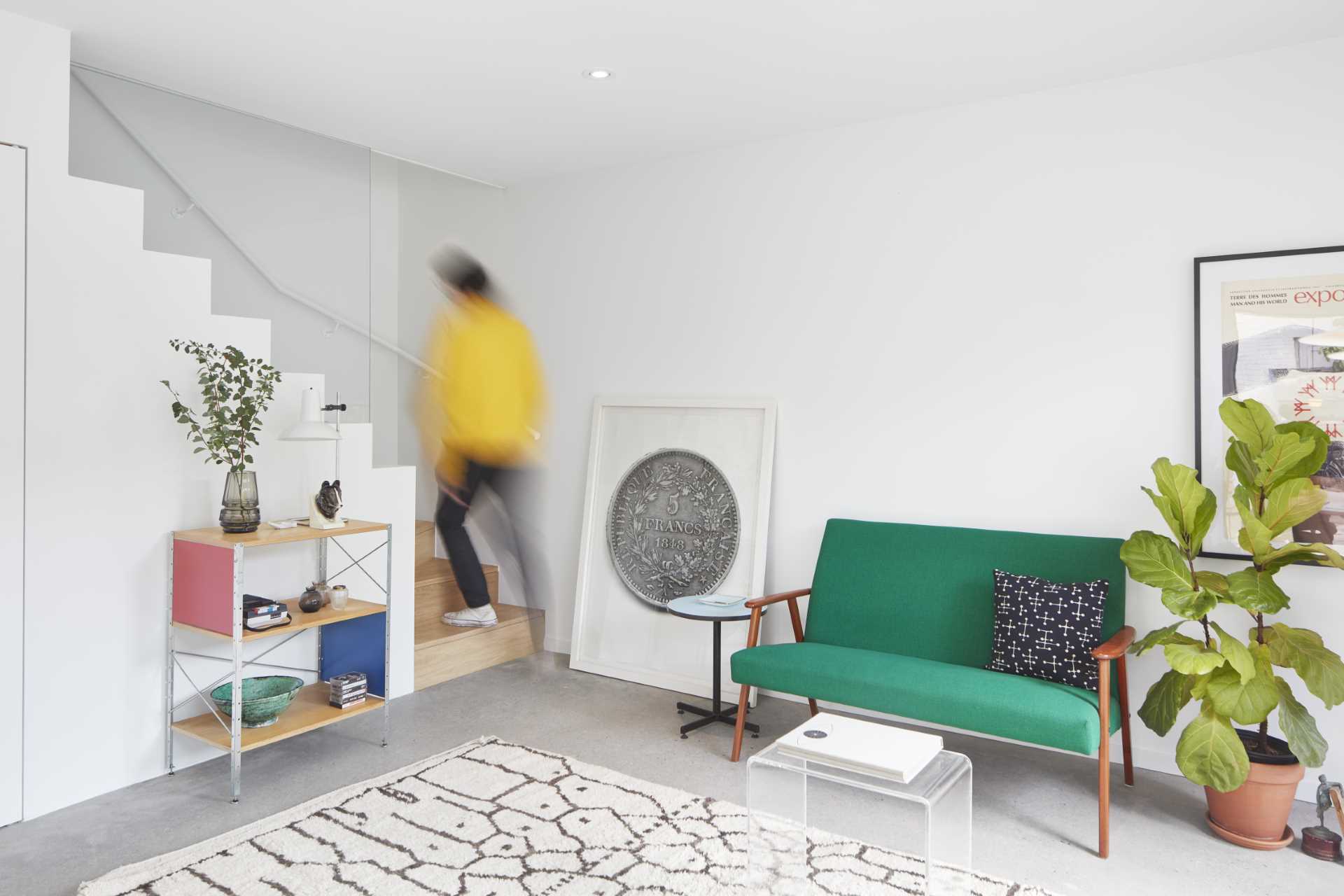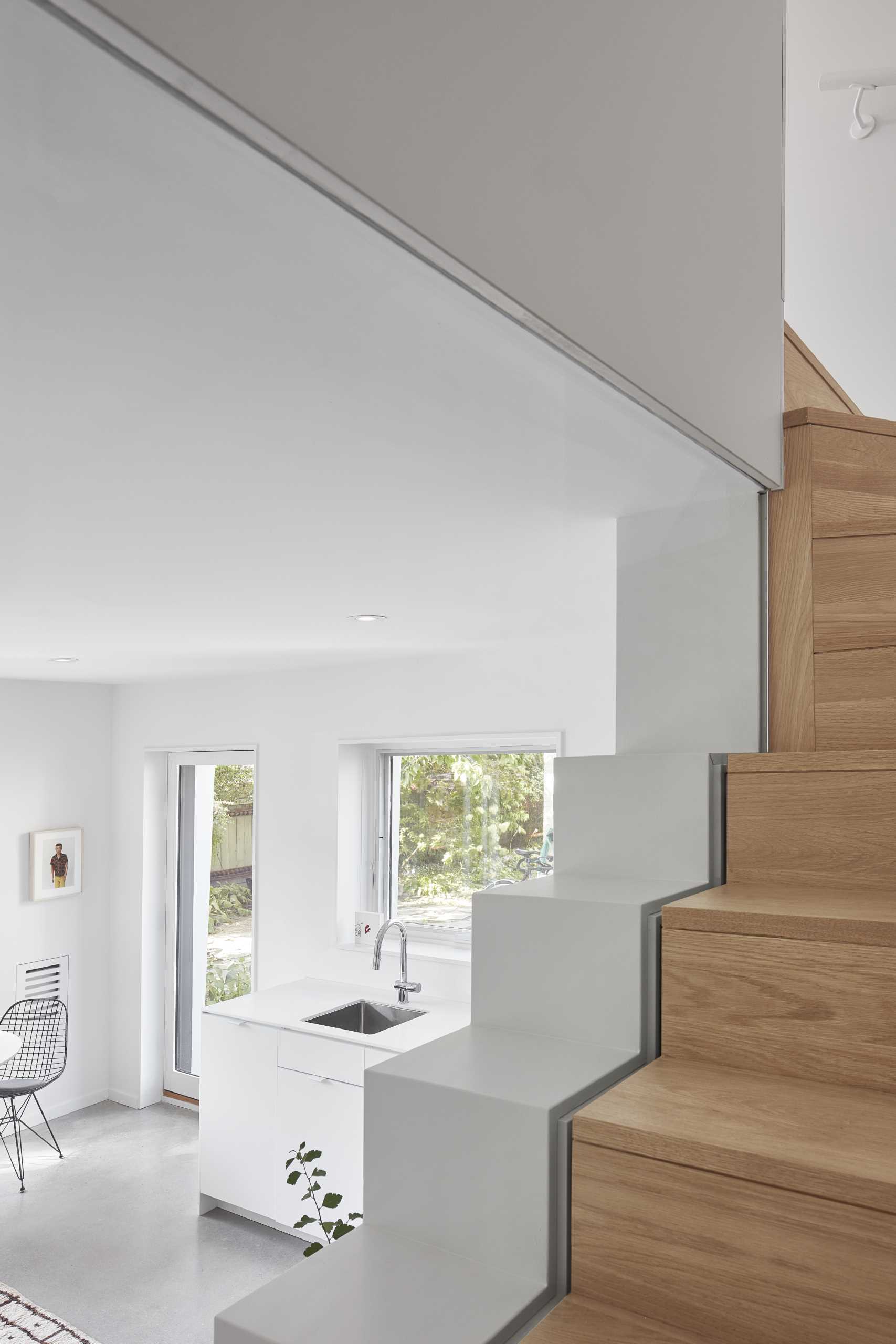 At the top of the stairs is the bedroom as well as a closet. A white cabinet provides storage, while the bed faces a window. A second adjacent window provides views of the neighborhood.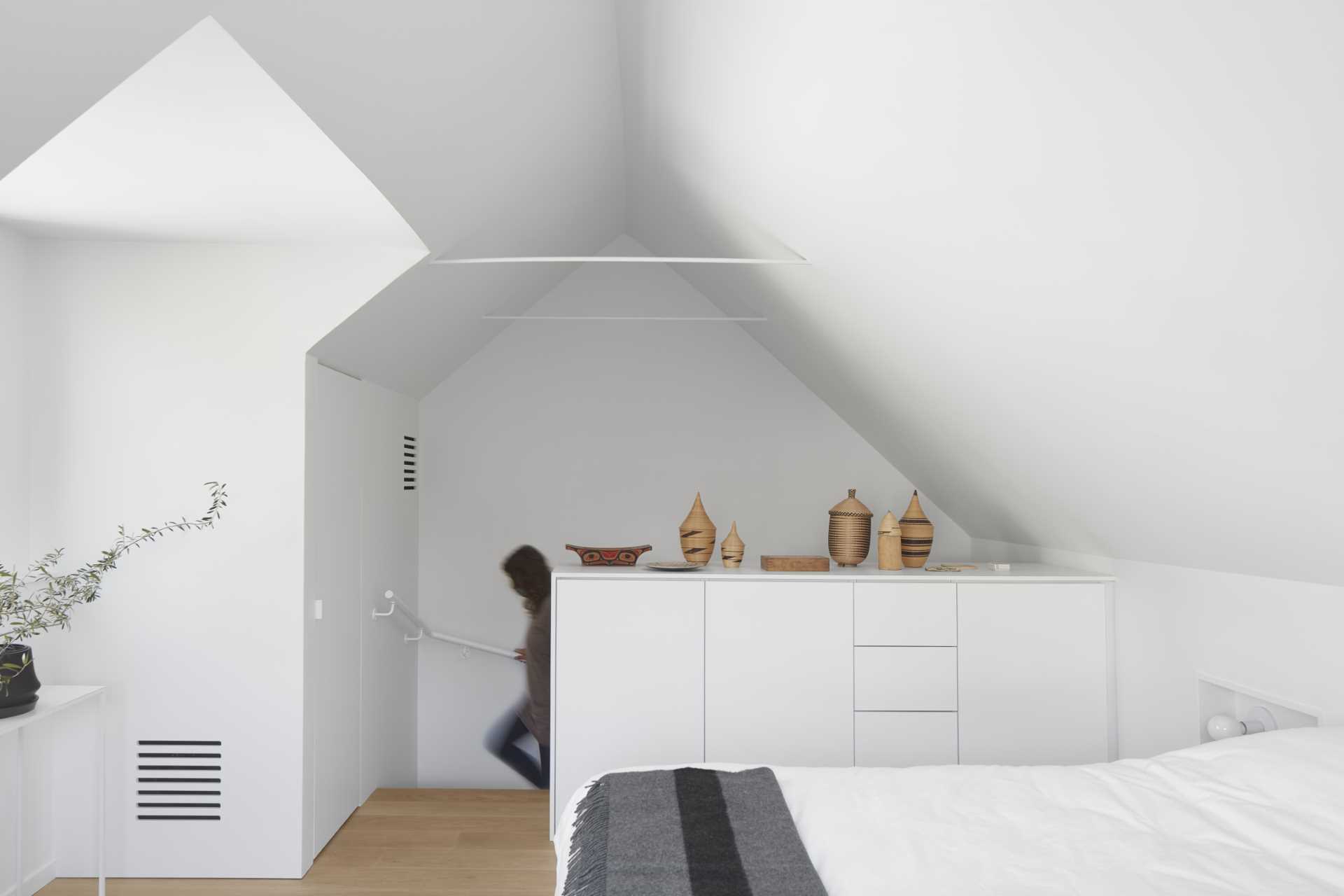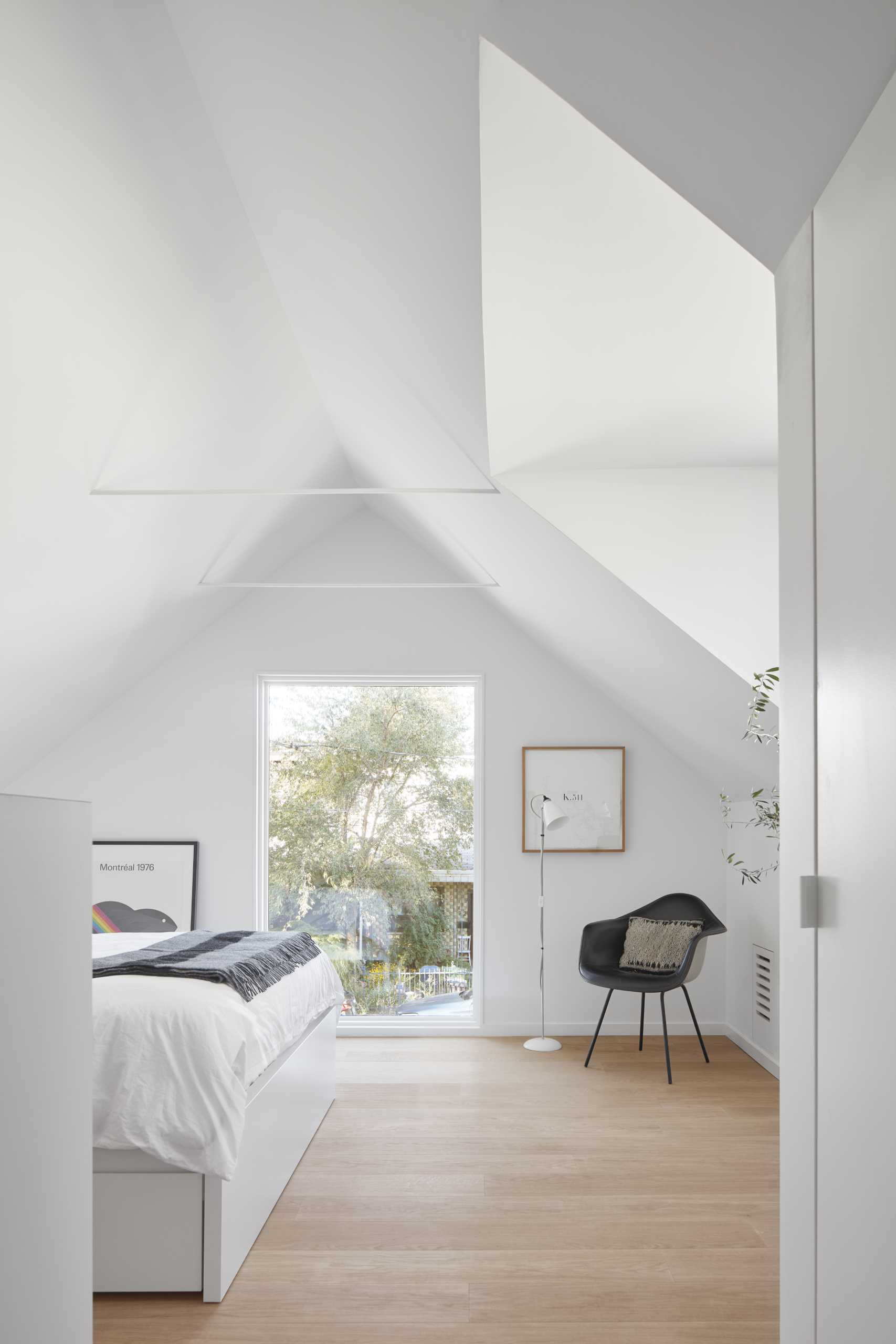 Beside the bed is a small shelving niche that acts as a bedside table.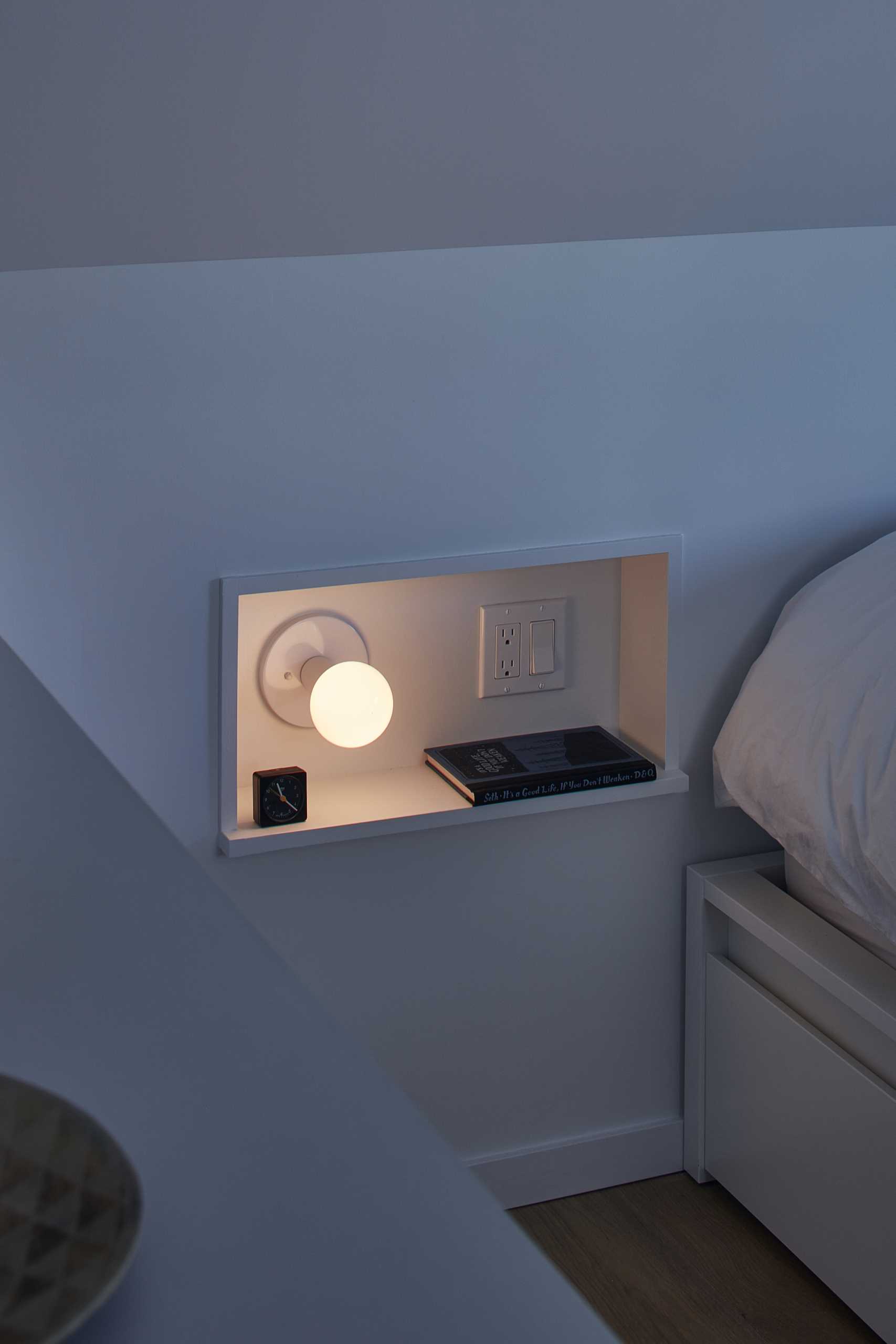 You can learn more about the laneway house by watching the following video:
Here's a look at the floor plan, the sections, and the elevations.