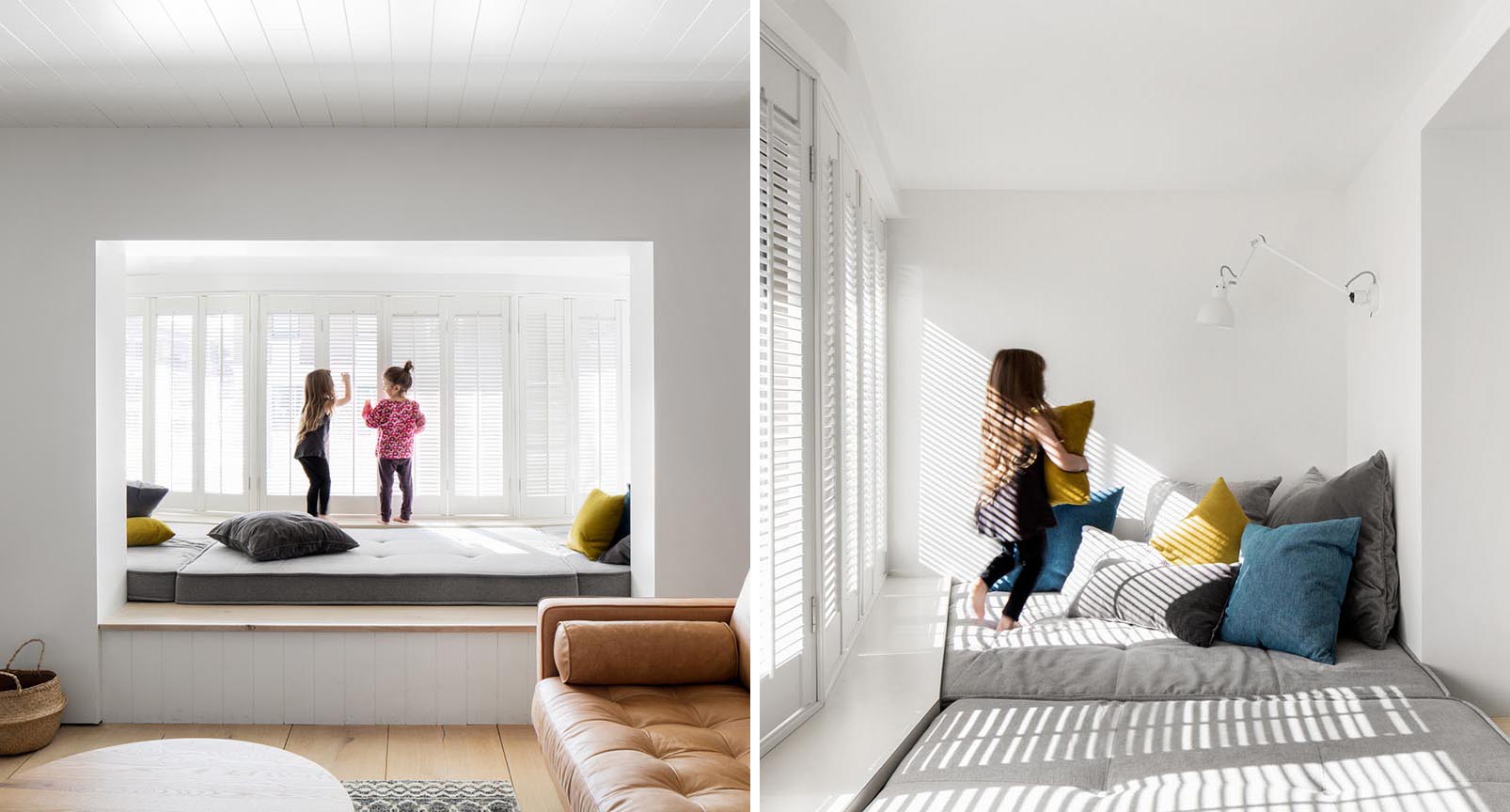 Alain Carle Architecte Inc. has completed a photography agency in Montreal, Canada, that includes an open and versatile interior.
A large part of the space is dedicated to the children of the employees, and one such space is an oversized day bed that's been integrated into an alcove by the window.
Furnished with upholstered grey cushions and colorful pillows, the day bed has natural light that filters through from the window shutters.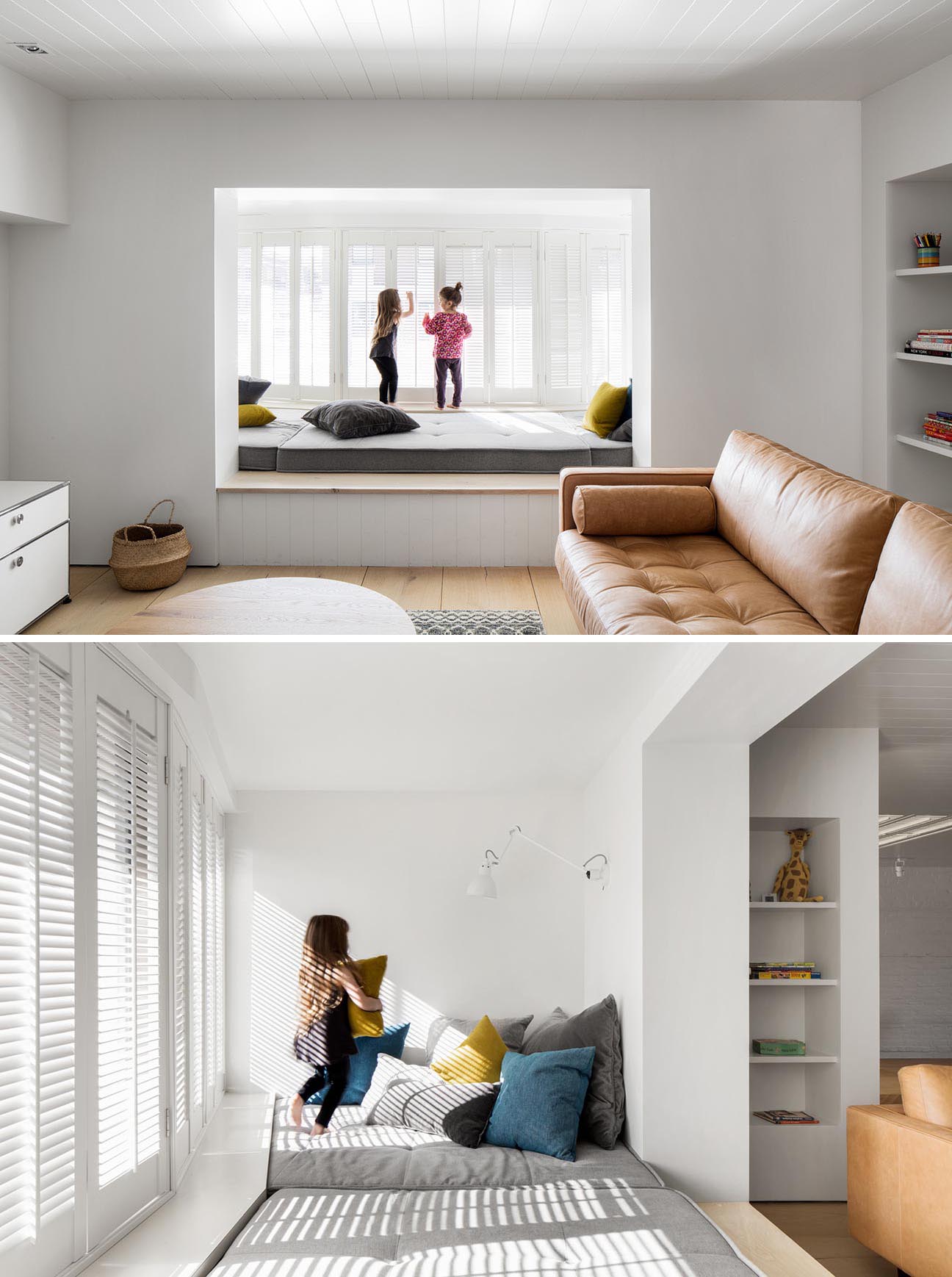 Adjacent to the day bed is a living room with a sofa and storage cabinet.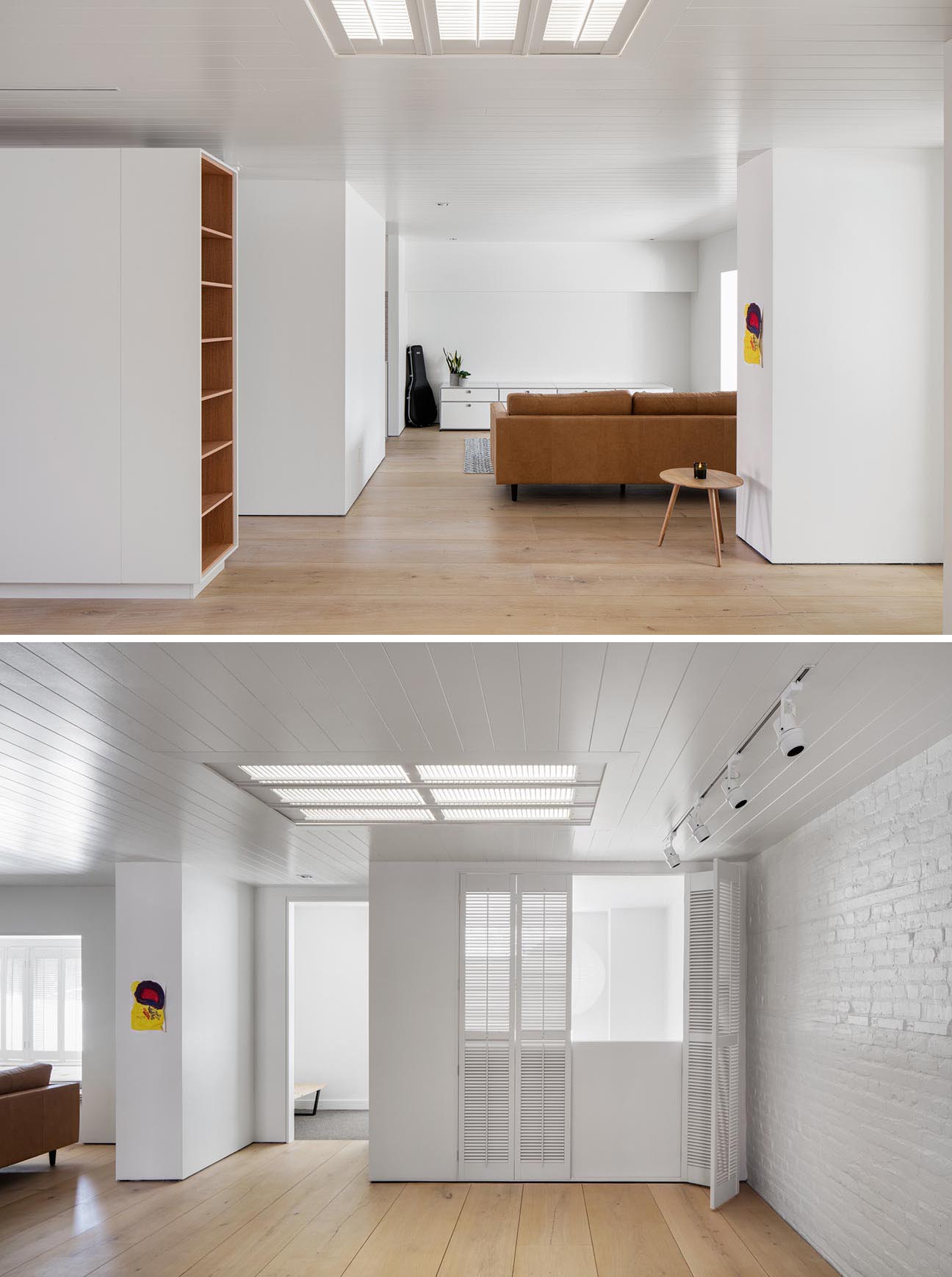 The agency interior also includes expansive tables that can be used for meetings and daily tasks, while a long row of tall cabinets provides extra storage and at the end of the cabinets are open wood shelves.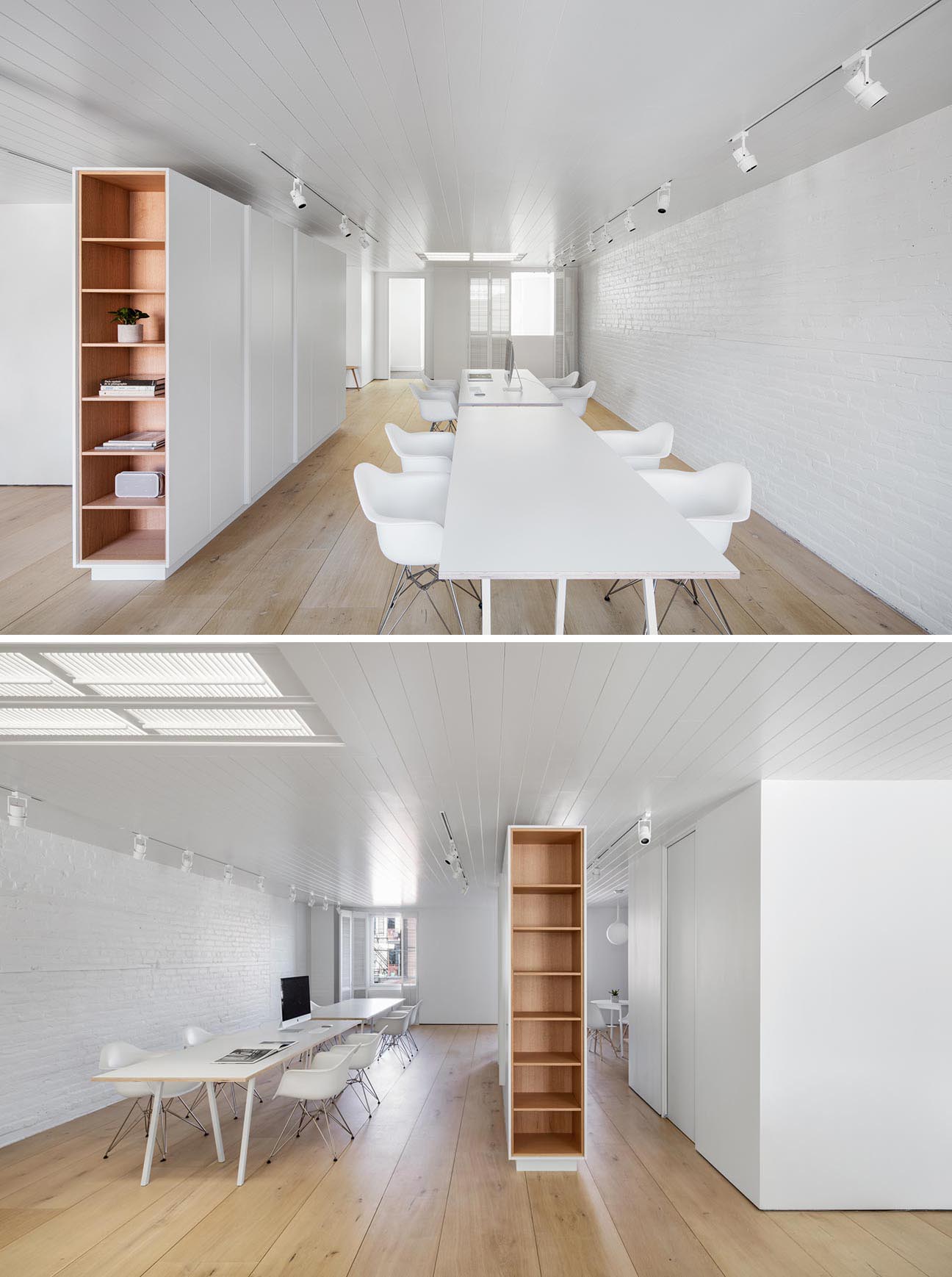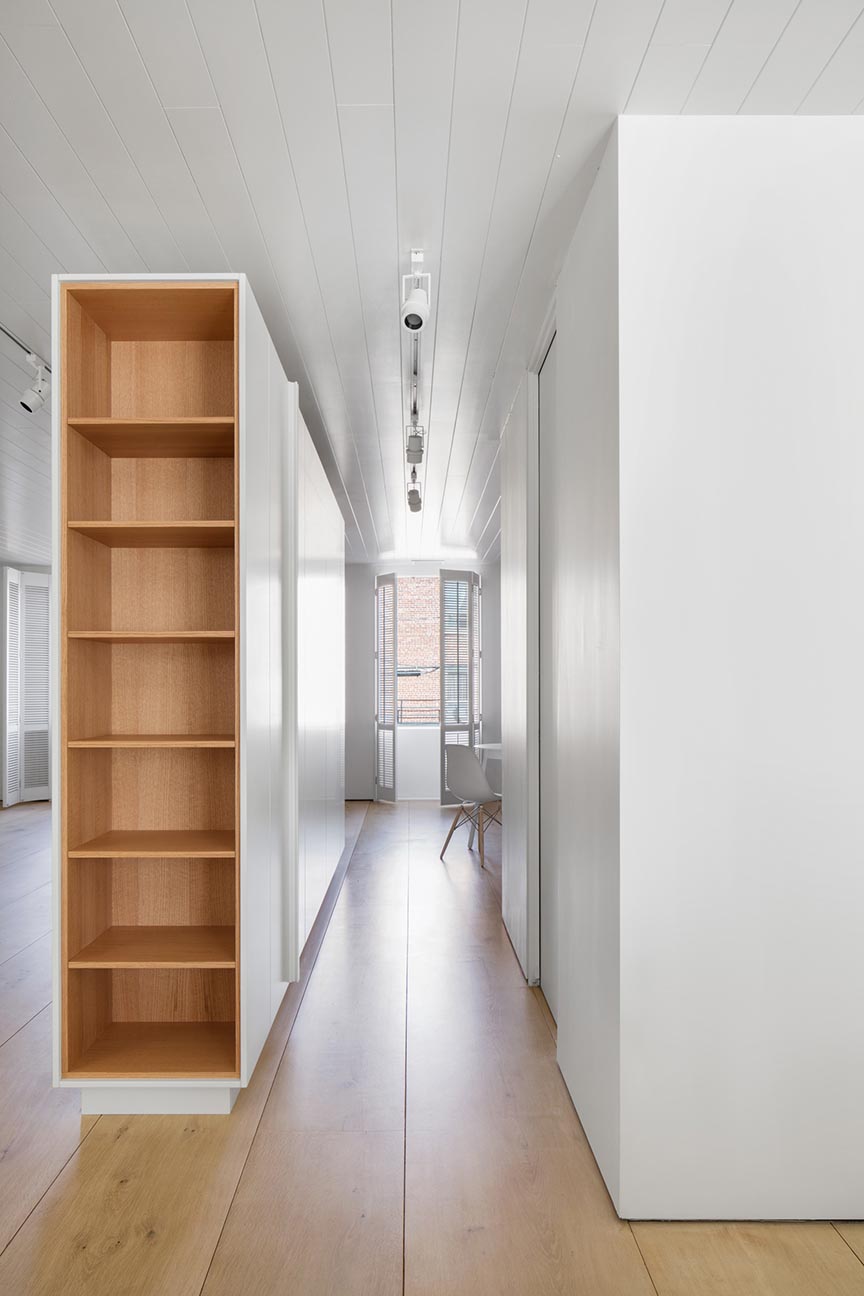 Custom wood-lined shelves have also been included in the design of the kitchen.
The wood shelving meets up with the lower cabinets in the white kitchen. Patterned tiles add a colorful accent to the mostly white space.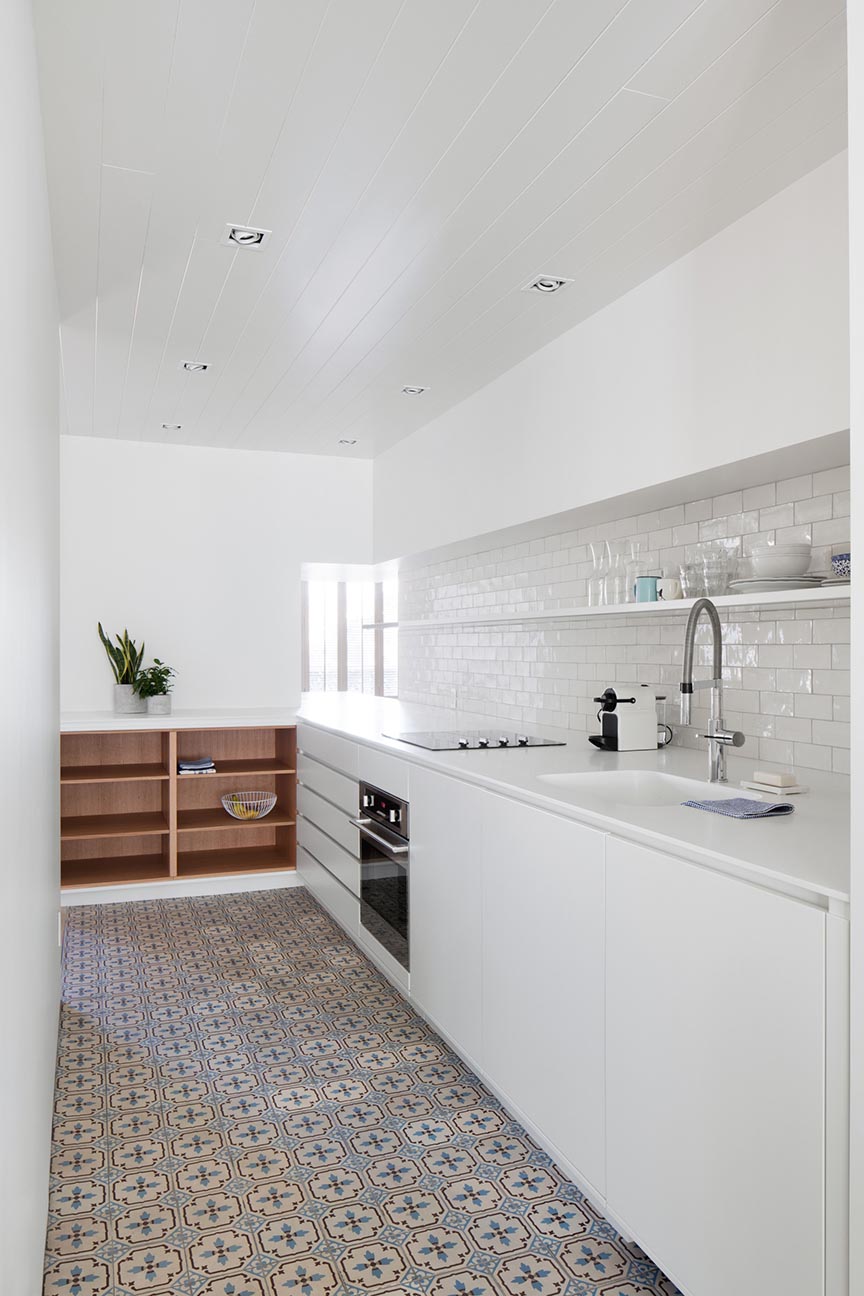 A separate playroom allows the children to have a space to craft and create while their parents are working.