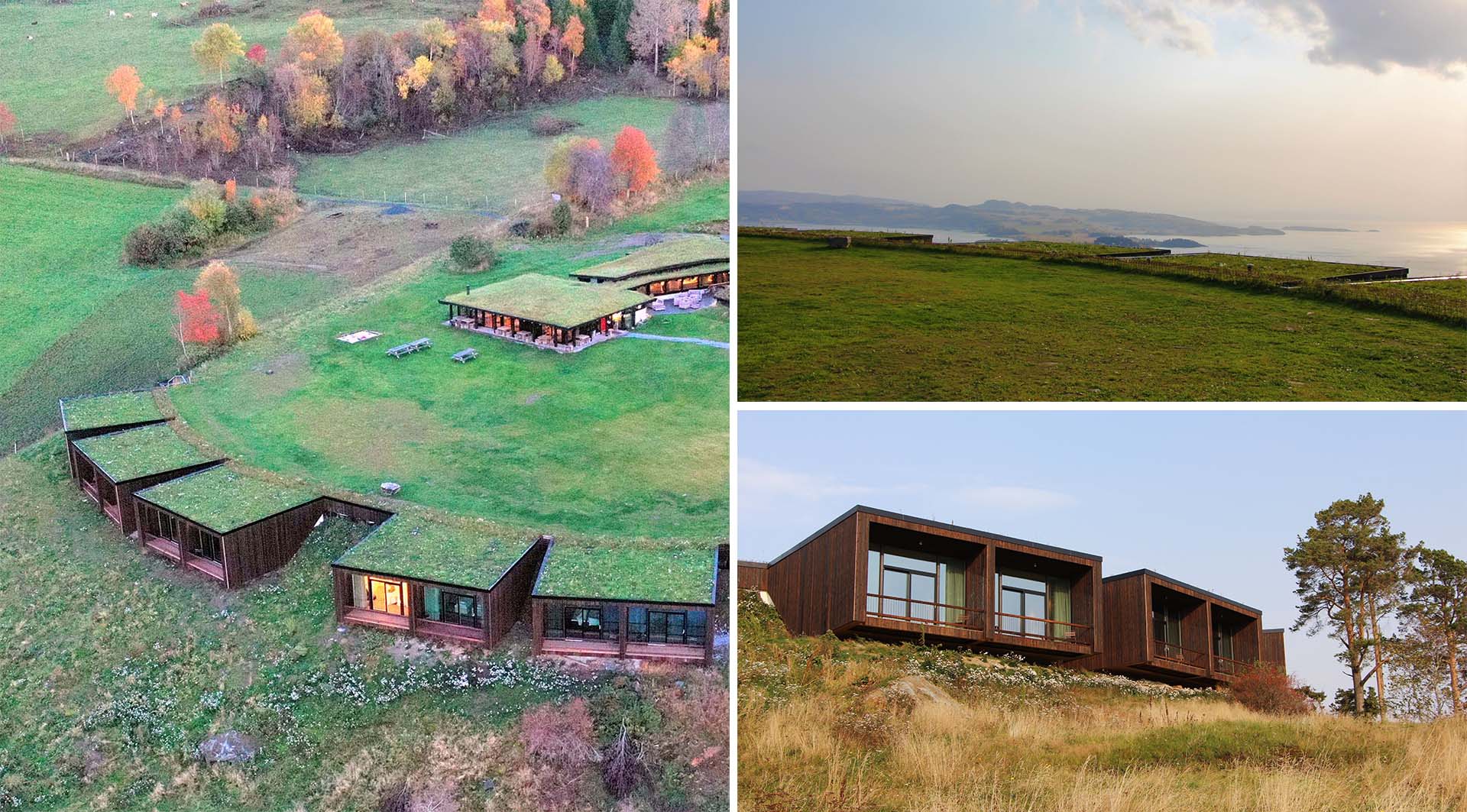 Architecture firm Green Advisers AS has designed the expansion of the Øyna Cultural Landscape Hotel in Norway, which features an impressive green roof to make it fit with the surrounding landscaping.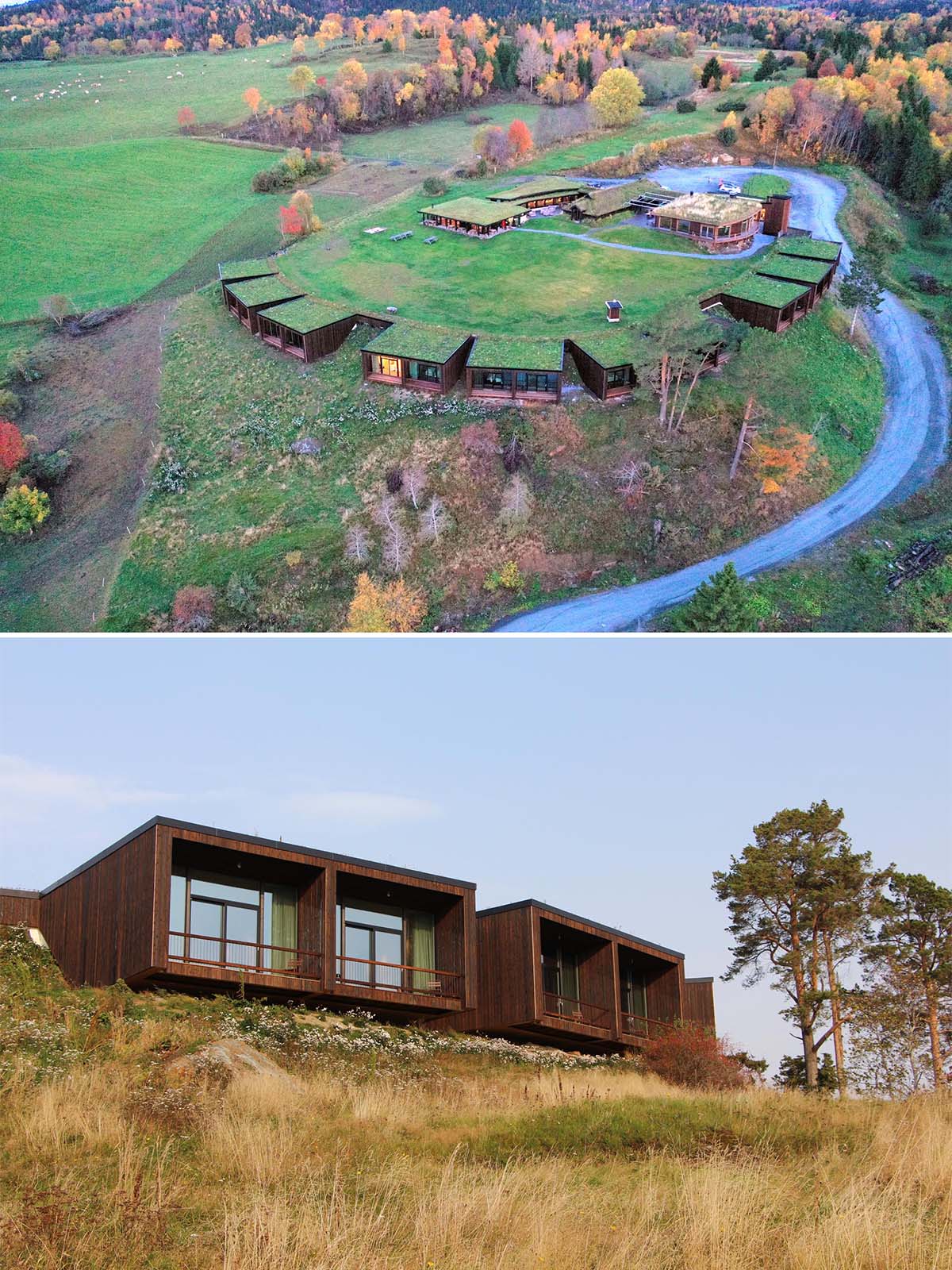 The expansion of the facility with 20 hotel rooms was the result of a steadily increasing demand for overnight accommodation in connection with the conferences and family celebrations held here.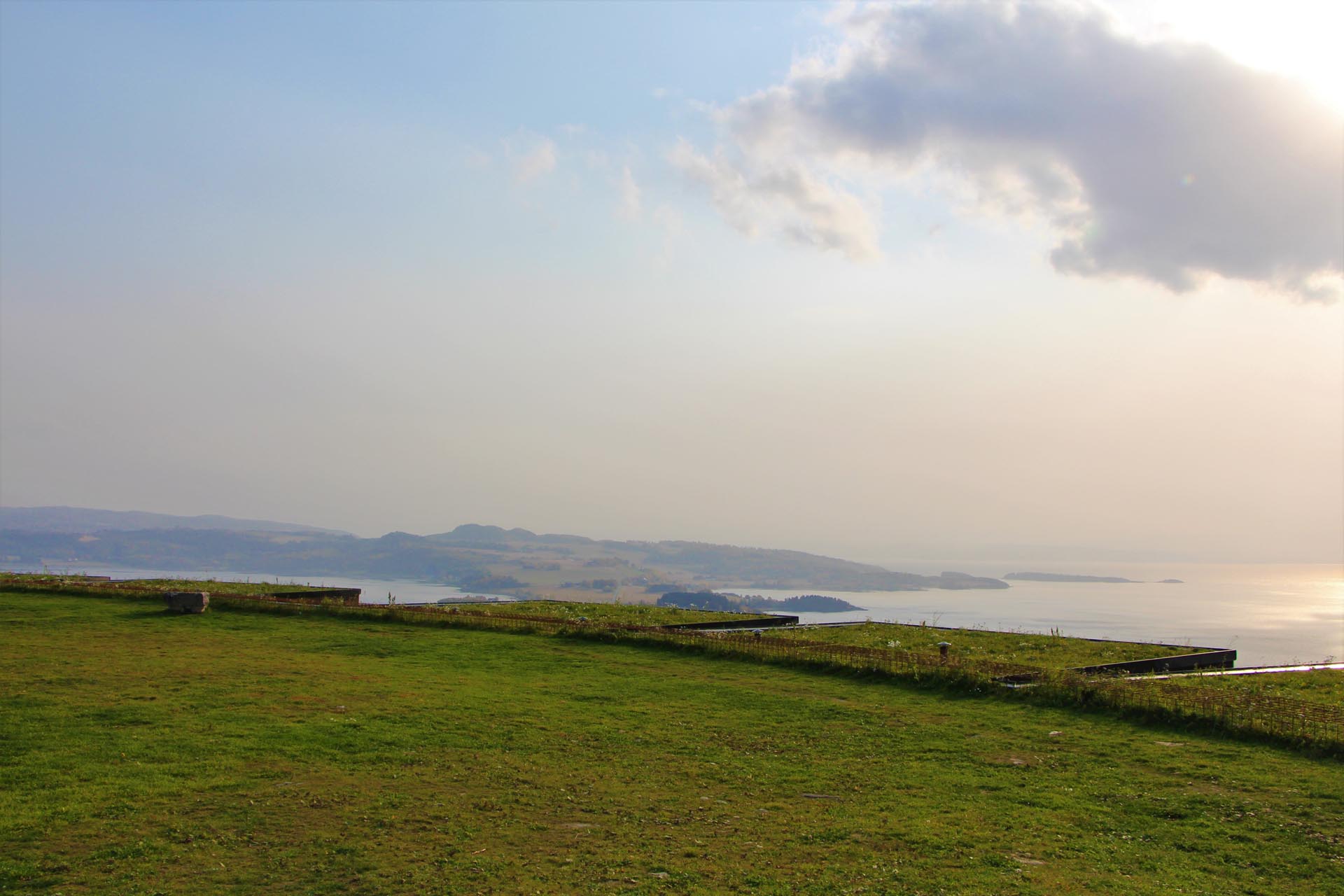 The way the hotel has been designed, allows the rooms to blend into the hillside, while the main social areas of the hotel all have green roofs.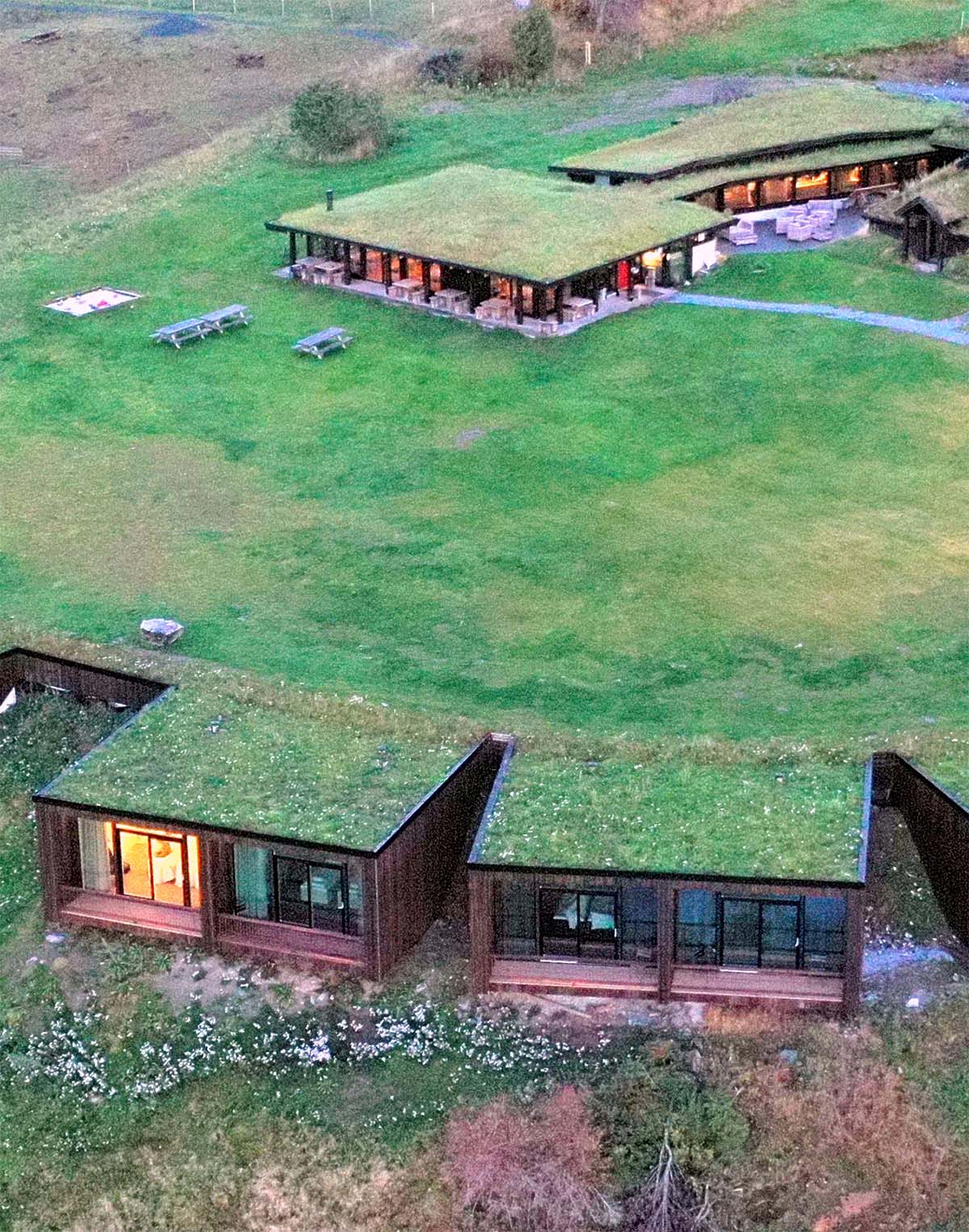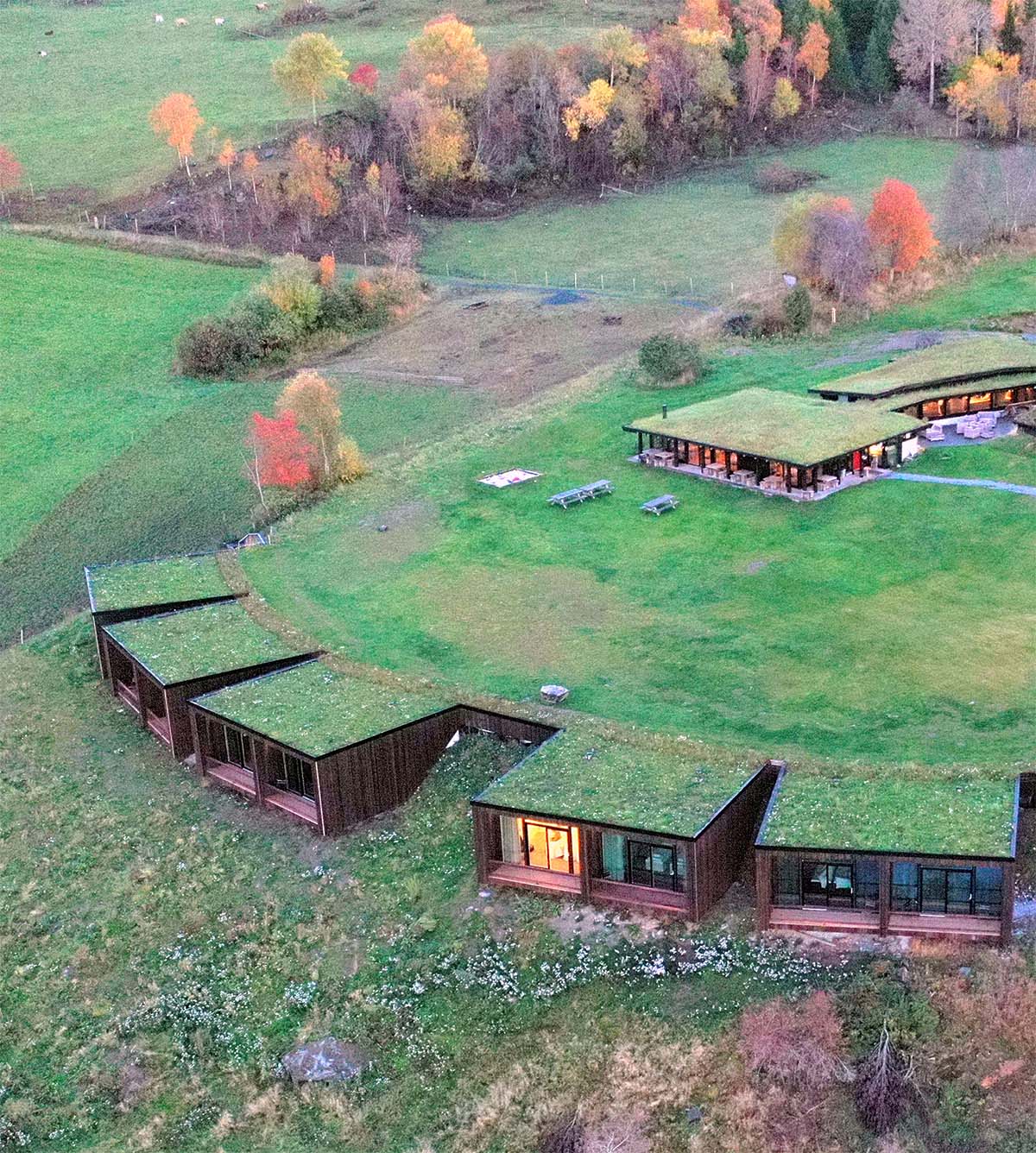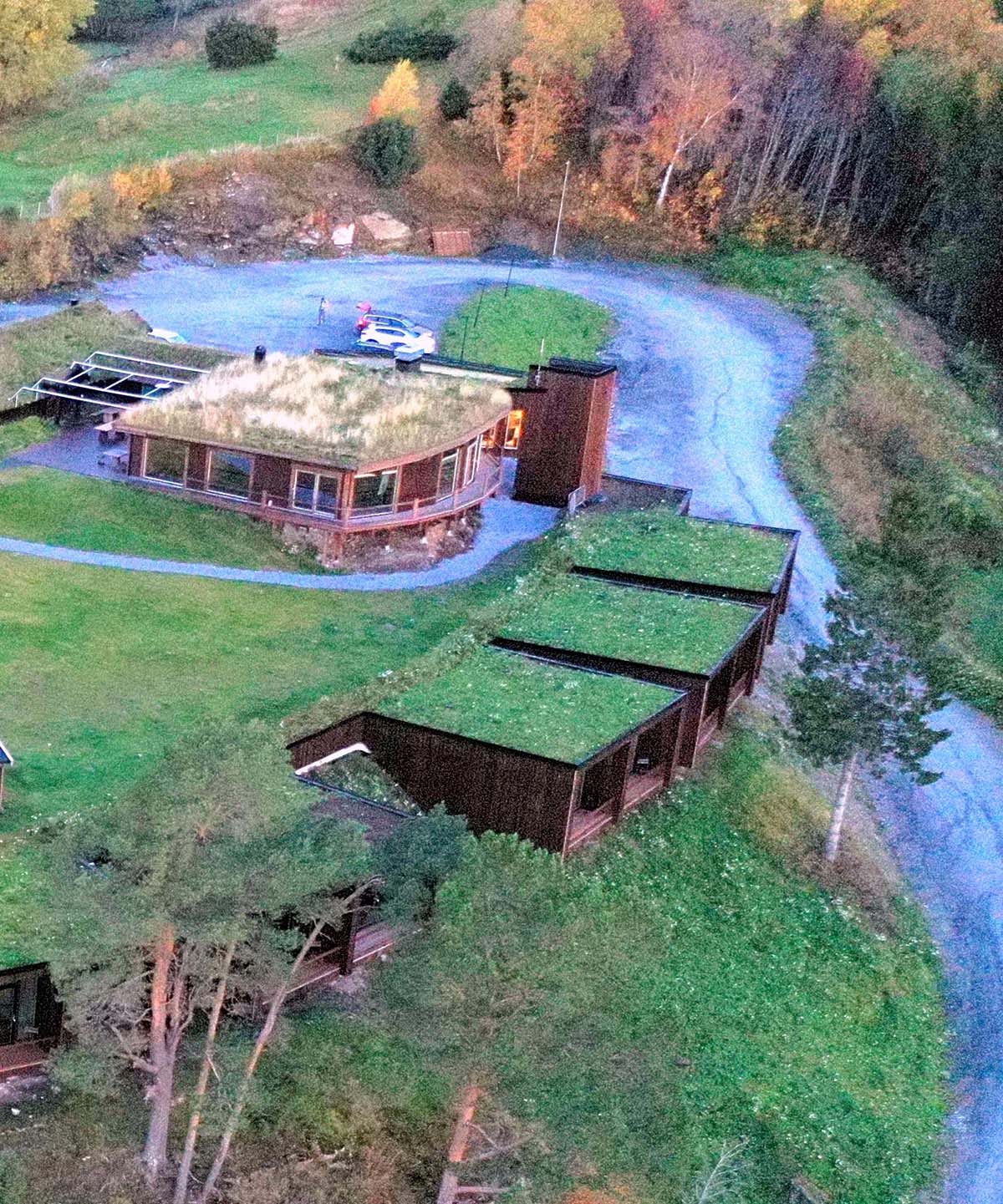 The hotel rooms located in the ground are made of concrete, while the cantilevered hotel rooms are made of wood.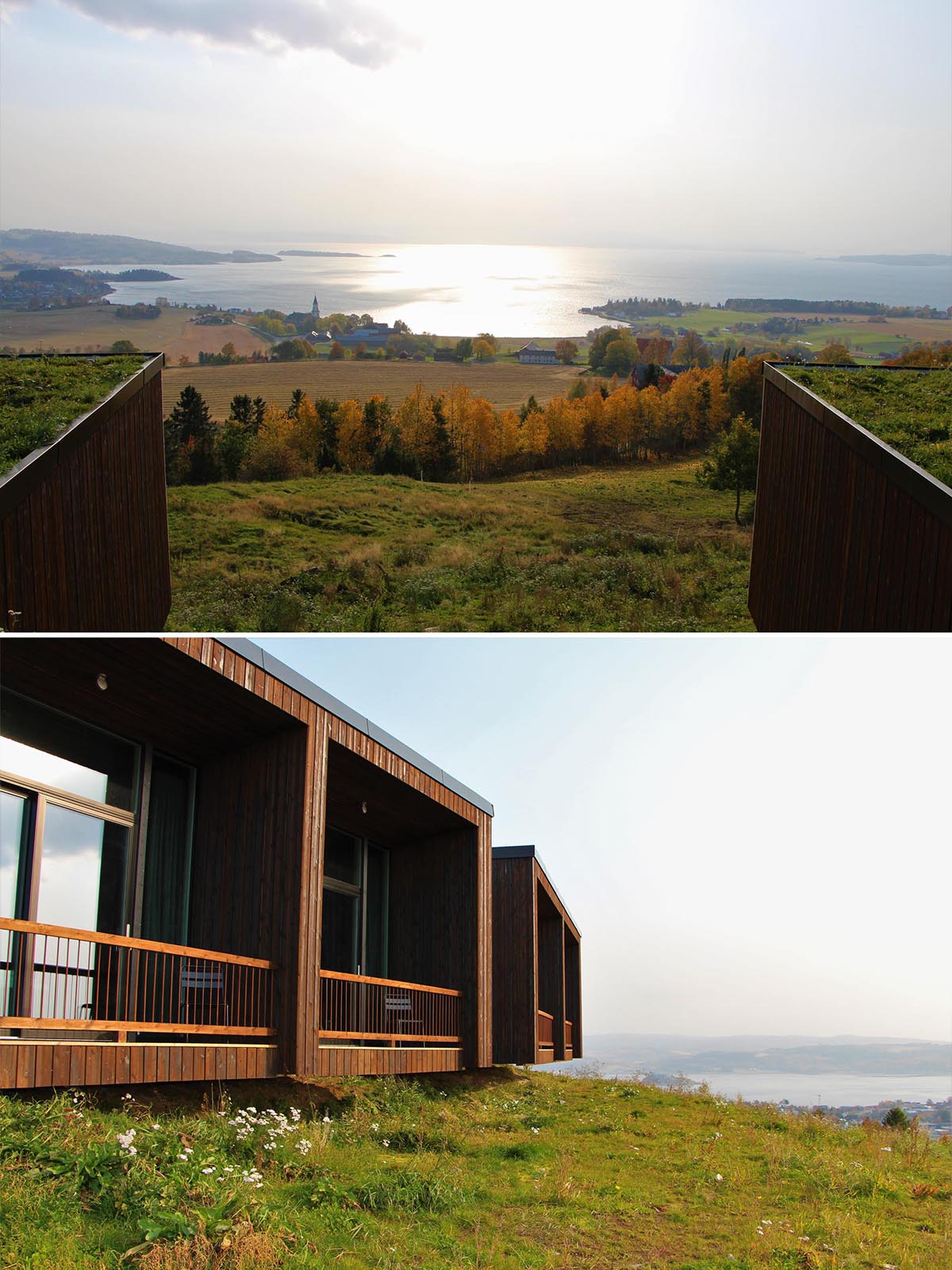 The hotel rooms are accessed via a corridor that is completely underground and adapts to the shape of the hill. The interior of the hotel rooms are alternated in light and dark wooden panels.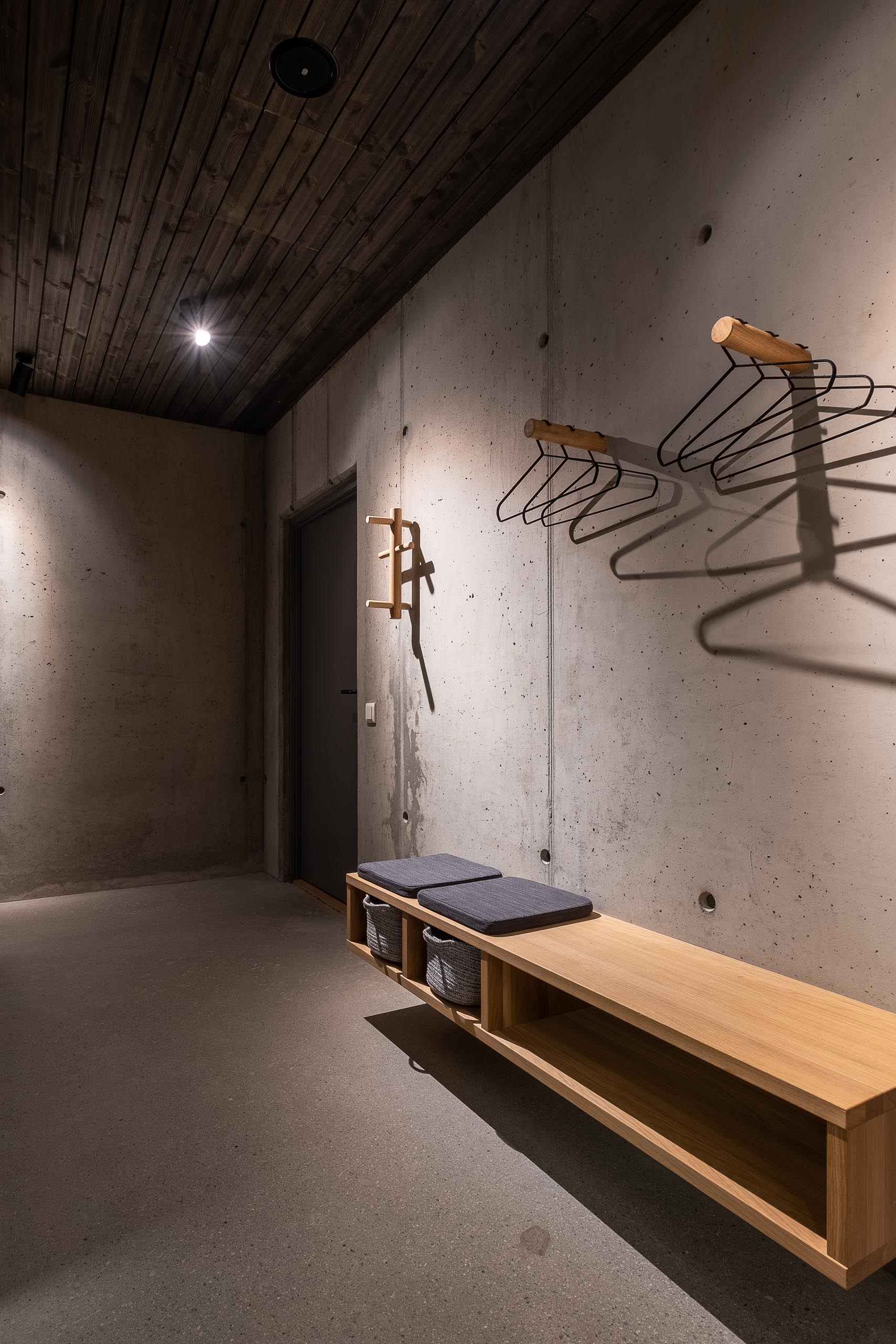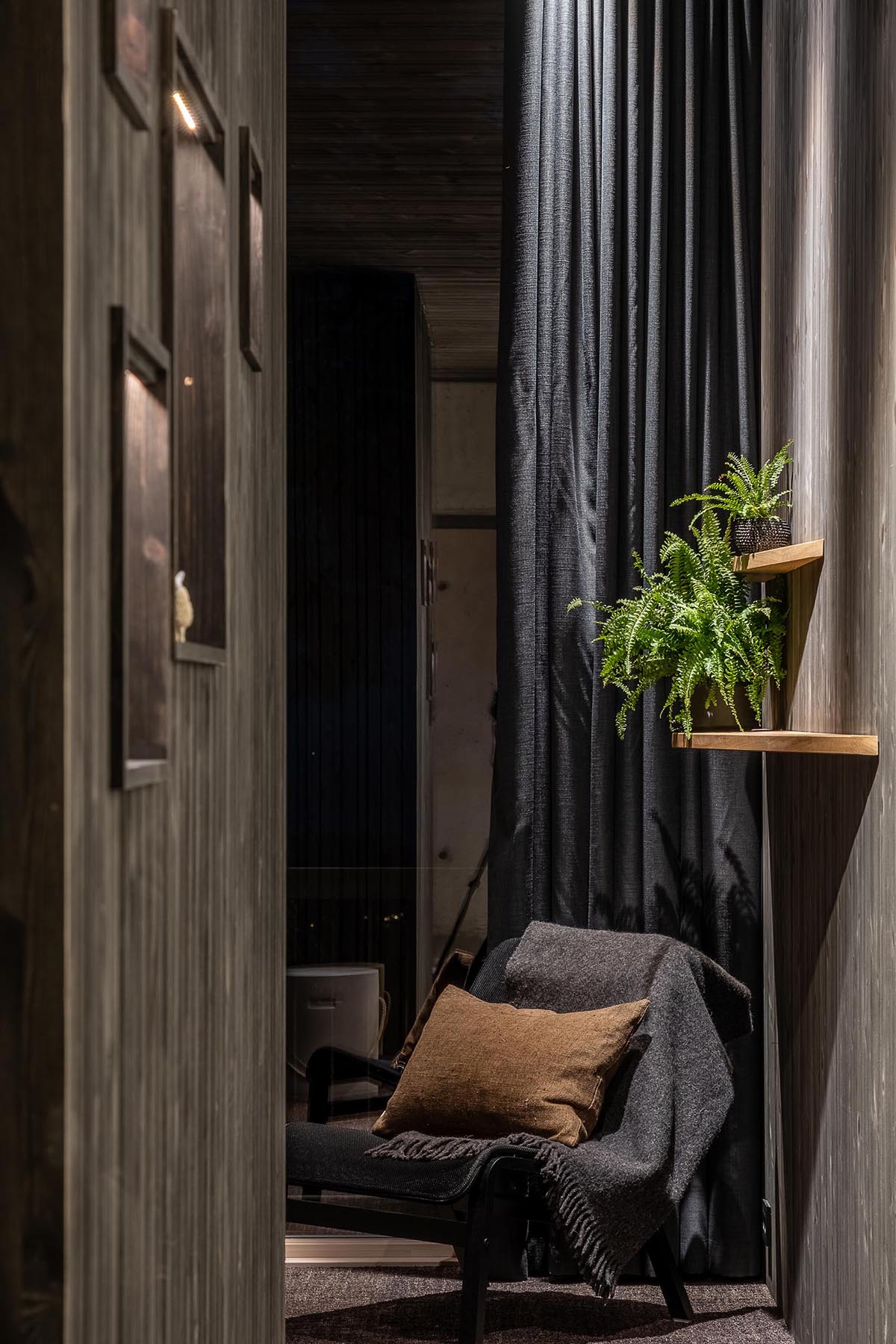 The dark wood used in this room is contrasted by a custom framed bench, while a wall of windows includes doors that lead out to the balcony.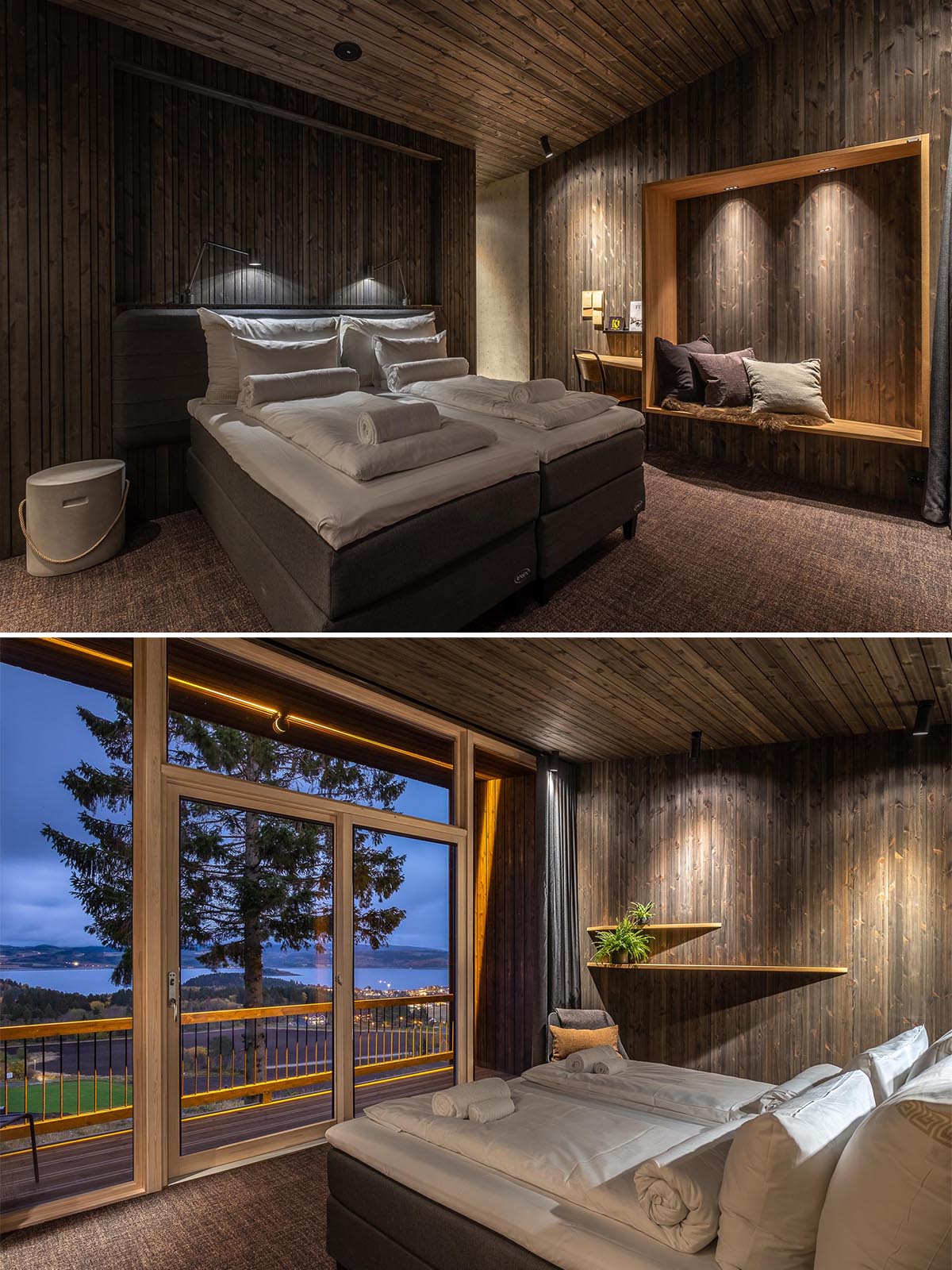 The lighter hotel rooms also have the same built-in bench and wall of windows.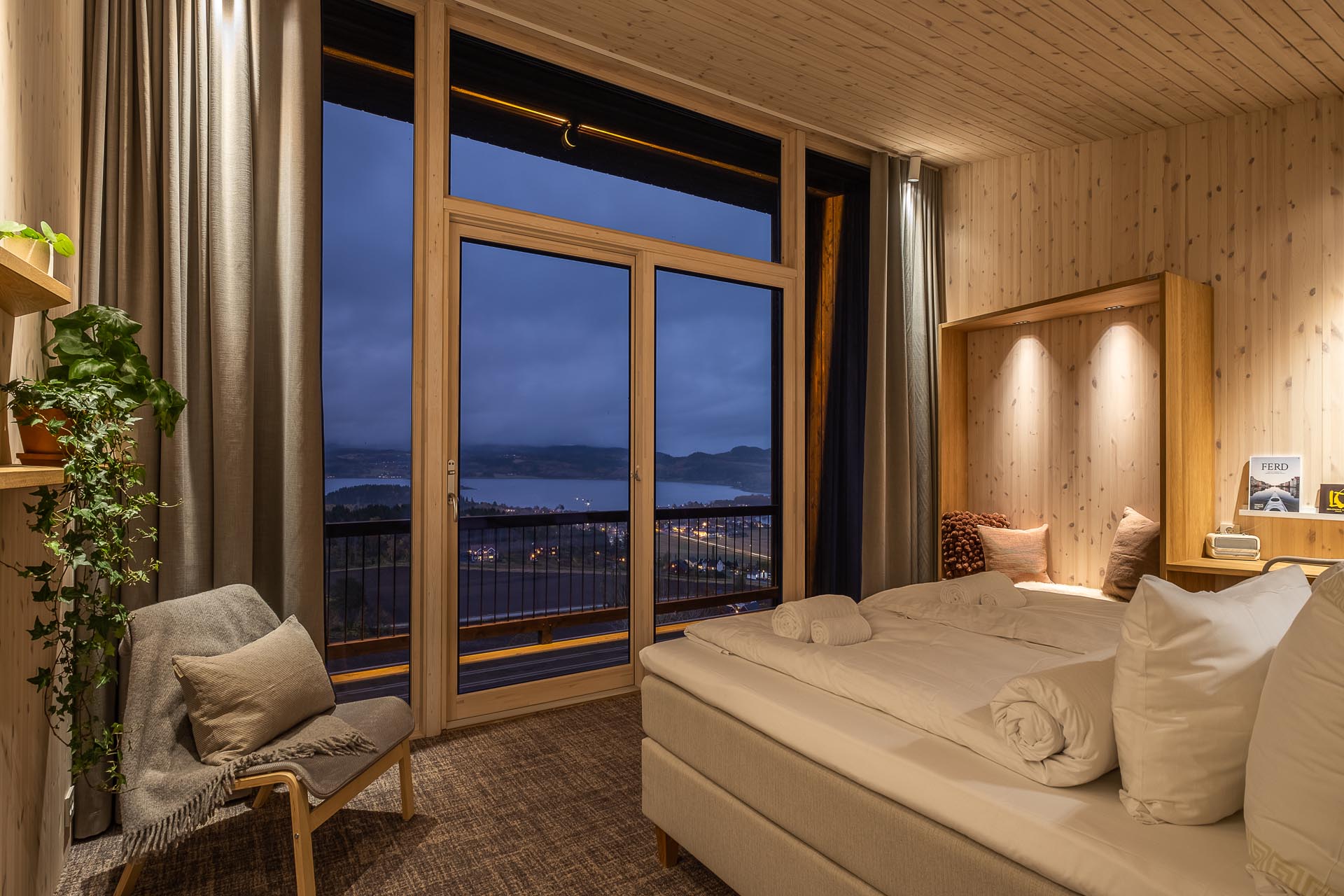 The covered balconies provide a small outdoor space with water views.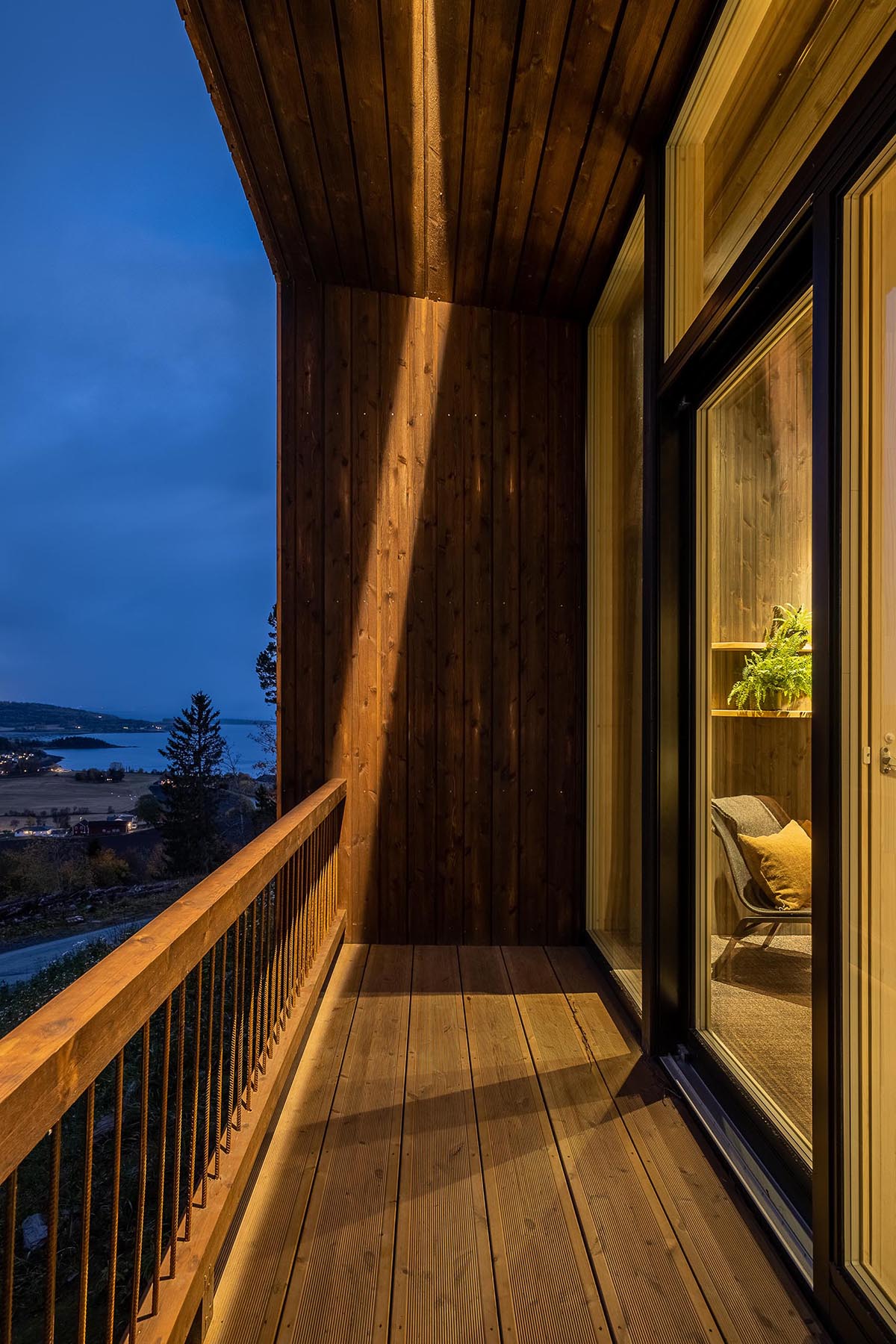 In the bathrooms, large-format black tiles and lighting have been used to create a dramatic appearance.