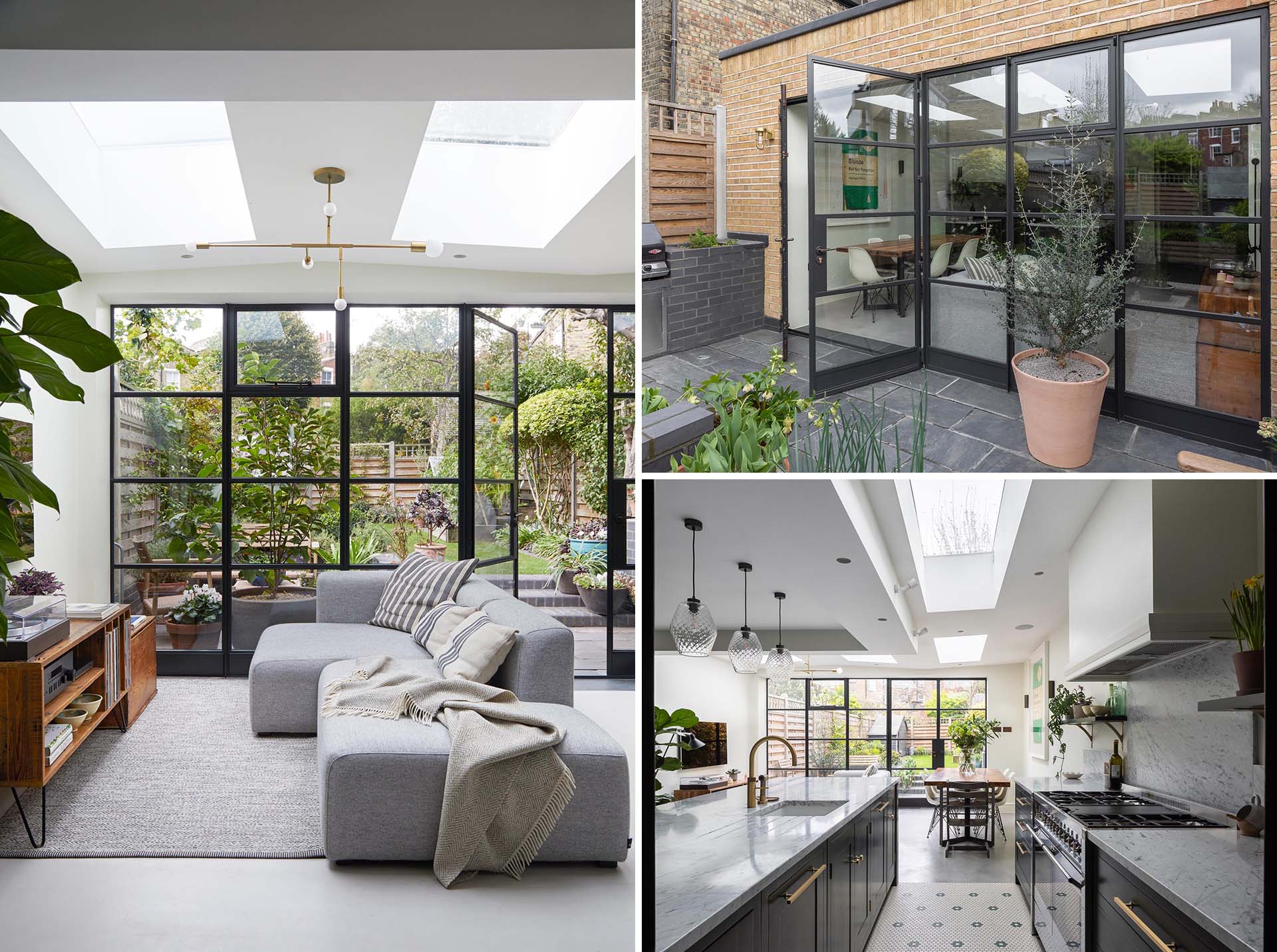 Cairn Architects has designed a contemporary brick extension and an interior refurbishment for a North London terraced house.
The aim of the extension was to create an open plan living space that could be used by a family as a social gathering area.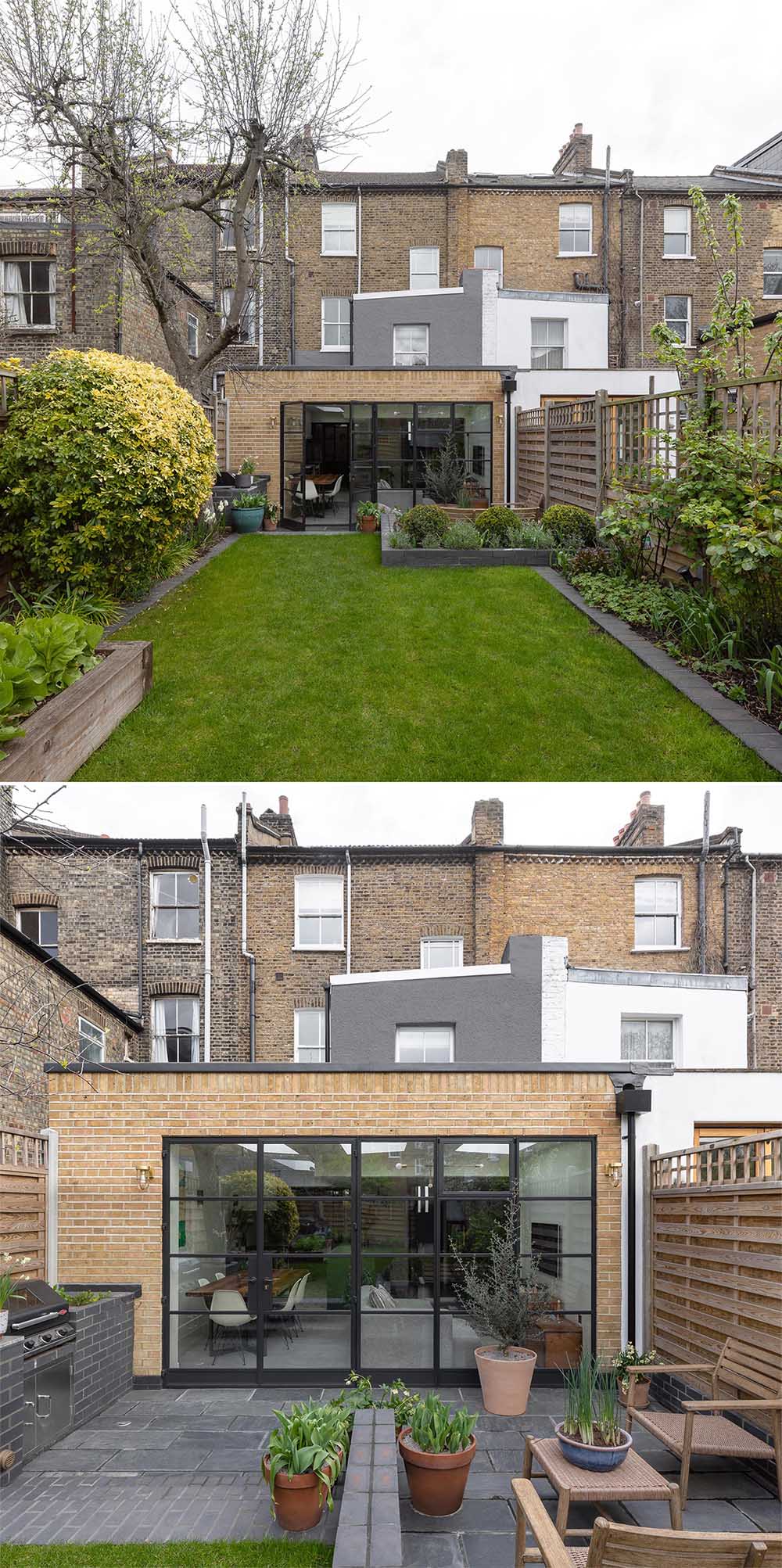 A glass wall with black frames connects the extension to a patio with a seating area and an outdoor kitchen with a bbq.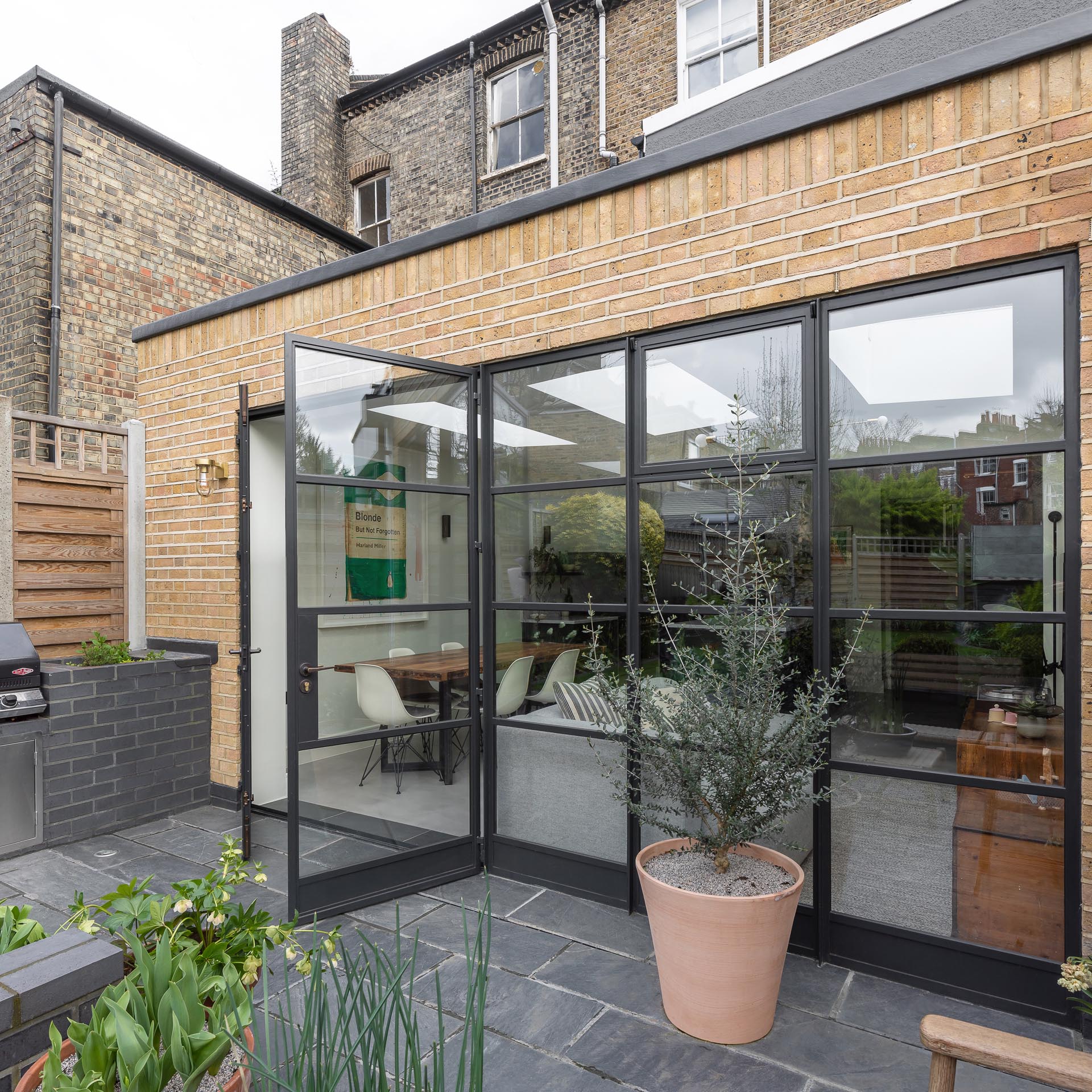 Stepping inside, it's easy to see that multiple skylights as well as the glass wall, add an abundance of natural light to the addition.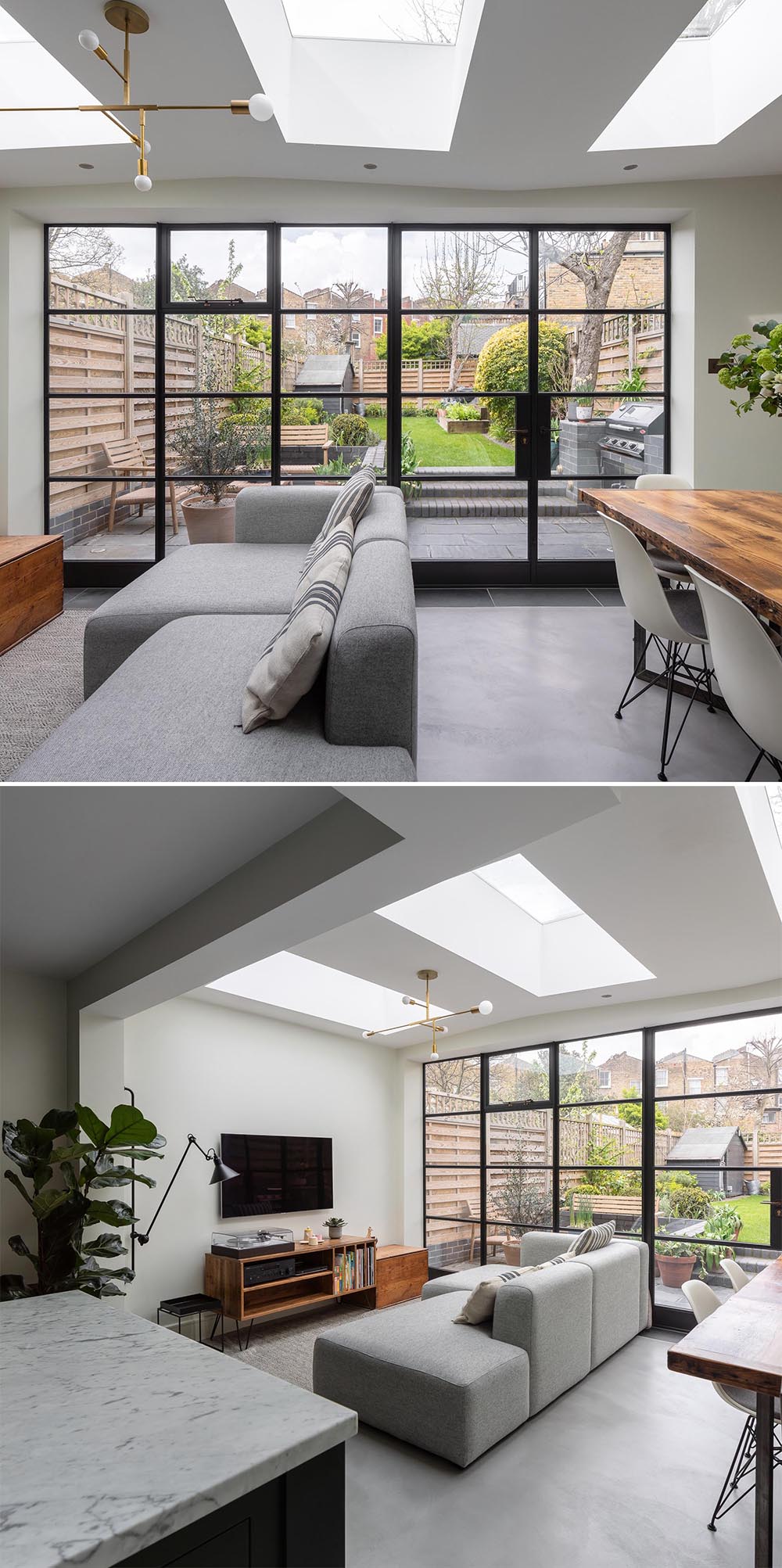 The skylights highlight the living room, dining room, and kitchen, which are completed with contemporary furnishings, while micro-cement has been used for the flooring.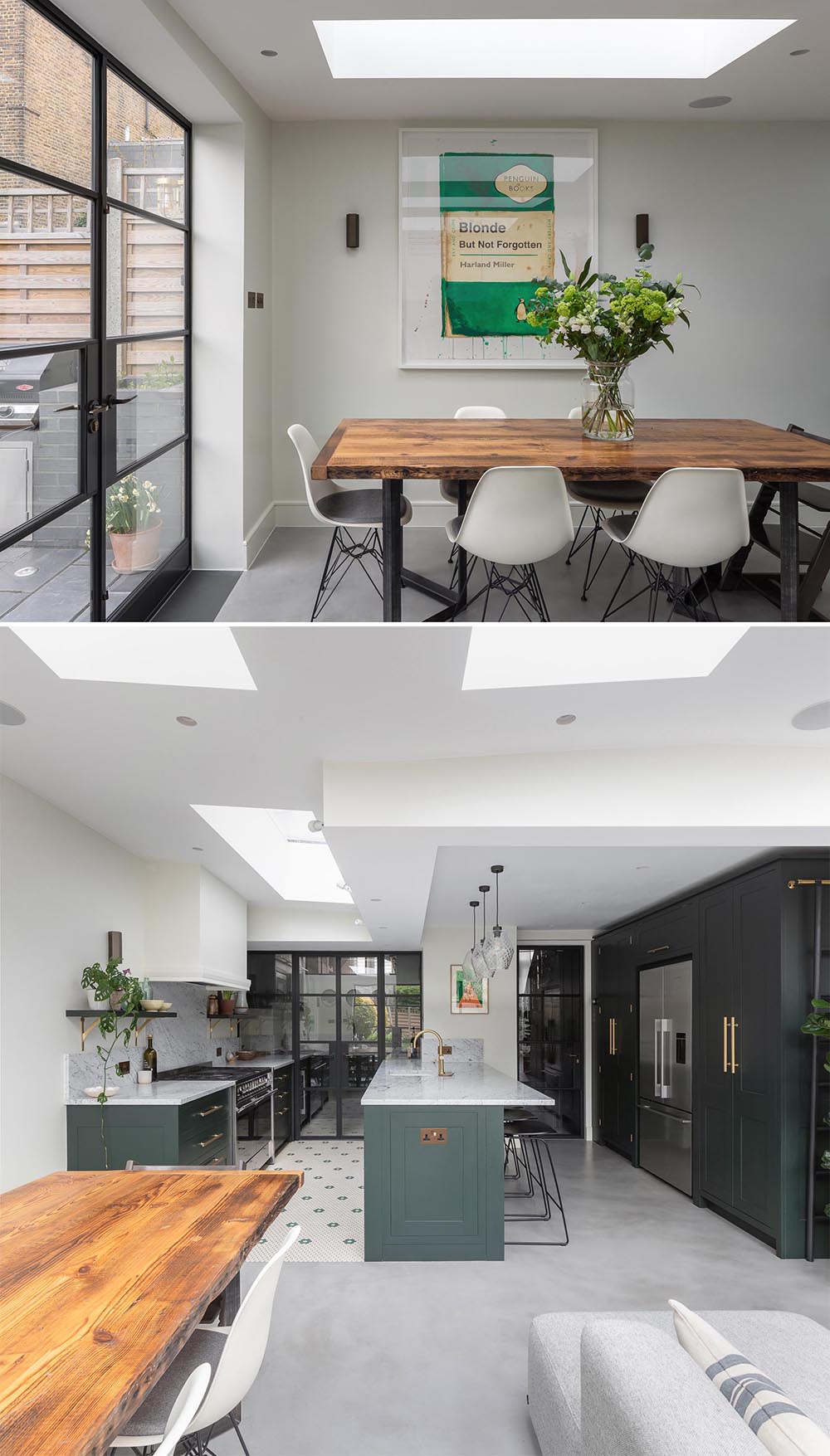 Adjacent to the open plan living room and dining room is the kitchen. Dark cabinets have been paired with gray marble countertops and brass fixtures.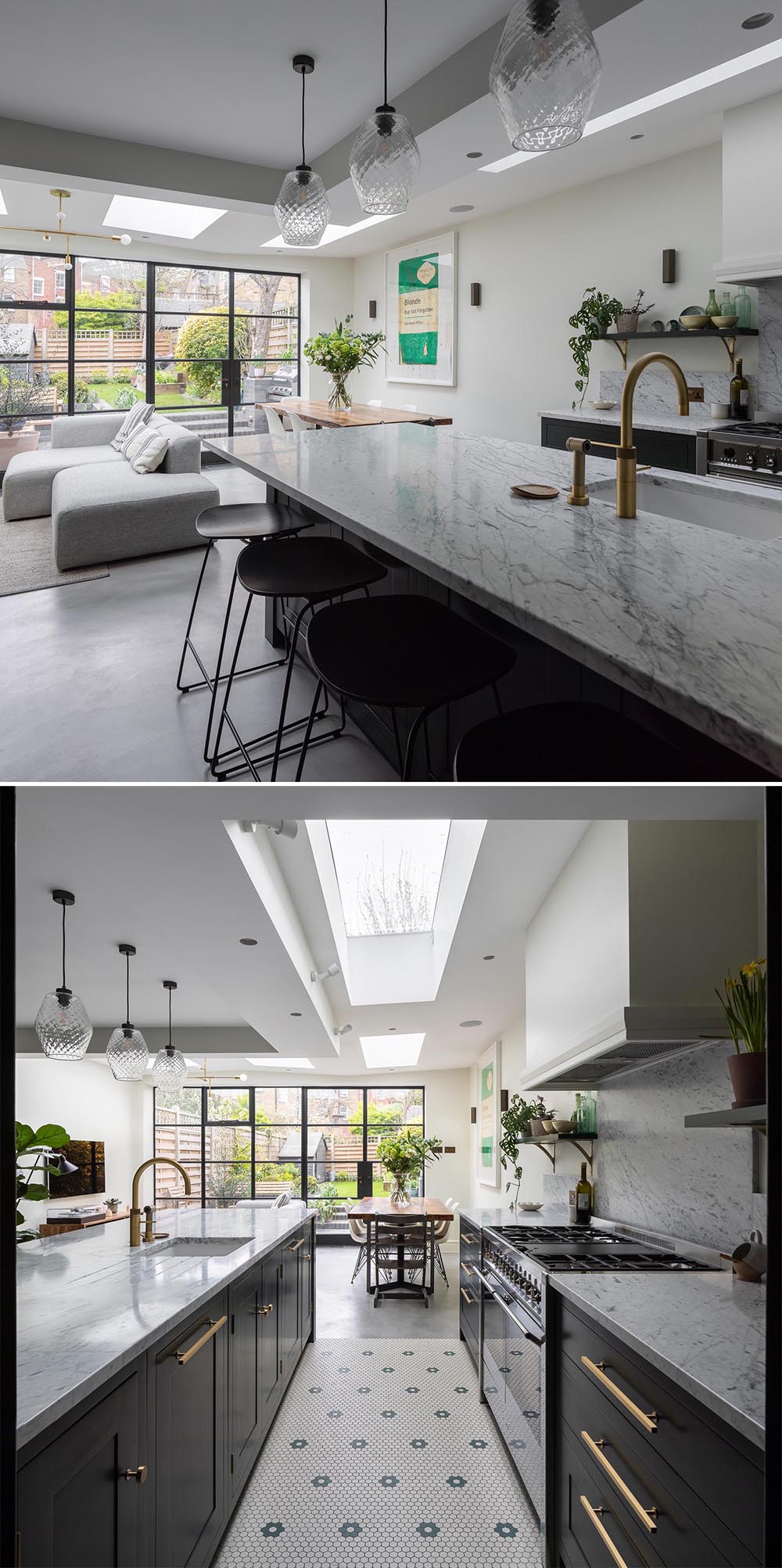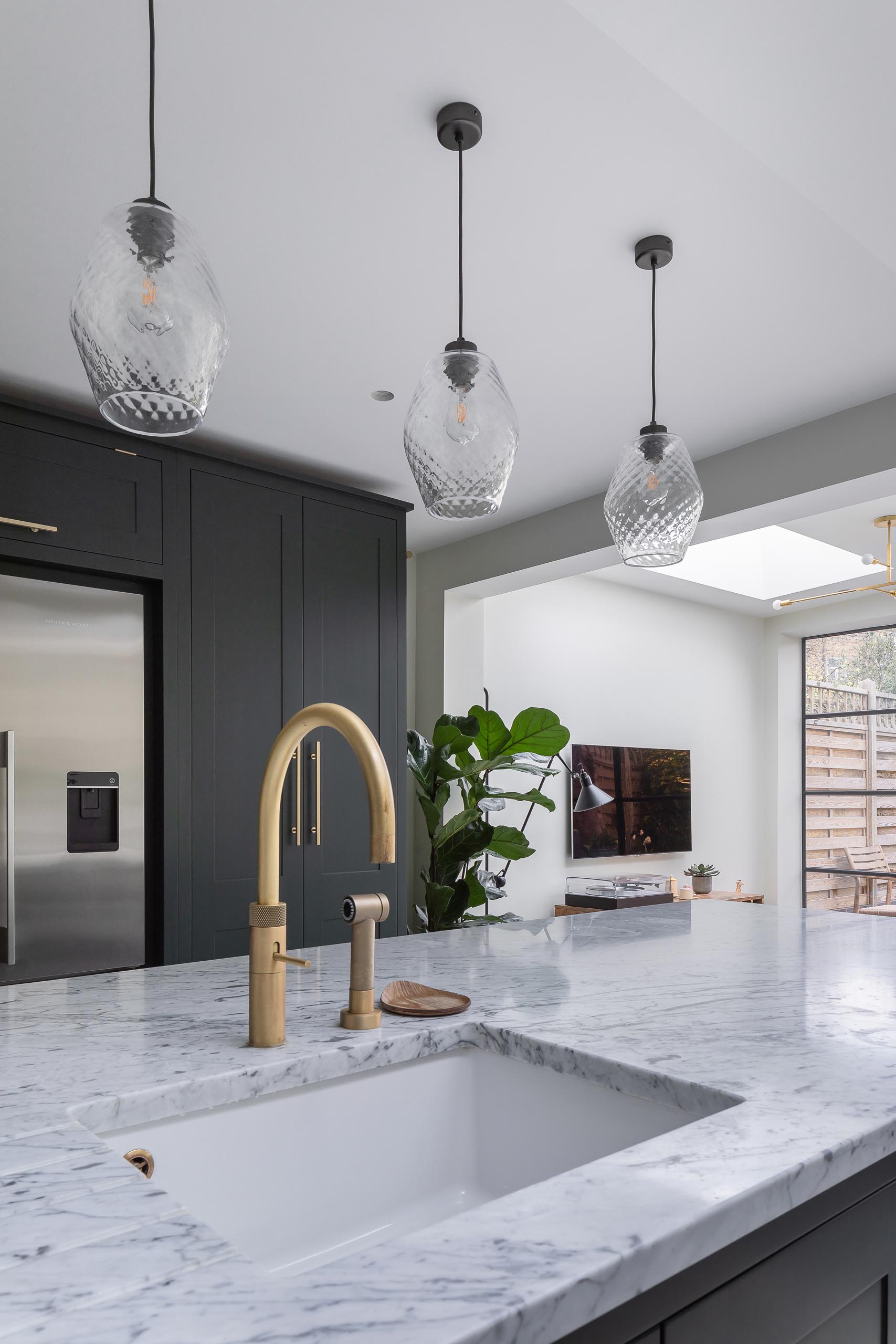 A matching walk-in pantry is tucked away behind a glass wall at the end of the kitchen.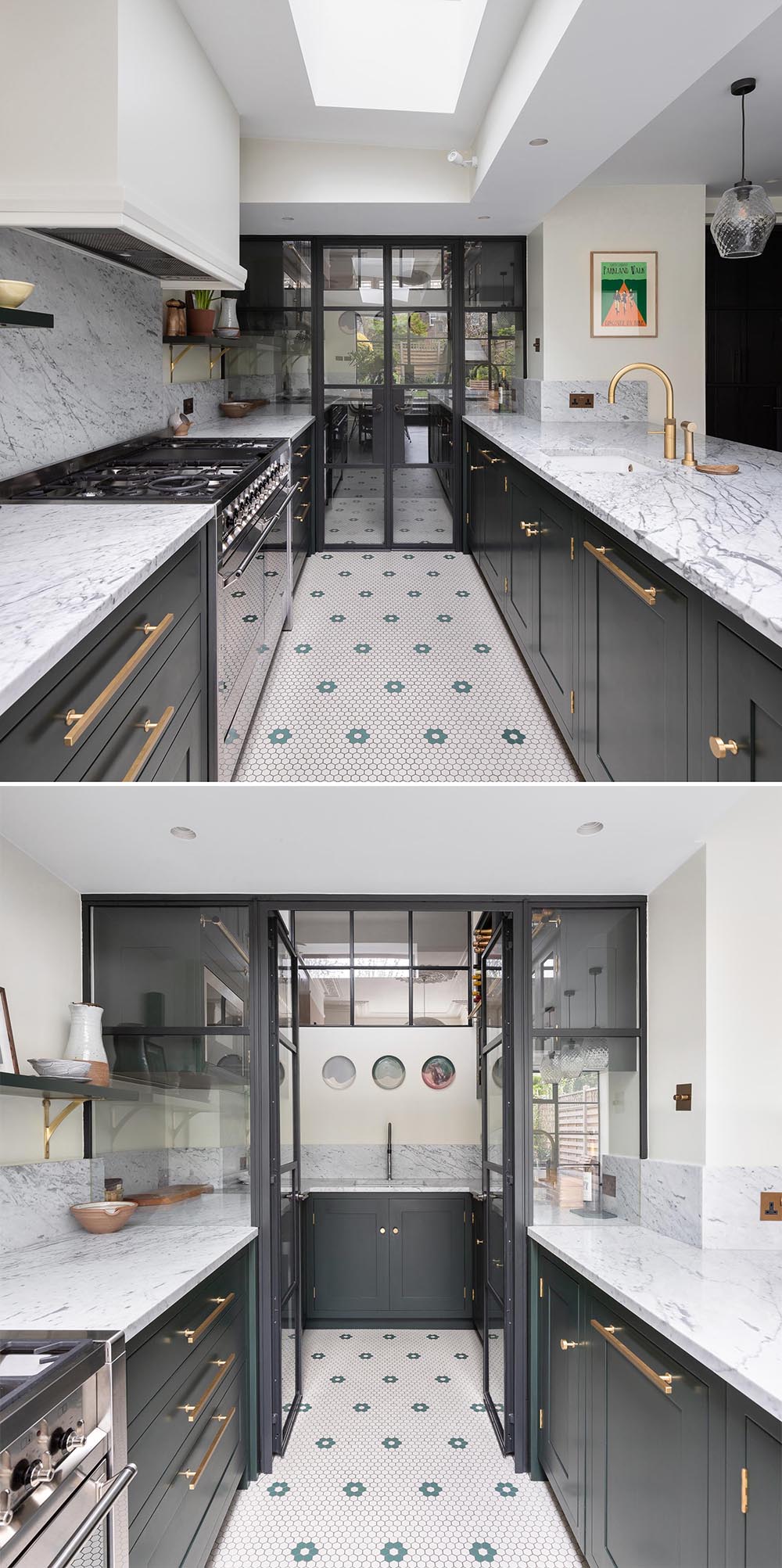 A hallway and staircase connect the original areas of the house. The existing house has been meticulously restored with long-lasting natural materials.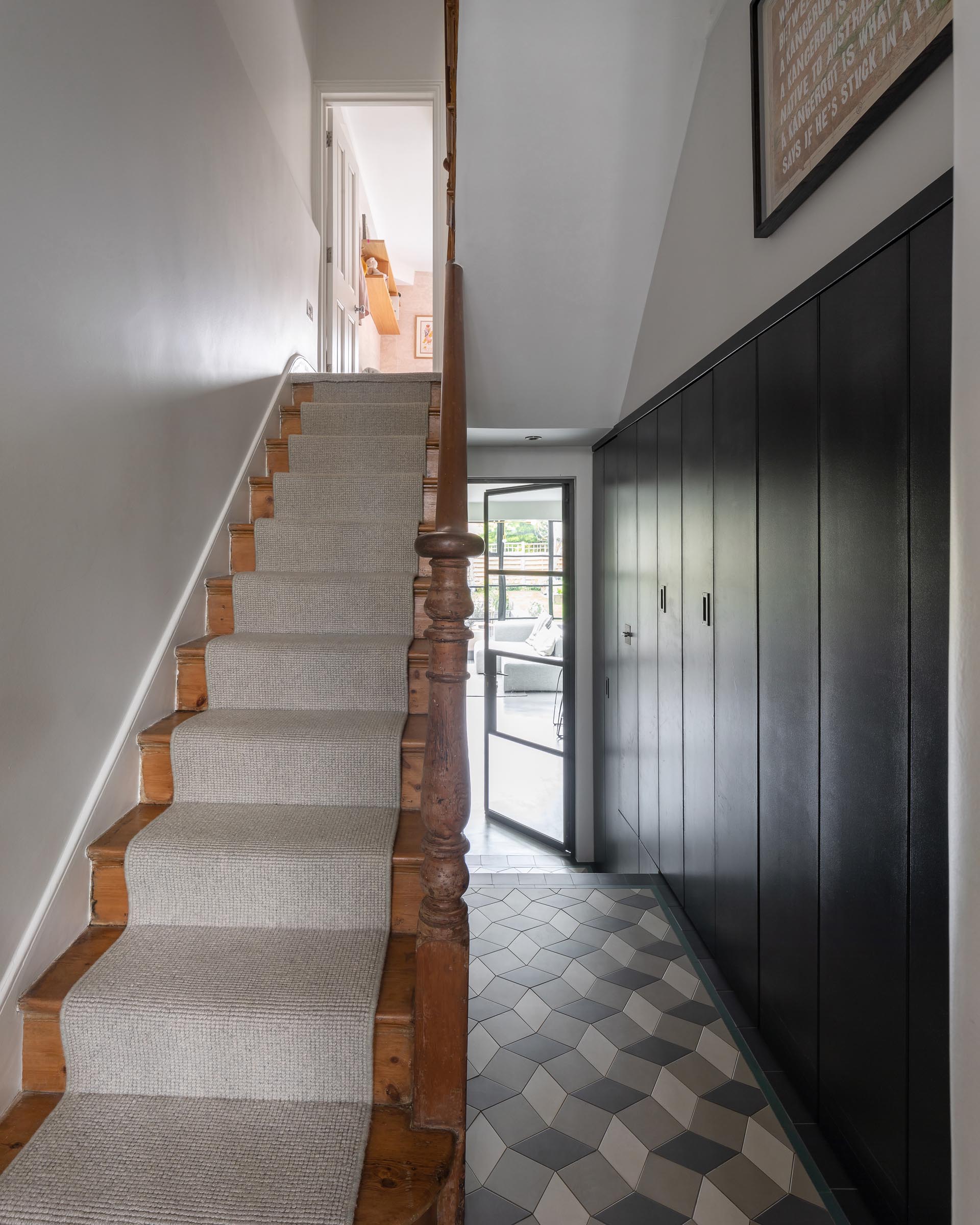 There's a secondary living room with a fireplace, that also acts as a home office. Windows above the home office add light to the pantry below.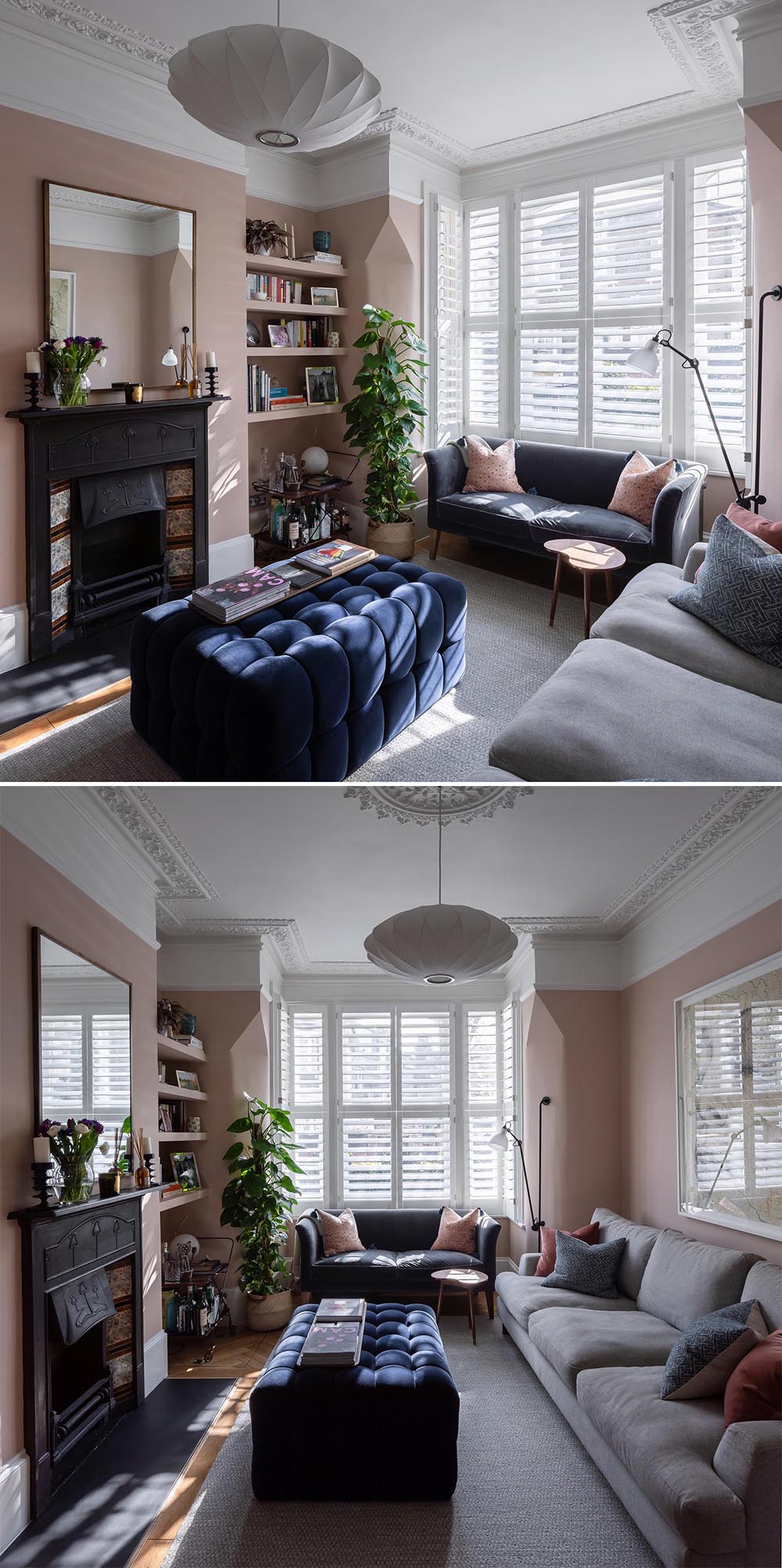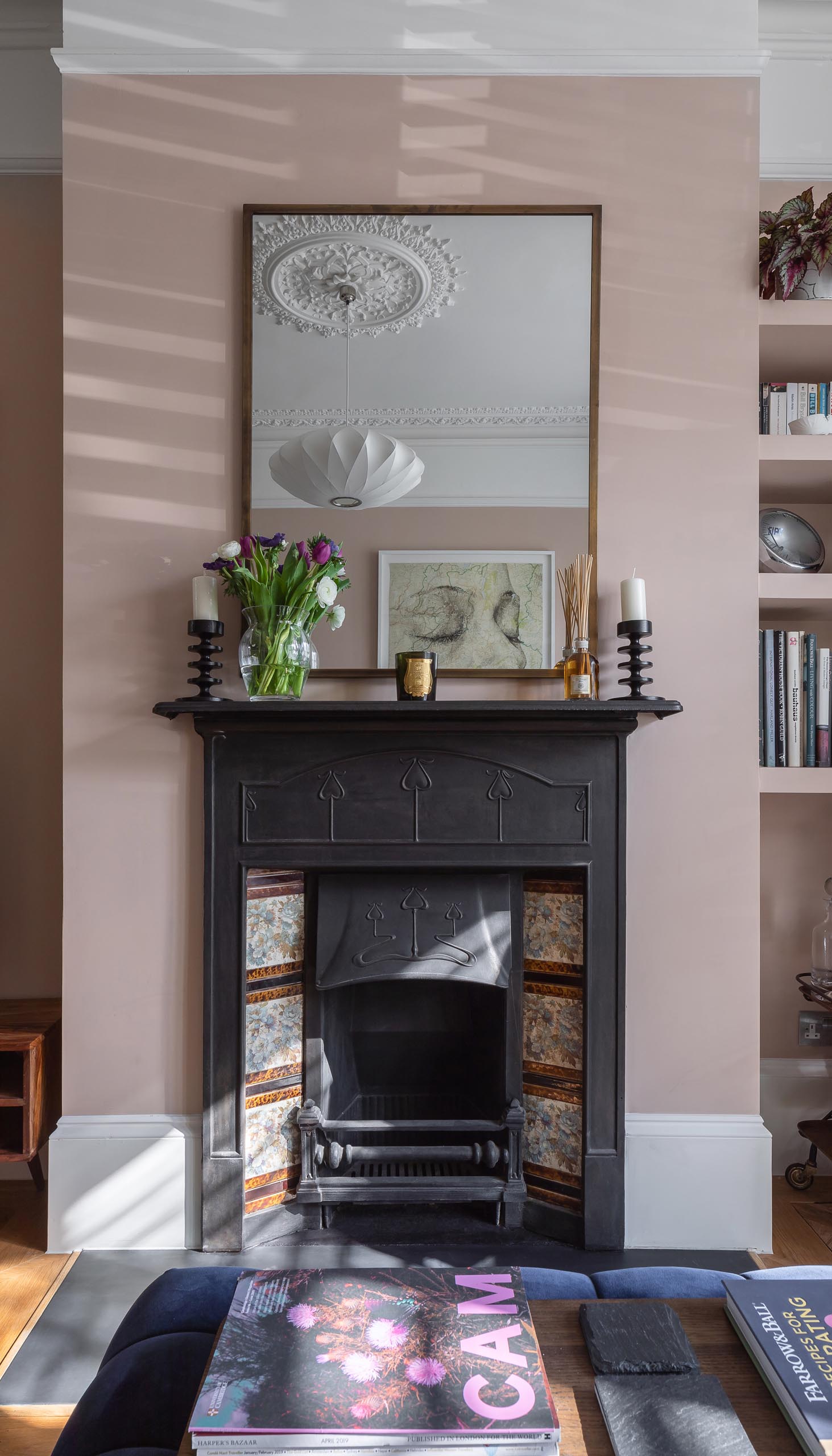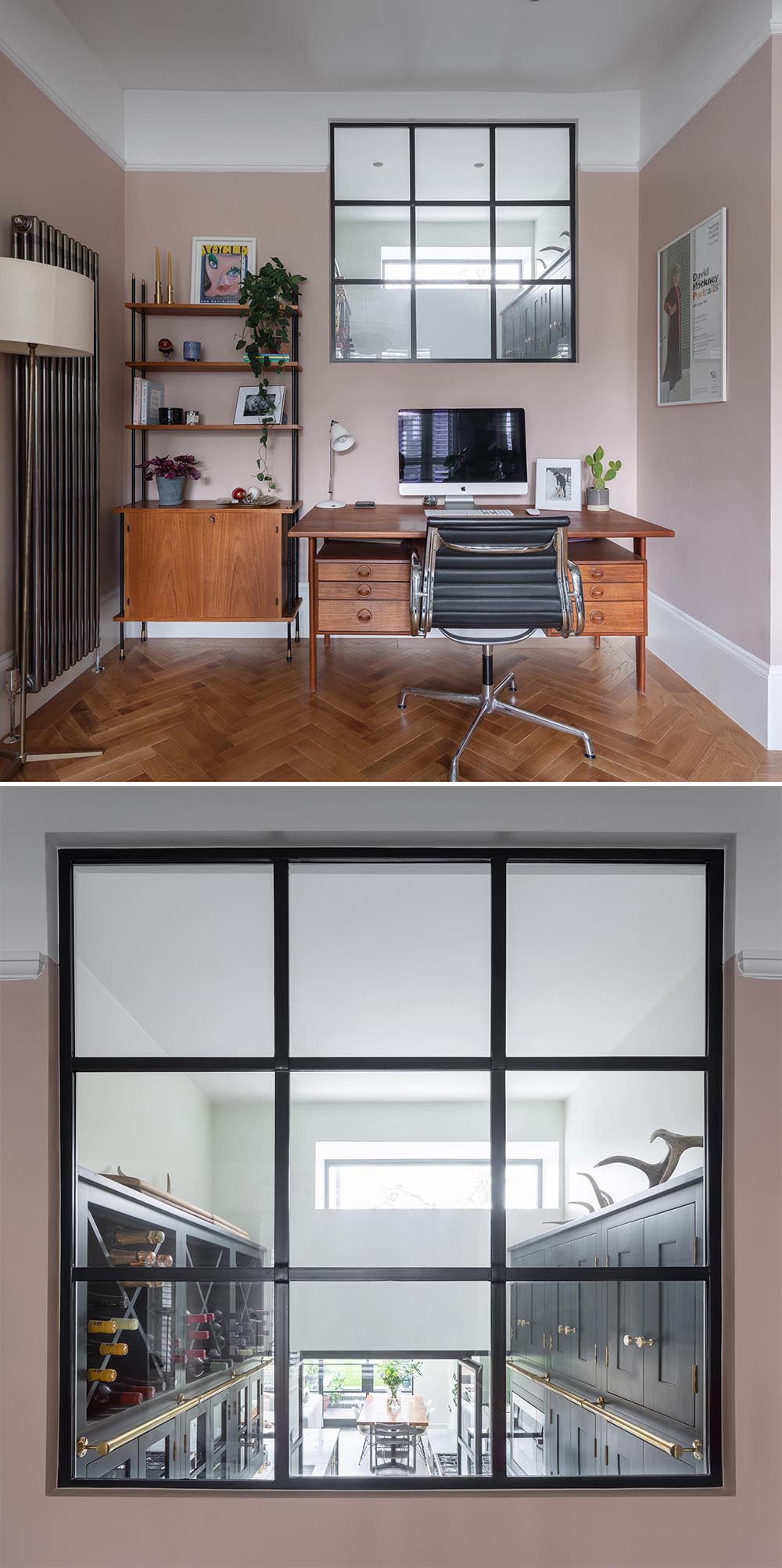 In the updated bedroom, gray walls are accented by white trim and window shutters.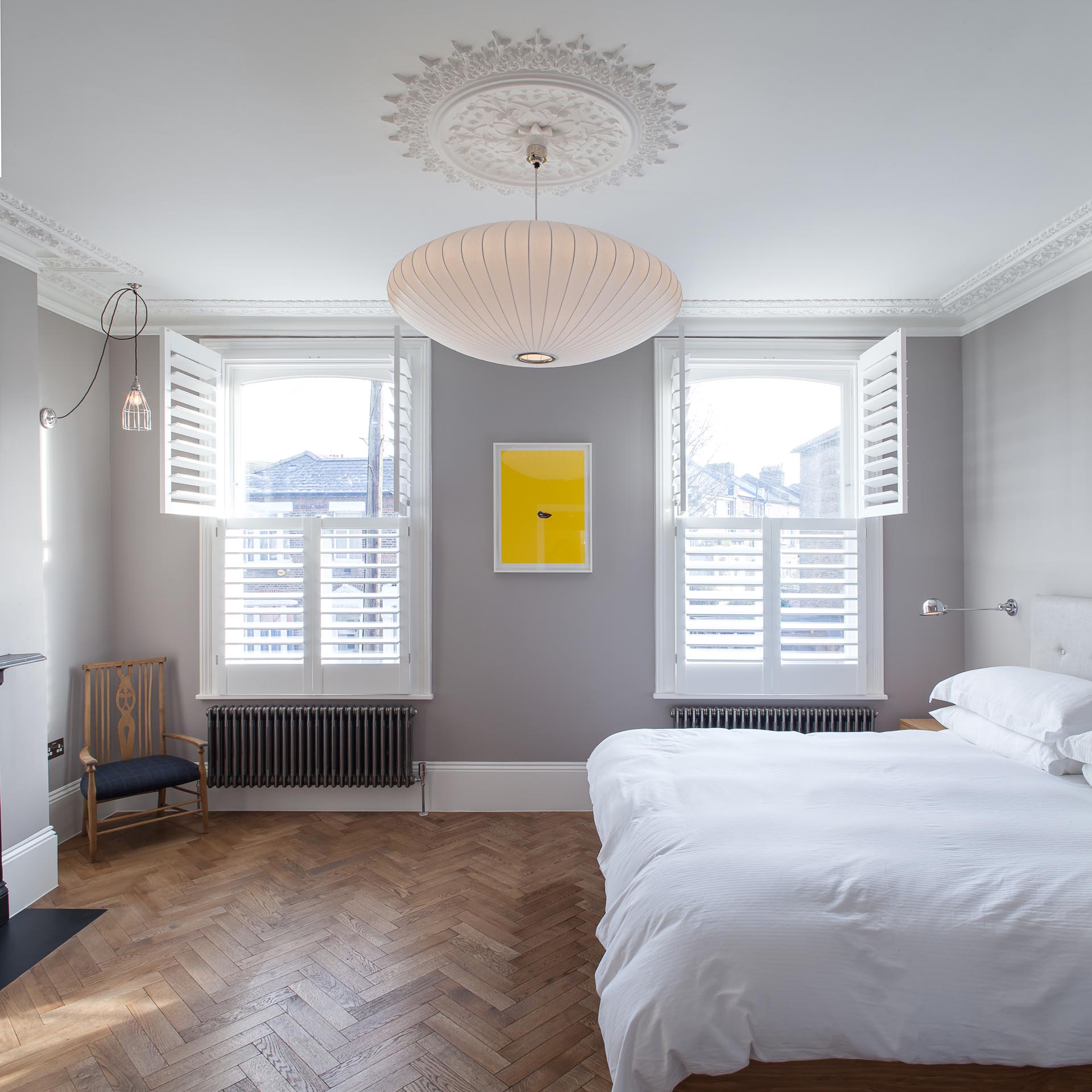 In a bathroom, gray stone tiles have been used on the floor and walls, while in the shower, there's a trio of built-in shower niches.