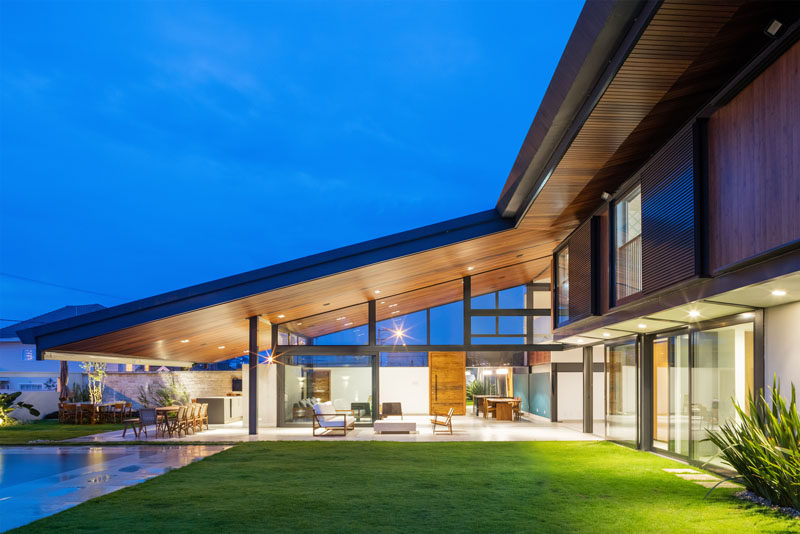 Obra Arquitetos have designed a new modern house in Sao Paulo, Brazil, that has a large sloping roof that integrates the interior living spaces with the outdoor spaces.
At the front of the house, a path leads from the street up to the front door, passing between the plants.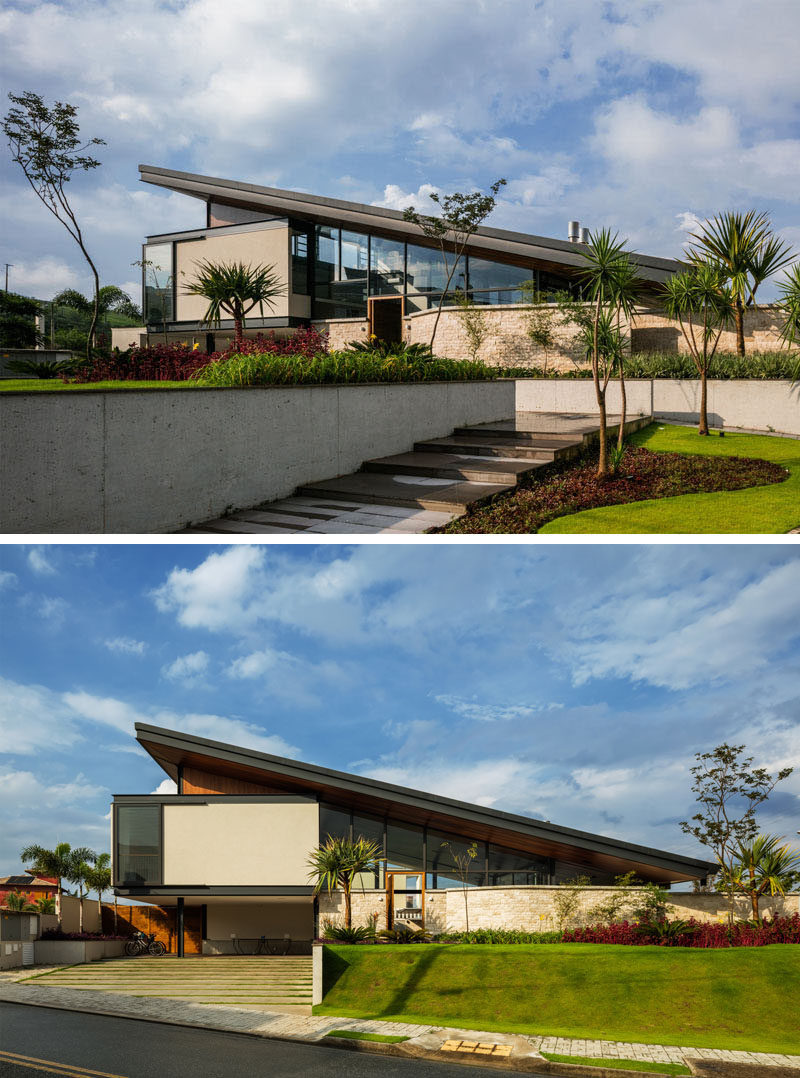 ---
A pivoting wood front door welcomes visitors to the home, and once inside, there's a pop of blue in the dining area that contrasts the large wood ceiling and concrete floor.
---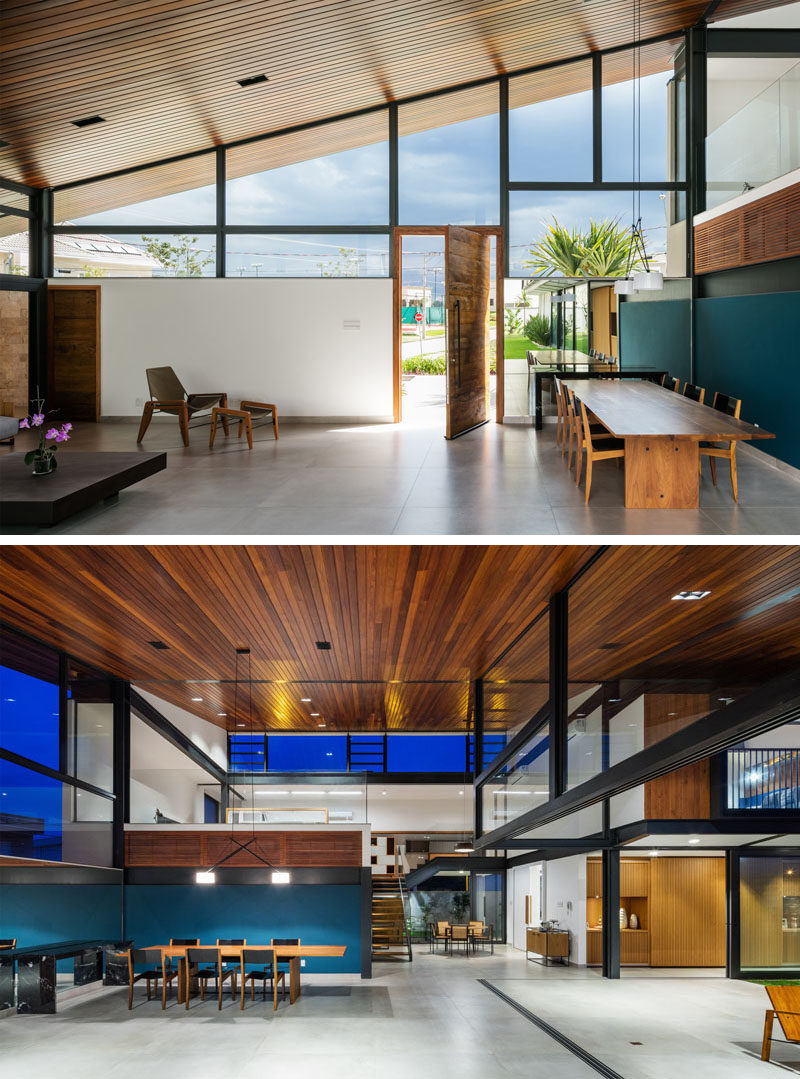 ---
Next to the dining table is the living room, that opens up to the covered outdoor lounge and alfresco dining area. The sloped ceiling runs from the interior of the home to the exterior, with angled windows following the line.
---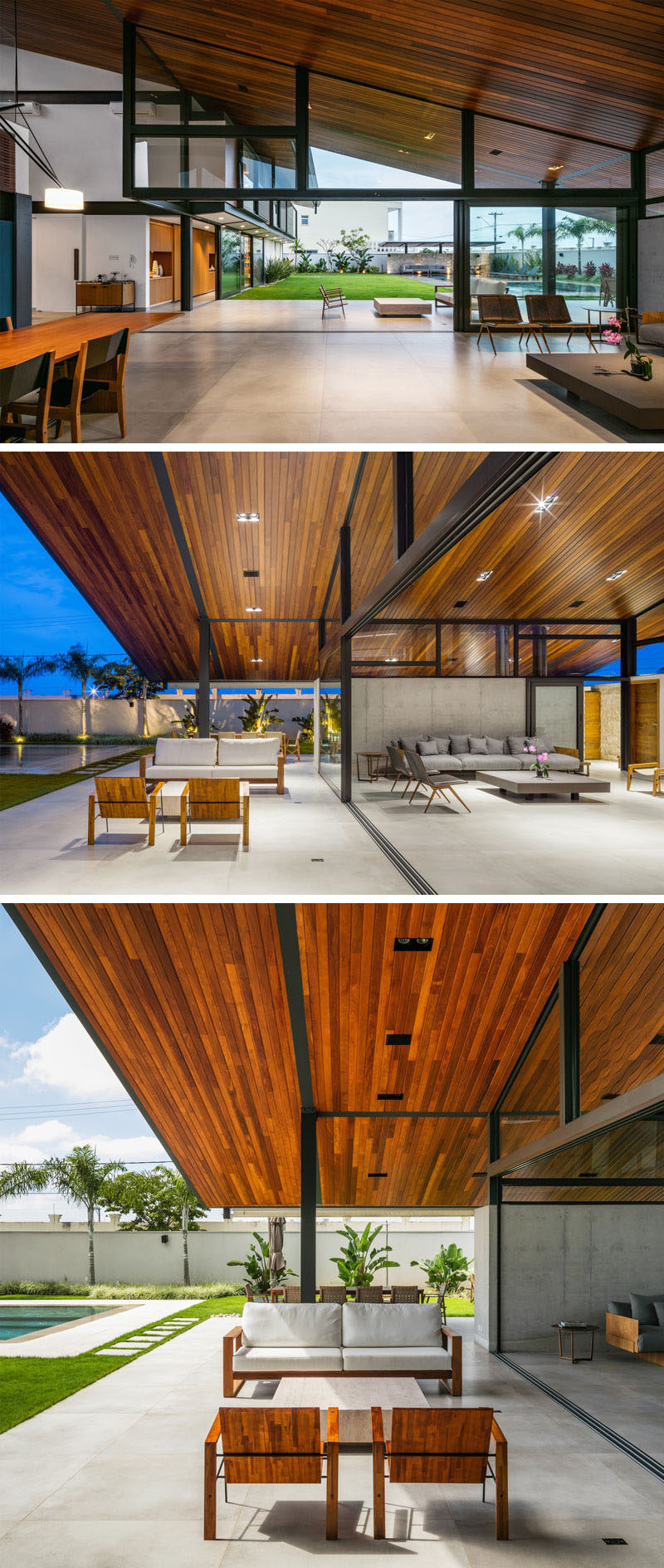 ---
The house opens up to a grassy lawn with a swimming pool, while plants line the surrounding fence. There's also a cabana with outdoor lounge at the end of the pool.
---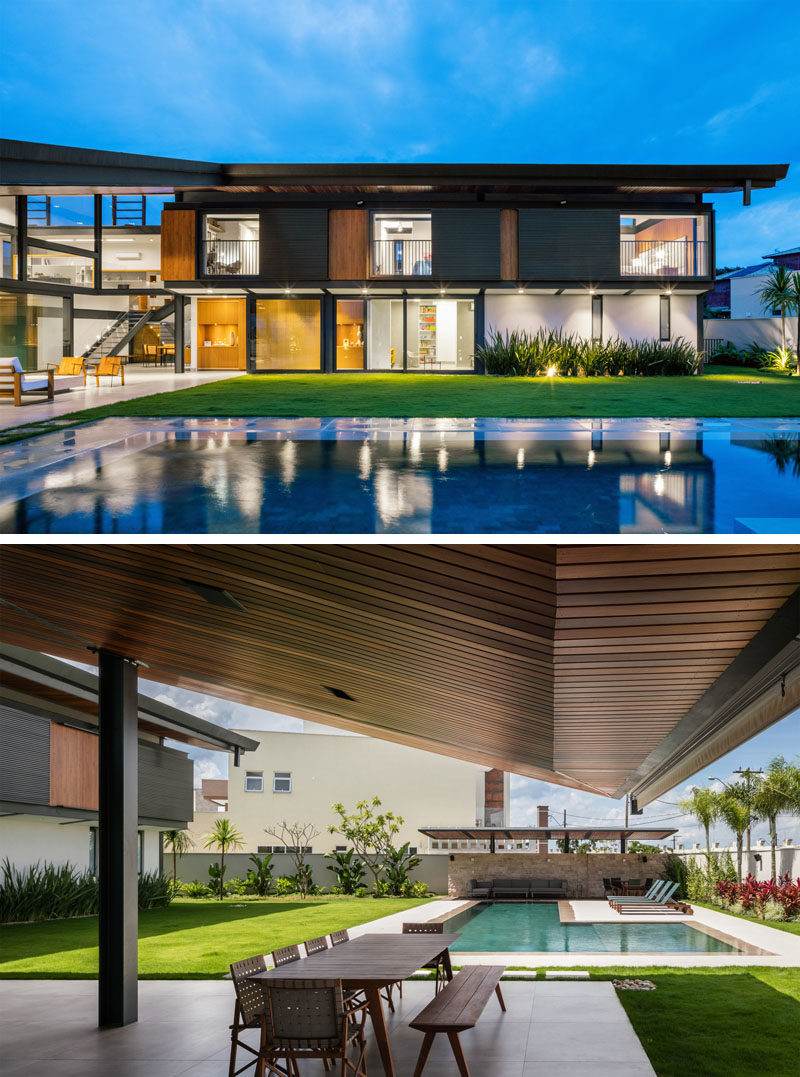 ---
Back inside, and there's an small round table that sits beside the metal and wood stairs that lead to the second floor of the home. A glass handrail almost blends into the background.
---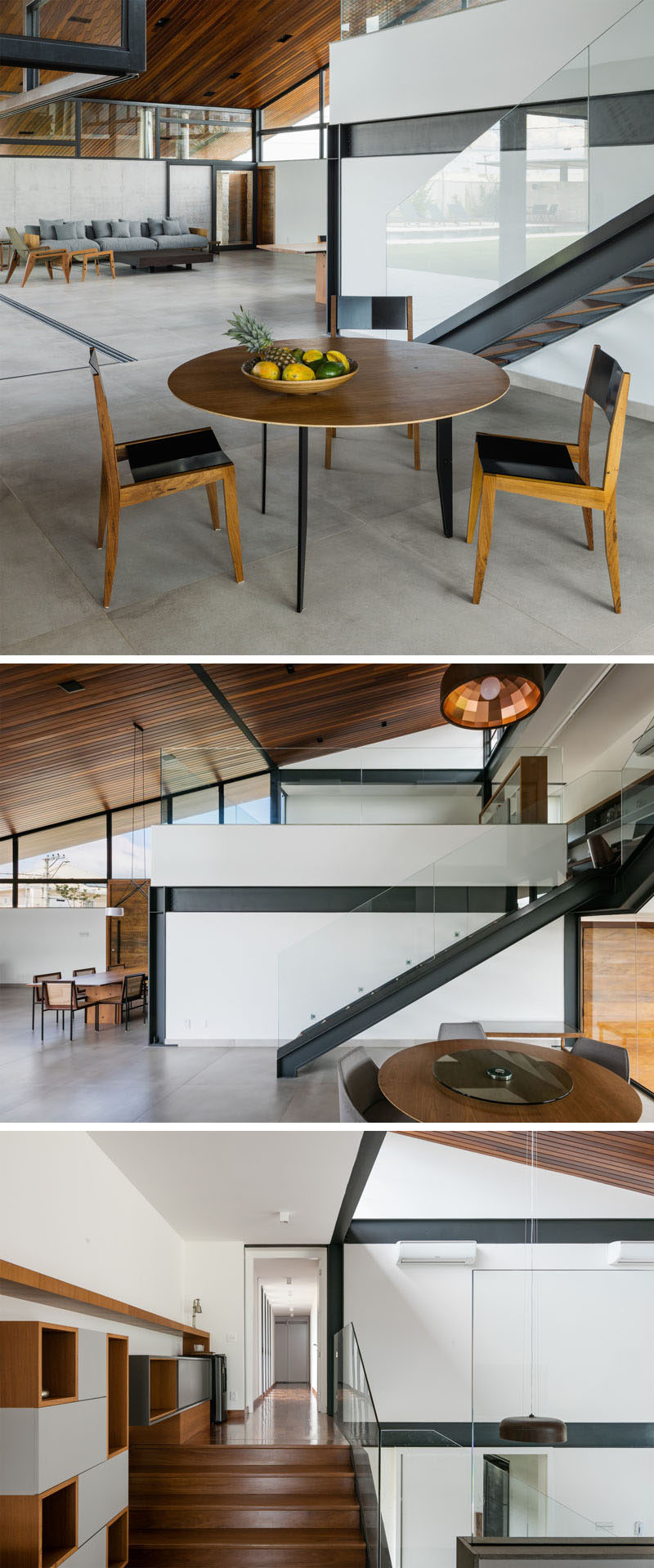 ---
At the top of the stairs is a secondary lounge area, that has glass partitions to allow users to see the full wood ceiling and the spaces below.
---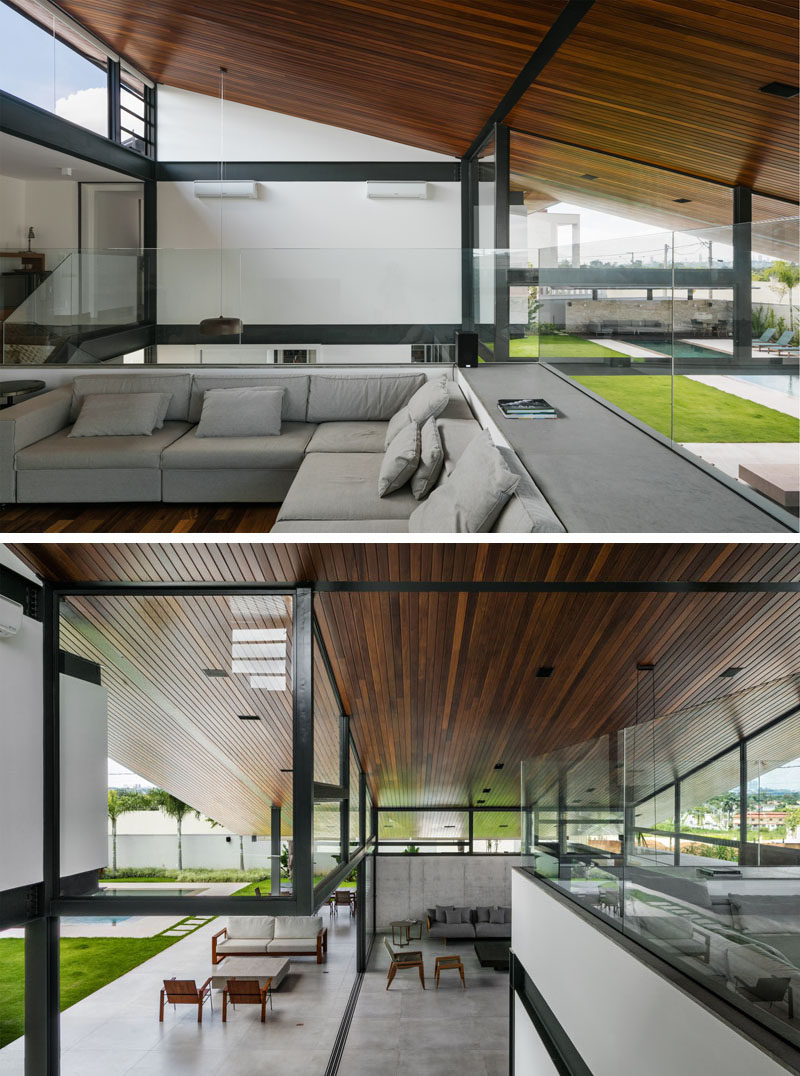 ---
In one of the bedrooms, sliding doors open to reveal a small balcony that overlooks the backyard and swimming pool below.
---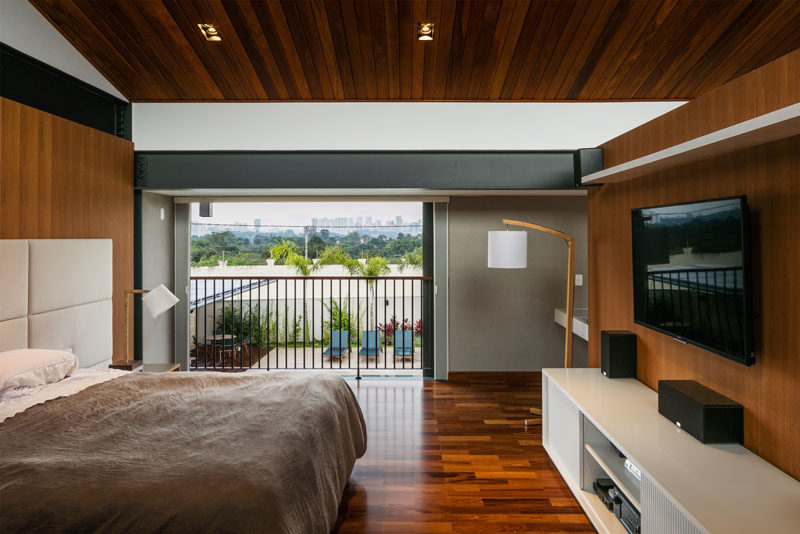 ---
Here's a look at the exterior fences featured at the back and side of the property.
---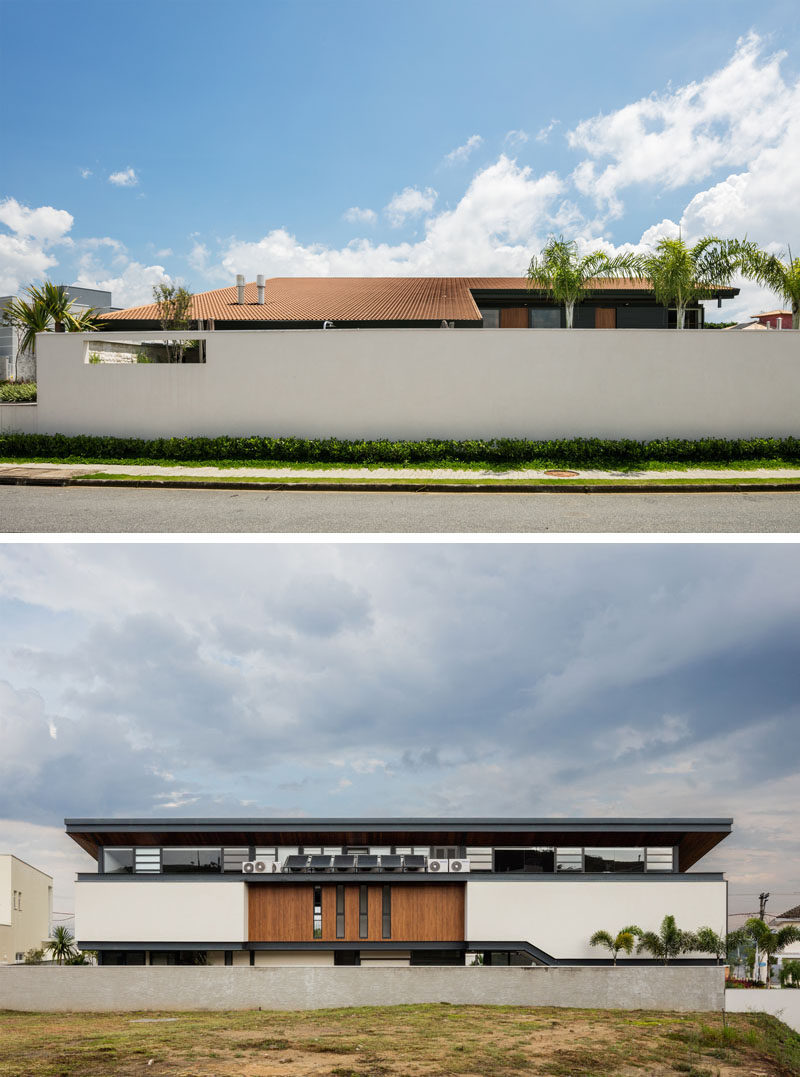 Photography by Nelson Kon | Architects: Obra Arquitetos | Lead Architects: João Paulo Daolio, Thiago Natal Duarte
---