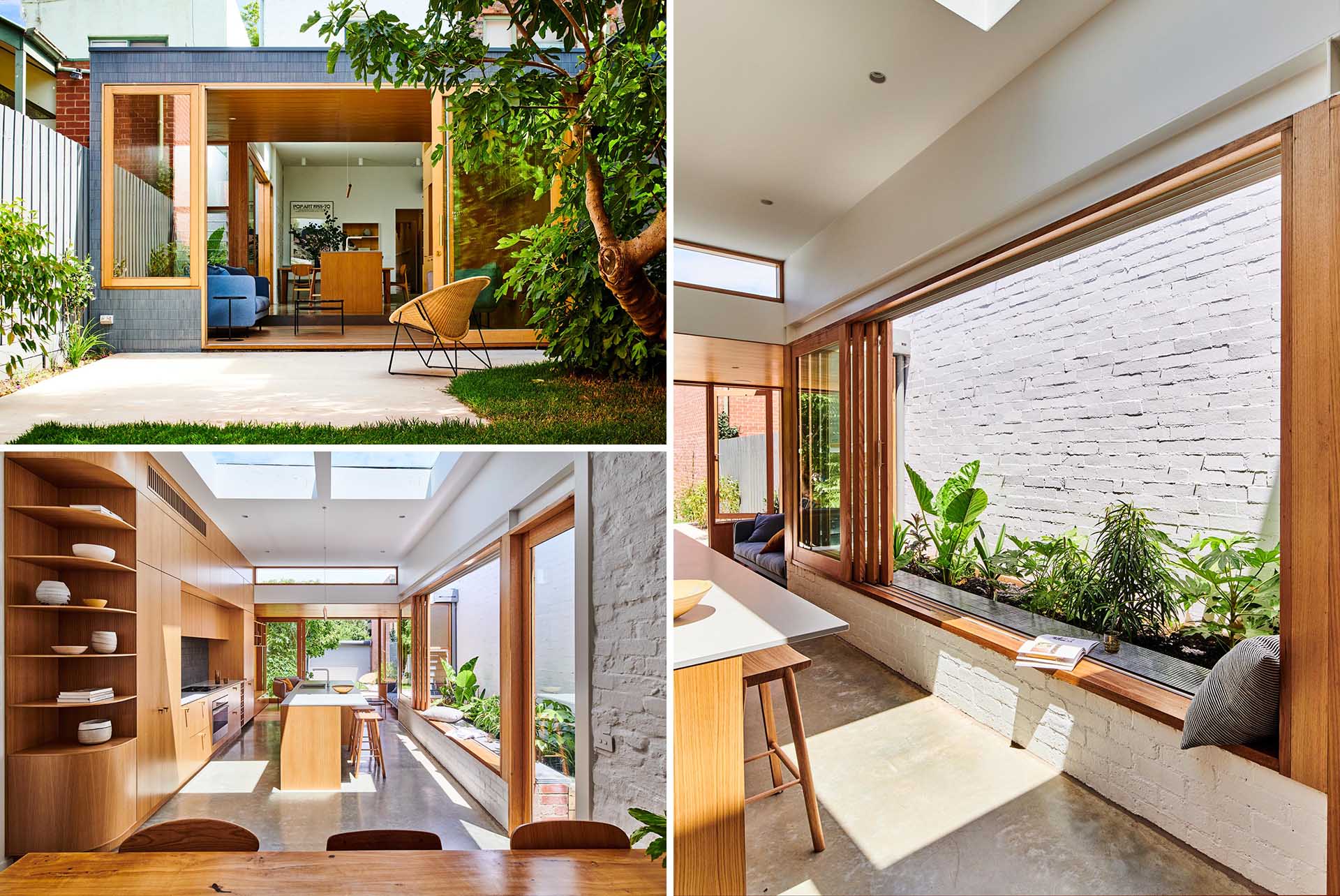 Dan Gayfer Design has completed a new ground floor addition for a home in Melbourne, Australia, that includes a new sitting area, the kitchen, and the dining area.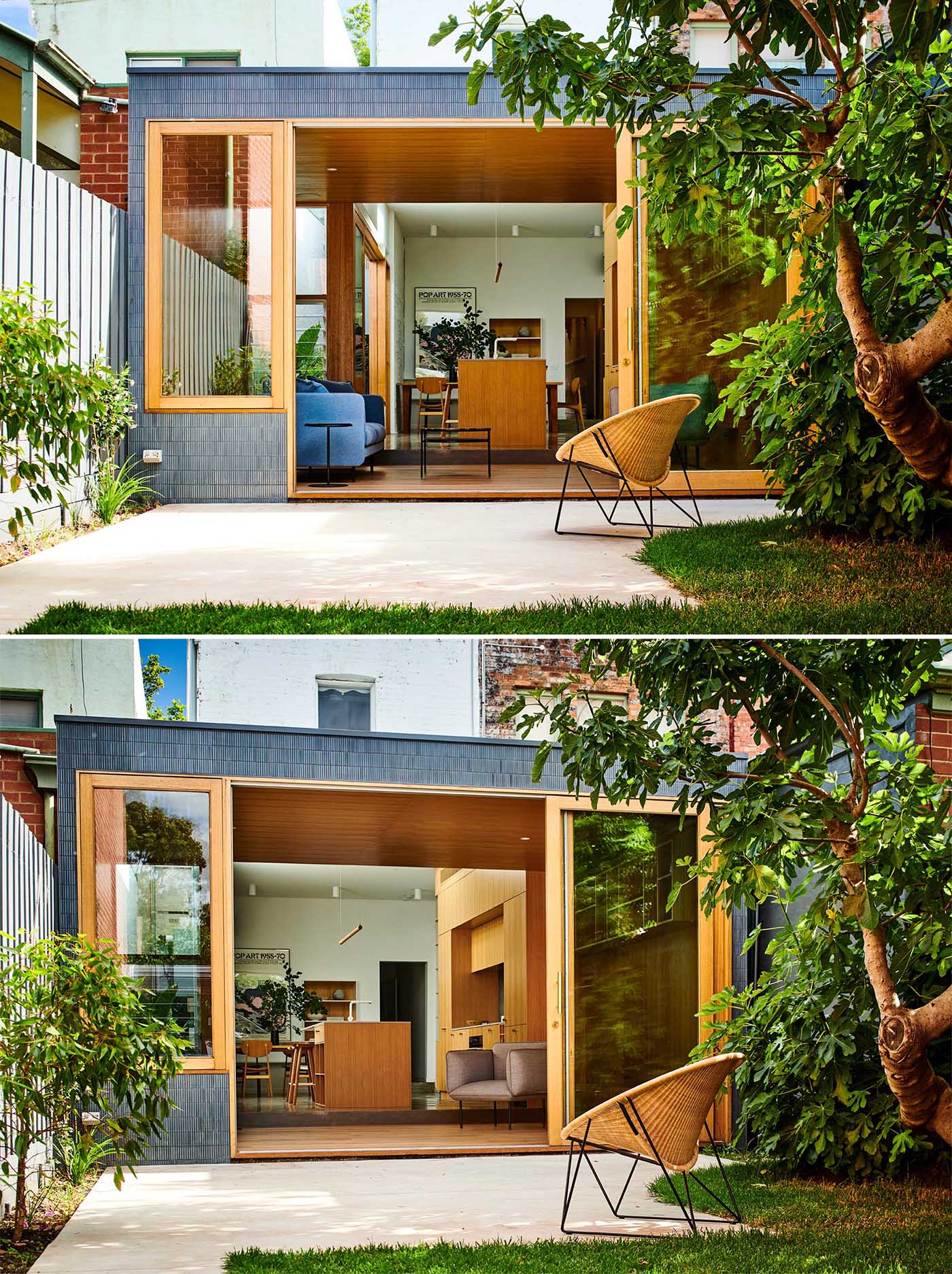 The new kitchen is situated between the sitting area and the dining area, and key to its design is a large window that slides open to a small garden.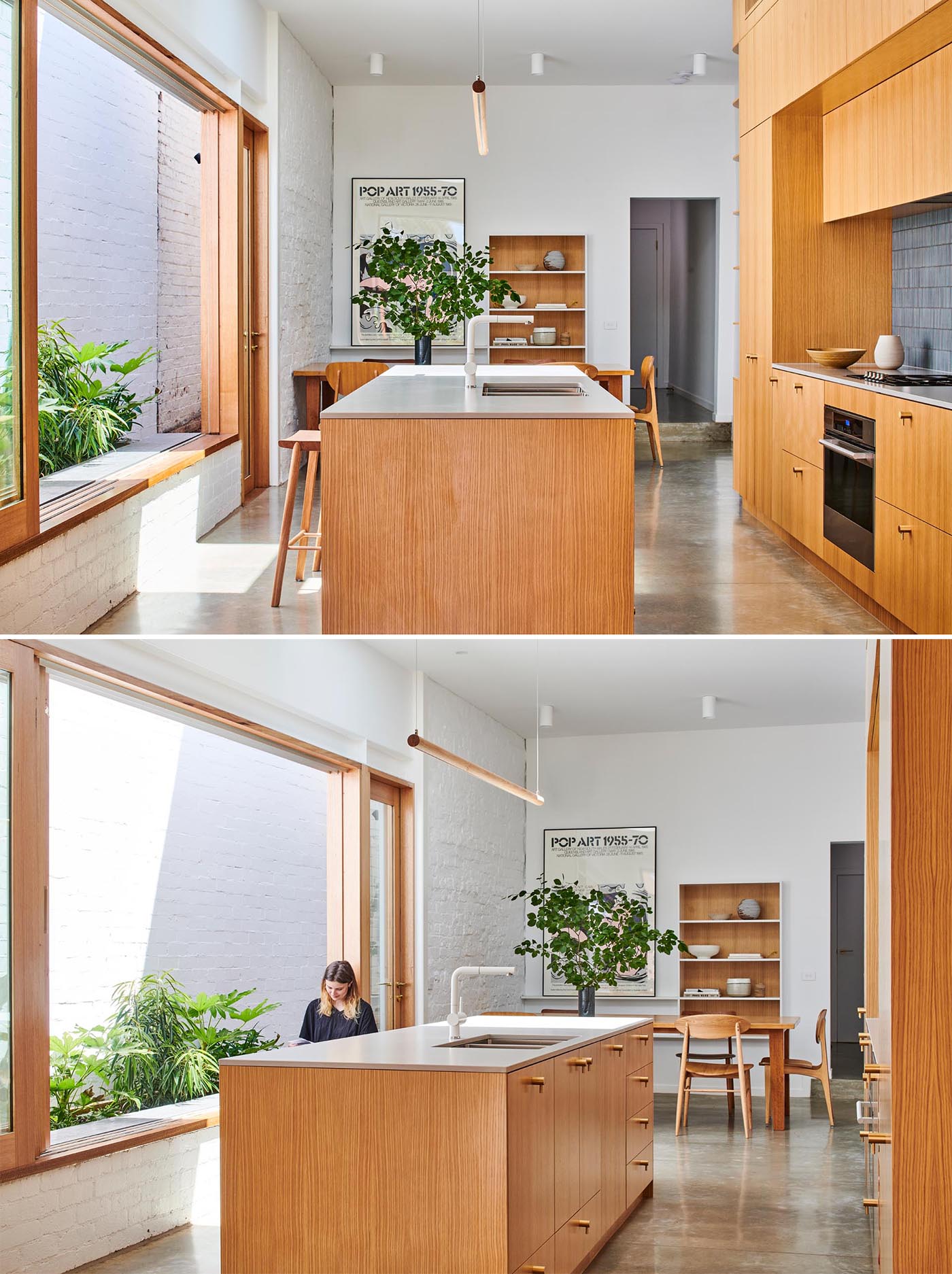 The window frame also doubles as a window seat, allowing the kitchen to become a gathering space for both family and friends.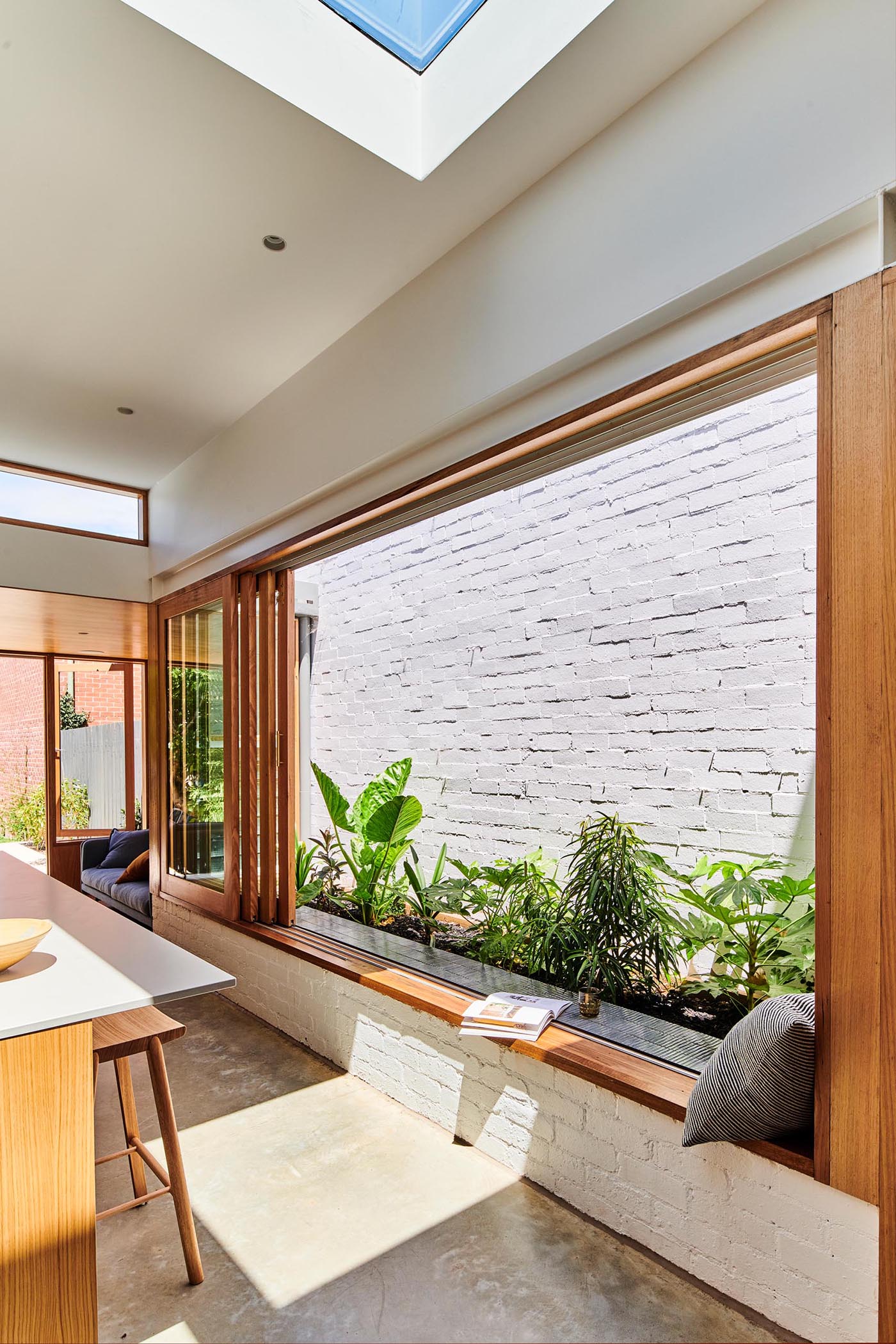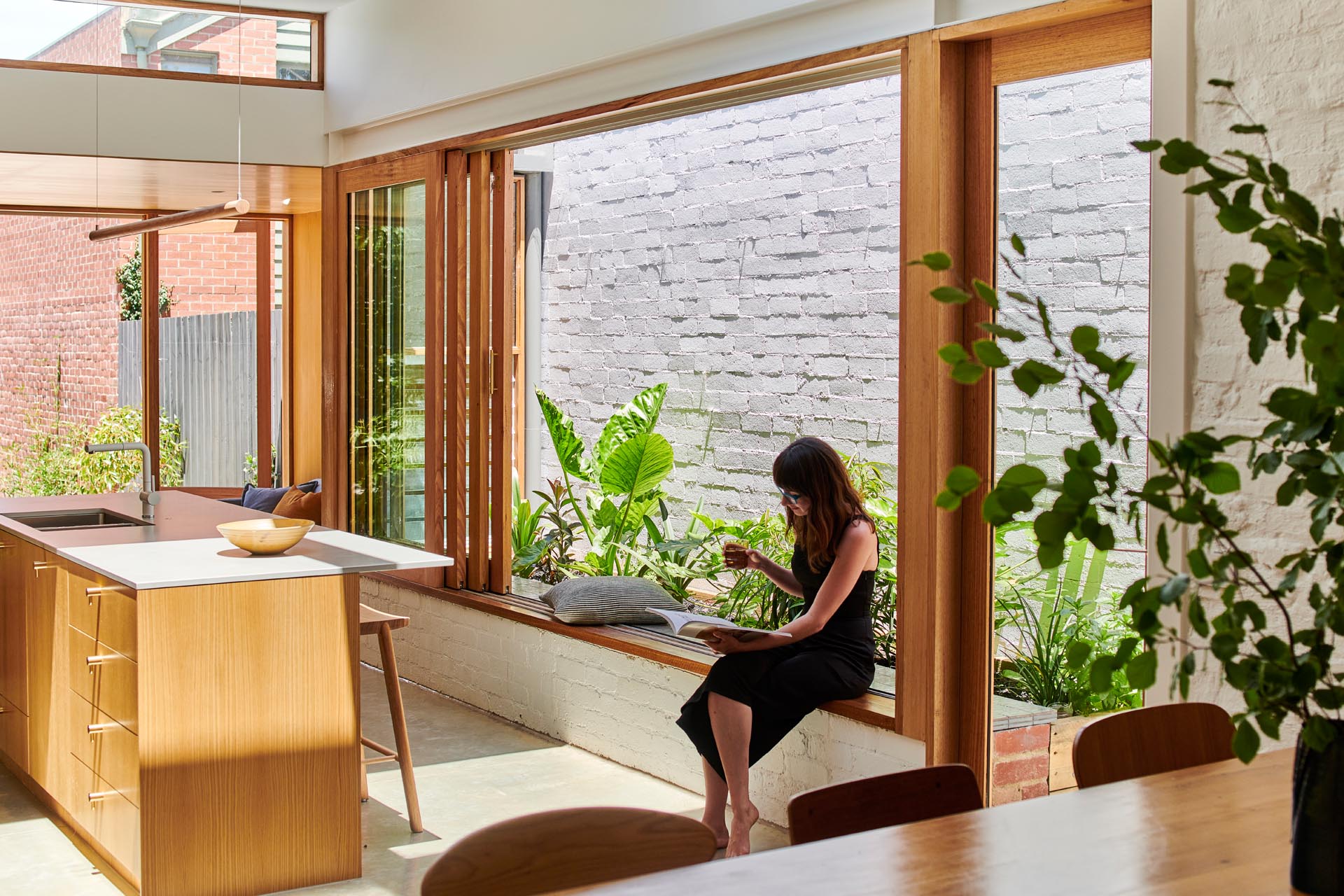 Other kitchen details include wood cabinets and an island with a gray tile accent to match the backsplash.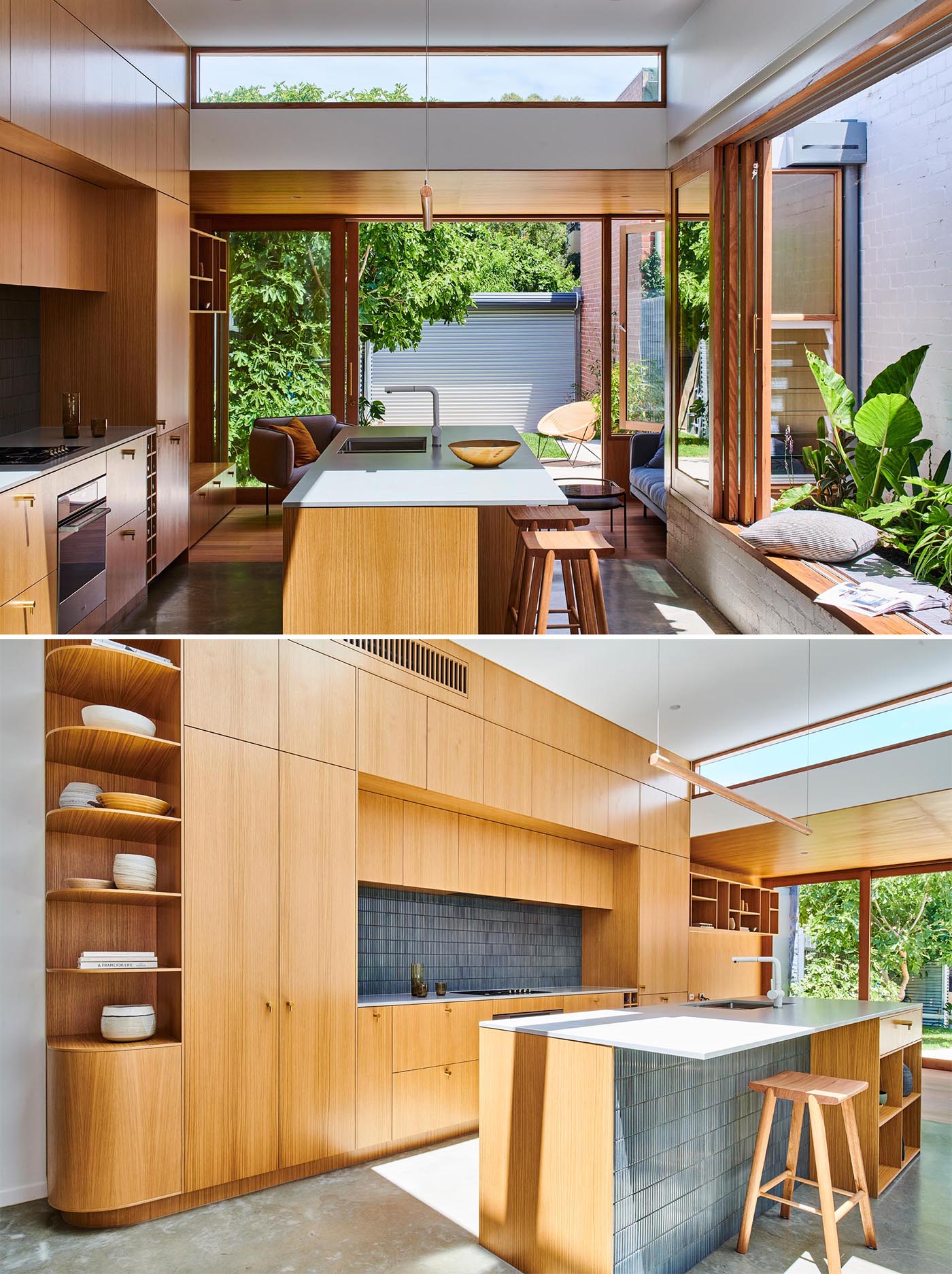 There's also curved shelving on the corner and an integrated fridge.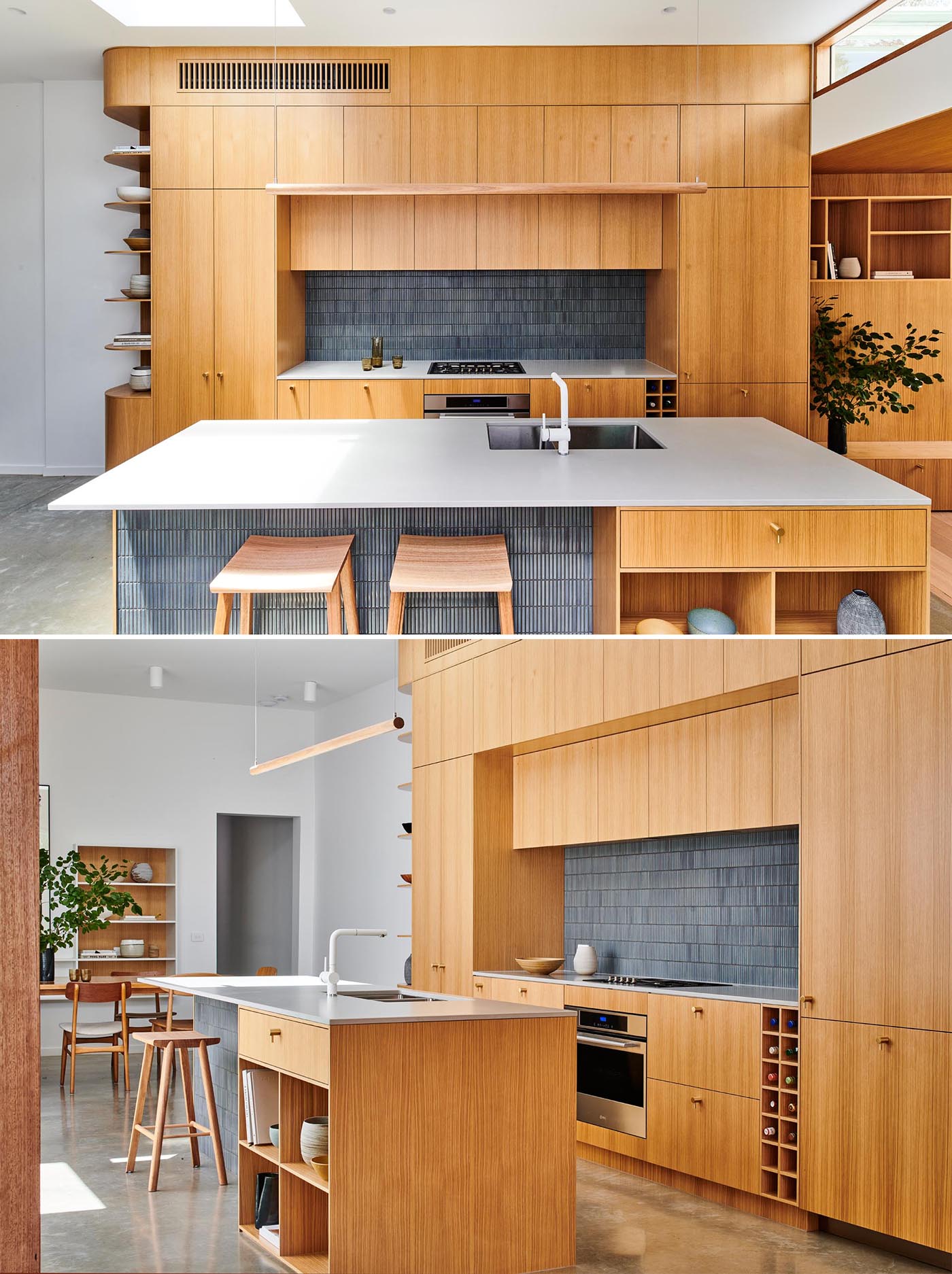 In the dining area, there's a bookshelf that's partially set back into the wall. The wood backing allows the decorative items to stand out.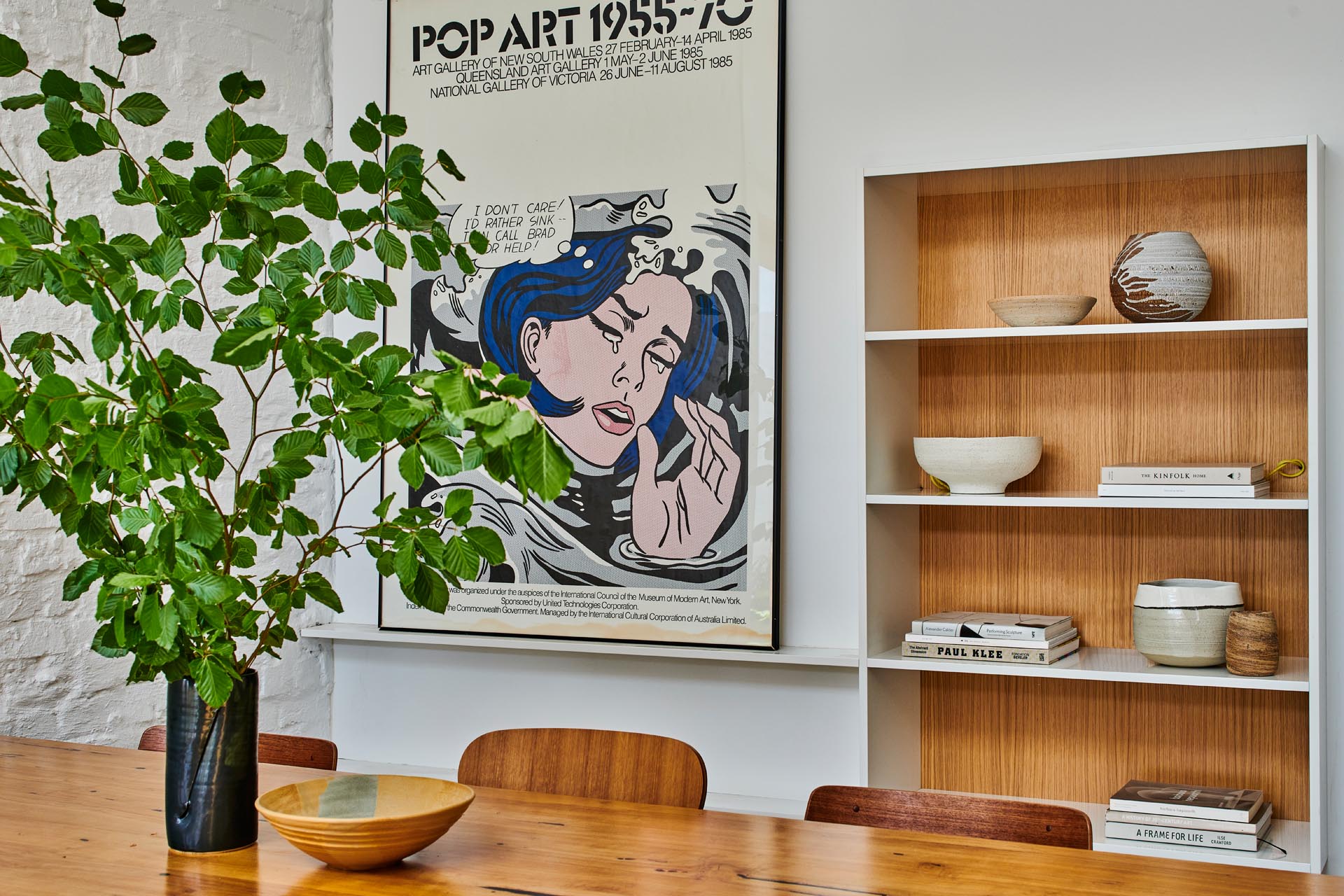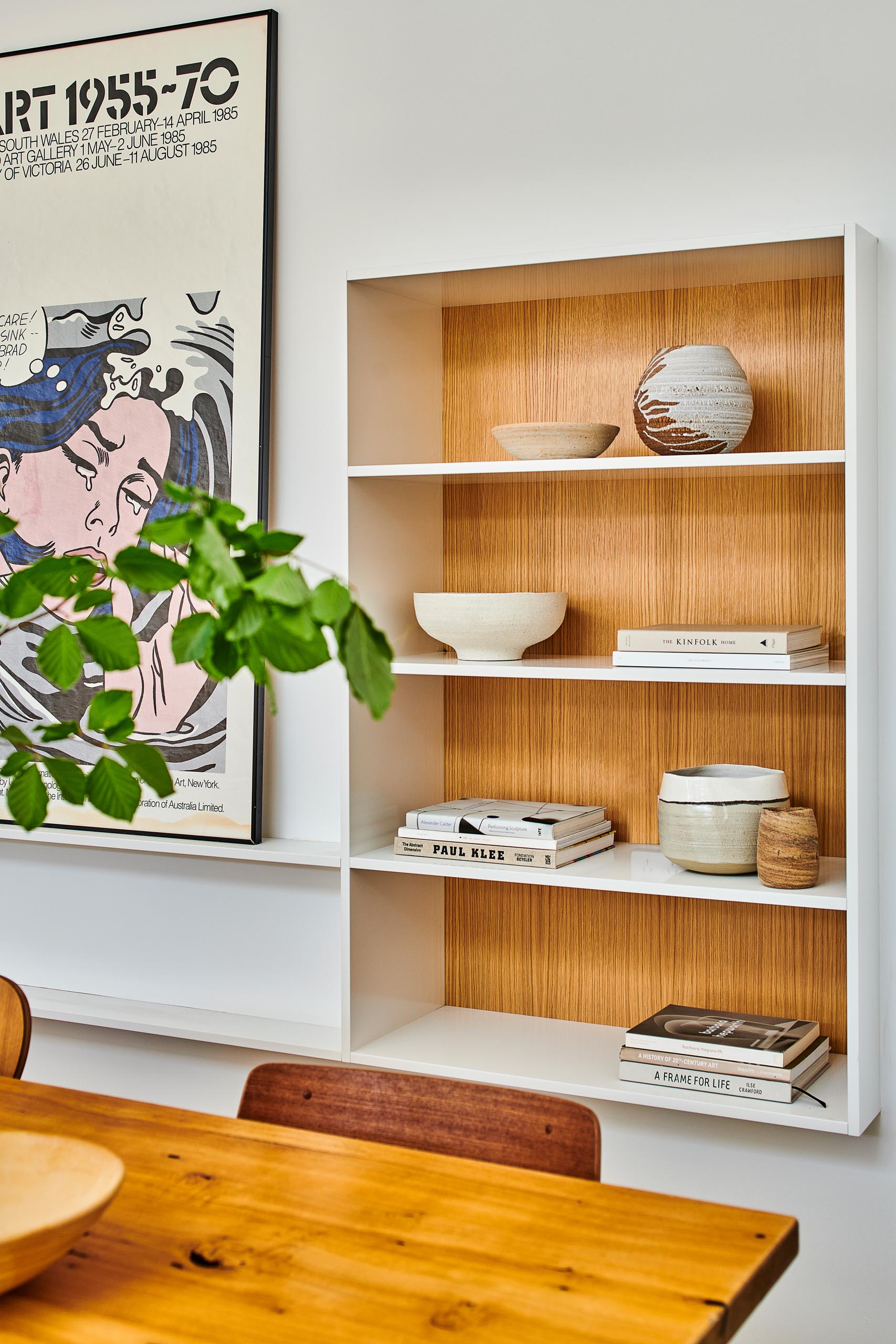 The sitting area, which opens to the backyard, includes wood walls, louver windows, shelving, and a colorful blue couch.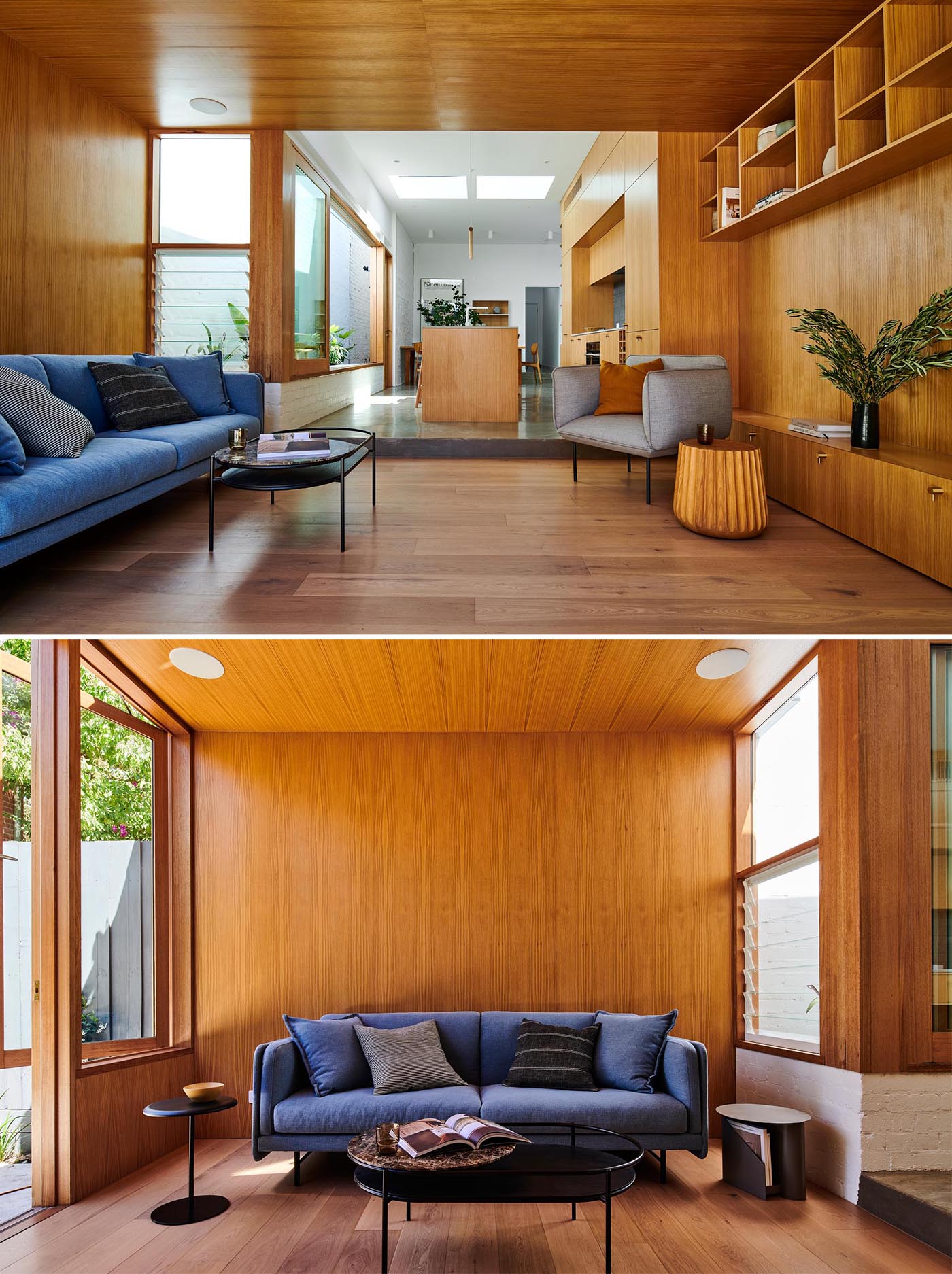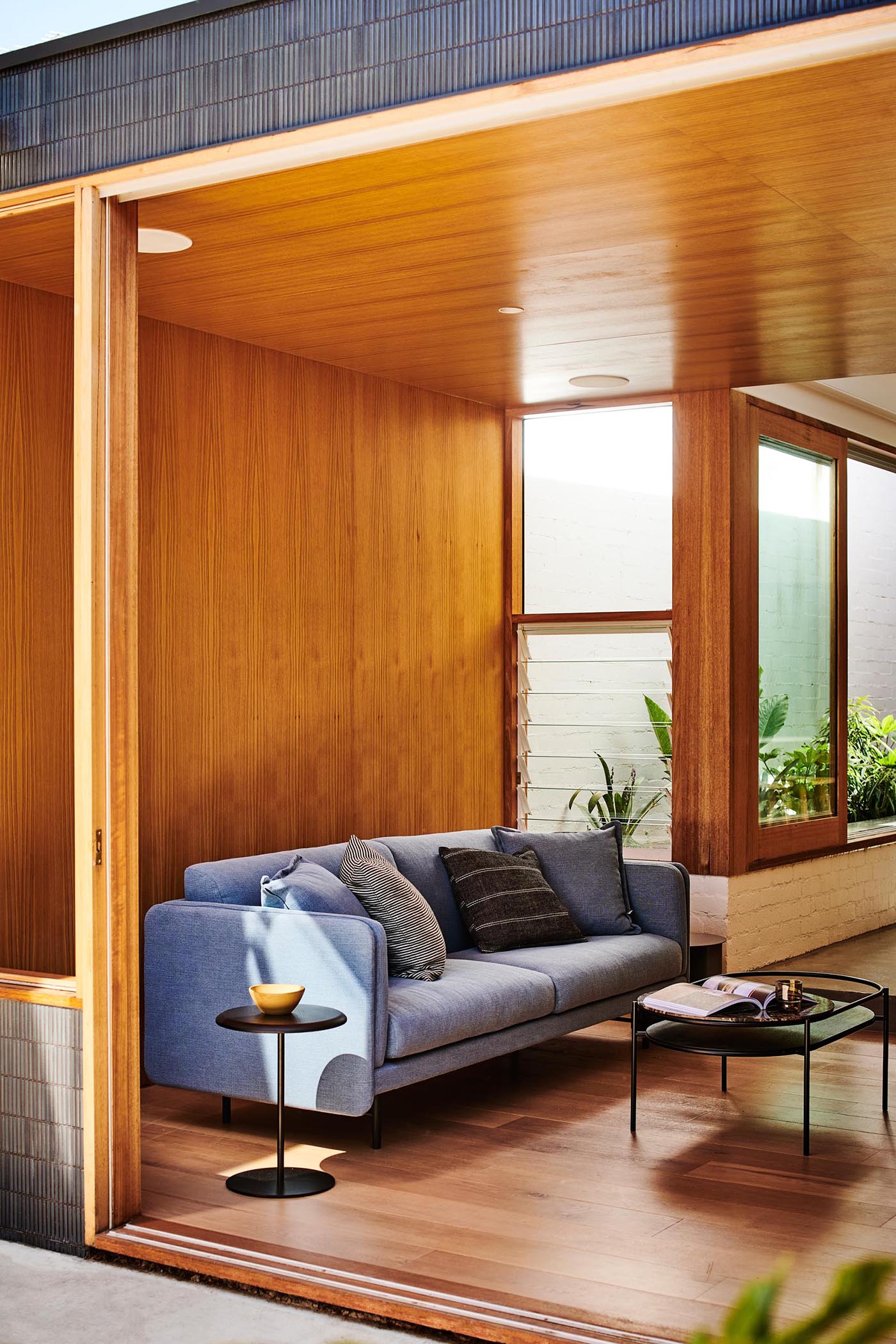 Other updated areas include multiple bathrooms, with white and gray tiles, and some wood accents.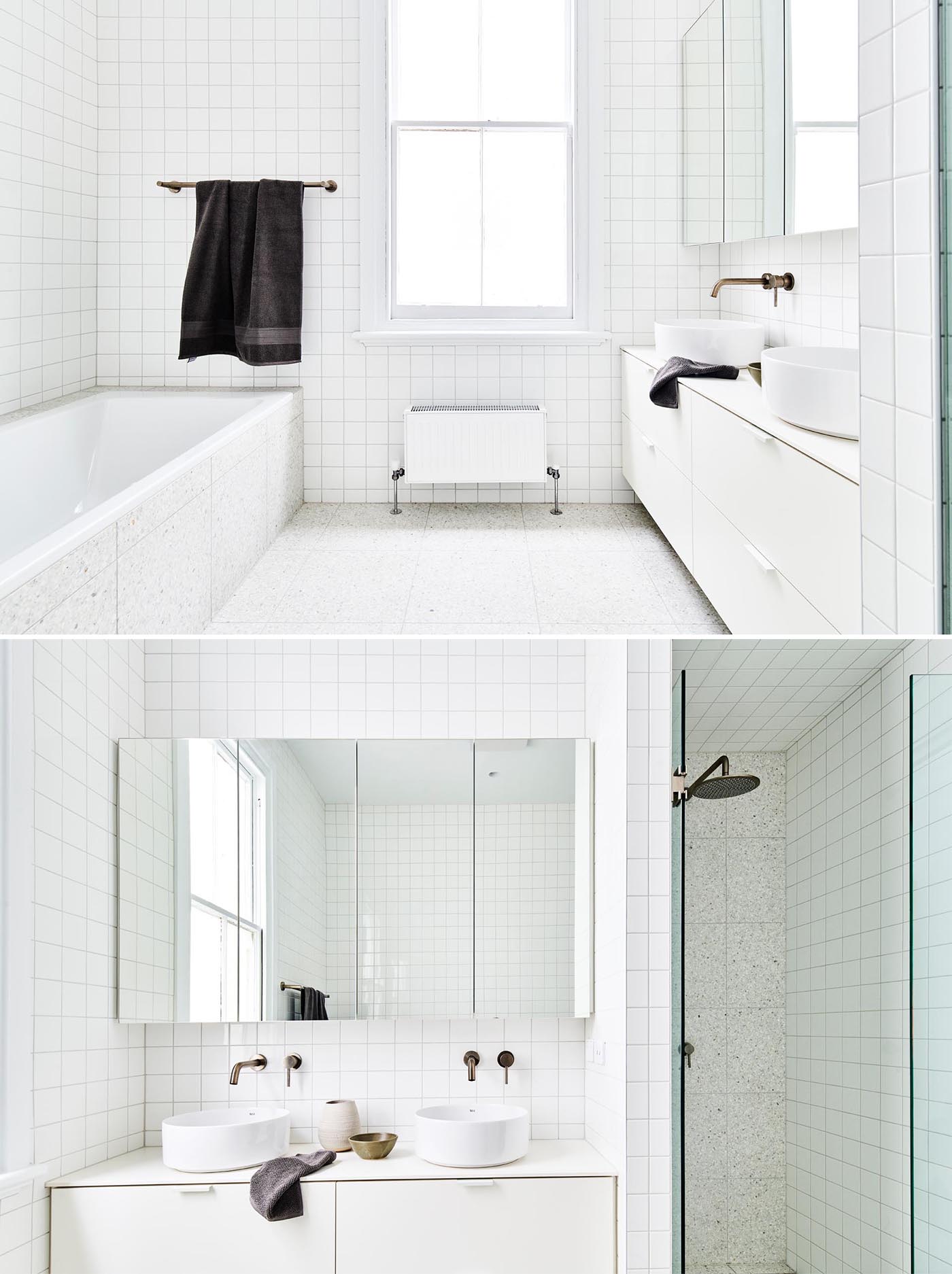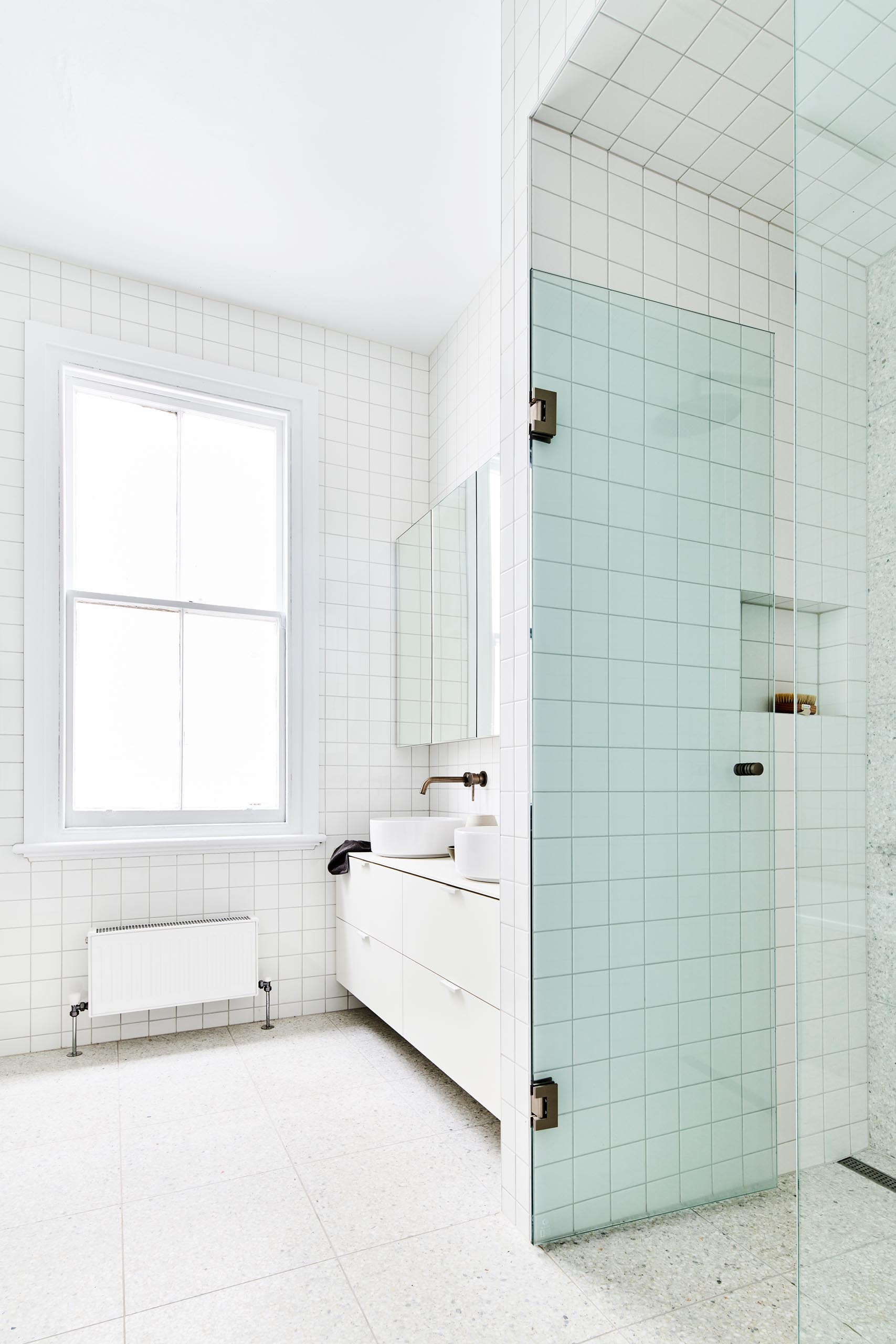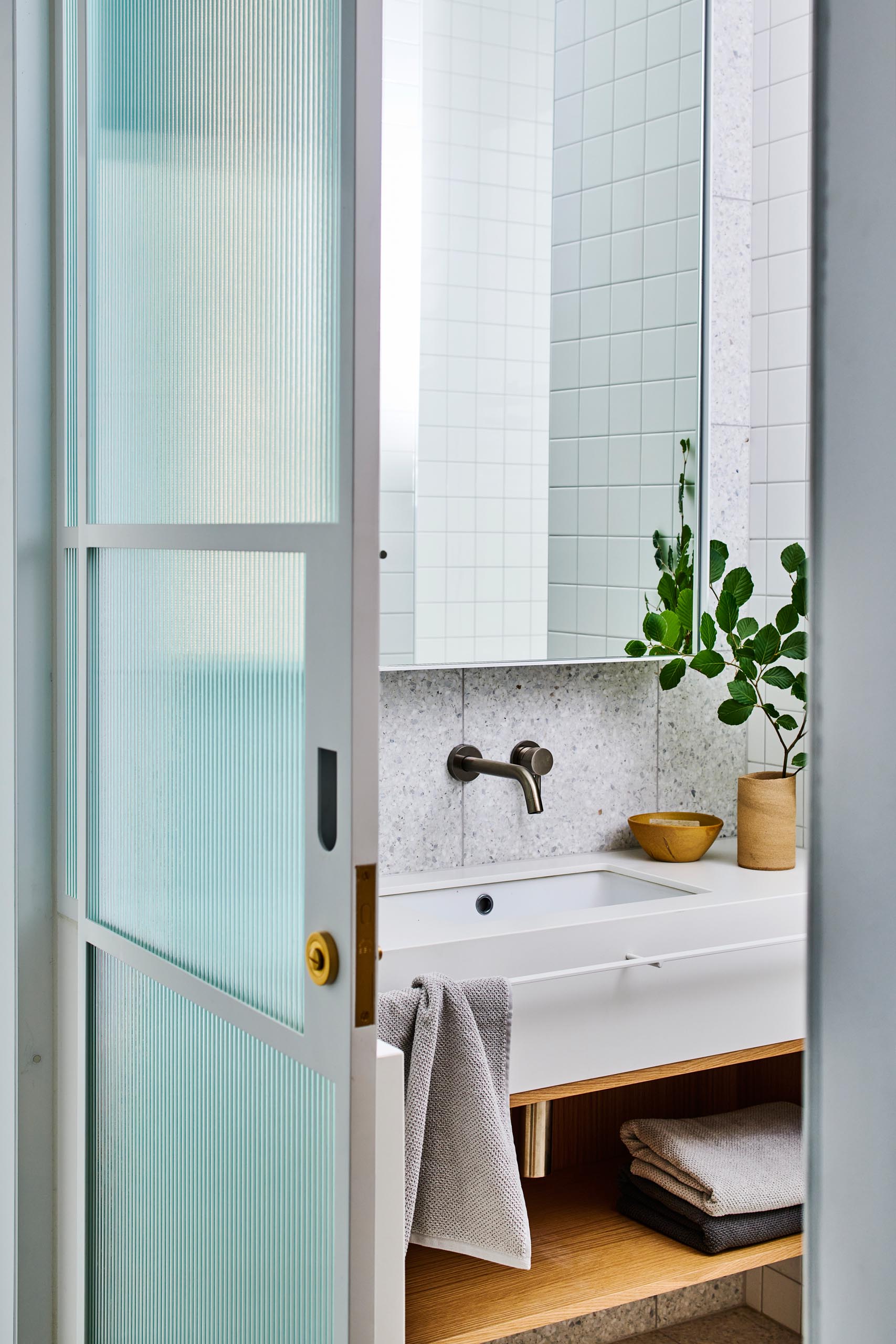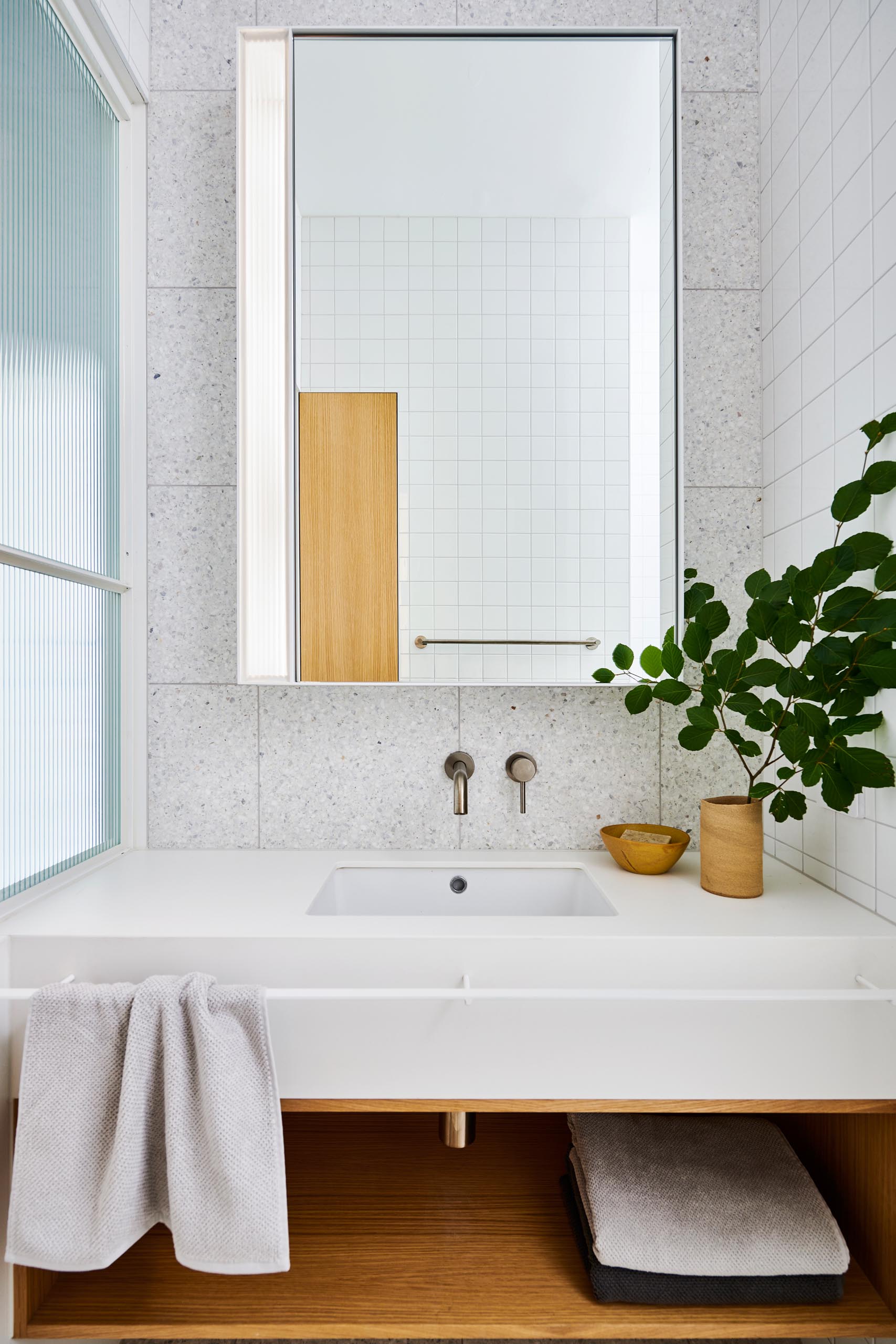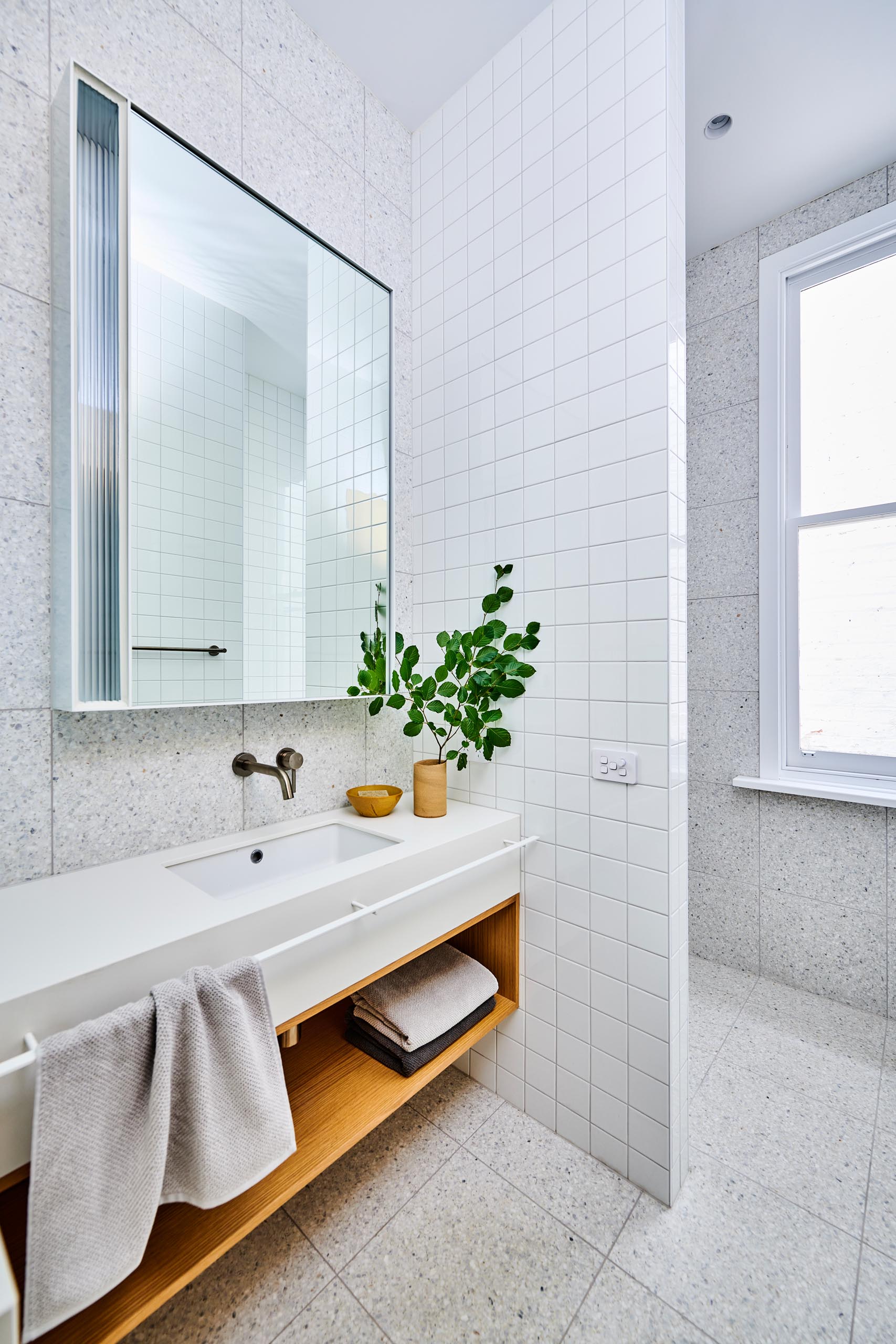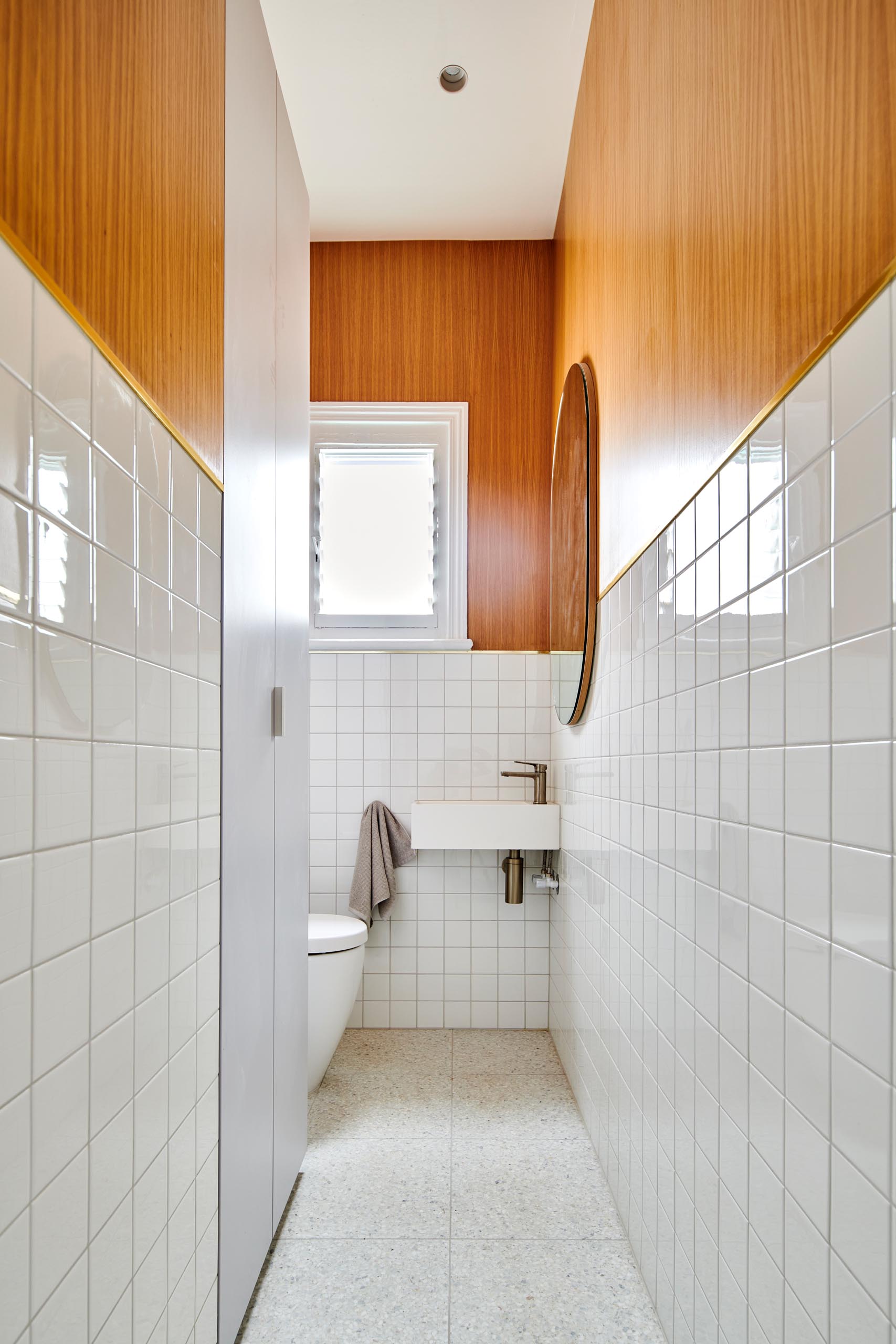 Photography by Dean Bradley Photography