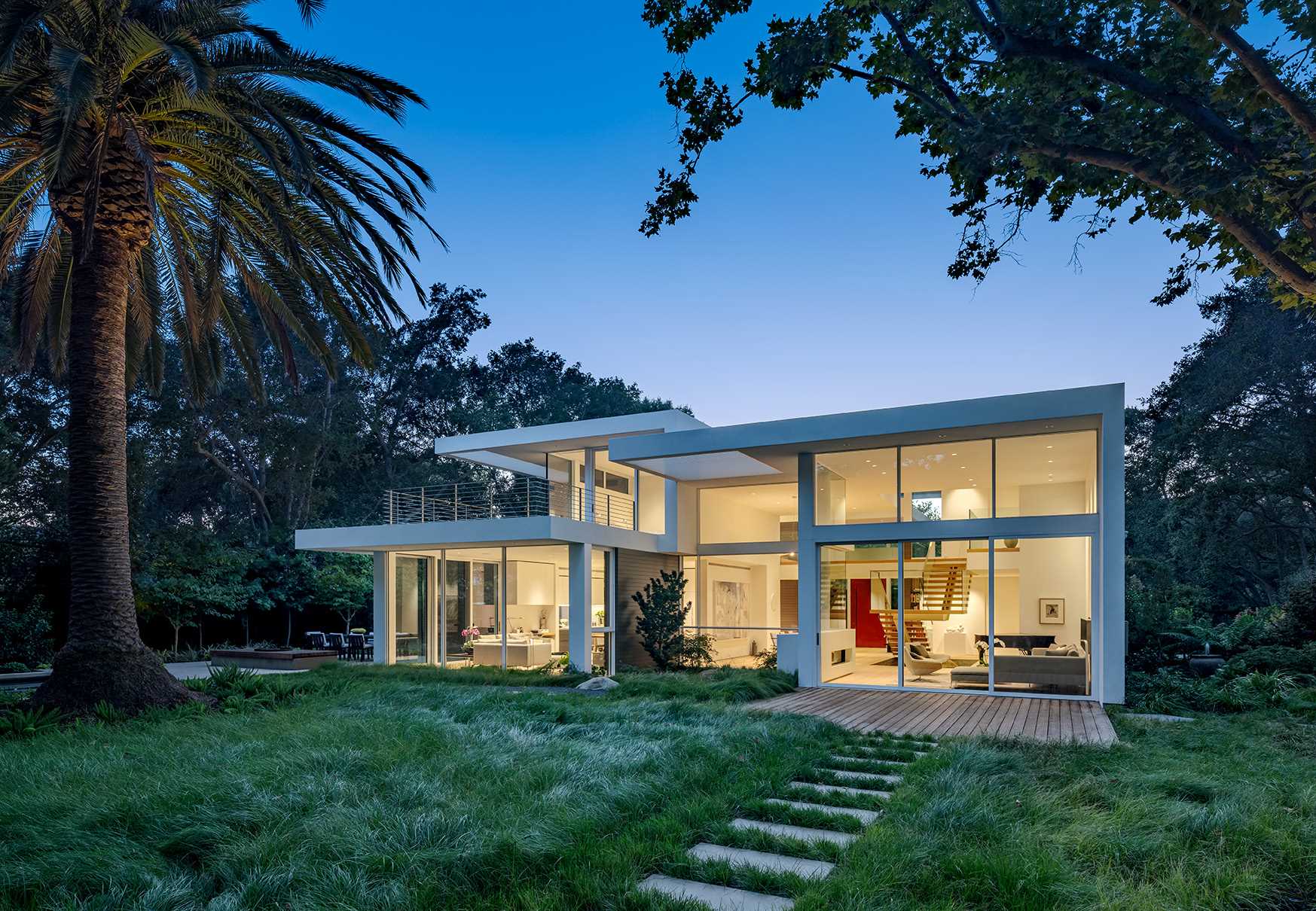 Swatt | Miers Architects has shared photos of a house they designed in the town of Atherton, California, that replaces an earlier mid-century structure that the family had owned for many years.
The home, with its white exterior, has an abundance of windows, allowing the home to light up like a lantern at night.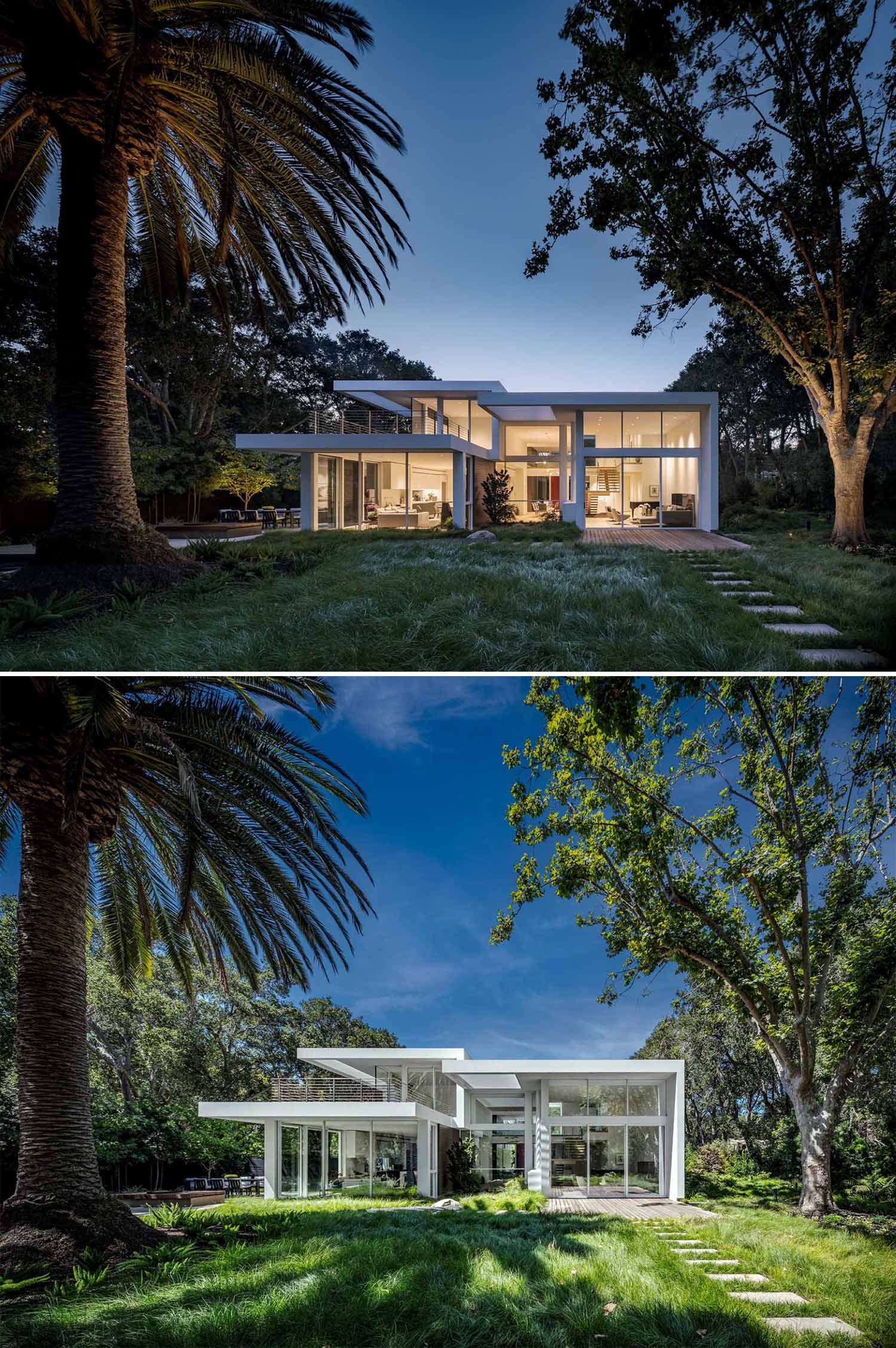 During the day, the large windows allow the natural daylight to filter through to the interior of the home.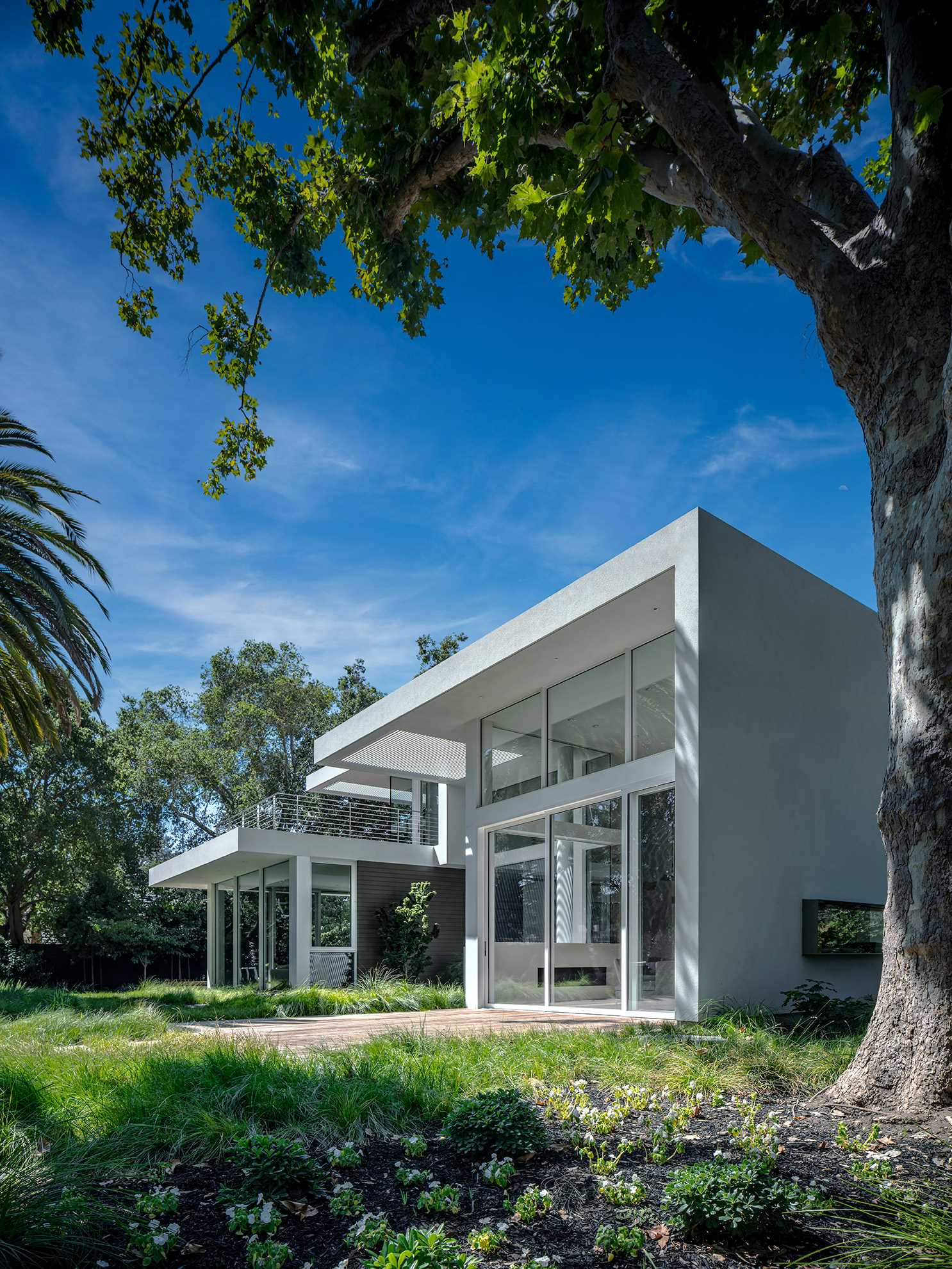 At the rear of the home, there's space for outdoor entertaining and a swimming pool.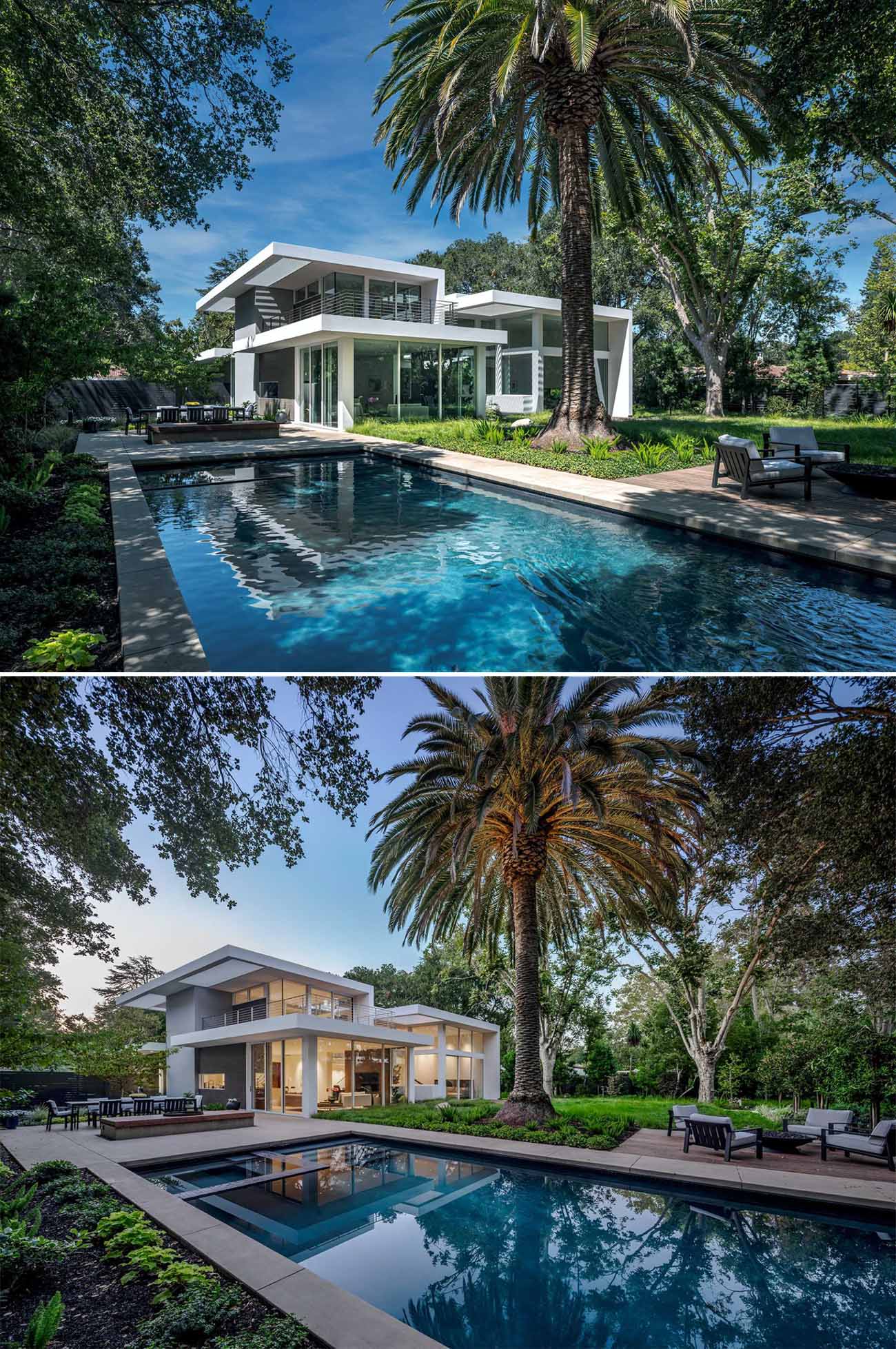 At the front of the home, a path guides visitors through the garden and to the pivoting red front door and entryway.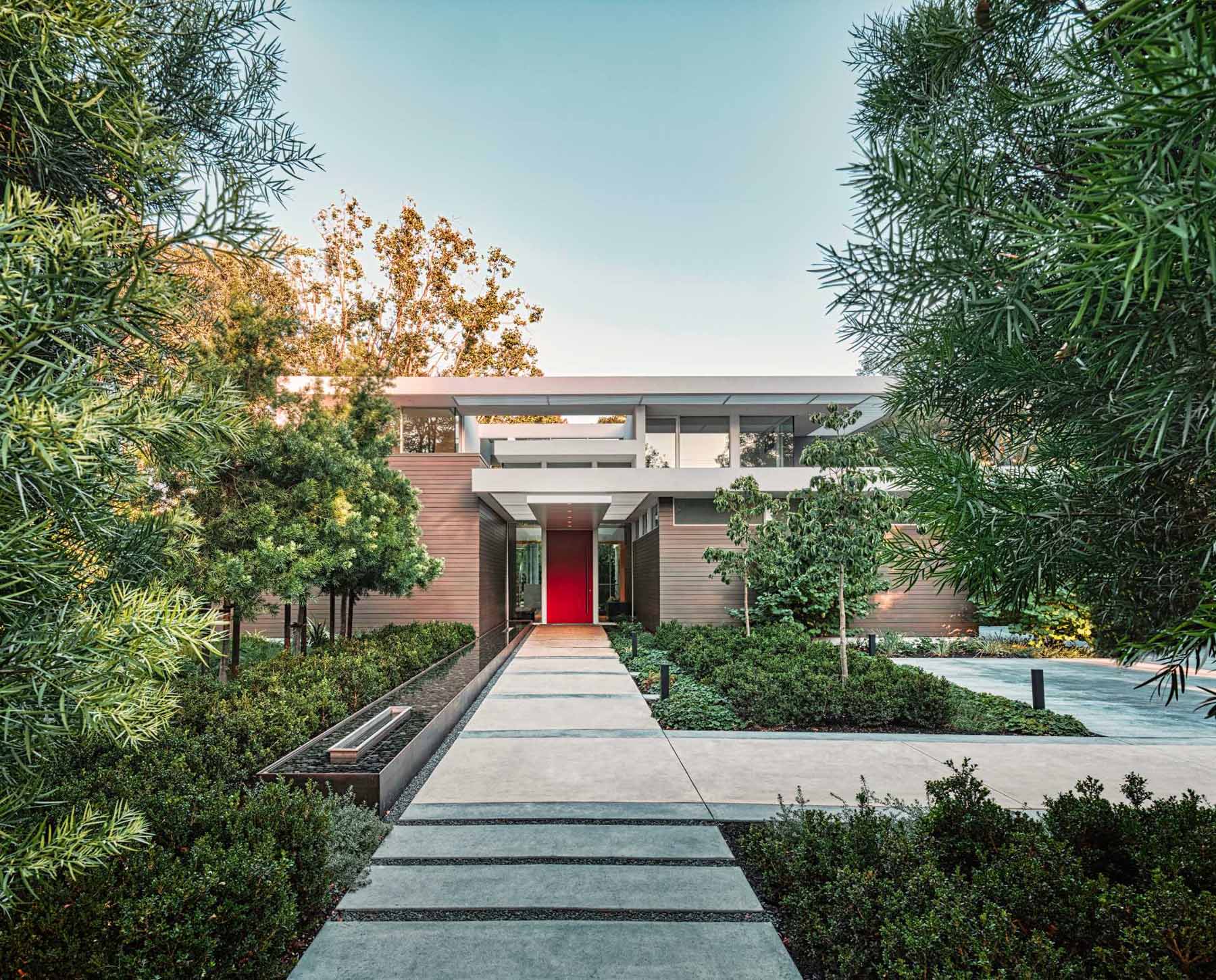 A long, linear infinity-edge water feature terminates at the front door.
The front door opens to the entryway that's been minimally furnished with a bench and low console.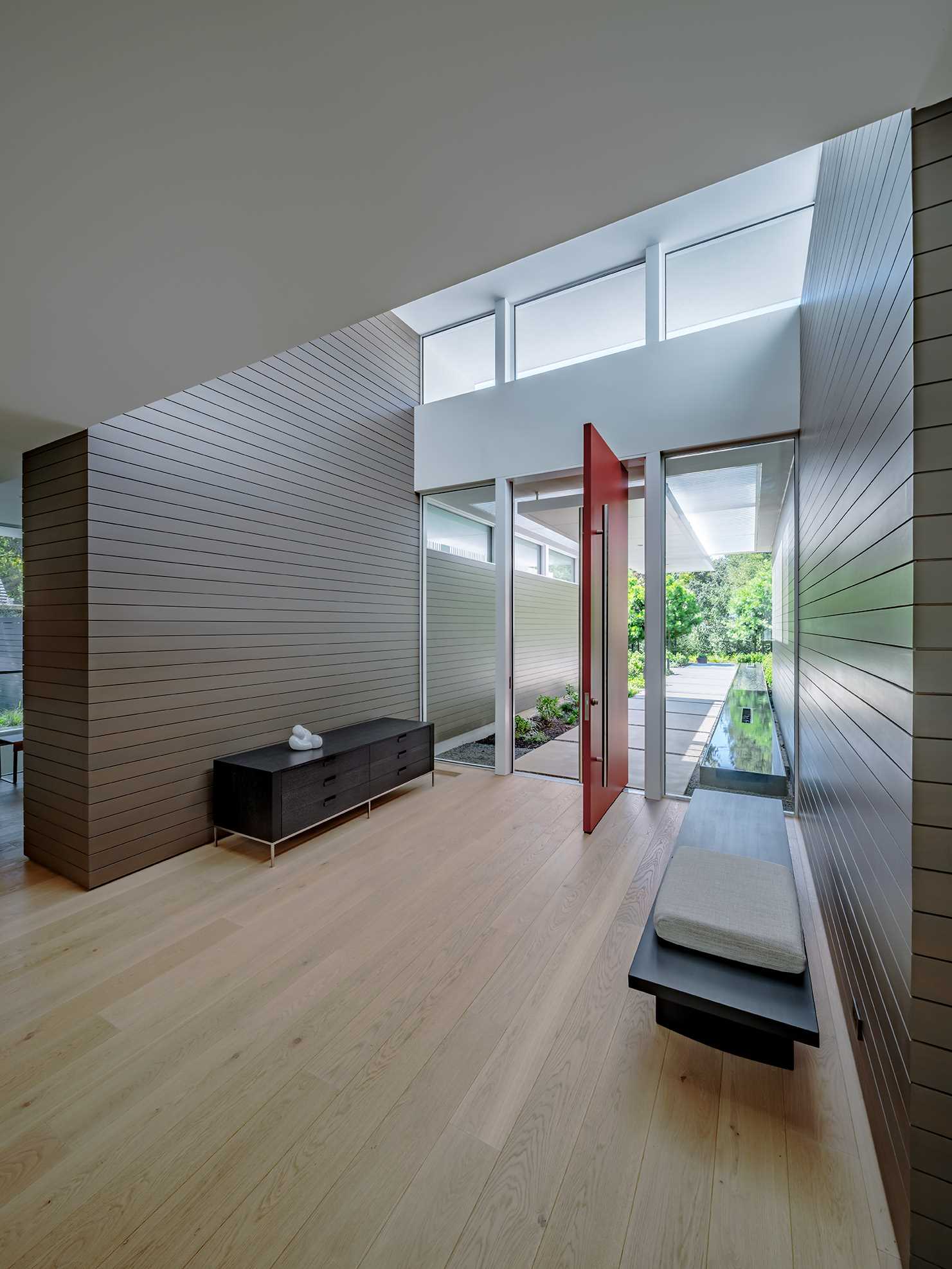 The entryway opens up into the dining area, that's home to a long glass table and high ceilings.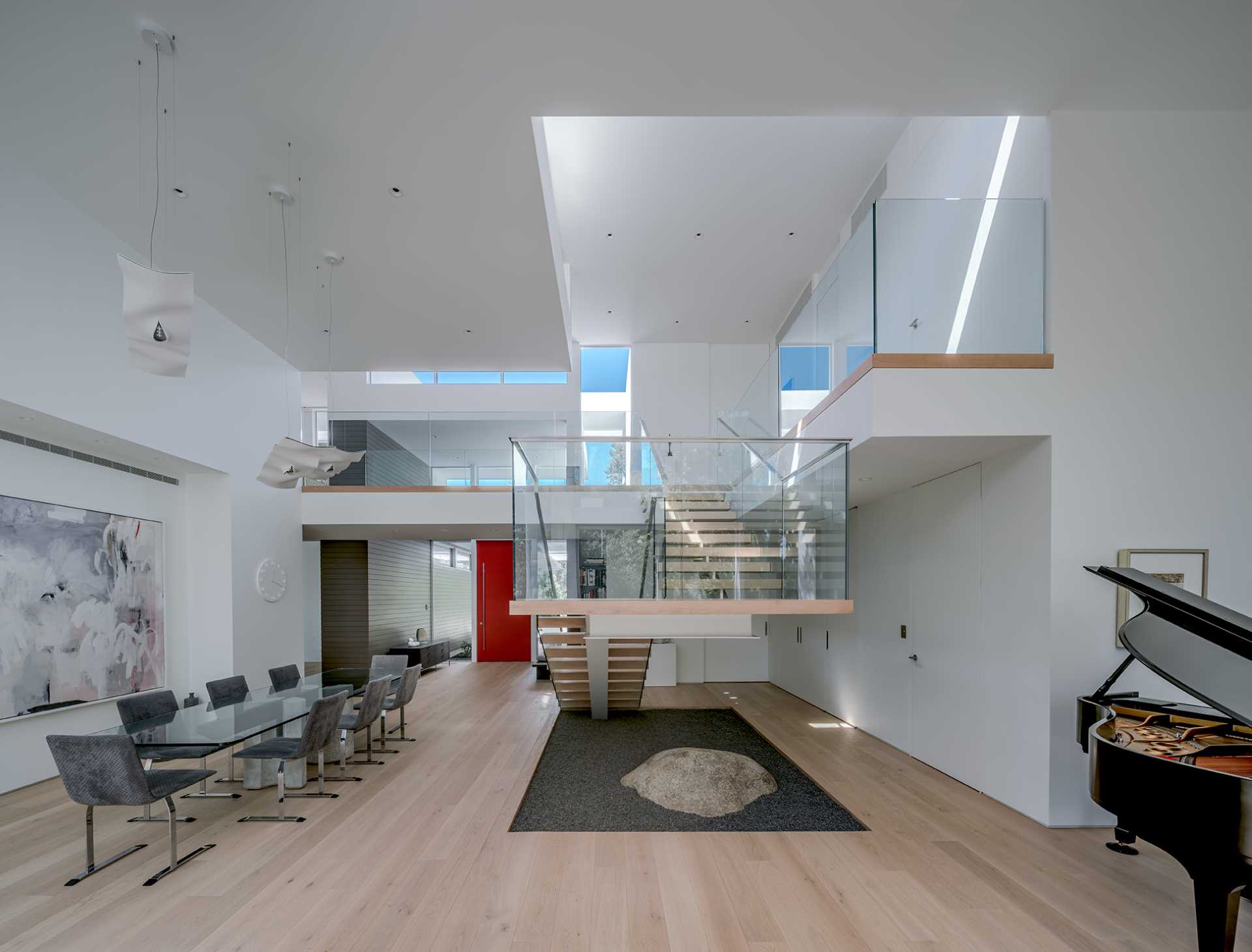 Nearby, there's the living room which has a horizontal window and a matching horizontal fireplace on the opposite wall. There's also a sliding glass door that opens to the yard.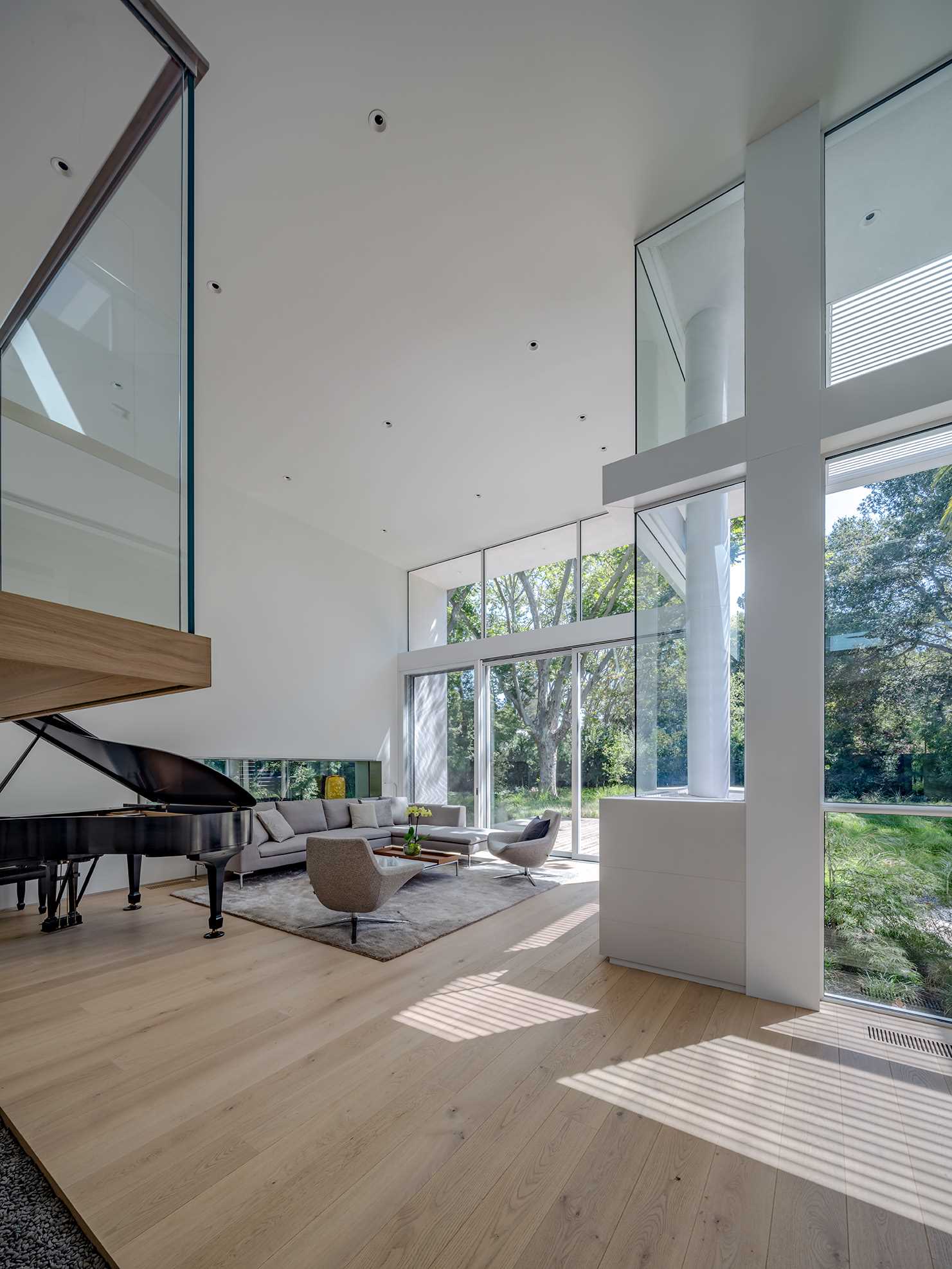 The kitchen and family room are located through an opening in the wall by the dining area. The kitchen features both light and dark cabinetry, while a small eat-in area has a wood table that complements the nearby built-in desk.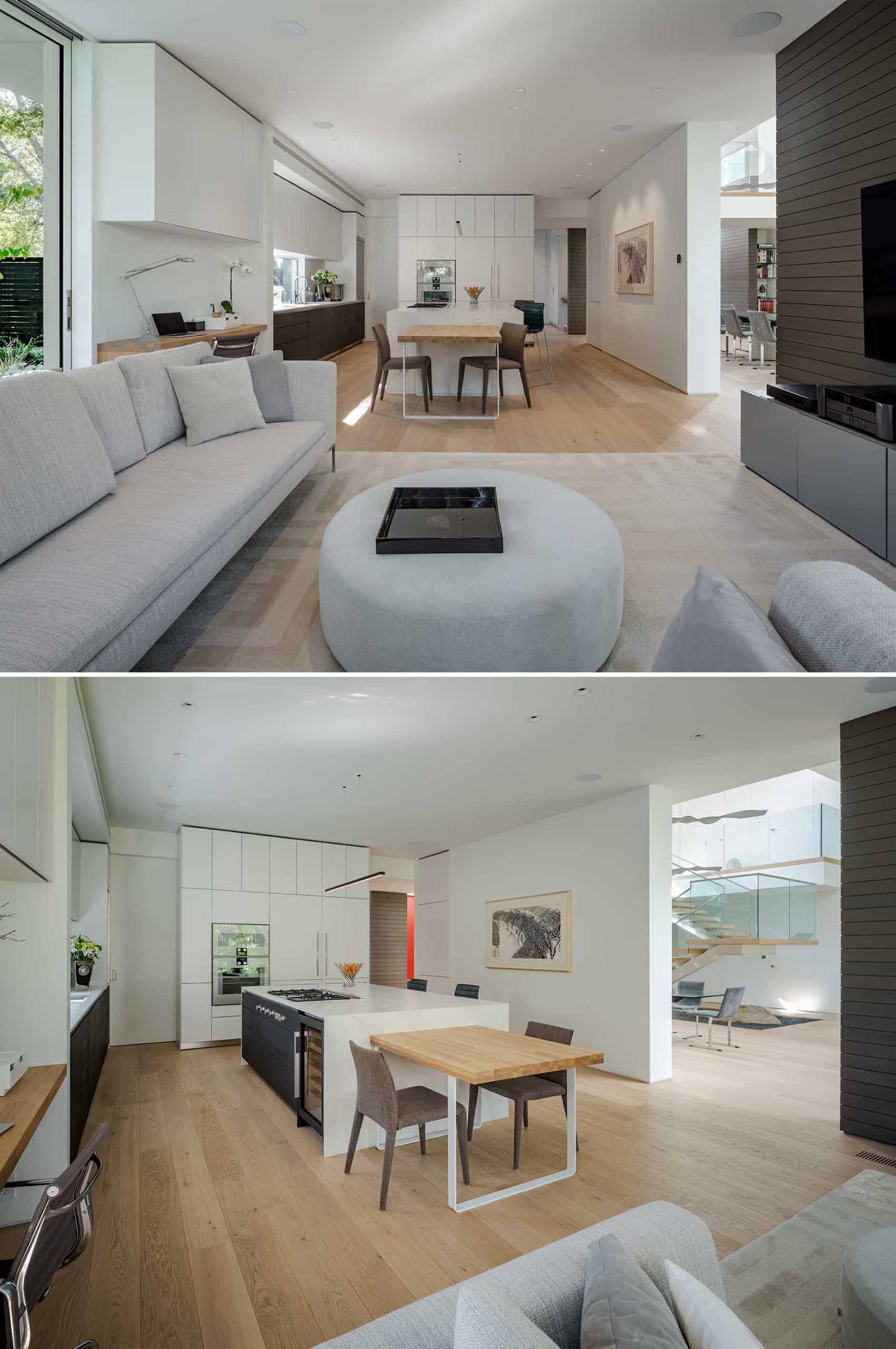 The primary suite is also located on the main floor of the home and has a small sitting area facing the garden.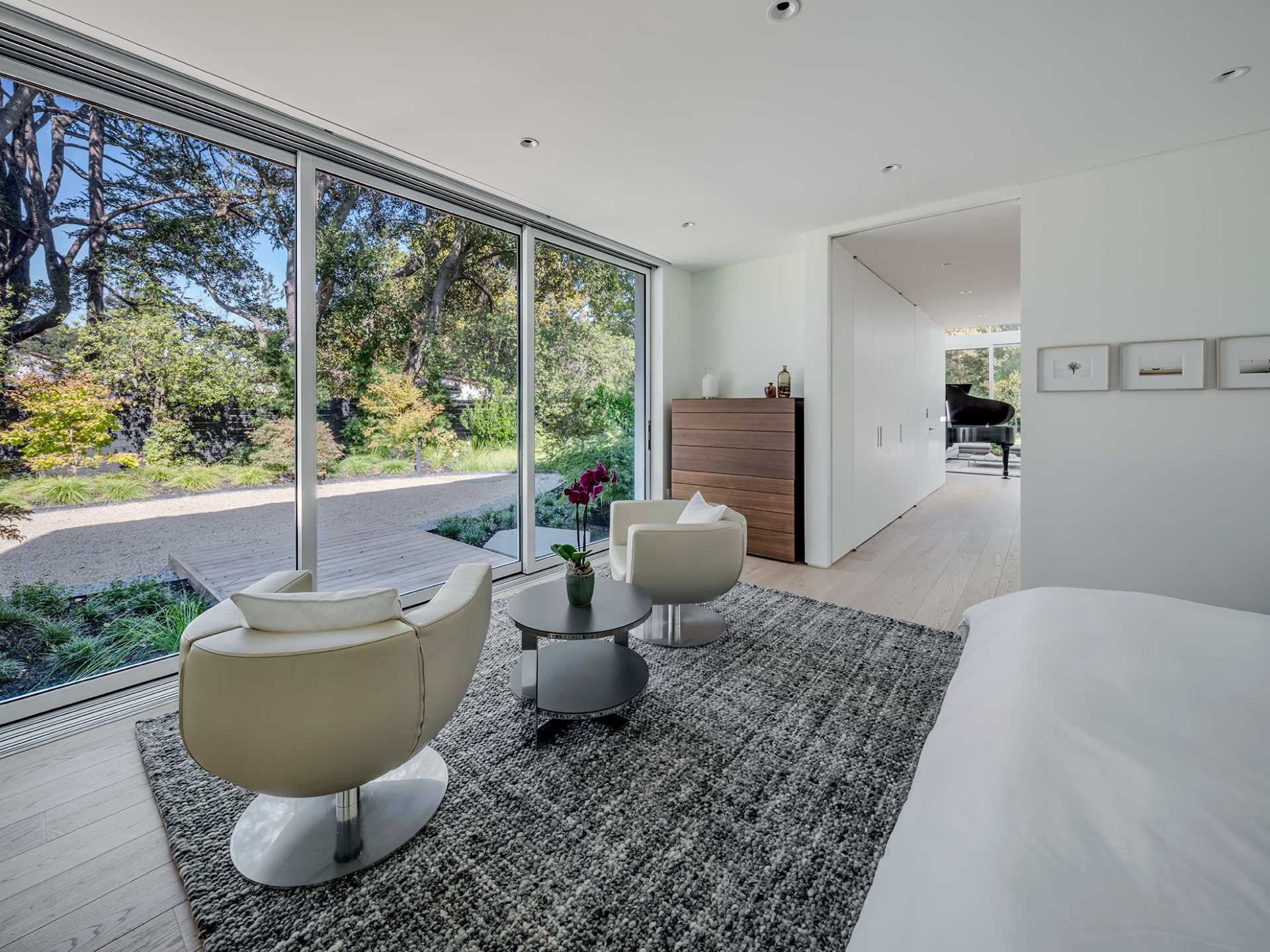 The en-suite bathroom includes a double vanity and a freestanding bathtub, as well as a glass-enclosed shower and toilet room.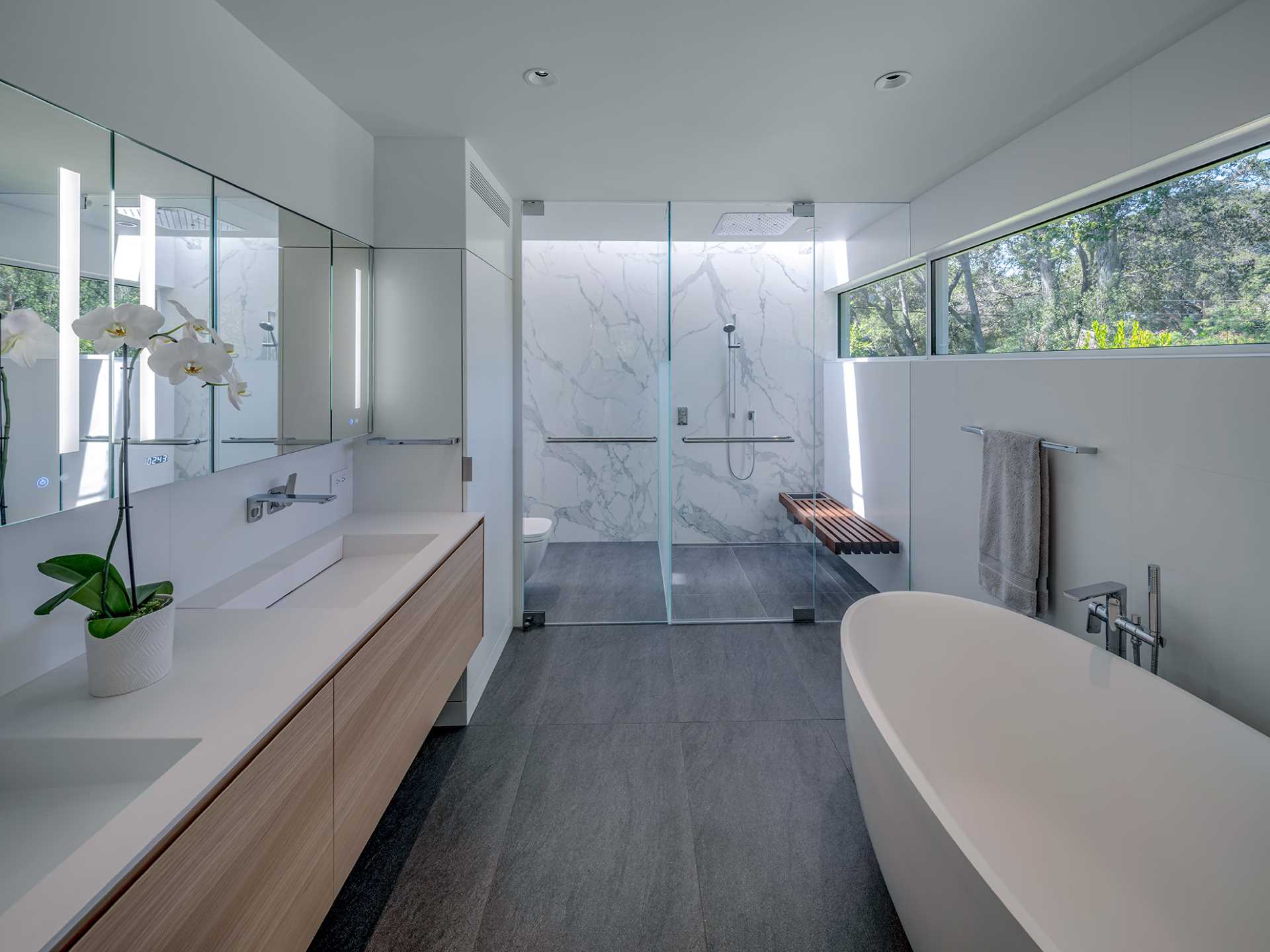 A free-standing, steel-framed stair is treated like a work of functional sculpture, hovering above an interior garden of gravel and a single boulder.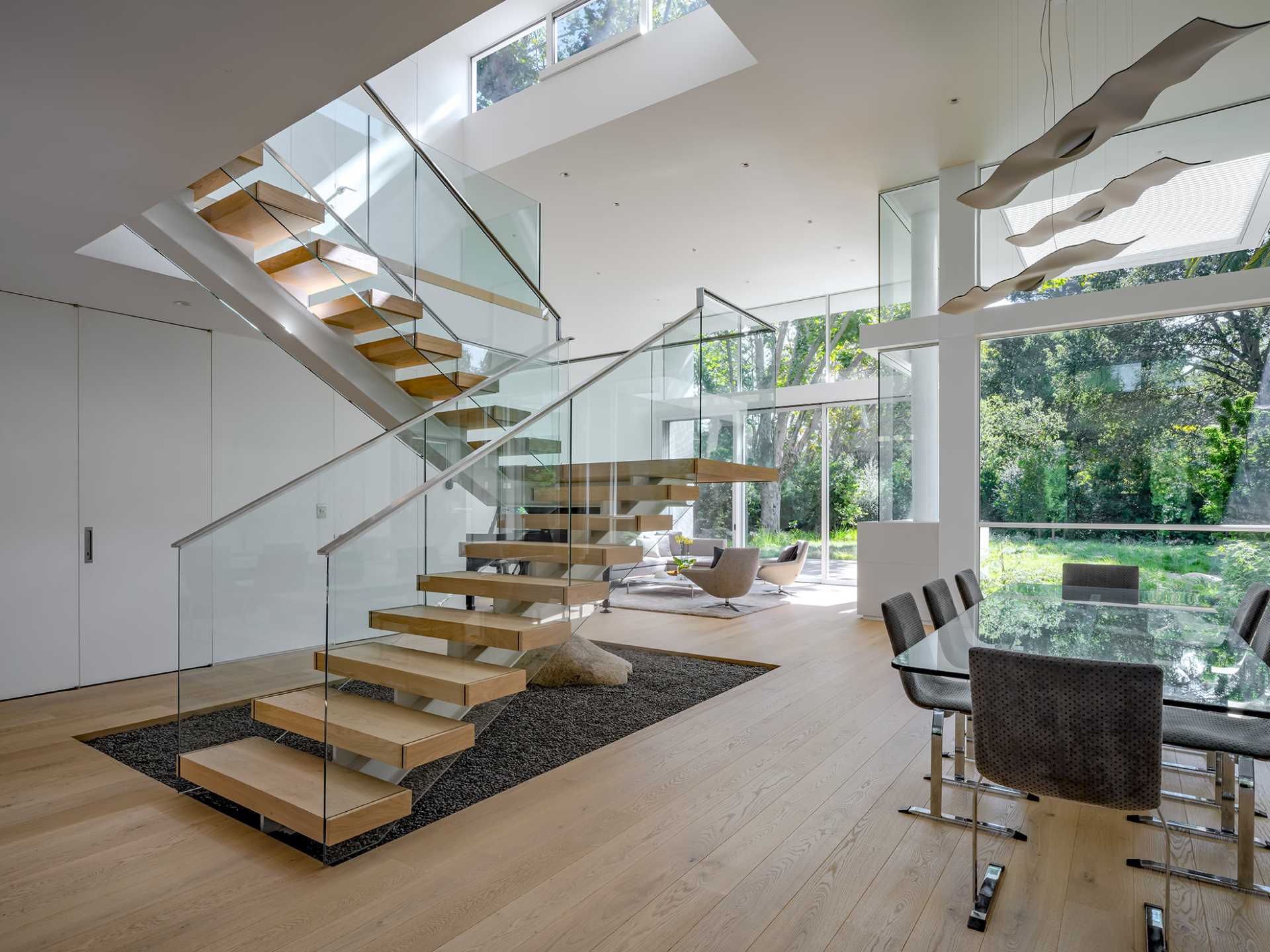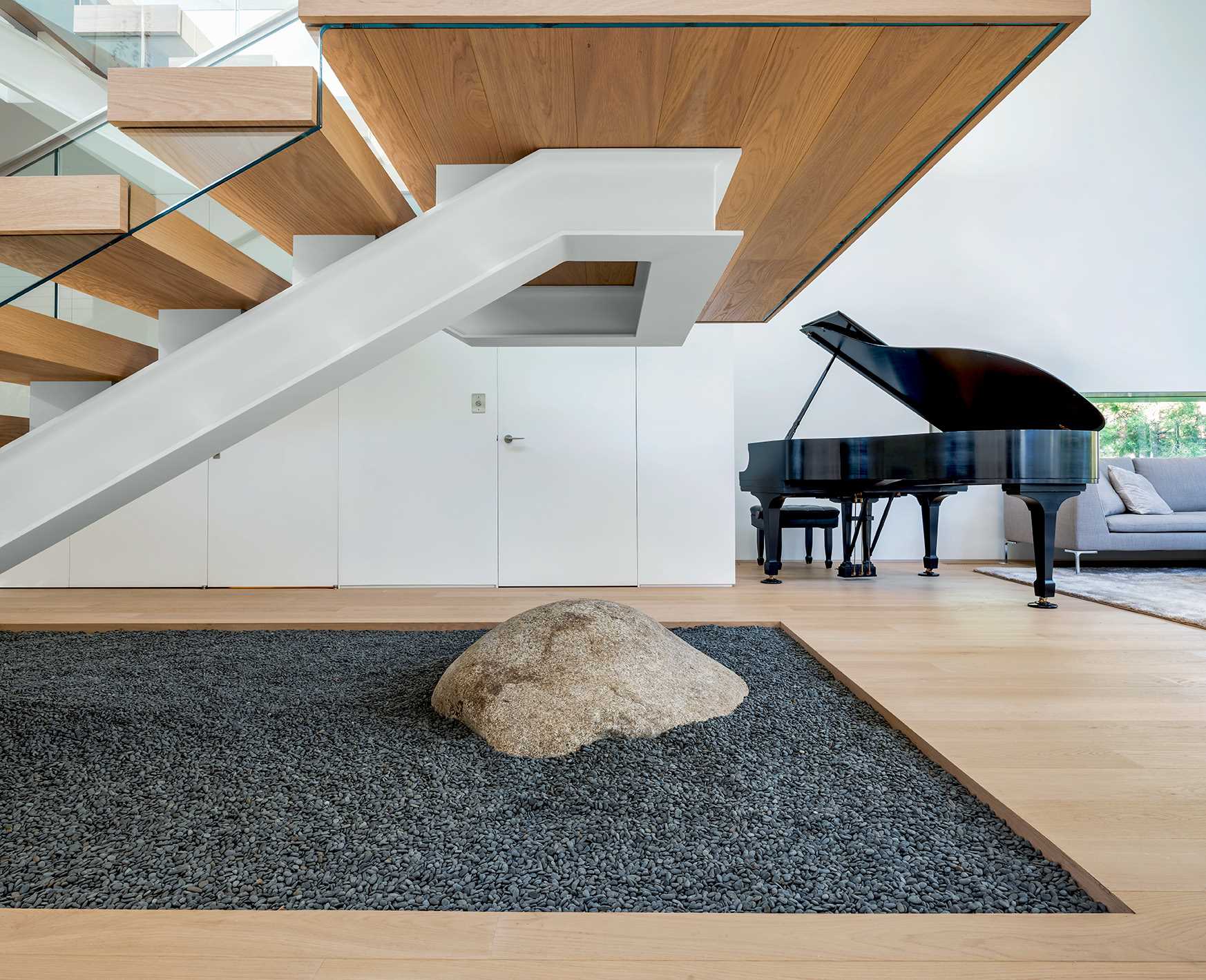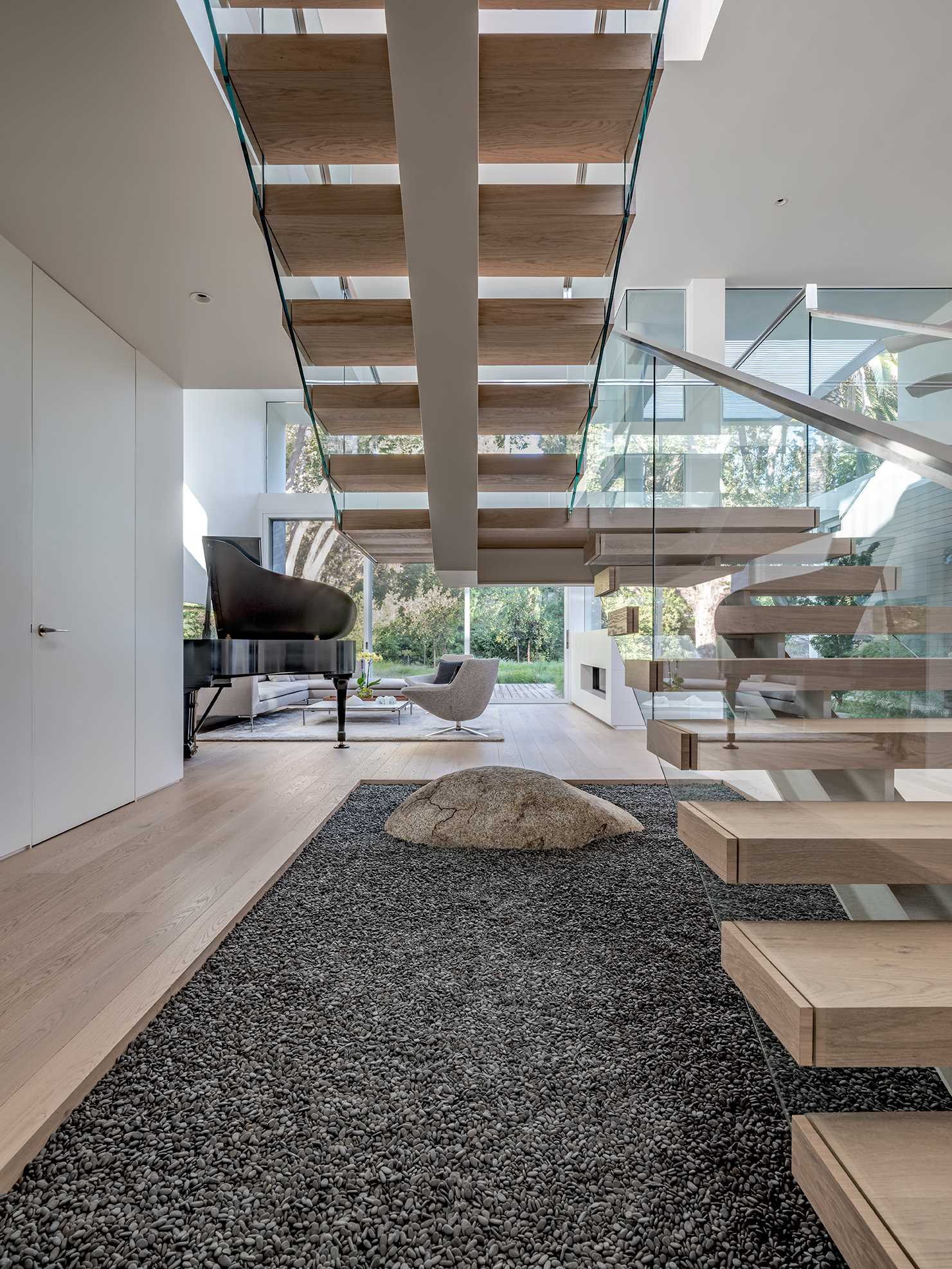 The upper level of the home includes an office and guest bedrooms in two wings connected by a floating bridge with north-facing clerestory windows above. The home also has a gym area.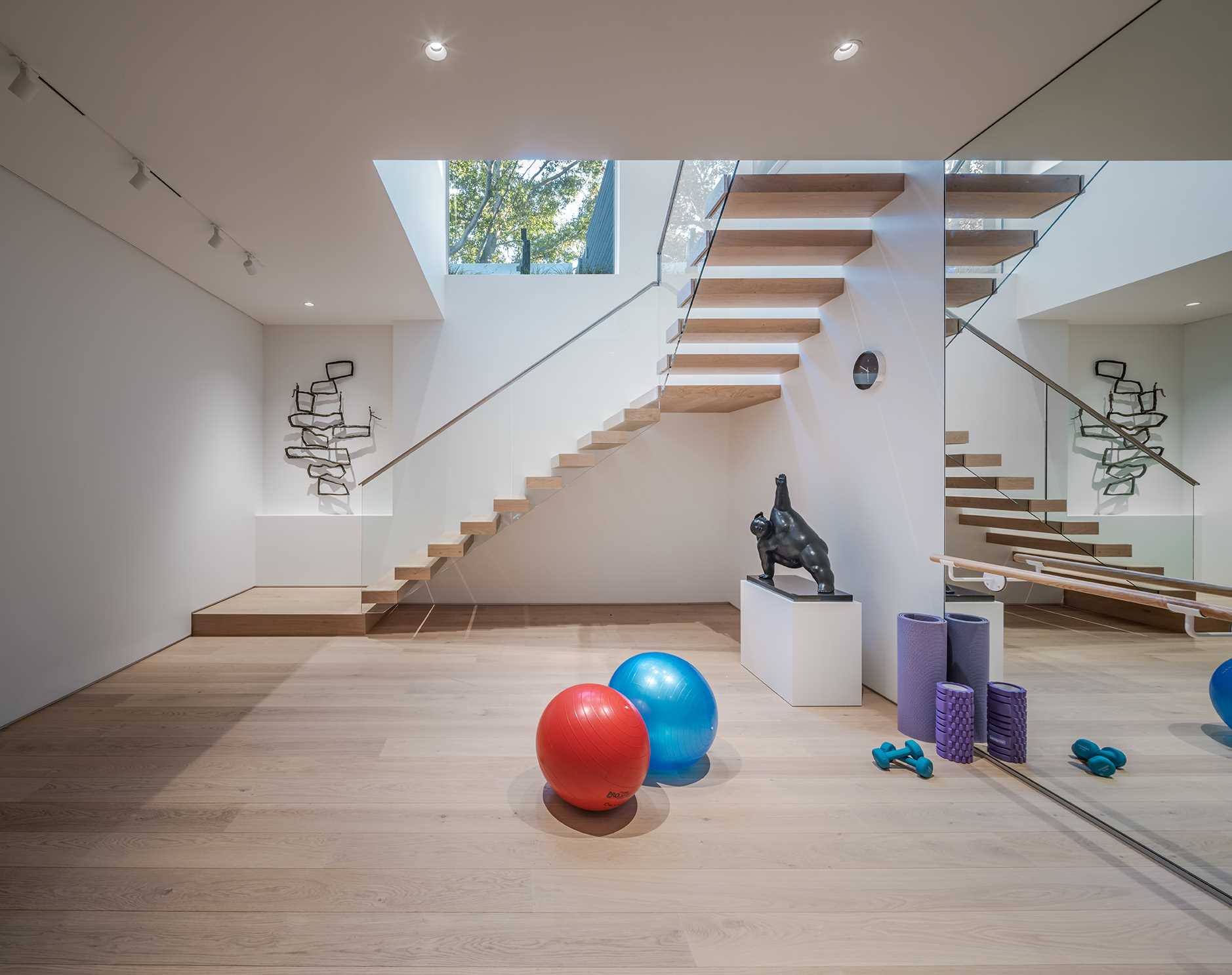 In another bathroom, there's a dark accent wall with hidden lighting that contrasts the white vanity and walls.