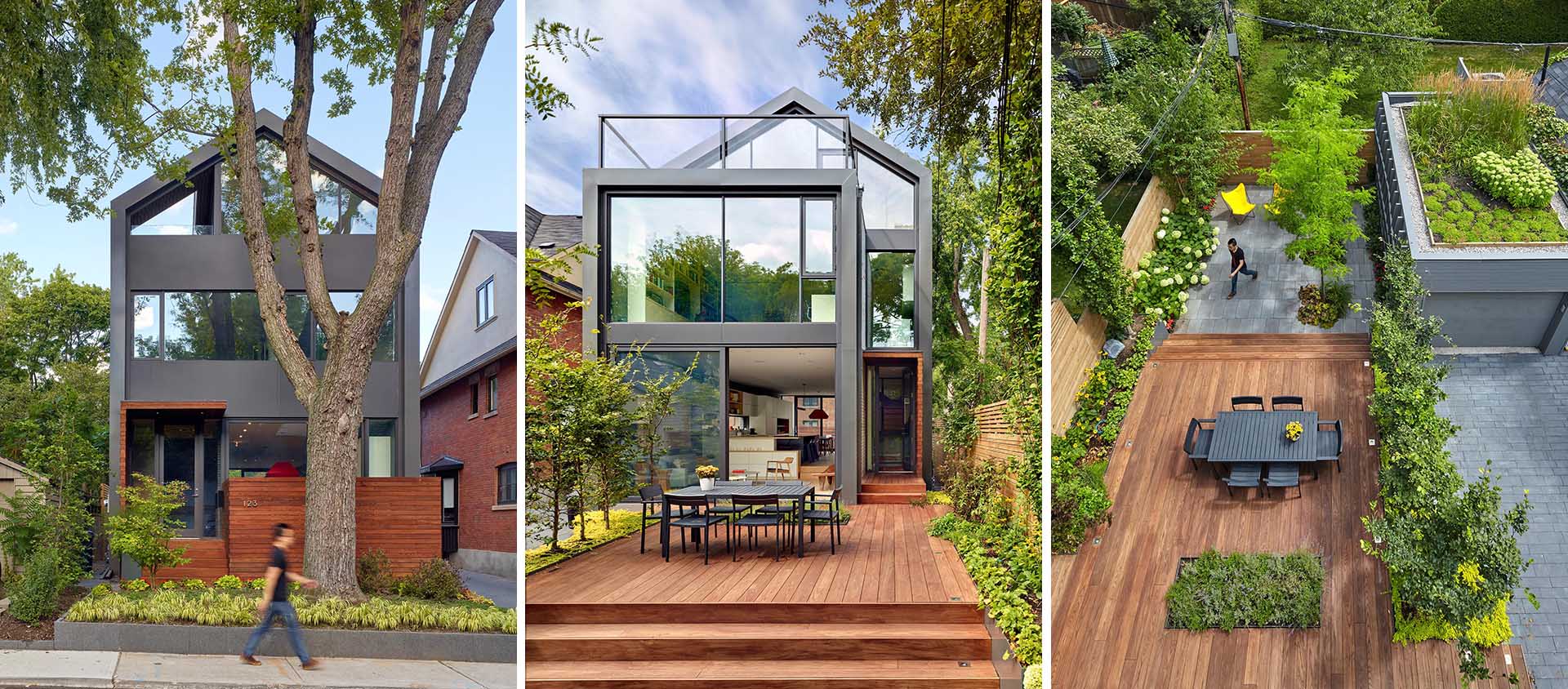 Dubbeldam Architecture + Design has completed a modern house in Toronto, Canada, that's situated on a narrow lot and provides outdoor living spaces on multiple levels to address the owners' desire for a better connection to the home's natural surroundings.
Working with the existing footprint of a century-old fully detached house in the city's midtown neighborhood, only the two side exterior walls of the original building were retained.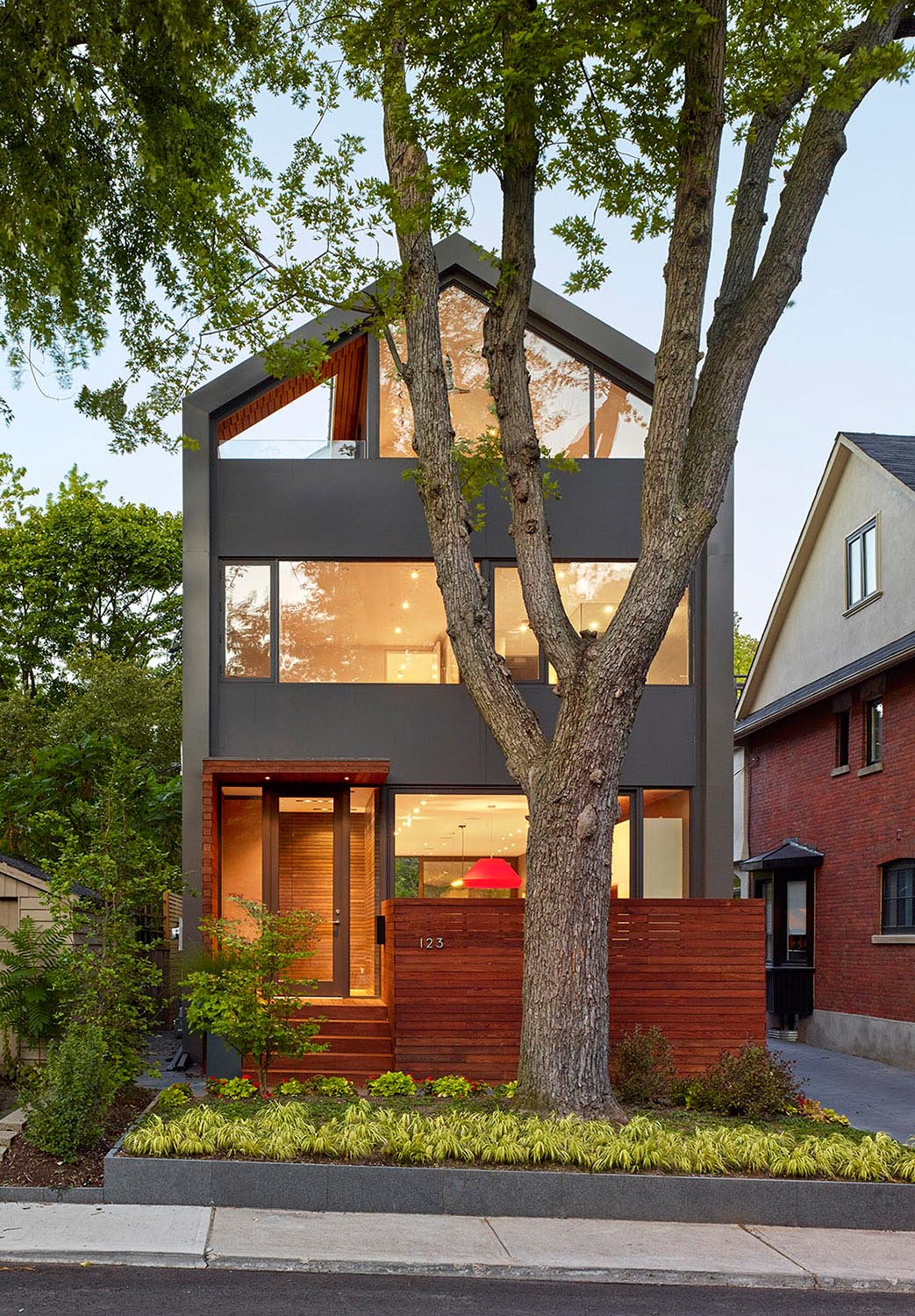 The house facade is a combination of windows, doors, and spandrel panels, with the windows framing the views to the exterior, bringing natural light and the experience of the changing seasons into the interior.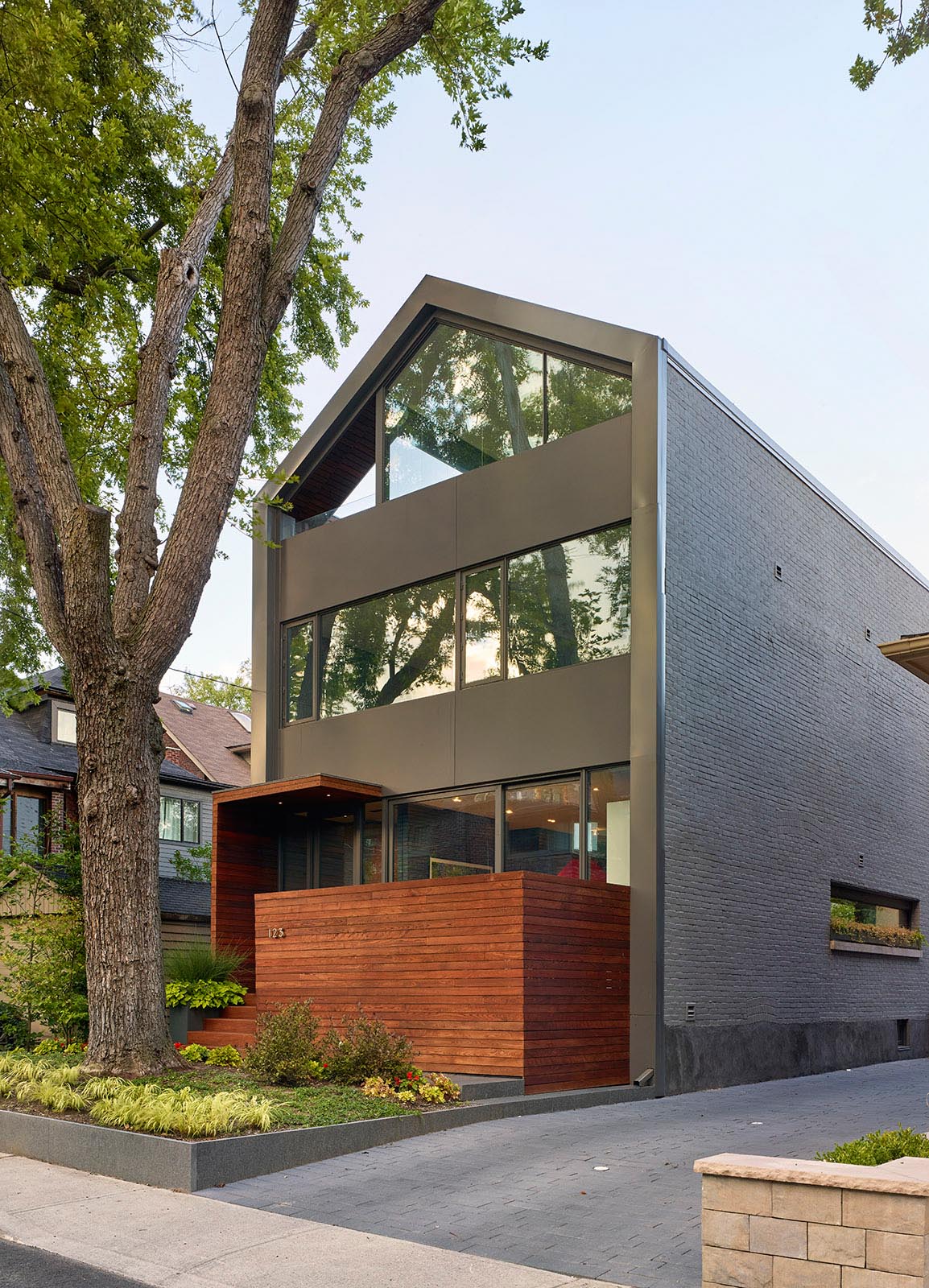 The porch beside the front door acts as a private outdoor dining room enclosed by a five-foot-high wood screen, extending the private realm into the public arena.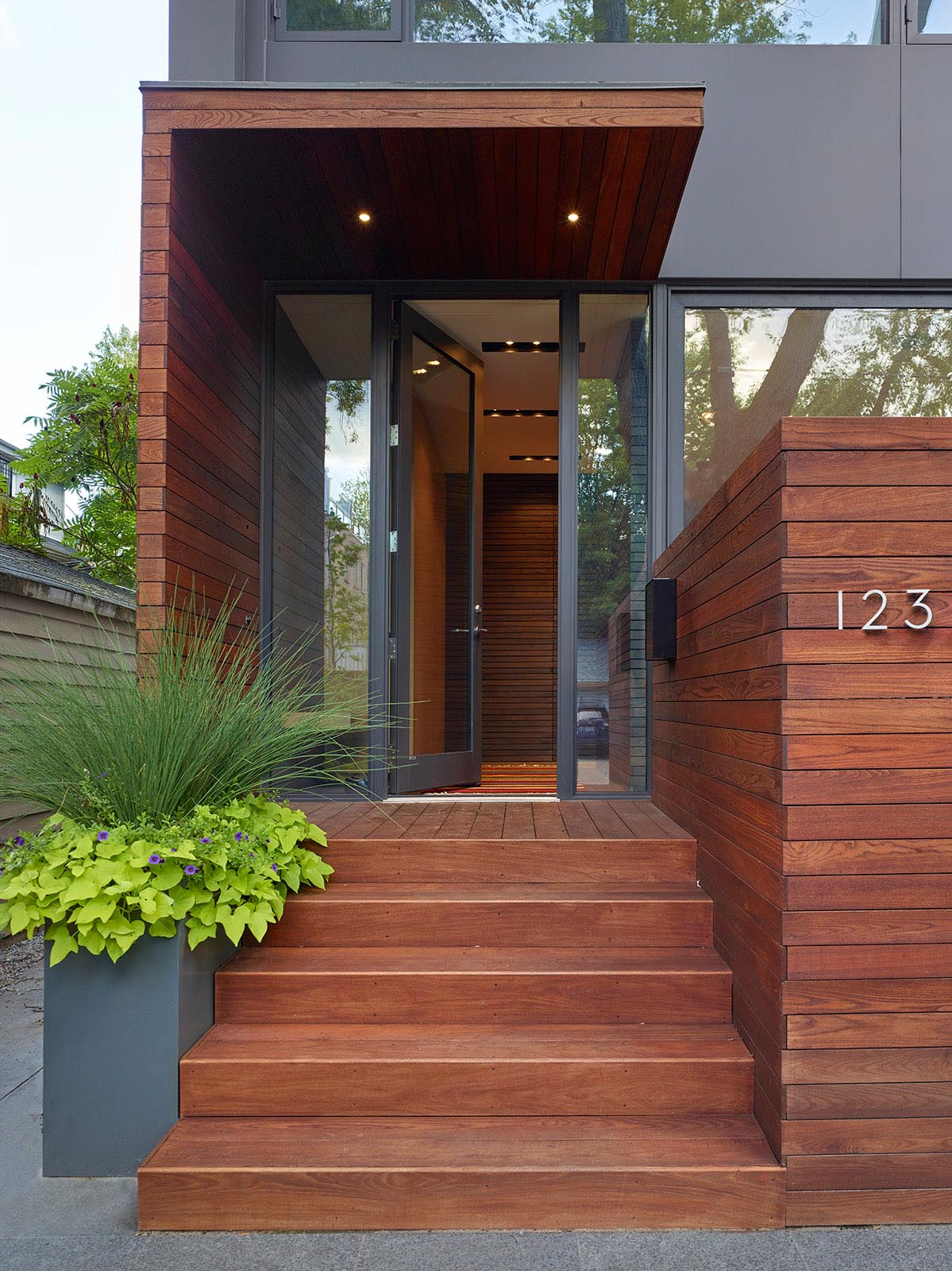 Stepping inside, we see a hidden door that can close off the entryway from the dining room.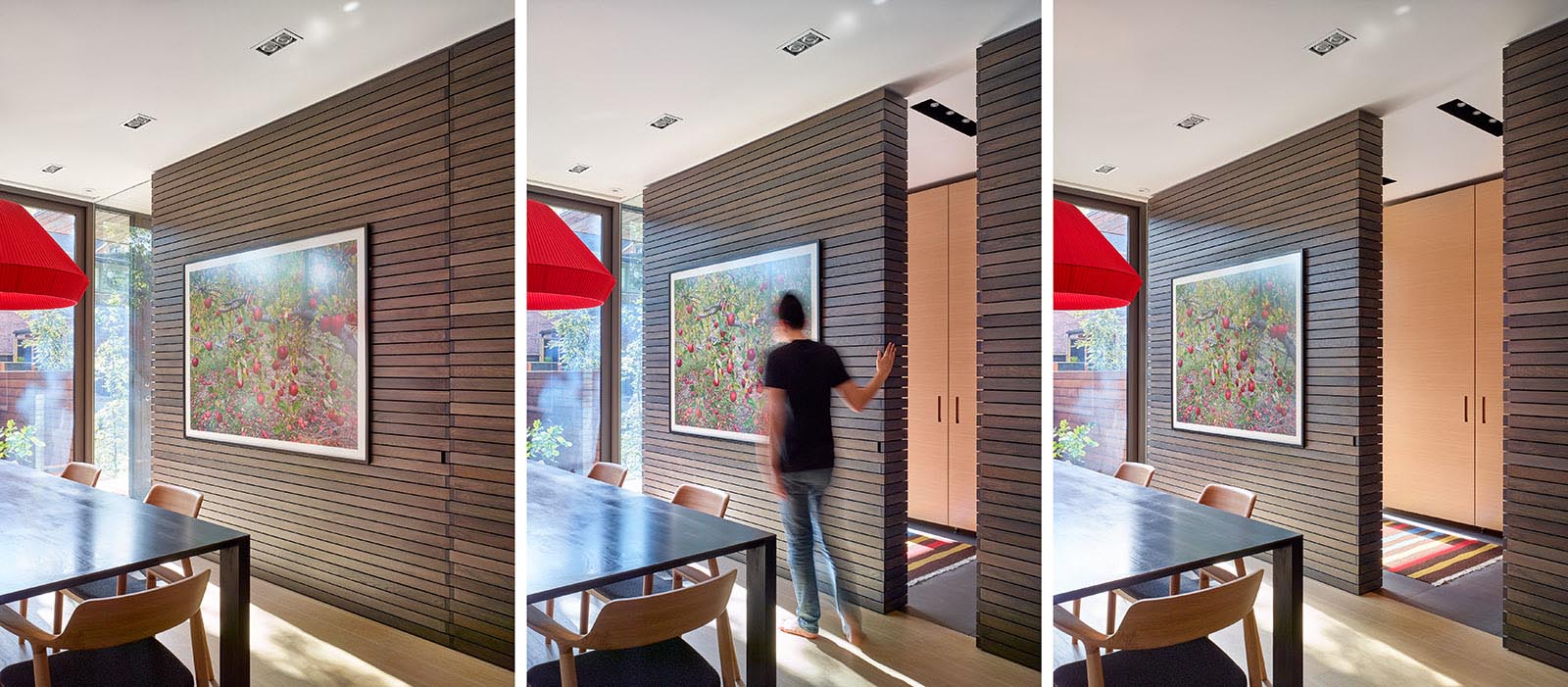 The dining room has a sliding glass door that opens to the private front porch patio, while white cabinets along the wall morph into the kitchen cabinets.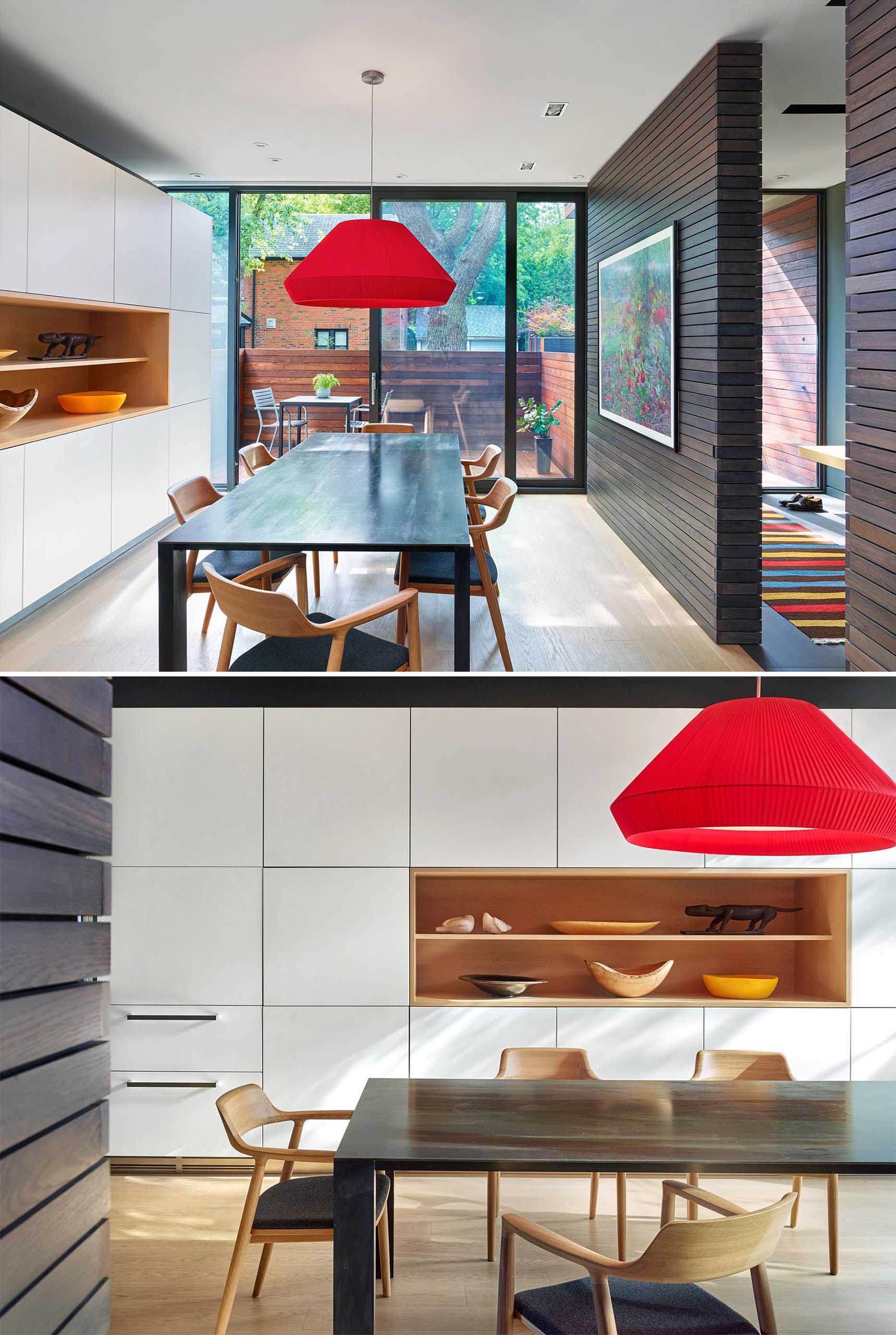 The kitchen has open wood shelves and a black island with room for seating, while a low shelf separates the kitchen and living room. A few steps lead down to the living room.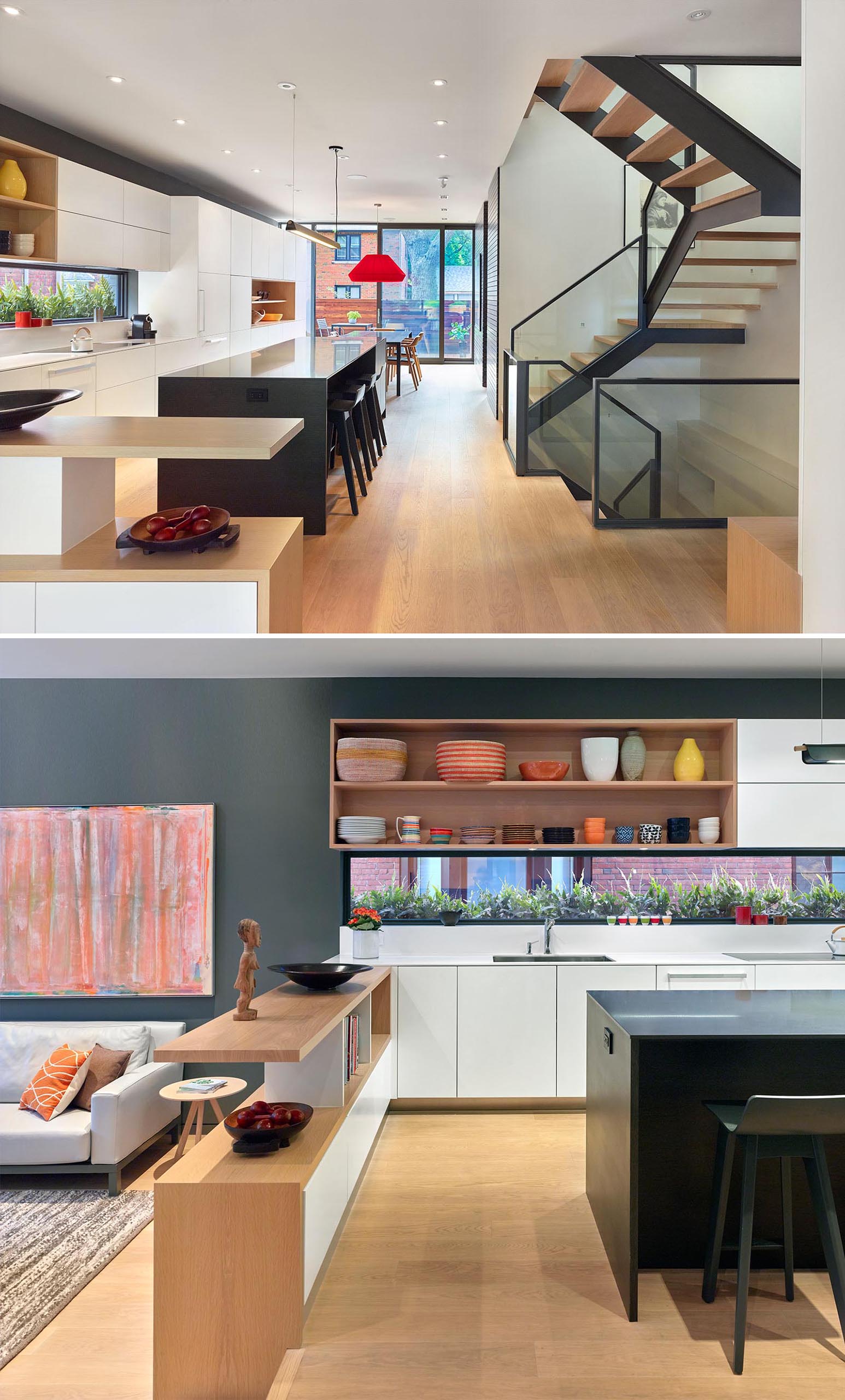 The living room, which has a dark accent wall, has an oversized sliding glass door that opens to a rear deck.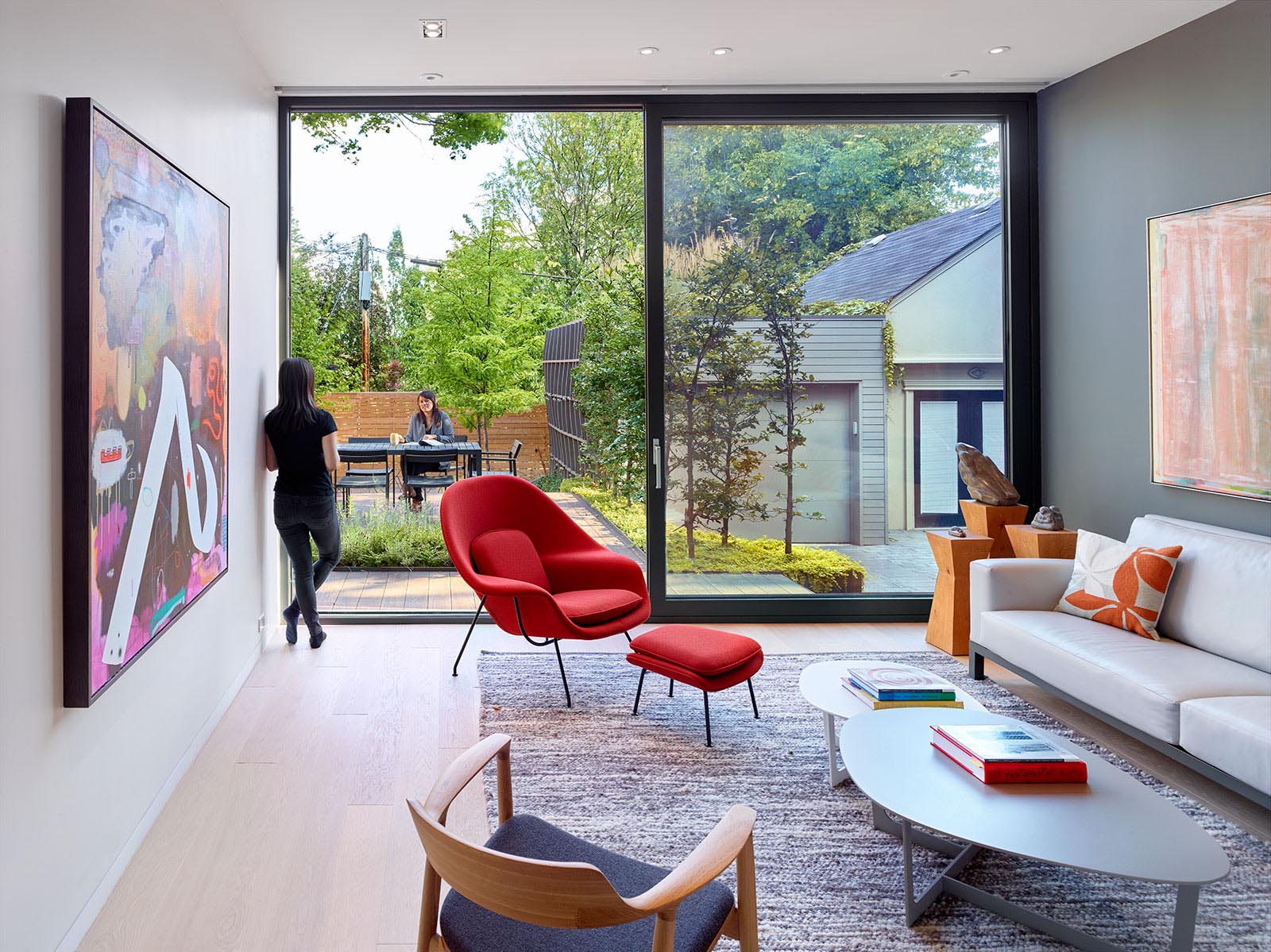 The rear yard is landscaped and features a generously scaled thermally treated ash wood deck, and a few steps down, another zone defined by granite pavers is planted with a row of honey locust trees that offer dappled light and shade in summer.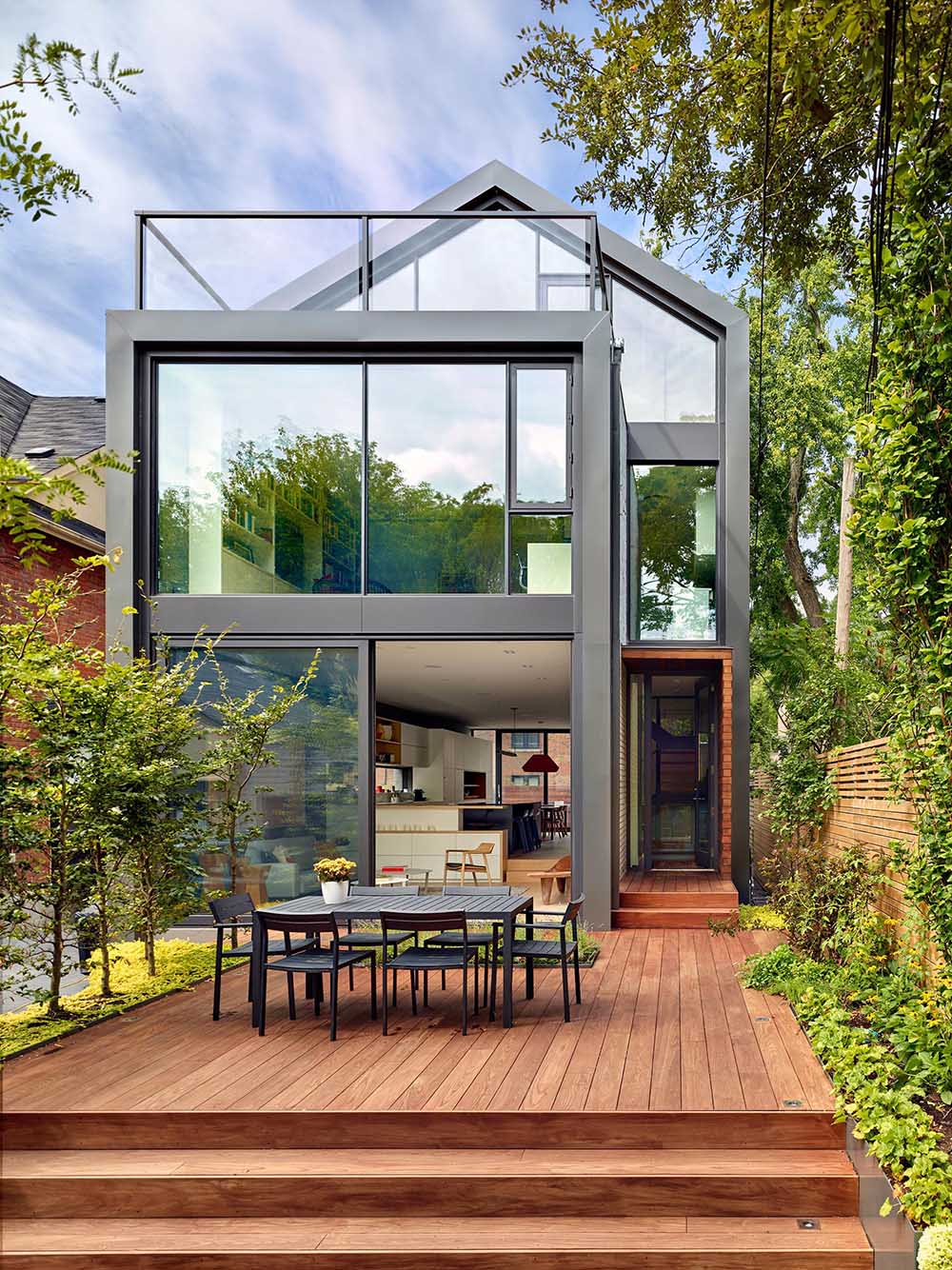 The plant material was selected to provide visual interest year-round. The small garage also has a green roof, allowing it to blend into its surroundings.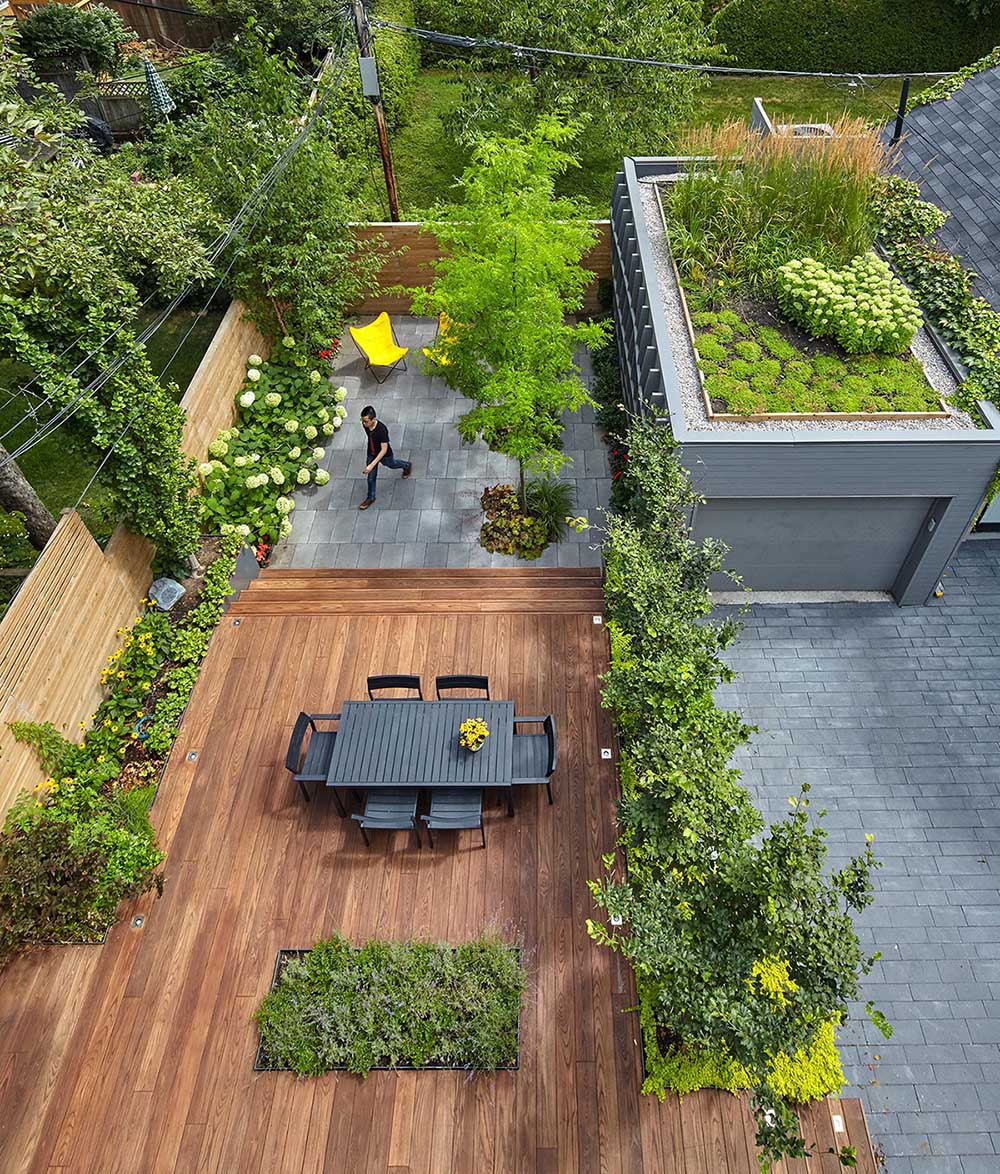 Steel and wood stairs with glass railings connect the various levels of the home.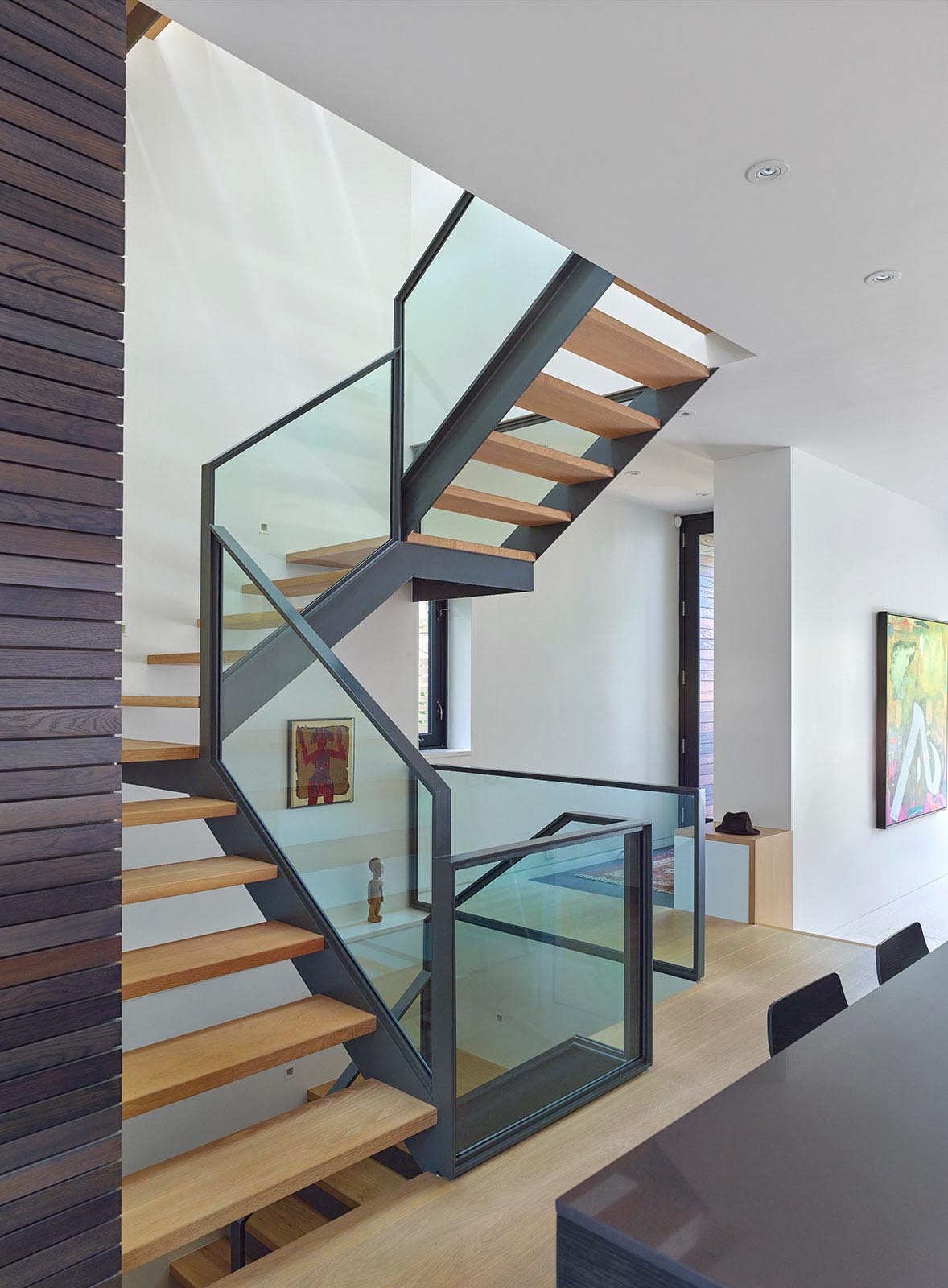 On the third floor, an exposed roof deck off a bedroom at the back of the house has plentiful views over the neighborhood and into the extensive green canopy surrounding the house.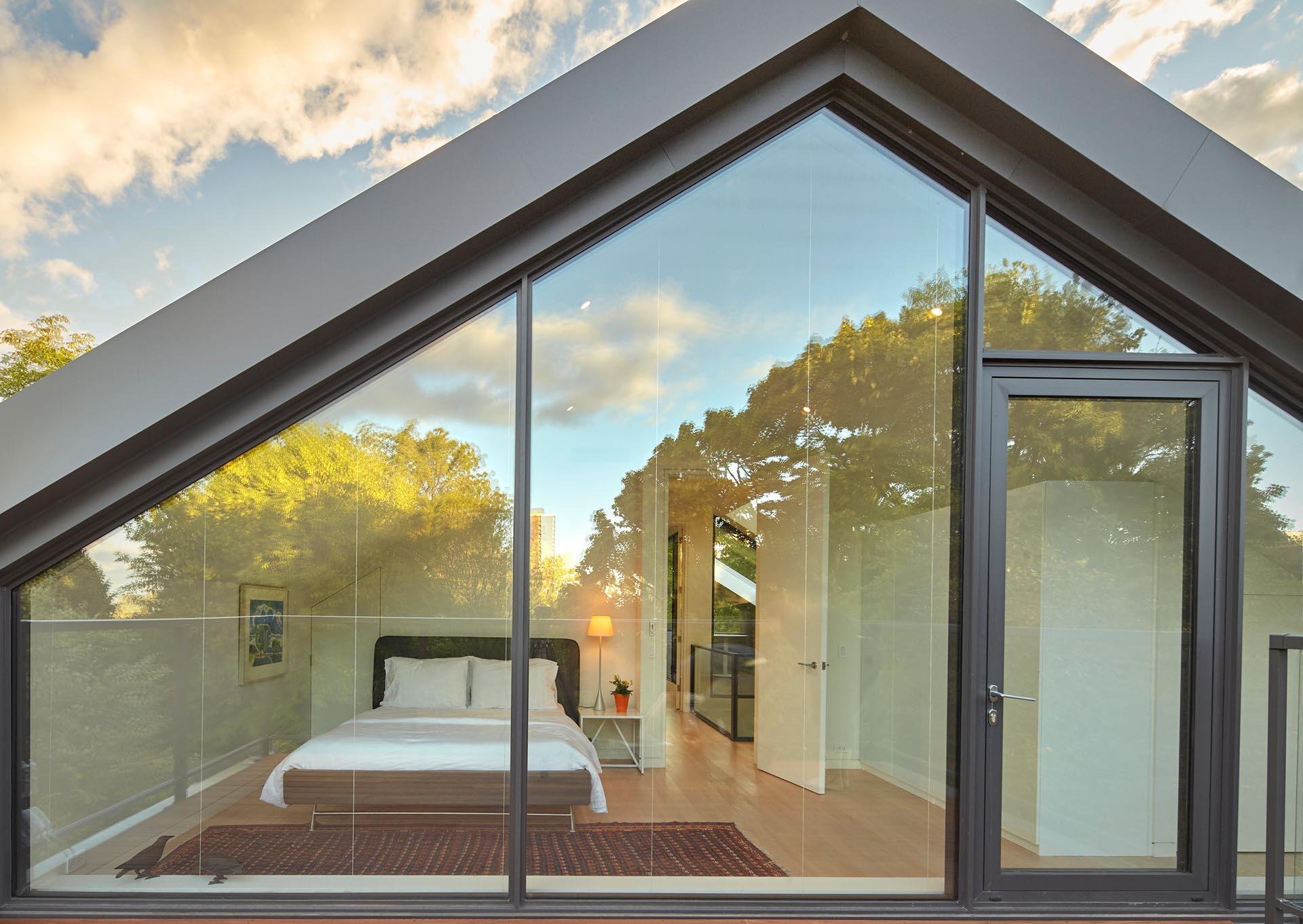 At the front of the house, half of the master bedroom is given over to an intimate exterior space clad in the warm ash, with a recessed planter and an opening carved into the roof for natural light.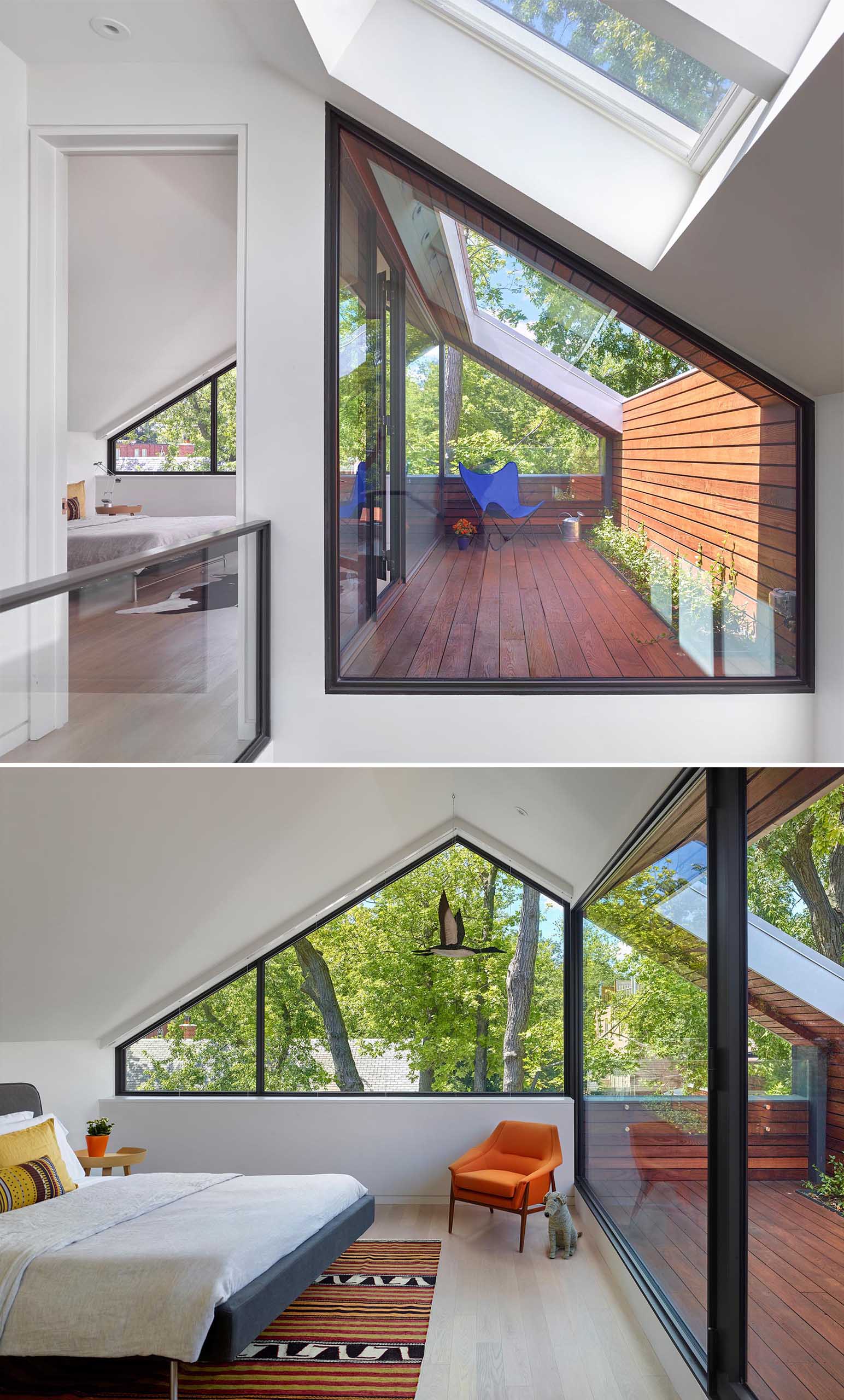 This "skygarden" functions as a unique outdoor room, open to the sky, sun, wind, and stars.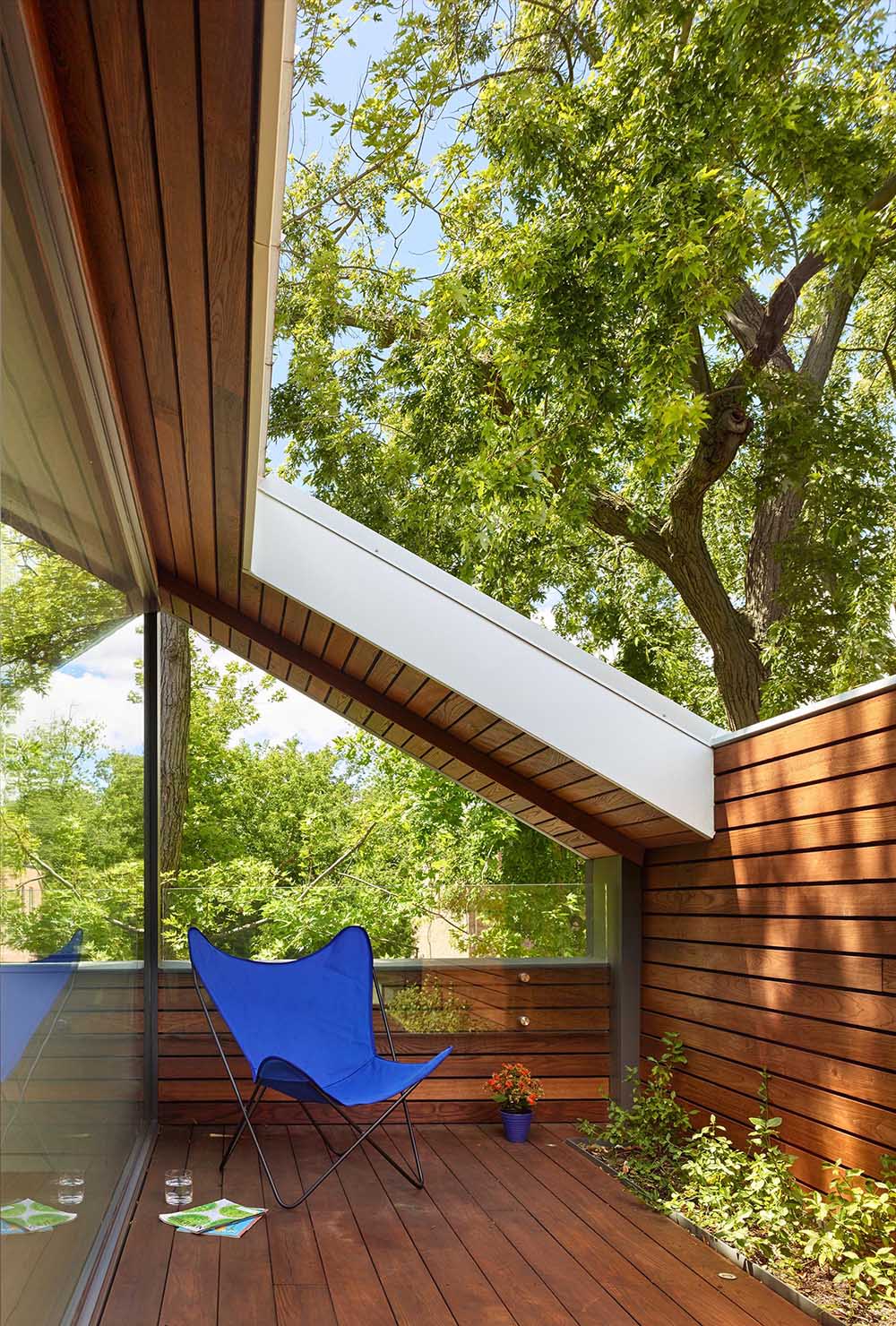 In one of the bathrooms, a floating white vanity lines the wall, while the opposite wall is home to a built-in bathtub and a glass-enclosed shower.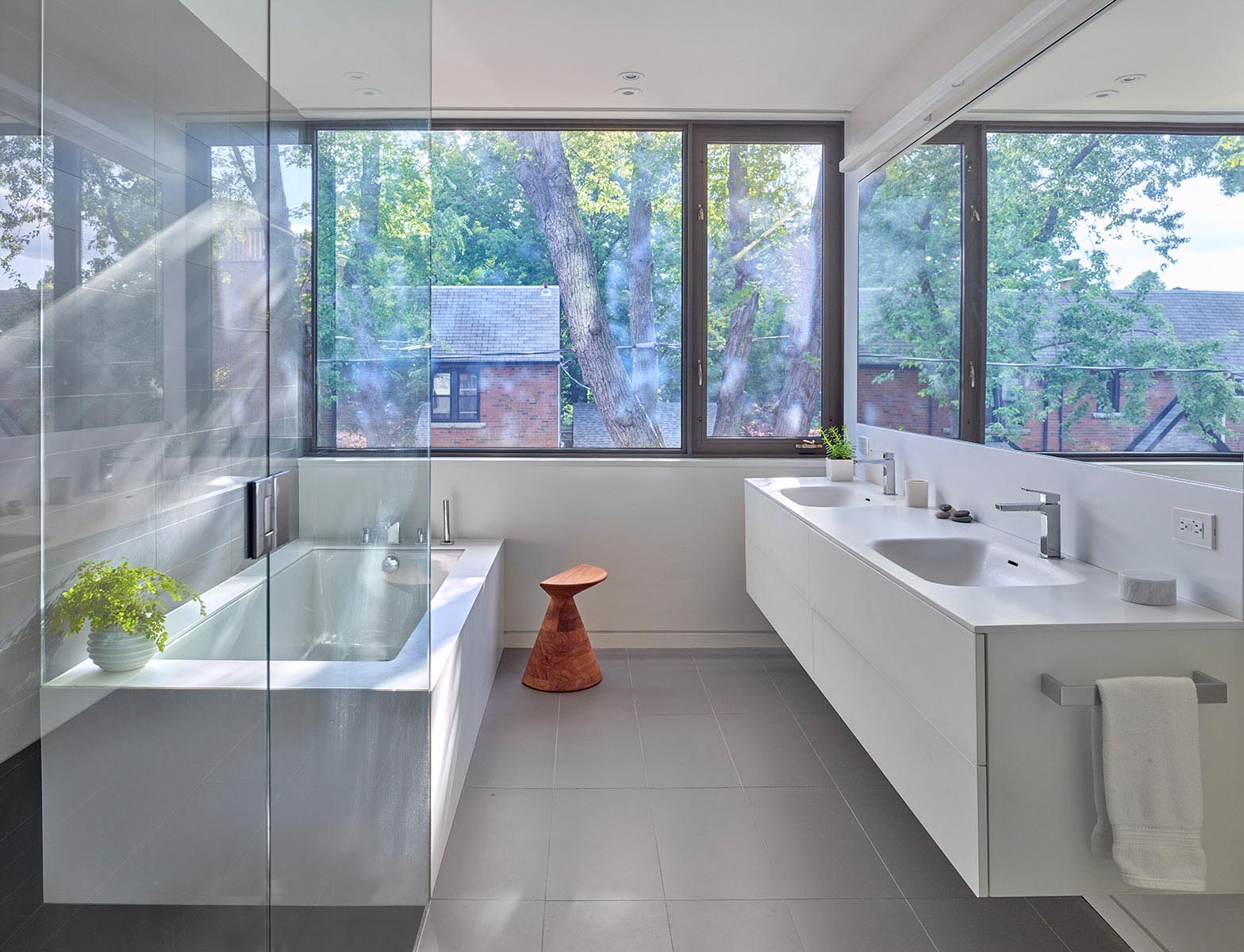 Here's a look at the floor plan and sections.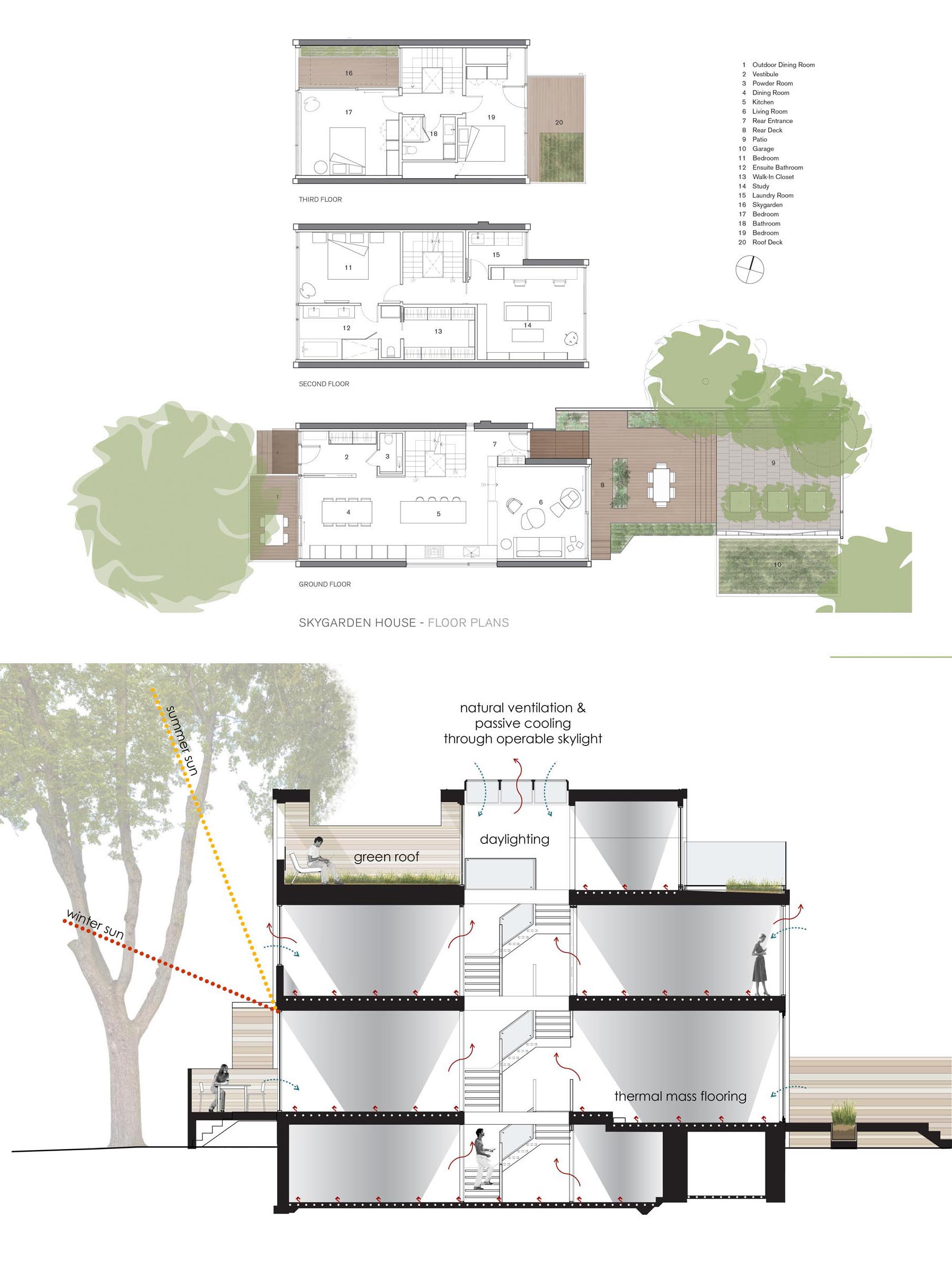 Photography by Shai Gil | Architect and Landscape Design: Dubbeldam Architecture + Design | Project Team: Heather Dubbeldam, Jacob JeBailey, Suzanna MacDonald, Oliver Dang, Amber Baechler, Derek Chaves