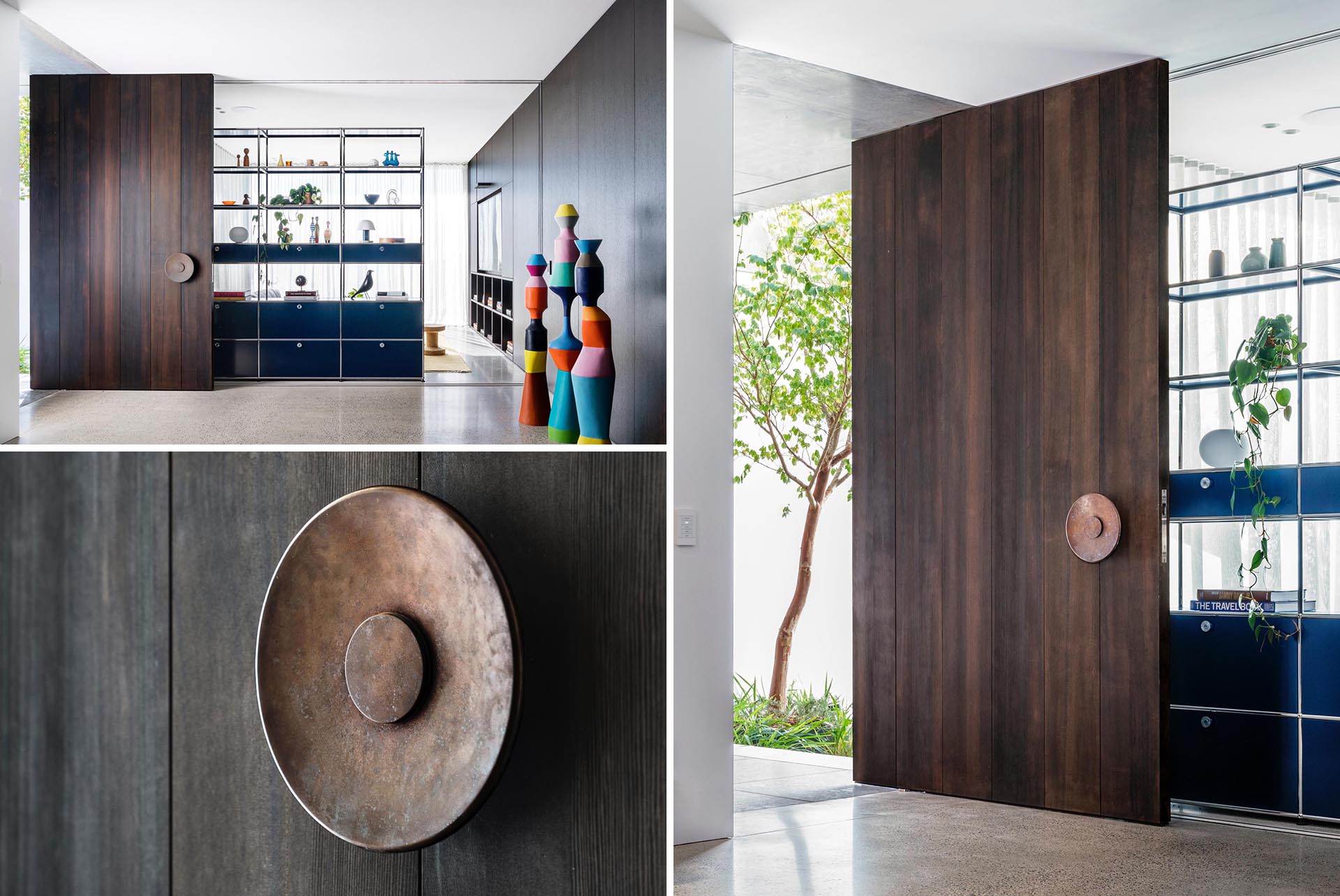 Doors are often overlooked as a design element that really sets the tone for the interior of the home.
In this house designed by Tobias Partners, an oversized floor-to-ceiling dark wood door really stands out as an impressive statement.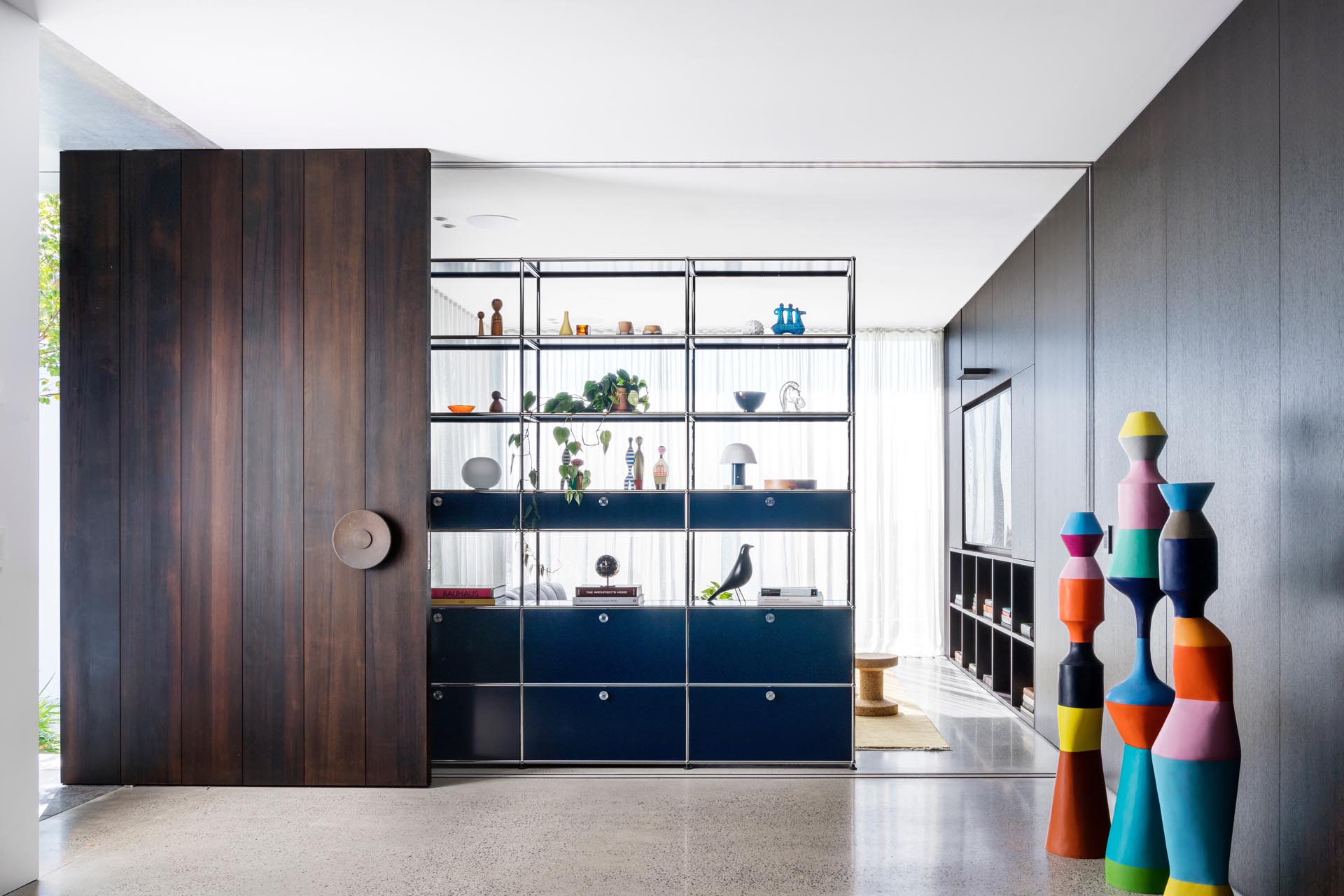 Even though the door is oversized, it isn't mounted on regular hinges, but instead, it's a pivoting front door, creating an even more unique front door experience.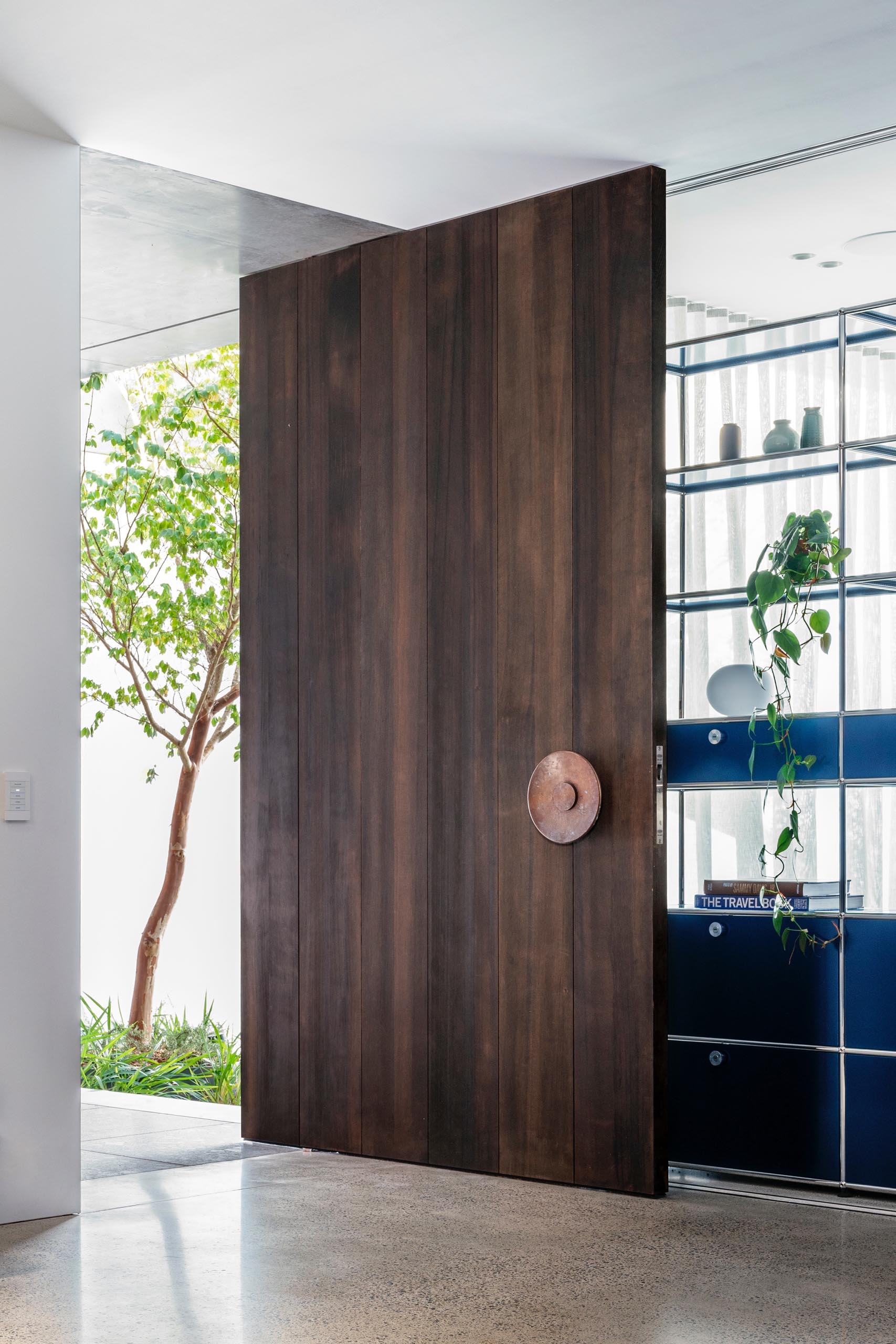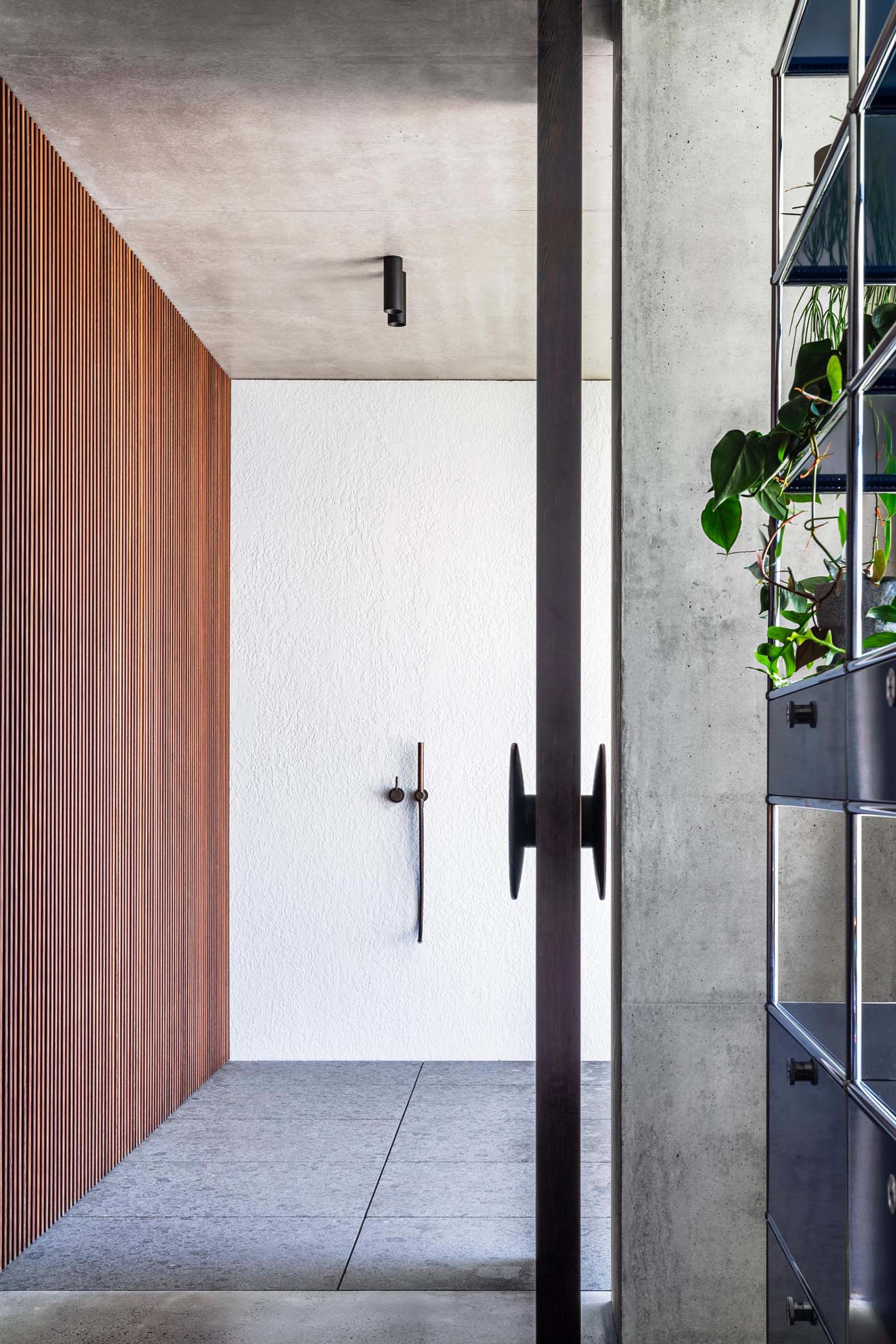 Another design detail on the dark wood door includes an oversized handle, which is only fitting when the door is so large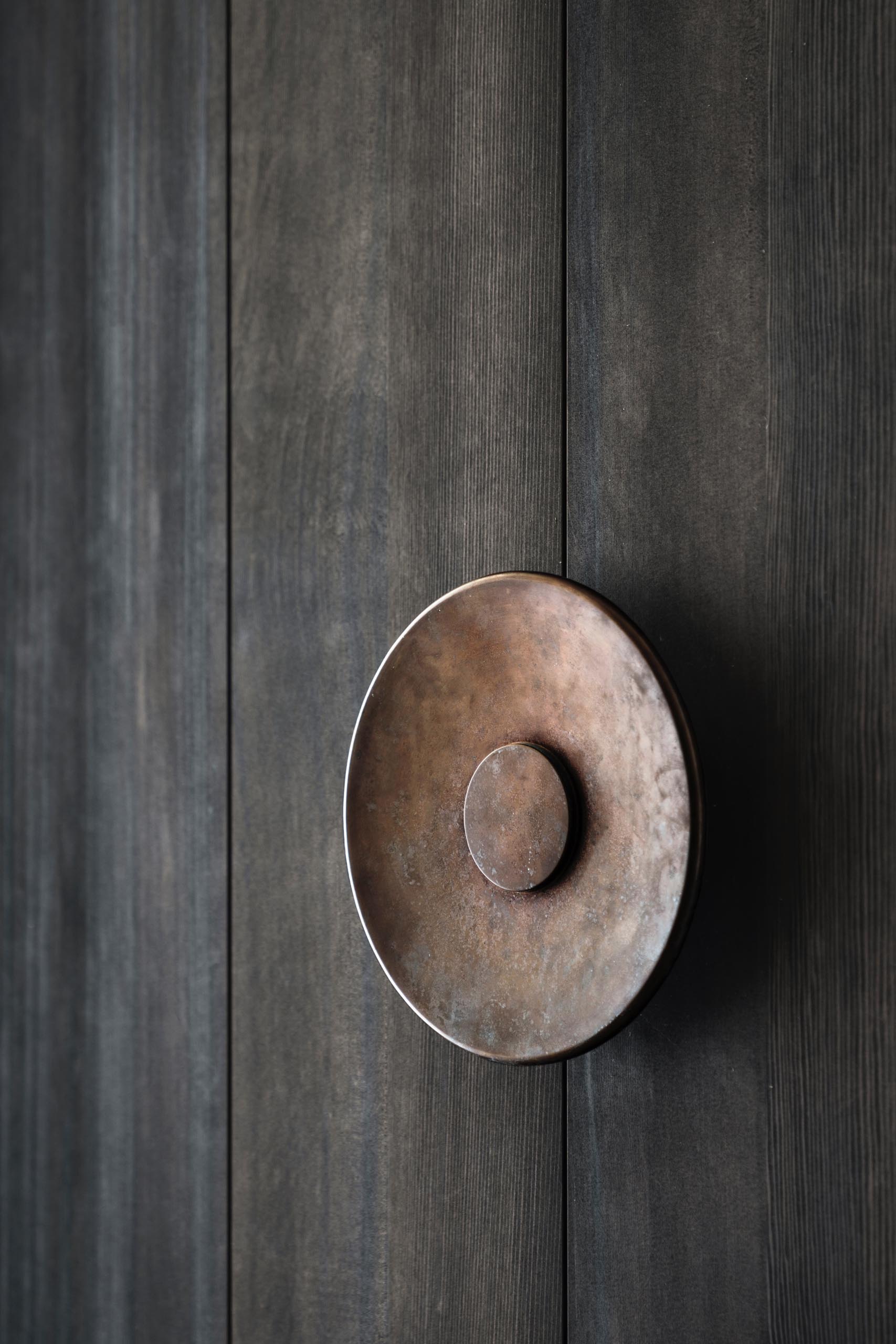 Let's take a look around around the home…
This Australian home is designed with a series of terraced floors that climb the steep block from the street, with the terraced arrangement overcoming the 42 foot (13m) height difference from street level to the site's highest point.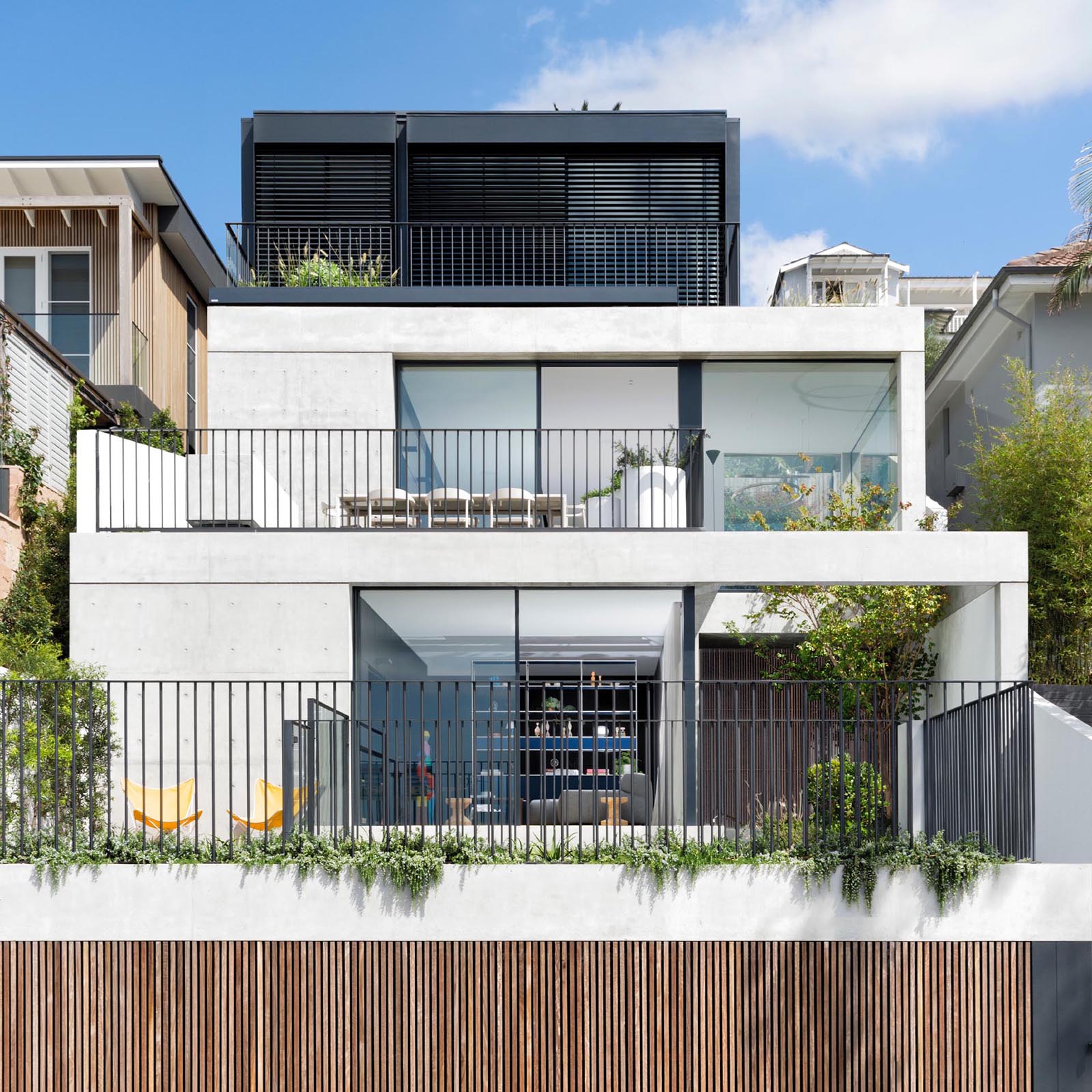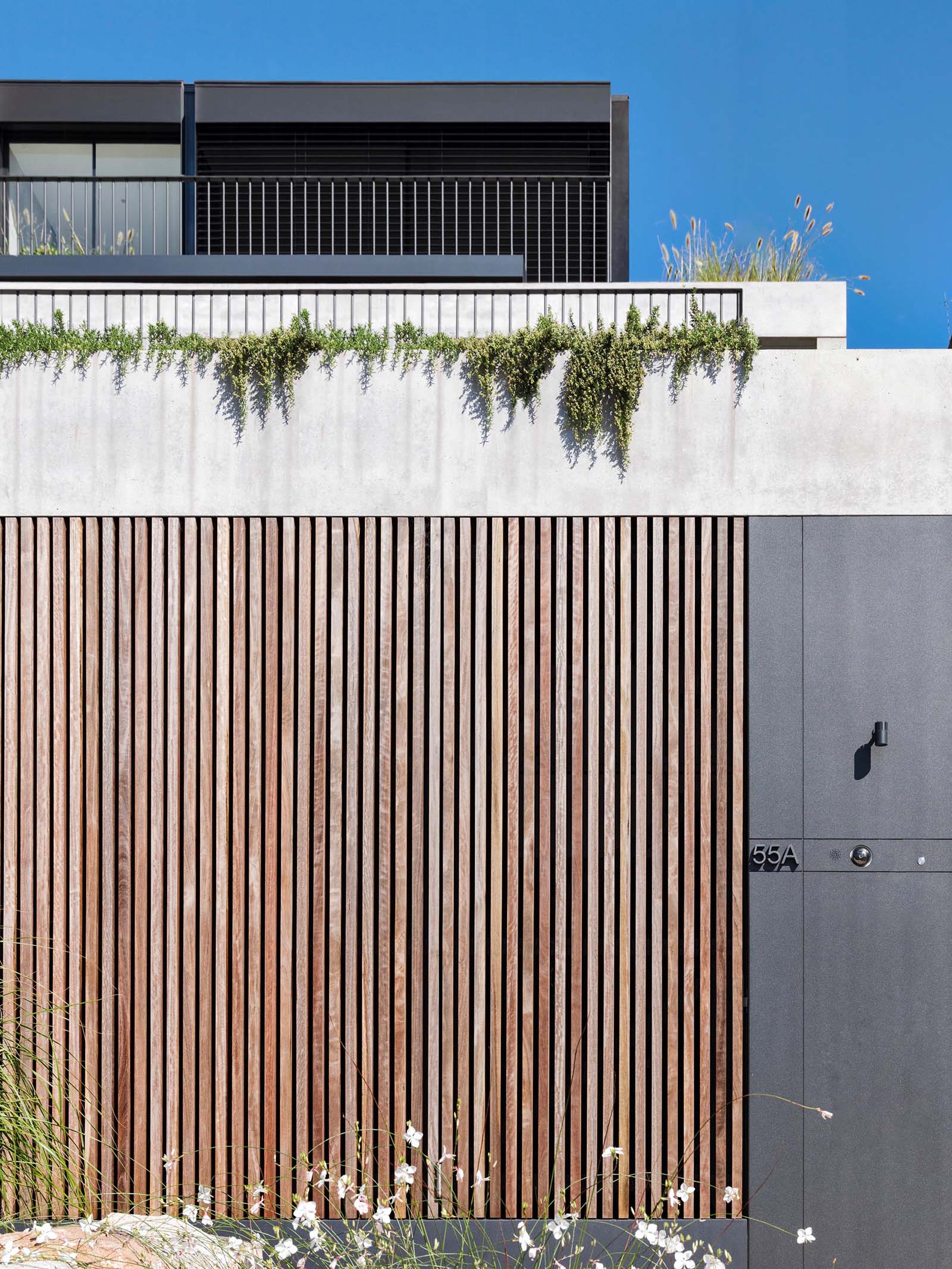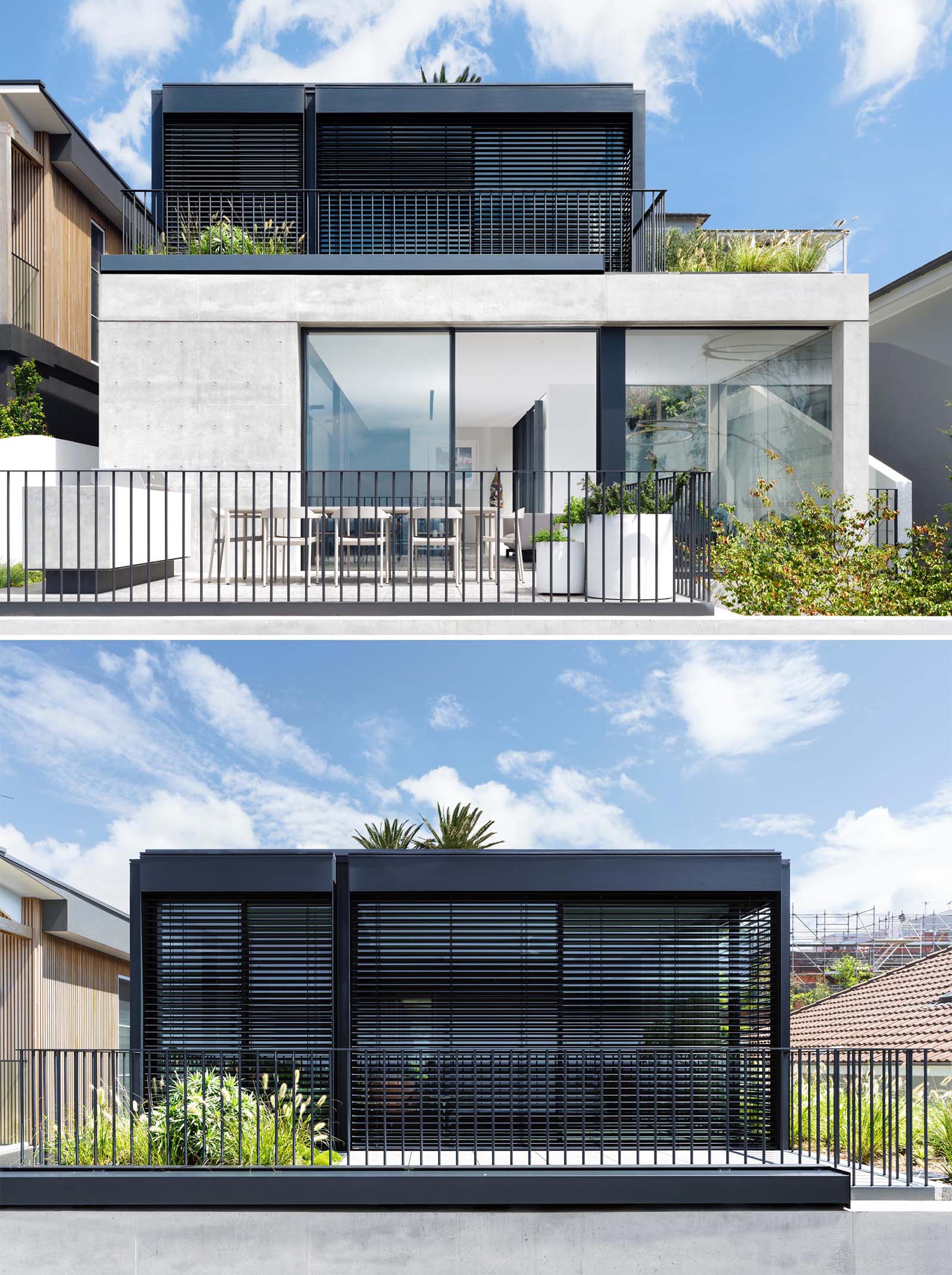 The interior rooms of the home, like the living room, connect with outdoor spaces that introduce natural light and cross-flow breezes.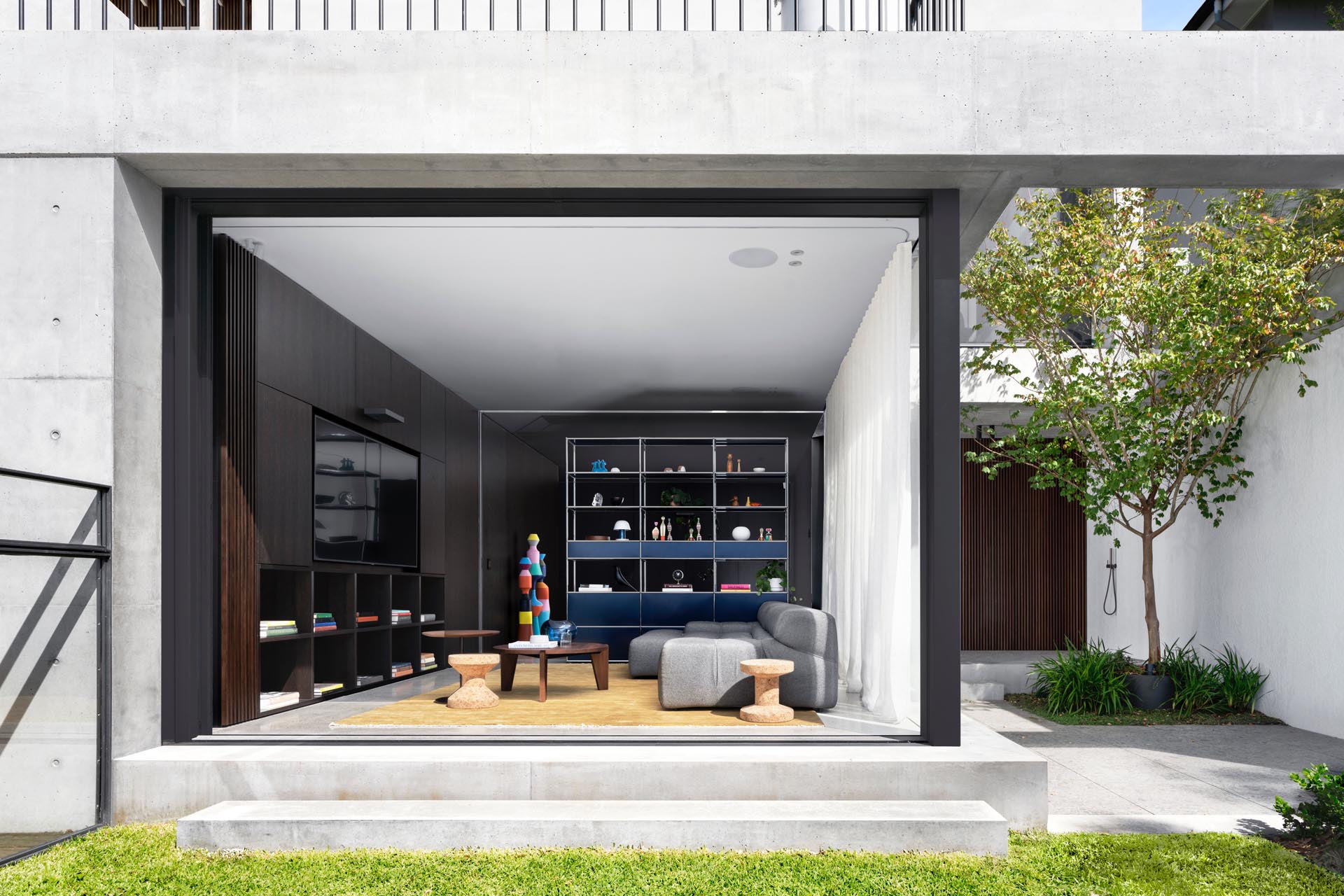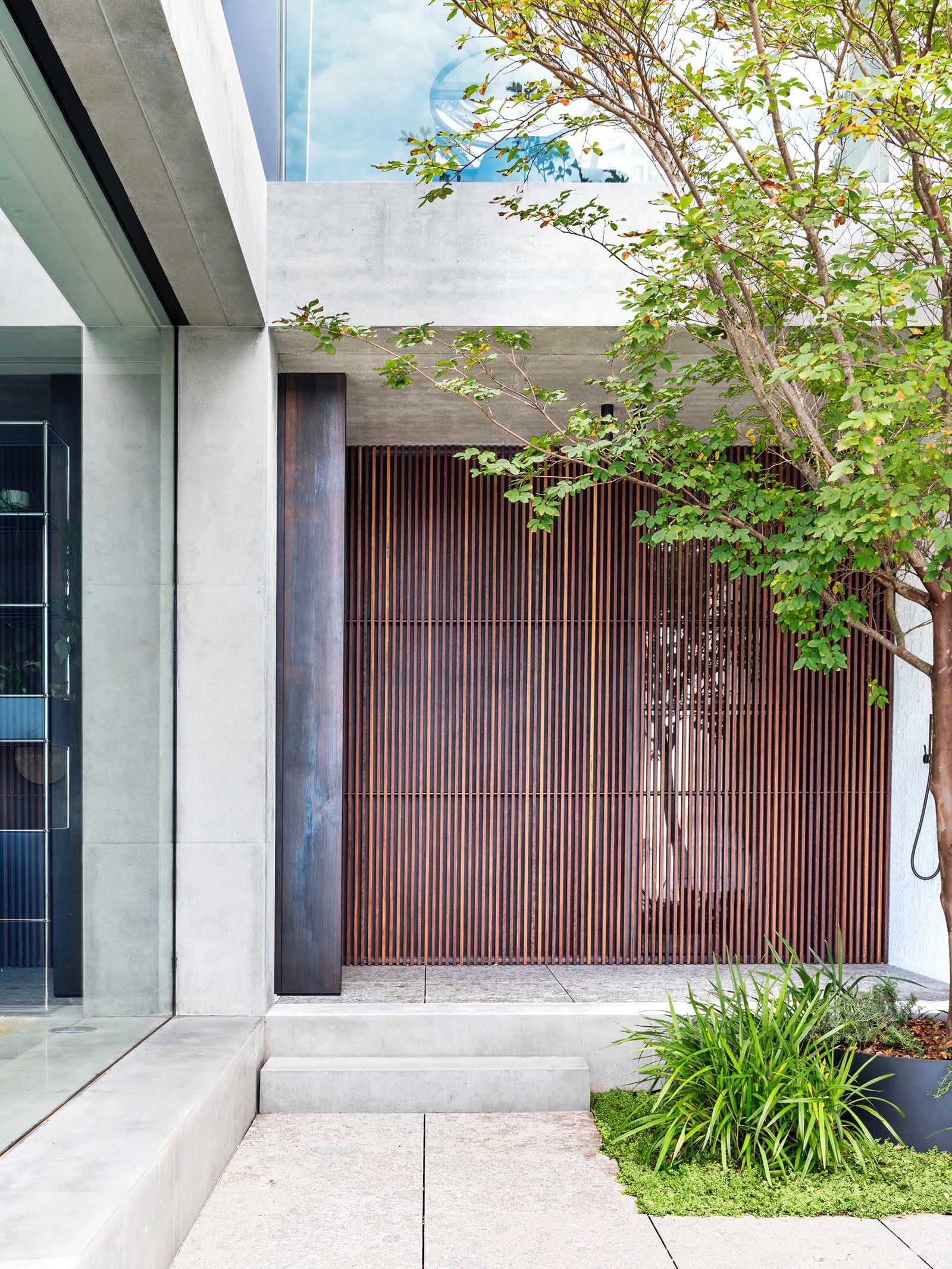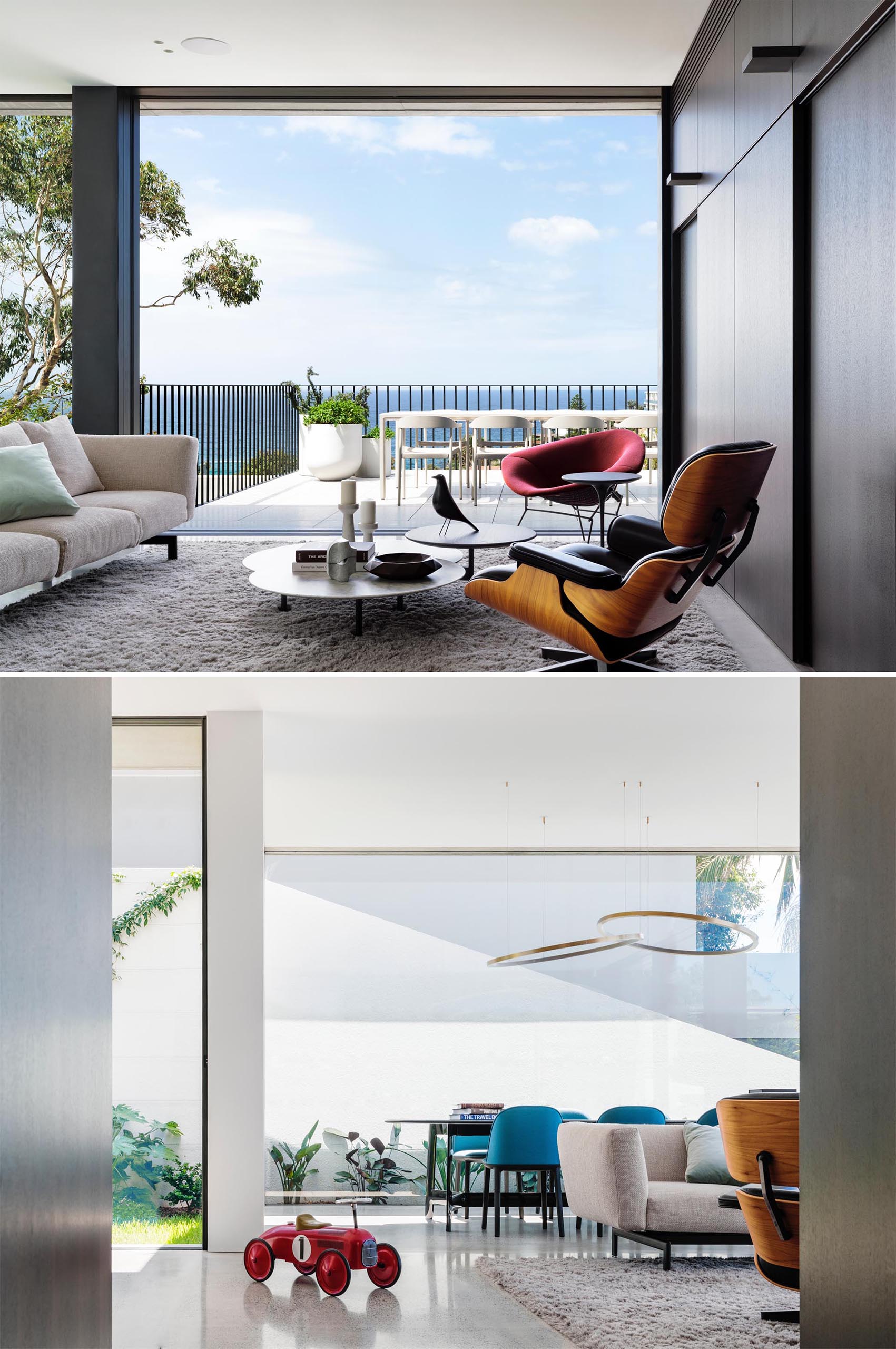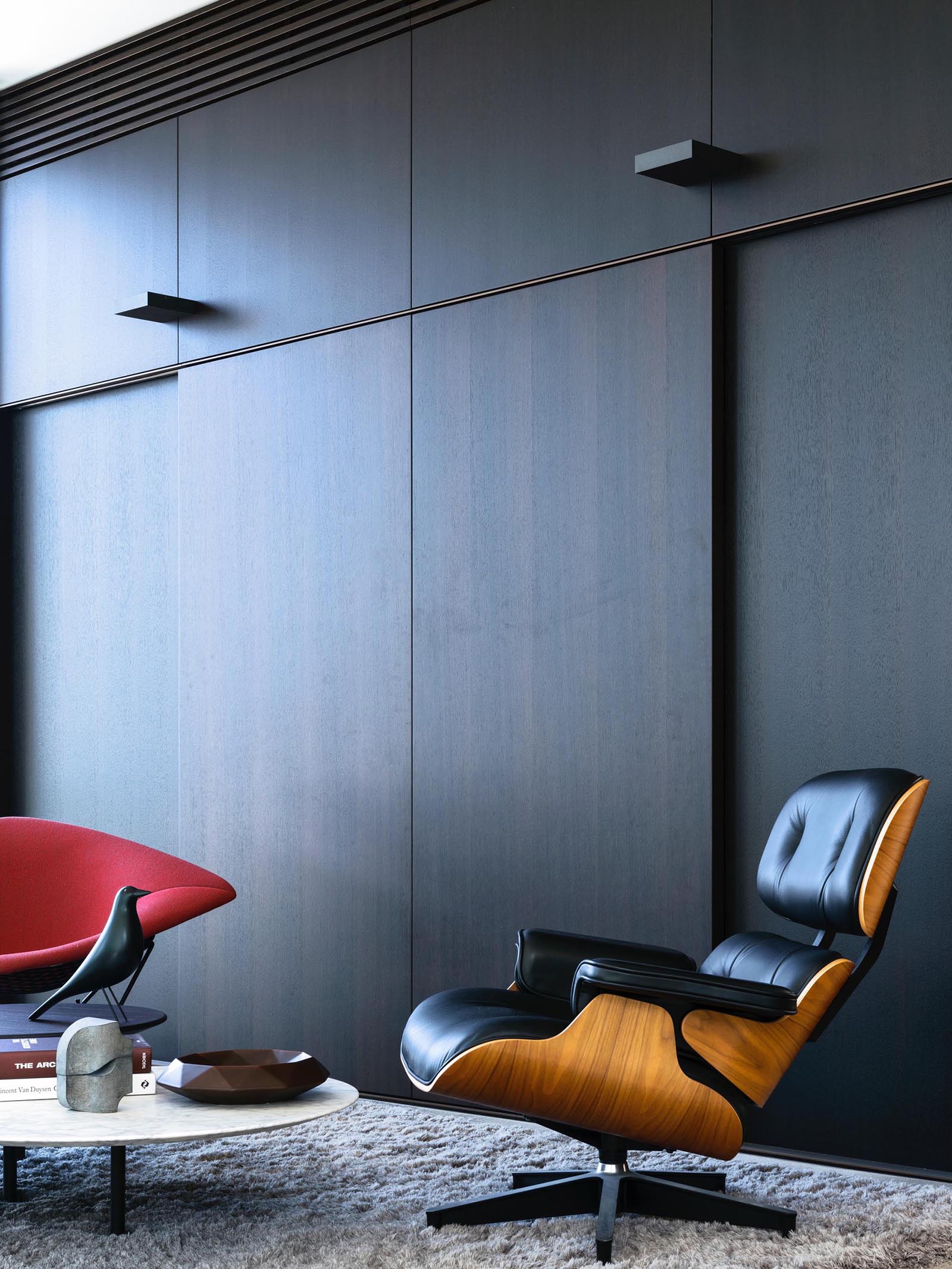 In the kitchen, dark wood cabinets compliment the gray/black feature marble used on the island and backsplash.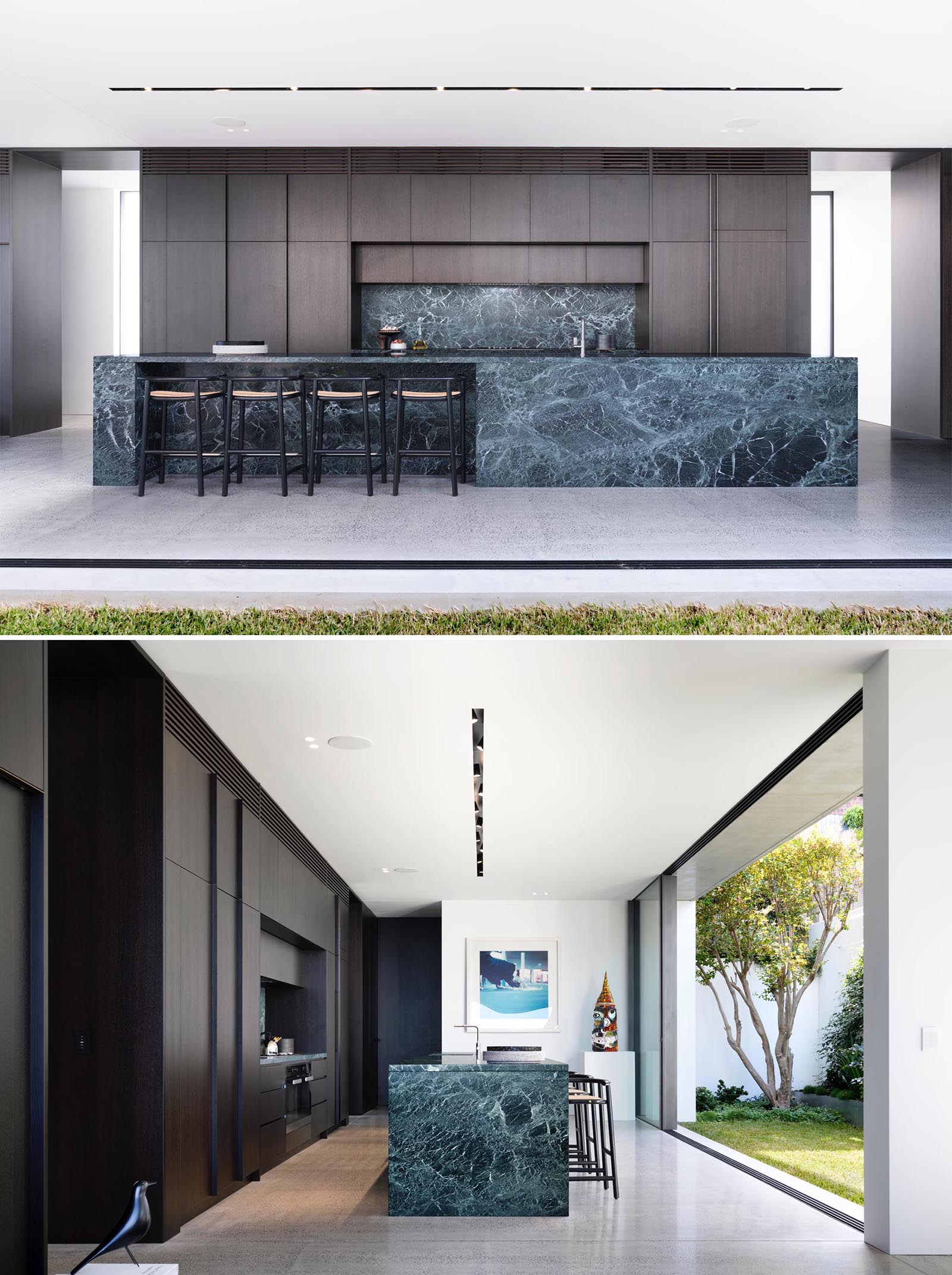 One of the outdoor spaces includes a barbecue area with a dining table. This outdoor space also overlooks a swimming pool accessed from the lower level.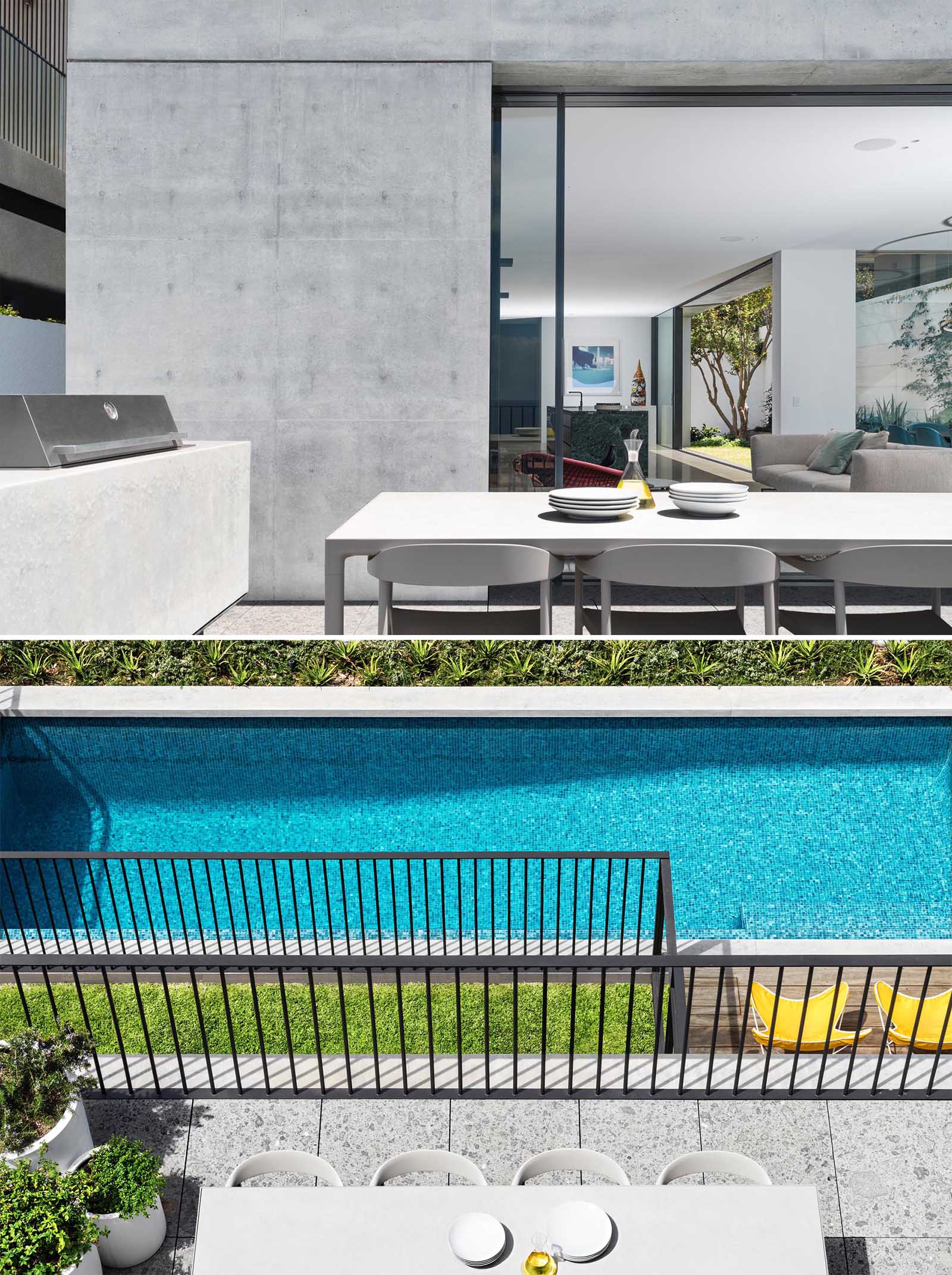 Back by the front door and there's colorful sculptures with a dark backdrop.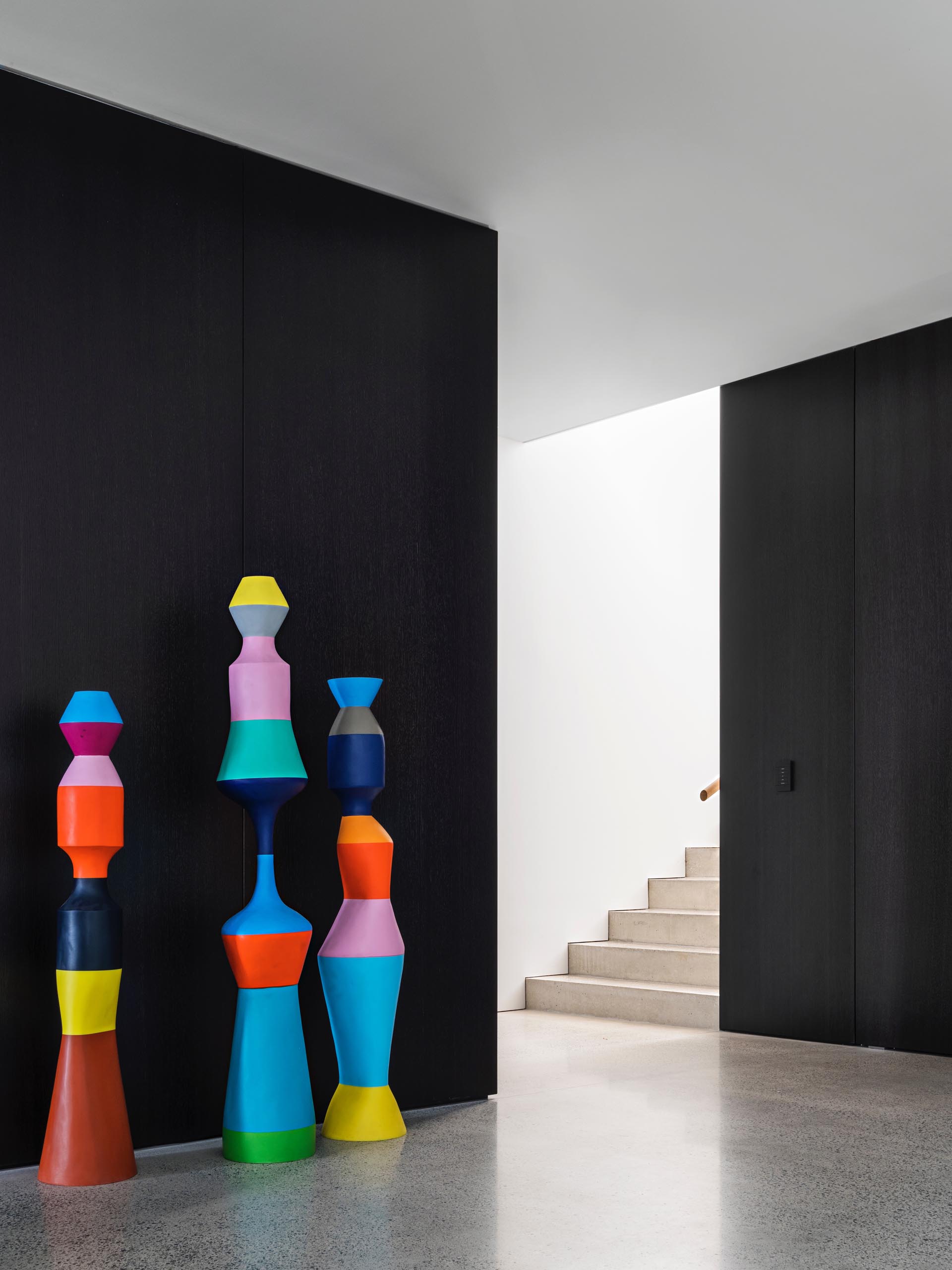 The home includes two different styles of stairs, one wood, and the other concrete.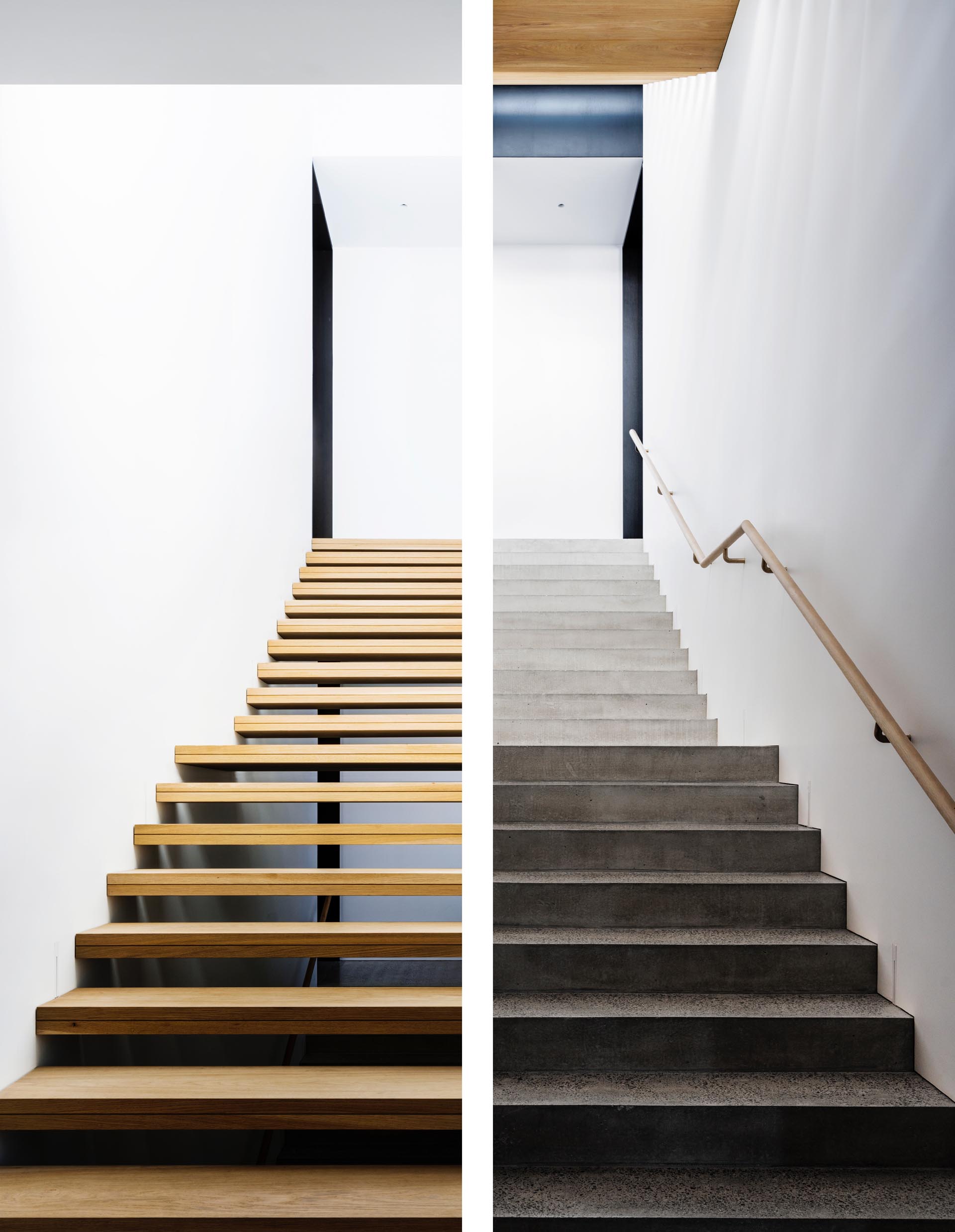 The uppermost level of the home, which the architects mention 'is perched like a delicate hat on the heavier structure below', accommodates the family's bedrooms and bathrooms.