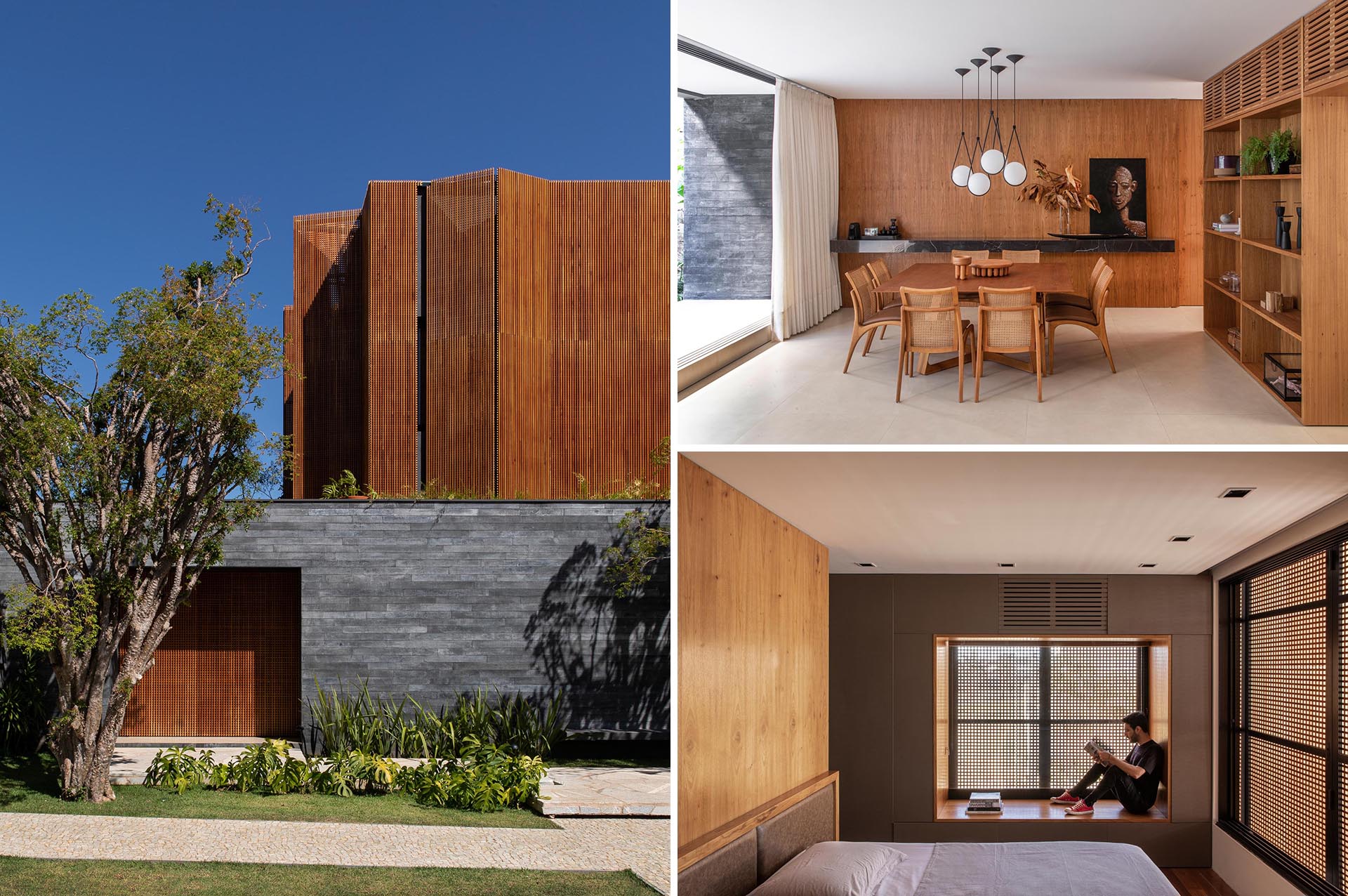 mf+arquitetos has recently completed a new house in Sao Paulo, Brazil, that features materials such as concrete, wood, and stone.
The upper level of the home covered with wooden louvers, creating privacy and thermal comfort.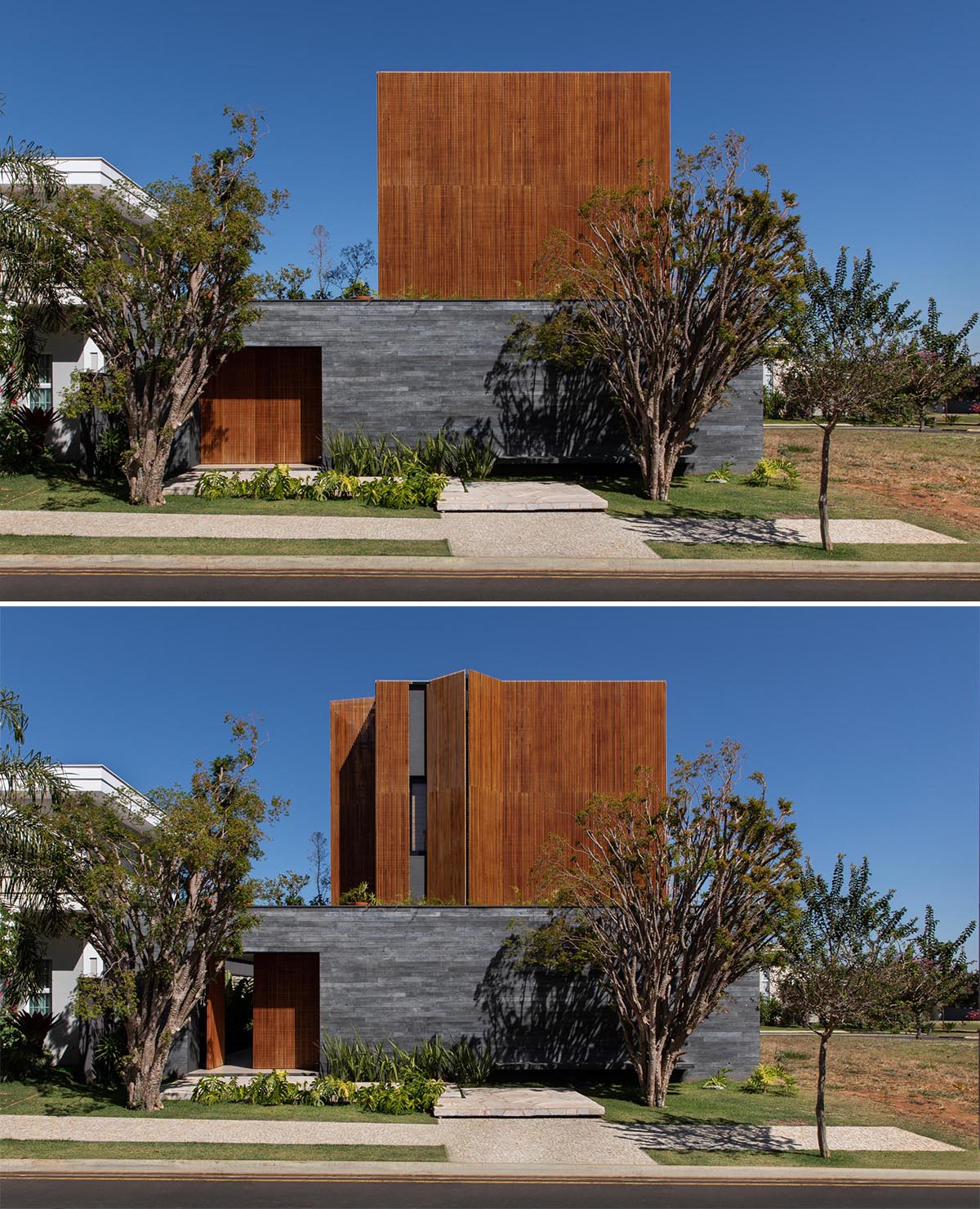 Overall the materials chosen for the house help to create a warm and welcoming atmosphere on the street and inside the home.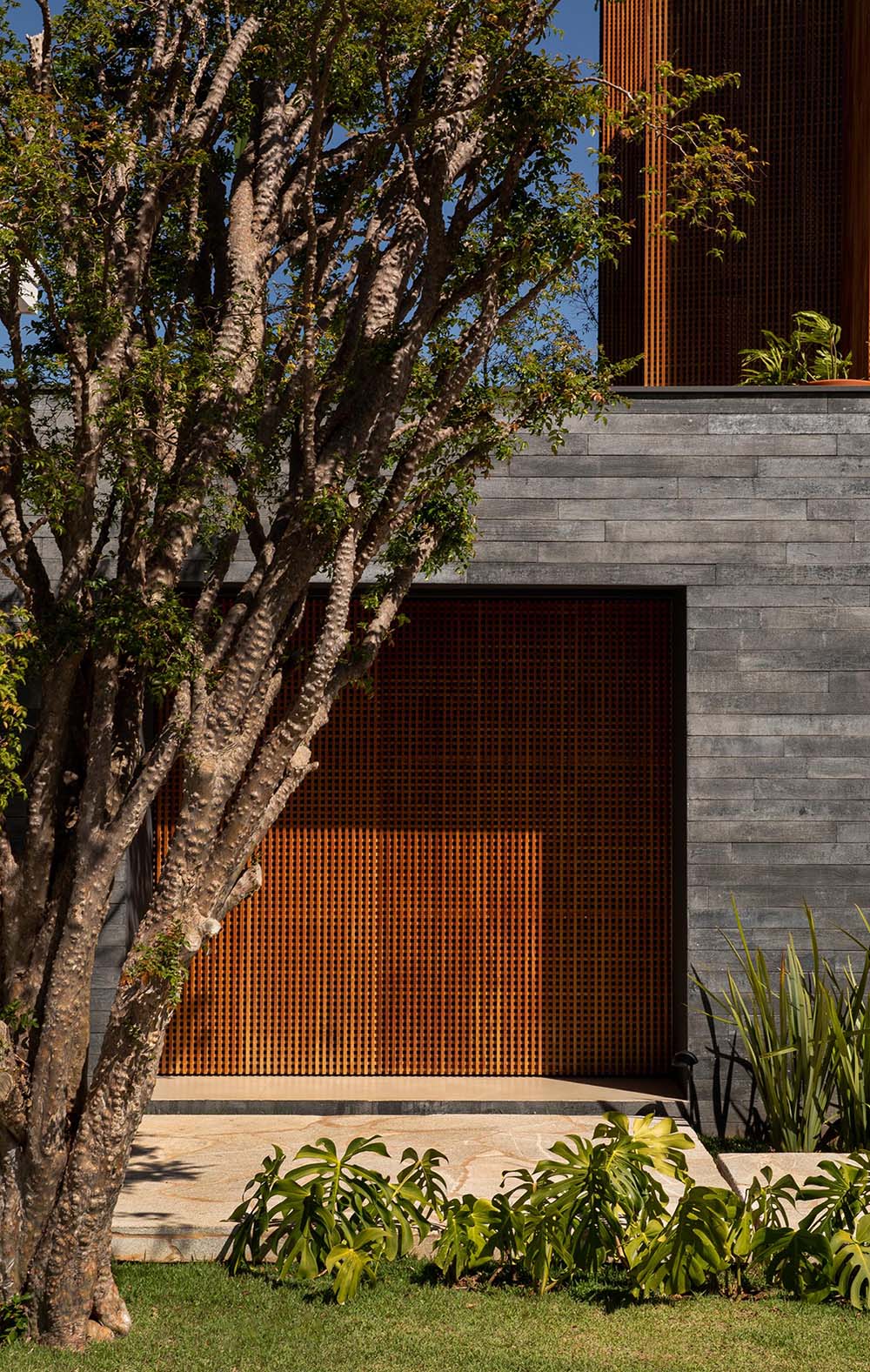 A large front door guides people inside, where there's a wall of glass that opens to the living room and the dining room.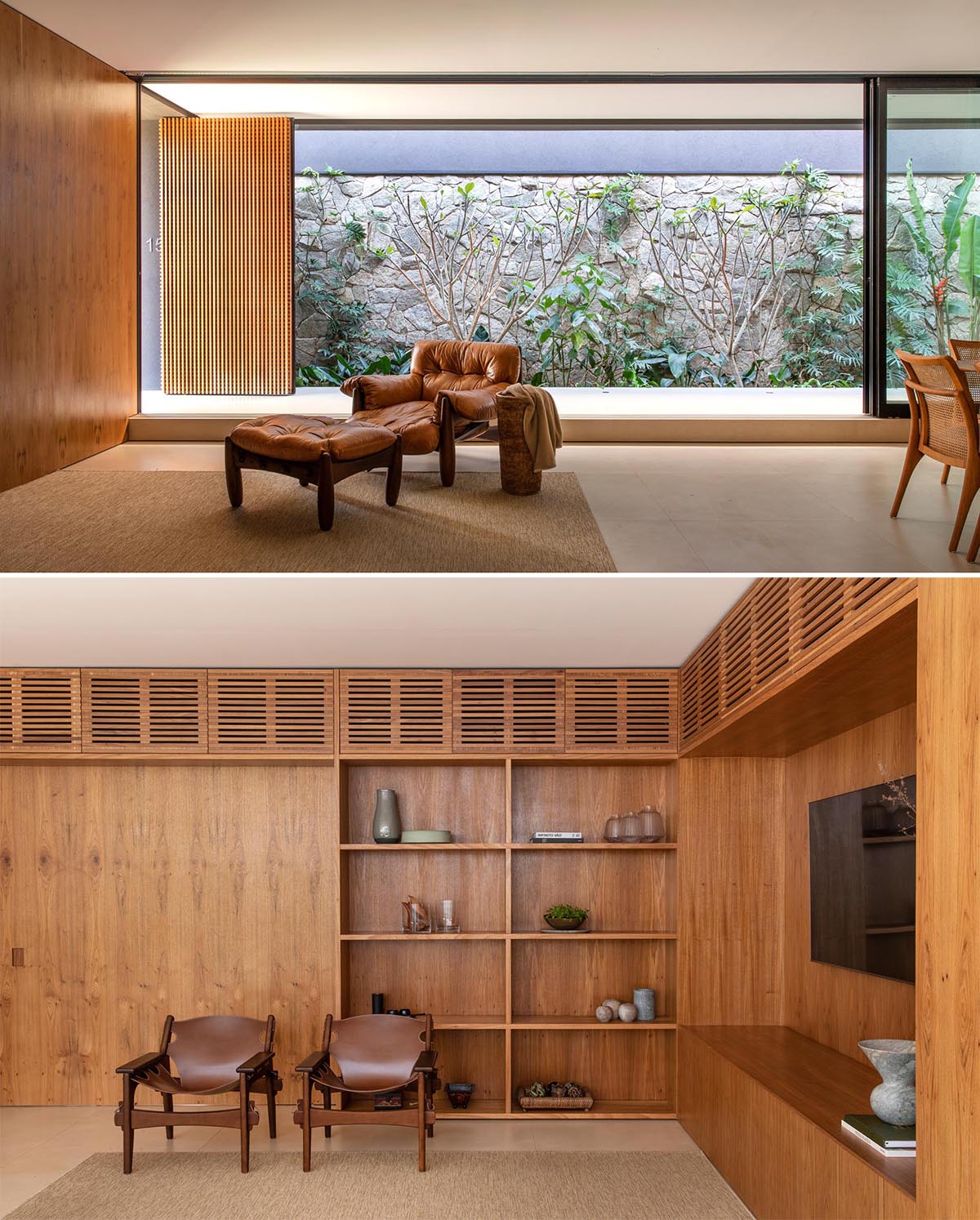 Built-in wood shelving covered in freijó wood connects the two spaces.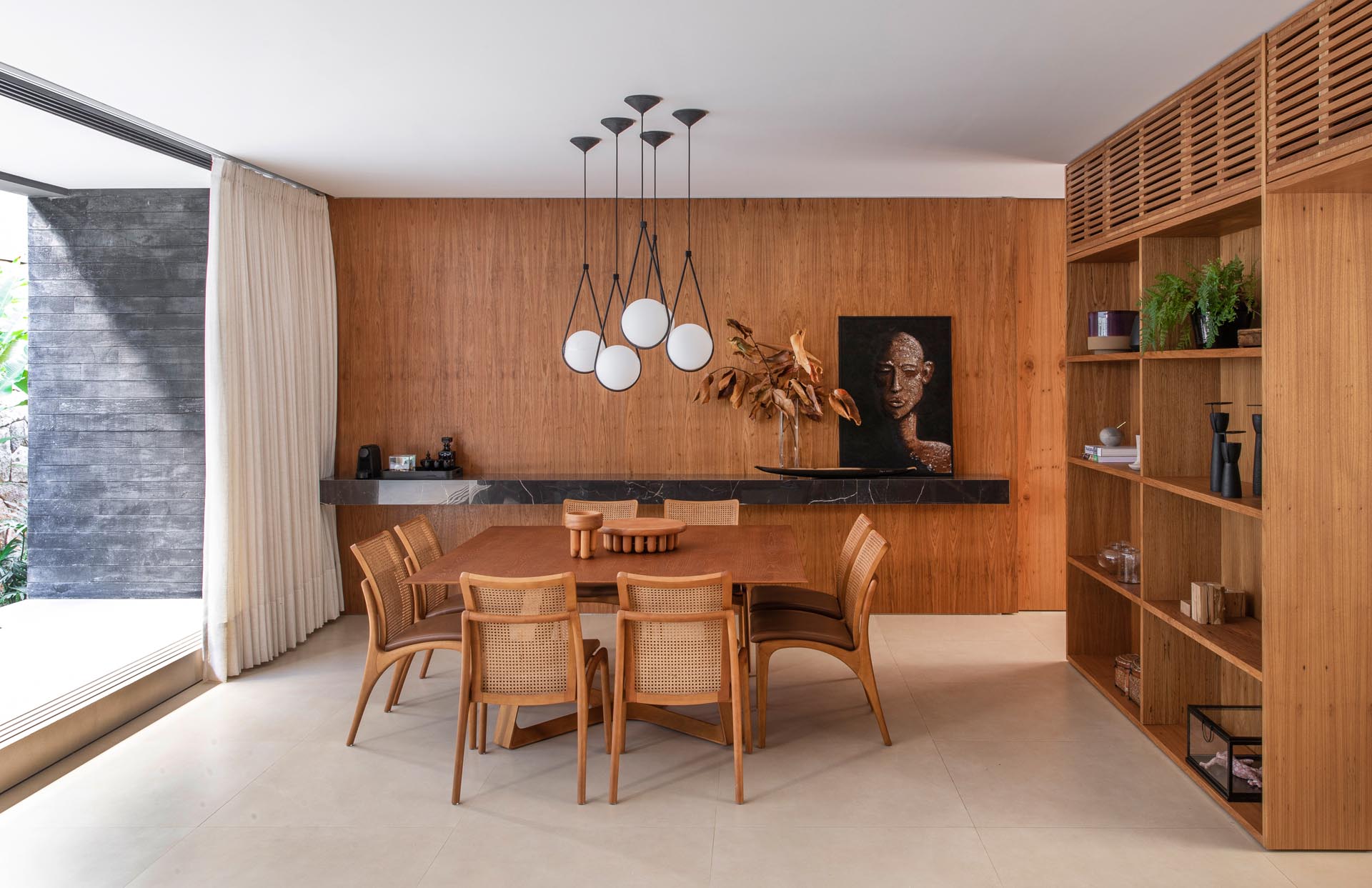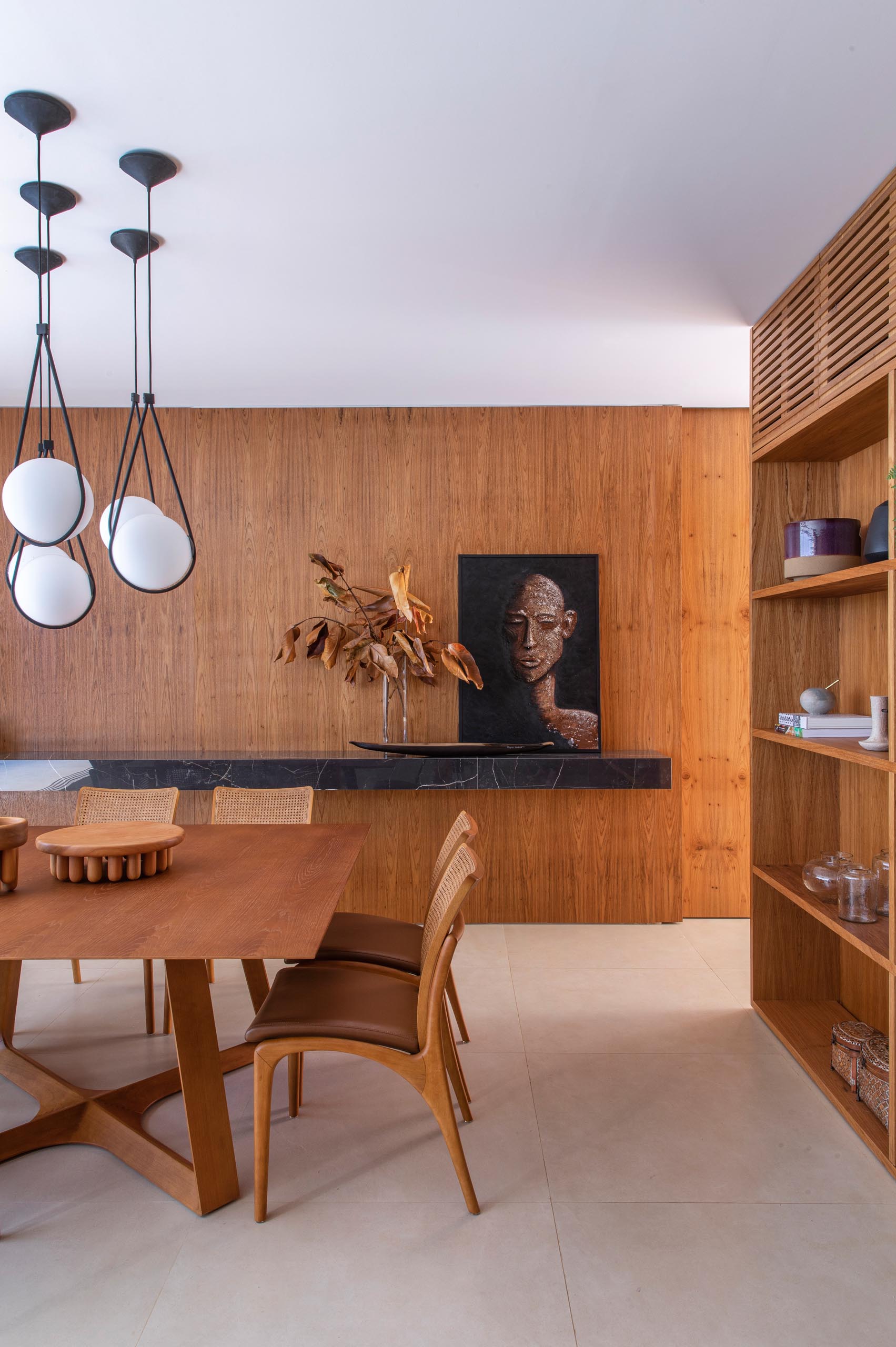 In the kitchen, the wood cabinets are contrasted by black stone that was used for the backsplash, floating shelf, and island.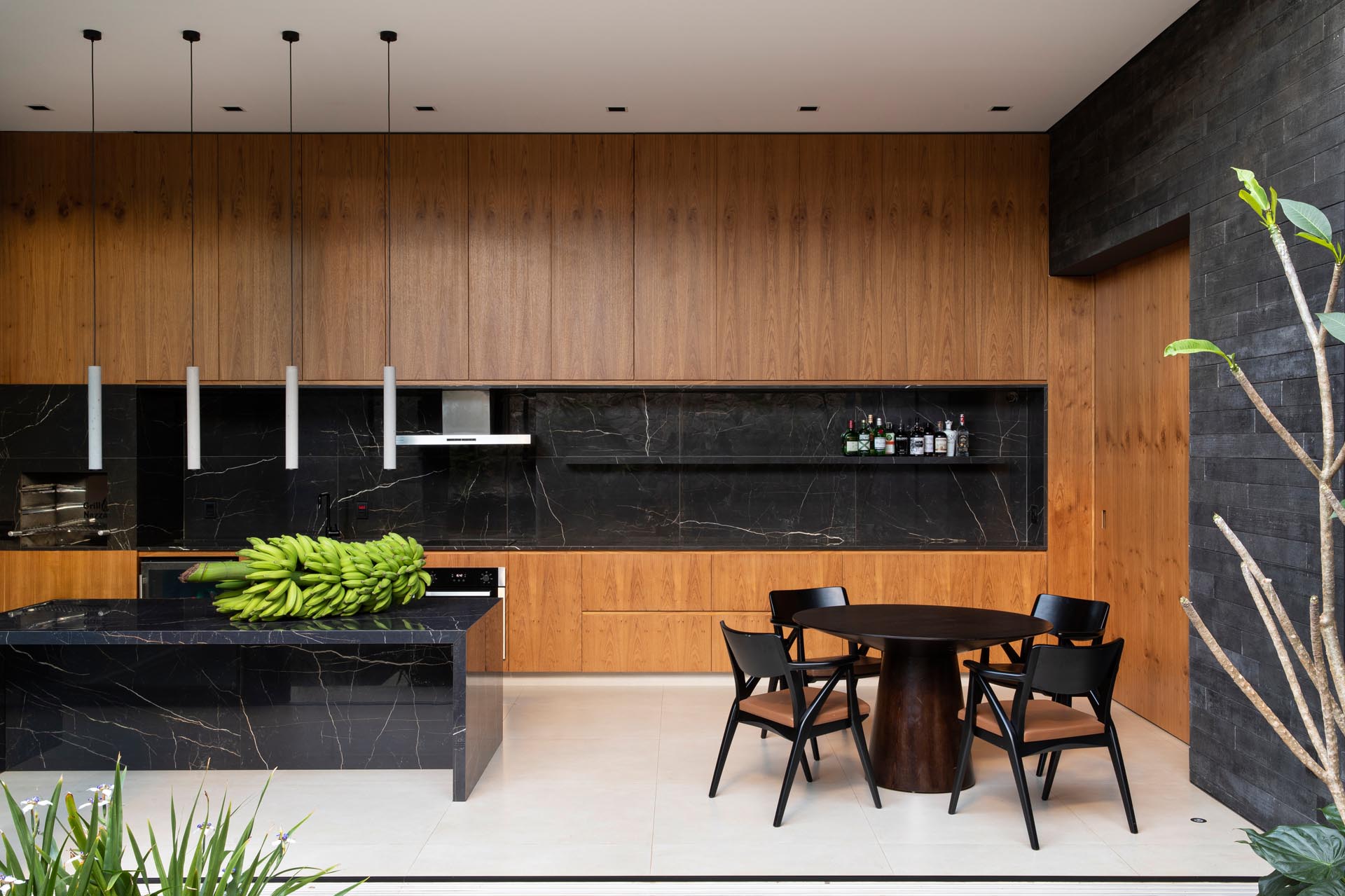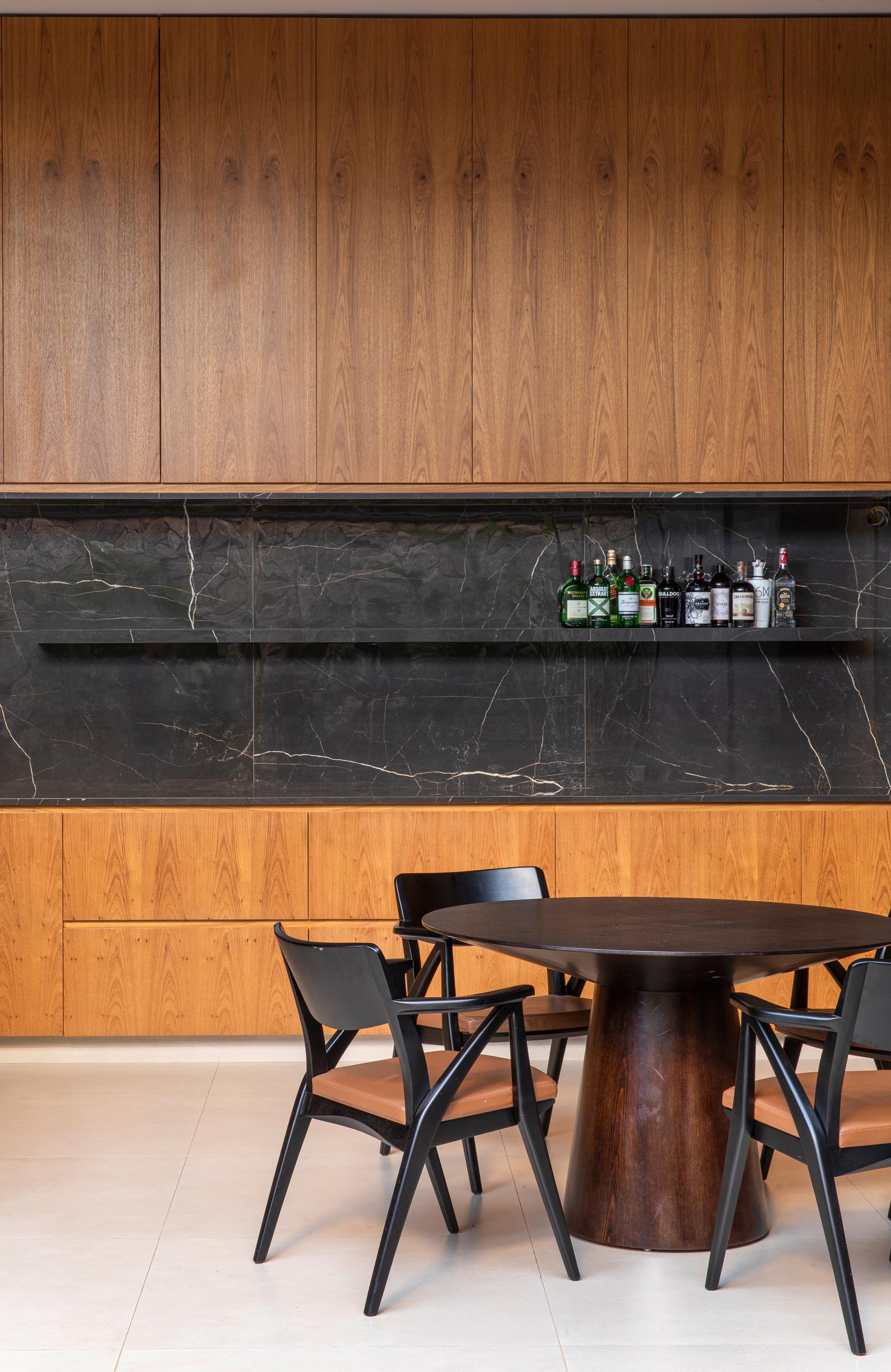 A sliding door can be closed to shut the kitchen off from the living room and dining room.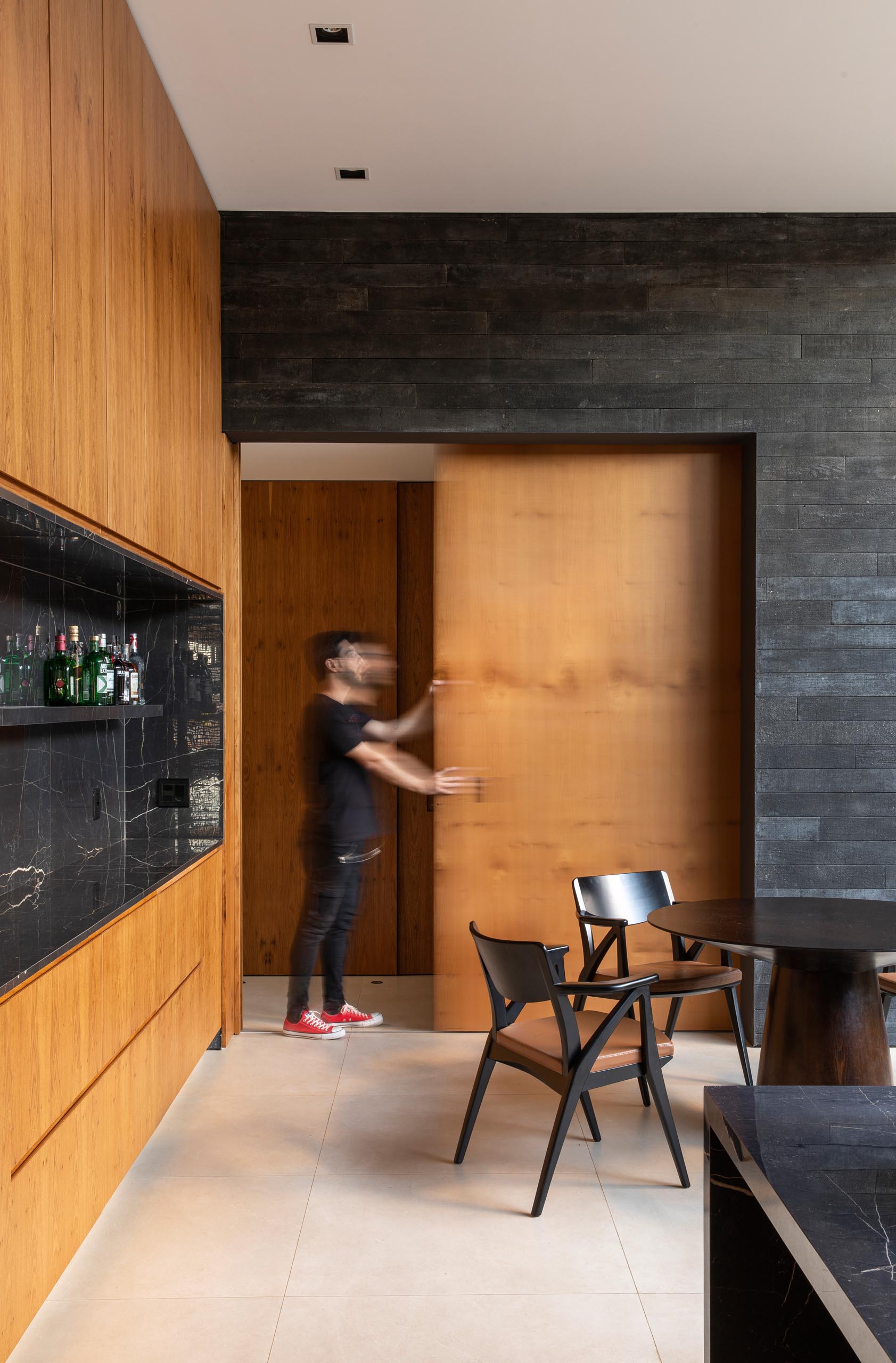 Outside, there's a small pool that's surrounded by landscaping and dark gray walls.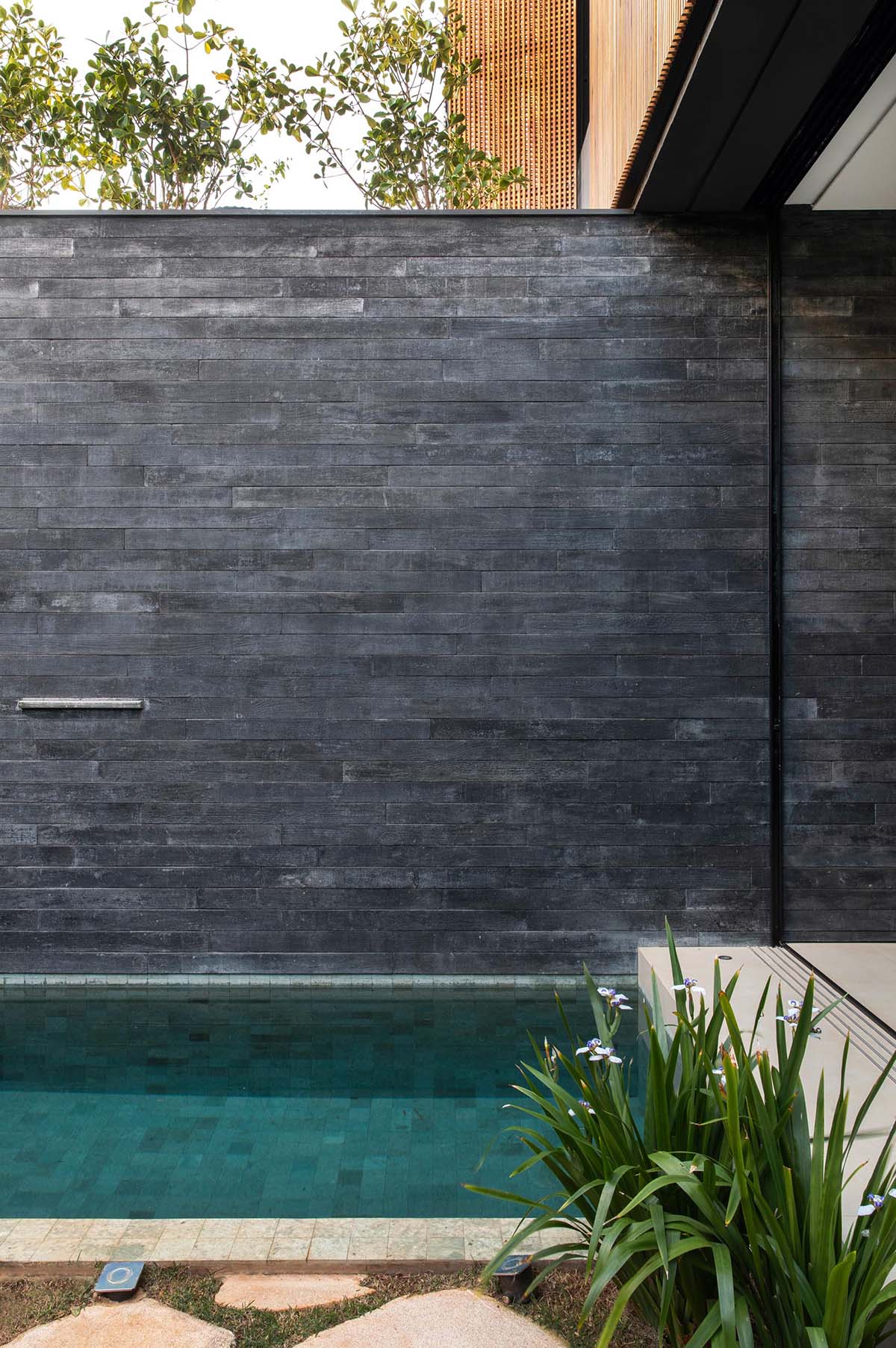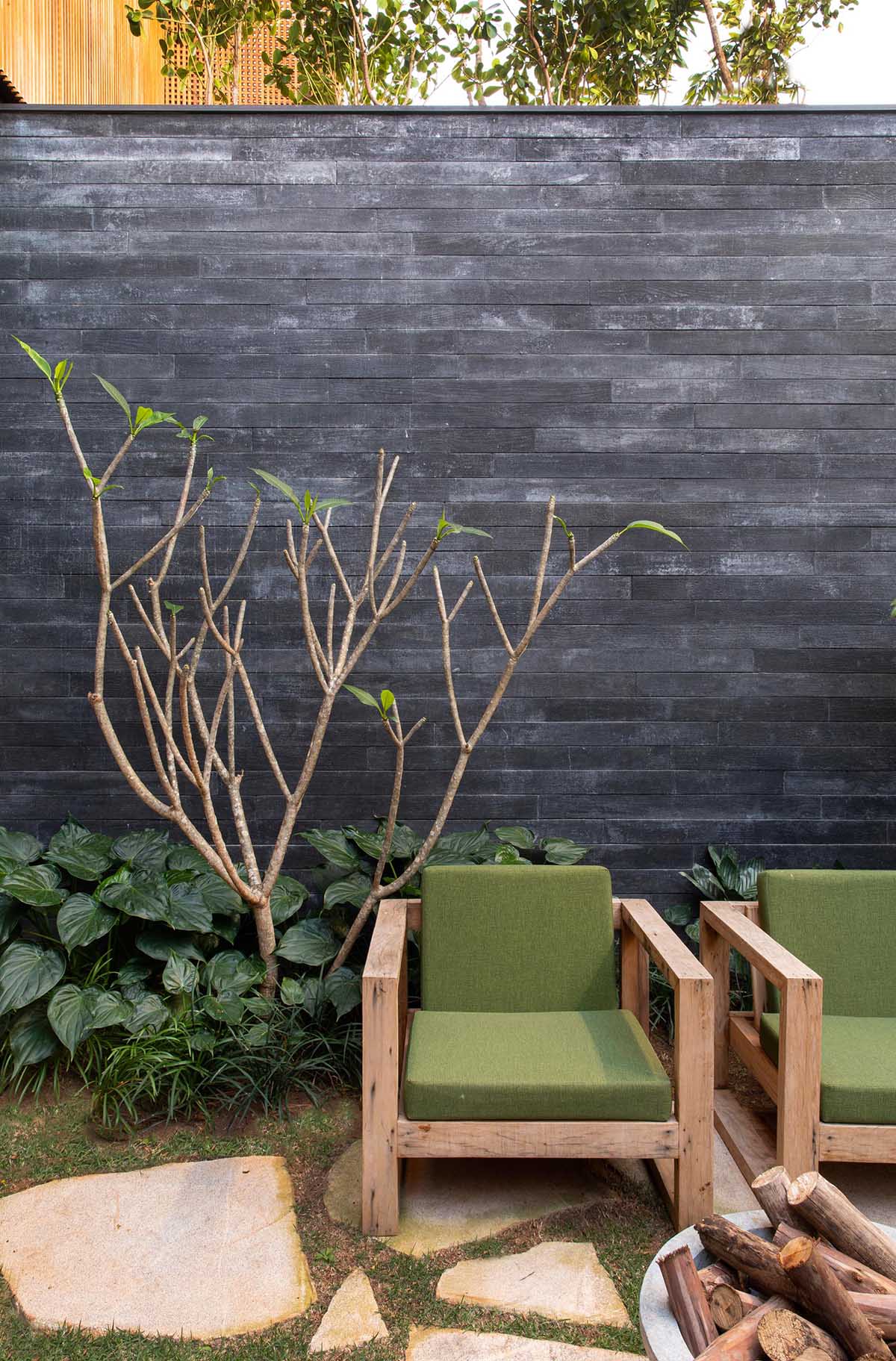 Back inside, we can see there's a wood staircase that connects to the upper floor of the home.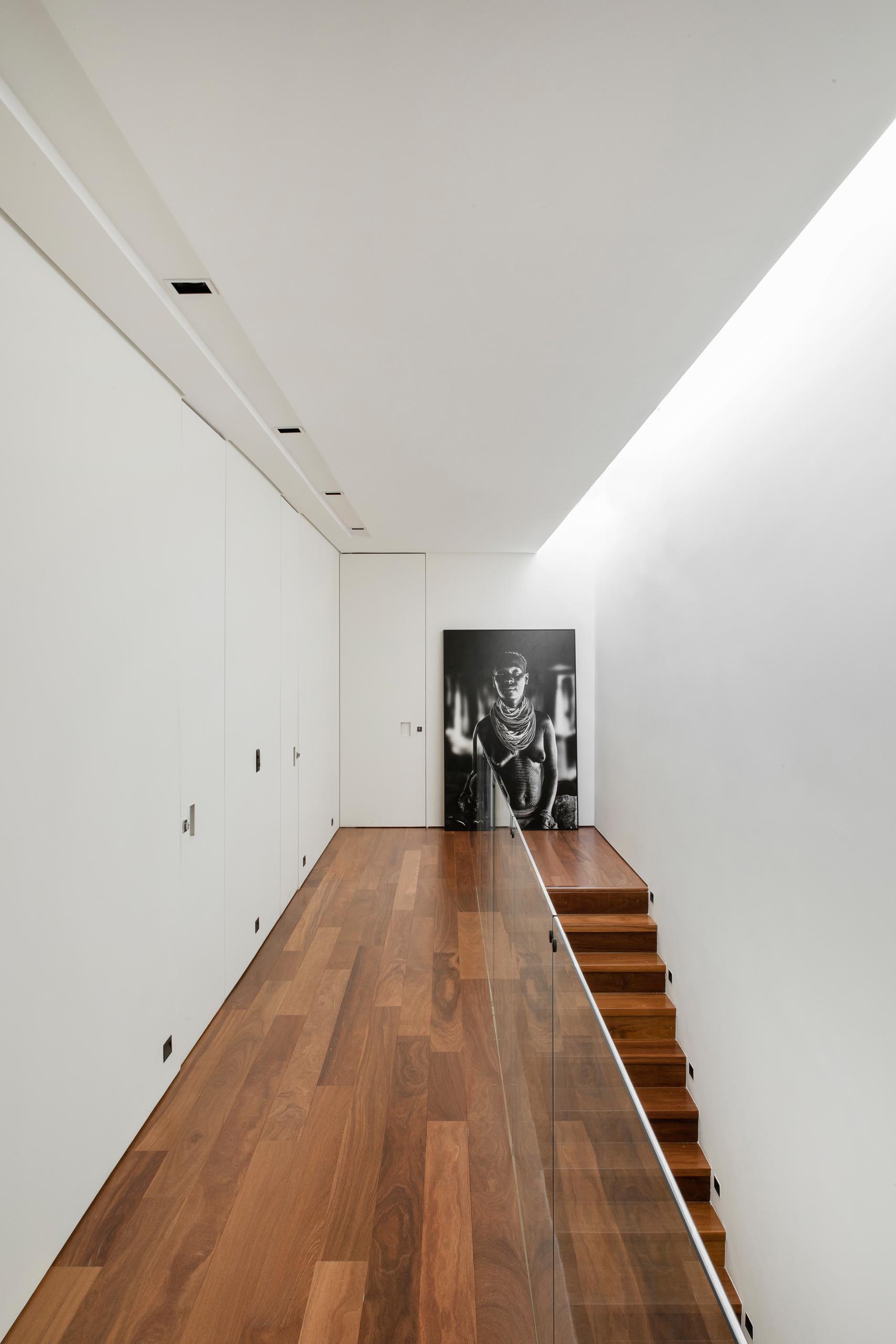 In one of the bedrooms, there's a wood-lined window seat that acts as a small reading nook. The louvers on the exterior of the home provide shade and privacy without blocking the natural light.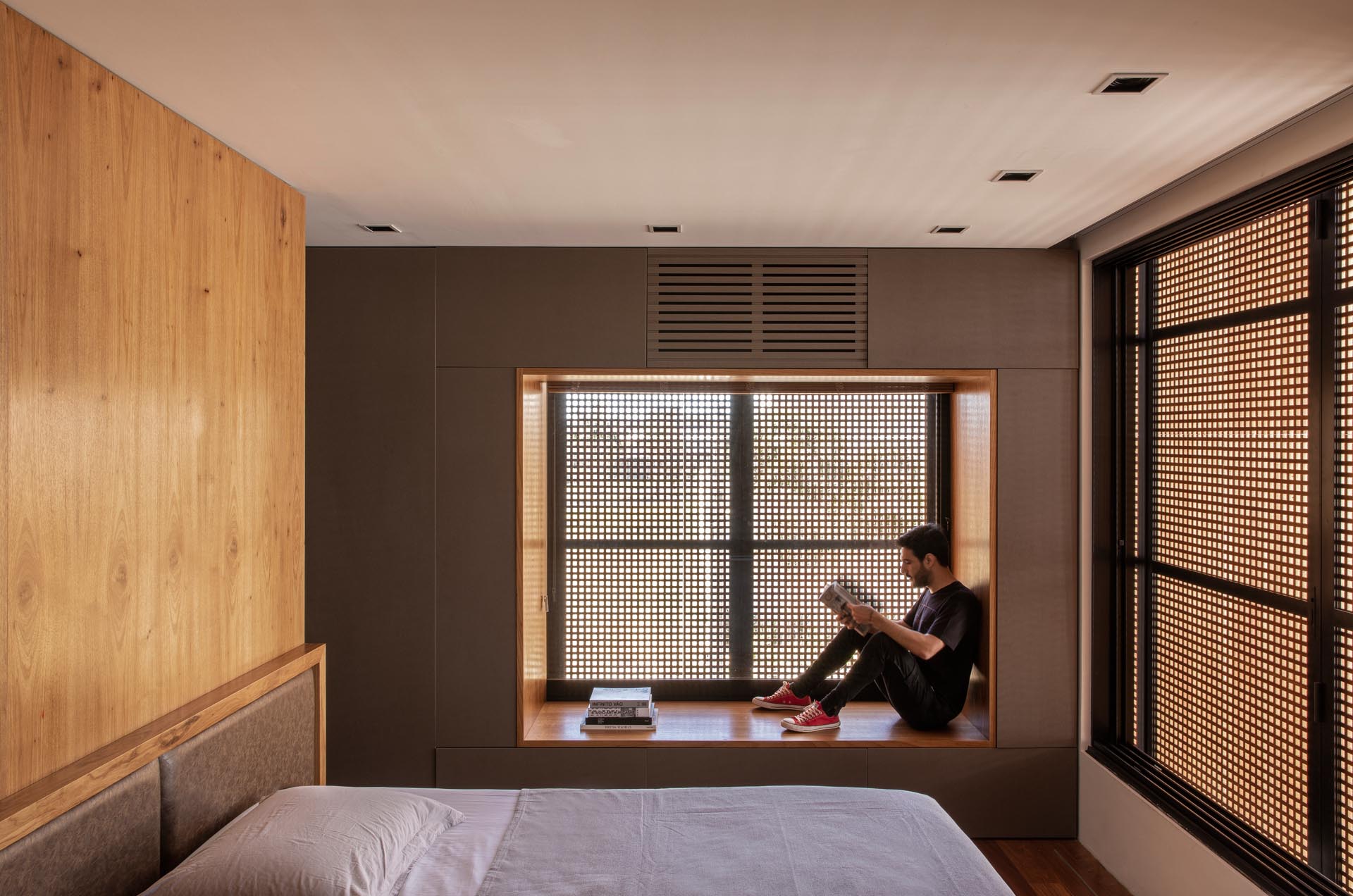 Here's a look at one of the bathrooms. This bathroom with a dark color palette is located off the living room and is hidden behind a door that matches the surrounding wood wall.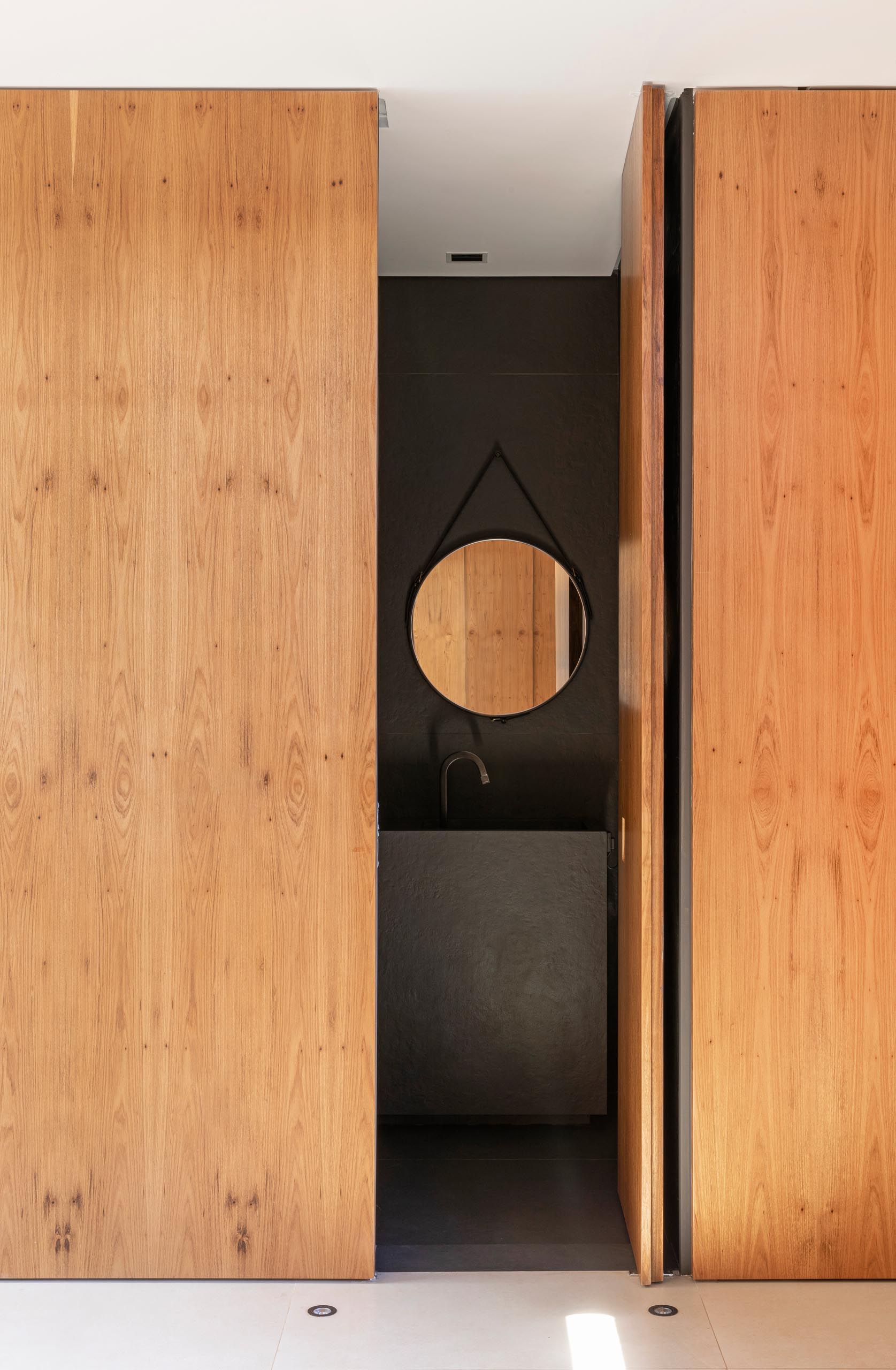 Photography by Felope Araujo | Architect: mf+arquitetos | Engineer: Alexandre / cenafer | Landscaping: Cláudia Mello