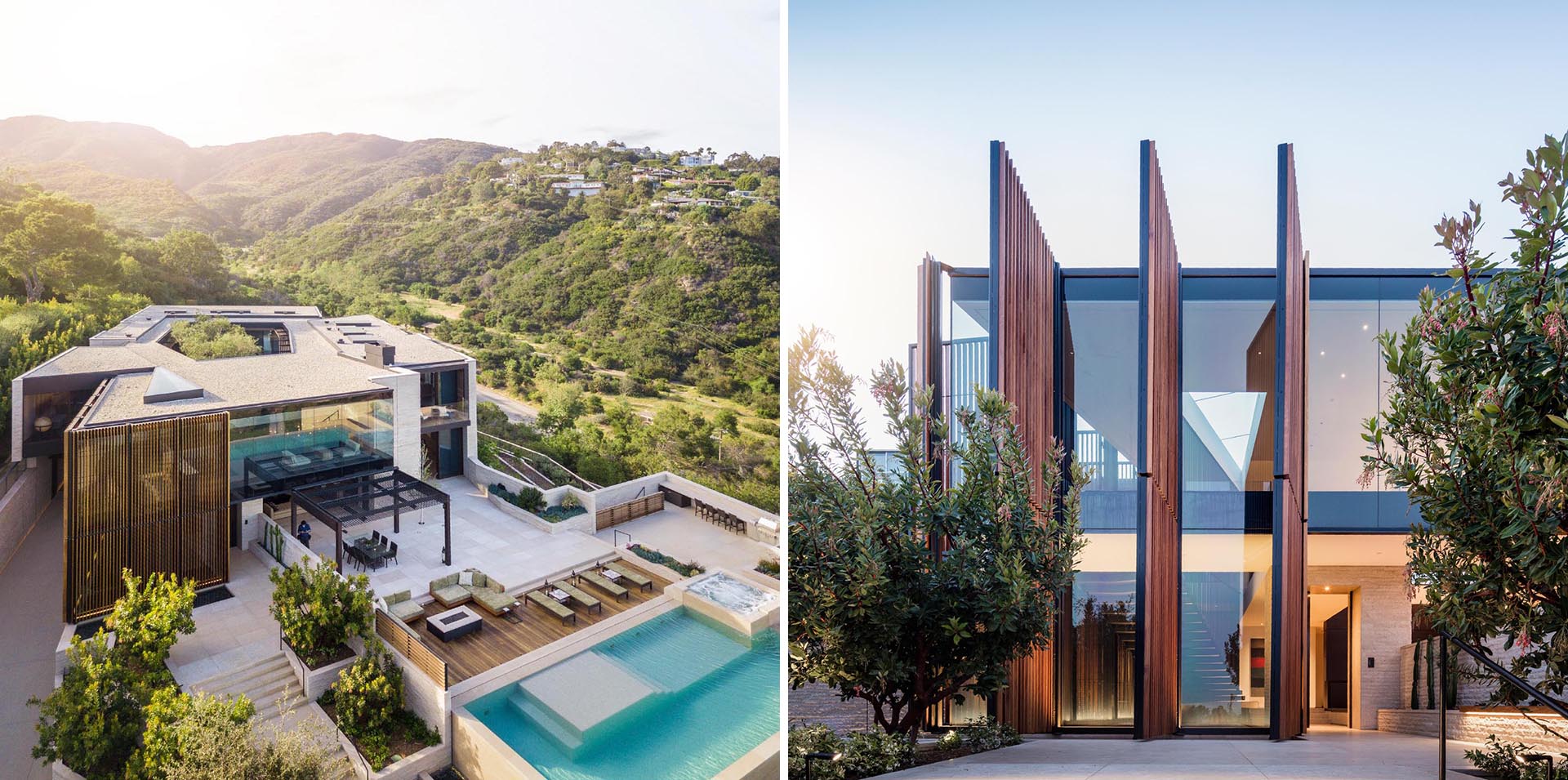 Architecture firm ShubinDonaldson has designed a modern home in Los Angeles, California, that's nestled in the Pacific Palisades foothills and has views of an adjacent state park.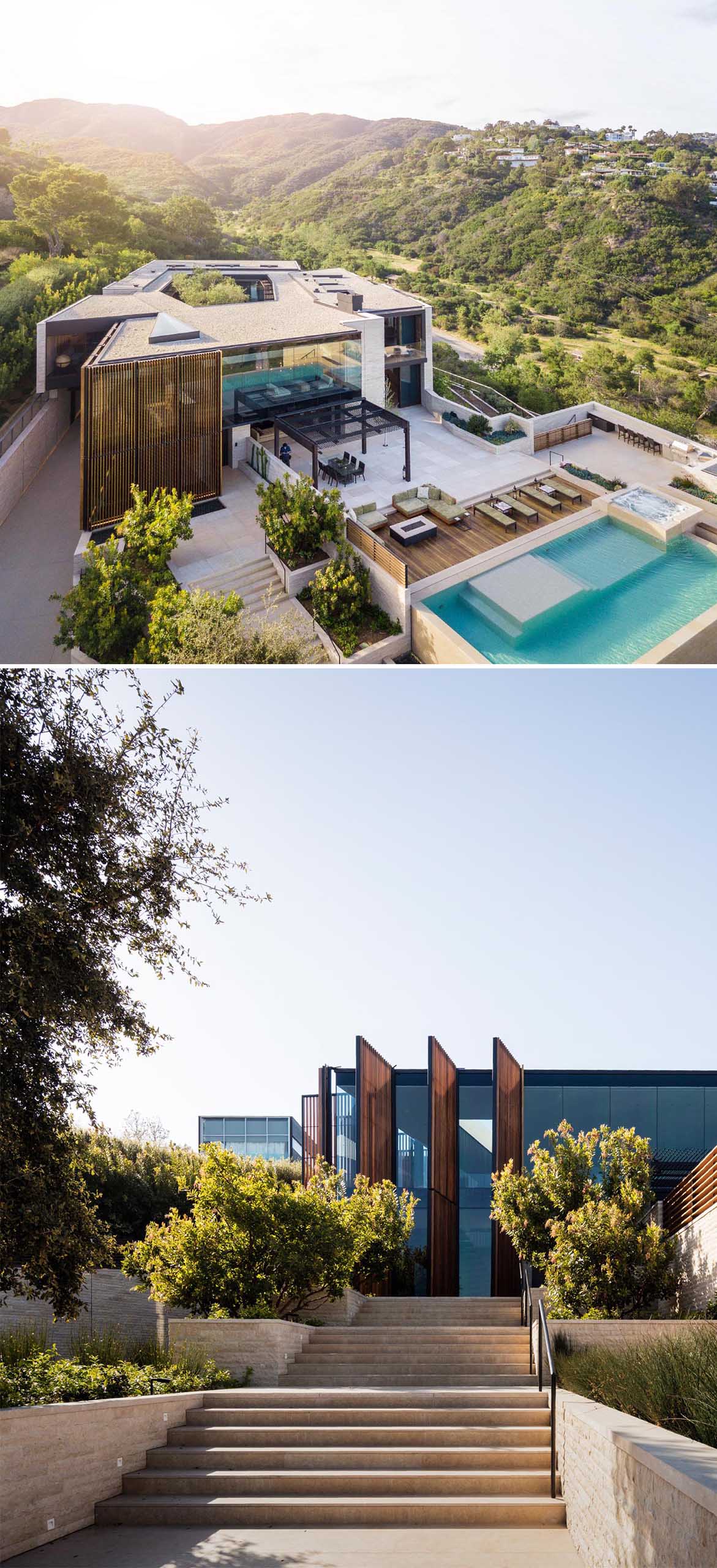 A key design element on the exterior of the home is a series of oversized wood screens that cover the windows.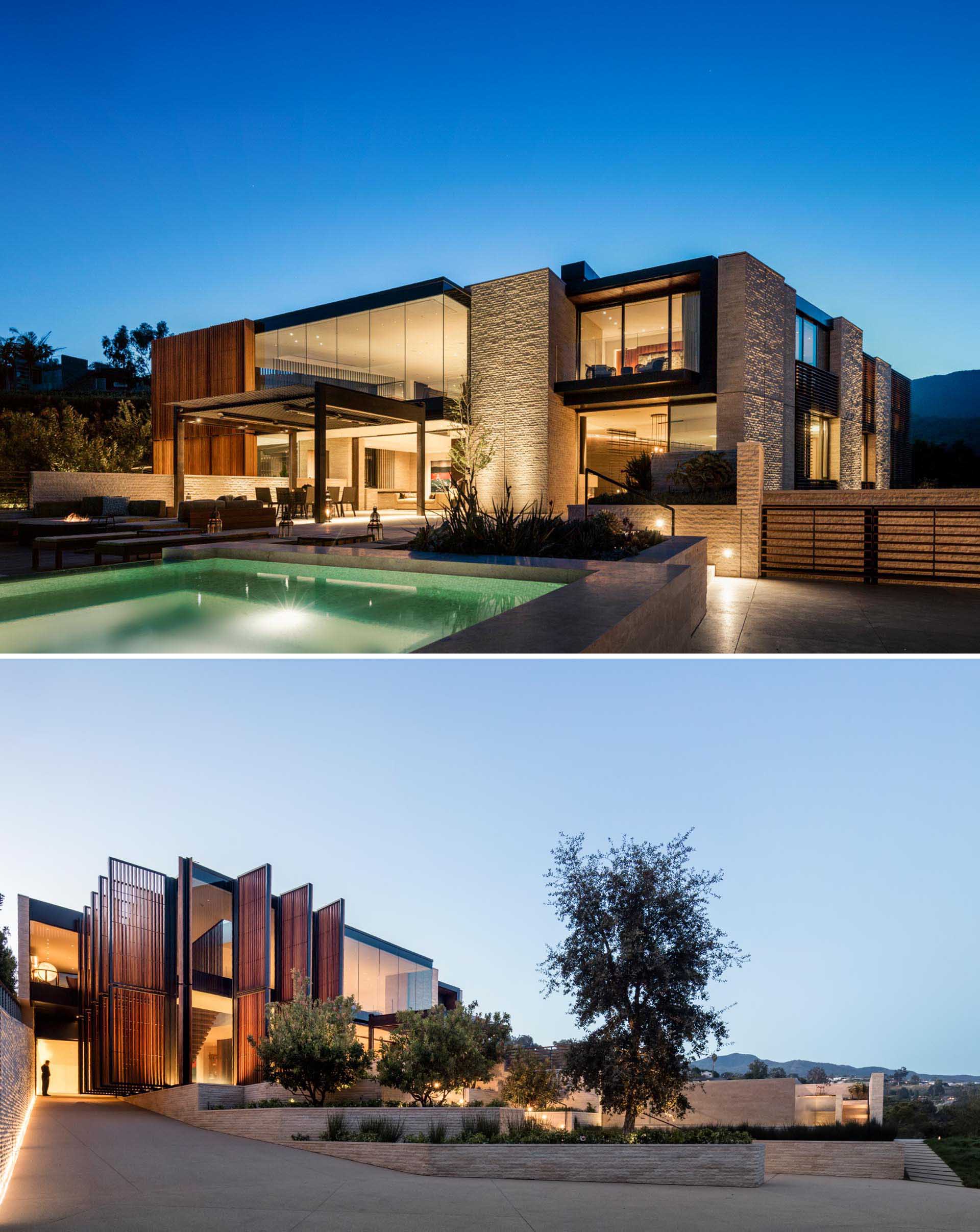 The double-height wood slat screens with black metal frames, wrap around the corner of the home, providing protection from the elements and privacy, as well as adding a textural element at the same time.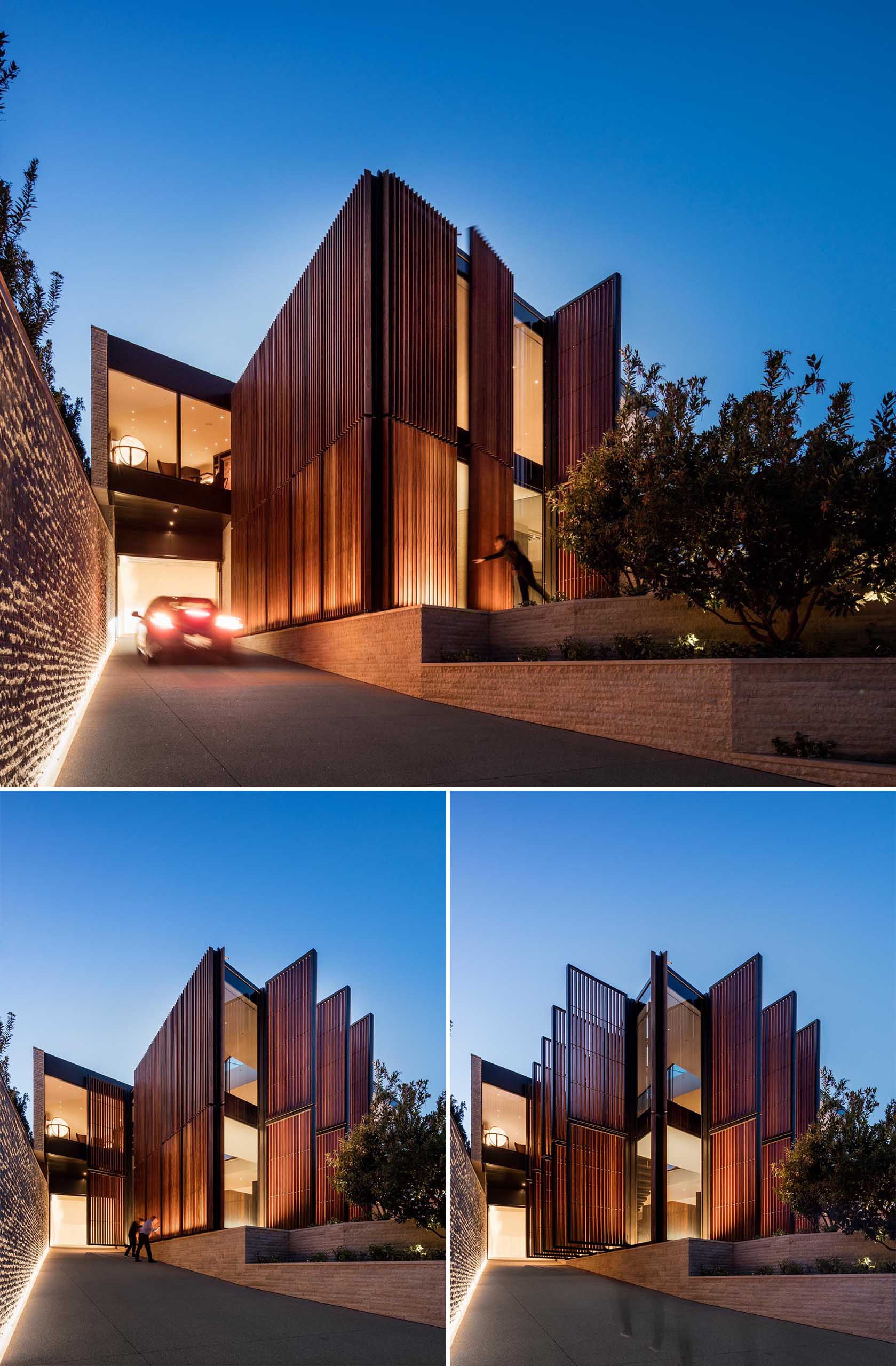 Each screen, made from dark Ipe wood, can be opened by hand, and when opened, allows natural light to flood the interior, while also providing shade when needed.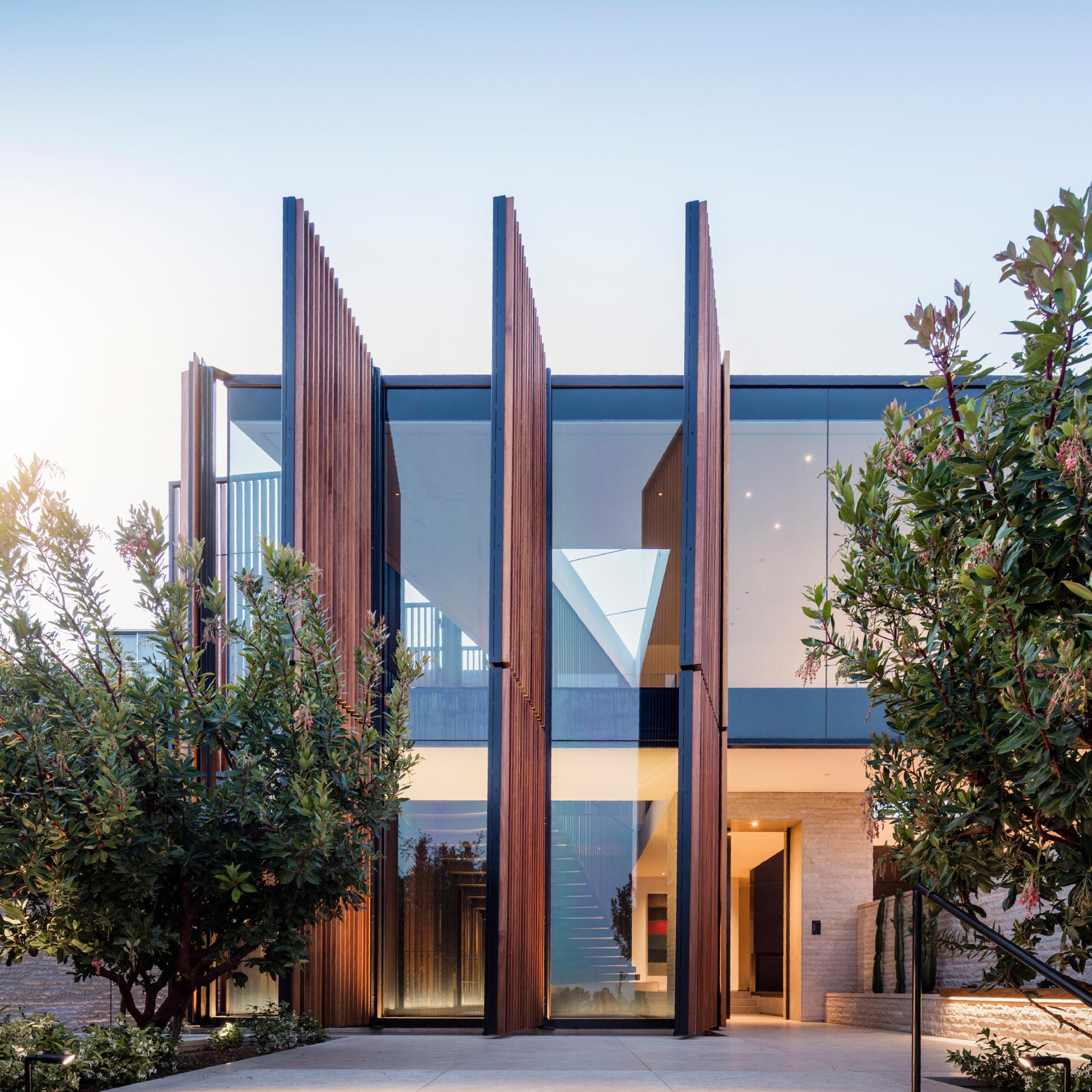 Let's take a look at the rest of the Tramonto Residence…
The home, which showcases a material palette of limestone, wood, and glass, includes a large terrace that complements the natural contours of the site and features an outdoor dining area, a BBQ area, a swimming pool, and a basketball court.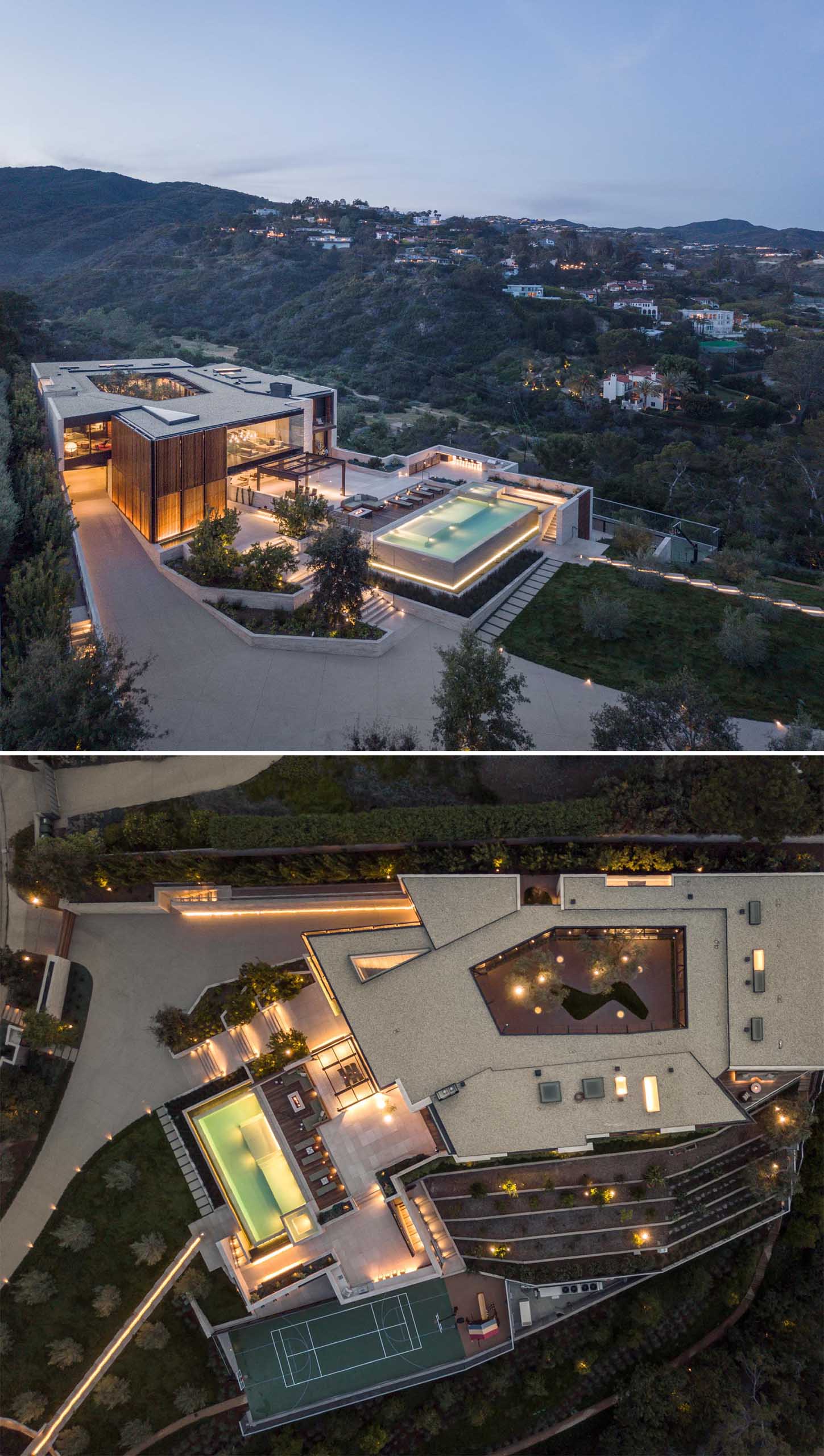 The home's interior also includes a terrace lined around the edges with low ground cover, while the middle of the terrace features a raised grassy mound, inground lighting, a pair of trees, and a sitting area.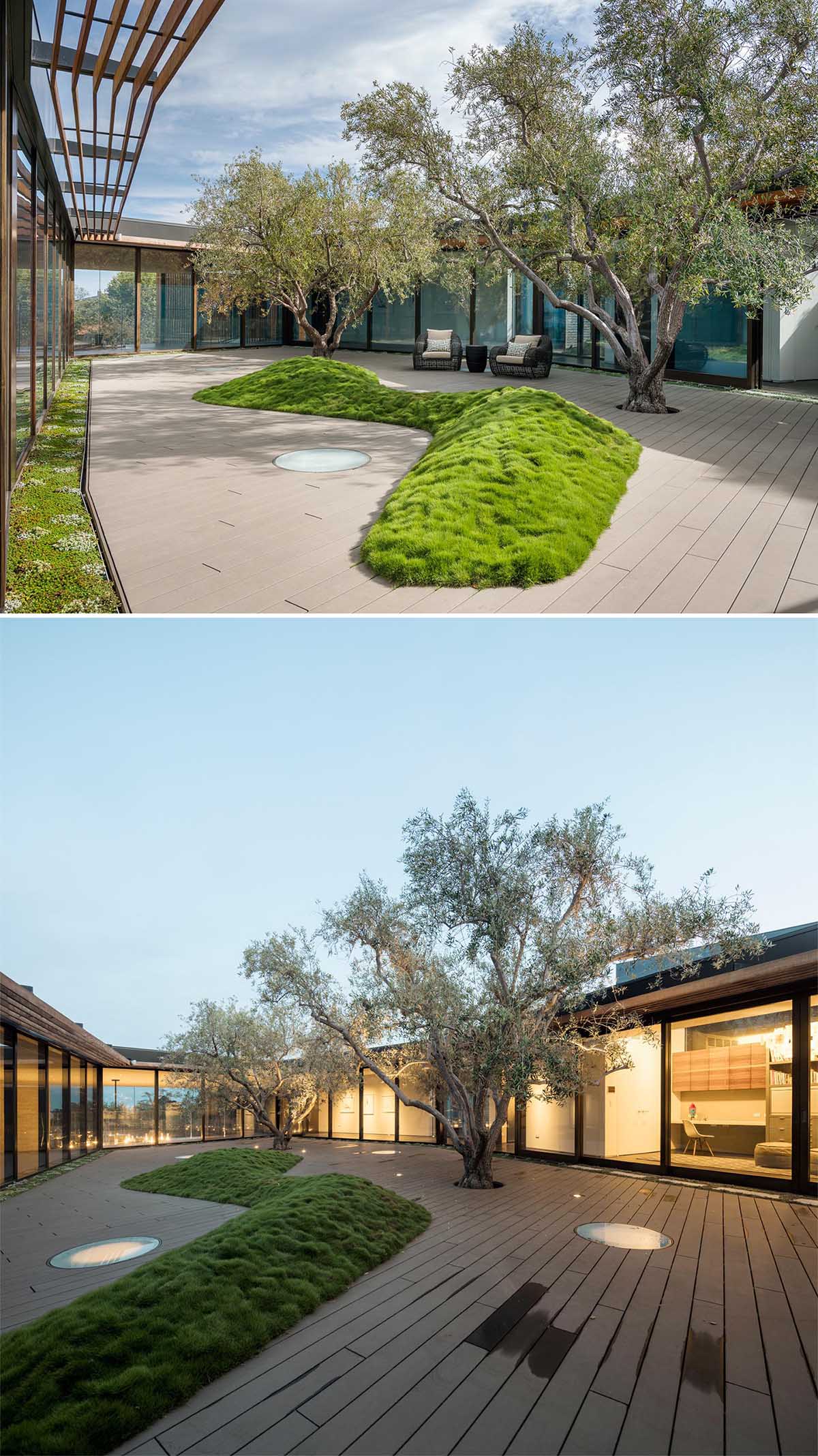 Inside the home, a feature stair triangulates the circulation around a reflecting pool and leads to a mezzanine and bridge.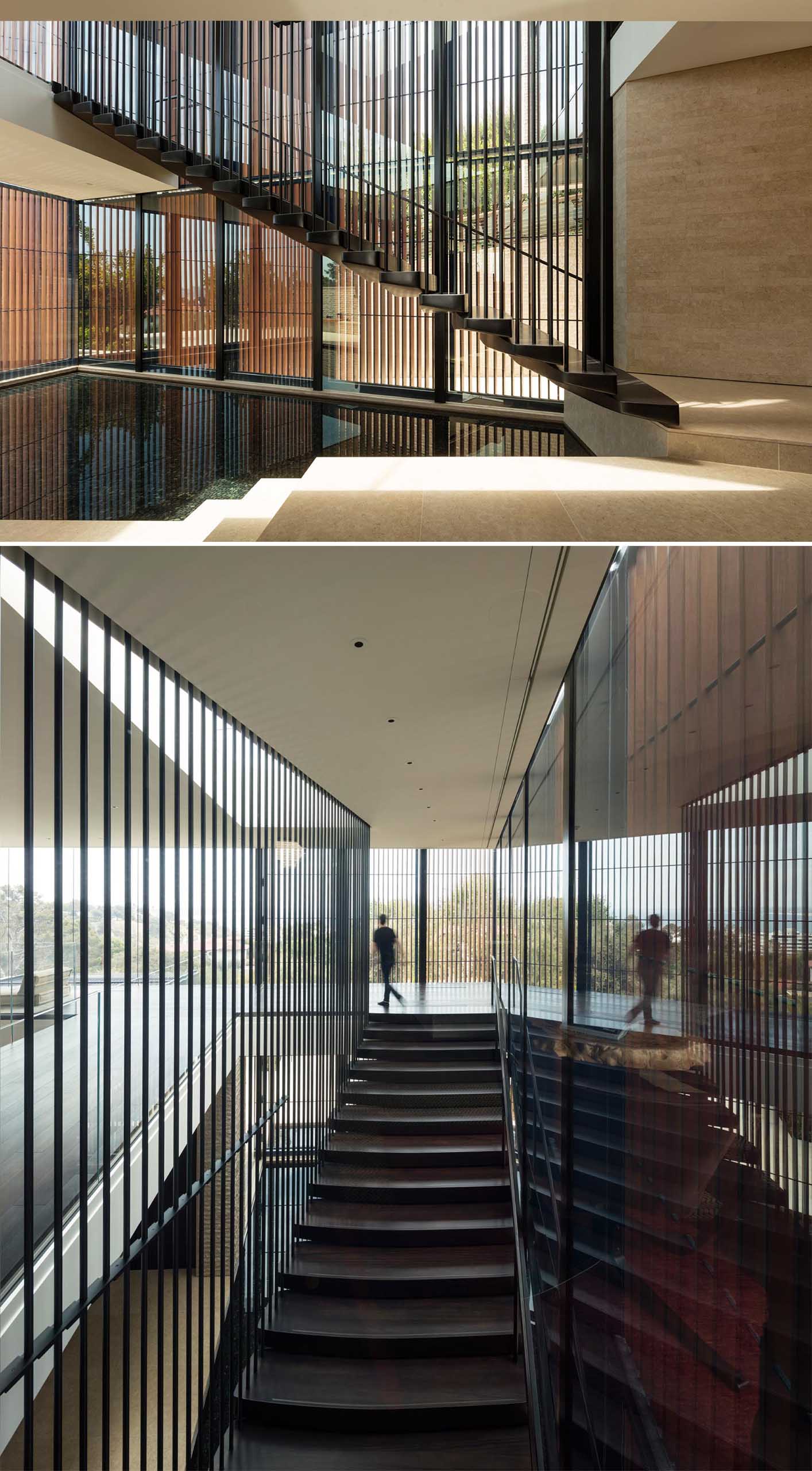 Black partitions and hidden lighting add interest to a hallway that connects the various areas of the home.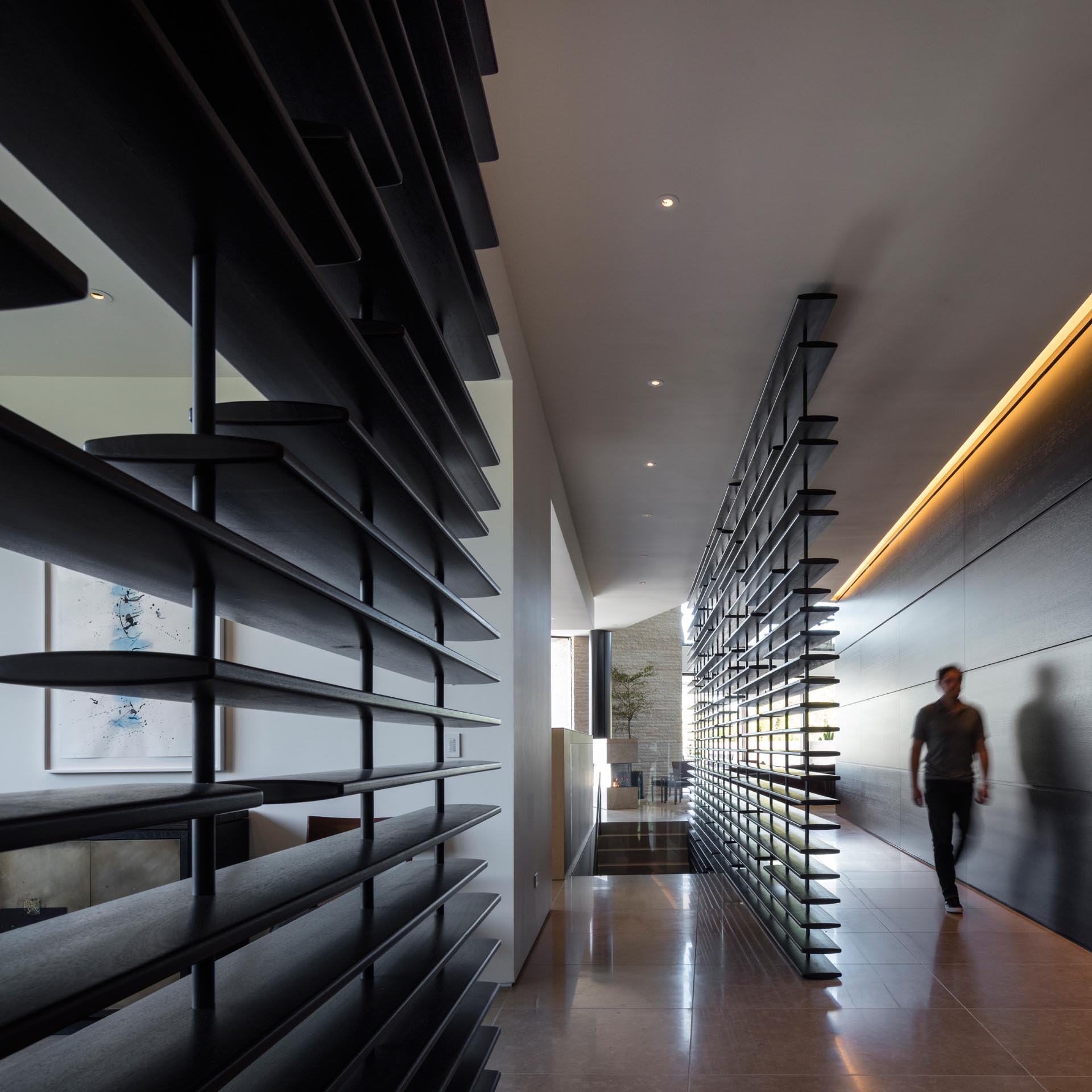 In one of the bedrooms, there's a wood accent wall with an upholstered headboard, a linear fireplace, dark wood floors, and a wall that opens to a deck for views of the valley.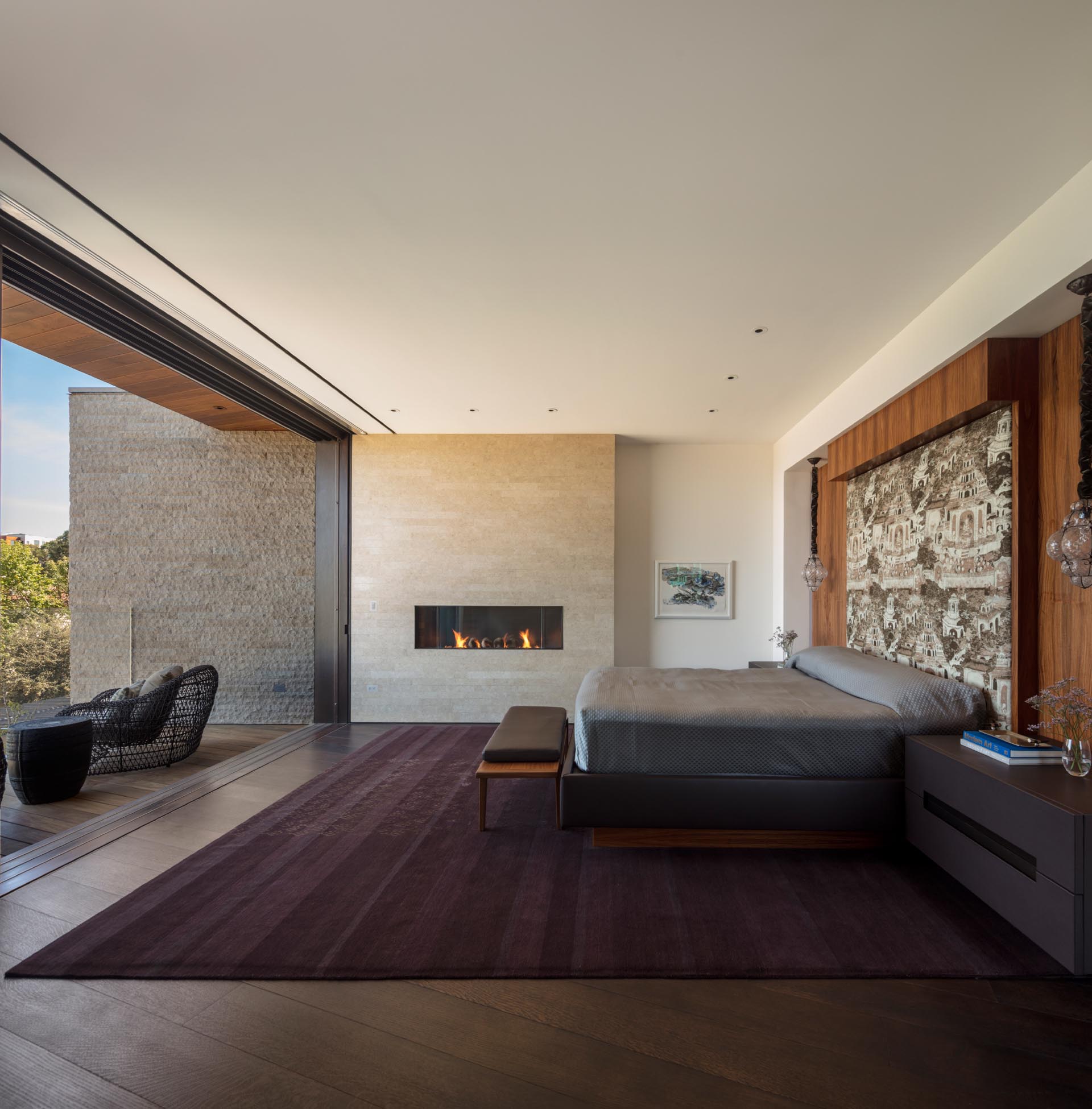 There's also a video you can watch with more views of the home…
Photography by Fernando Guerra | Architect: ShubinDonaldson | Interior Design: Magni Kalman Design | Construction Manager: Stonemark Construction Management | Landscaping Consultant: AHBE Landscape Architects