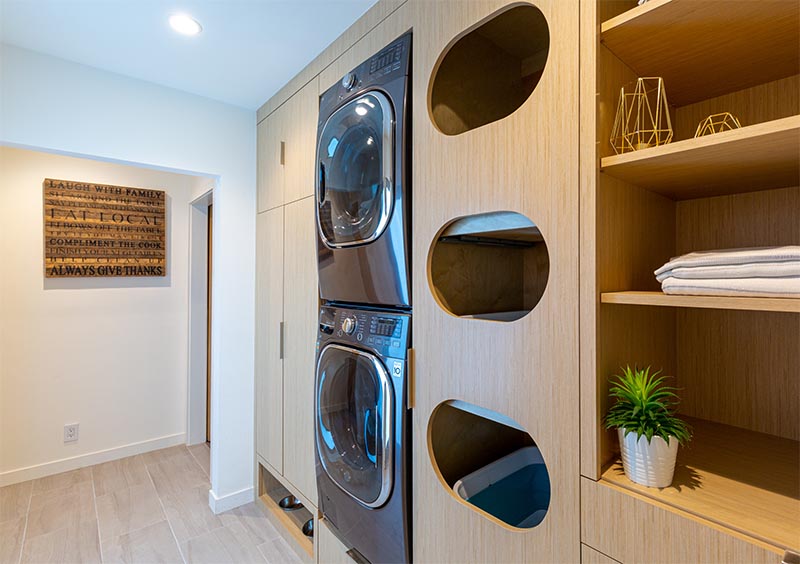 Los Angeles based interior designer Kelly Shepard, has created a laundry room with built in components to make cleaning clothes easier and more organized.

Some of the key design ideas she included are the separate cubbies for sorting clothes, built-in washer and dryer, the pull-out step located below them, plenty of storage space, open shelving, and a pet feeding area.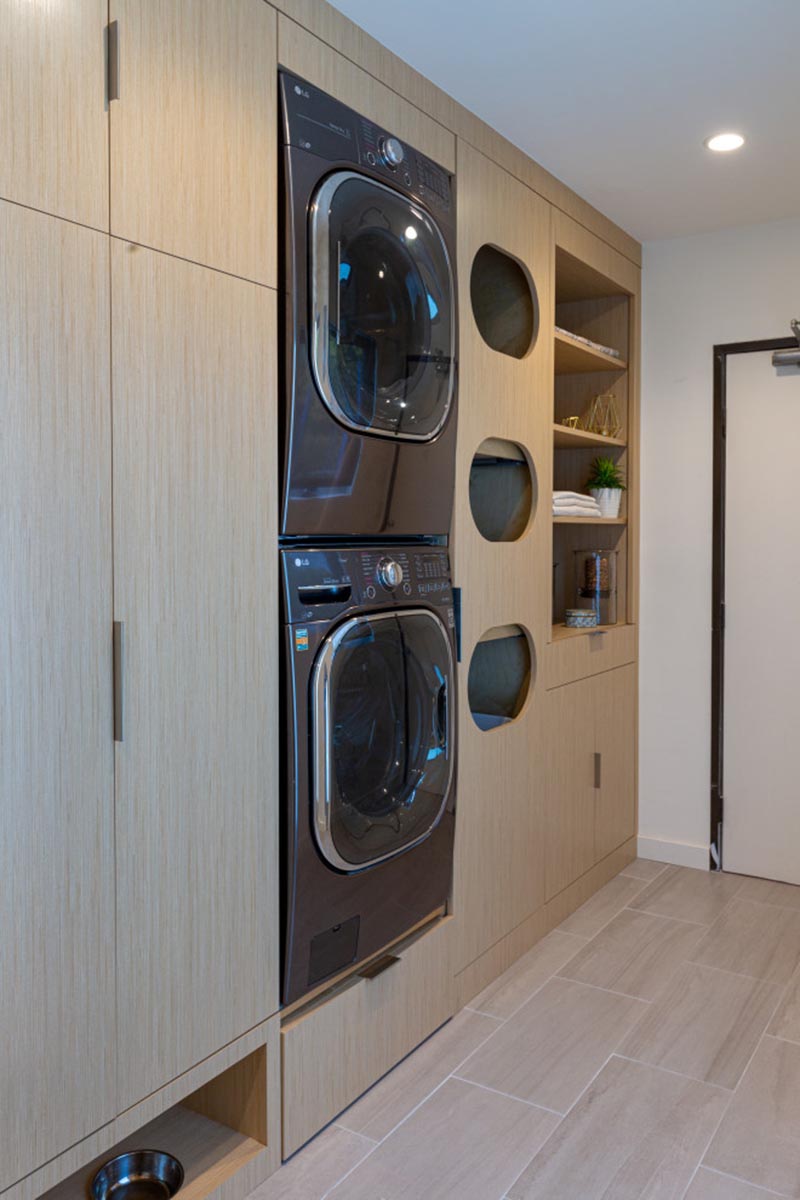 Each of the clothes cubbies has a basket inside, allowing the clothes to easily be sorted for different types of washes (light/dark/delicate). The entire front of the cabinet can be opened to gain access to the baskets. By having a built-in design, it enables the laundry room to empty of freestanding laundry baskets, which can sometimes get in the way and detract from the nice clean modern design.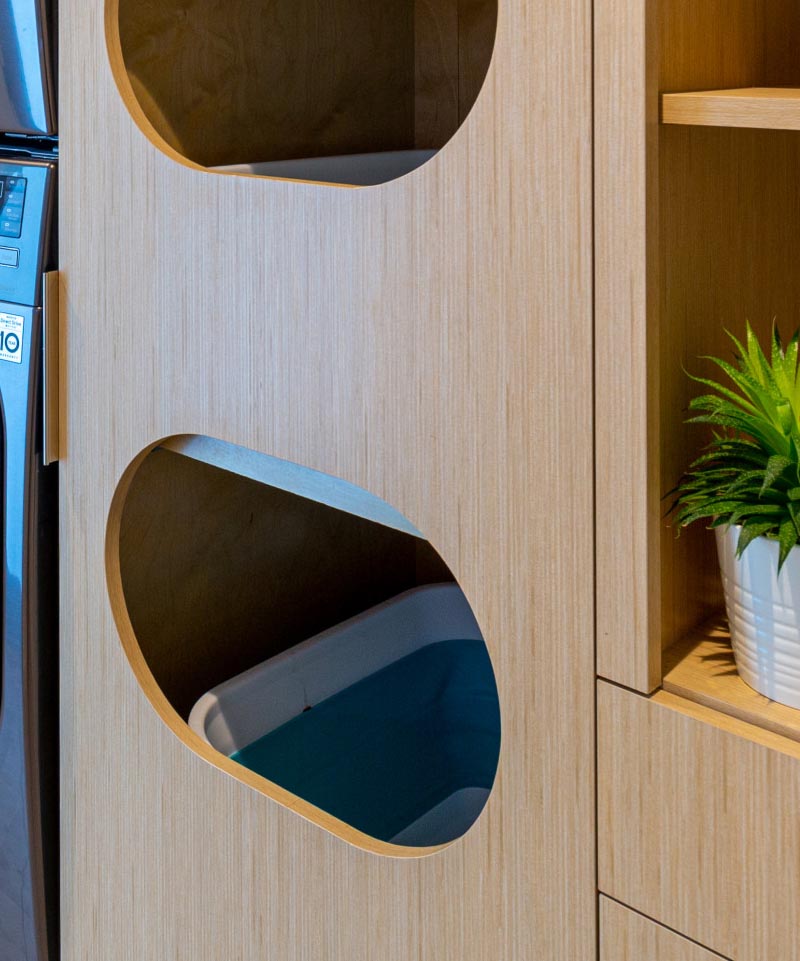 Photography: Taryn Carlson | Design: Kelly Sephard Designs | Millwork: Santiago Lopez