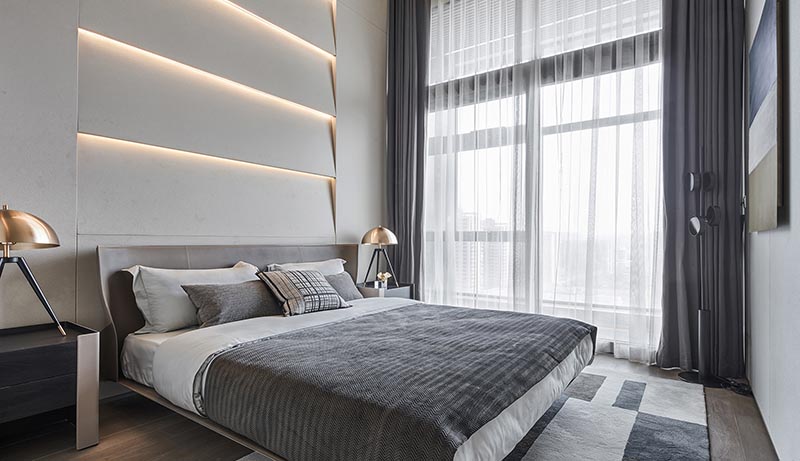 An accent wall in a bedroom is one way to introduce additional lighting. Designed by GFD, this modern bedroom within The Starry Center Show apartment, has a high ceiling that allowed for a tall accent wall to be created.

Using horizontal sections, the designers installed a multi-layer design that's the same color as the walls on either side.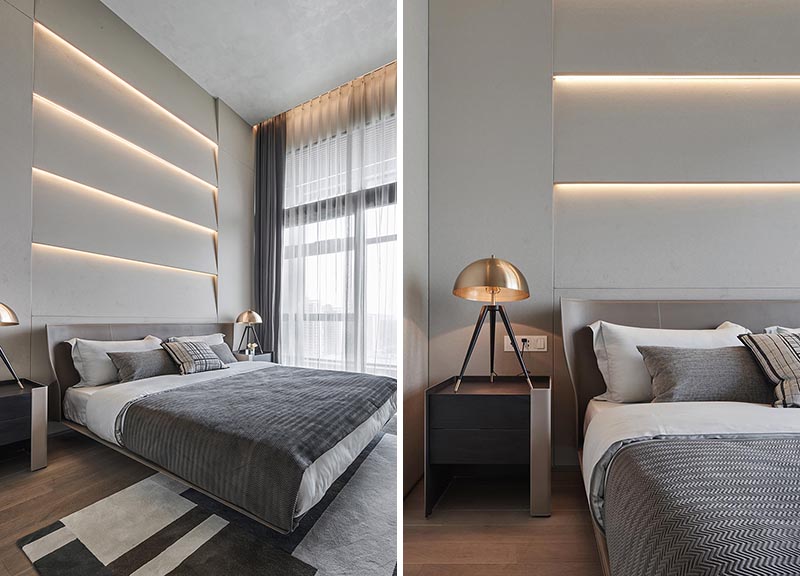 Hidden within the angled multi-layered sections of the accent wall are strips of indirect lighting, adding a sense of calm and relaxation to the bedroom. The lights also help draw the eye upward to the high ceilings, making the room feel larger.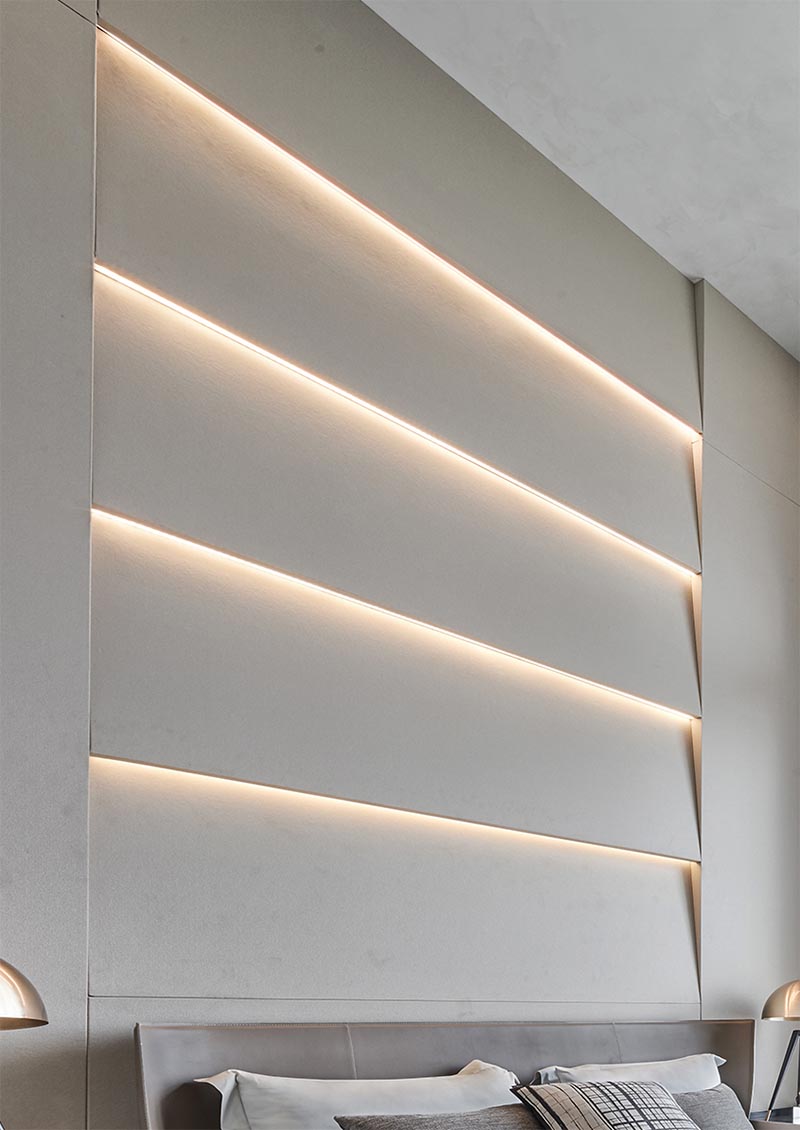 Photography: YUJI Studio | Interior Design: GFD (Tel.: 0571-85304267) | Interior design coordination: Ye Fei | Chief interior designer: Liu Huaying | Interior design team: Jin Fangfang, Li Keli | Chief decoration designer: He Jianing | Decoration designer: Shen Dandan | Decoration execution firm: Qiandu Casa Co., Ltd.