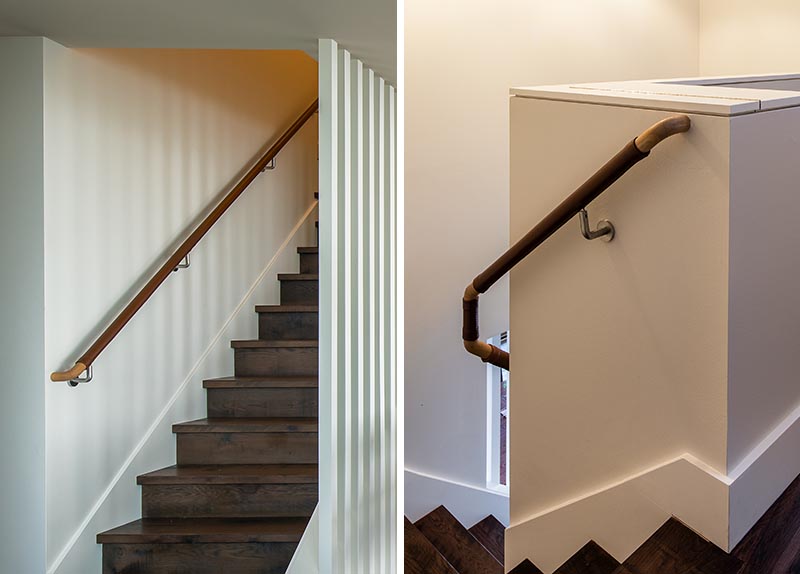 As part of the renovation project for a house on Orcas Island in Washington State, Heliotrope Architects included a leather-wrapped handrail alongside the wood stairs.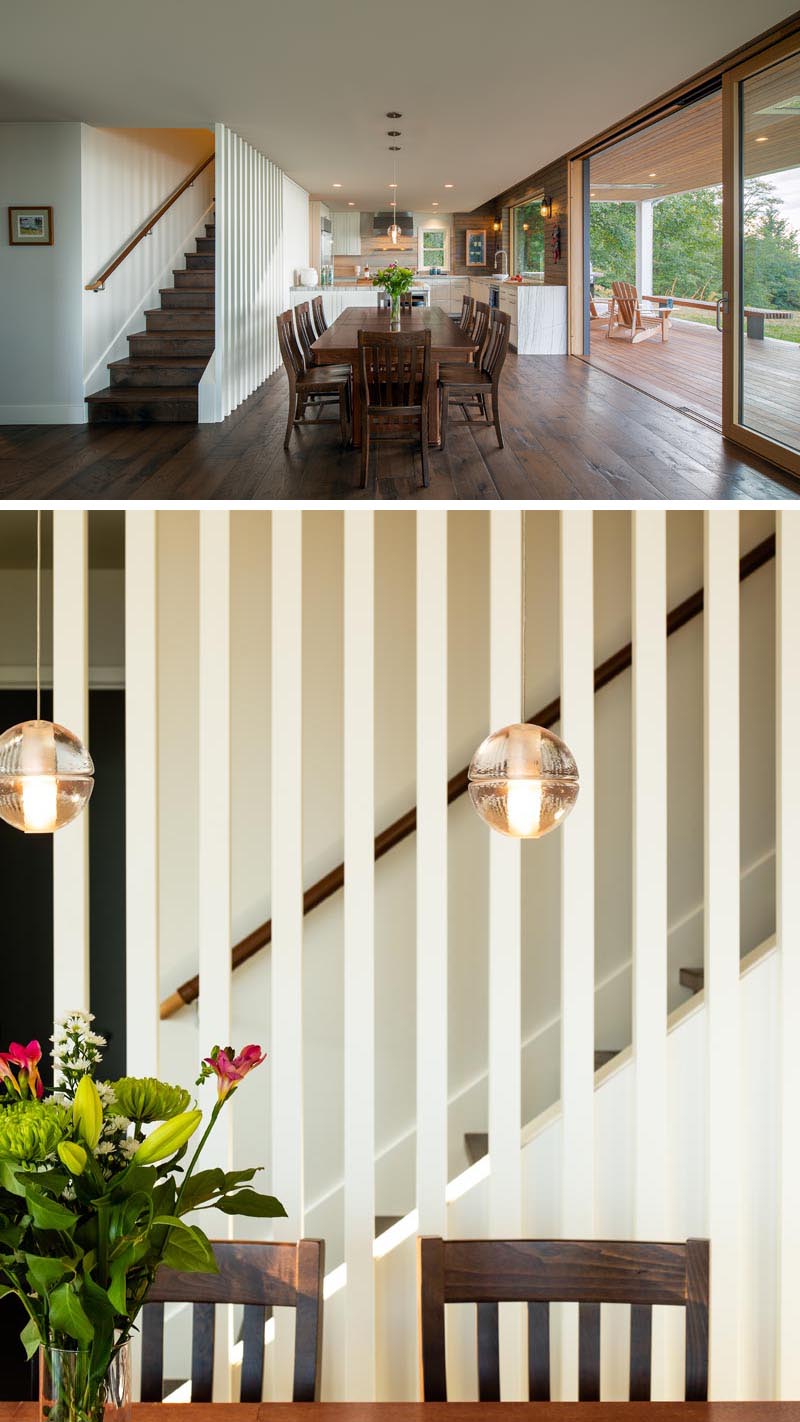 The rich brown leather wrapping provides contrast to the light wood handrail, and at the same time, allows the user to have a greater grip to hold onto.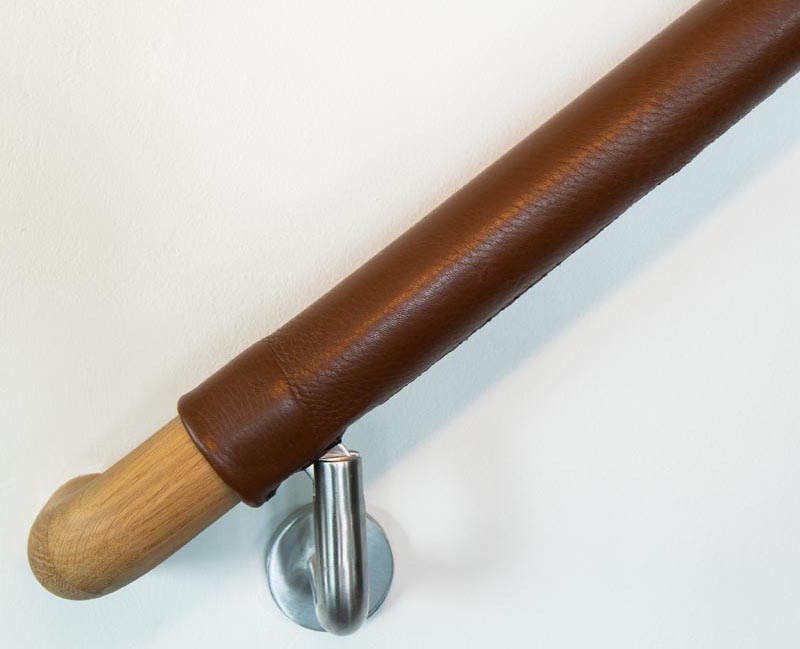 The leather, which is held in place by the tight stitching, is located on the straight sections of the handrail, creating small areas of the wood to be exposed on the curved areas.