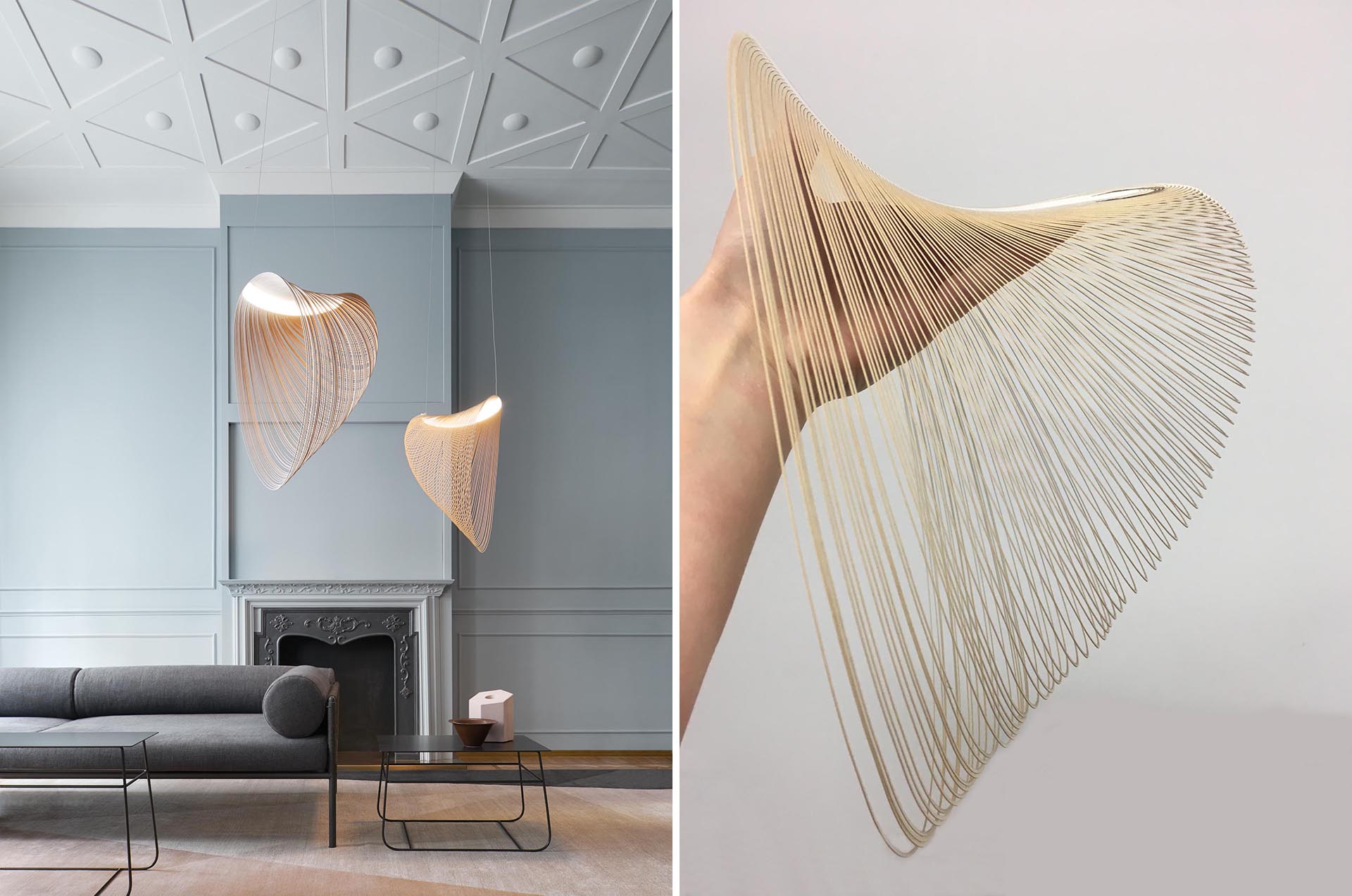 Hungarian designer Zsuzsanna Horvath has created a delicate and striking pendant lamp named 'Illan'.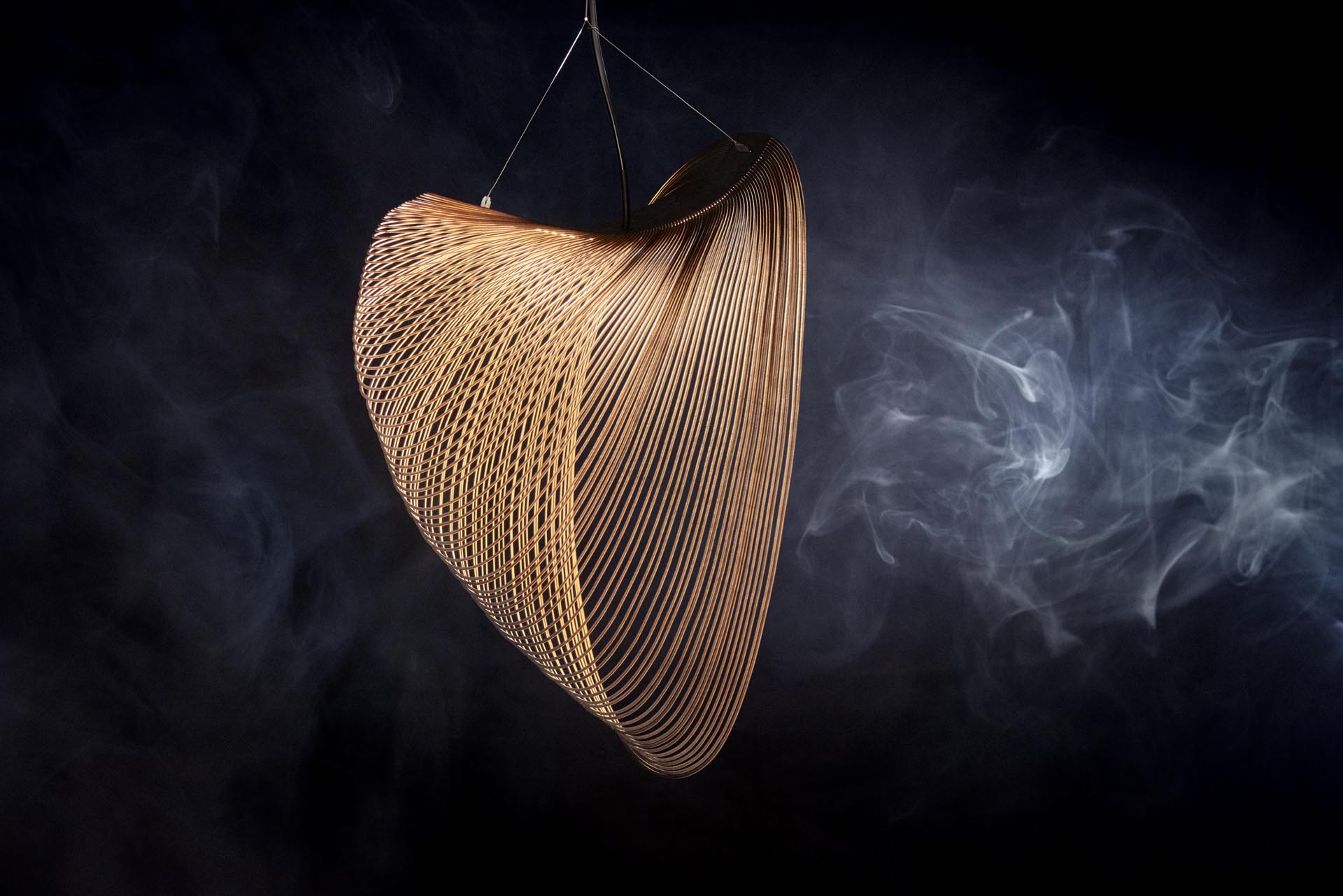 When talking about the design, Zsuzsanna mentions, "The idea of the lamp comes from experimentation with models of laser cutting applied to different materials. When sheets of paper and wood are cut geometrically, they take on new characteristics, suspended by the force of gravity."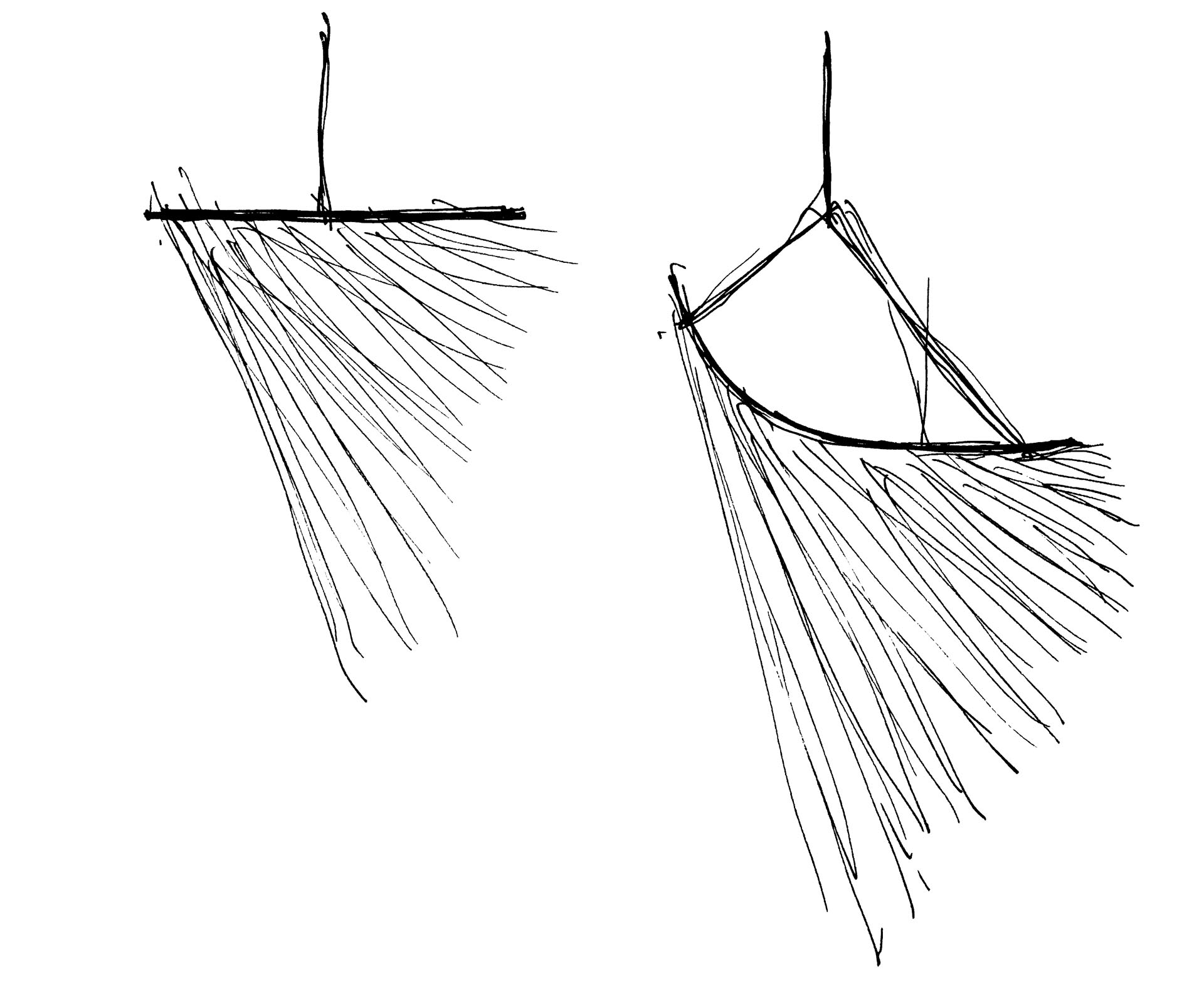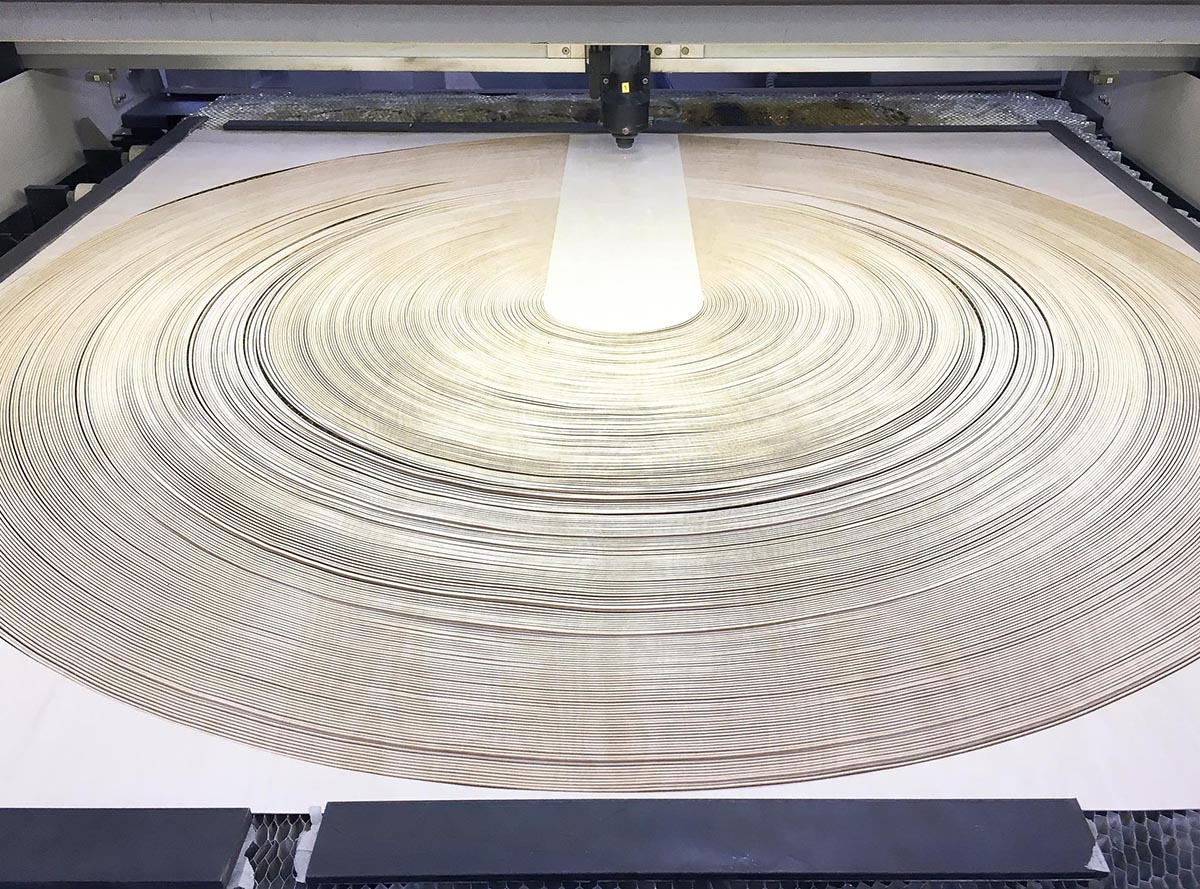 The lamp, which can be found through Luceplan, is composed of a very light body made with extremely thin, flexible plywood, that was laser cut along densely packed equidistant lines.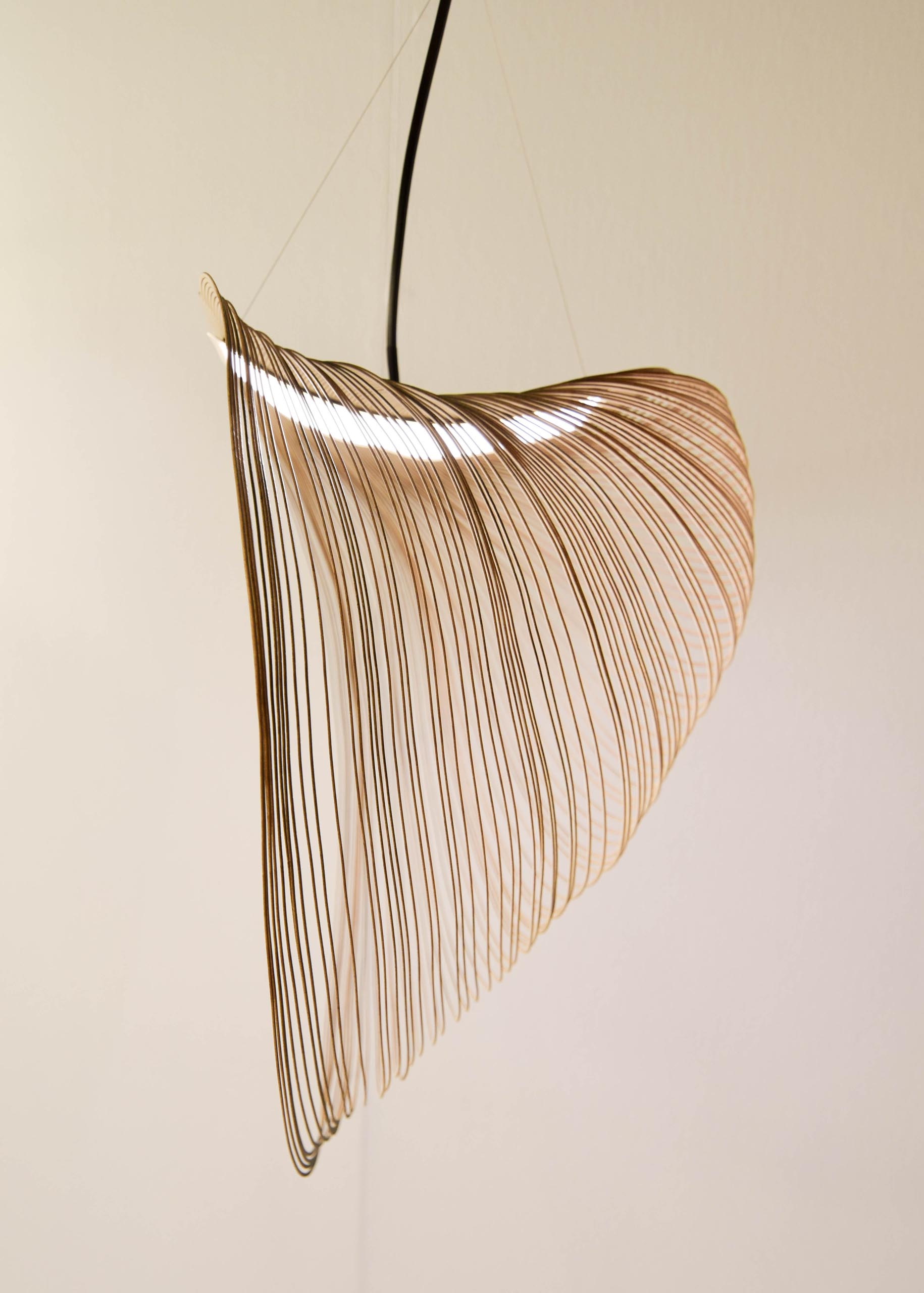 This resulted in the lamp becoming a three-dimensional sculptural object that reacts to the slightest movement of the air, while the warm glow of the light creates a relaxing sensation, reflecting on the wooden surface in harmonious resonance.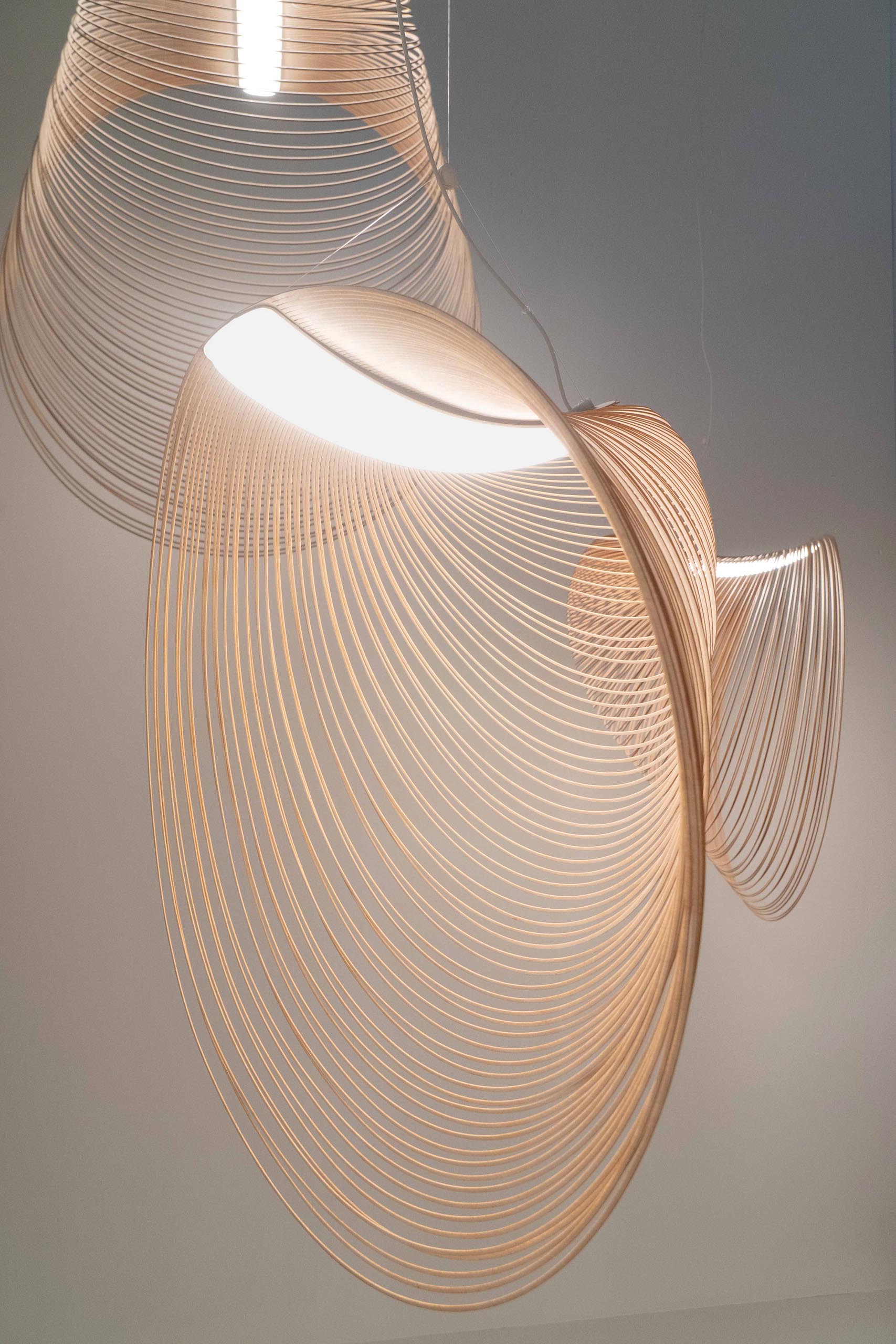 Once suspended from the ceiling, Illan takes on volume thanks to the force of gravity and assumes its characteristic form that floats in the air. Skillful use of the LED source creates very comfortable and relaxing diffused lighting.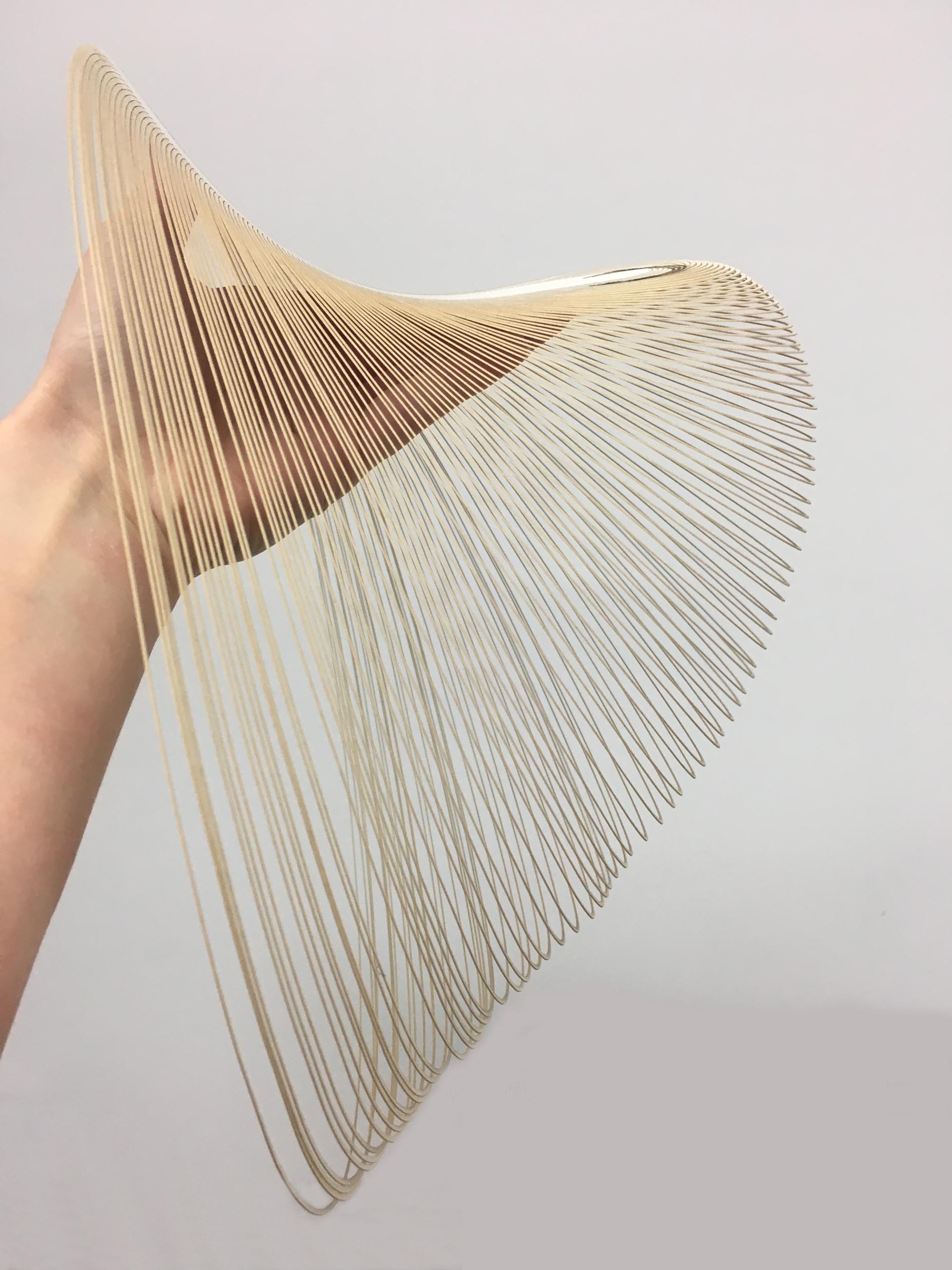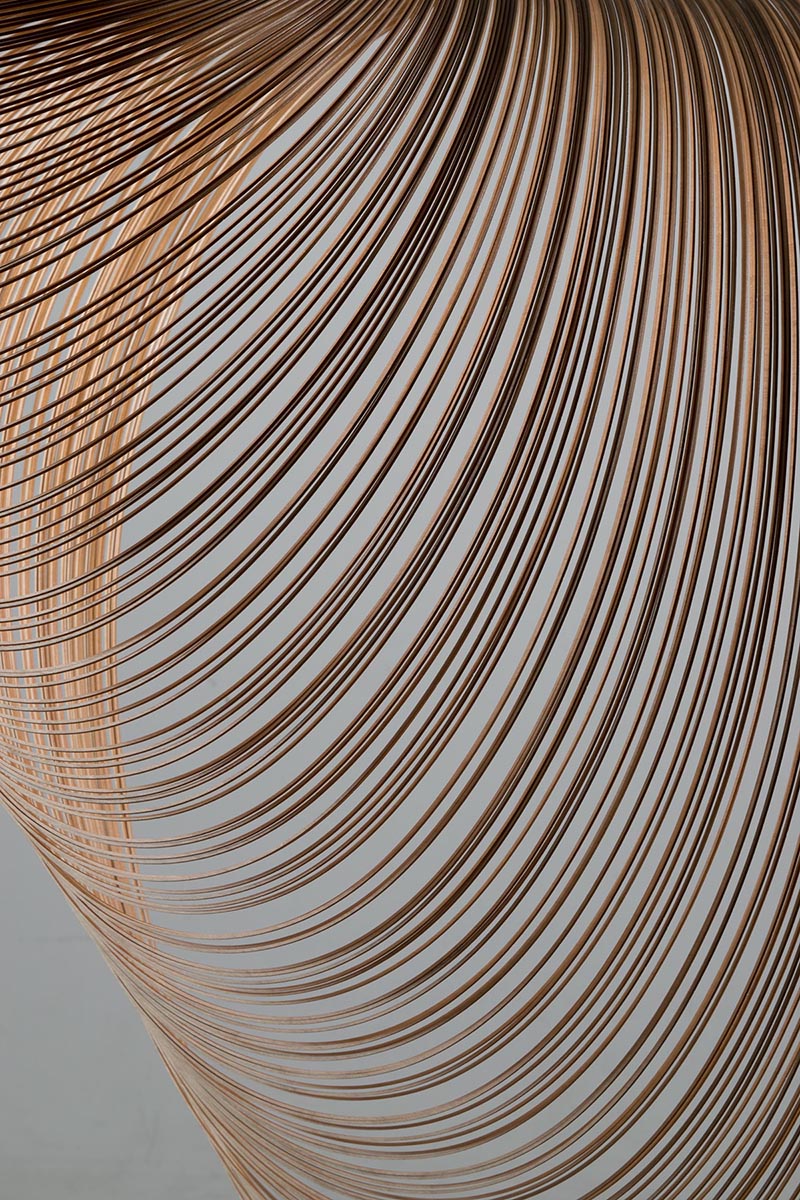 Here's a few more photos that show how the light can look in different sizes and location.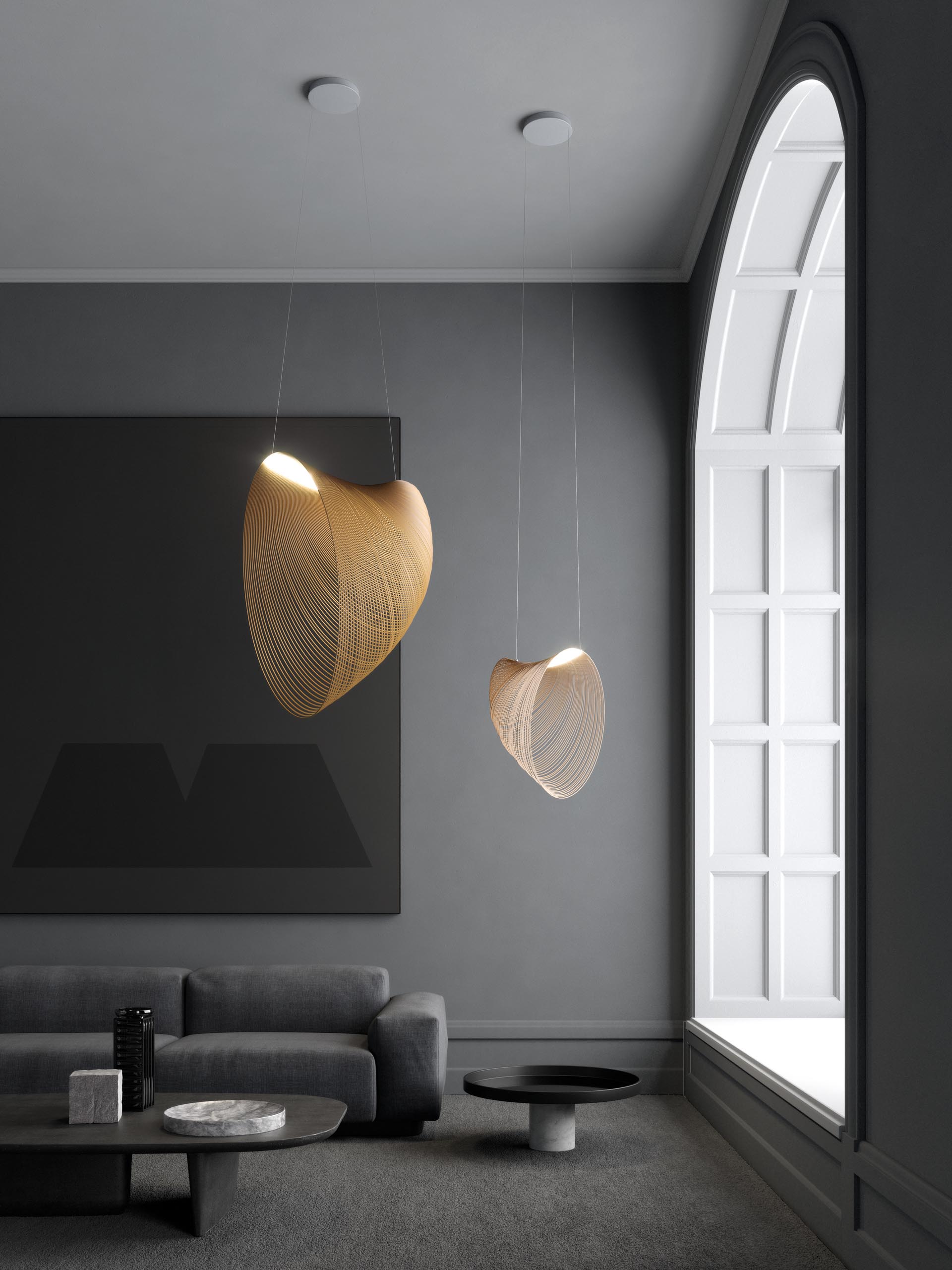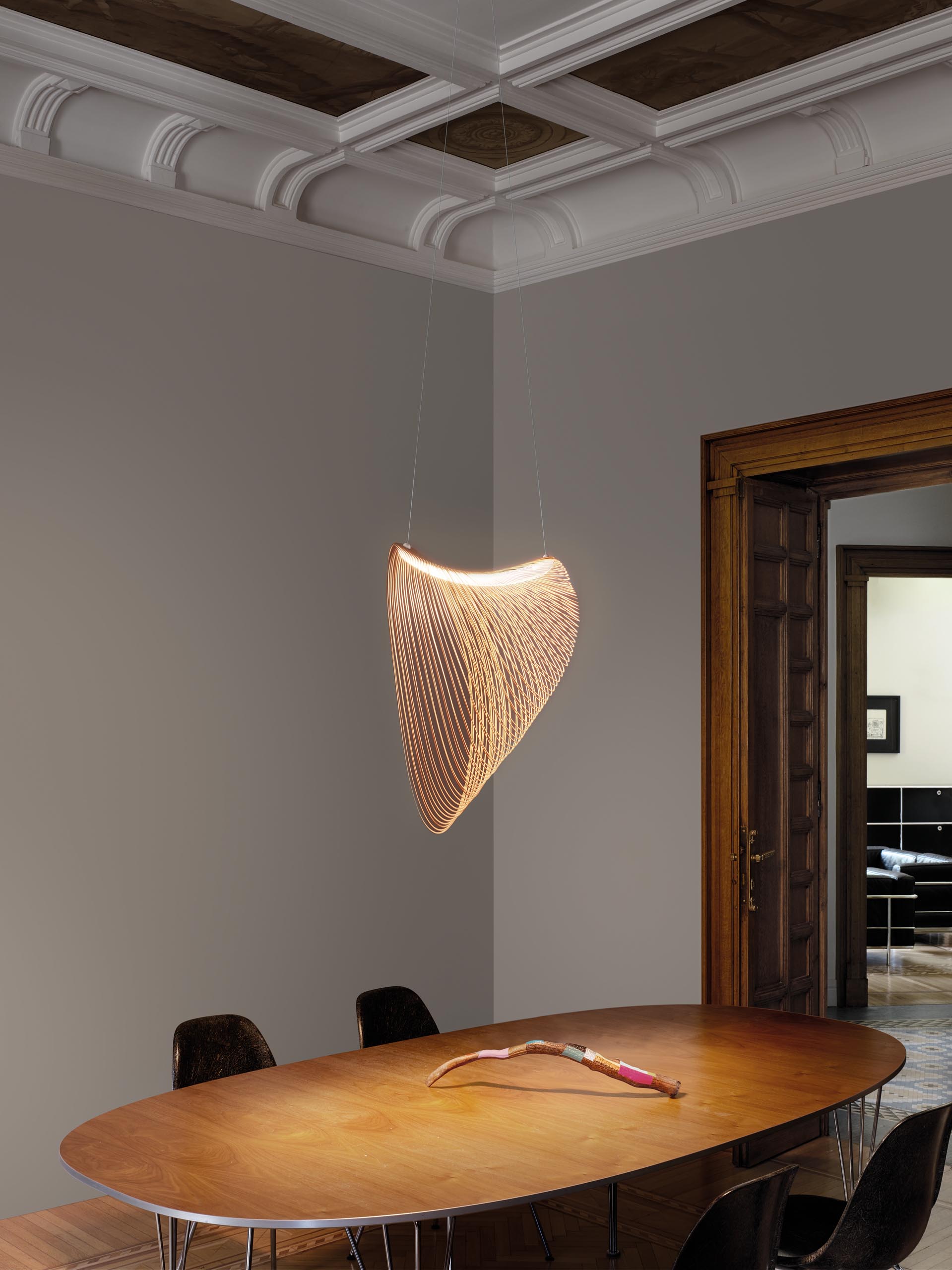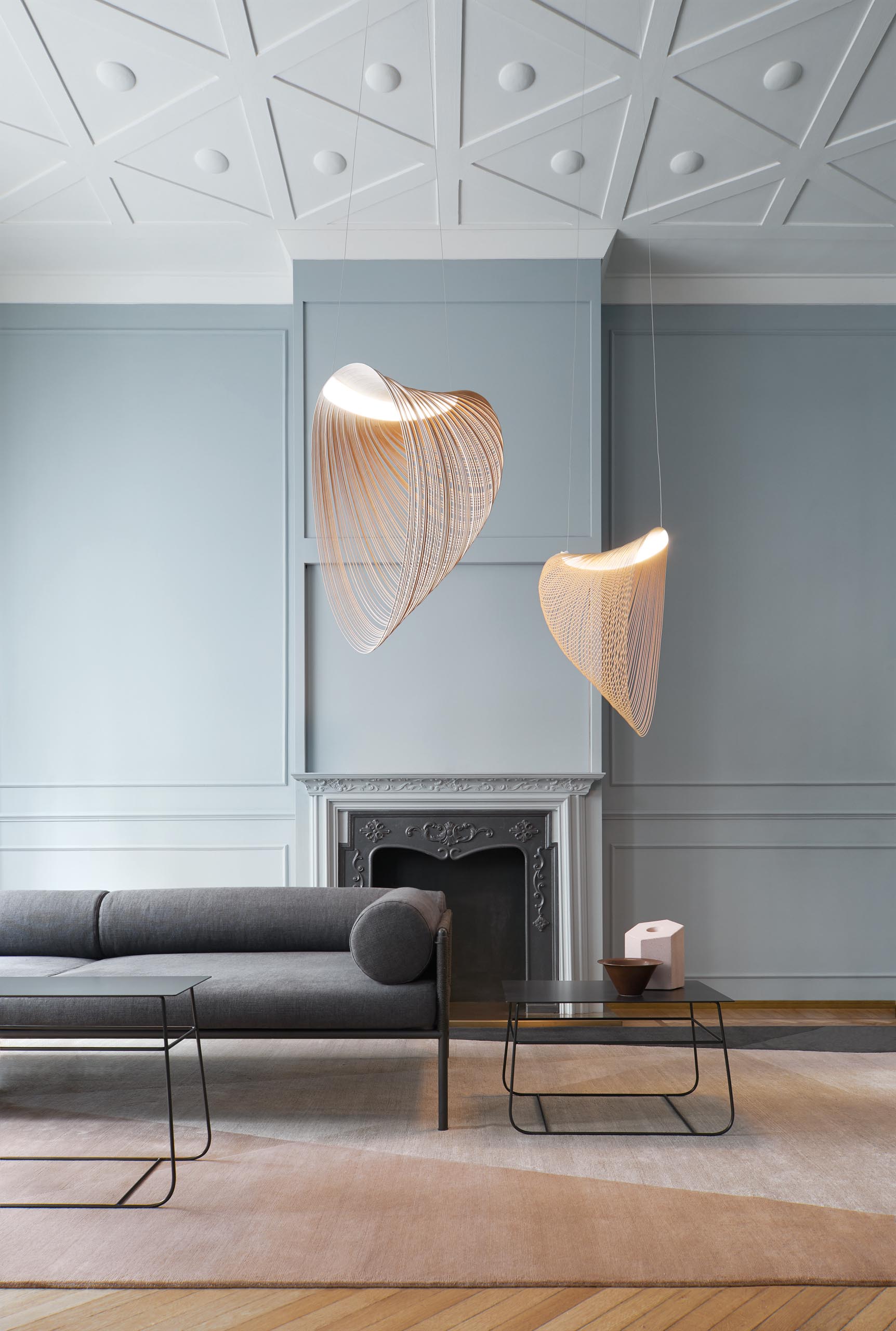 Photography by Zsuzsanna Horvath, Ville Vappula, And Luceplan