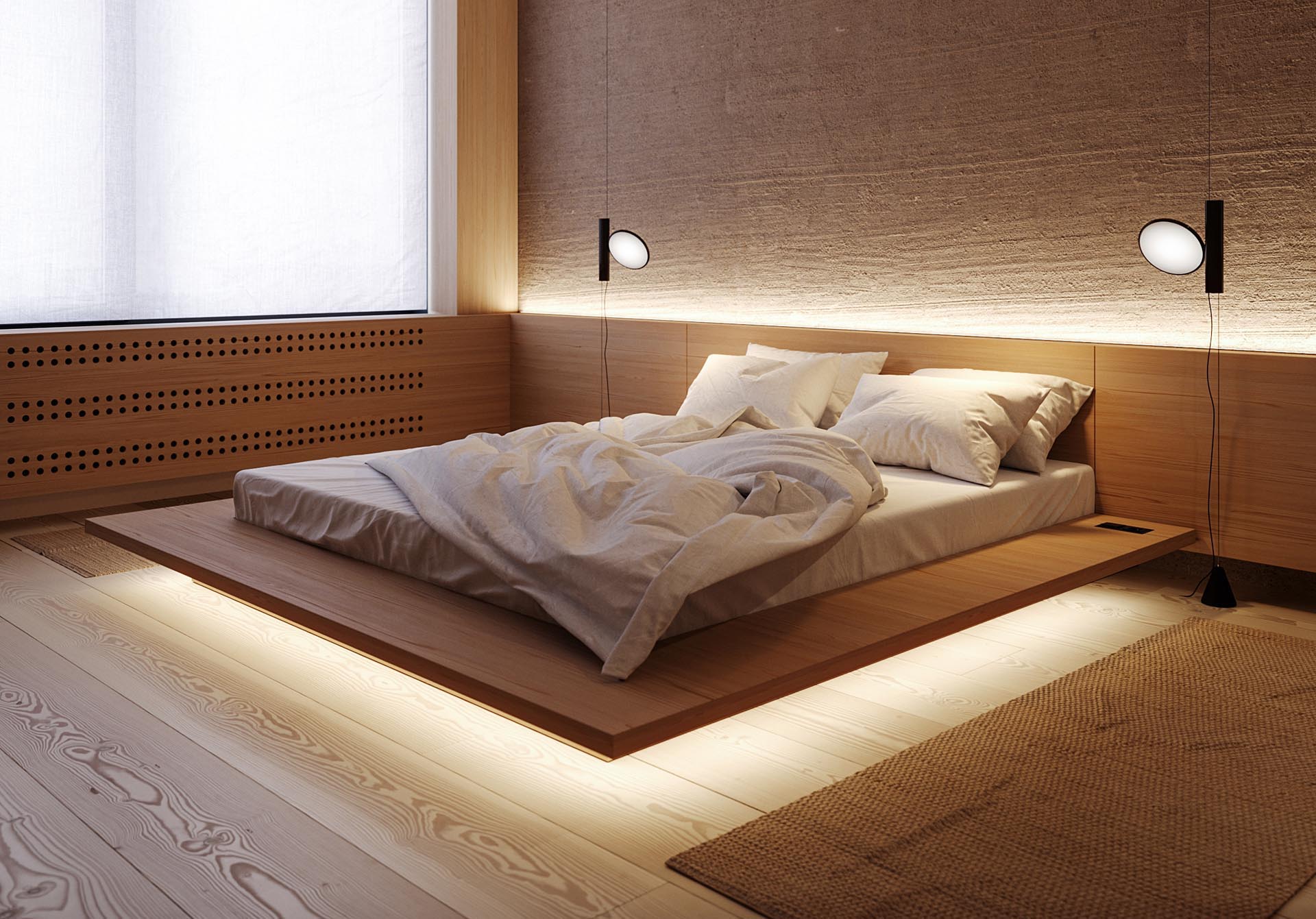 OBRIY.architects has designed a modern bedroom that uses wood furniture and LED lighting to create a warm and calming environment.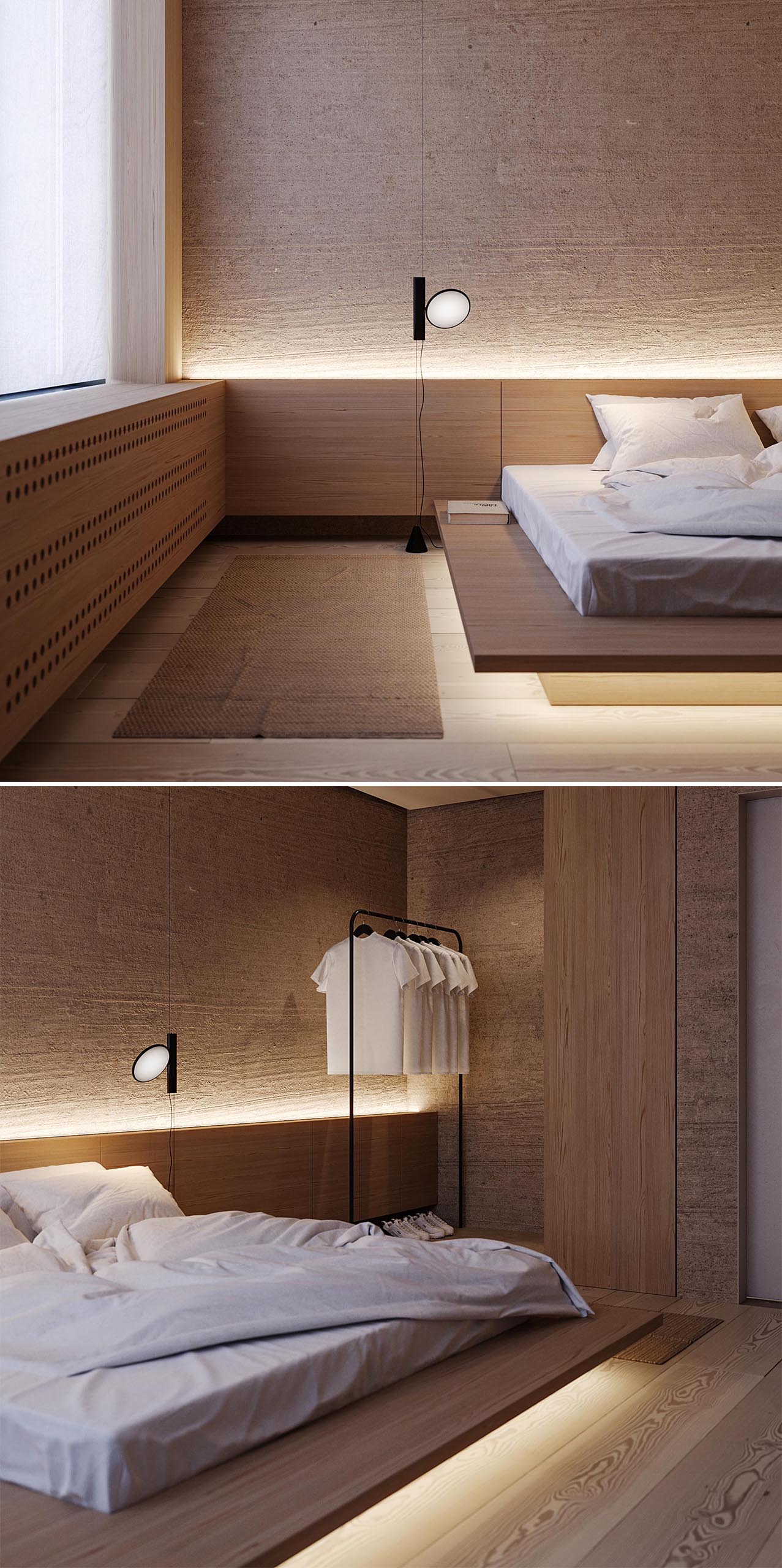 Also seen in the bedroom are wood cabinets that hide the heating elements under the window, and wrap around onto the wall, acting as a headboard for the bed. A wood bed frame is made from the same material, and both design elements are lit with LED lights. By highlighting the bed frame, it gives the appearance that the bed is floating.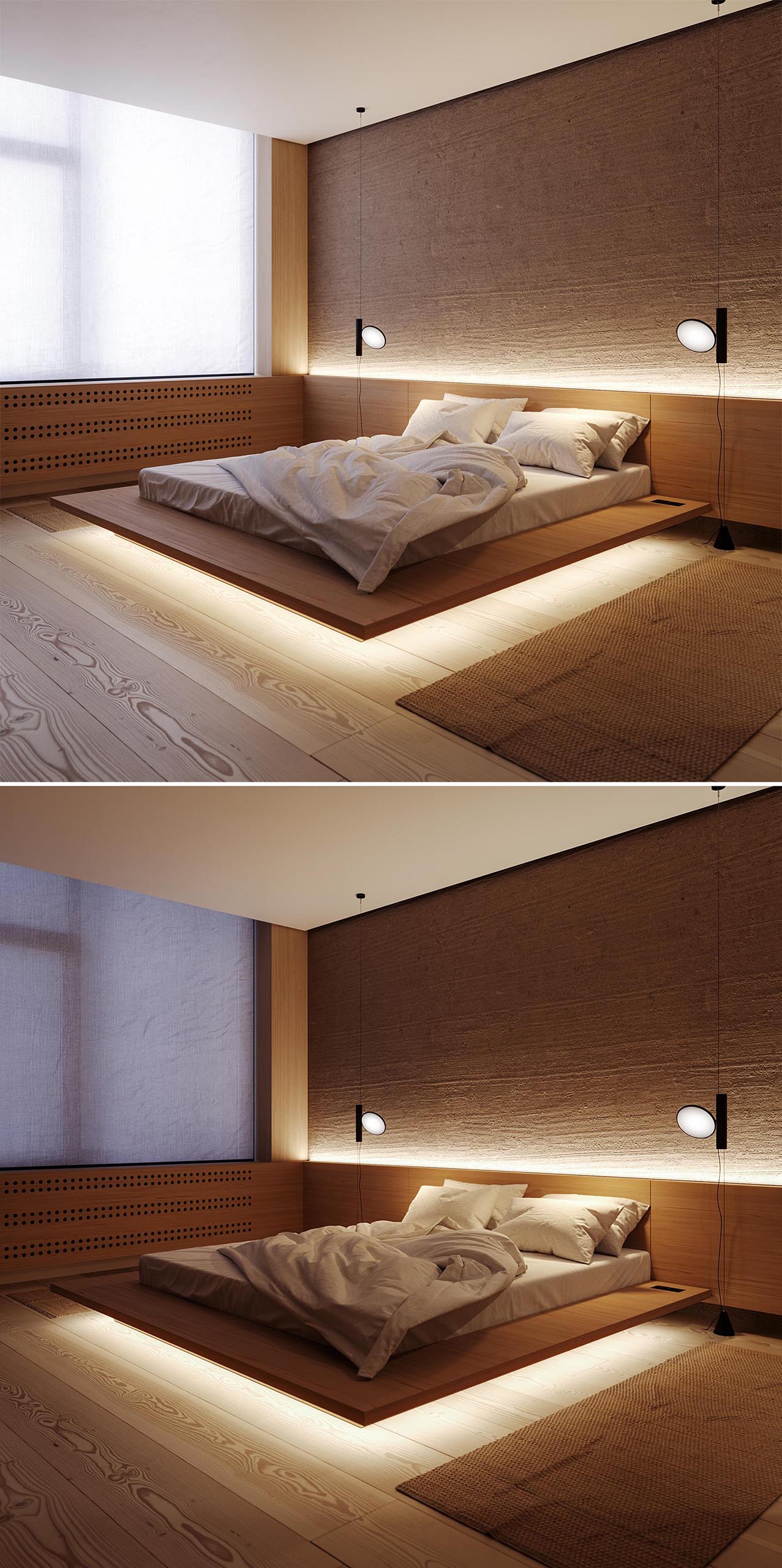 The headboard lines the length of the wall and can act as a small shelf, ending in the open closet.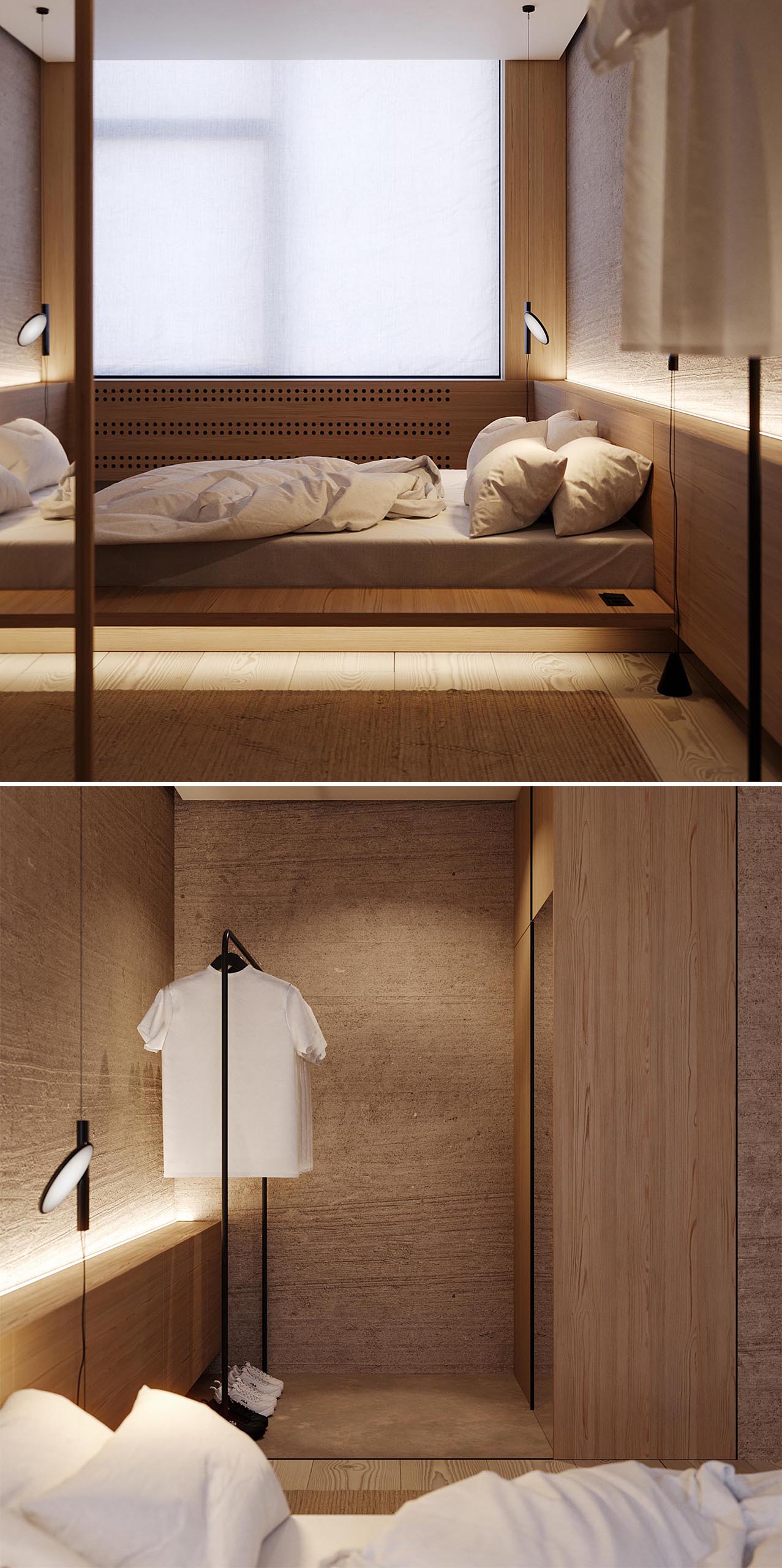 Other features in the apartment include a modular sofa, a television in the living room that raises from a stand when being used, a wood dining area with minimalist black shelving on the walls, wooden boxes under the windows that hide heating elements, a kitchen with a white island and a dedicated herb growing area, and a bathroom with patterned walls.
Let's take a look around…